Every home with kids seems to have that never-ending pile of washing that needs ironing, but before you grab that ironing board, you need to take a look at these clothes steamers. Perfect for busy mornings or when you're running behind on the school run, a steamer can help you to get rid of unwanted creases in no time.
They use a lot less electricity than your average iron, plus the steam gets rid of unwanted odours and kills plenty of bacteria, so we highly recommend using a steamer for clothes on your little one's nursery outfit or school uniform to get rid of those germs that the washing machine may have missed.
Editor's Choice:
•Best for travel: Philips STH3000/26 3000 Series Handheld Steamer - Buy now from Argos•Best for a budget: Swan Handheld Garment Steamer - Buy now from Amazon
•Best for attachments: RUSSELL HOBBS Steam Genie Clothes Steamer - Buy now from Currys 
•Best multipurpose option: Tefal IXEO Power All-in-One Clothes Steamer - Buy now from John Lewis
Many clothes steamers are handheld and easy to use, plus they're great for travelling as you can fit them into your handbag or family suitcase. You simply fill up the water tank, plug the cable into the wall and watch as it heats up (usually in a matter of seconds). There are plenty of options on the market from a variety of trusted brands. Here are some of our favourites.
The best steam cleaners 2023
Best for travel
Description
If you're looking for a way to spruce up your clothes on holiday, you need to try the Phillips
Pros
Heats up quickly (30 seconds)
Can use both vertically and horizontally
Cons
Have to hold onto the button for it to release steam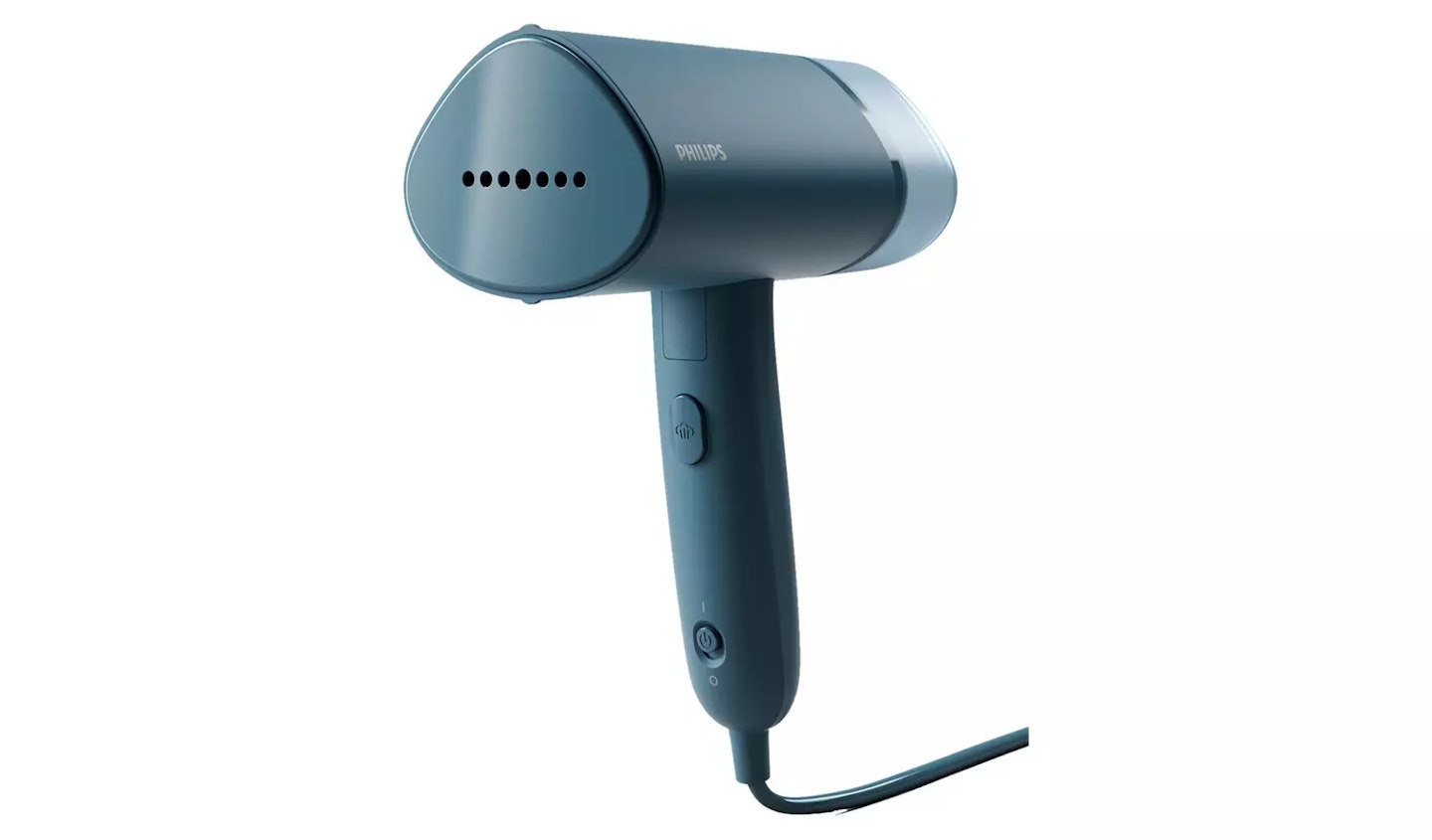 Best for a budget
Description
This budget friendly option from Swan release continuous steam. It comes equipped with a
Pros
Large water reservoir
Slim neck so easy to hold
Cons
Takes a couple of minutes to heat up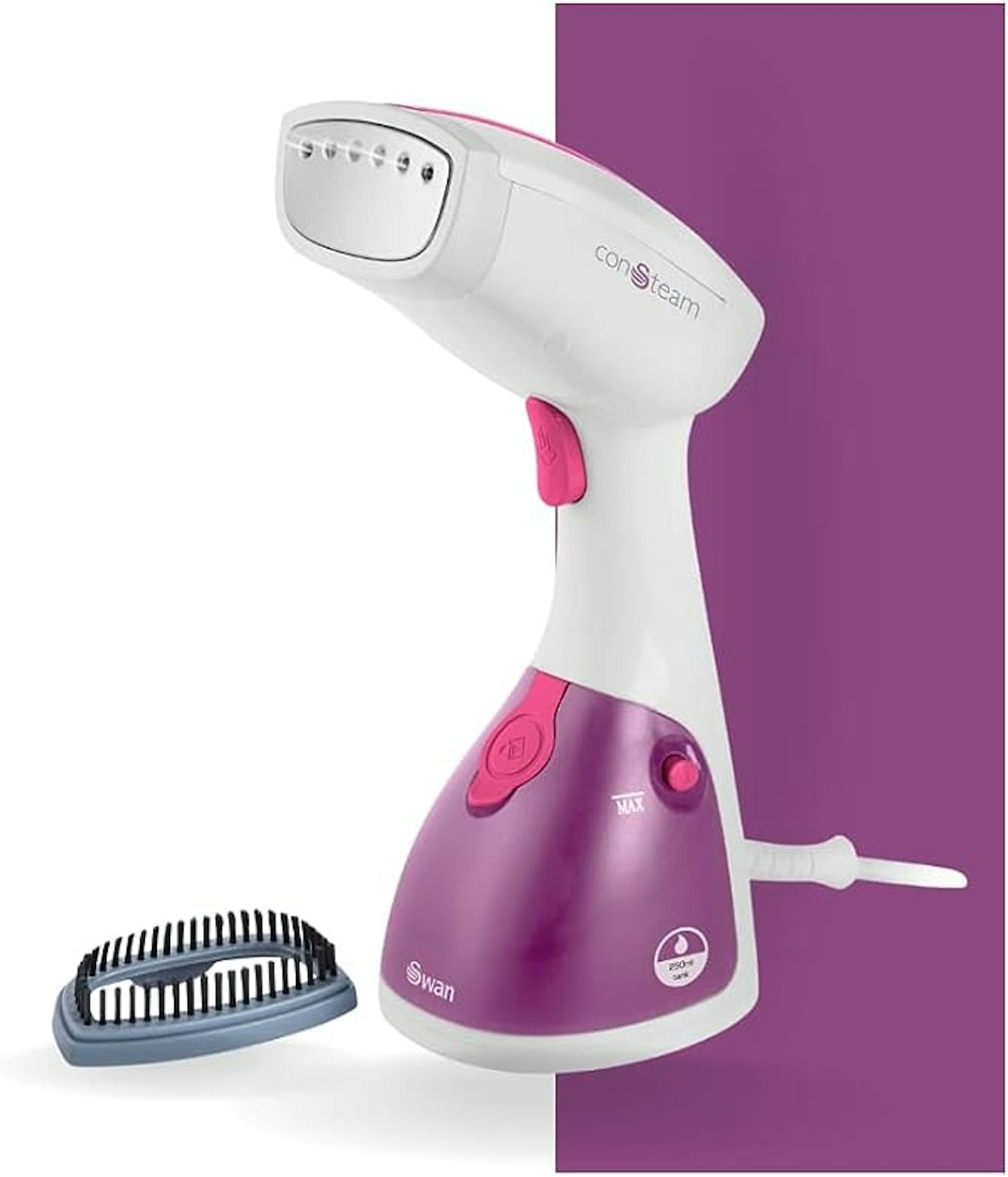 Best for attachments
Description
The Steam Genie comes with not one but three attachments, helping you to soften even the tiniest
Pros
Anti-bacterial
Effective safety features
Cons
Water may run out quickly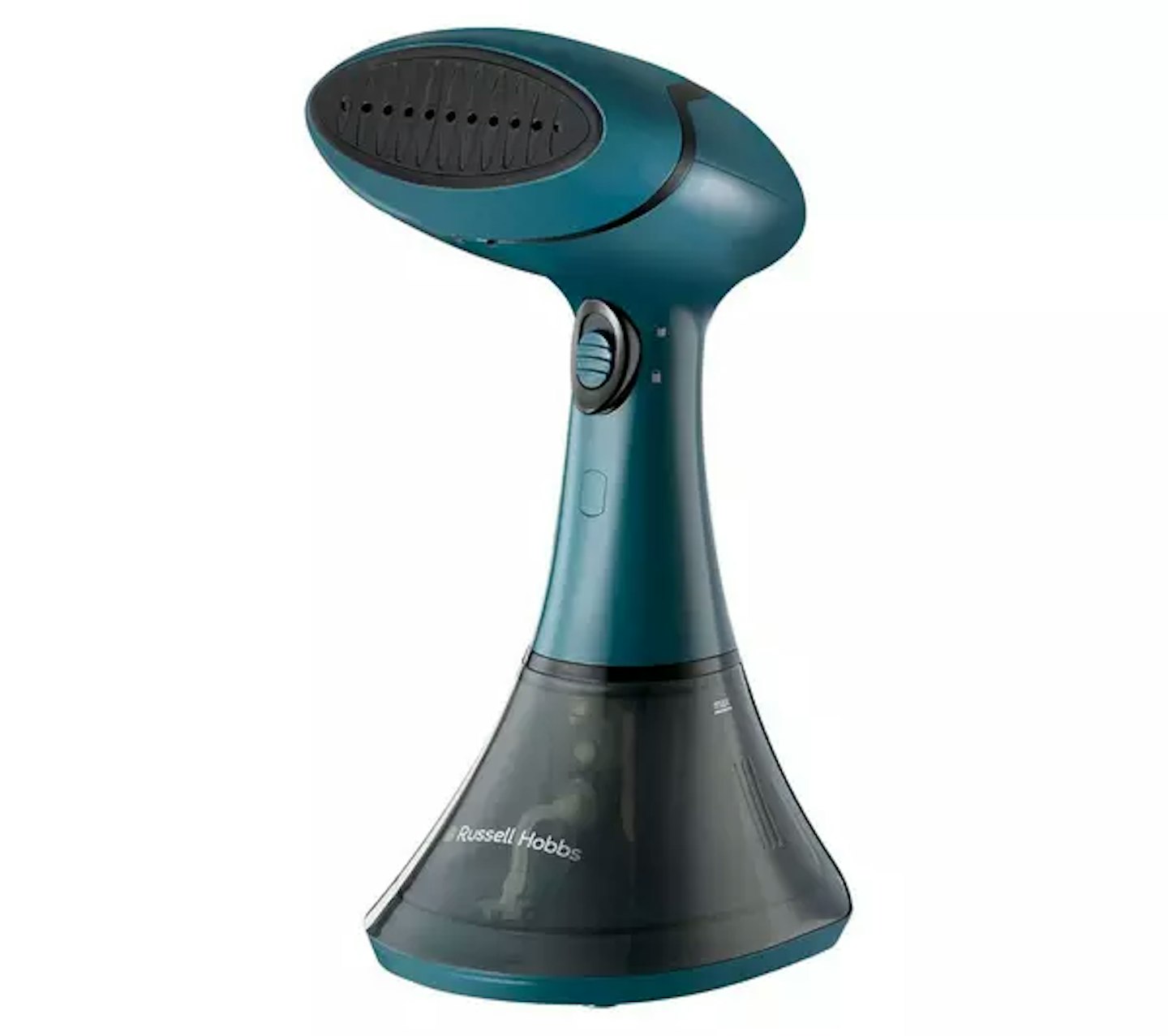 Best small option
Description
A small steamer like this one from homeasy is brilliant for baby clothes and items that don't need
Pros
Reaches temperatures of up to 120 degrees Celcius
Water tank has clear measurements
Cons
Some users say it lacks durability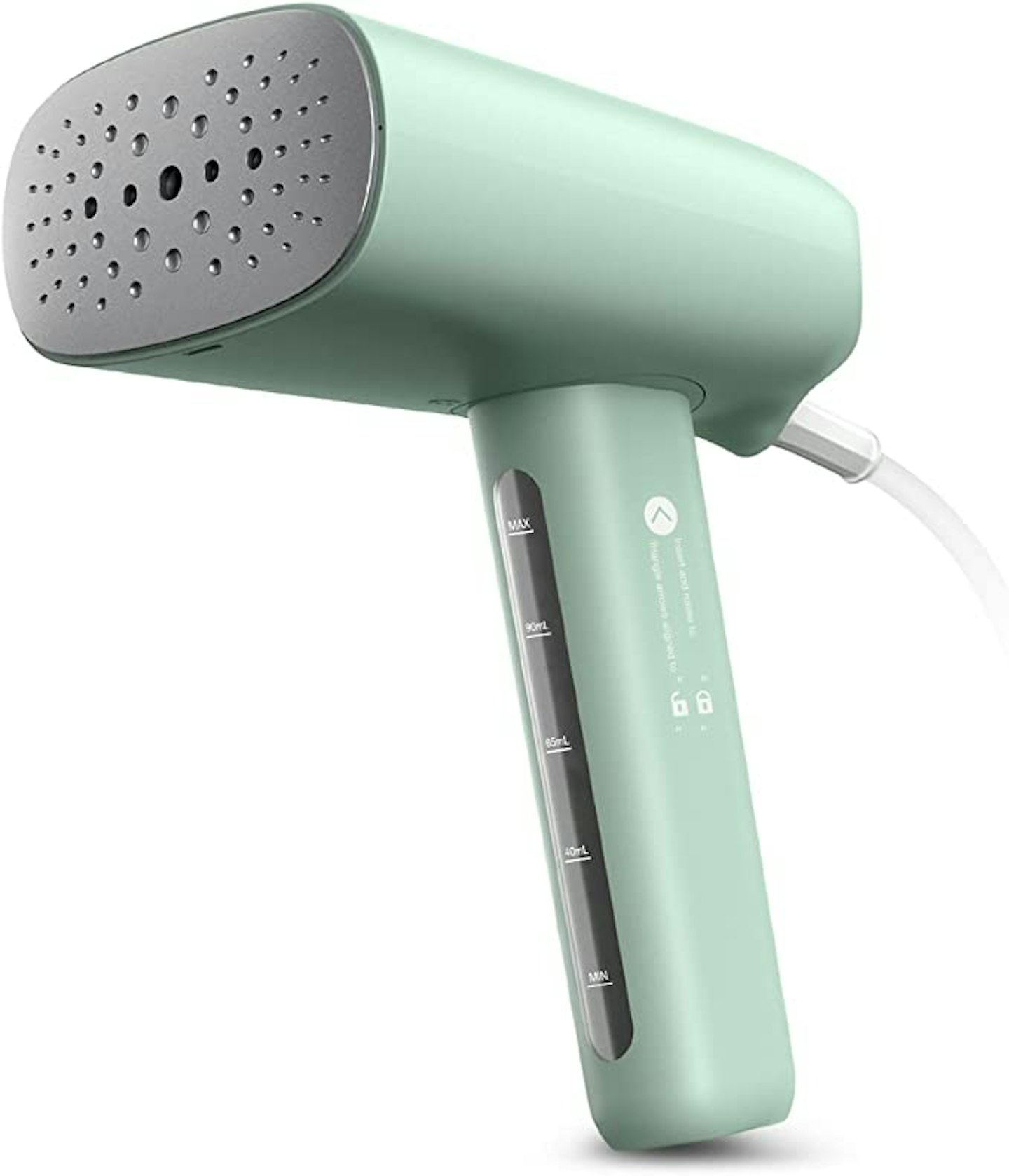 Best multipurpose option
Description
Up next is this professional level 5.8 steamer which has three settings and can be used around the
Pros
Adjustable pole
Kills 99.9% of viruses
Cons
Heavier than other options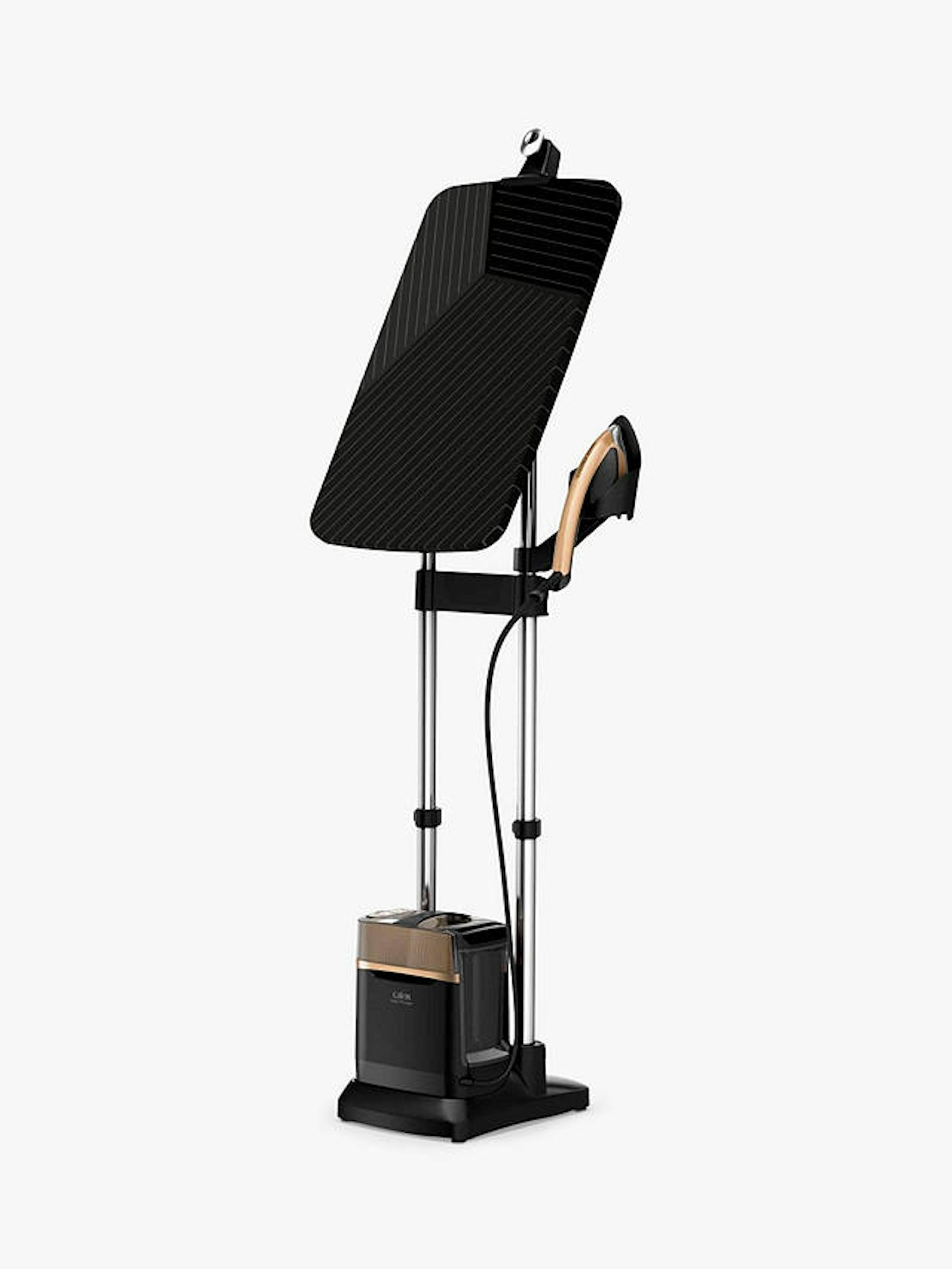 Best for delicate fabrics
Description
For wrinkle-free clothes you must try this handheld steamer from Steamery which reaches the level
Pros
Energy efficient
Lightweight build
Cons
Not suitable for suede or leather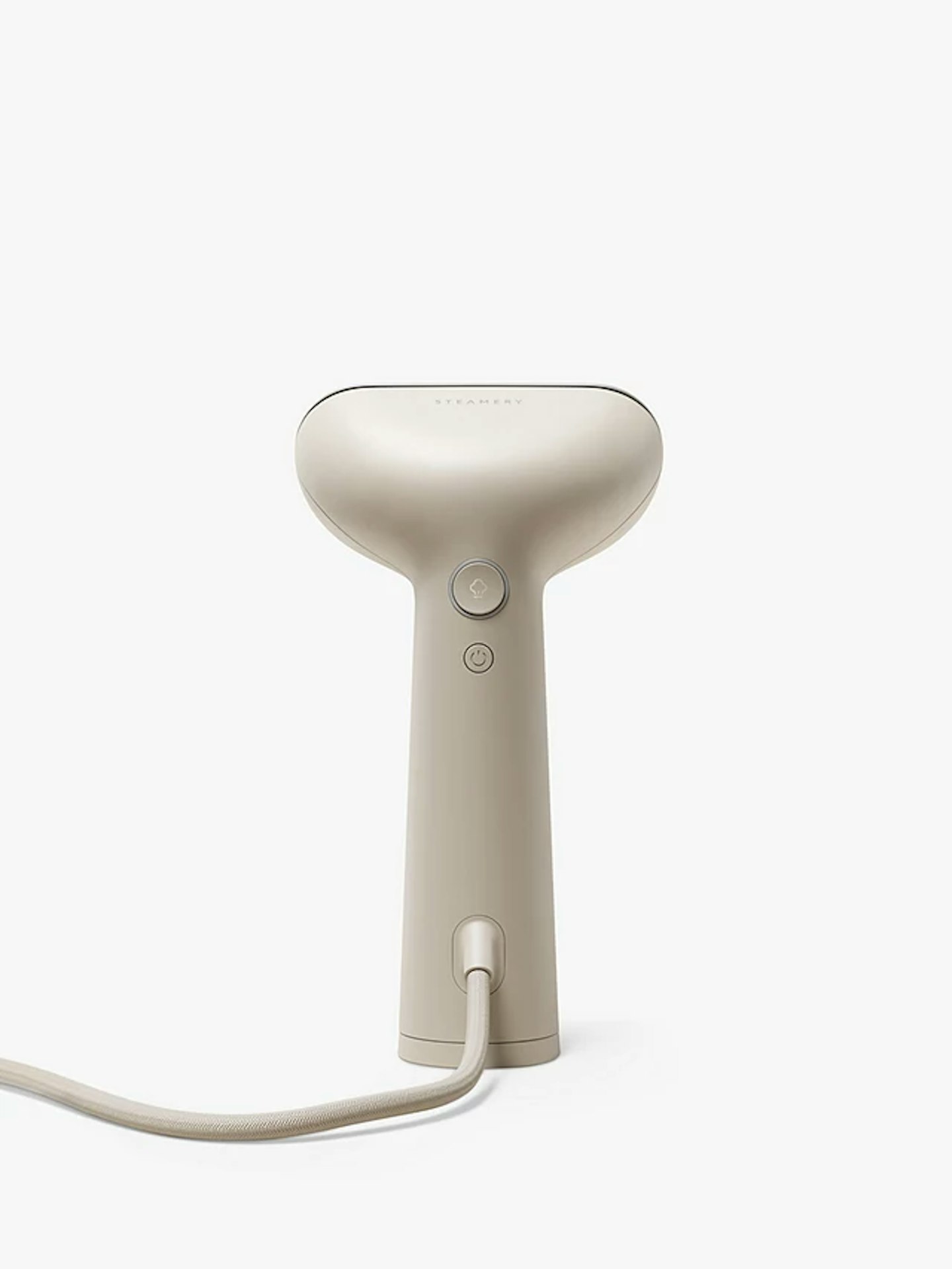 Best vertical steamer
Description
Fast-heating and ant-drip are just some of the features that make this steamer from Lakeland a joy
Pros
Doesn't release limescale flakes
Clever light indicator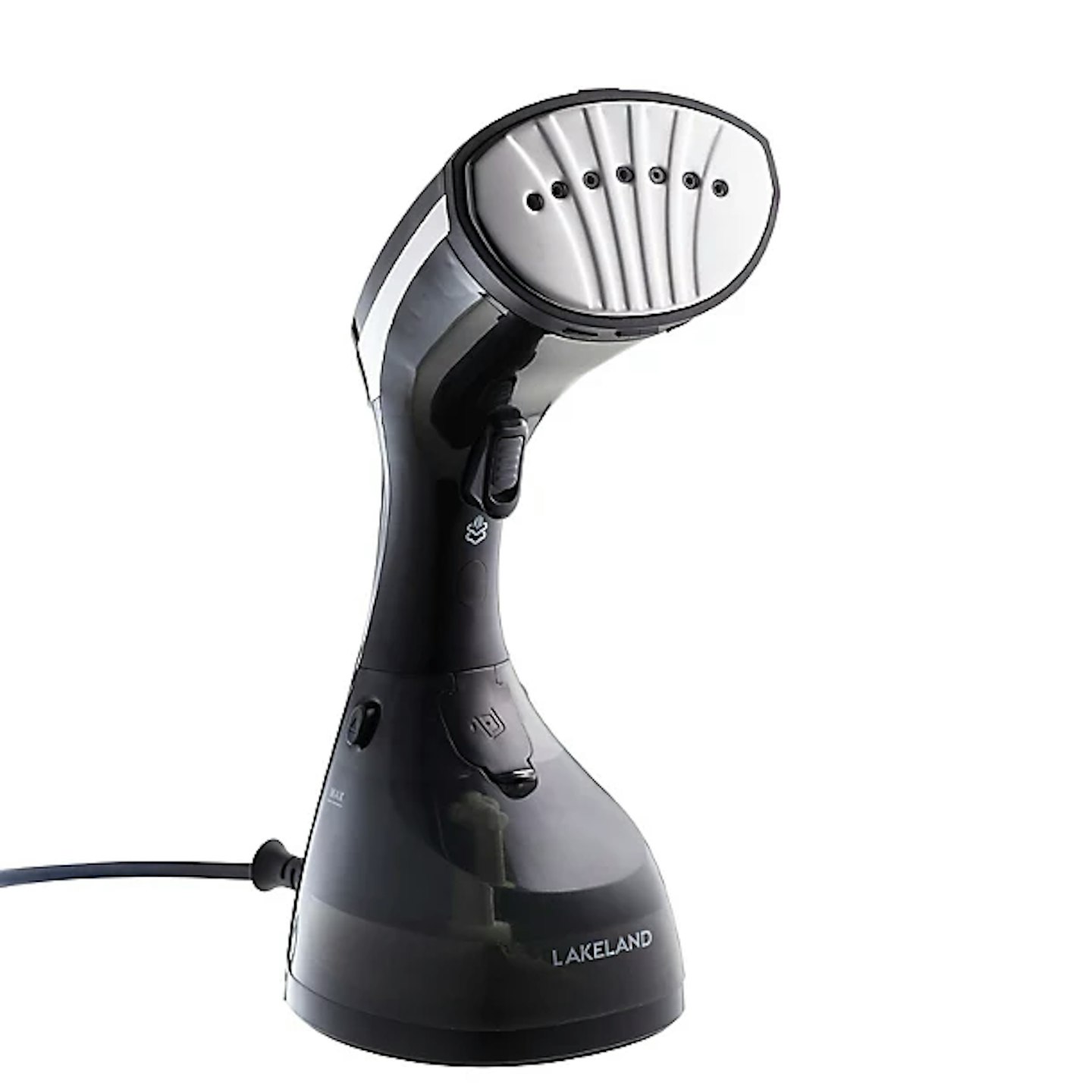 Best upright steamer
Description
Quest have created the perfect addition to your utility room. Fitted with a hanger and trouser
Pros
Hose and wheels for manoeuvring round the house
ready in 45 seconds

Best for large water tank
Description
Thanks to the Rolipo clothes steamer, there'll be no need to drag out your rusty old iron. It's
Pros
Strong steam penetration
Works well on cushions, toys, pillows, curtains etc. too
Cons
Short lead (may need to use it with an extension lead)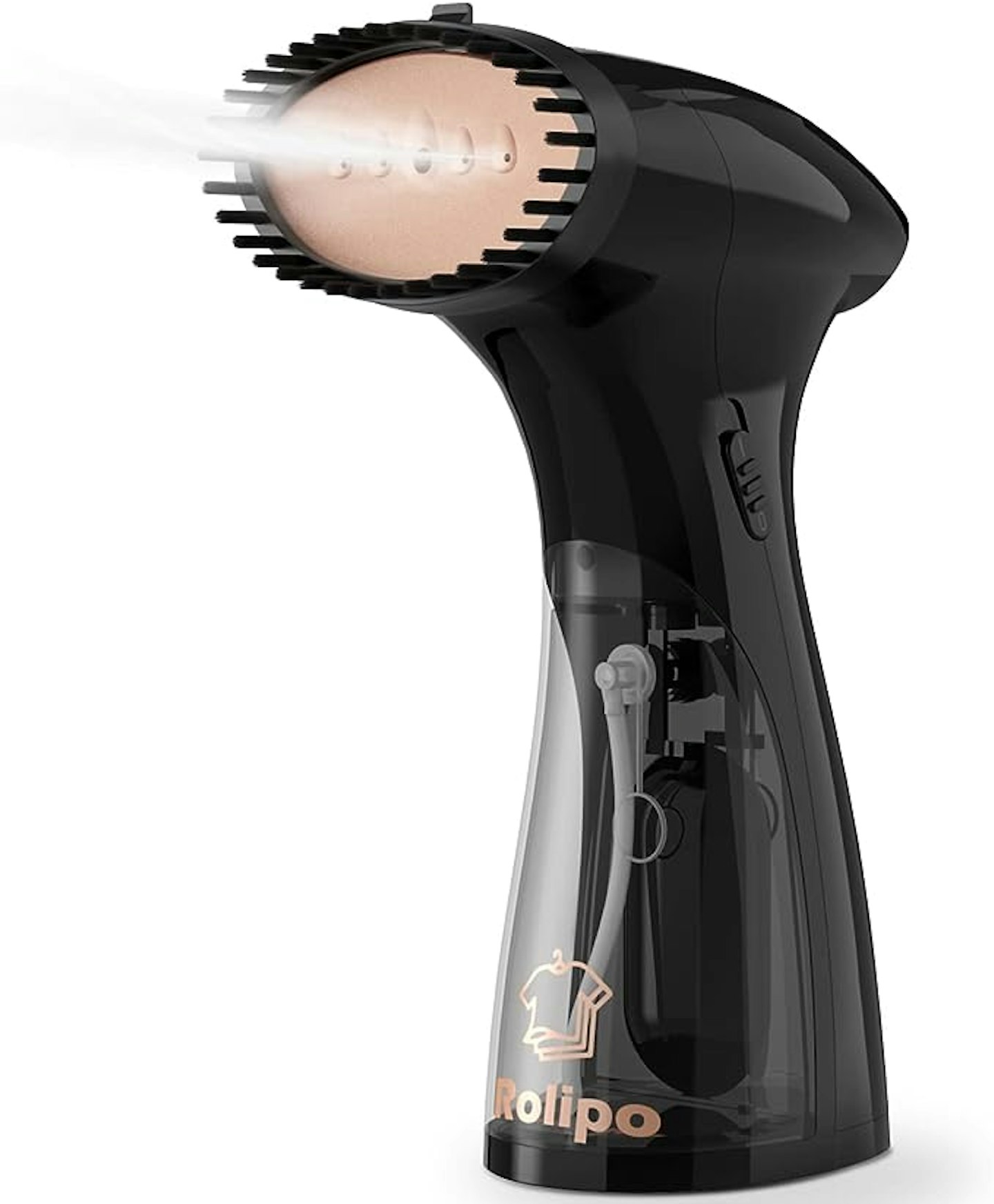 What's the difference between a clothes steamer and an iron?
Firstly, you don't need an ironing board to use a steamer and they are often lighter and portable. They work much faster than an iron, plus they don't compress and damage the clothes fibres as they don't touch the fabric.
What are the different types of clothes steamer?
Handheld and upright are the two types of clothes steamer. Upright steamers are more industrial sized and are brilliant at getting through larger loads, whilst handheld steamers are a lot smaller and have tanks that aren't as big, but they are generally lightweight, compact and highly portable.
Do steamers kill bacteria?
A garment steam cleaner reaches high temperatures which can effectively kill bacteria and viruses that may be lingering on your family's clothes, even after you've washed them with the best washing powder. They also help to freshen up fabrics by breaking down odours, so you can give your clothes a new lease of life between washes.
Things to consider when buying a clothes steamer
Water tank capacity: If you live in a big or busy household you may want to opt for a steamer that has a large water tank, as this usually means that you will be able to use the product for longer periods of time before it needs to be refilled (so you can get through a big pile of clothes).
Size: Planning on taking your steamer for clothes on holiday? There are plenty of options that are small and compact. Some can even be folded down to fit into a suitcase or bag.
Style: Yes, steamers are practical tools, but there's no reason why they can't be stylish too. They come in all sorts of clothes, meaning you could get one to match your home interior.
Arabella Horspool is a Commercial Content Writer for Mother&Baby at Bauer Media. She's a bookworm who enjoys cooking and spending time with her many pets.