We test out the Hartland Pack and Freedom pod from Pacapod to see if they're worth the money.
Related: Best changing bag
How does Packapod work?
Every day with small people is an adventure, whether it's a trip to the swings on a wet day, or a long haul flight in the heat of Summer. However babies and toddlers come with a fair amount of luggage, even if you're just popping out to the park you end up packing the equivalent of an overnight bag! This is why the right changing bag is so essential.
Pacapod's solution is their 3-in-1 changing bag organiser. It basically takes all the stuff you need to get out of the house, and sorts it out, keeping the messy, essential kid stuff away from your clean, important grown-up stuff.
Want to feed your hungry little one? Grab the insulated Feeder Pod. Need a pristine new nappy? Like, now? There's a special Changer Pod for that too. And how about your own stuff? There are many handy safe compartments in PacaPod changing bags, so your keys, phone and purse can all be carefully stashed (away from
squishy raisins and leaky milk bottles) when you're on the go.
Plus the Freedom Pod offers you your very own mini backpack, essential for holding all the things you need when you get that well deserved break away from the little ones.
Pacapod Hartland Pack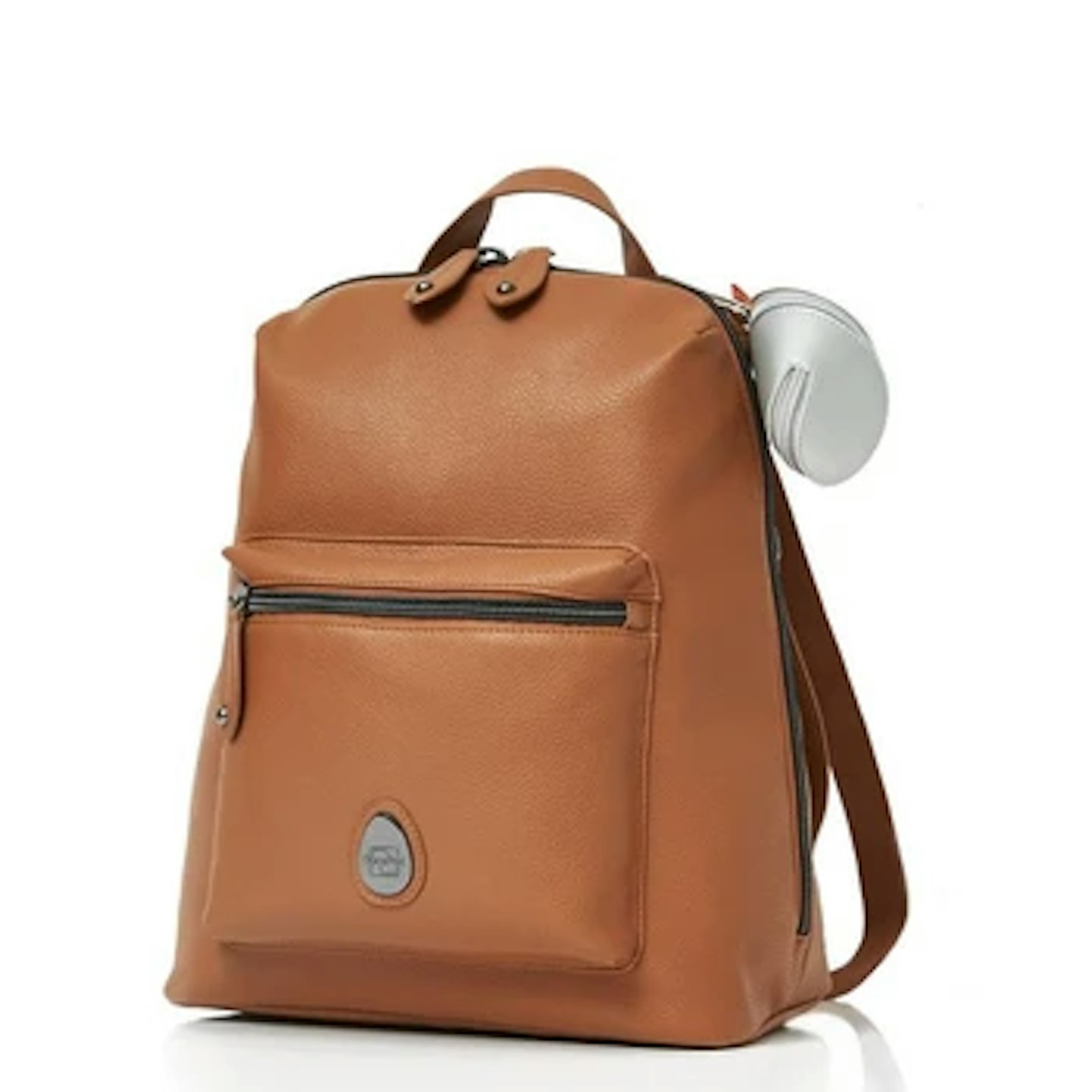 1 of 6
HartlandPackOakFrontTwist_350x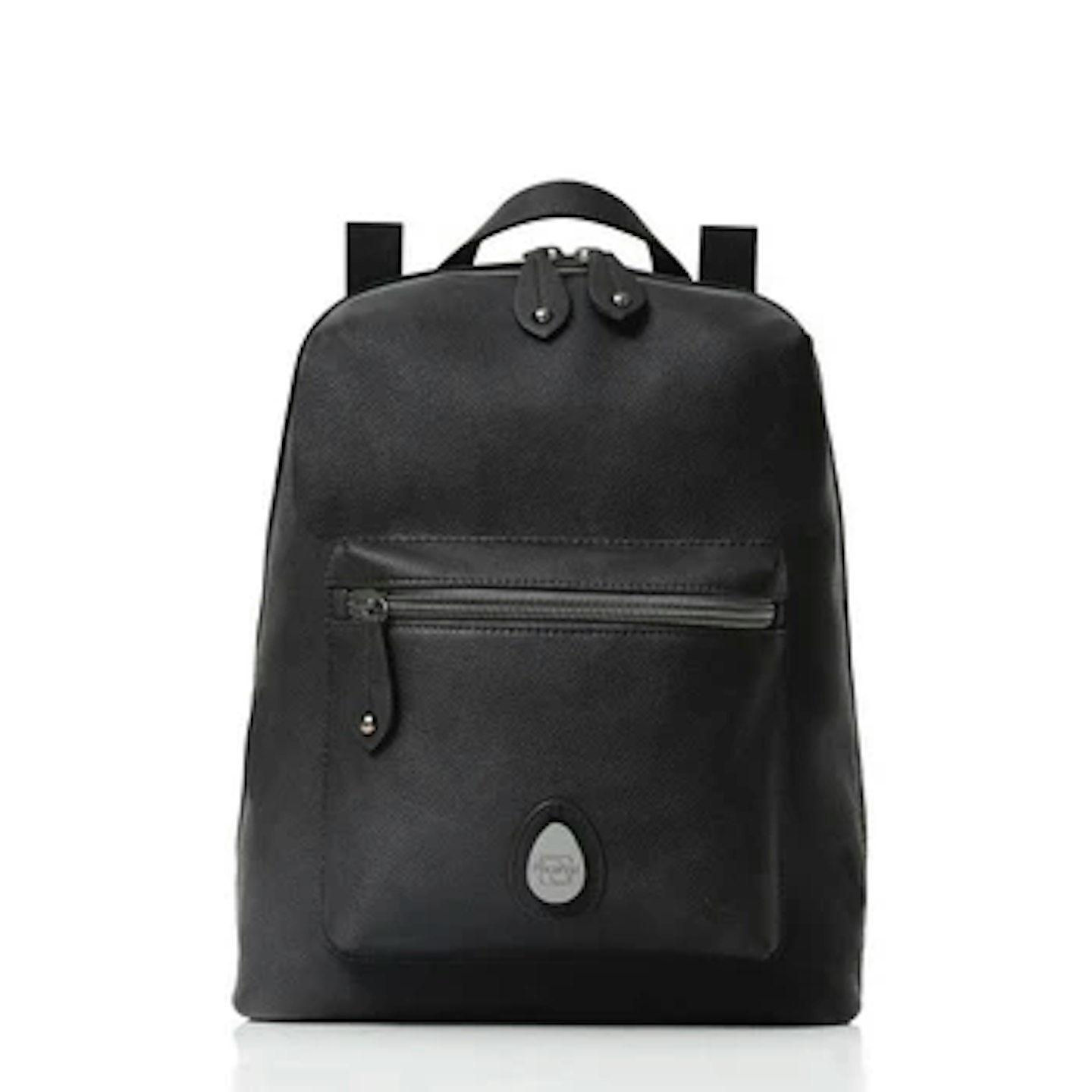 2 of 6
HartlandPackBlackFront_Web_350x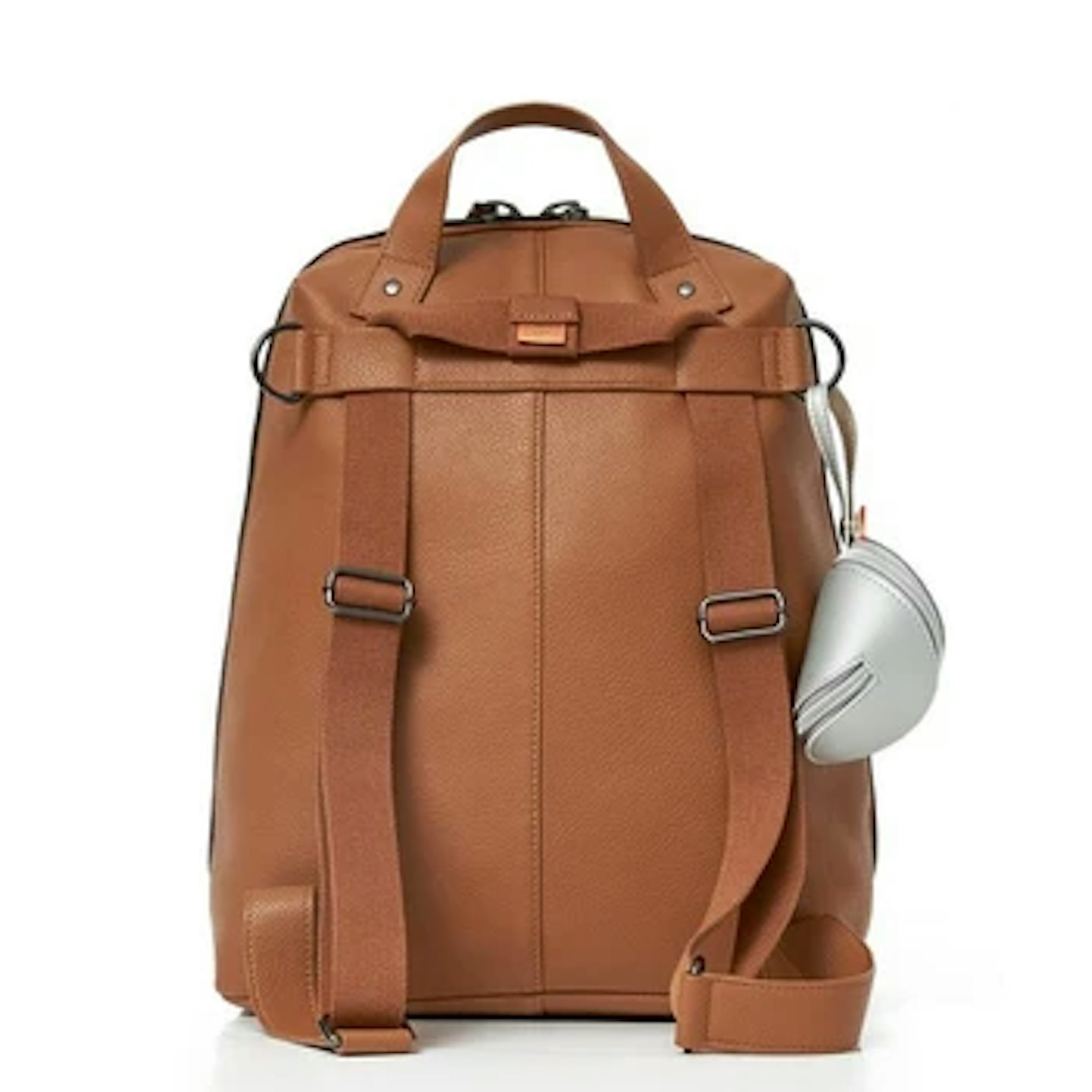 3 of 6
HartlandPackOakBack_350x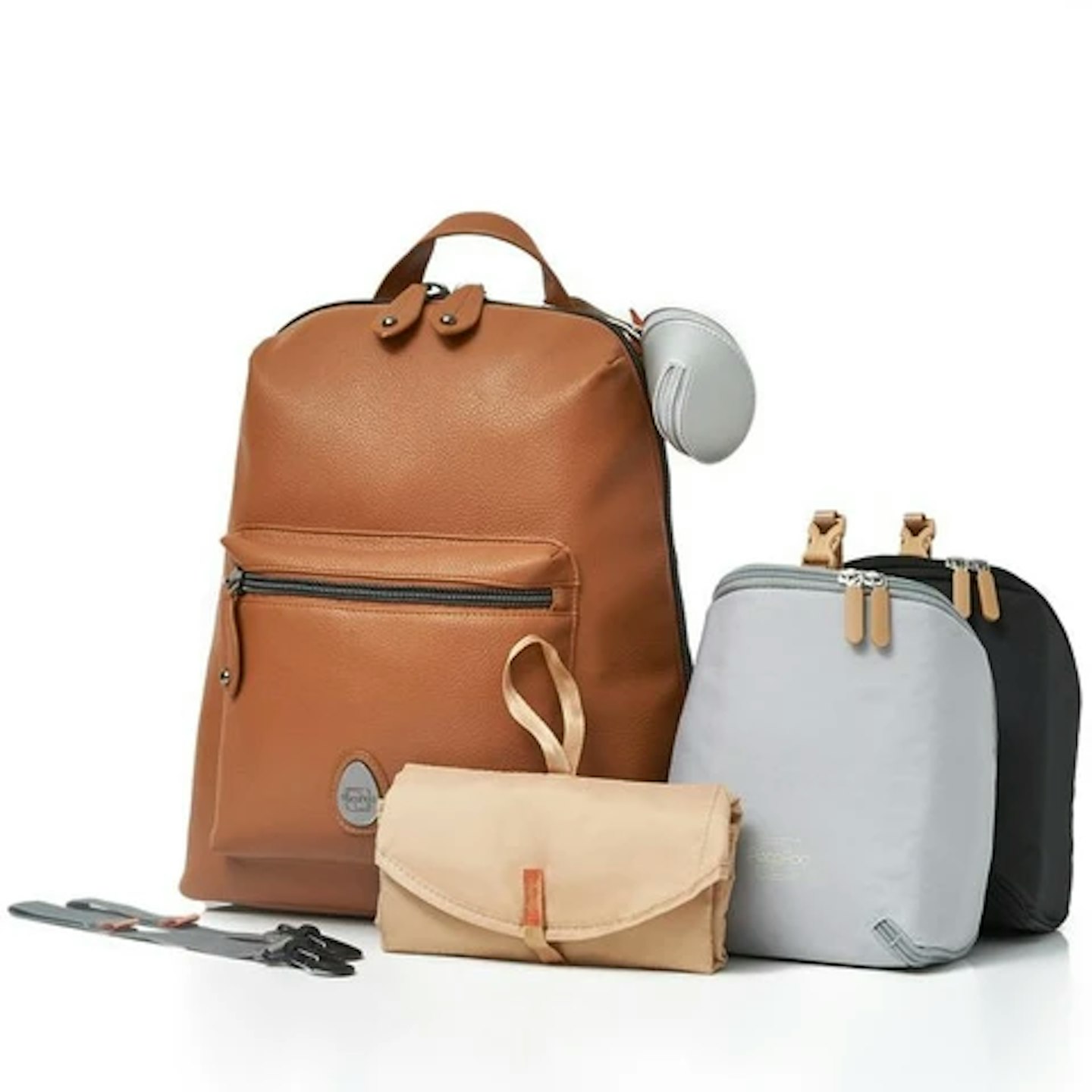 4 of 6
HartlandPackOakOverall_480x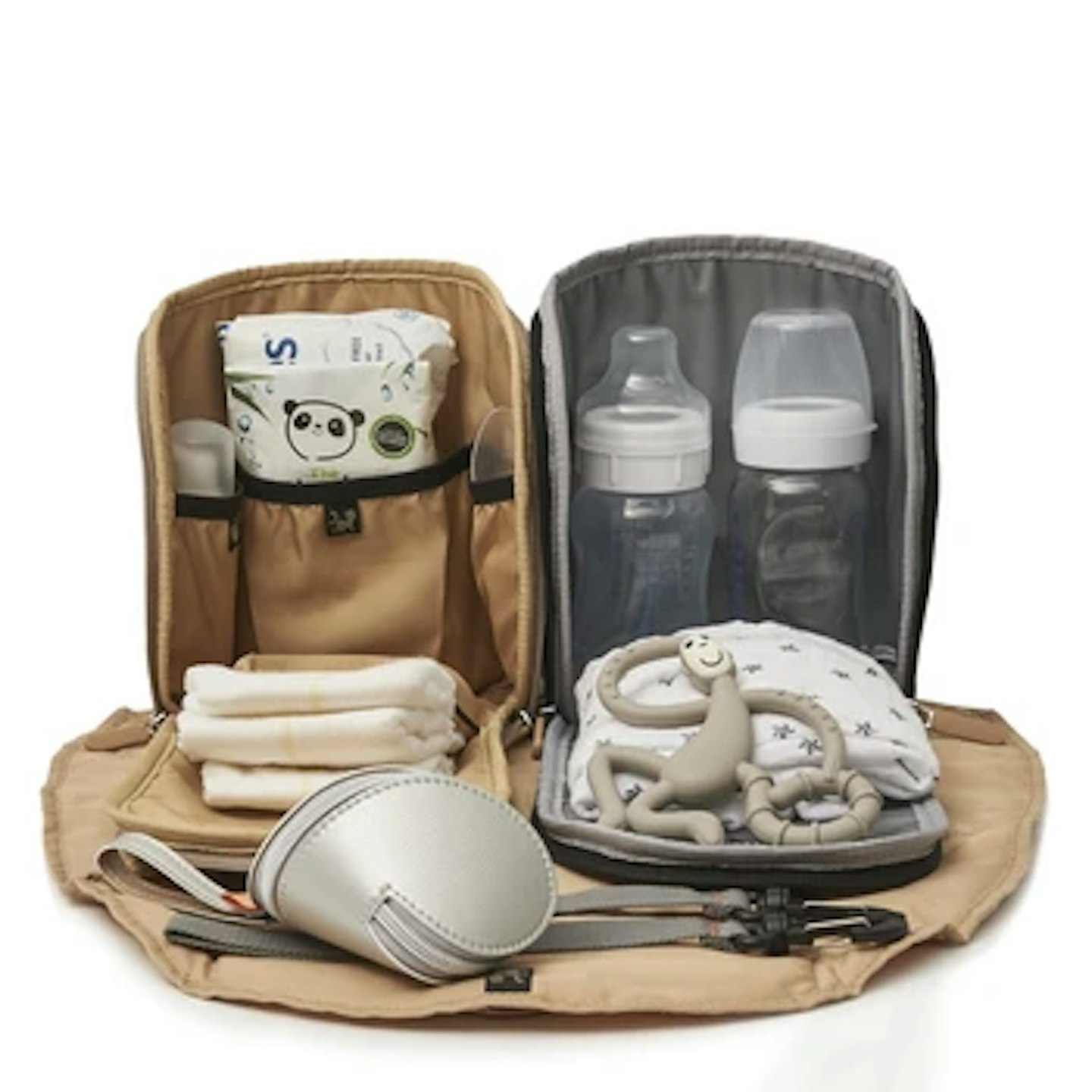 5 of 6
PodShotInside_9392e4e1-3af1-40f9-8844-c2c067290a68_350x.jpg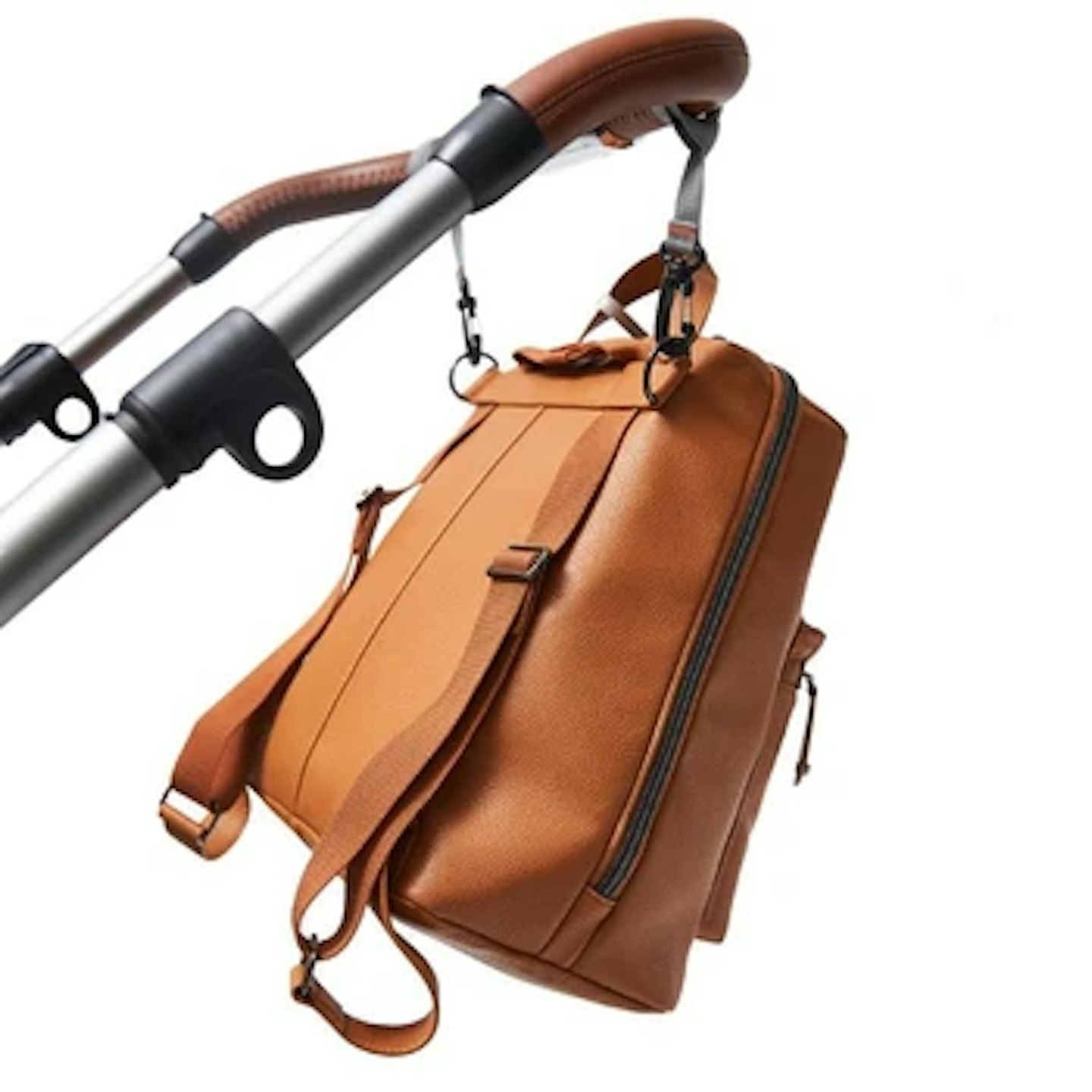 6 of 6
HartlandPackOakPram01_350x
How did this product make your life easier?
I can actually find everything I need quickly rather than rummaging around for ages! The Hartland Pack is the perfect solution for a changing bag, you can reach in and grab the changing pod or feeding pod and know exactly what's in it is what you need in that moment. The feeder Pod is fully insulated and can either store up to four bottles, or adapt to a cool bag when your child is weaning. Useful pockets mean bigger items can be zipped away, and there's a front pocket for items like your phone and purse, plus an interior pocket with a carabiner on an elasticated strap that is particularly useful for keys. As well as functionality, this bag looks really stylish. The vegan leather is super soft and looks great, the zip tabs are a good size so they're easy to grab when you're rushing, the zip itself opens really smoothly, it can be worn as a backpack or strapped to the pram with pram clips. It really is so versatile, beyond pregnancy and using it for baby you could definitely use this for a weekend away, or even for work. The two pods can be removed leaving plenty of interior space, or you could leave them in to organise your clothes, perhaps pack a gym kit to take to the office, really the options are endless. It's so refreshing to have a changing bag that actually thinks of the parent beyond using it as a changing bag, and actually having something that can remain useful as your child grows. The Freedom Pod is a great little handbag which fits inside the Hartland pack and can also be used as a standalone mini rucksack. I love the soft lined interior, which protects your belongings and adds a touch of luxe. The fact that it fits inside the Hartland pack means you can keep all your stuff together, and if you're popping out for a coffee while the little one is at nursery or at their grandparents, you can just grab your own rucksack from the changing bag and you're good to go, rather than having to find your wallet and phone shoved down amongst the nappies and bottles!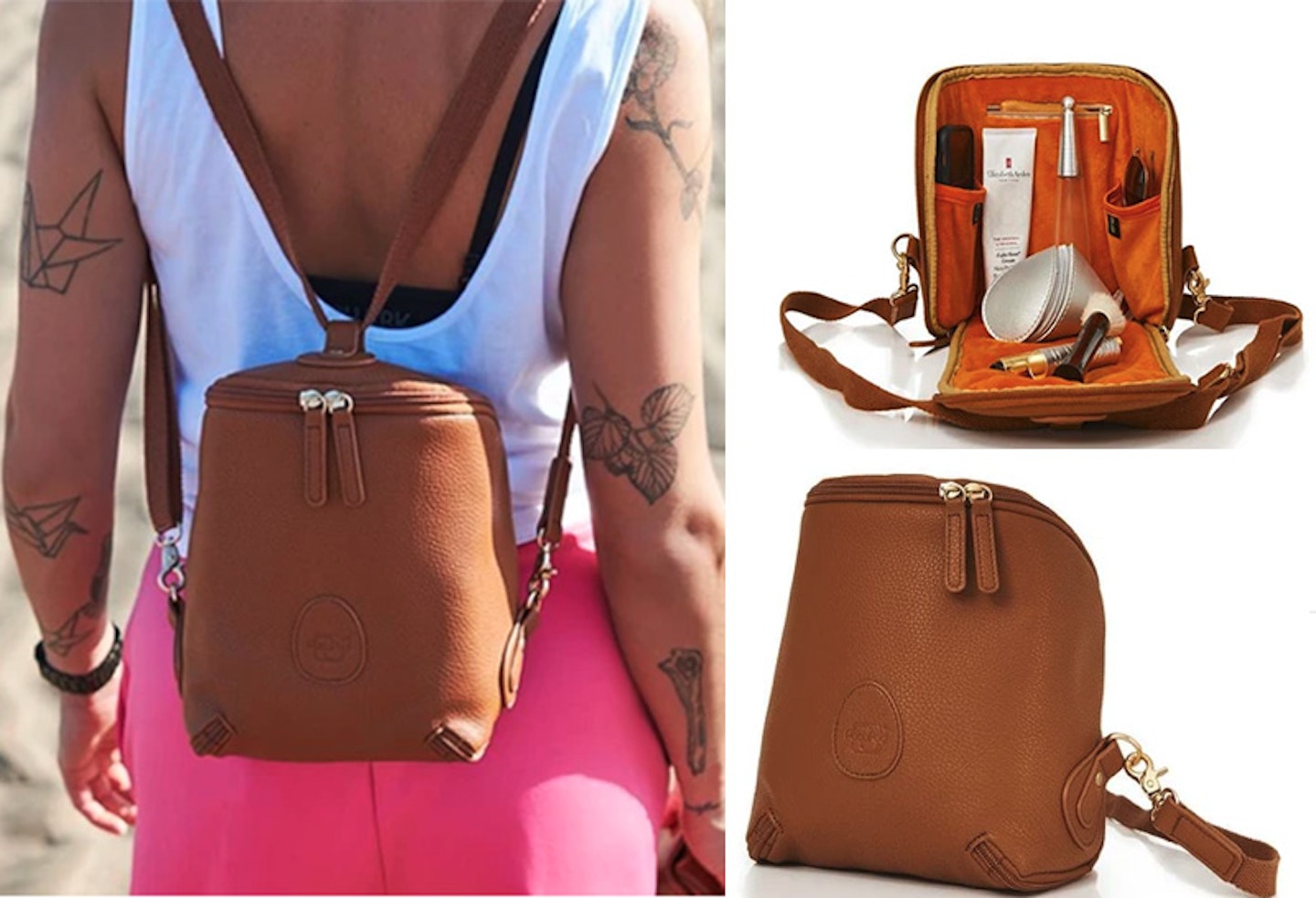 Would you recommend this to other parents?
A big yes and I already have done and will be gifting some Pacapods for Christmas! I think the pods themselves are such a simple yet brilliant idea, you can pop them in the bottom of the pram, or if you're packing for travel, they'd be great as grab bags in the car. You can tell the company are really thinking about their impact on the environment too, the bags arrived in a sturdy recyclable paper bag rather than a box, which is ideal as I have no space in my recycling bin at the moment! And rather than loads of packaging or a leaflet explaining every aspect of the bag, there was a small cardboard label with a QR code to scan for more information.
Would you choose this product above others?
I think the versatility of this bag is not easily matched, certainly not by many products I've seen on the market. Changing bags are either completely designed for purpose, or camouflaged to look like 'normal' bags but then lack the functionality that a changing bag needs. Pacapod has figured out how to match that style with the usability of a changing bag – I think they're genius.
What changes would you make to this product?
The changing mat wasn't particularly big or padded, so if you had an older baby you could struggle. It's lovely and soft but I think you'd rather use it on a padded surface just as mess prevention rather than for comfort. However the pack itself is large enough that I think you could swap out a more substantial changing mat if you wanted to. The only other suggestion I'd have would be to add some loops to the changer pod and feeding pod, so that they can be worn as rucksacks like the Freedom pod. They're available in such beautiful designs it seems a shame they're shoved away in another bag most of the time! This would add to their functionality too, since as your tot gets potty trained you could just bring out the feeding pod with snacks and drinks, wearing it as a bag or strapping it to the pram, and still know where all their bits are rather than needing to bring out a larger bag. There is a fabric strap at the top which you could use to attach the pod itself to your pram with a clip, but it doesn't feel particularly sturdy – I think a metal loop would be better.
Read more popular articles