Singer, presenter, author, and mum - is there anything Stacey Solomon can't do? We've been following Stacey's journey since 2009 - when she first appeared on our TV screens on the X Factor stage. Fast forward 13 years, and we're still blown away by how much talent Stacey has.
We shared our favourite craft projects from Stacey's new book, Tap and Tidy. In this book, the celebrity influencer revealed incredible tips on crafting, tidying and more. So when we heard the news that Stacey was launching a new home fragrance collection for Spring, we could wait to get our hands on the new range.
Making this her third partnership with Airwick, Stacey's specially curated home fragrance, 'Morning Meadow', has been inspired by the fresh, crisp Spring mornings Stacey enjoys at her home, Pickle Cottage.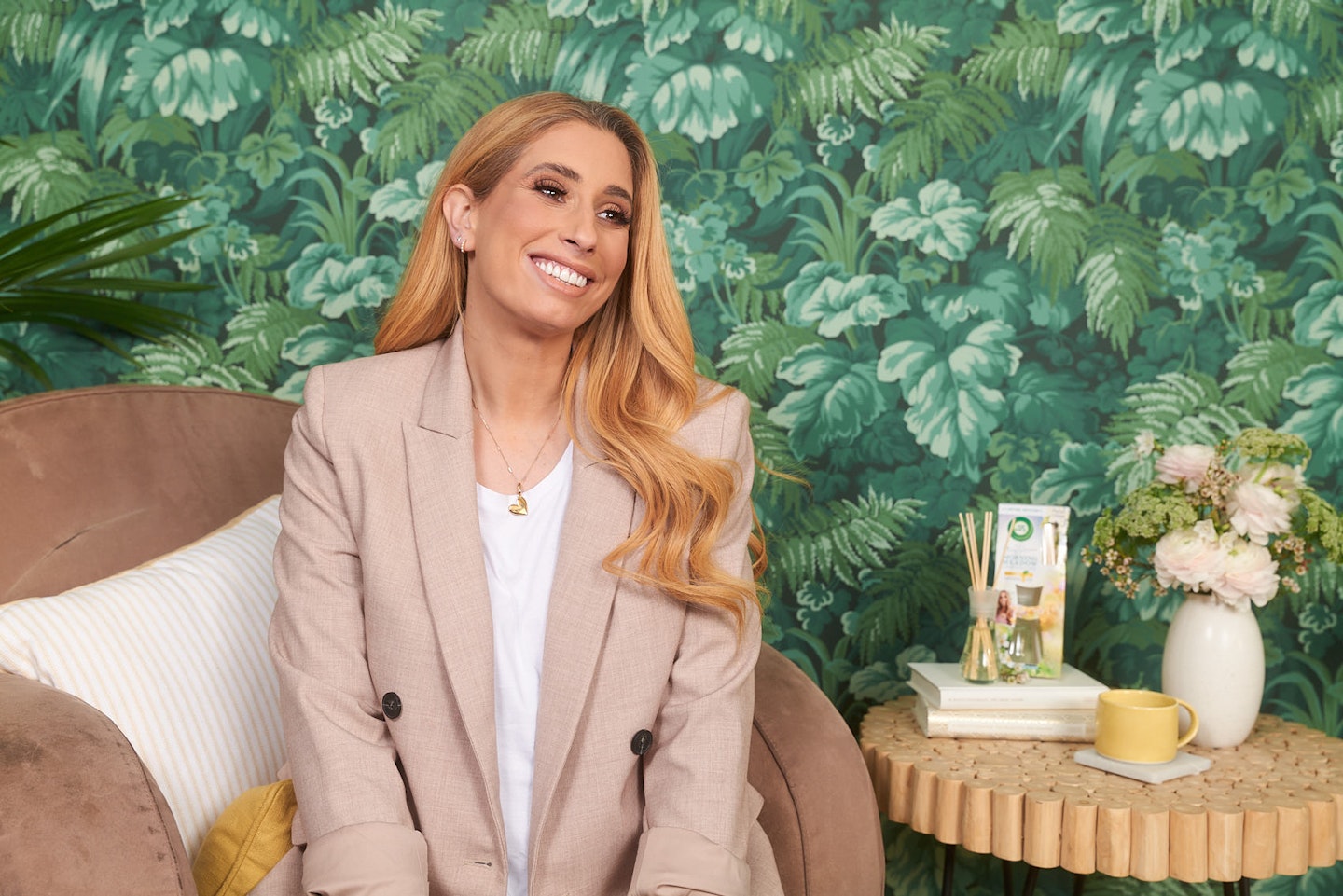 Stacey says of her latest range, "My home is my happy place and I love filling it with beautiful fragrances. Morning Meadow is inspired by some of my favourite memories like walking through the countryside and spending time with my family at home.
"We wanted this Limited-Edition Air Wick range Morning Meadow to be the perfect addition to your home this Spring – its fresh scent is so relaxing and uplifting."
In the collection, you'll find the scent across Air Wick's beautiful mist diffusers and plug-ins and even Air Wick's latest device launch, the Aerosol Free Auto Spray.
Shop: Air Wick x Stacey Solomon Morning Meadow collection
Shop: Air Wick x Stacey Solomon Spring Roses collection
Stacey Solomon launched a Spring fragrance last year too which is still available to shop. When asked about the launch of her very first collection, Stacey said, "Fragrance is such an important element of creating a cosy, relaxing atmosphere at home – I'm so excited to be working with Air Wick to bring my perfect home fragrance to life. I can't wait for you all to enjoy this range we've been working on for so long on and that I love so much."
Do you know what makes the collection special? The range is inspired by her daughter Rose. So cute!
If you're a big fan of a light, floral and woody scent, then this will be perfect for you. The sandalwood and rose notes are everything.
Stacey's top Springtime tips
Want to breathe a new lease of life into your home? Stacey has pulled together a list of her top tips for sprucing up your rooms at home for the year ahead.
Fresh starts: Spring is the time of year when I get really excited about starting afresh. Especially with another little one, it's really important for me to get my home as ready as possible. My big tasks are putting away our winter things and getting out everything for spring and summer! After all that is done, the Morning Meadow reed diffuser in the living room will be a lovely finishing touch – the jasmine fragrance lasts for ages and really freshens up the place.
Bring the outside in: Adding touches of the outdoors in your home is a great way to make it feel fresher for longer. I love making my own floral and foliage displays from plants I find in the garden – it's so therapeutic!
Tackle tasks little and often: In a busy home I know all too well how jobs around the house can build up and feel overwhelming. I recommend tackling a few small tasks each day and not beating yourself up if you can't finish everything you wanted to. You could even get the kids involved for a little extra helping hand!