We were so excited when cleaning sensation Mrs Hinch, aka Sophie Hinchliffe, took to social media to reveal that she would be releasing a fifth book. And this time, it's one the whole family can enjoy together.
Welcome to Hinch Farm is a children's book based on Mrs Hinch's new home. As many of her followers will know, Mrs Hinch recently moved into a five-bedroom countryside farmhouse (complete with farm-themed bedroom). Since moving, the family has adopted chickens Pam, Pat and Peggy and three super cute alpacas; Roy, Rodney and Raymond. Unlike her previous publications, this story is aimed at children.
In the Hinchliffe house, the family love nothing more than getting comfy and snuggled together to read a book before bedtime
"I've always loved reading the classics to Ron and Len, such as The Tale of Peter Rabbit. I loved the series myself growing up so it feels special to be able to now share that with the boys," Sophie tells us from her home in Essex. "One of our current favourite books to read is Ten Little Night Stars by Deb Gruelle and Gabi Murphy. Ron just loves counting. The boys also really love their textured books such as the 'That's Not My' series."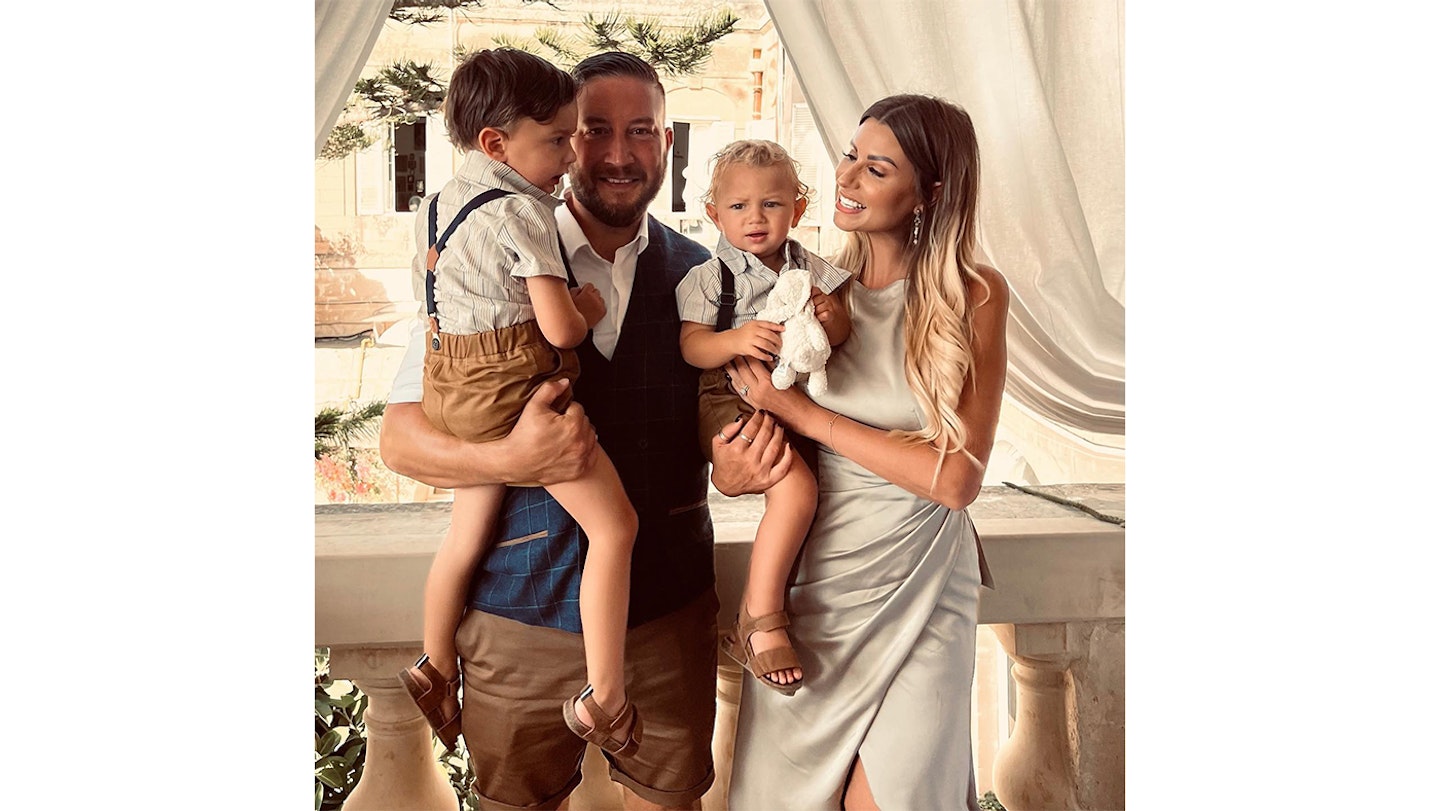 "Reading children's books has become such a huge part of our lives now bringing up the boys, so there was absolutely no doubt in my mind that I wanted to bring my own picture book to life," the mum-of-two explains. "The idea that sharing our story of moving house, which is such a big adventure for any little one, could help other families going through the same, is an indescribable feeling. So special! I can't even explain the butterflies I get seeing our book in other people's homes."
Available to buy now, the story follows 'The Hinch brothers', Ron, Len, and Henry as they adapt to their new home.
Sharing her very own children's book with her own little ones was a special moment we're sure that Sophie will never forget. "Oh they loved it! I wrapped it up for them and hid it on their swing. They opened it and recognised our family straight away which absolutely melted me," she gushes. "Seeing Ron and Len point out mummy and daddy and Henry and the boys and the chickens makes my heart burst with pride. Our illustrator, Hannah George, did such an incredible job of capturing every single detail of Hinch Farm and our family in her illustrations. She couldn't have done a better job!  It makes me so emotional that the boys choose our family story to read at bedtime. They love playing spot the hidden floofs (alpacas)".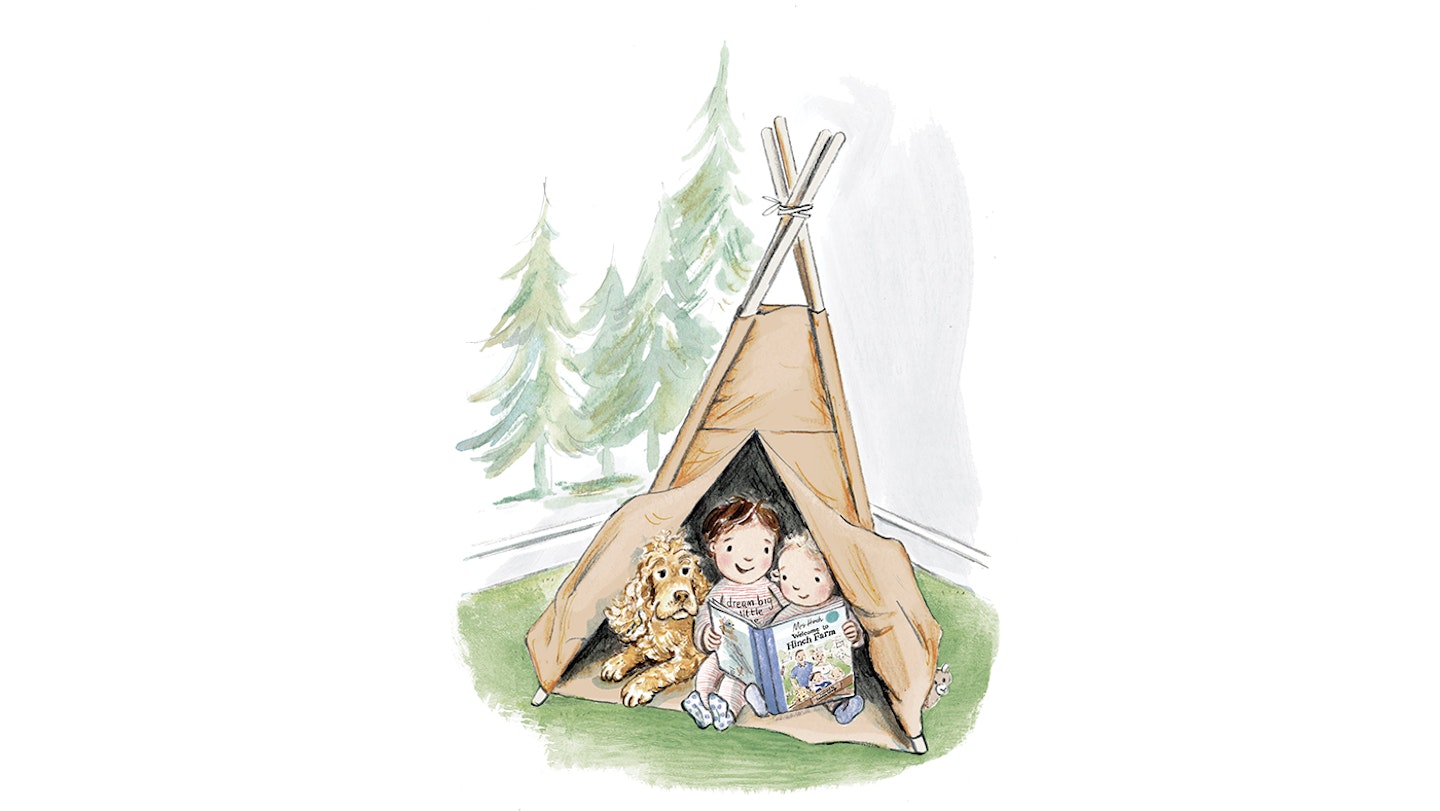 As well as being a brilliant purchase for families that are about to move home, the book is a reassuring story that challenges the topics of change and emotions.
"Even though Welcome to Hinch Farm is based on my family's experience, I really hope our story can offer comfort to other little ones who may be experiencing the same worries," Sophie says. "Change can be scary but as long as you have your loved ones by your side, you can do anything. It's your family and your friends that make any house feel like home. Home really is where the heart is!"
It's likely that we can expect more books about the happenings at Hinch Farm following the release of Welcome to Hinch Farm. "I've got plenty of ideas for what The Hinch Brothers, Ron, Len and Hen, could get up to next. We'll have to see what adventures await…"
With Hinch Farm at the centre of Sophie's book, will we be seeing any other animals joining the gang in the future? "We've got some lambs joining us very soon," Sophie confirms. "We're all very excited! We'll definitely be adding more rescue chickens to our coop. And I would also love for us to rescue a donkey one day!"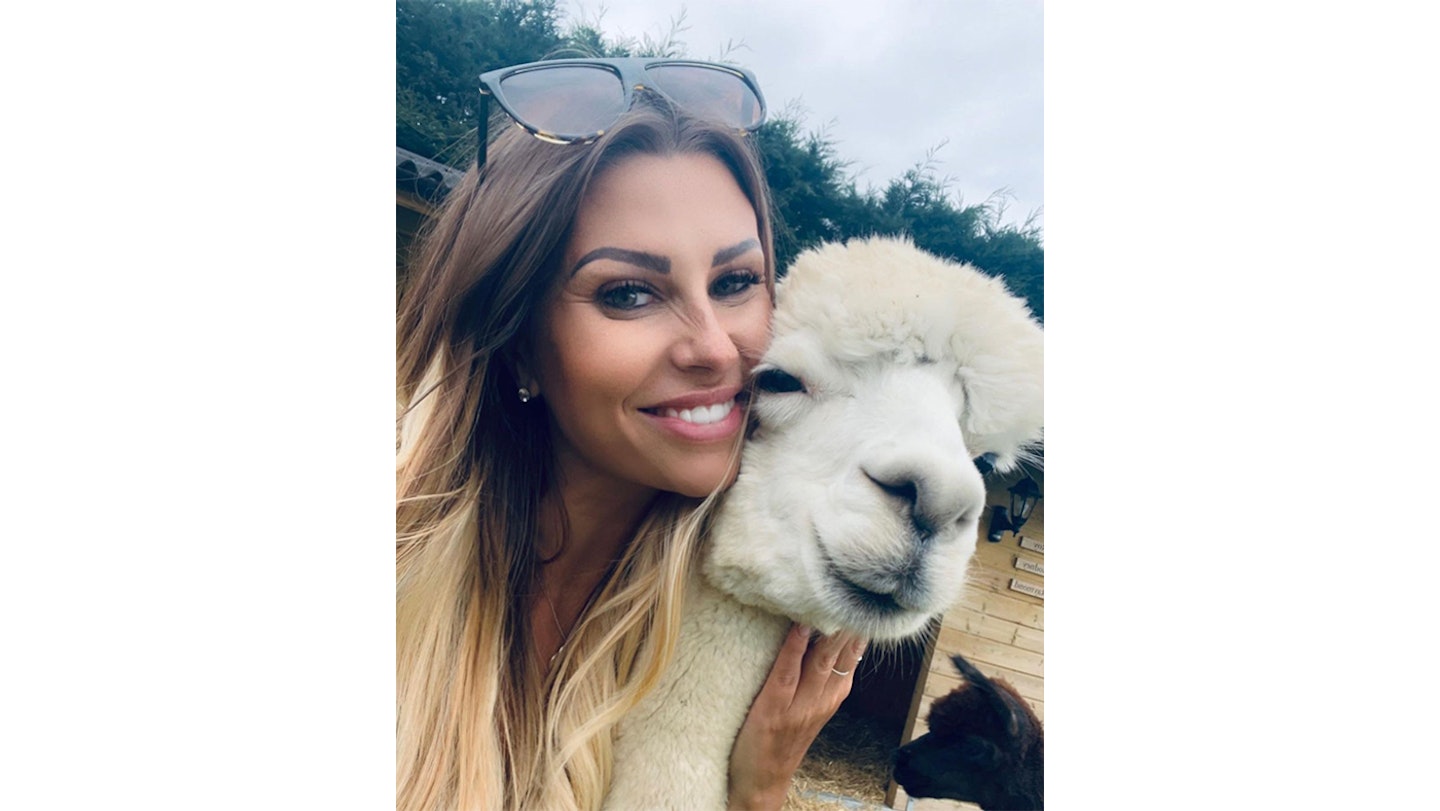 With five books, numerous home and fashion collaborations with Tesco and her own range of cleaning products, we're curious what else Mrs Hinch got her mind set on conquering next.
"Do you know what… as of right now, I'm not exactly sure," she admits. "I think it's very important to live in the now and appreciate everything you have, so I'm very much focusing on that. I pinch myself every day that this is my life. Like I'm waiting to wake up from a dream. Jamie and I still feel like we're on holiday at Hinch Farm. We can't wrap our heads around it all. It hasn't sunk in. Having our little family and animals to look after was all I ever wanted. And here I am, living my dream. I am just so happy. I know I say it all the time, but I just could never express how grateful I am to my followers for coming along and being a part of our journey with us."
Welcome to Hinch Farm, by Mrs Hinch and illustrated by Hannah George, is published by Puffin, £12.99