Cleaning and organising influencer, Sophie Hinchliffe - aka Mrs Hinch - is our go-to for home, nursery and parenting inspiration.
That's why when Mrs Hinch x Tesco collection dropped, we couldn't wait to pick up some dreamy home bits.
Instead of joining the crowds who'll be fighting over the stock on the shelves - we've opted to shop online. Here are nine of the best items to buy in the Mrs Hinch x Tesco collection.
But first, Mrs Hinch has taken to Instagram to show fans her new Hinch x Tesco range, and we can't get enough.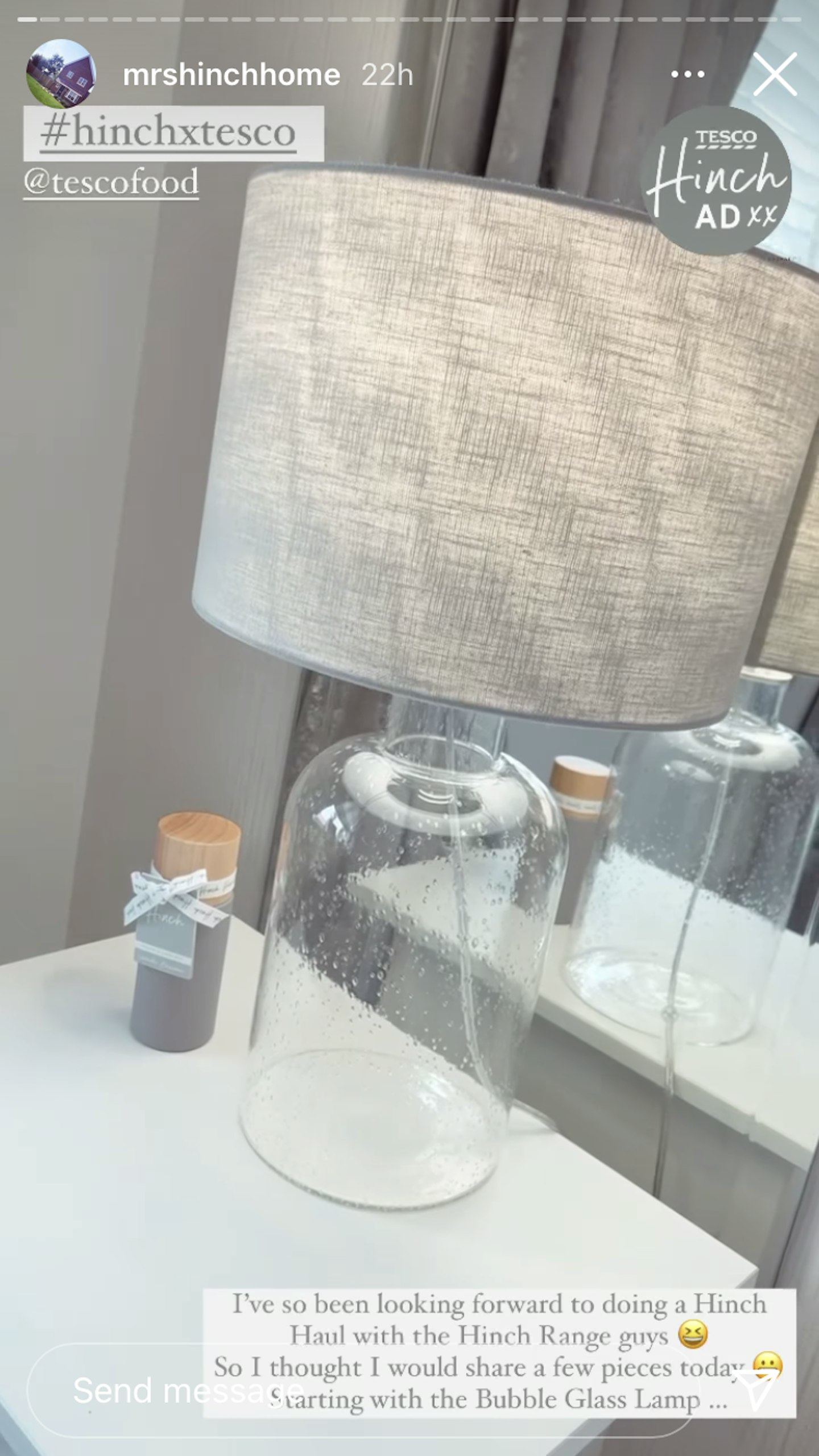 The collection is filled with home staples that'll instantly work with your décor, like this bubble glass lamp.
Mrs Hinch has thought of every detail when it comes to design, including the clear lead which can be easily disguised. We love it so much!
Next up - the Hinch Tufted Tile Cushions. As well as buying online, you can bag these beauties in selected stores. Keep an eye out during your next food shop.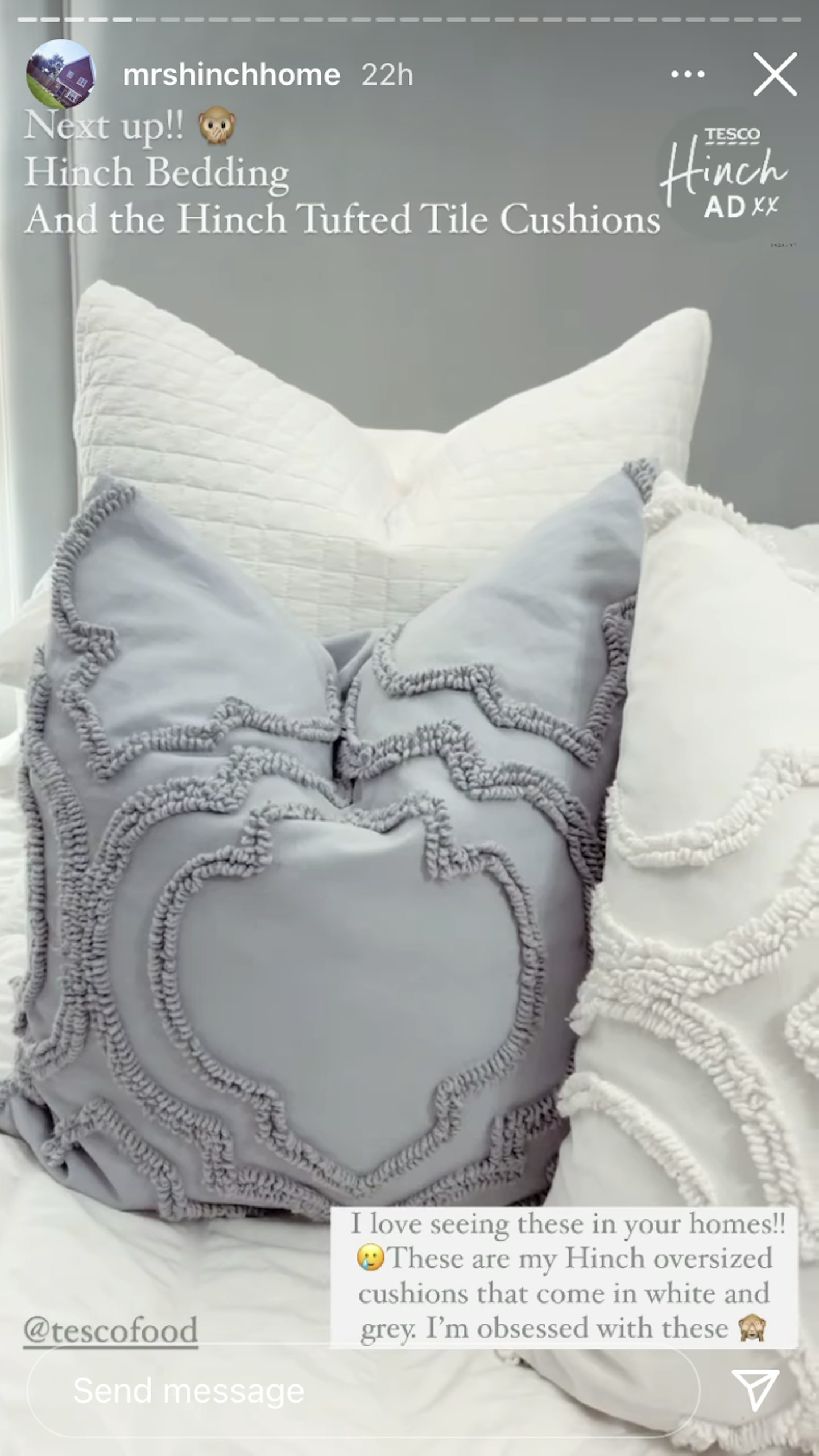 Available in white or grey (we wouldn't expect anything less to be honest) and in a trendy oversized style, these pillows are also made from sustainably sourced cotton.
Plus, the filler is made with recycled polyester - what a fantastic touch.
Whether you're looking for a stylish set of mugs, beautifully embellished furniture or fun wall art, Mrs Hinch has thought of it all.
As busy parents, we know spending hours decorating isn't feasible, but the Mrs Hinch x Tesco collection is here to save the day.
Not only will it help to bring a touch of Hinch glamour to your home, buying them won't break the bank either as the collection is mega affordable. You'll have plenty of cash left over to get the Glossybox X Mother&Baby beauty box.
Here are our favourite items in the Mrs Hinch x Tesco collection:
JUST SO YOU KNOW, WHILE WE MAY RECEIVE A COMMISSION FOR PURCHASES MADE THROUGH LINKS, WE NEVER ALLOW THIS TO INFLUENCE PRODUCT SELECTIONS.
But the Hinch news doesn't stop there...
Hinch x F&F range
As well as the homeware collection, you can also kit yourself out with some gorgeous loungewear. Mrs Hinch also showed and talked fans through some of this range (complete with the Hinch logo) on Instagram stories.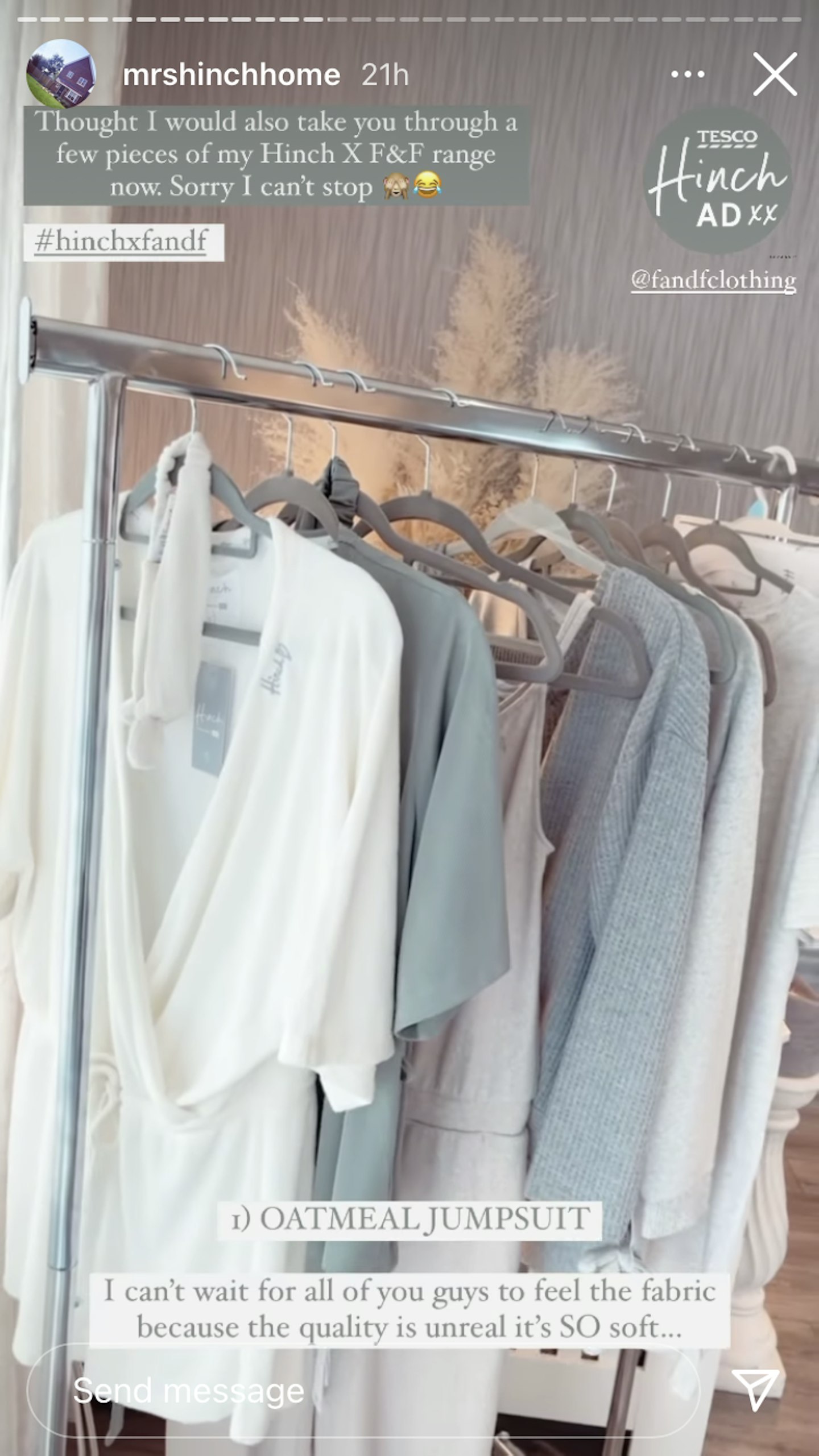 Don't forget to keep your eye out in store for these too!
Popular articles to read next:
Alesha Dixon's new kids range encourages our youngest generation to feel empowered
Olivia Edwards-Silk picks her must-haves from George at Asda's new Disney baby range