As far as baby monitors go, the Ellie Baby 2 smart baby monitor is highly innovative, with crying detection, motion and sound notifications, night vision and a two-way audio system. We love that you can play music through the monitor to soothe baby back to sleep and the 360° rotating camera.
Ellie, previously known as Simshine, not only produce baby monitors, but they also span out to baby scales and baby height measurement products. With monitors at the top of their list of expertise, Ellie's Baby 2 gives parents peace of mine by sending notifications to your smartphone, via an app, to alert you if baby has rolled over or if their face is covered. The monitor includes a 2K ultra HD camera and analyses your baby's breathing showing by sending you sleep analysis reports.
One really useful feature, and one that sets the Baby 2 apart from its rivals, is that the systems can run with no cloud, and up to 128GB storage – very handy when wanting to capture footage and not stressing about low storage. Find out how we got on with this handy, smart baby monitor in our review below.
Pros
Easy to set up
The music playing instantly once sound detected
Very good camera quality very good
360° rotating camera feature was great
Can record and take pictures at no extra subscription cost
Being able to access the monitor from work has been a major help for me returning to work
The 2-way audio feature is helpful as I am able to communicate with my partner when he is in room and can't find anything
The app is also very easy to use
Cons
I found the connection to tie to the cot very heavy and bulky. We never had to use the connection as we placed the monitor on a ledge opposite the cot
The lead from back of monitor to plug is far too short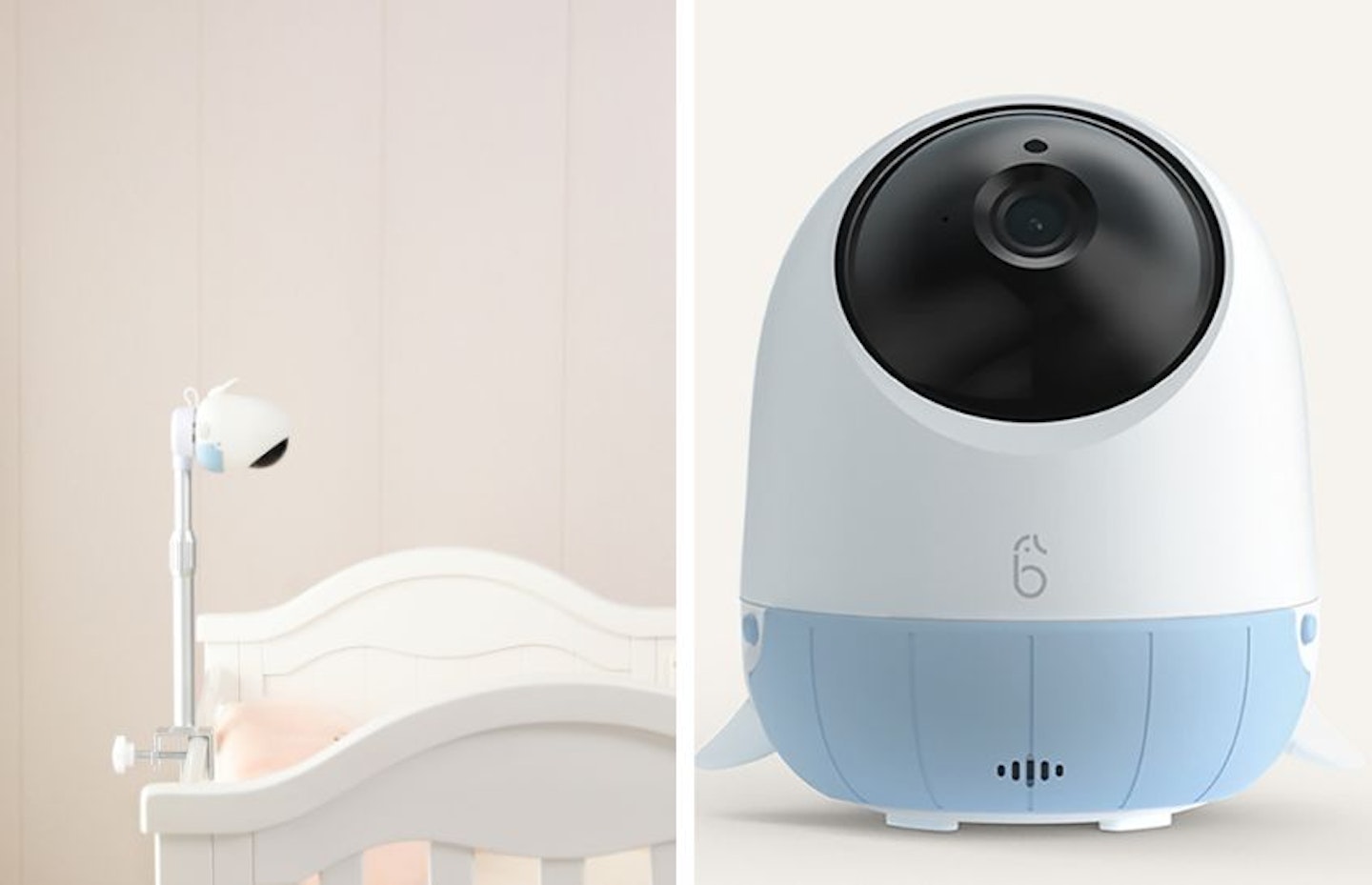 Testing the Ellie Baby 2 smart baby monitor
I have a 16-month-old and wanted the monitor so I could check on him when he is sleeping/napping without having to disturb him by entering the room. Sometimes my son will make a cry or noise, but won't actually be awake so having a monitor allows me to see if he is still asleep, this saves me having to go into the room and waking him to check. I also wanted to be able to control and regulate the room temperature.
Ellie Baby 2 features include:
• Infrared night vision
• Two-way audio video monitor
• Personalised sleep tracking
• Soothing lullabies: Lullabies start playing when noise is detected from baby
• Cry detection alerts
• Camera rotates 360° degrees: This is really useful for when the camera had been knocked over without me noticing. I was able to readjust the camera angle without having to go back into the room and disturb the baby.
• Daily auto photo capture
I installed the monitor into my son's bedroom and placed the monitor on a ledge opposite the cot. This angle gave me a full view of the cot and I use the monitor at every nap time and bedtime.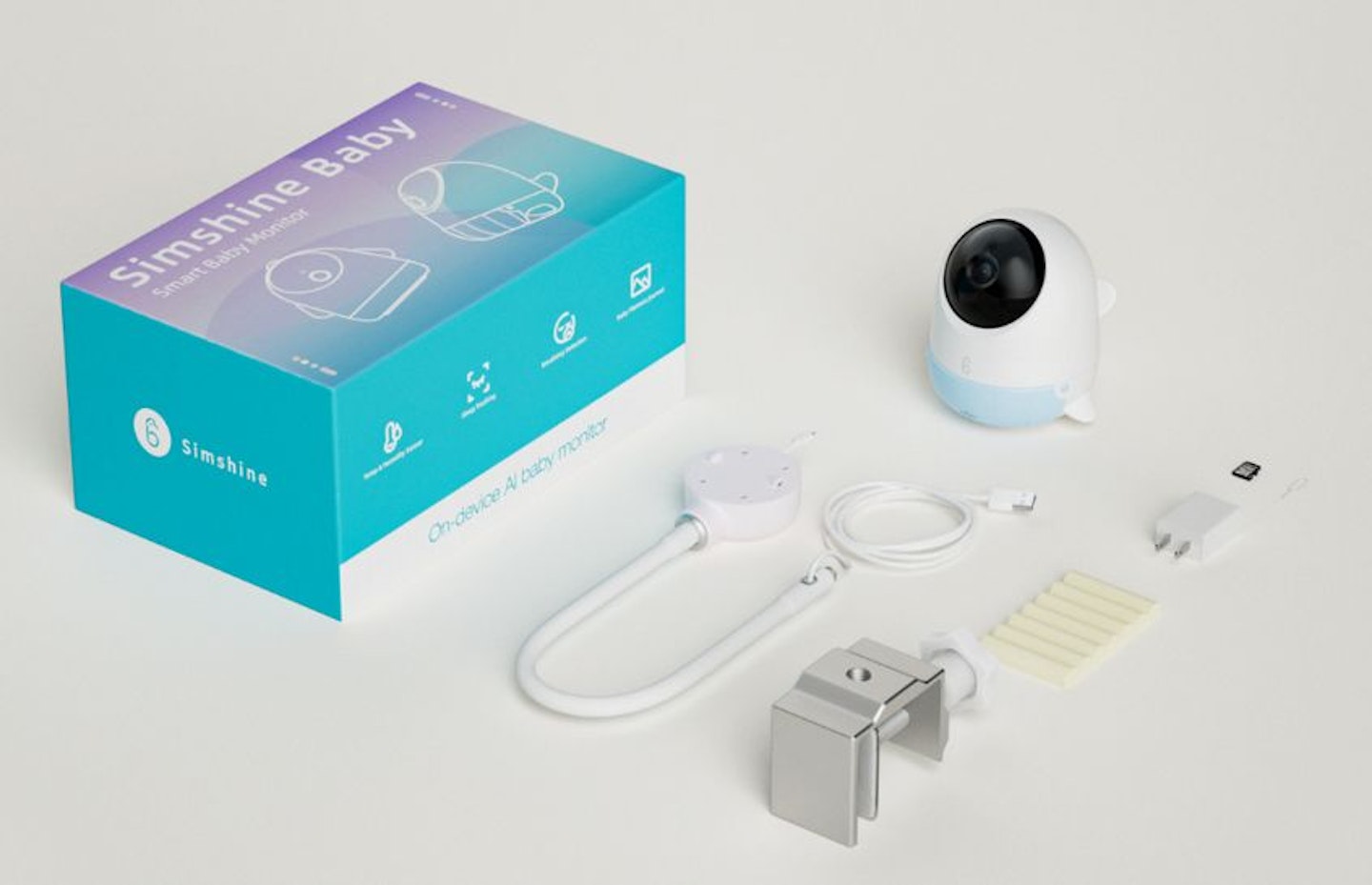 Smart baby monitor: Instant recording of footage
I thoroughly enjoyed using this monitor. My favourite feature is the instant record when there is sound detected. Above all for checking the safety of my baby, I was also able to capture some lovely moments through this feature.
I was very impressed that the footage is saved at no extra cost/subscription. I also liked that the monitor would play music as soon as it detected noise from the baby – this was very helpful for soothing baby back to sleep. I found the camera and sound quality really good.
Final thoughts on the Ellie Baby 2 smart baby monitor
I would highly recommend this monitor to my family and friends due to its overall performance and ease of use. The packaging was appealing, and the inclusion of a small teddy was a delightful touch. The monitor itself has an attractive design and is a perfect size. It even caught the attention of my 16-month-old son, who seemed drawn to it.
Setting up the monitor and using the accompanying app was a breeze. I had no trouble navigating the features and getting everything up and running smoothly.
The camera's coverage of the entire bedroom was a helpful feature, ensuring that our mischievous cat didn't sneak in unnoticed. The two-way microphone proved handy for communicating with my partner when he was attending to our baby, such as helping him locate the dummy.
The only drawback I encountered was the device for attaching the monitor to the cot. Since my son is older and quite active, he would easily rip it off. Consequently, we had to keep the monitor out of his reach. Even if my son were younger, I would still have reservations about using the device due to its metal construction, which made me anxious around the baby.
However, considering the price, I believe this product offers good value for money. Our previous monitor, which cost approximately £180, only had a few additional features like a wider selection of lullabies and the option to read stories to the child.
Despite this minor set up woes, I found the monitor to be reliable, and it met my expectations in terms of performance.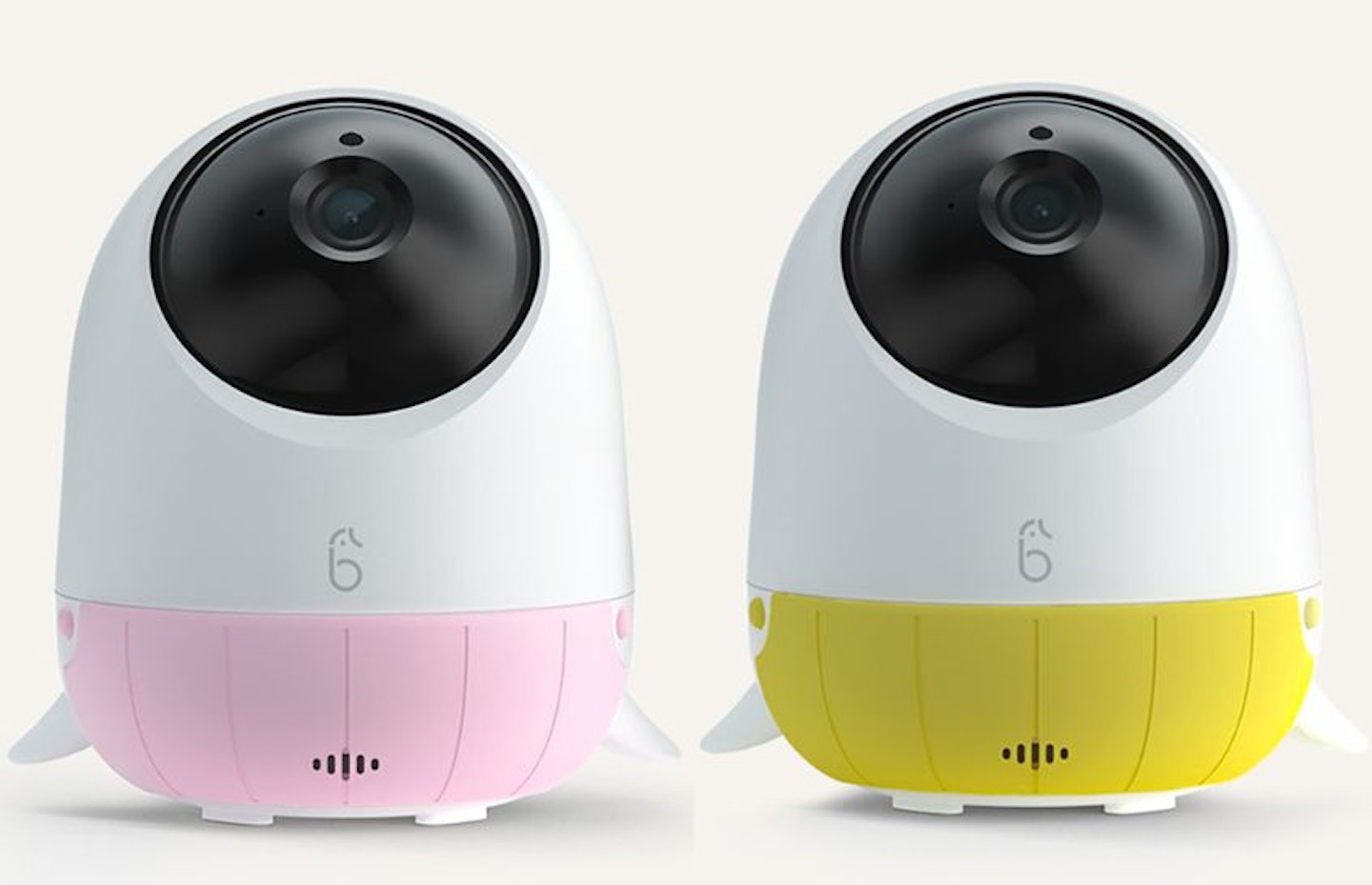 Ellie Baby 2 smart baby monitor FAQs
Are smart baby monitors safe?
There have been increasing worries over recent years about smart baby monitors being potentially vulnerable to hackers, however providing you have a private internet connection and perhaps a password on the app that is usually connected to smart baby monitors, all should be well and good.
Why should I use a baby monitor with a screen?
While there are plenty of baby monitors that are without a screen, the ones with monitors help to offer a little bit more peace of mind, especially when your baby is smaller. Some parents find it a relief to be able to see baby's position while sleeping and watch for breathing patterns, as the Simshine does.
Maria Martin is Digital Group Editor for Yours.co.uk and Motherandbaby.com. She is a mum-of-two with a passion for helping women from all walks of life – from supporting breastfeeding mothers with expert advice to encouraging conversations about mental health. In her professional role, she has over 10 years' experience in the digital world, including editing article, focussing on SEO, social media engagement, picture researching and video editing.