If you are wishing for plump and youthful skin and a good moisturiser isn't enough, you may have stumbled upon dermal fillers - the injectibles that promise to give semi-permanent results instantly. But what are they and are they worth getting?
Any sort of procedure or beauty treatment on your face can feel a little daunting, but when you're informed, you can then make the right decision for you. Dermal fillers won't be for everyone, but for those who want to get them done, the results can be confidence-boosting and beautiful.
You may be wondering if dermal fillers are for you and if they're safe to get while pregnant so we're here to explain the potential risks of opting for dermal fillers whilst expecting, plus what to expect from the procedure.
What are dermal fillers?
Dermal fillers are small injections of gel that can be used on different parts of your face, more commonly around the eye, cheeks, and jawline. The gel is often made up of hyaluronic acid and it adds volume in the selected area. Many believe that this makes the face look healthier and younger.
Lip fillers are a type of dermal filler, which is administered into the lip tissue. They're typically used to make the lips look fuller and more plump. They're probably the most popular type of dermal filler.
How long does a dermal filler last?
When you get any type of dermal filler, it can last between six to 18 months but this will depend on the gel used in your specific procedure and how fast your metabolism is. It will be slightly different for everyone.
Are they safe during pregnancy or breastfeeding?
"Clinical trials on the safety of botox or dermal fillers when pregnant or breastfeeding have not been undertaken and therefore neither treatment is safe to have throughout this time." confirms Elizabeth Hawkes, Consultant Oculoplastic Surgeon at the Cadogan Clinic.
So if you're wanting to get dermal fillers, it may be worth getting them before you try for a baby. If not, wait till after you've finished breastfeeding. This is a similar case when it comes to Botox.
Your skin goes through a change during pregnancy, so you may look after your skin differently during that time. There are lots of skincare products you can use during pregnancy, so you can still feel your best.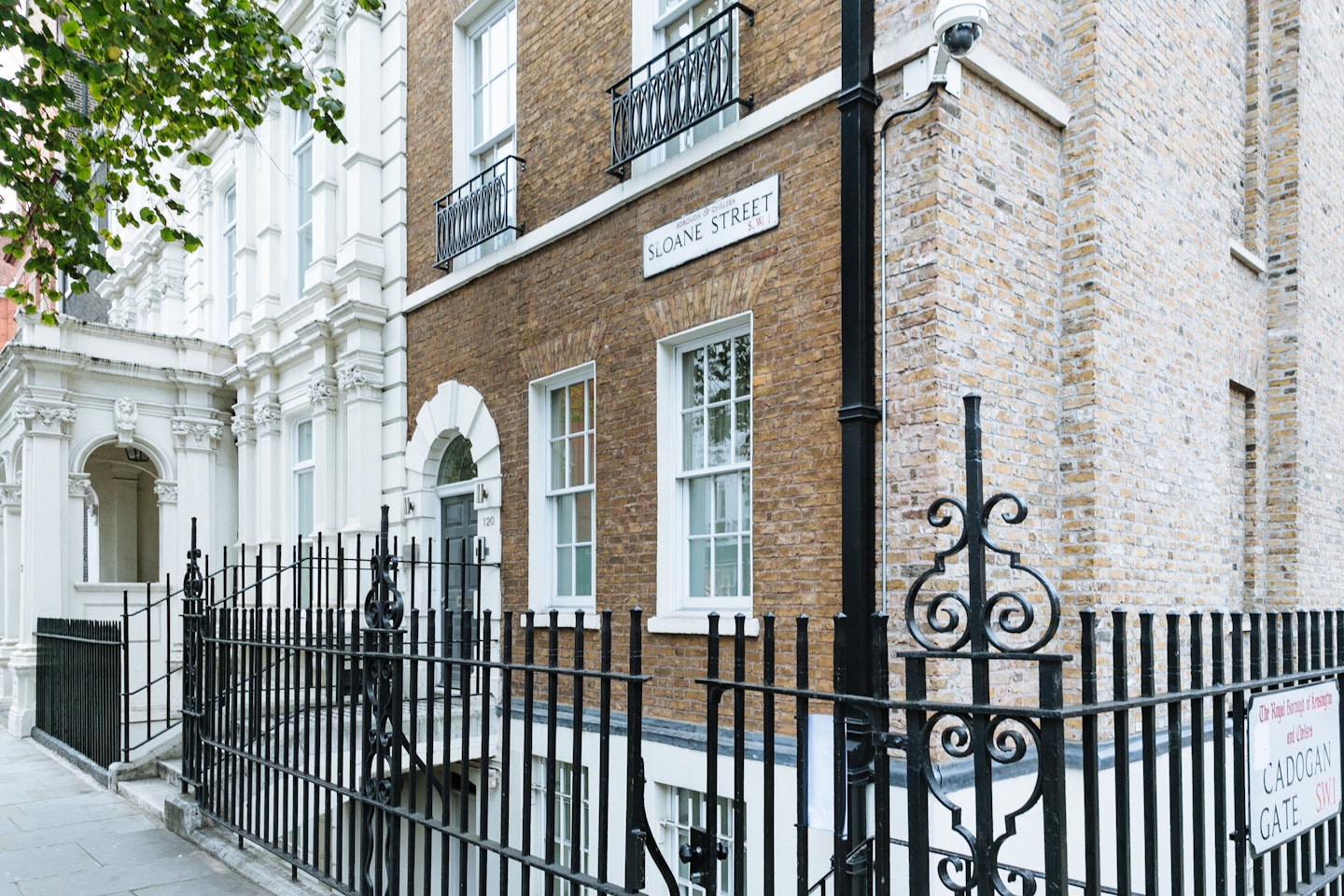 What is the difference Botox and dermal fillers?
Dermal fillers and Botox are both typically injections in your face, but there is a clear difference between them. Whereas dermal fillers plump and fill, Botox freezes the muscle temporarily, which prevents the creases and wrinkles that can come when you make facial expressions and movements.
If you're pregnant or breastfeeding, using collagen may be a great alternative to dermal fillers or Botox.
How long after dermal fillers do you look normal?
Yes, dermal fillers are designed to 'fill out' your face, but for 3-5 days after the injections, your face may be quite puffy. Give yourself around a fortnight for this to heal and recover, and contact your GP or specialist if the puffiness doesn't subside after that point.
How painful are dermal fillers?
Dermal fillers are not known for being painful. They shouldn't be irritating or painful, so if they are, contact your specialist or GP. That being said, you may experience some mild discomfort during the application process.
What is it like getting dermal fillers?
I reviewed dermal fillers at the prestigious Cadogan Clinic in central London with Elizabeth Hawkes. I told her I was looking for general plumpness and to improve the balance of my facial features.
Elizabeth told me that for a natural look, you don't need to use a lot of product - it's more about the placement, which is fundamental for not making it look obvious you've had something done.
I was surprised at how little it hurt. Elizabeth first mapped out my face with a marker to show where the filler would be injected (this isn't always necessary) and then began to inject the filler.
After 10 minutes, the treatment was done and I could see the results instantly. I'd definitely recommend it to anyone who is already really set on the idea.
Things to look for? Make sure you go to someone who is qualified and don't be afraid to ask for proof of training. It's your face, after all, and you want the best when it comes to treatments and procedures on your body.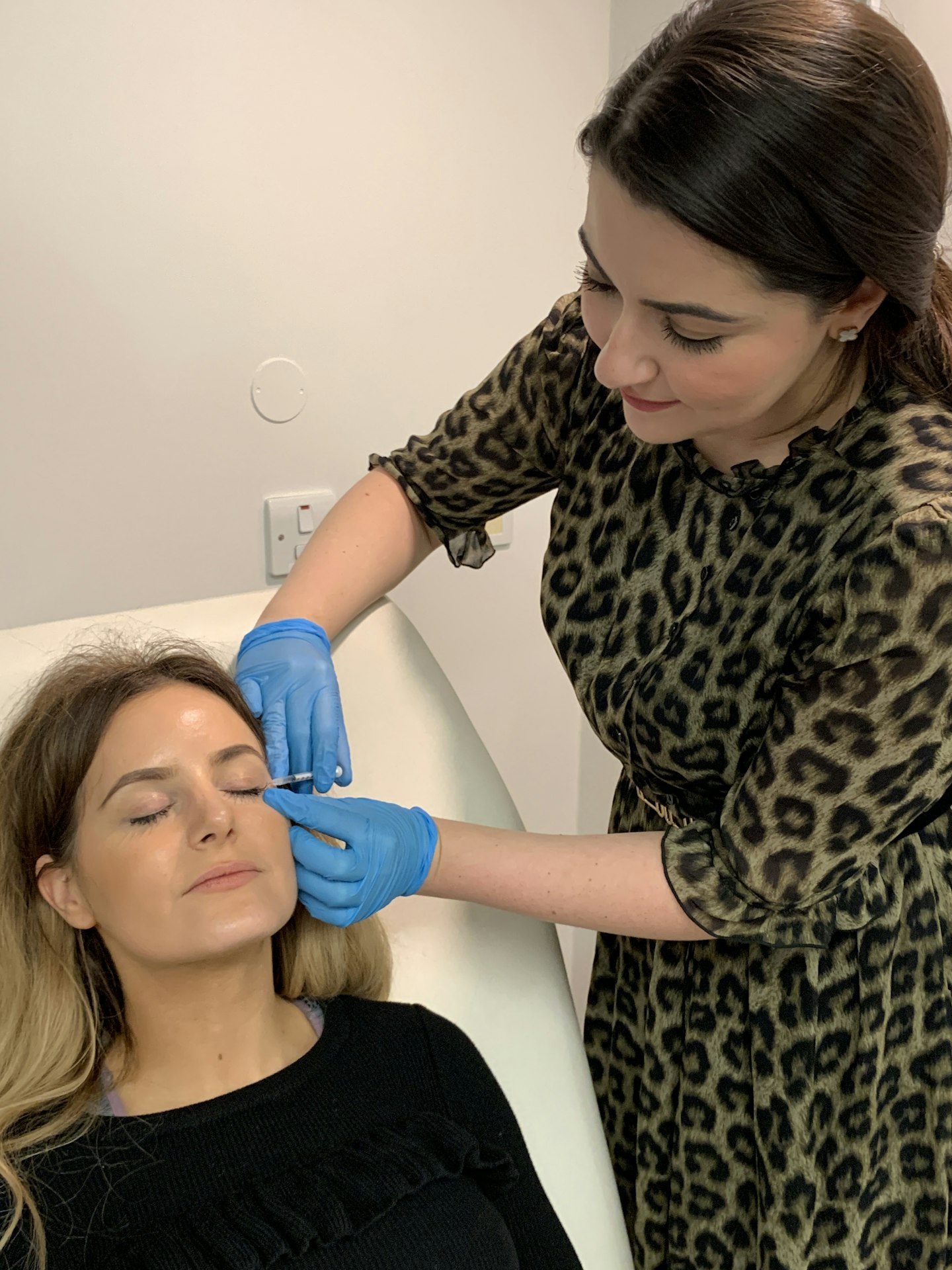 About the expert
Elizabeth Hawkes is the Consultant Oculoplastic Surgeon at the Cadogan Clinic. She has a particular specialist interest in cosmetic eyelid surgery, including upper and lower eyelid blepharoplasty surgery. Miss Hawkes also practices advanced facial aesthetics for non-surgical facial and eye rejuvenation.
Aimee Jakes is the Shopping and Community Editor at Bauer Media where she works on fitness, fashion and beauty content across a number of titles.