When you have a little one in tow, it can be difficult to find the time to make yourself look (and feel!) great. We've trawled through all the best London hotspots to find the very best treatments for when you need a bit of a pampering session. Hey, you need some TLC too!
From expert hair colouring to microblading, here are 5 of the best beauty treatments for mums:
1) Eyelash extensions, Blush + Blow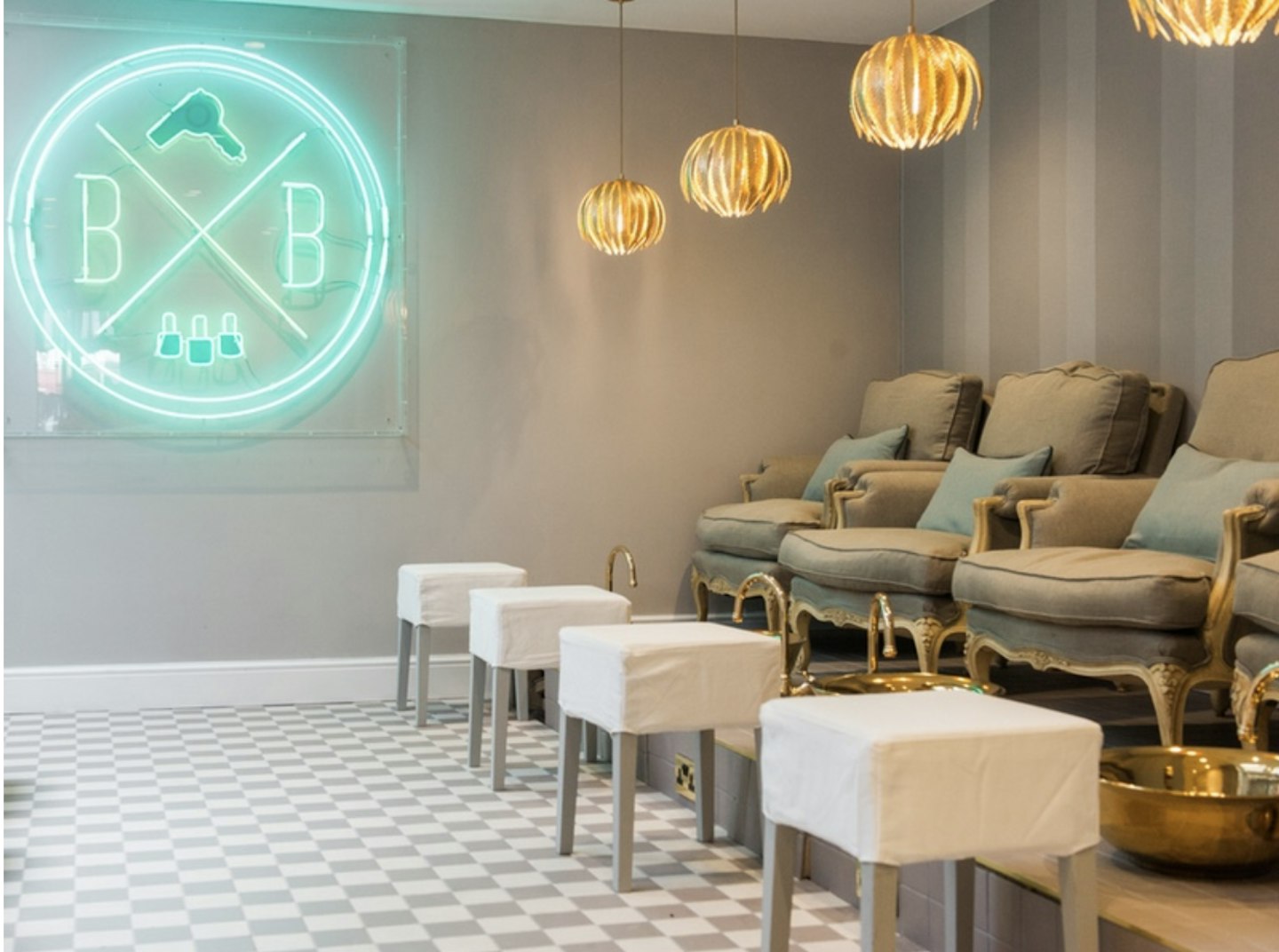 Eyelash extensions are a simple, yet effective way to accentuate your eyes and give yourself a 'done' look - which has become a rarity for new mums! The treatment will save you the hassle of applying mascara on a morning - anything that saves us five minutes in the morning gets a thumbs up from us.
Eyelash extensions are generally thought of as safe during pregnancy, as the glue doesn't touch the skin. Allergic reactions are not exclusive to pregnant women. However, it may take a longer time for an expectant mother to recover from an allergic reaction. Consult your doctor if you're unsure on whether eyelash extensions are right for you.
We visited the gorgeous salon in Parsons Green, London and we were not disappointed! From the Insta-worthy decor, friendly staff and luxurious treatment rooms, it's no wonder the blowdry bar is a hit with the Made In Chelsea cast.
Our two-hour treatment involved choosing the right look (we opted for thick and natural) and spending time horizontal as the lash technician expertly applied the lashes - it was hard not to fall asleep... not that we're complaining!
Prices for a half set semi-permanent lashes start at £85, full sets cost £120 and fuller Russian lashes are £150. Check outBlush+Blow for more.

STILL London is a holistic salon specialising in non-toxic, cruelty-free, vegan and environmentally friendly massages, manicures and pedicures.
It feels like a blissful sanctuary, despite situated on Dalston's high street.
If you're hankering for a treatment so relaxing you will feel like you're back in the womb (no really!) then we recommend opting for one of their signature crystal healing facial. We tried the mighty 90-minute High Vibe which involved a multitude of crystals, tools and techniques to ensure both our skin and soul were left cleansed, clear and dazzling.
Crystals were used to relieve tension, reiki to balance energy and face cupping to increase blood flow.
Our skin was left feeling clear and dewy and we proceeded to have the best night's sleep ever.
If you're pregnant, you can still enjoy a facial by STILL just simply let the facial therapist know at the start of the treatment.
Prices start from £65 for a holistic facial. Visit STILL London for more details.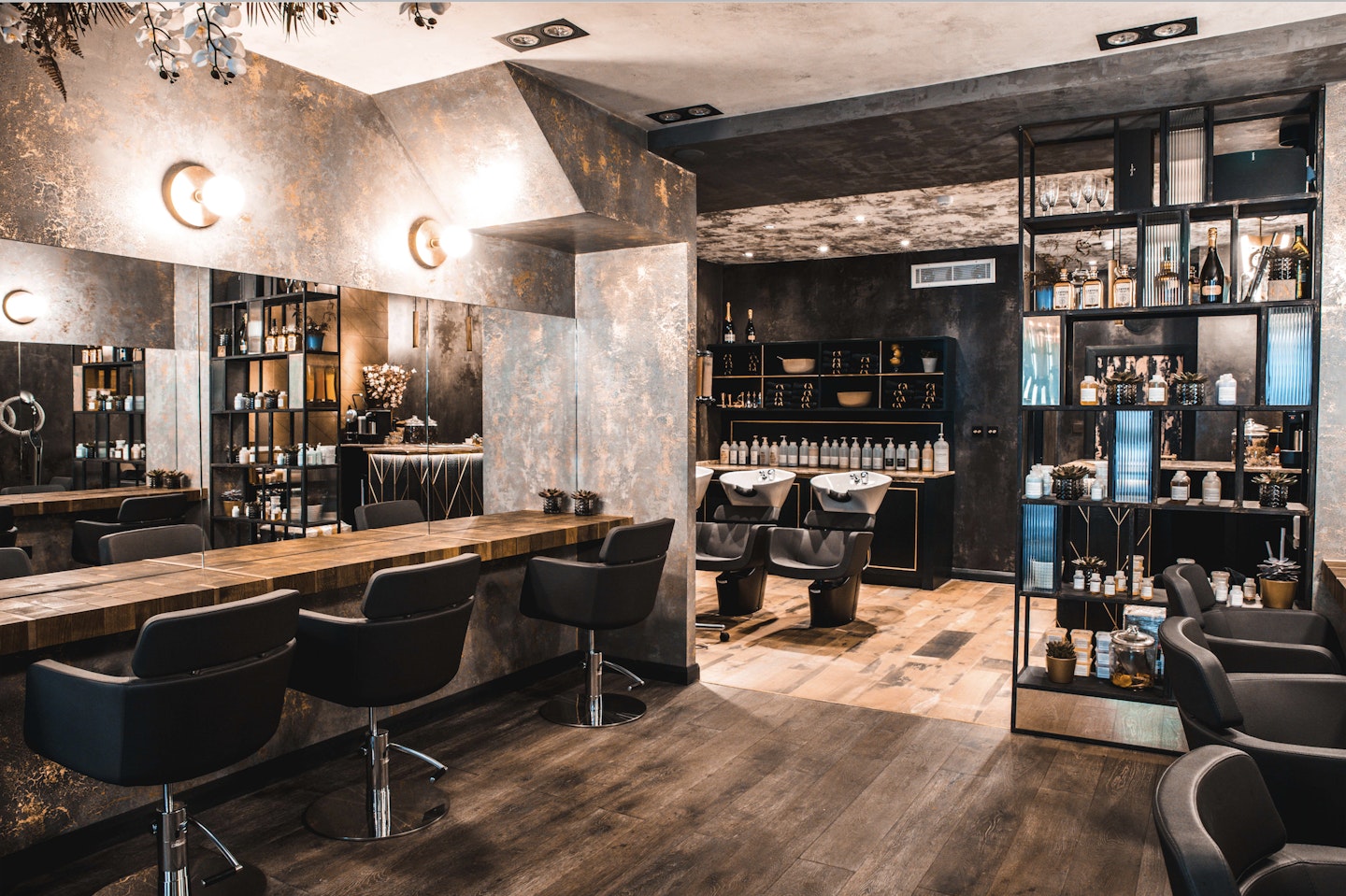 Gennaro Dell'Aquila's London-based salons (Notting Hill and Wimbledon) proudly offer 100% natural treatments and colours using only herbs and fresh ingredients. With 20 signature blends using only natural and organic herbs, roots and flowers the dyes and treatments give a whole new meaning to the words natural beauty.
I visited the GA Salon in Wimbledon and was taken back by how majestic and beautiful the salon was. The staff were extremely attentive and Gennaro Dell'Aquila himself(!)  discussed at length with me what result I was looking for and what would suit my face shape and current hair condition.
He told me that I needed a good few inches off to frame my face and spent the next hour expertly cutting my hair into a stylish long bob. The celebrity hairstylist then added natural splashes of balayage to brighten up my hair and give it a sunkissed look. GA Salons pride themselves on using natural products to help create beautiful, luxurious hair that grows healthier over time. Gennaro added a conditioner made out of hibiscus which he promised would make my hair look and feel lustrous and strong.
The end result not only made my hair look the best it has done in years but bagged myself lots of compliments from friends and family! I was in awe at how friendly everyone was and will definitely be back for my next appointment.
Prices for balayage start from £80 and for a ladies haircut prices start at £60. Click here for more info.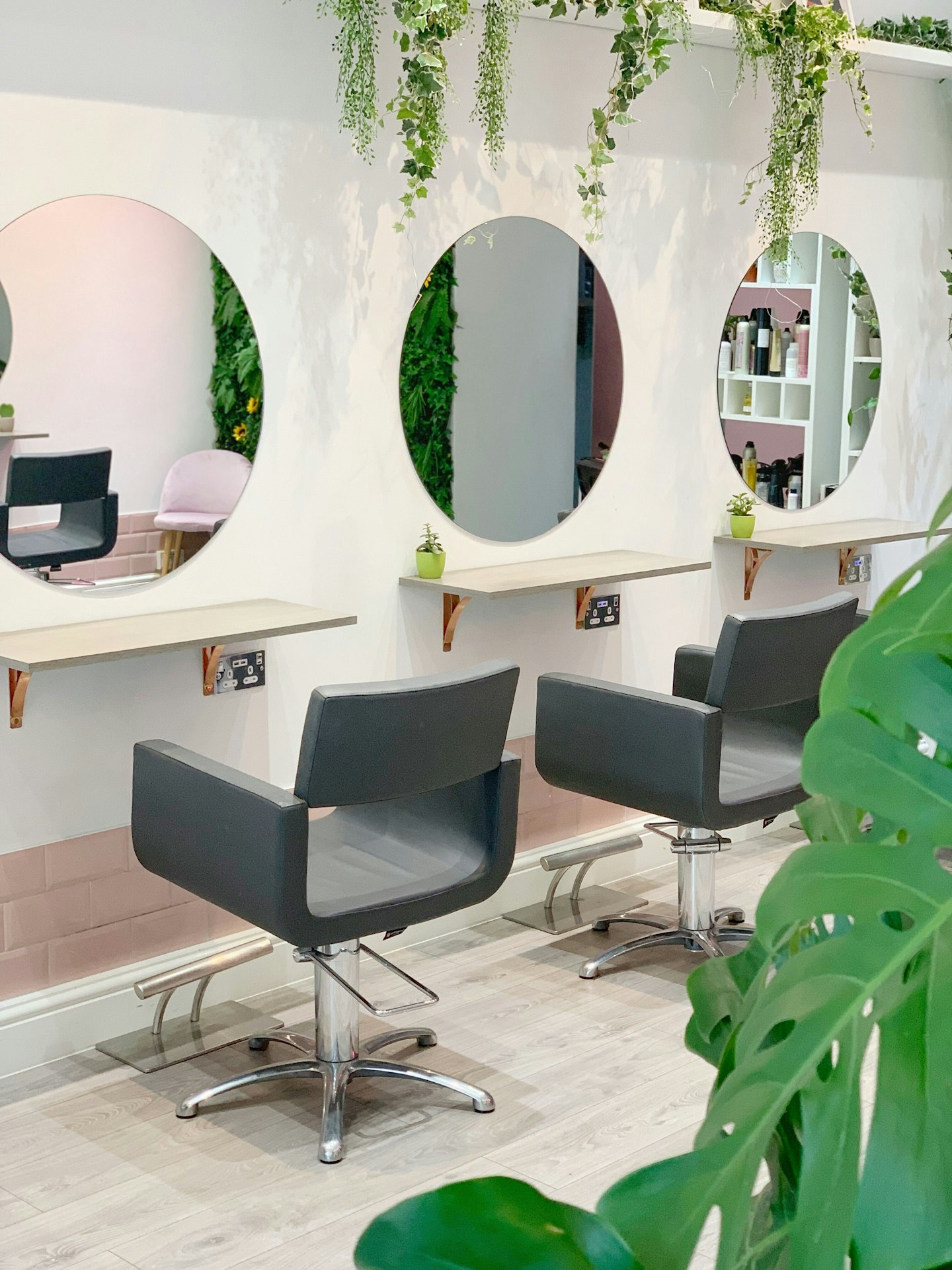 Named after founder Katie Allan's birthday, this beautiful salon in Chiswick is the perfect spot for (much-needed) pampering. Oh, and the leafy millennial aesthetics will mean you won't be able to resist taking a photo!
MAYFIVE offer a range of hair services, including cutting & styling for both men and women, blow dries, red carpet styling, conditioning treatments, balayage, baby lights, highlights and more.
The Devonshire Road spot isn't just known for its great haircare but is paired with a team of bubby hairdressers and adorable salon puppy!
We tried their signature hair cut and conditioning treatment which completely transformed our dry and damaged ends and we left with a sleek, blunt lob.
The majority of their products are not only great quality but also natural too.
Prices for a cut and finish start from £49. Click here for more info.
5) Microblading, Browhaus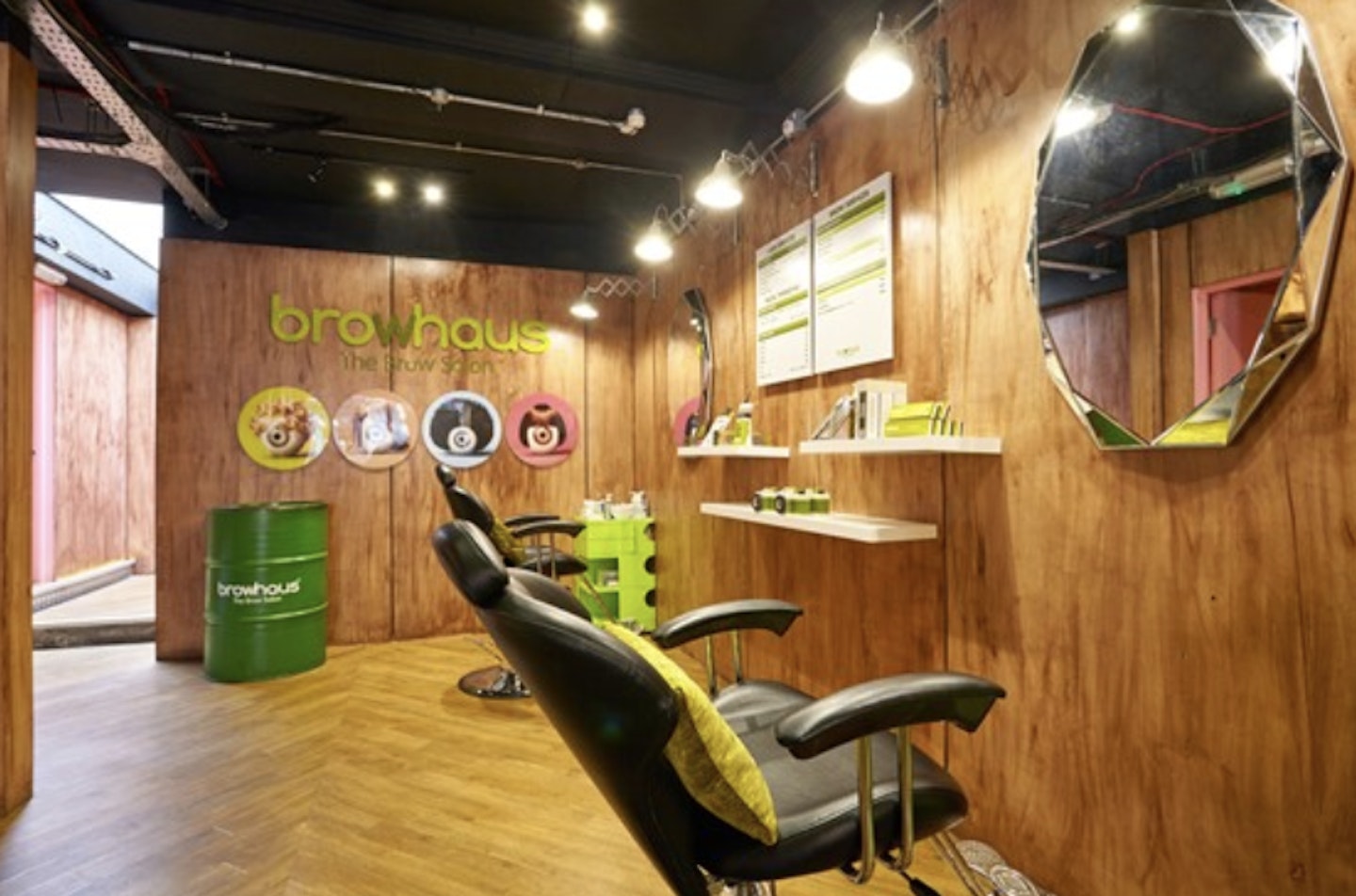 Microblading is a semi-permanent eyebrow technique which uses fine lines of tattoo pigments to give the illusion of thicker, Cara Delevigne-esque eyebrows. The natural look is achieved by using a manual pen-like tool with tiny needles and as each hair is drawn on individually, it means there is greater precision than the infamous tattooed brows. The results are natural-looking and can last up to a year and will save you lots of time in the morning.
I have always had thin eyebrows and have been painstakingly pencilling them in every morning. I wanted bigger, darker brows without them resembling an upside-down Nike tick. Farah was absolutely amazing in making sure I was happy every step of the way and spent the first part of the session sketching brow shapes she thought would suit my face shape and I explained the look I was after.
After the initial treatment, you need to go back a second time to check how your brows have healed. 'Everyone is different and everyone takes differently to microblading,' Farah tells me, 'you can't predict how your skin will react, some people's eyebrows will hold on to the colour and others will fade quite a bit.'
I was very pleased with the results and six months later, I still get compliments on my newly-bushy brows.
Prices for a Brow Resurrection: start at £600. Check outBrowhaus for more info.

Dr. Krystyna Wilczynski is a qualified cosmetic dental surgeon and facial aesthetician. Krystyna is extremely focused on delivering high-quality enhancements in facial rejuvenation and to deliver truly undetectable, natural looking results.
Dr Krystina's teeth whitening treatment is a full course of hydrogen peroxide whitening tubes from WhiteWash Laboratories that work to bleach through each layer of the tooth to the core.  You have moulds taken of your top and bottom teeth and are given a syringe of whitening gel to take home. You have to squeeze a blob of the inside the moulds and wear them for at least four hours a day.
I saw results, honestly, after the first night! The first few days of wearing the moulds were the most visually dramatic for my now-pearly whites. My close friend's noticed my teeth were whiter and even one of the trainers in the gym came up to me and said, 'Blimey, your teeth are white!' Honestly. Day. Made. You can buy top-ups of the whitening gel for £20, meaning once you've paid the initial fee, it's affordable to keep your smile in tip-top shape.
Prices start from £300 for teeth whitening. Click here for more info.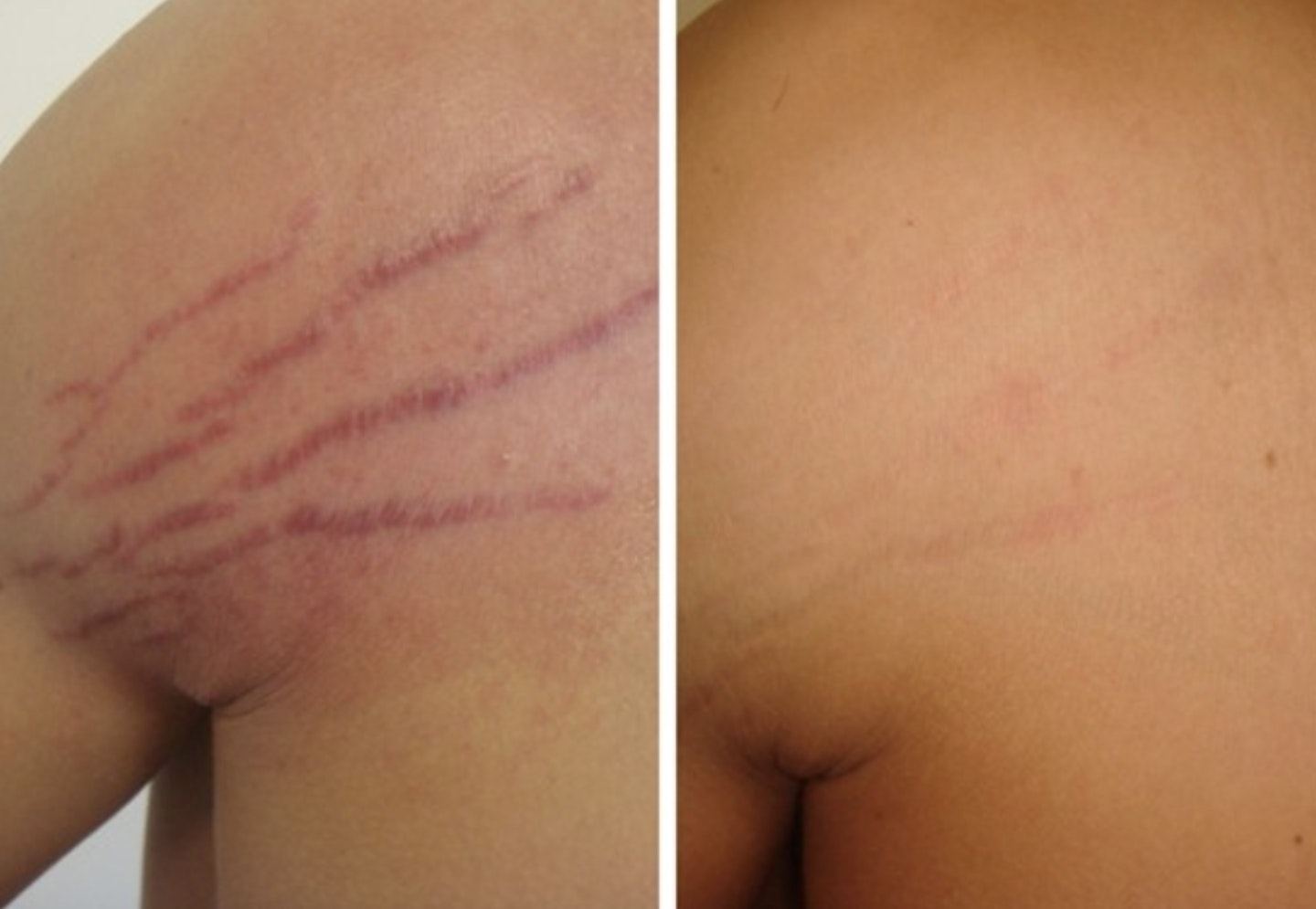 Biodermogenesi® claims to be the first solution against stretch marks with no pain, no downtime and a 95% success rate on all skin types. Biodermogenesi® is a non-invasive method for skin regeneration which enables the self-renewal of the tissues without damaging them. Biodermogenesi® also claims to limit the appearance of cellulite, burn scars, surgical scars, and works as an anti-ageing treatment.
Does it hurt?
The simple answer - nope! During the first step, the peeling probe gently scrapes the skin and this can feel slightly uncomfortable but really, it is no different to good old exfoliation in the shower! The suction is an unusual sensation but it feels the same as passing a vacuum cleaner over your skin (don't ask why we know that!). The real benefit of this treatment is that is quick and totally painless.
Patients require six to nine treatments in order to achieve maximum results. Treatment costs vary between clinics but generally, patients can expect to pay £2,200 per course of treatments and results are proven to last long term.Click here for more info