After giving birth, you will likely experience some heavy bleeding, and while adding super-absorbent pads to your maternity underwear can be useful during this time, you may find it more comfortable to wear some disposable maternity briefs instead. They are particularly beneficial during the first couple of weeks postpartum, as well as during pregnancy.
Gone are the days of wearing extra-bulky pads and "granny pants". There are many styles to try that can help you to feel more comfortable and confident during this incredible but overwhelming time (including high-waisted and low-rise options). Some even have pretty patterns and look very similar to regular underwear.
Depending on your flow, many brands offer a wide selection of absorbency ratings, just like period pants. You may need to wee more during pregnancy too, especially when the baby's head starts pressing down on your bladder when you're close to your due date, so it's worth stocking up on them before your little one is here.
The best disposable maternity briefs 2023 shortlist:
•Best for travelling: Emma Jane Assorted Color Disposable Maternity Briefs
•Best for a C-section: NUK Disposable Maternity Briefs
•Best for a budget: Tesco Large Maternity Brief 5 Pack
•Best for comfort: Always Discreet Boutique Incontinence Pants
•Best for no leaks: Frida Mom Disposable Postpartum Underwear
•Best for portability: Boots Maternity Disposable Briefs
•Best for odour prevention: Tena Pants Super - Large
If you're unsure about what type to go for, we've compiled a list of some of the very best disposable maternity underwear; check them out below.
The best disposable maternity briefs
Best for travelling
Description
A brilliant baby bag essential, this pack from Emma Jane comes with 7 pairs of pants, each in
Pros
Hygienically wrapped
Pastel colours
Cons
Some users report that they're quite big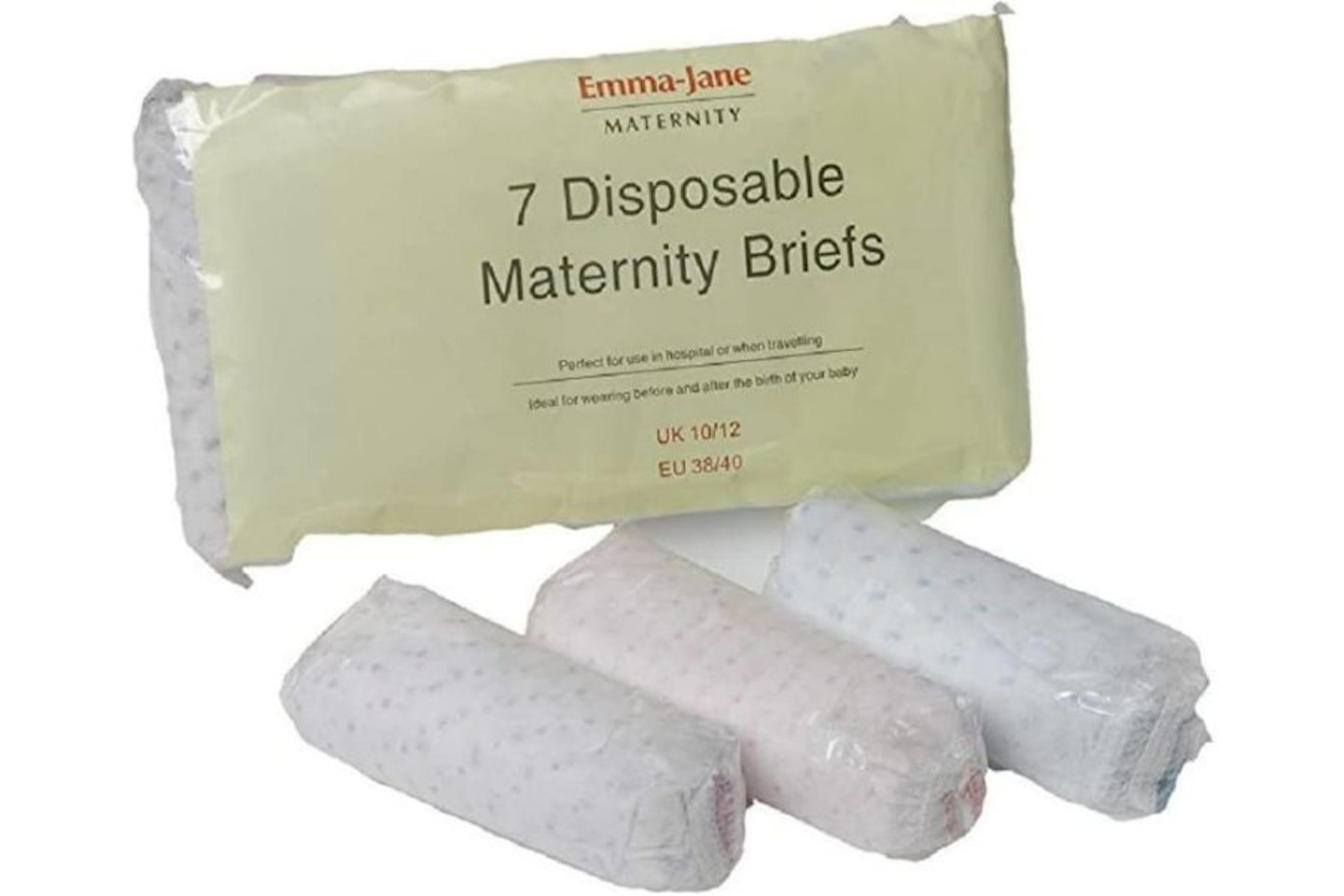 Best for a C-section
Description
If you've got a C-section delivery booked in, it's worth investing in a pack of NUK Disposable
Pros
Washable material
Doesn't compress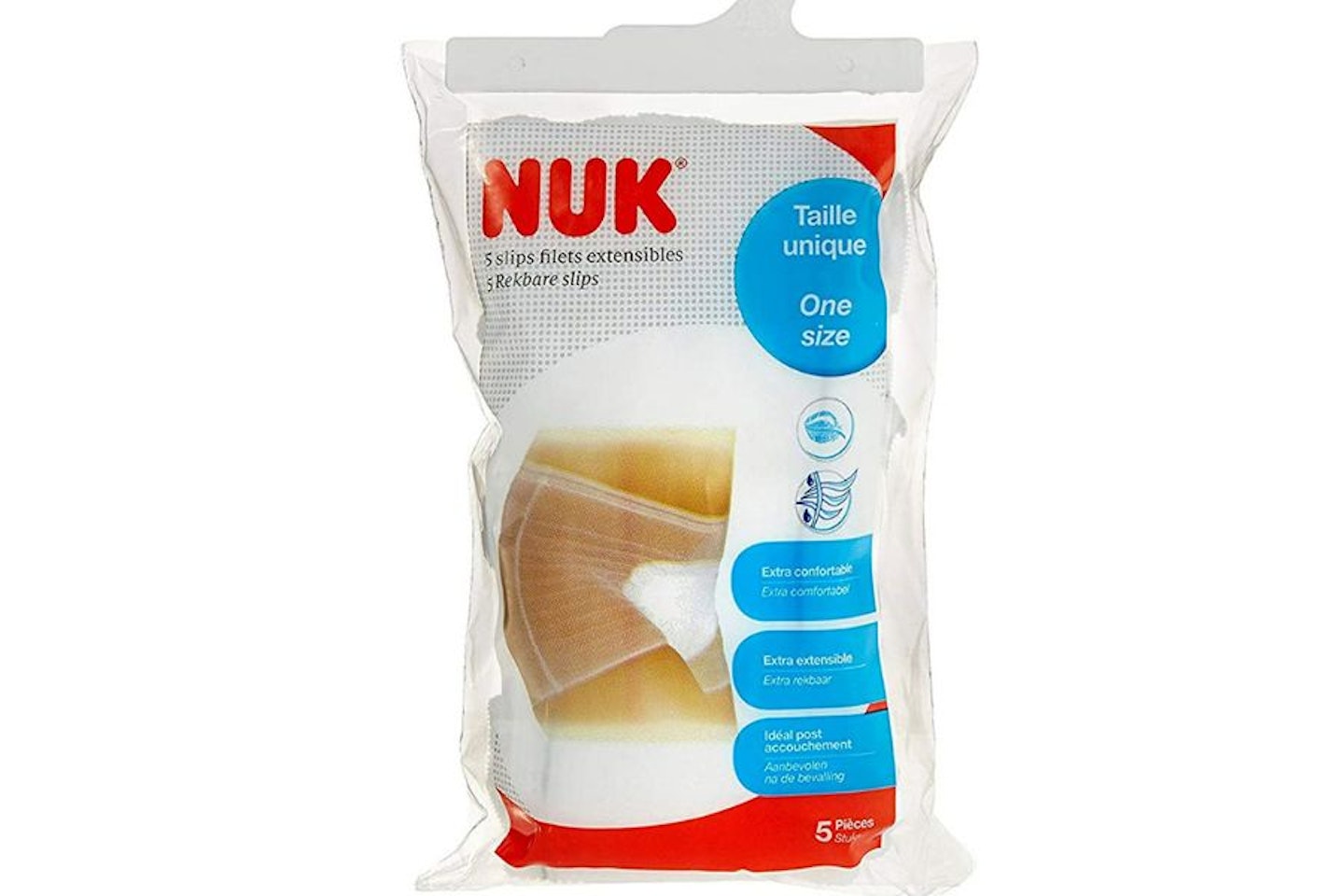 Best for a budget
Description
We like this five-pack because they're both affordable and easy to use. Plus, they're from Tesco,
Pros
Individually wrapped

Recyclable cardboard packaging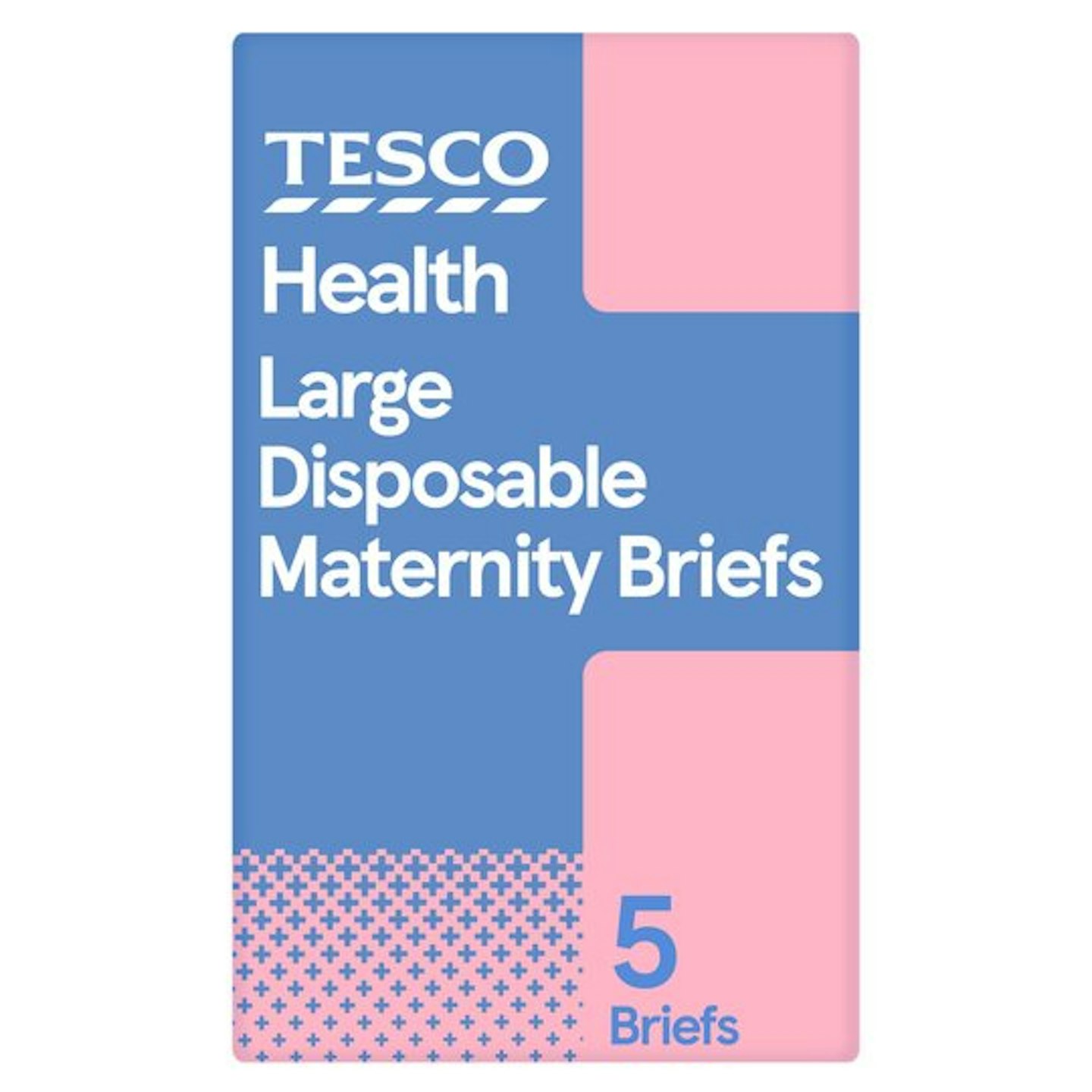 Best for comfort
Description
A more discreet option like these from Always is perfect for those days that you're heading out or
Pros
Double-leak guard
Odour locking
Cons
Runs small so may need to size up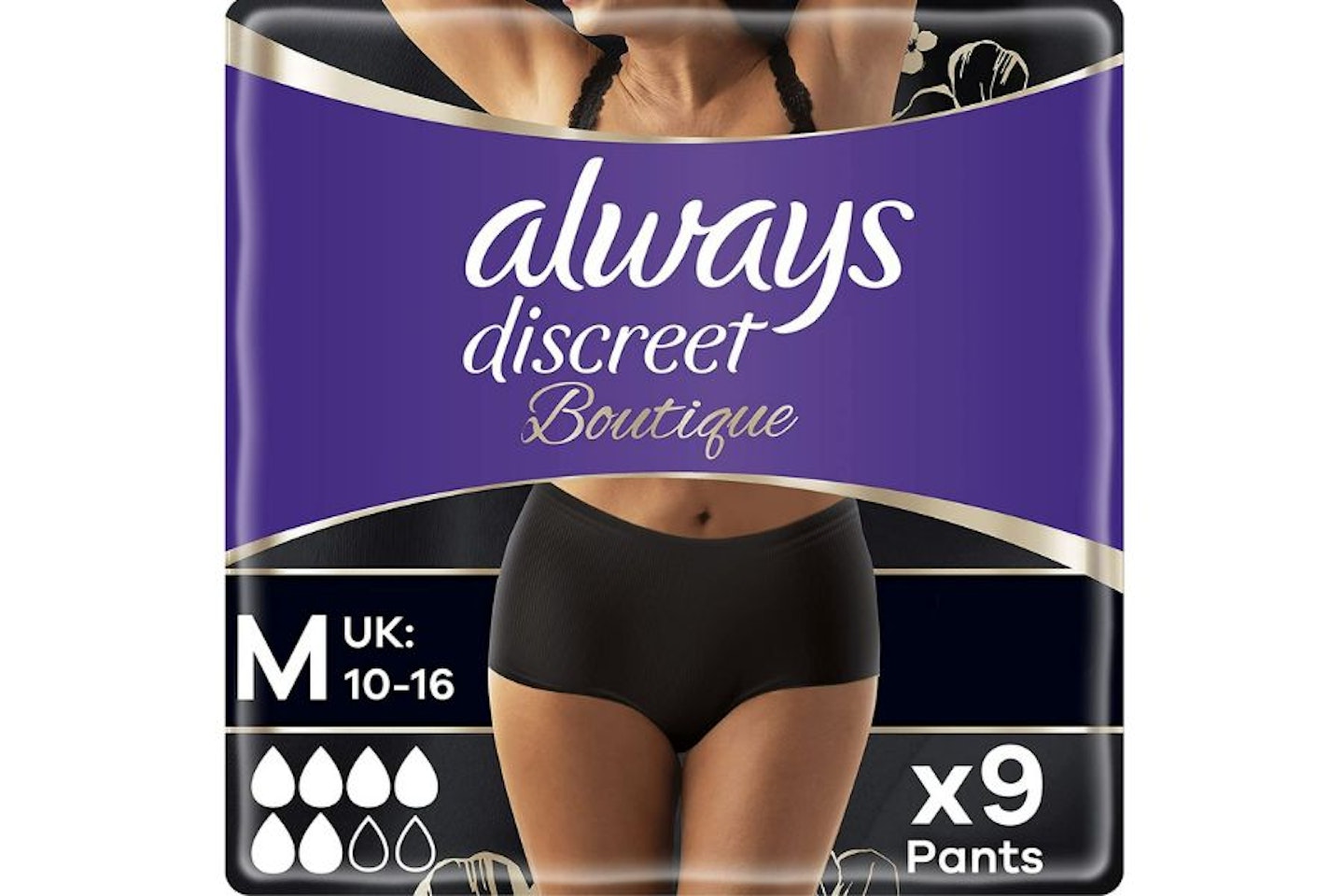 Best for no leaks
Description
Made from a combination of spandex and microfibre, this mesh-free disposable maternity underwear
Pros
Highly supportive
Extremely flexible
Cons
Some say that the material could be softer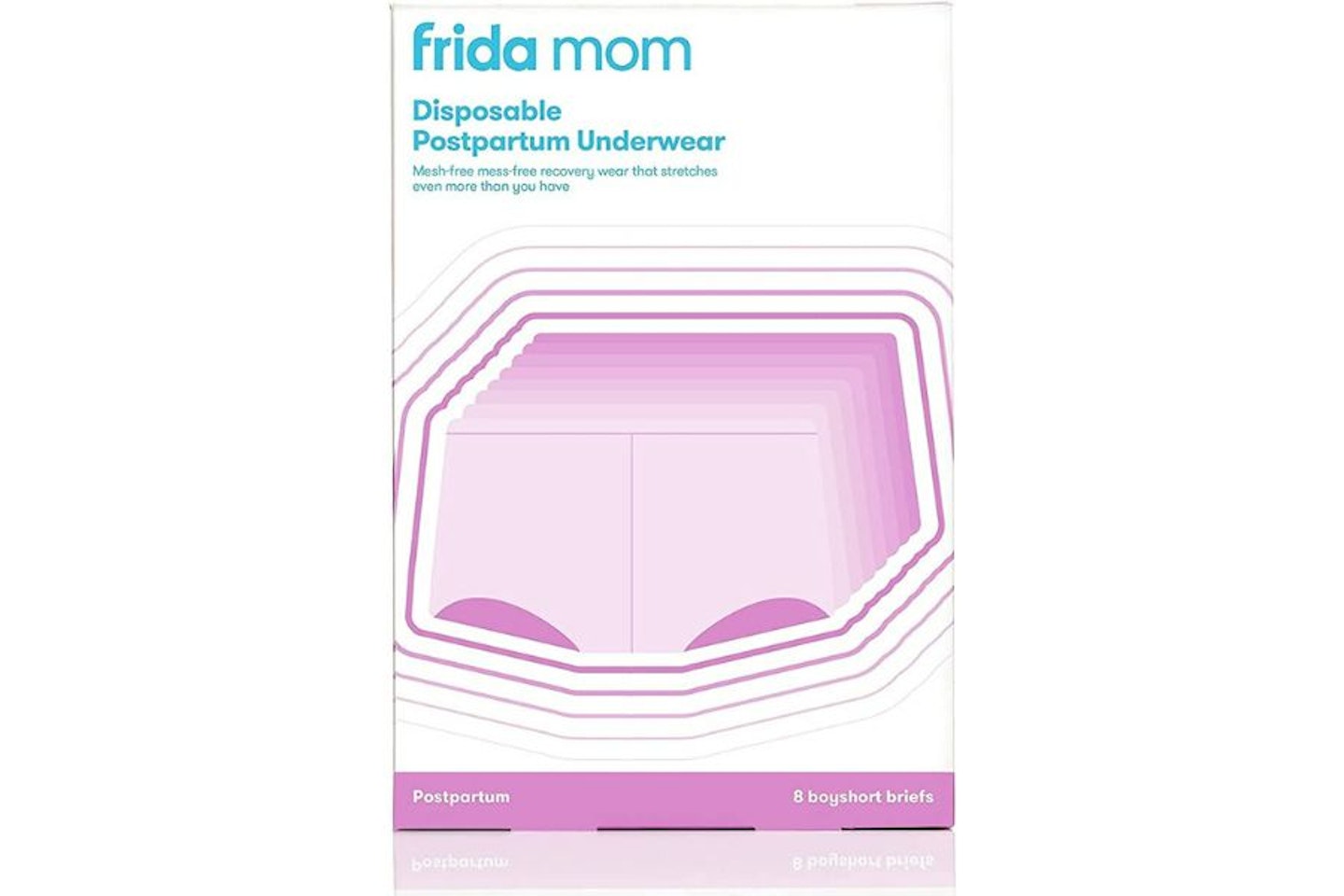 Best for portability
Description
Suitable for maternity and postnatal usage, these briefs have plenty of room to catch and prevent
Pros
Spacious design
Packaging is compact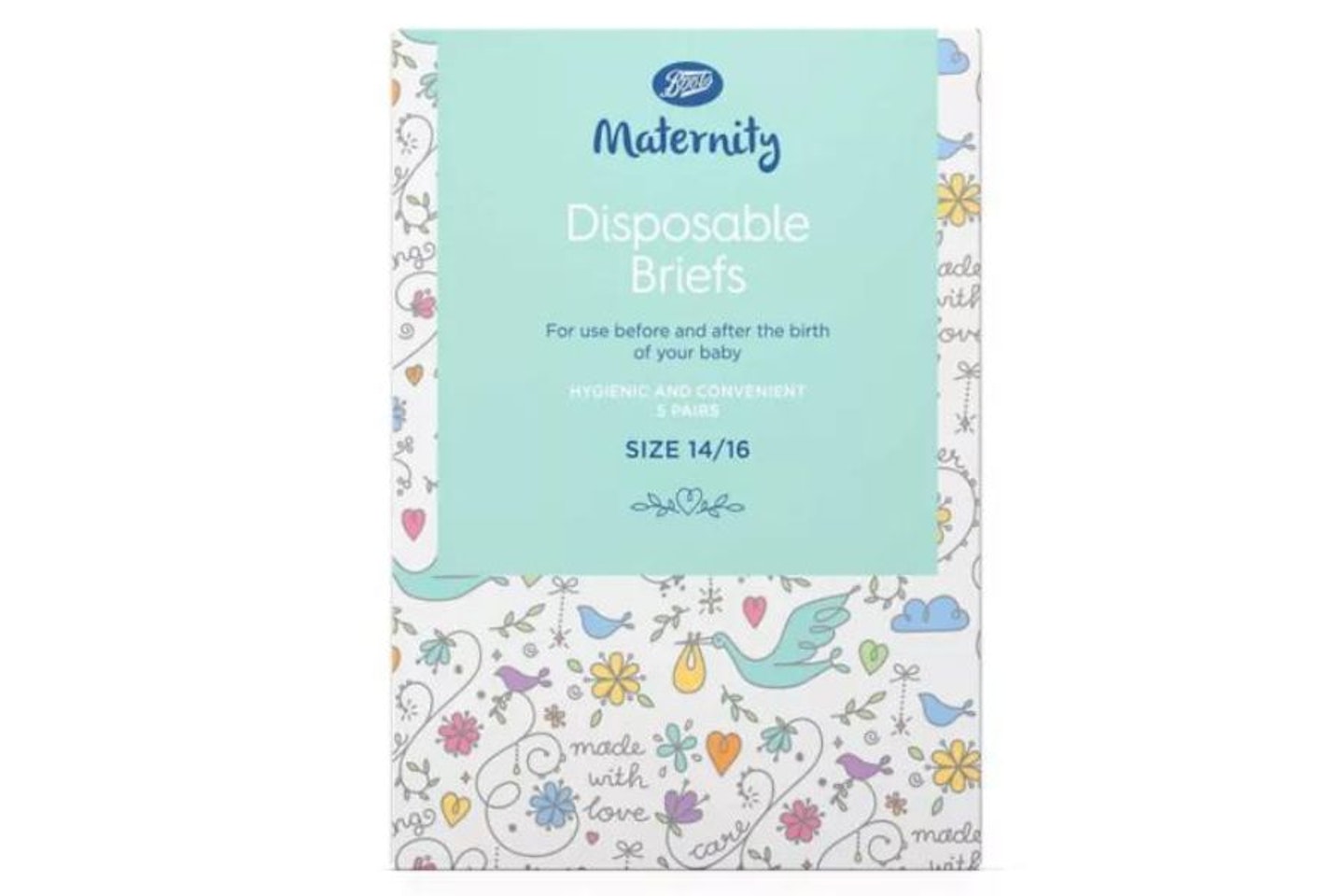 Best for odour prevention
Description
Tena have given these disposable pants a special dual absorption zone which can hold a large
Pros
Odour neutraliser
Material is breathable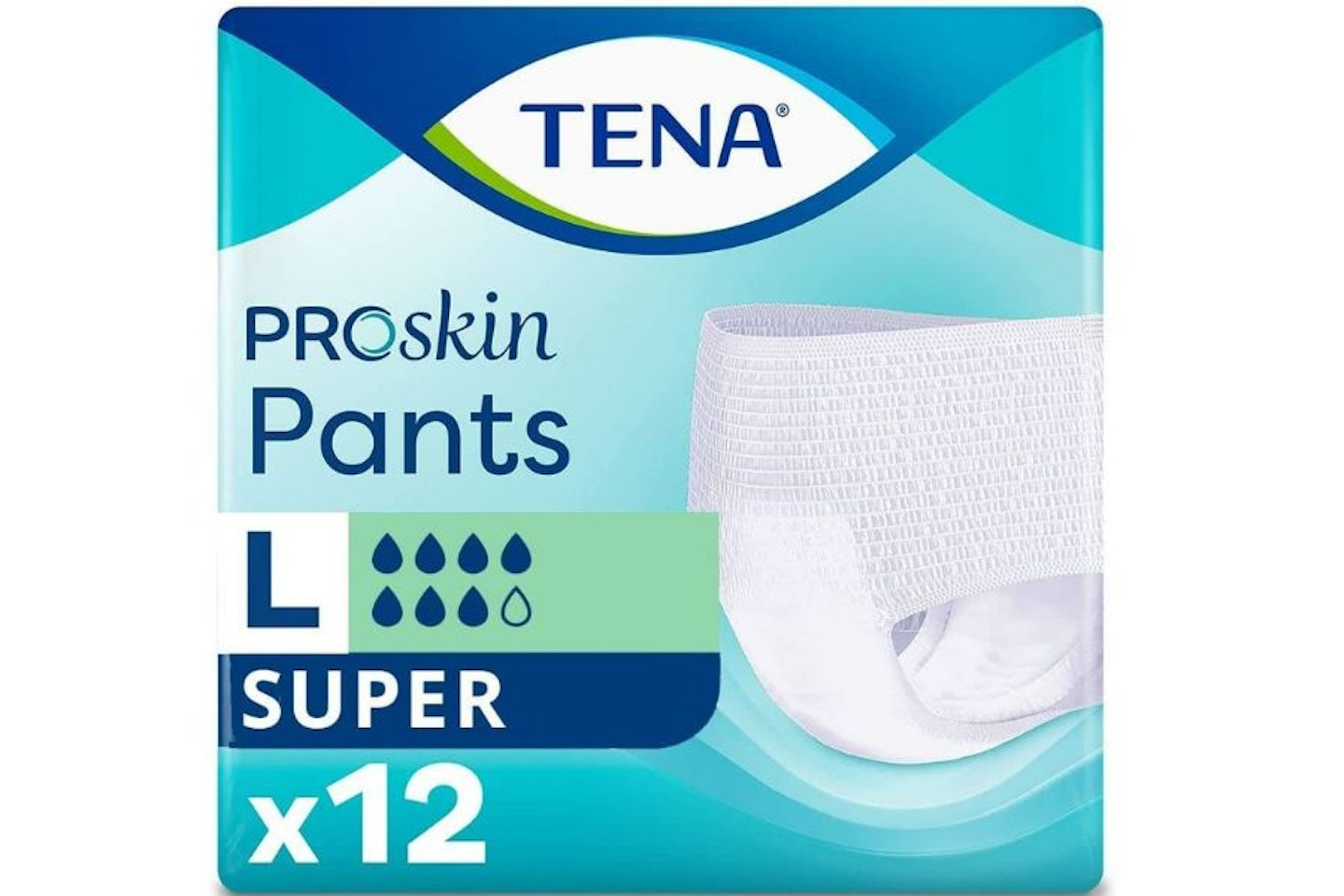 What to look for when purchasing disposable maternity briefs
Fit
Comfort is key, particularly during the first few months after welcoming your baby, so you'll want to select a fit that feels right for your body. Some options are like briefs whilst others are shorts. Depending on what type of labour you had, you may prefer to choose a low rise or high-waisted option.
Absorbency
Your flow may vary, but finding an absorbency to suit your needs is important. Don't forget to double-check the packaging; some disposable pants are made from mesh (so you'll need to add your own absorbent maternity pads), while others are made from absorbent materials.
Size
We recommend buying the same size as you would wear for your regular underwear, although most disposable maternity briefs are elasticated and super-stretchy, with plenty of give.
Why do you need disposable briefs after giving birth?
You don't have to wear disposable briefs after labour, but it's worth having some in your bag just in case, as it can be time-consuming to scrub away stains in underwear. They are particularly useful if you are spending a few days and nights in the hospital and won't have access to a washing machine.
How to dispose of maternity briefs
Whatever you do, do not try to flush your maternity briefs down the toilet as they could get stuck and cause a blockage. Instead, wrap them in a sanitary bag and put them into your regular household waste or a sanitary bin if you're in a public toilet.
Arabella Horspool is a Commercial Content Writer for Mother&Baby at Bauer Media. She's a bookworm who enjoys cooking and spending time with her many pets.