When you lose someone you love, all you want is to feel as close to them as possible while cherishing their memory. Whether you've recently suffered the loss of your baby, or maybe a close relative, many people find comfort in wearing their loved ones ashes in a piece of jewellery, or getting a miscarriage tattoo.
These unique and thoughtful pieces of jewellery are a great way of keeping your loved one close to you at all times, and they can be made in the form of rings, necklaces, bracelets and more. They can help bring you a lot of comfort after experiencing a stillbirth or miscarriage.
There are many jewellery manufacturers in the UK who specialise in making these very personal, handmade accessories. All you need to provide is a small sample of the ashes to be used in the jewellery. The ashes can then be customised and turned into something truly personal to you, with the option to choose different colours, designs and sizes.
Alternatively, if you prefer not to send the ashes away, you could opt for a 'self-fill' item, where you can fill the jewellery with a small amount of ashes yourself.
There are a number of online jewellers in the UK who specialise in jewellery to hold ashes. Here are a few beautiful pieces of jewellery to help you find the perfect peice for you.
Ashes jewellery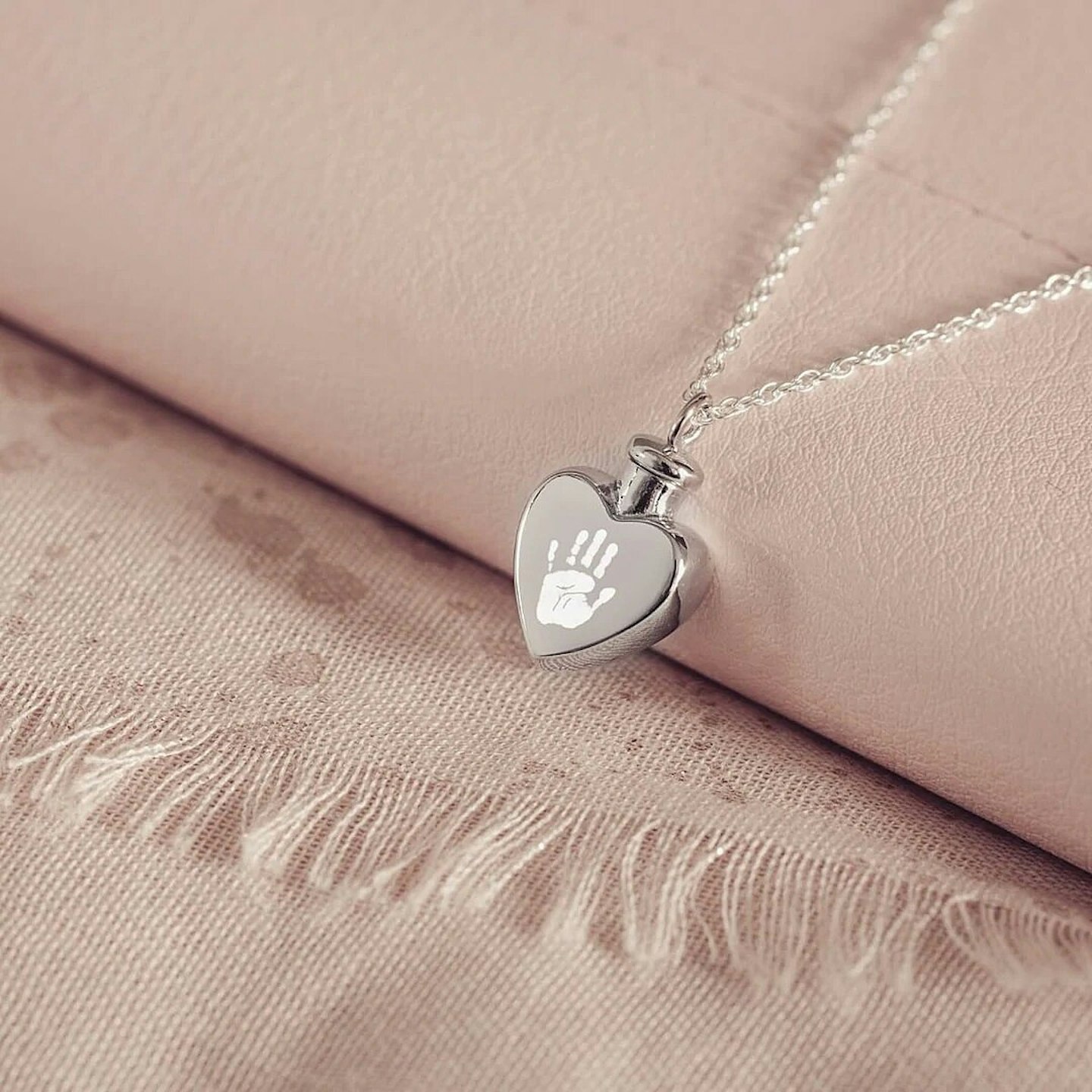 1 of 9
Handprint / Footprint ashes locket
If you're not keen on sending the ashes away, this adorable locket might be a good option. You can have it personalised with your baby's little hand or footprint to make it personal to you, and when you've got the locket, you can pop some of the ashes in yourself when you feel ready.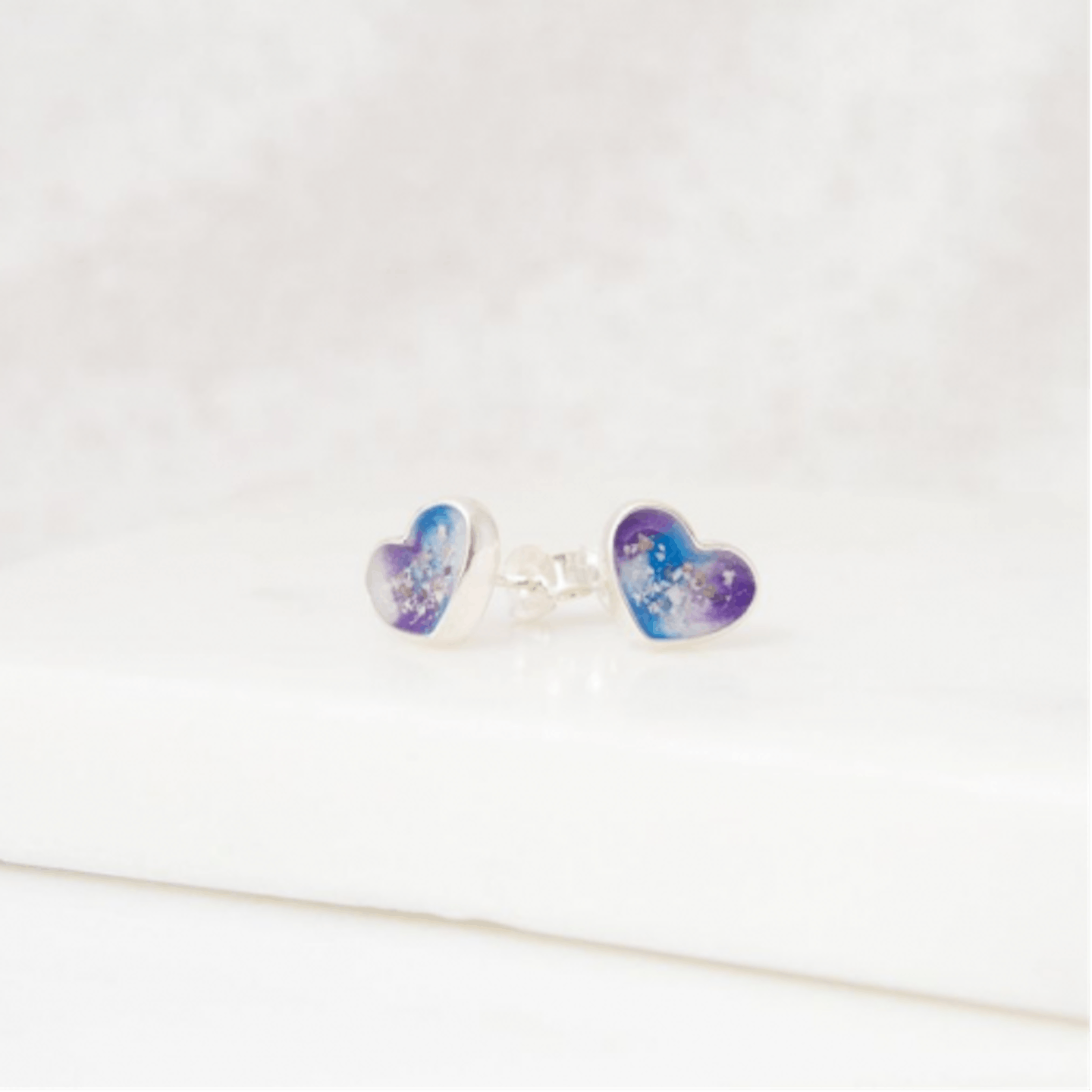 2 of 9
Heart stud earrings
These dainty heart shaped earrings measure 10mm x 8mm, and your loved ones ashes can be nestled inside the heart. They are made from sterling silver and you have the option to choose the colour the earrings come in.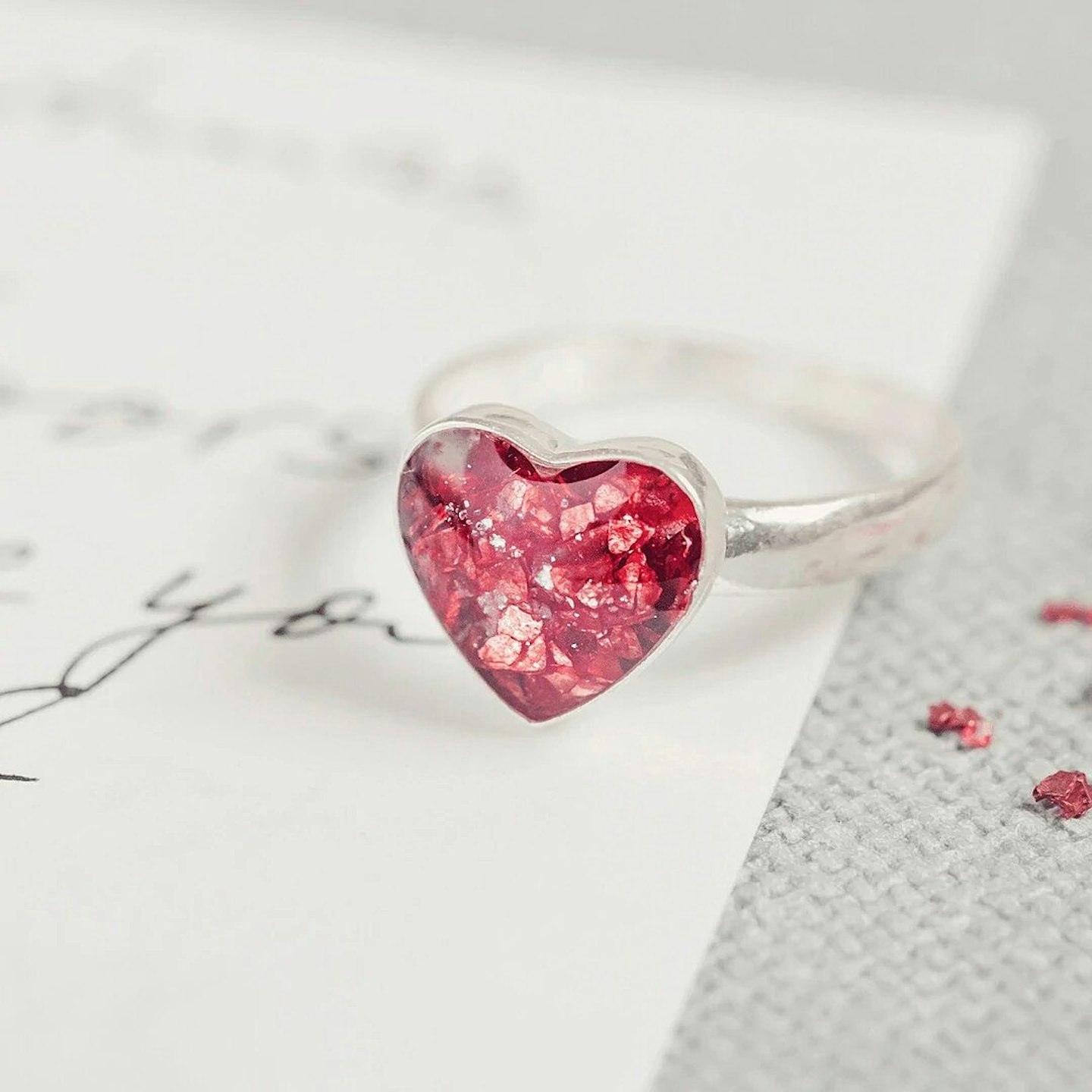 3 of 9
Heart ring
This adorable ring allows you to cherish your loved one in your heart forever. Simply send a sample of the ashes off to be turned into this ring and pick the colour you want your ring to be.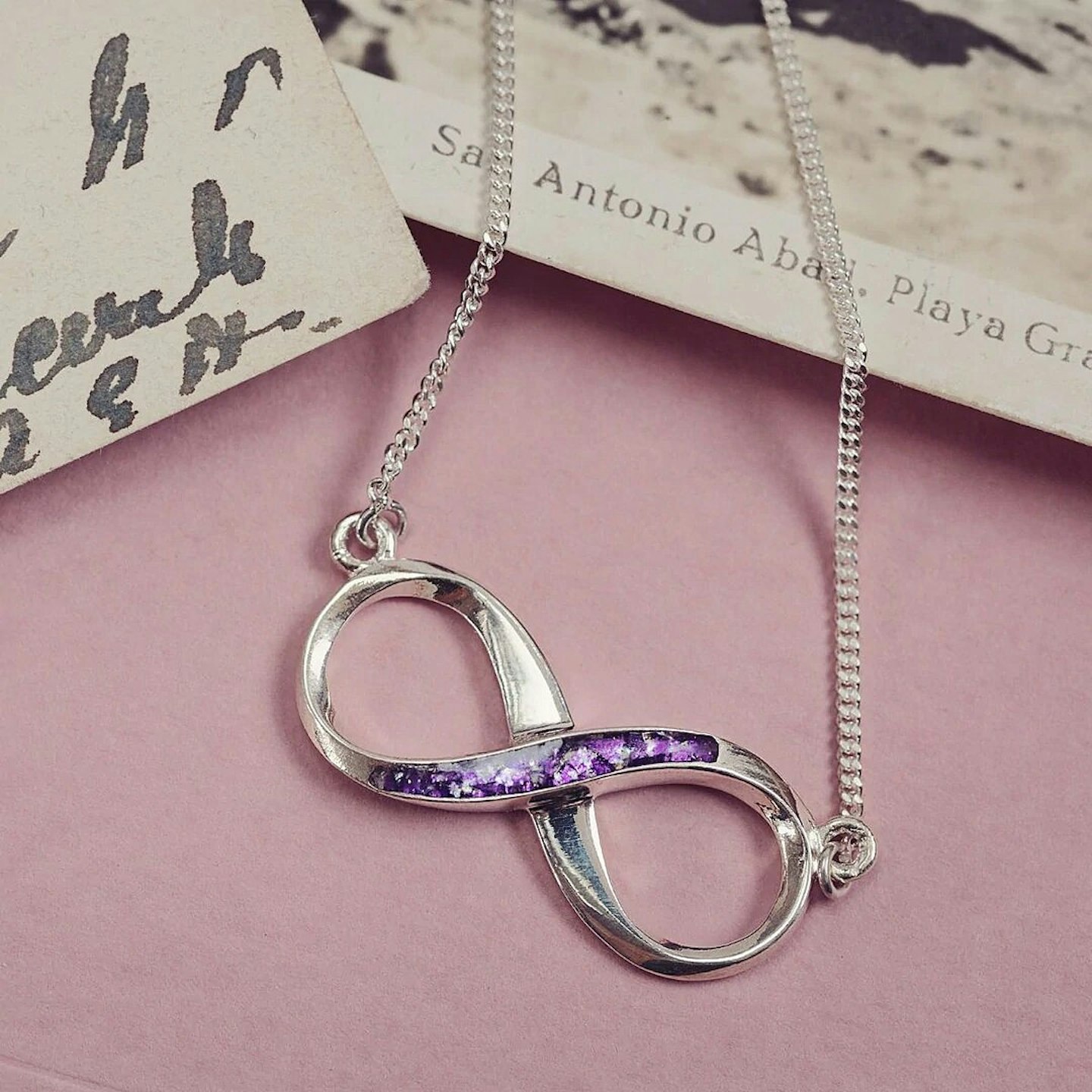 4 of 9
Memorial infinity ashes necklace
Their memory will live on forever with this sweet infinity necklace. Complete with a 18" silver chain and available in an array of colours, it comes in a little gift box for safe storage.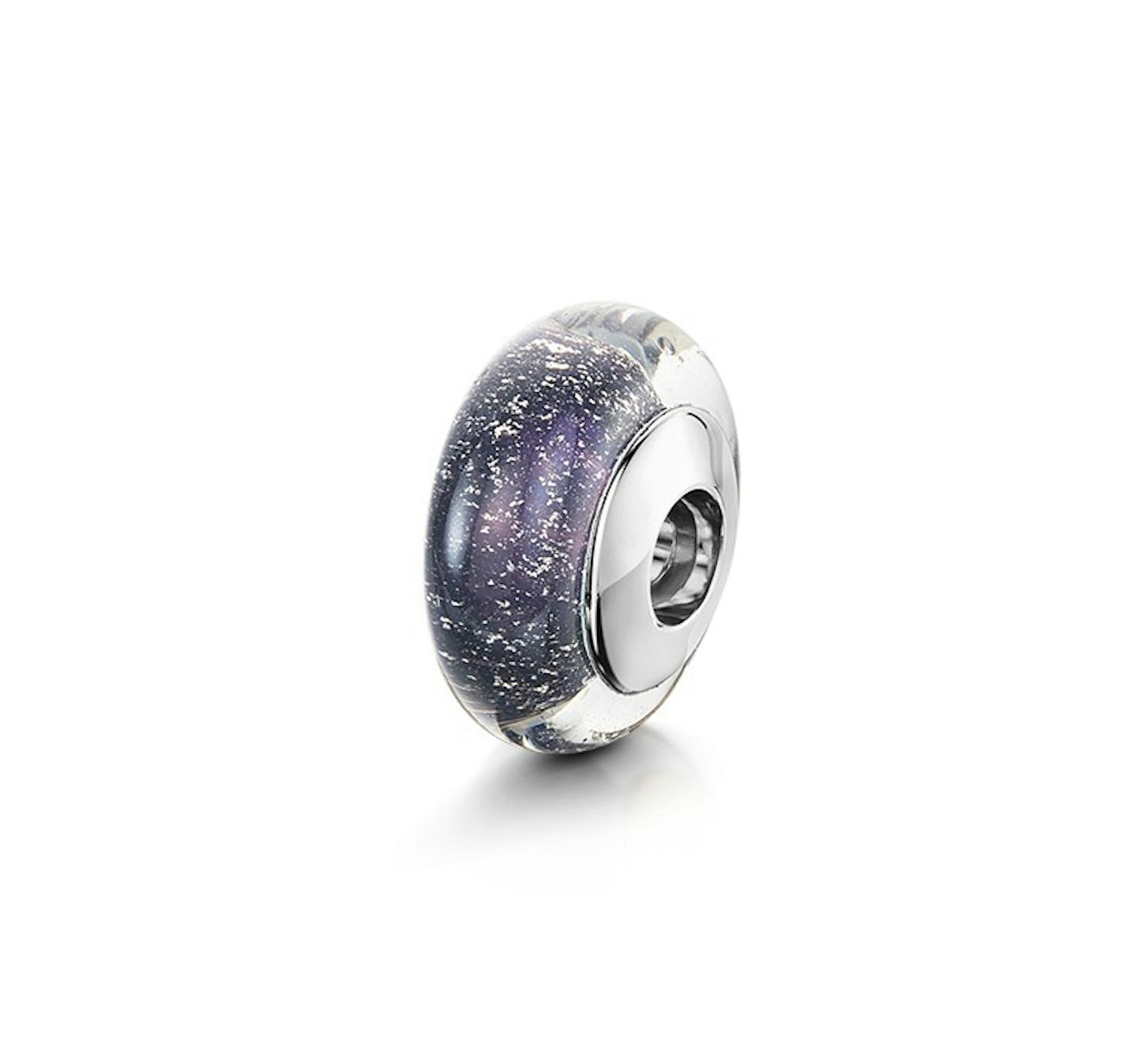 5 of 9
Bracelet charm
Add this little charm to your favourite bracelet for a subtle yet touching addition to your jewellery collection. With six different colours to choose from, the ashes are safely encased into this glass charm to symbolise the bond between you and your loved one.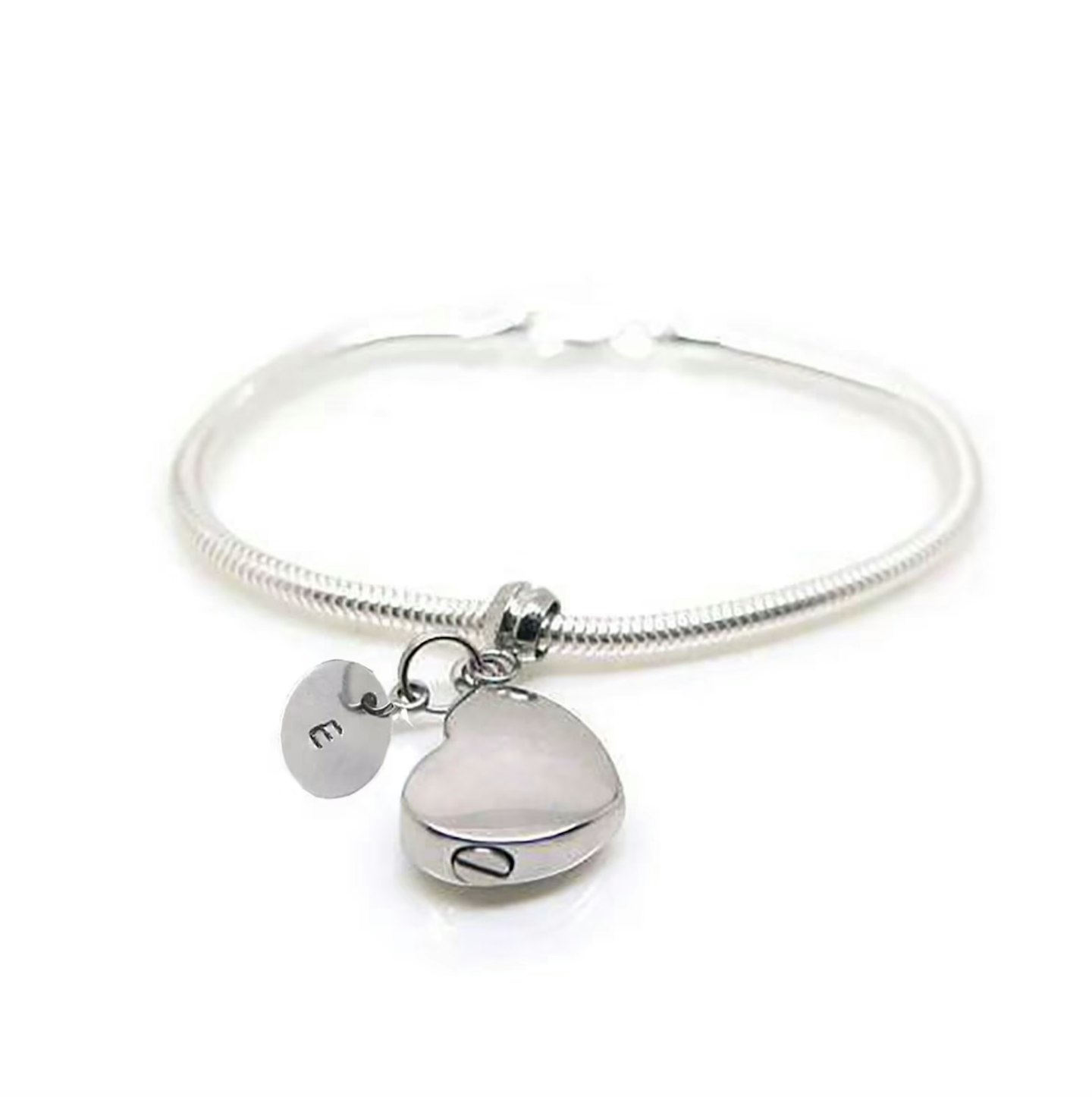 6 of 9
Cremation bracelet
This bracelet allows you to put the ashes in yourself, meaning it could also make a very touching and thoughtful gift for a loved one who has recently lost a baby or relative. It's handmade and you can choose for it to be personalised with a single initial to represent the first initial of the person they've lost.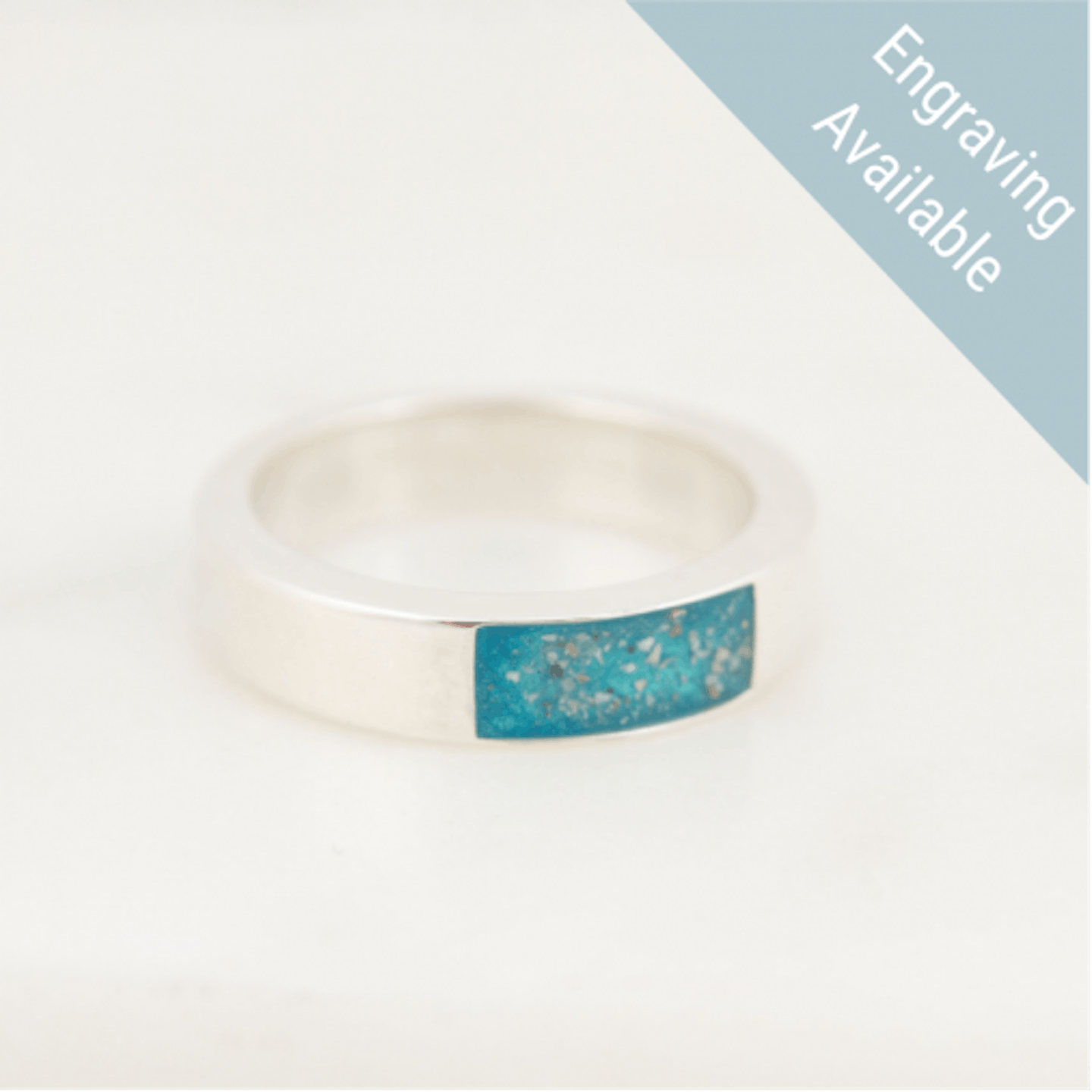 7 of 9
Channel ring
If you're looking for an item of jewellery that's a little more masculine in style, this thicker, basic ring containing a sample of ashes is an ideal option. You can choose from a range of metals as well as different colours. The ring can also be engraved to add a more personal touch.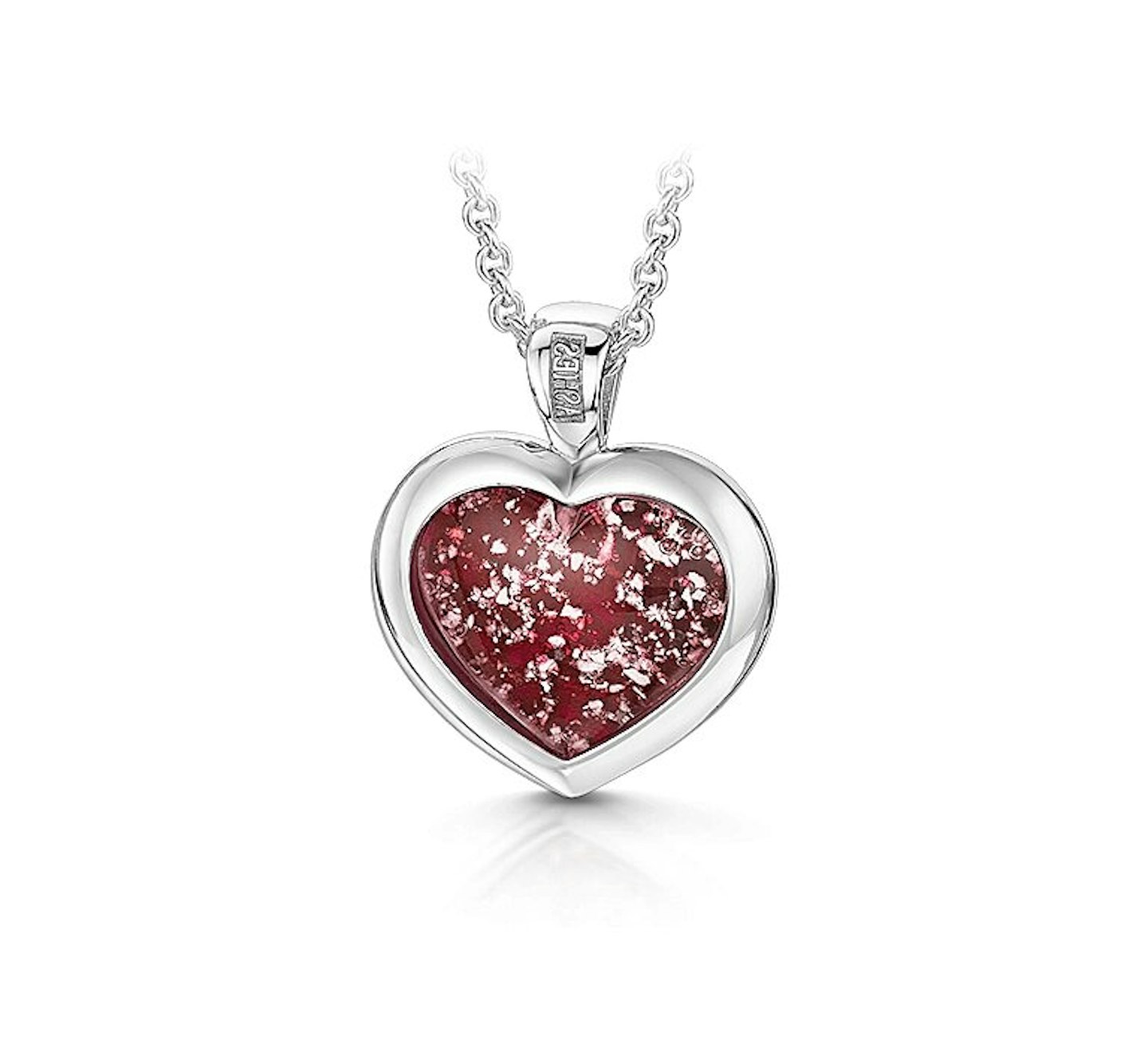 8 of 9
Heart pendant
This classic heart pendent comes in a choice of metals and colours and provide a beautiful place to cherish their ashes. You can also choose to have your own personal message engraved on the back of the necklace too, to carry their spirit with you wherever you go.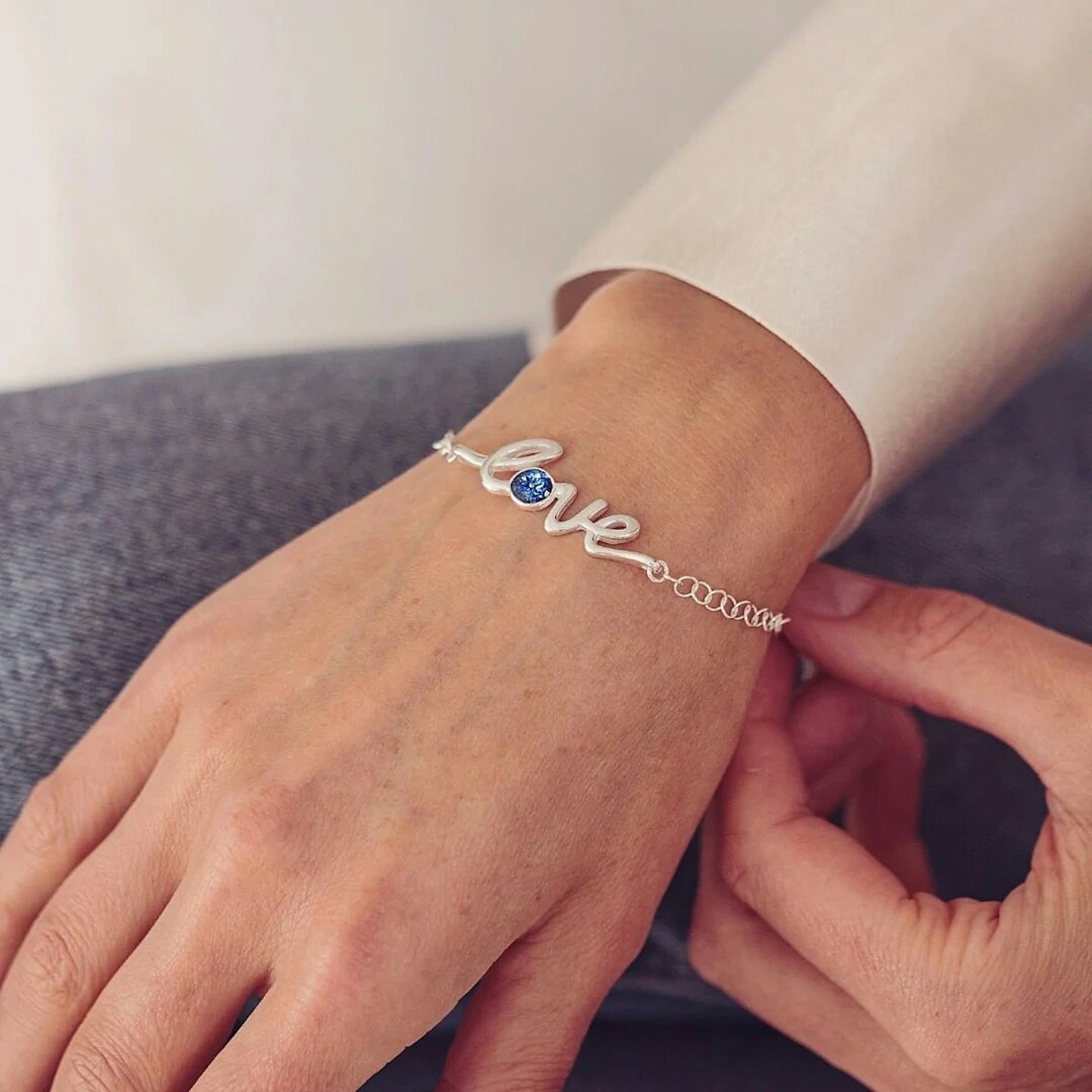 9 of 9
Love bracelet
This handcrafted sterling silver bracelet is designed around the 'O' of 'Love', which contains your loved ones ashes. Again, you can choose from a variety of colours and the bracelet is fully adjustable from 17 to 23cm.