Breastfeeding is rarely a straightforward experience but for a lot of us, it's a really special journey and bonding time that we want to remember. One way to do this is by buying a piece of breast milk jewellery which put simply, is jewellery made using your breast milk.
Why do people want breast milk jewellery?
"Breastfeeding journeys are different for every single mother, some long, some short, some incredibly challenging and some a breeze but it is all totally unique to each mother. It is such a special time for a mother no matter how long and many mothers like to have something truly unique to remind them of this special journey between mother and baby," explains entrepreneur Erin Parnell who crafts people's cherished items into stunning pieces of jewellery for them to cherish forever.
How is jewellery made from breast milk?
There are various methods for making jewellery out of breastmilk, and it isn't easy. "Most commonly it is encased inside resin which is incredibly durable and will last a very long time," says Erin. "I personally use eco-friendly resin, which is jewellery grade so quite expensive but very high quality. The resin is set in moulds that form the desired shape, then polished and set into the jewellery item."
How to preserve breastmilk jewellery
We'd recommend using a specialised company to preserve your breast milk.
"There are quite a few different ways to preserve breastmilk from using citric acid to extract the milk protein, to drying the milk in other ways, however, the milk is almost always in a powder form. I treat the milk for up to a week before using it in jewellery removing all bacteria to ensure it doesn't discolour over time," says Erin.
How long does breast milk jewellery last?
Breastmilk jewellery lasts forever if taken care of. "I always advise treating it like fine jewellery, removing it for bathing and handwashing. I've had my own personal pieces for almost 4 years now and they are the same as the day they were made," Erin says. "I can't wait until my daughter is older so I can share them with her, they really are so special."
What breast milk jewellery can I buy?
The type of jewellery you might usually wear such as earrings, a necklace, ring and bracelet can all be made into breast milk jewellery.
Take a look below for some options available to buy...
Just so you know, whilst we may receive a commission or other compensation from the links on this page, we never allow this to influence product selections.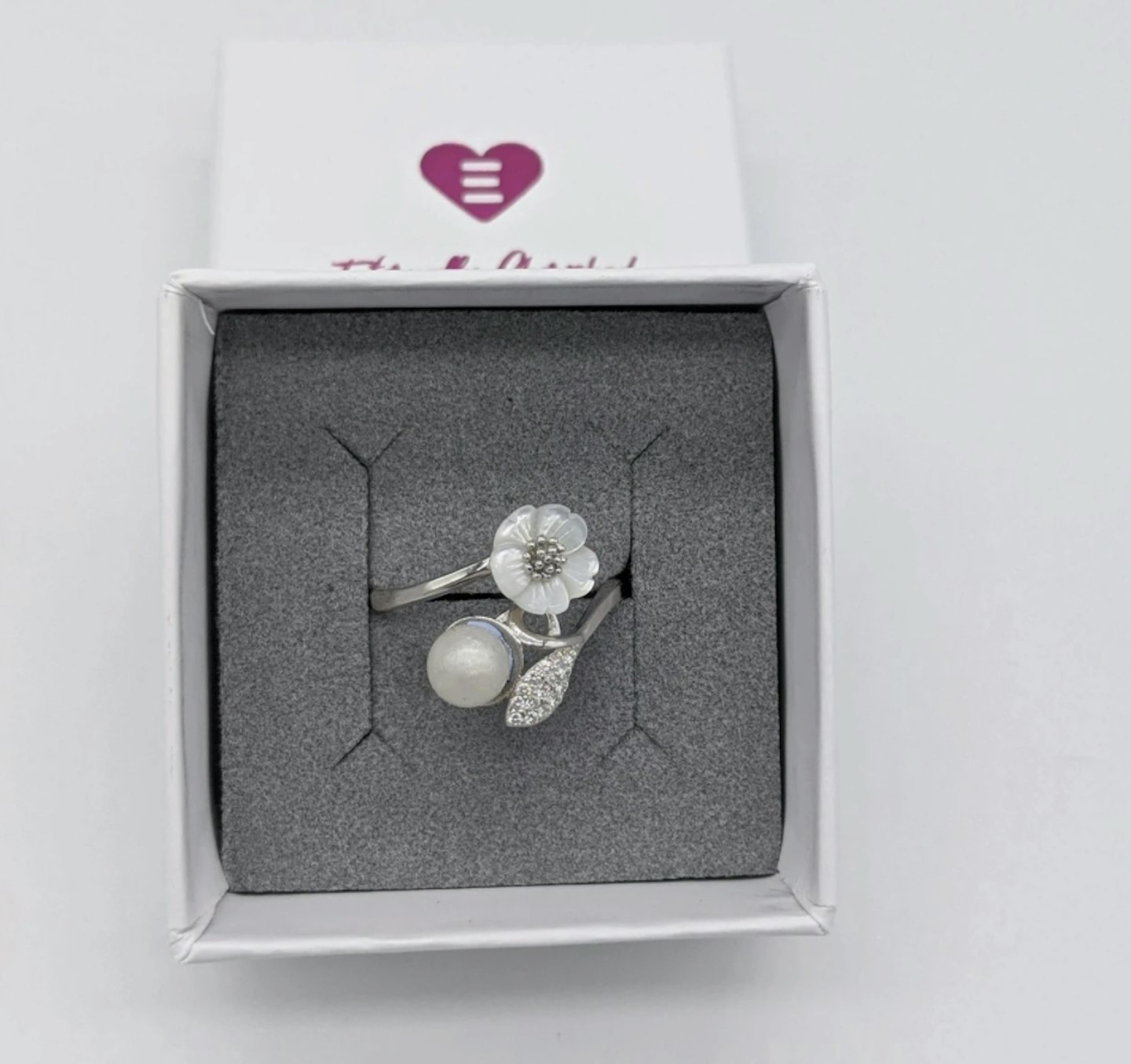 1 of 7
Flower Ring Sterling Silver
Made by hand, how pretty is this flower bead with Sterling Silver plated bead core?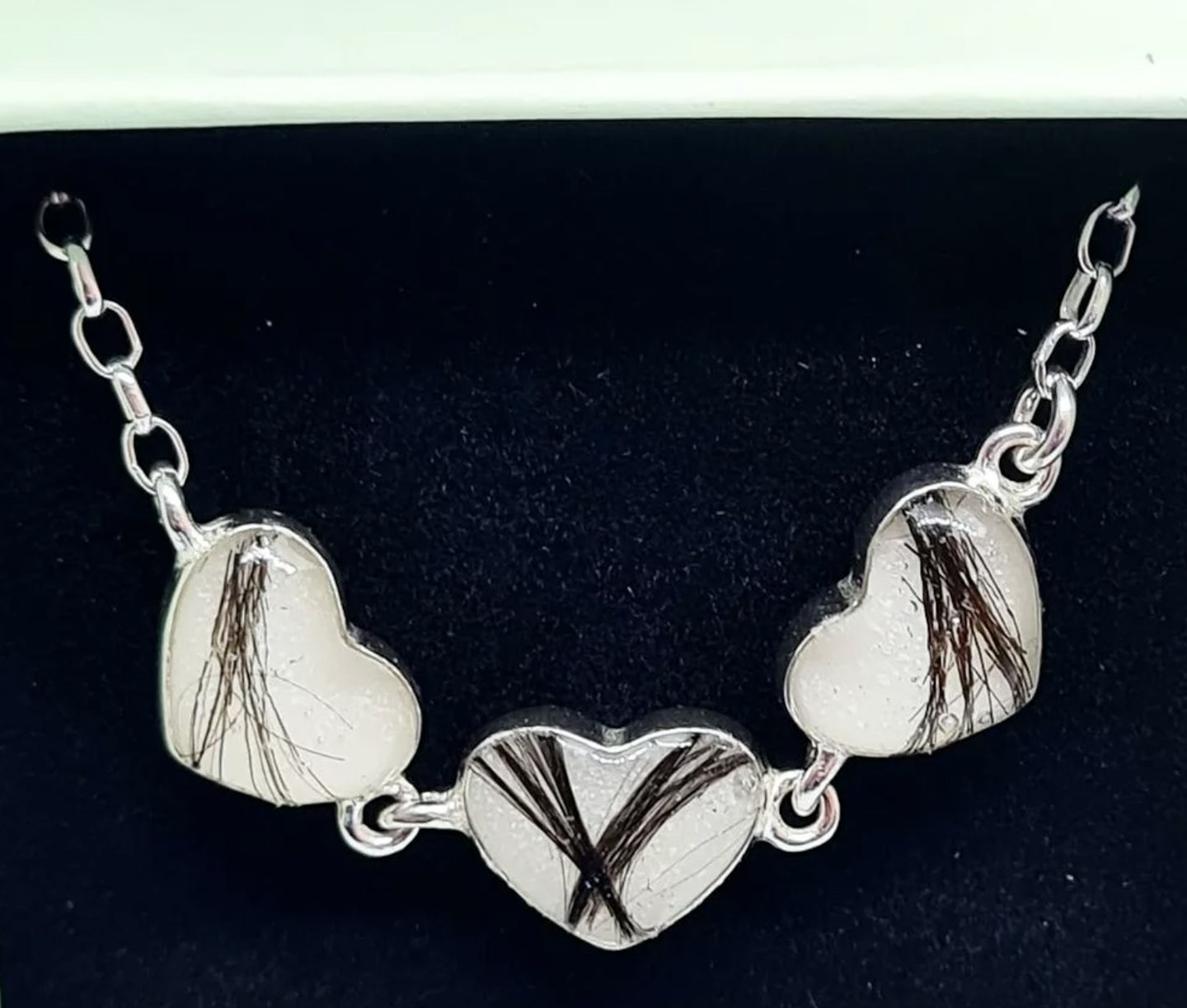 2 of 7
Breastmilk bracelet with hearts
This full sterling silver bracelet has a clasp end, with three heart pendants that can each hold a small amount of your breastmilk supply.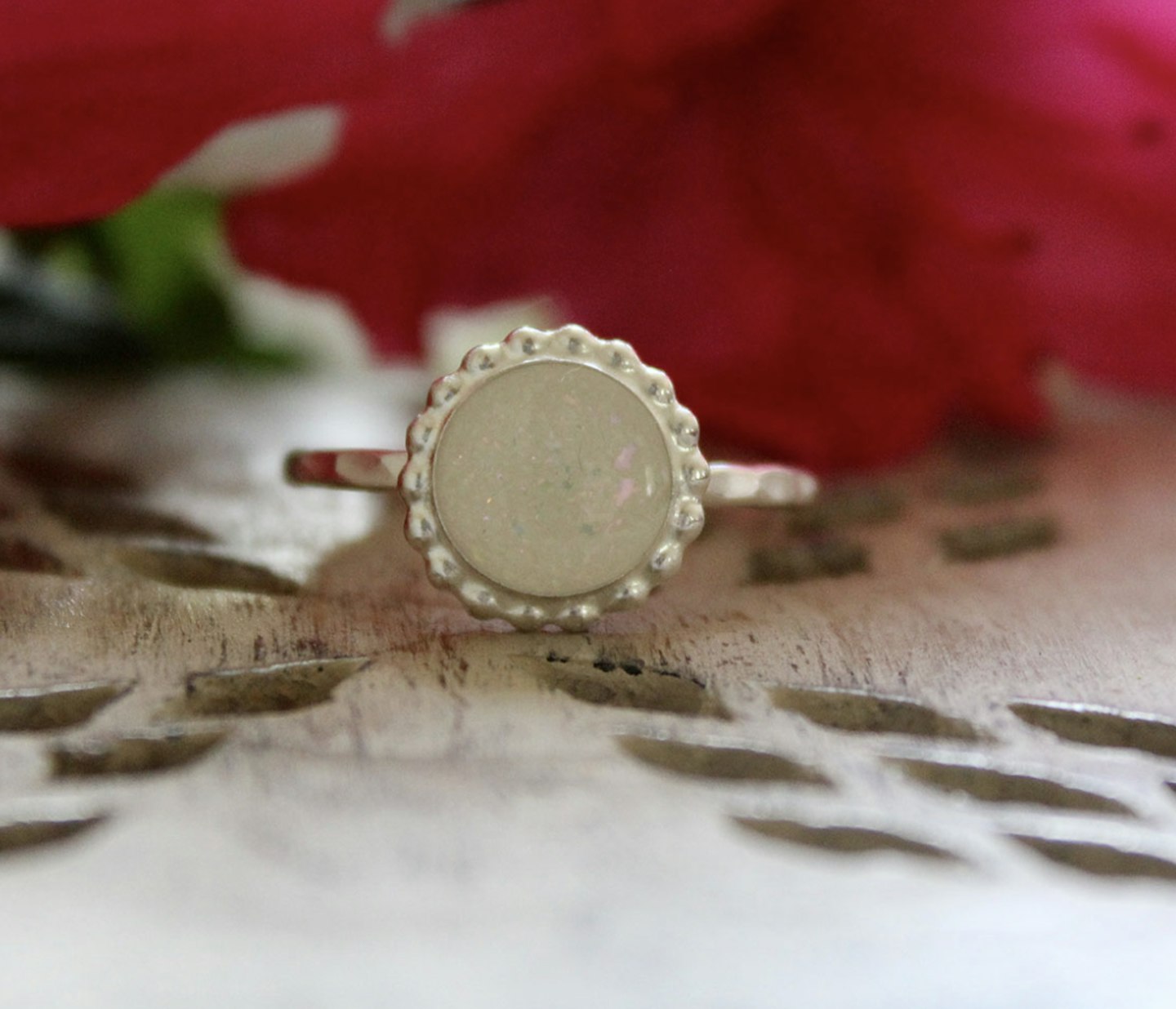 3 of 7
Buttercup Ring
This simple and stylish ring is available in all silver, all gold and silver band with gold cup.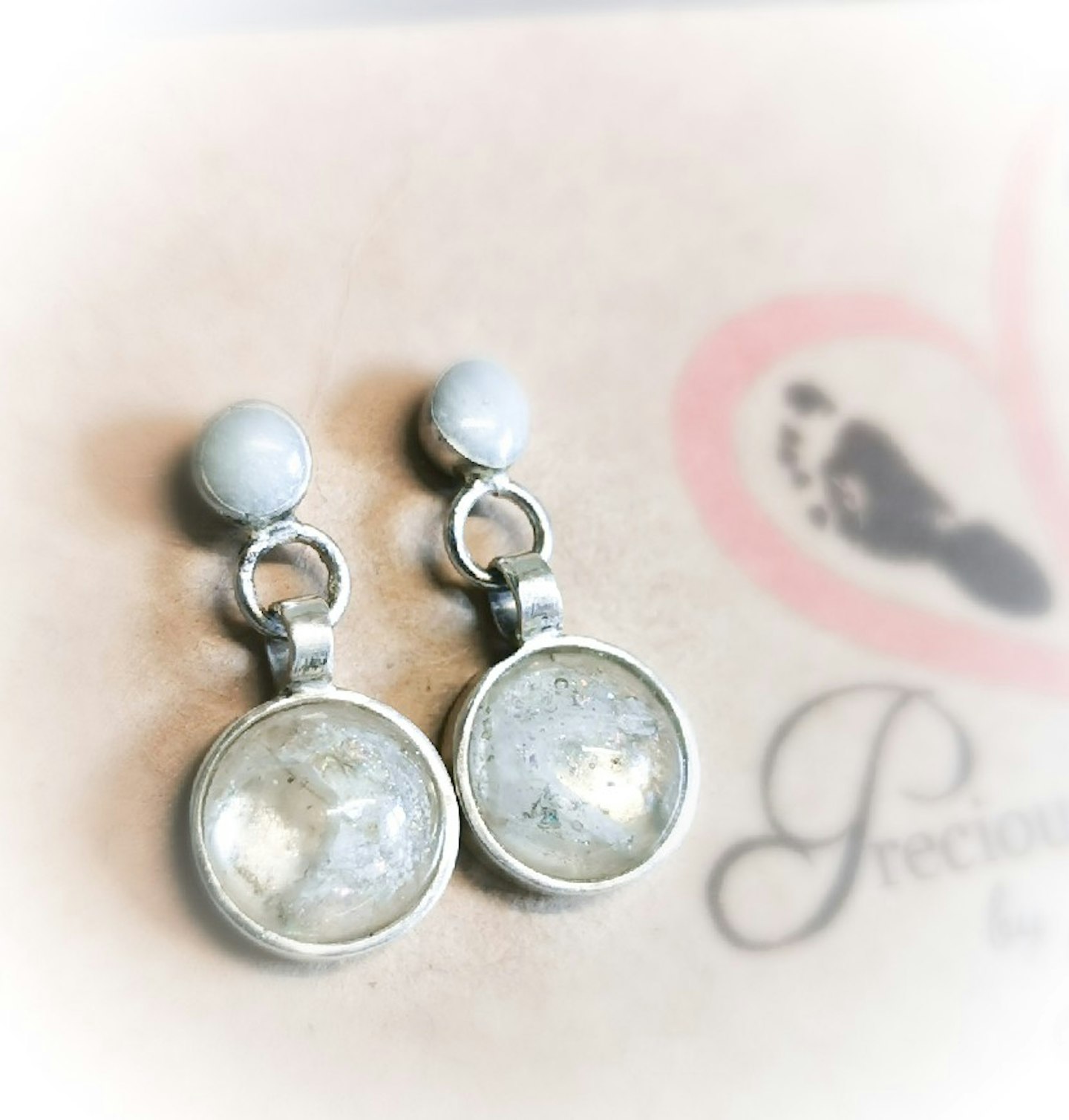 4 of 7
10mm Silver Drop Earrings
These pretty silver earrings can be created with a component of your choice including breast milk, umbilical cord and even first tooth.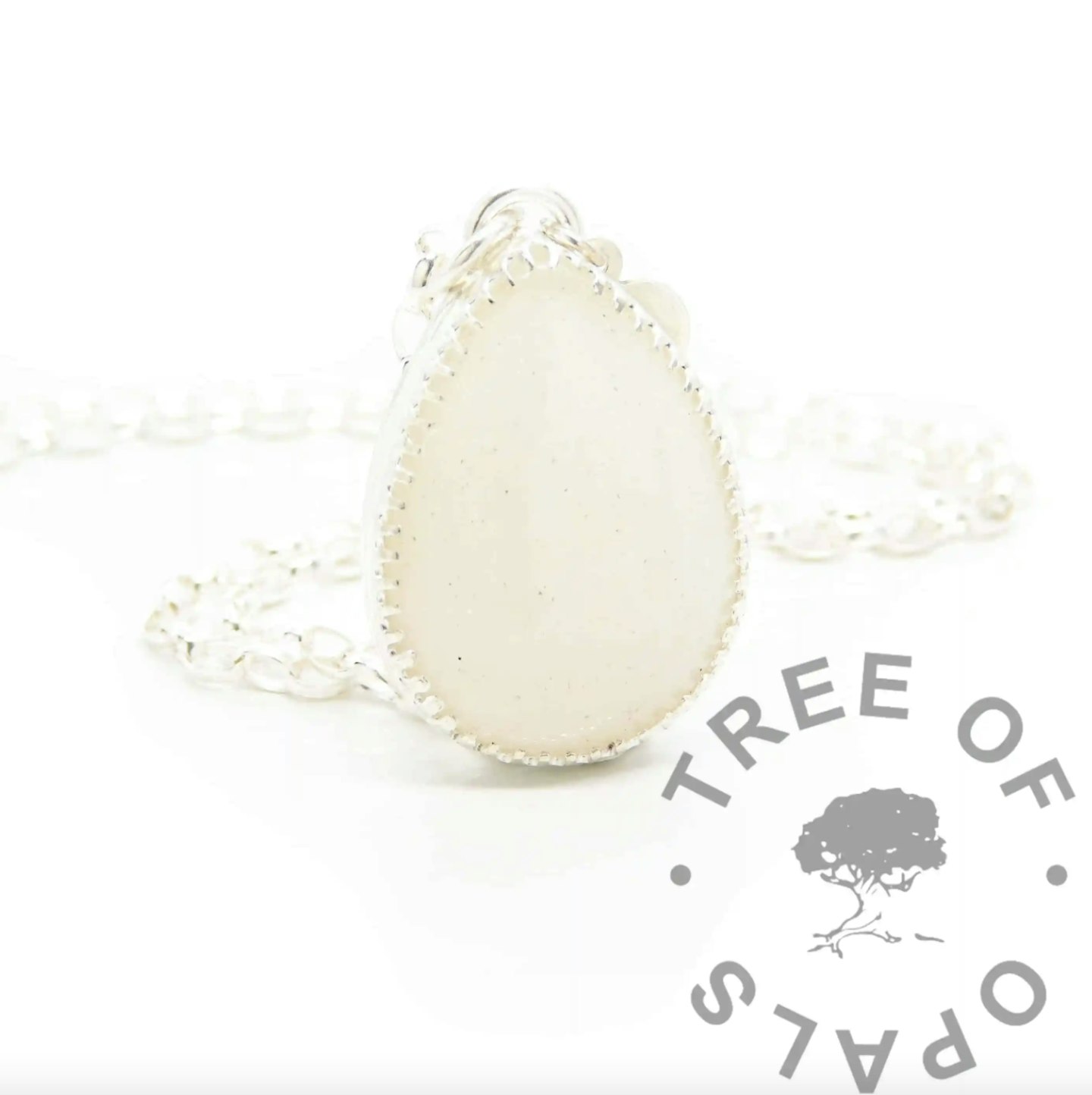 5 of 7
Breastmilk Teardrop Necklace
This solid silver breastmilk teardrop necklace makes for a stunning breastfeeding keepsake you can wear every day.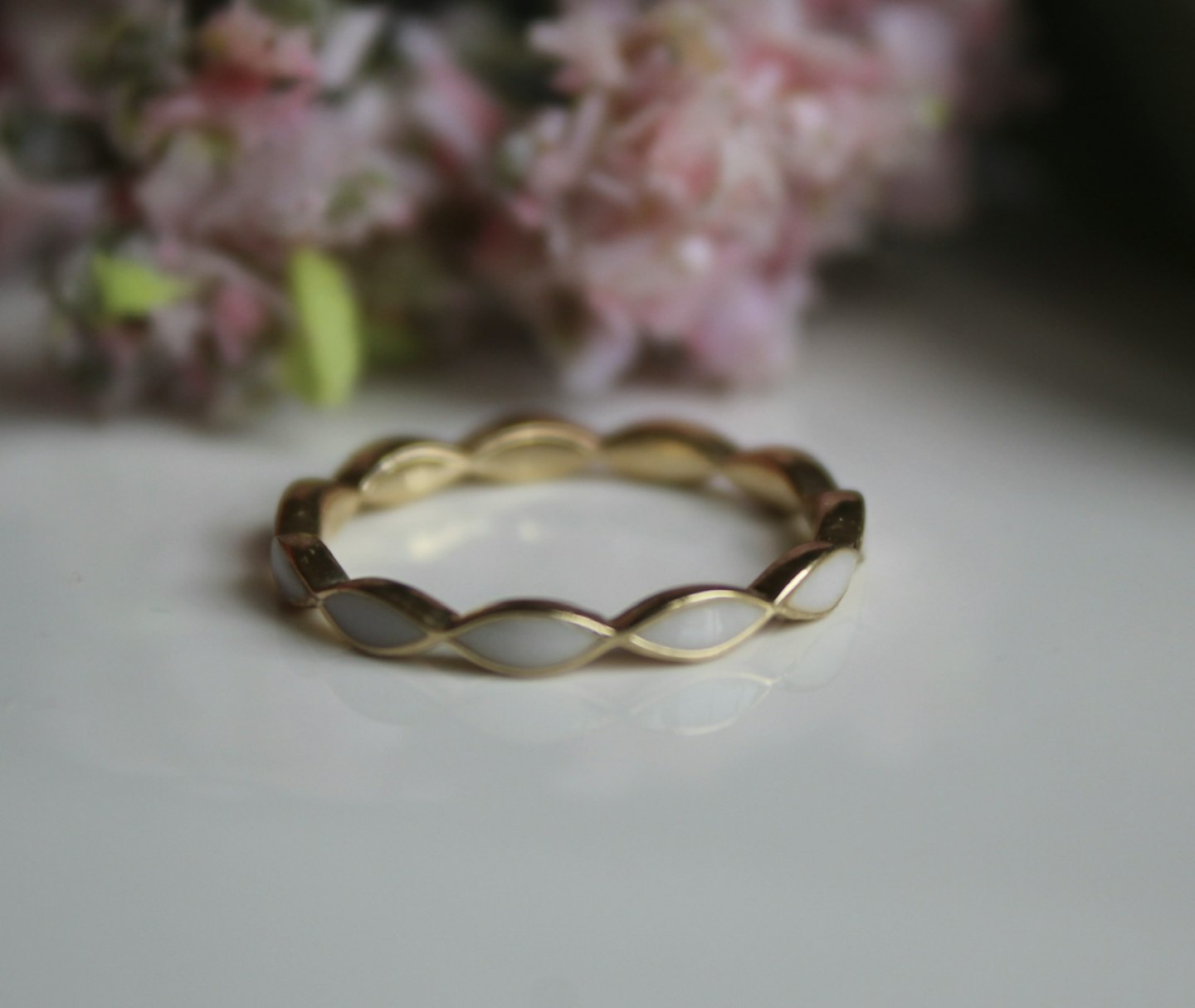 6 of 7
Full Eternity Band Marquis
This delicate stacking band would work perfectly with a stack of rings or wonderfully on its own. Personalise it further with the addition of glitters, colours or opal flakes.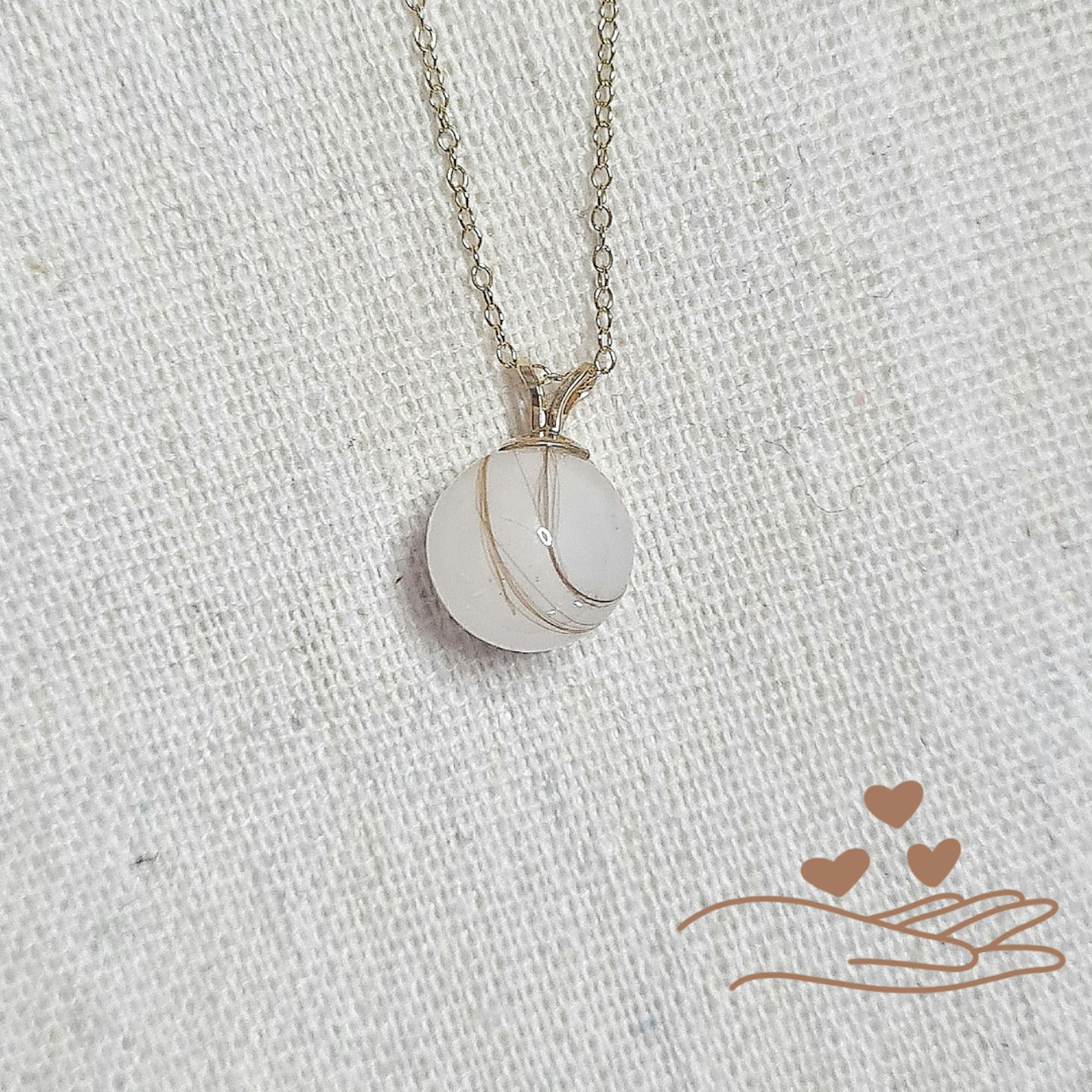 7 of 7
Pearl pendant
This elegant handmade resin pearl pendant come in three sizes; 10 mm, 12 mm and 14 mm.
Popular articles to read next