If your little one loves farm animals, then you'll want to look at farm party ideas to give them a birthday to remember, no matter if it's their first birthday party or fifth.
Farm animals are always popular amongst children as quite often they're the first animals they learn about, (thanks to Old McDonald had a farm!) and the good news is because they're popular, planning for a farm party theme is a whole lot easier.
Whether you're eager to get planning months in advance for your little ones' birthday or are just a few weeks away, there are so many farm party ideas for you to use to create a wonderful farm-themed party. All you need are some farmyard animal balloons, a barn backdrop and farm-themed party bags!
Our favourite farm party ideas shortlist 2023:
• Farmyard Party Animal Cake Toppers: Buy here on Not On The High Street
• Customisable Farm Theme Party Box: Buy here on Amazon
• Farm Animals Birthday Celebration Pink: Buy here on Amazon
You could even use some of your toddler's farm toys you have laying around the house as decorations. There are so many ways for you to get creative without having to try too hard!
Best farm party ideas birthday bunting
Description
No birthday is complete without a happy birthday banner. The Ginger Ray Farm Party Happy Birthday
Pros
Happy birthday with animal bunting
Beautiful design
Cons
Will need to secure with hooks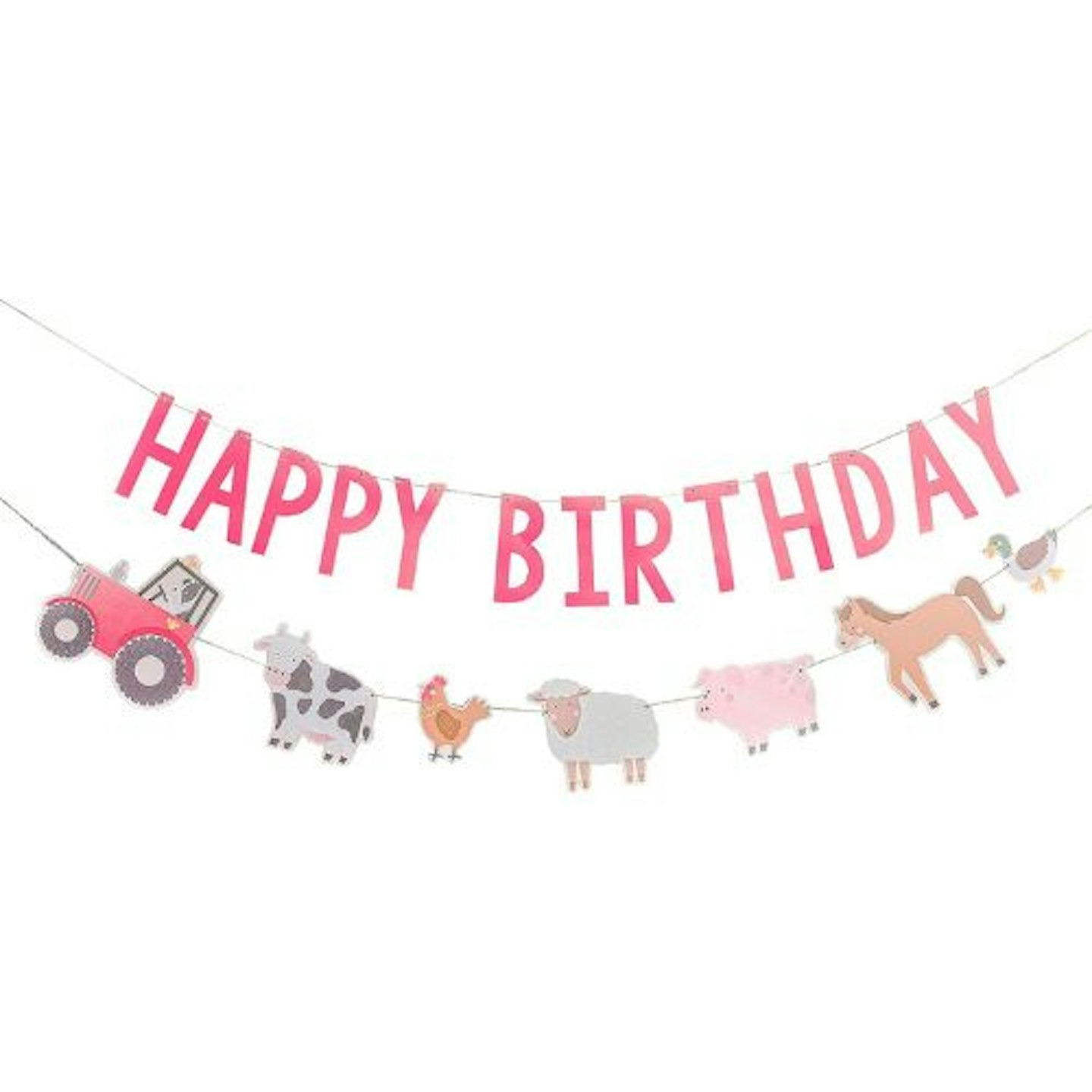 Best 3D balloons farm party ideas
Description
These 54pc Farm Animal Birthday Balloons add several decorative balloon farm animals to your
Cons
There are no instructions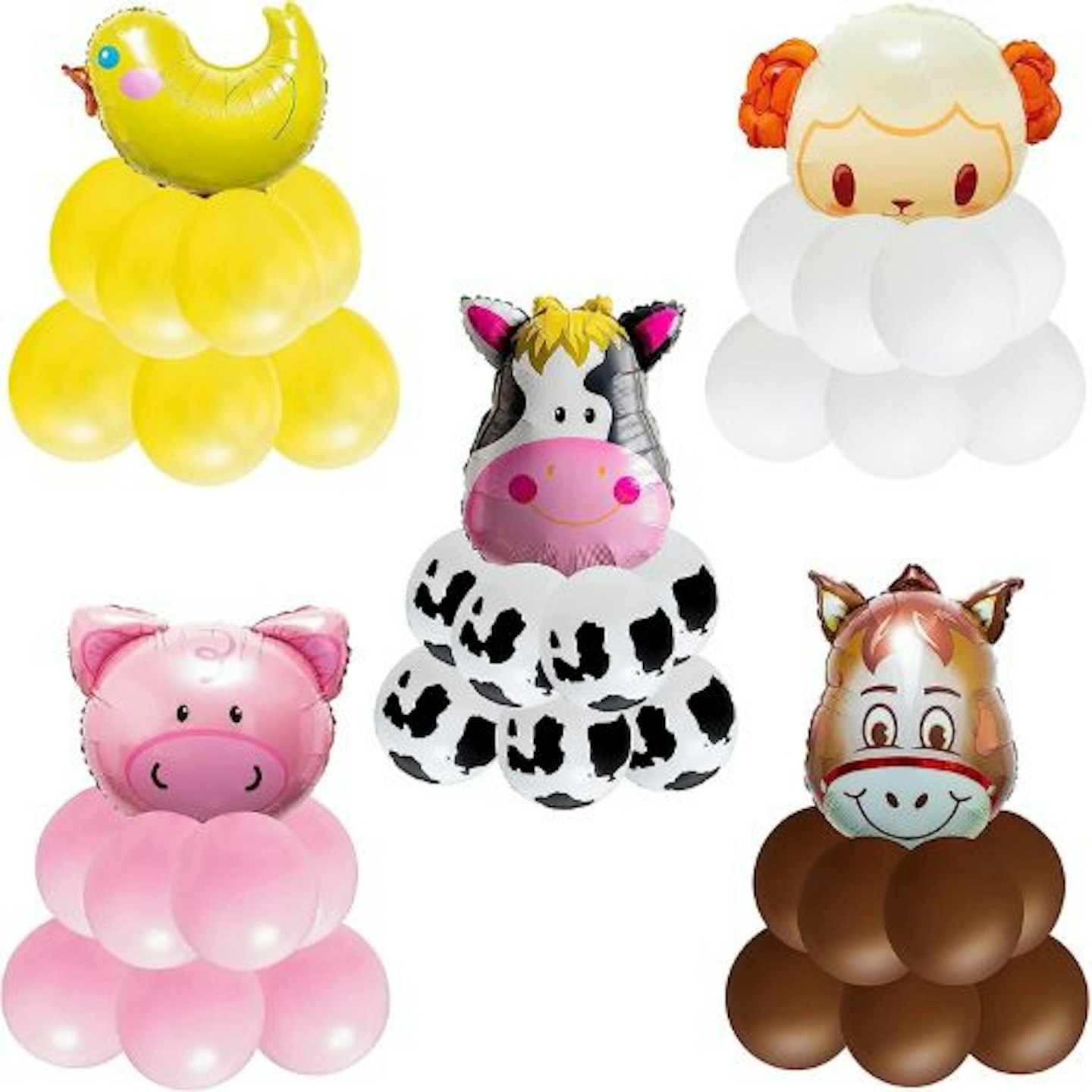 Best farm party ideas cake toppers
Description
The best thing about these Farmyard Party Animal Cake Toppers is that you don't need an
Pros
Option to personalise with age and name flag
Cute cake topper figures
Can be added to any cake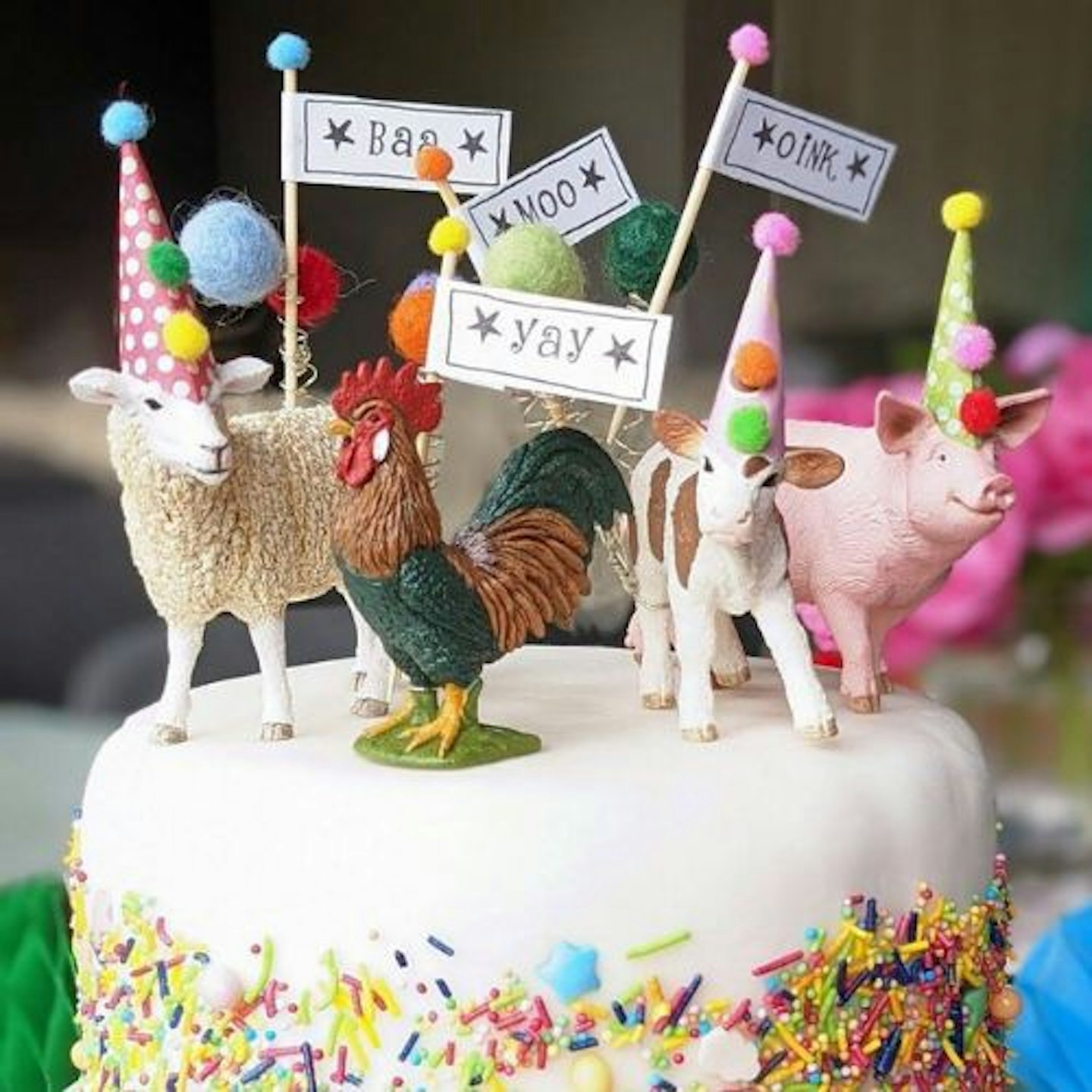 Best pink backdrop farm party ideas
Description
Every party needs a backdrop, whether it's for photos or to go behind the food. The Farm Animals
Pros
Plenty of balloons for a balloon arch
Backdrop which can be hung separately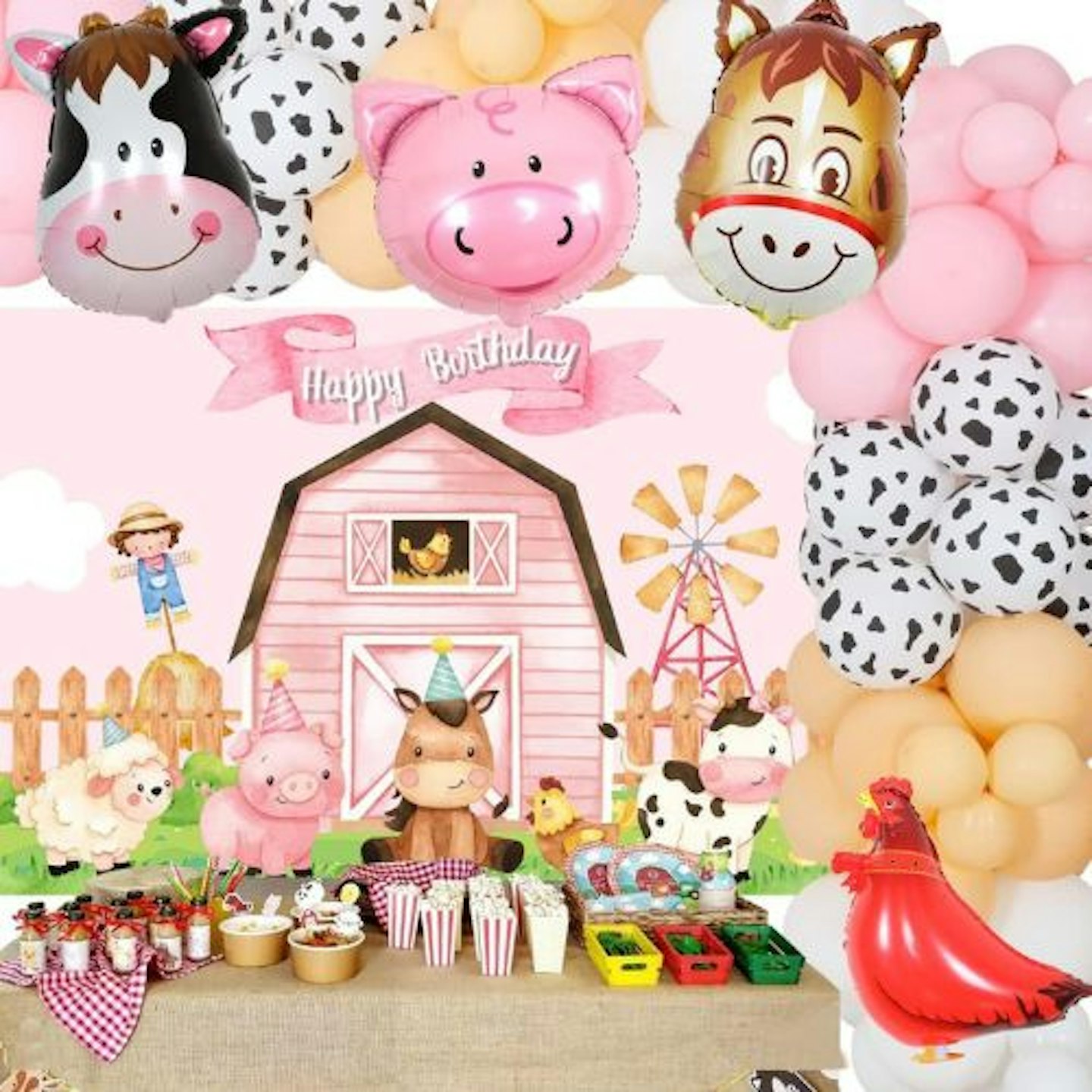 Best farm party ideas tableware
Description
The Farm Party Plate Napkin Set comes with enough for 16 people, and even dessert plates! They fit
Pros
Can serve 16 guests
Disposable
Cons
Would be better if they came with cups too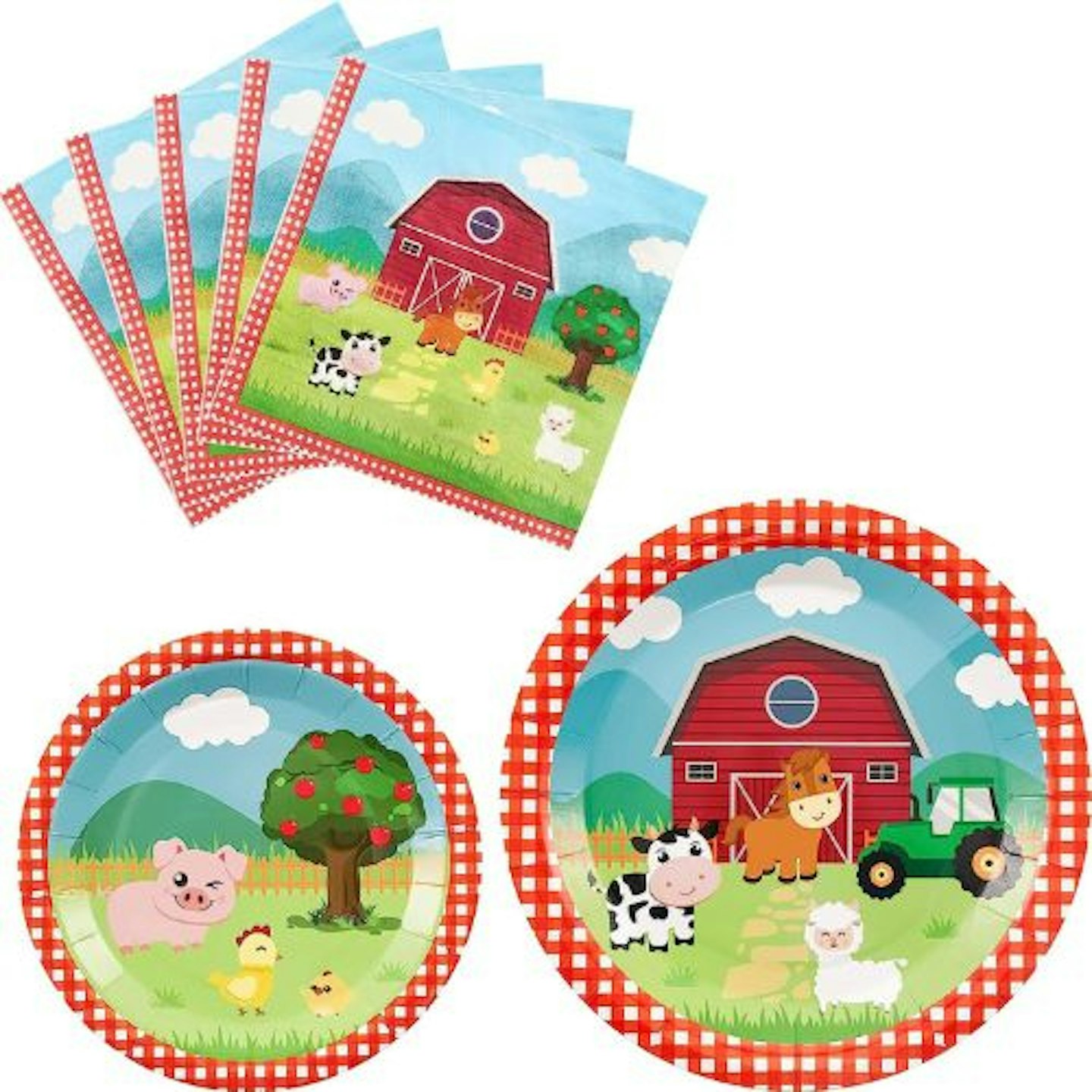 Best farm party ideas goody bag
Description
The Customisable Farm Theme Party Box makes a lovely goody bag and can even be personalised. They
Pros
Can be personalised
Cute barn design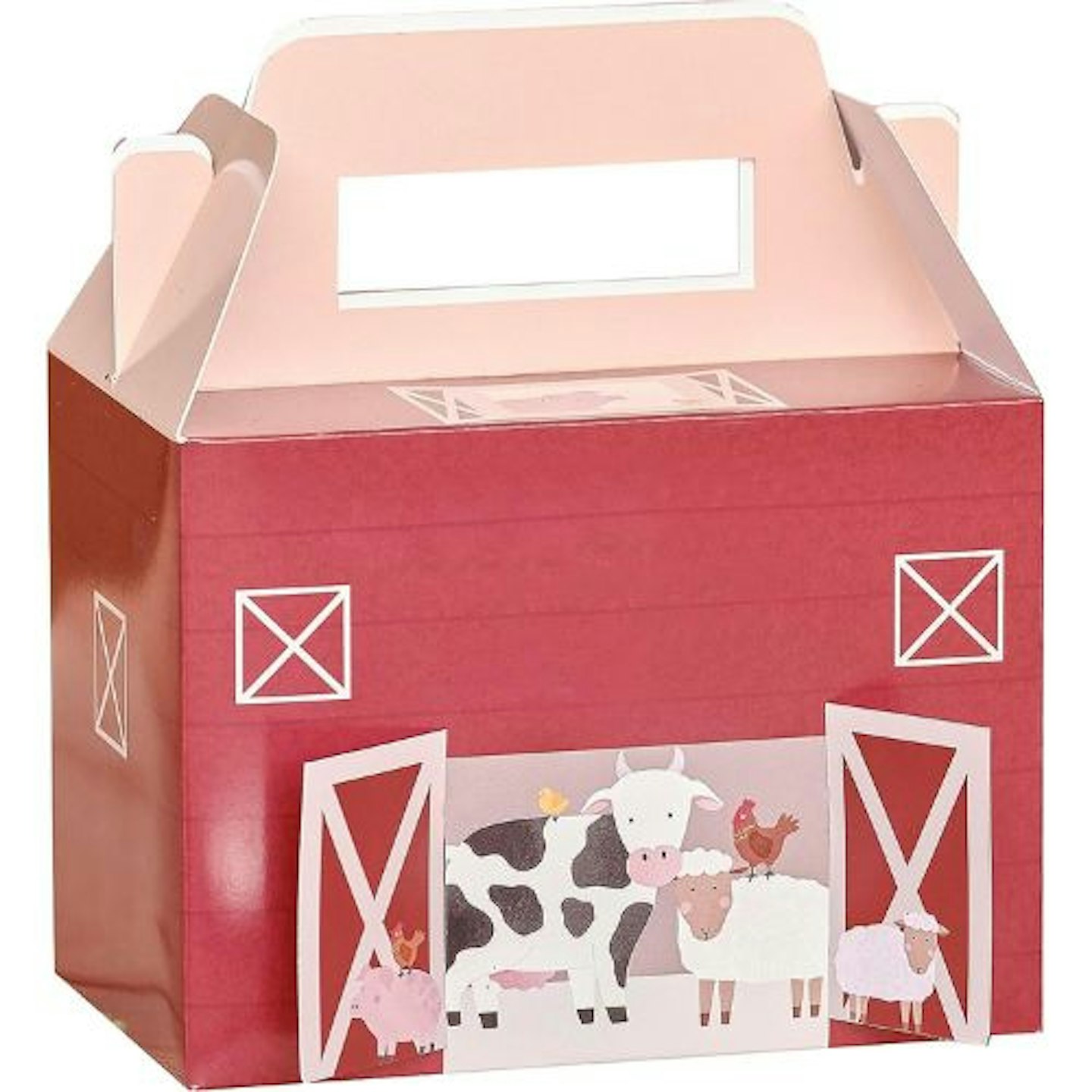 Best farm party ideas gift bag stampers
Description
Perfect for popping into party bags or even for stamping invite envelopes, these Farm Self-Inking
Pros
Five colours included in the pack of 10
Self-inking - no need for ink pads
Cons
If the lids aren't put on properly the ink will dry out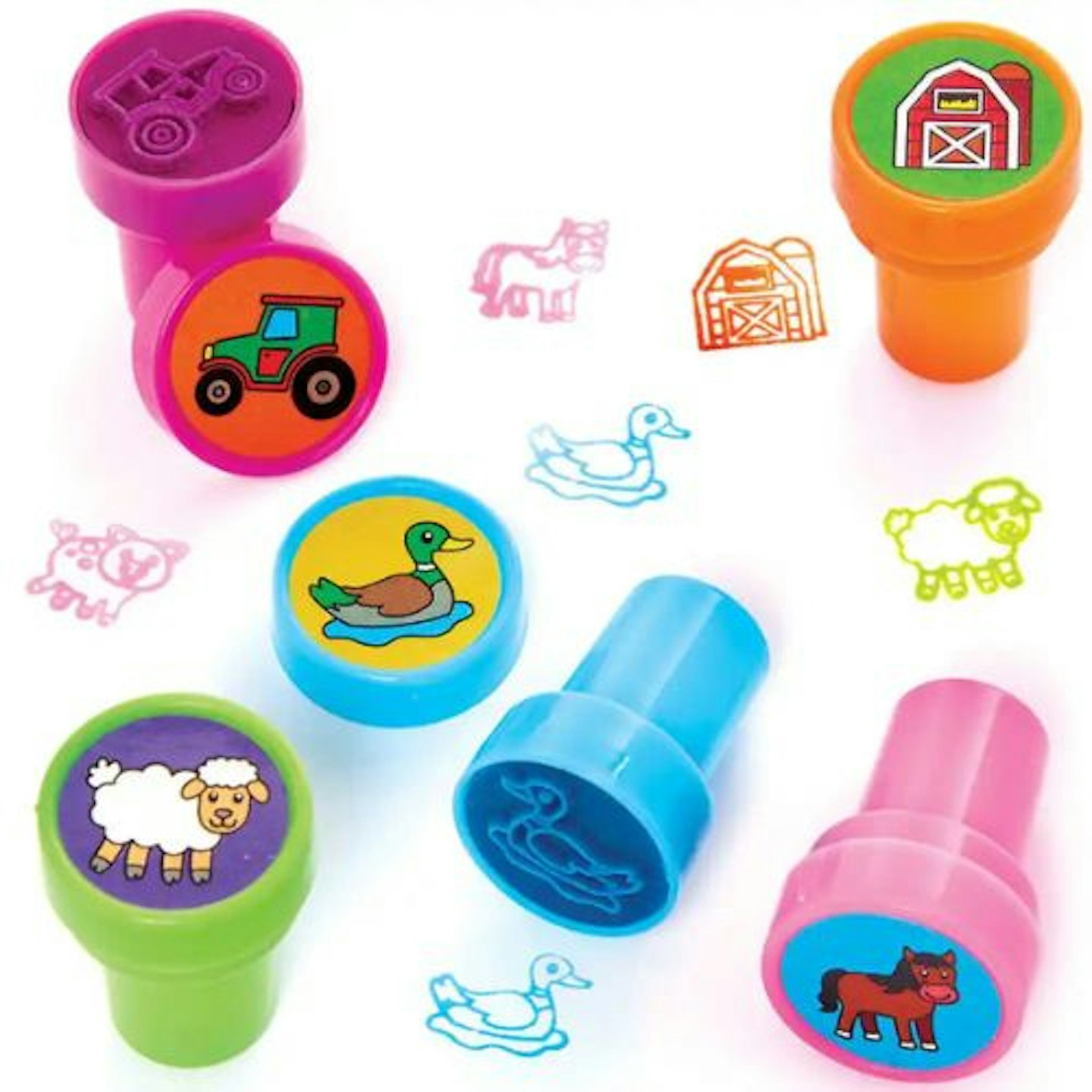 Best farm party ideas party games
Description
We've all heard of Pin the Tail on the Donkey, so Pin The Tail on the Cow is just a farmyard
Pros
Comes with blindfolds and a game card
Can be pinned up anywhere
Cons
Some mentioned they had to use additional tape on some wall surfaces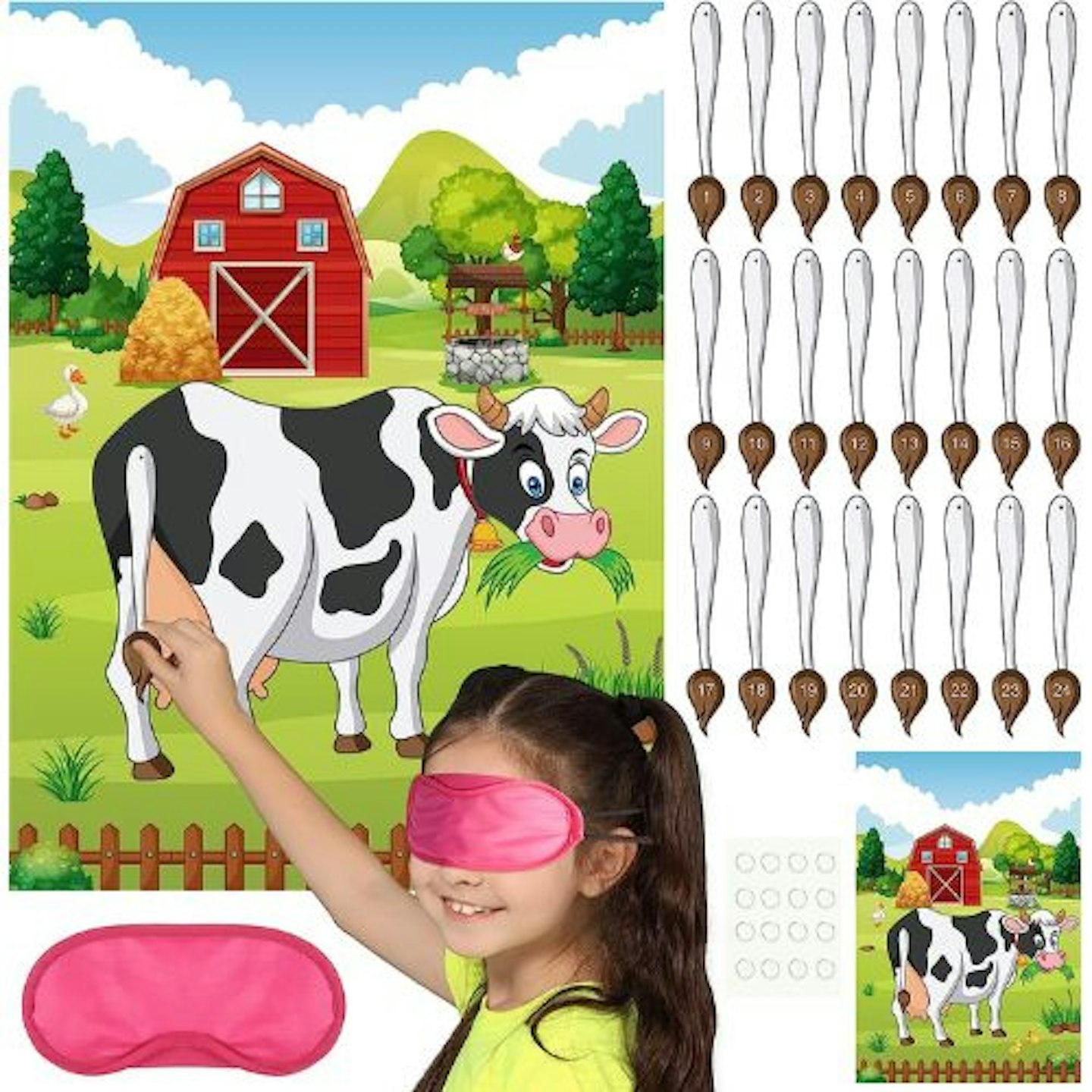 Farm party food ideas
Fruit and vegetable patch
Cut fruit and vegetables into finger-sized food and line them up in rows on trays. It looks effective while being extremely easy to set up, and children will love picking from the vegetable patch!
Tractor tire doughnuts
Another easy food set-up, all you need is a couple of boxes of doughnuts (preferably chocolate-covered doughnuts for a real tire-looking effect) and stack them up!
Animal feed trays
Ideal for crisps, popcorn and other snacks, all you need is some tubs or buckets to load up with treats. You can add labels to them and theme them around different farmyard animals.
Farm party game ideas
Egg and spoon race
If you use real eggs, this one might get a little bit messy but it's fun and helps children to develop their balancing skills too! You could always buy fake eggs if you don't want to clean up the mess.
Pin the tail on the cow
One of the more classic children's party games with a farmyard twist, Pin the Tail on the Cow is definitely a favourite that children will love! You can even give a prize to the child who gets closest.
Pigs or sheep on the loose
This game will definitely get some giggles! Draw pig faces on pink balloons or sheep faces on white balloons, and let them go in the garden and get the children to gather them into a pen. The wind will blow the balloons and they'll only be able to grab one at a time.
Samantha Ball is a Product & Lifestyle Writer for Mother&Baby and freelanced for the website for two years before joining the team full time. She's a mum of two and loves browsing for the best products and cute outfits.