They say you should never meet your heroes, but this changes when you visit CBeebies Land! With an abundance of rides, shows and interactive experiences based on all their favourite programmes, this theme park for toddlers really does have everything.
From In the Night Garden to Postman Pat, expect your tots to be star struck as you make your way around the attractions. CBeebies land is part of Alton Towers and entry includes access to both parks, giving you extra value for money.
When is CBeebies Land open and how do you get tickets?
The park opens at 10am and is open from March to November anually. The good news is, under 3s go free! In terms of adult tickets, if you book up to five days in advance you can save money. Also, if you book online and print your own tickets, you can get there an hour before the park even opens, and miss all the queues!
Is the CBeebies Hotel the best place to stay?
The hotel is certainly very special and the cherry on top of the whole CBeebies Land experience. The lobby is an array of colour and quirky features, all set to inspire and excite little minds. And there is a choice of themed rooms, so you can opt to stay in your child's favourite characters' fantasy land. To top it all off, the hotel's entertainment is full of fun, from discos to storytelling and then stargazing before bed. There's even a chance to meet various CBeebies characters. You might even want to visit the hotels indoor water park, especially if the weather isn't great.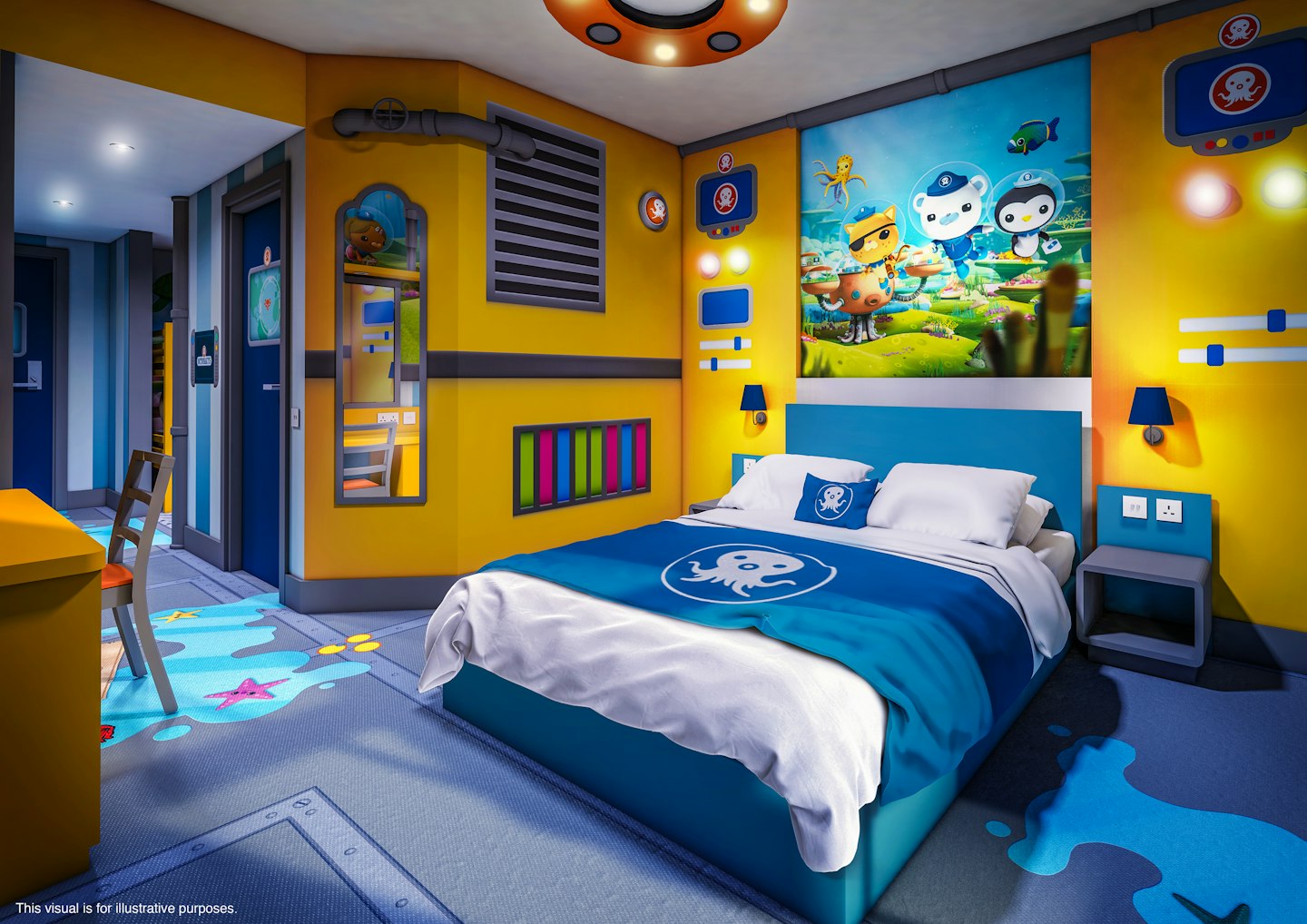 What should you bring to CBeebies Land?
It's a good idea to bring a bike lock for your buggy, so that you can safely ditch it in the central buggy parks when CBeebies Land gets too busy for steering around. Don't worry, you'll survive without it - rides are all close enough to walk between, even for little legs!
Where to go first?
First things first, pick up a free ID wristband for your youngster from the Resort Box Office. It's on your right as you enter the main park. Next, head over to Get-Set-Go Tree Top Adventure for an aerial tour of the park, riding on the CBeebies bug! Your little one will be able to see all the crazy fun from above.
Top tip: before you start making your way around the park, remember to take a photo of the Big Fun Showtime Board. This board will be your best friend, it lists all the information on the line-up throughout the day so you'll need a snap to keep up with it all. Alternatively, download the Alton Towers Resort app instead for the same info!
What are the best rides/attractions at CBeebies Land?
The Octonauts Rollercoaster Adventure is so much fun for little ones, (but watch out for the whale, he sprays you with water). Take a trip to the Tree Fu Tom Training Camp to practise your spells and then prepare for your tot to be star struck when you visit The Walk of Fame. Here you'll find Jess the Cat's paw prints and the one and only - Igglepiggle himself!
A word of warning about one attraction in particular, the Furchester Hotel Live show is repeated at 20 minute intervals – you will be humming the Tail Feather Shake for the rest of the day, so you might want to leave this treat till last! If all the excitement gets a bit too much, you'll find peace and quiet in the Something Special Sensory Garden or just outside the CBeebies Land entrance on the Towers Street Lawns.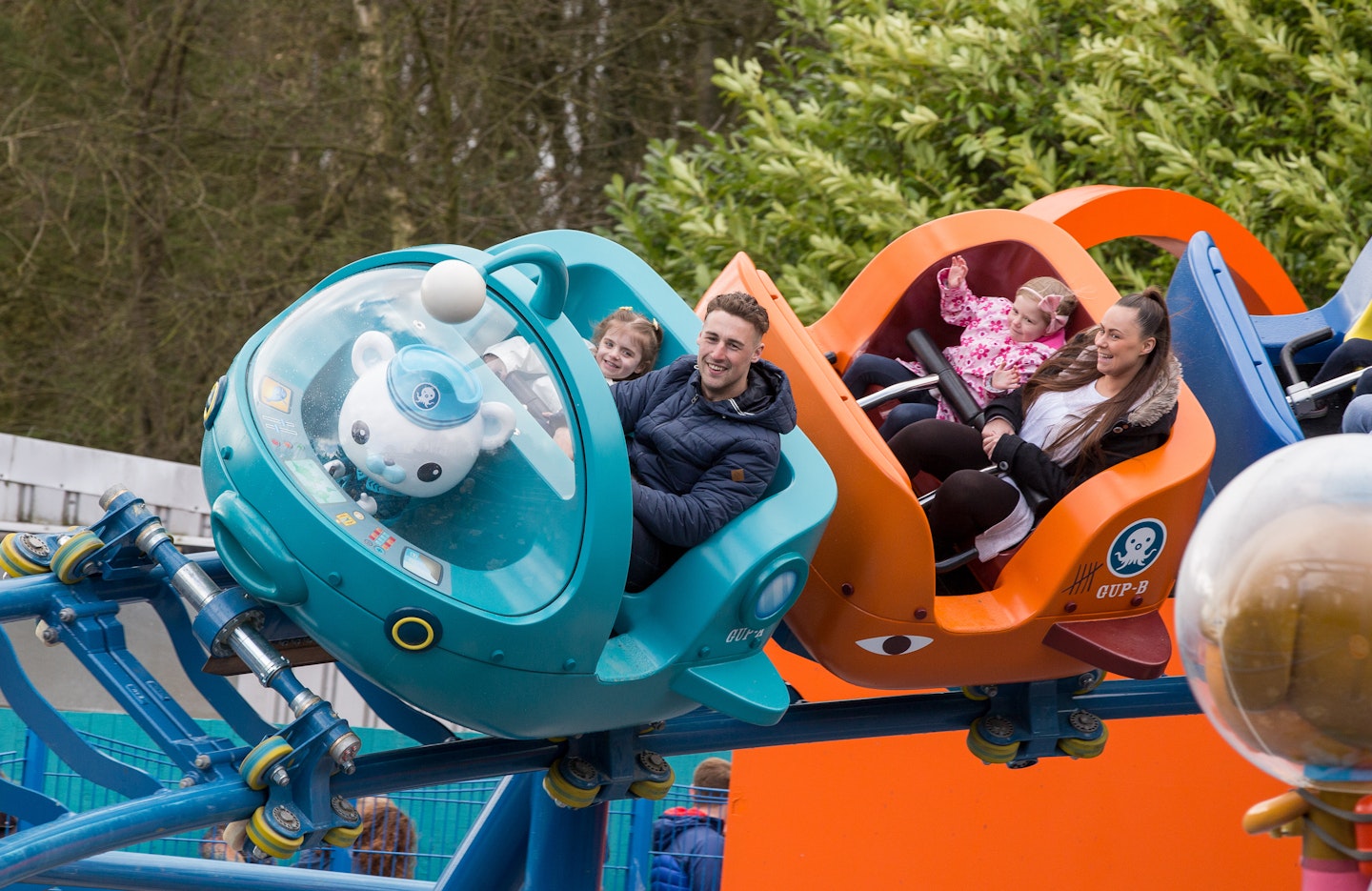 What about nap-time?
Use the In The Night Garden Magical Boat Ride as your pre-nap routine. This is perfect if you want your toddler to have a pushchair snooze after lunch. The swooshing of the boat, along with the familiar music and soothing voiceover, will lull him towards a sleep like nothing else.
What else is there to do?
If you want to venture out of CBeebies Land, your ticket guarantees you entry to the whole of the Alton Towers Resort too! The main park is huge but there are a few rides worth walking to that are only a few minutes from CBeebies Land. If you've got a budding pirate, head to Mutiny Bay for a swashbuckling time aboard the Battle Galleons, and don't miss the SEA LIFE aquarium of Sharkbait Reef. Equally, toddlers will love taking a trip in a gondola on the SkyRide, across the park to The Gardens, where you'll find a perfect spot for a picnic or a run around before you head home.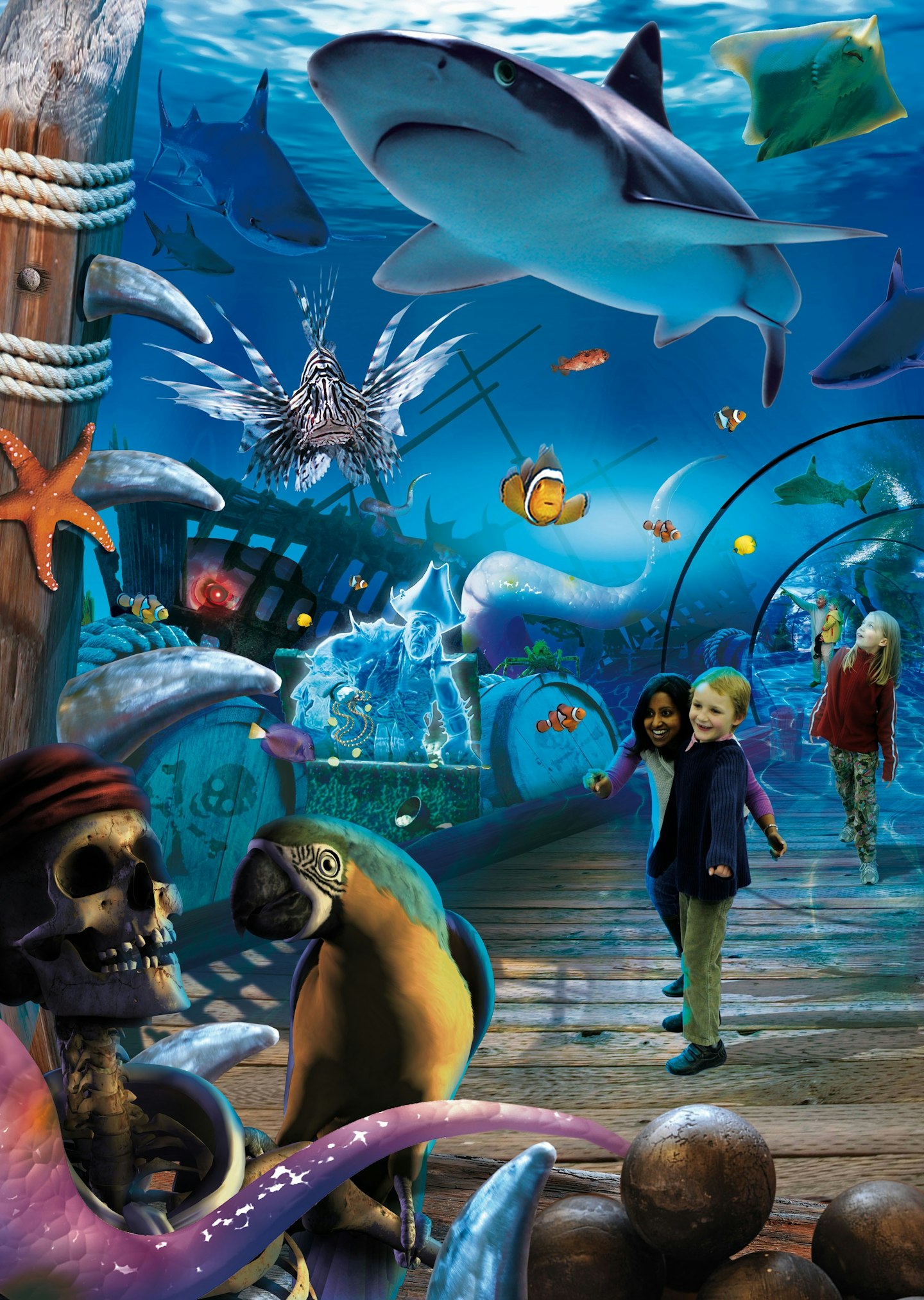 Popular articles to read next