Gran Canaria, a Spanish island part of the Canary Islands, is a sun-soaked paradise known for its stunning beaches, vibrant culture, and welcoming atmosphere for travellers of all ages. If you're seeking an unforgettable holiday with your loved ones, there are a wide range of family hotels in Gran Canaria that cater to both parents and children to choose from.
From luxurious hotels with water parks and themed entertainment to charming apartments near picturesque villages, the island has accommodations to suit, whatever it is you're looking for. In this guide, we'll delve into the top 10 family hotels on the island, helping you to plan the perfect family getaway to Gran Canaria.
1. Lopesan Baobab Resort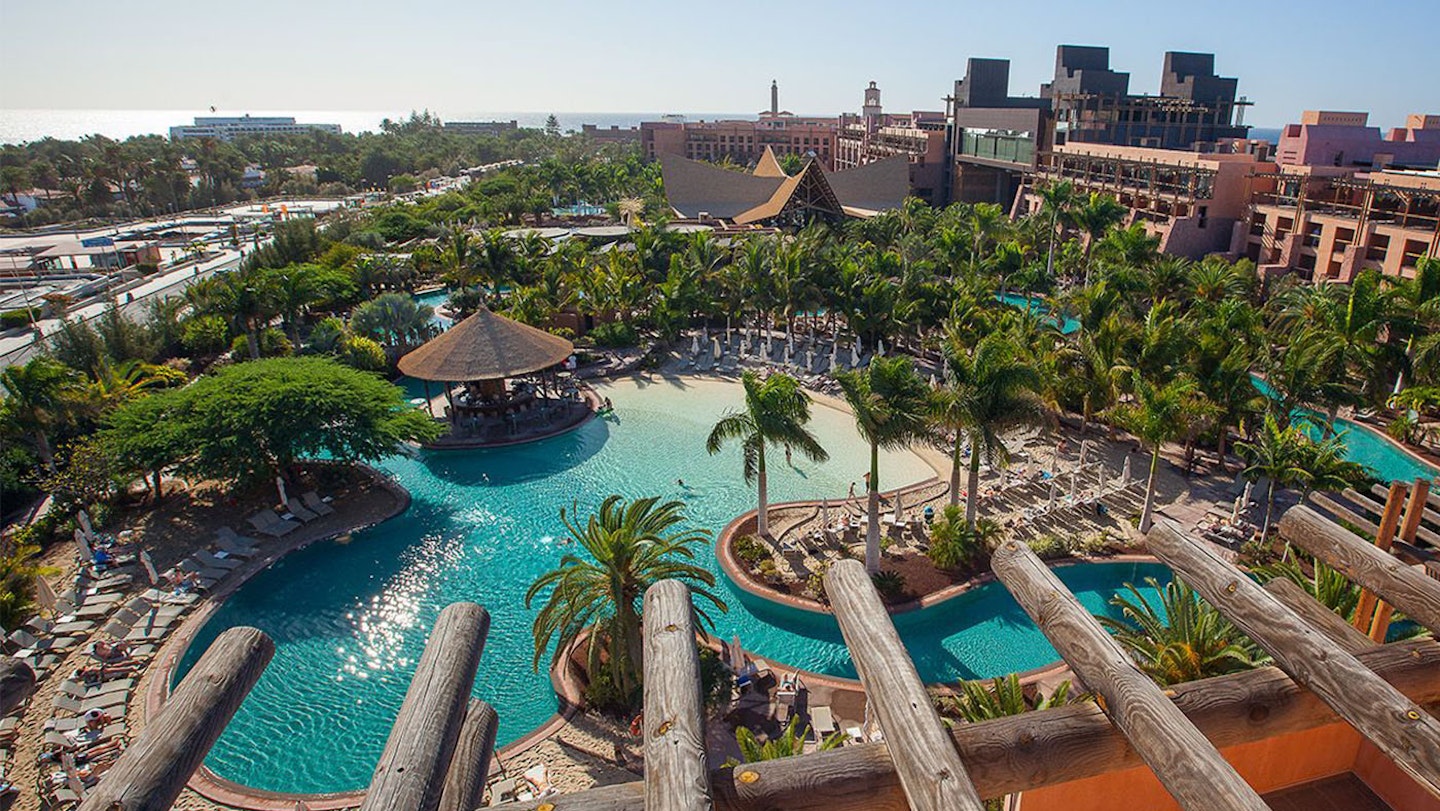 This African-themed luxury resort in Meloneras is a paradise for families. The resort features a stunning central pool area with a lazy river and a separate children's pool with water slides. Dining options include multiple restaurants serving diverse cuisine, from African to international dishes. The resort offers a spa, fitness centre, and a beautiful botanical garden while little ones can enjoy the kids' club with a range of activities.
2. Cordial Mogan Valle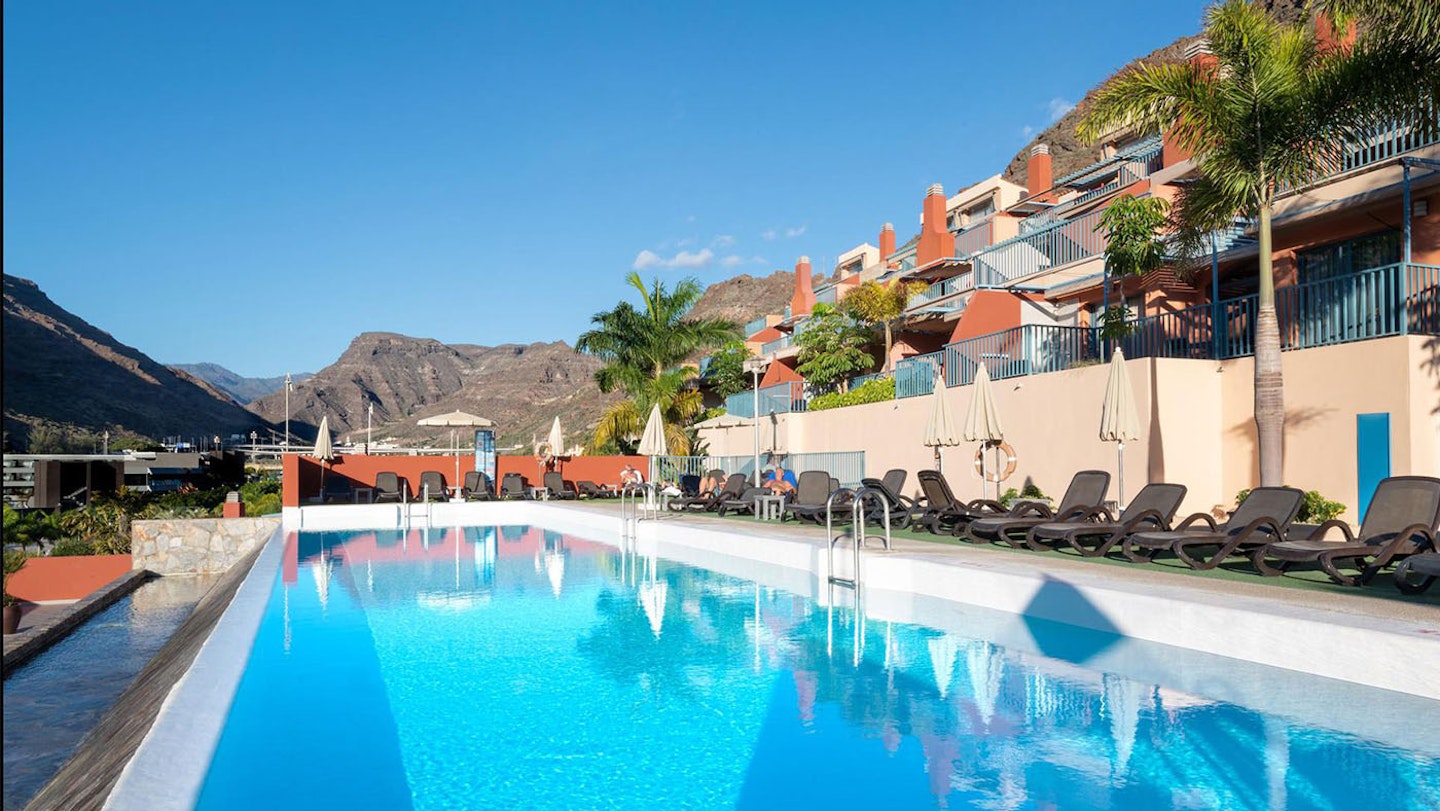 Located in the charming village of Puerto de Mogan, Cordial Mogan Valle offers spacious and well-equipped apartments with kitchenettes, making it perfect for families who want their own personal space. The property features several swimming pools, including a children's pool. The nearby Puerto de Mogan Beach is within walking distance and you can dine at the on-site restaurant and pop to the supermarket for convenience.
3. Radisson Blu Resort & Spa, Gran Canaria Mogan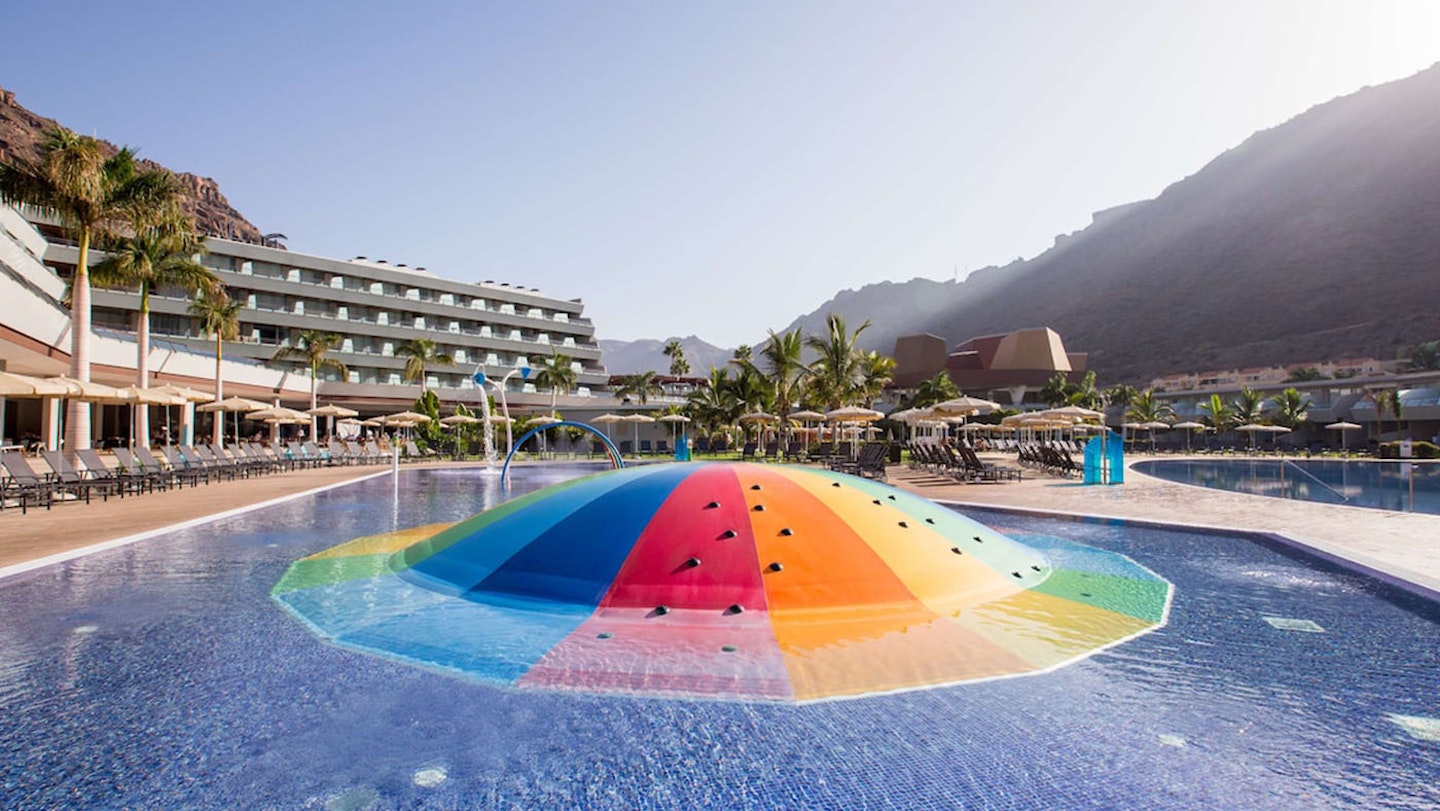 This upscale resort in Puerto de Mogan offers stunning sea views and a range of amenities including multiple pools and a kids' pool with water jets. The resort houses a spa and wellness centre for adults looking for relaxation while VIC Kids' Club offers arts, crafts, sports and more to entertain children.
4. Gloria Palace Amadores Thalasso & Hotel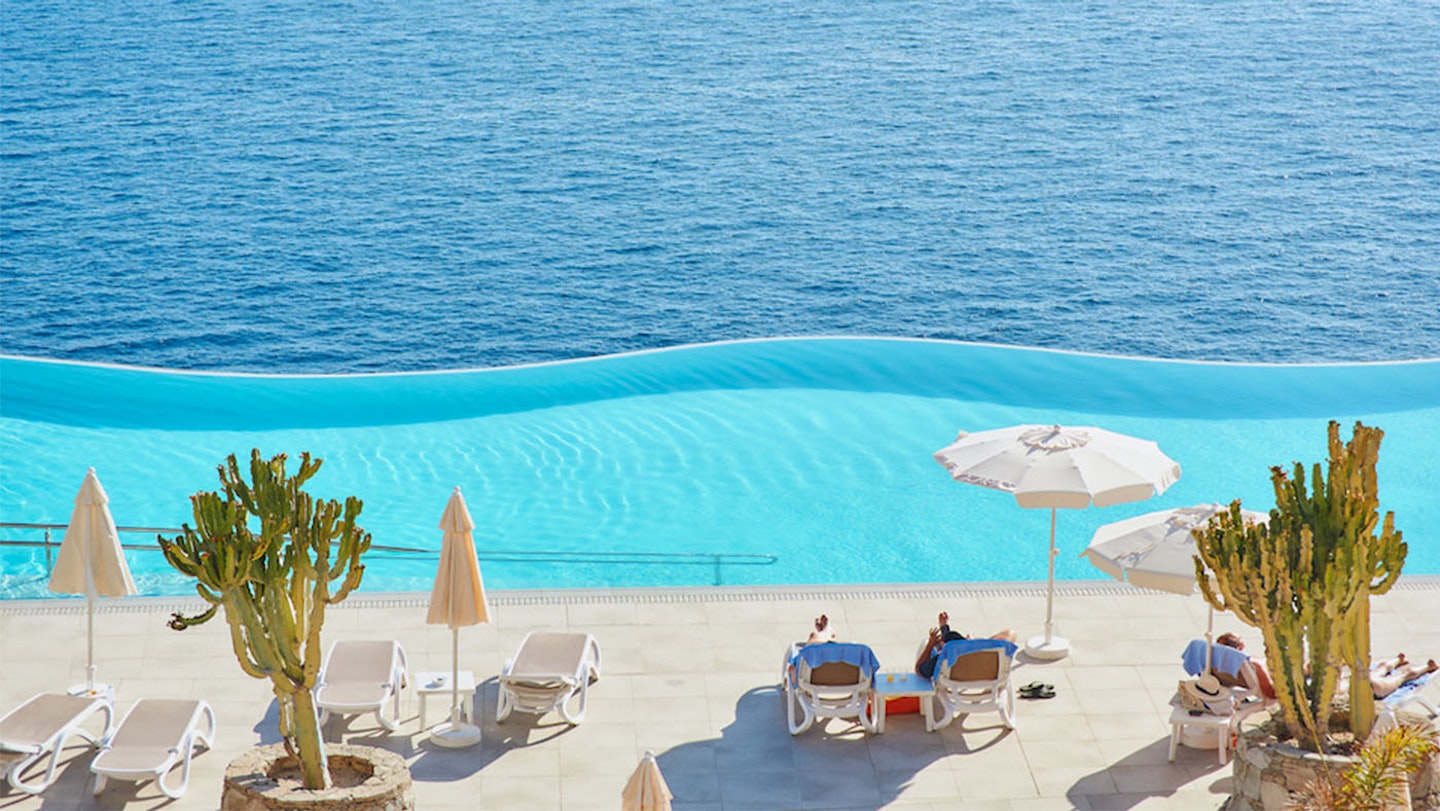 Overlooking Amadores Beach, this family-friendly resort boasts a water park with slides and a splash area. There's a kids' club with activities to keep your child entertained and multiple pools, including a heated one, providing plenty of opportunities to cool off and relax. The resort also features a main buffet restaurant with stunning sea views plus a selection of bars and terraces with entertainment in the evenings.
5. Lopesan Costa Meloneras Resort & Spa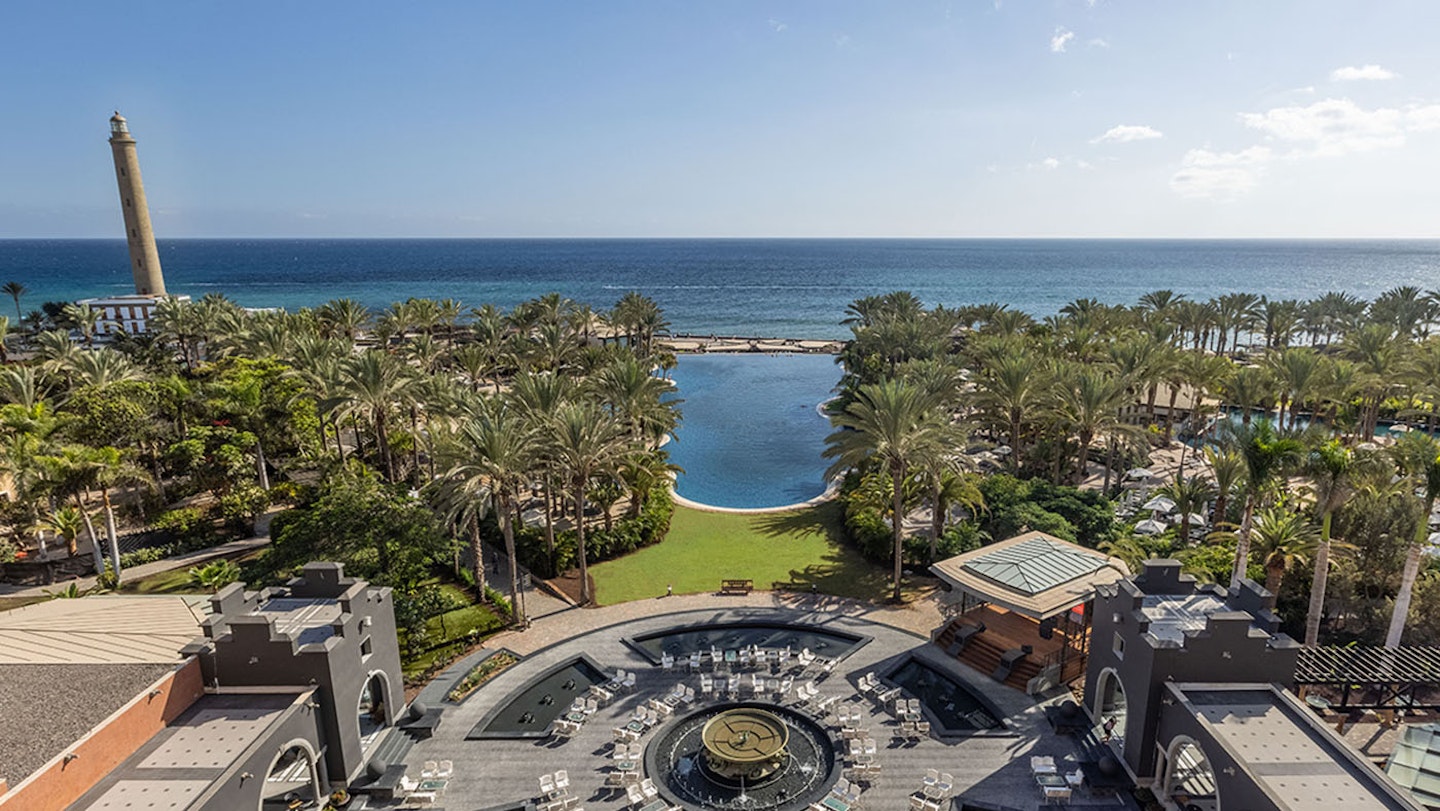 This luxury Meloneras resort is known for its picturesque architecture and beautiful tropical gardens. Choose from an extensive variety of rooms and suites with both pool and sea views. The hotel offers multiple swimming pools including an infinity pool and separate children's pool and direct access to the promenade and beach. Guests can enjoy various dining options, including buffet and à la carte restaurants.
6. Bungalows Cordial Green Golf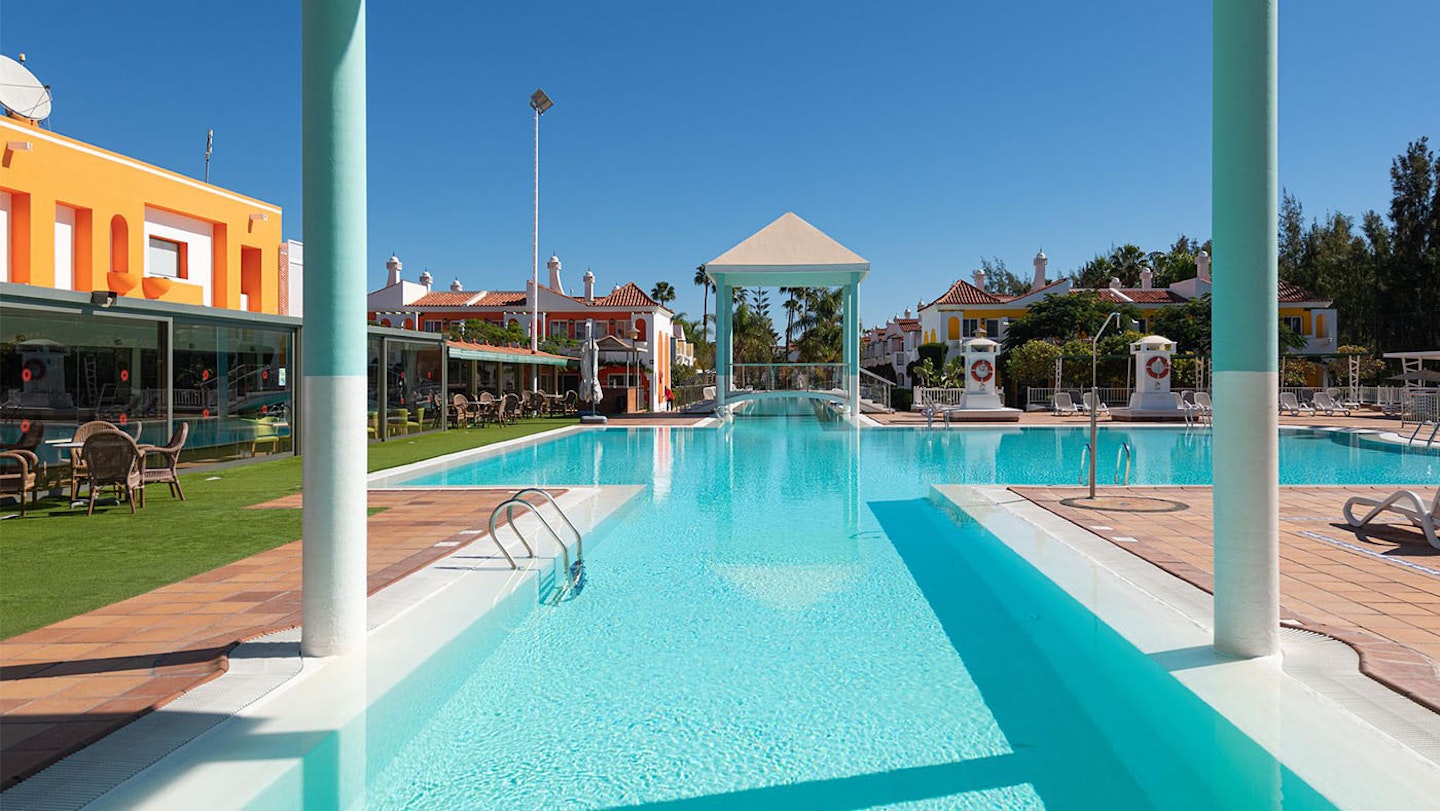 Located near the Maspalomas Golf Course, this family-friendly hotel features spacious bungalows with kitchen facilities and private terraces. It has a swimming pool area with a separate children's pool and a playground. The hotel's location is ideal for golf enthusiasts and those who want to explore the Maspalomas Dunes and nearby attractions while the airport is just a 20-minute drive away.
7. Hotel Riu Palace Meloneras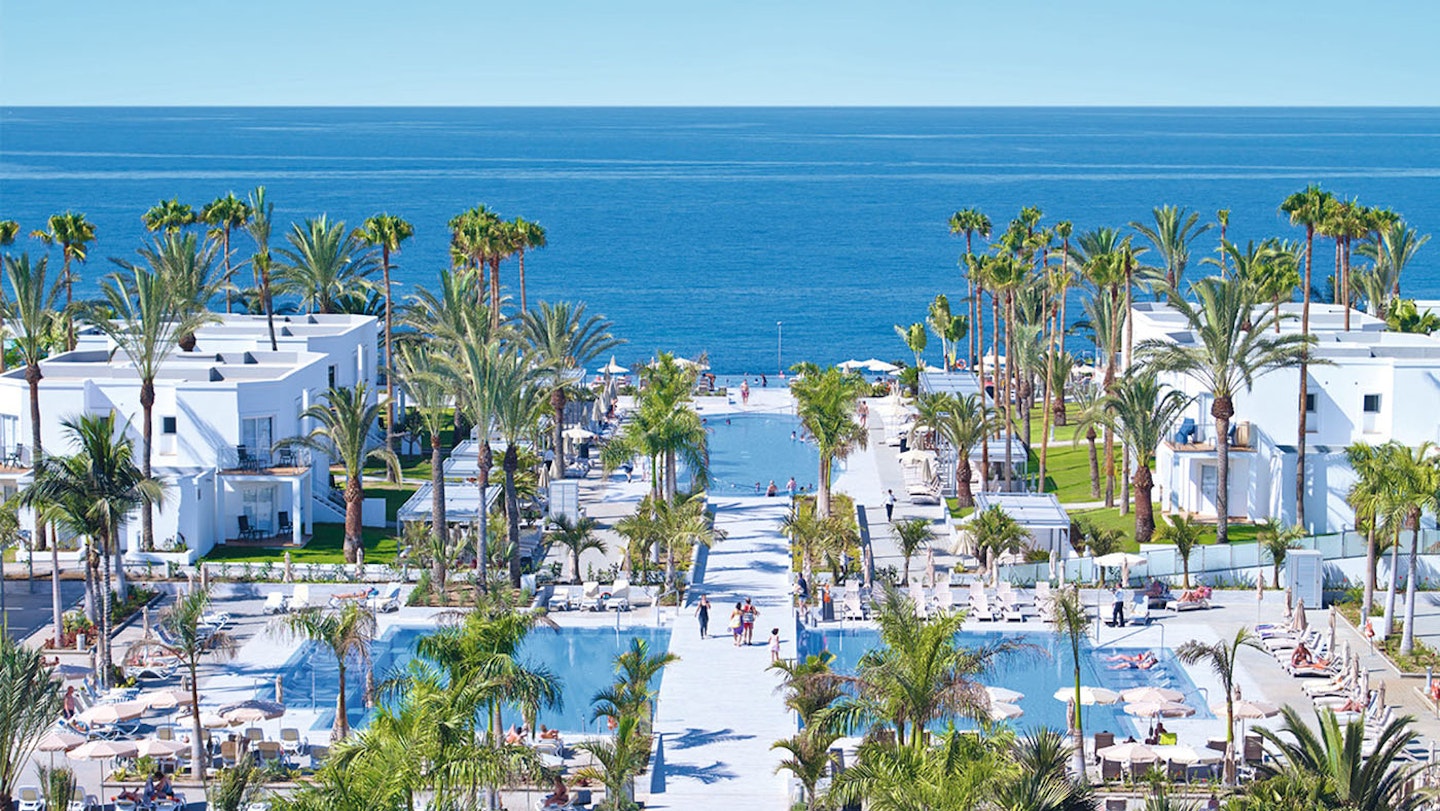 This elegant beachfront hotel in Meloneras offers a luxurious experience for families with multiple freshwater swimming pools including a kids' pool that provides ample space for relaxation. The hotel offers various dining options, including buffet and à la carte restaurants with dishes from Mediterranean cuisine. It's also conveniently located near the beach and shopping areas.
8. Seaside Palm Beach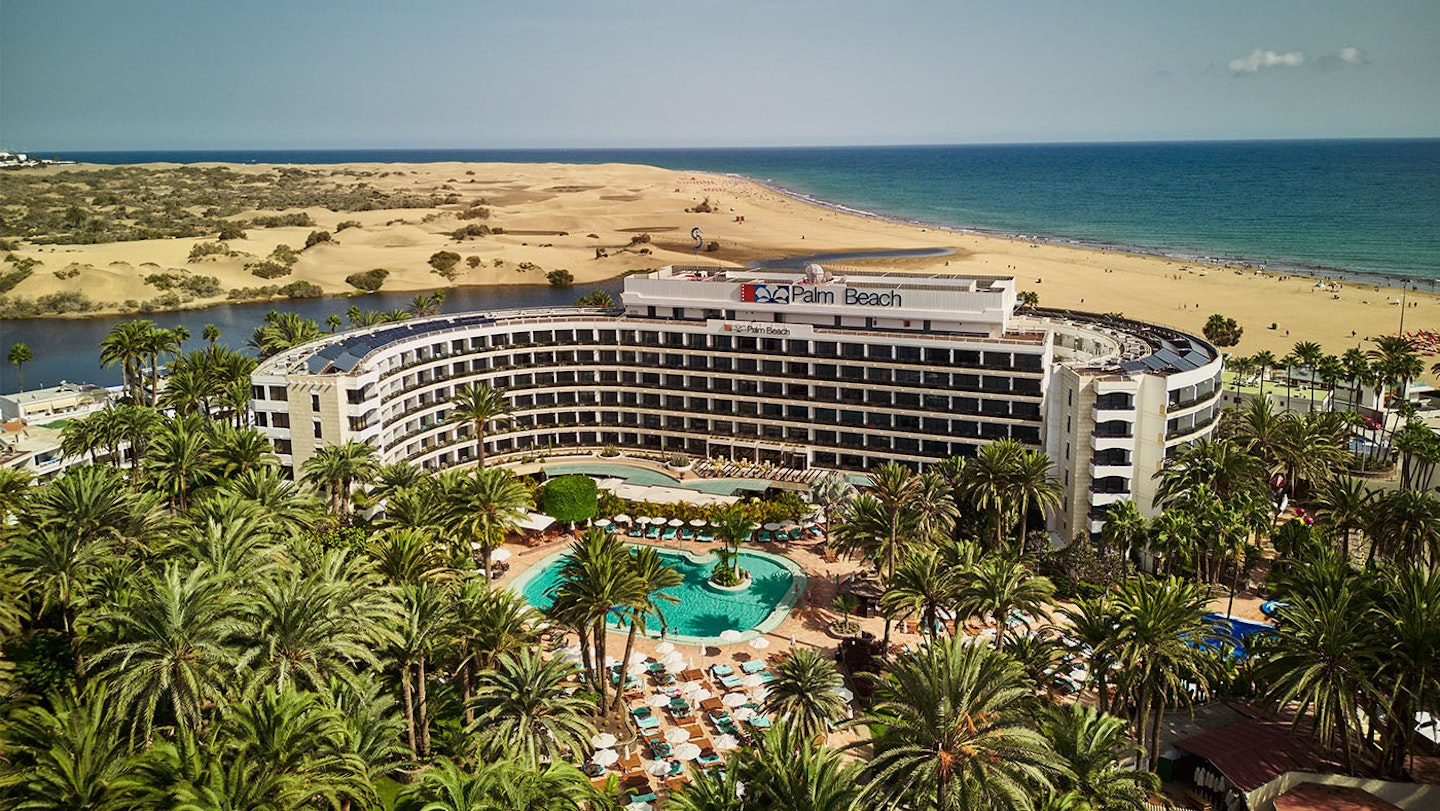 This retro-style hotel in Maspalomas is known for its colourful interiors, beautiful gardens and family-friendly atmosphere. Multiple swimming pools, including a lagoon-style pool, cater to guests of all ages and there's also a spa for grown-ups with saunas and saltwater hot tub. The hotel offers Pepe's Club to kids between 4 and 12 busy and the hotel is within walking distance of Maspalomas Beach and the dunes.
9. Hotel Riu Gran Canaria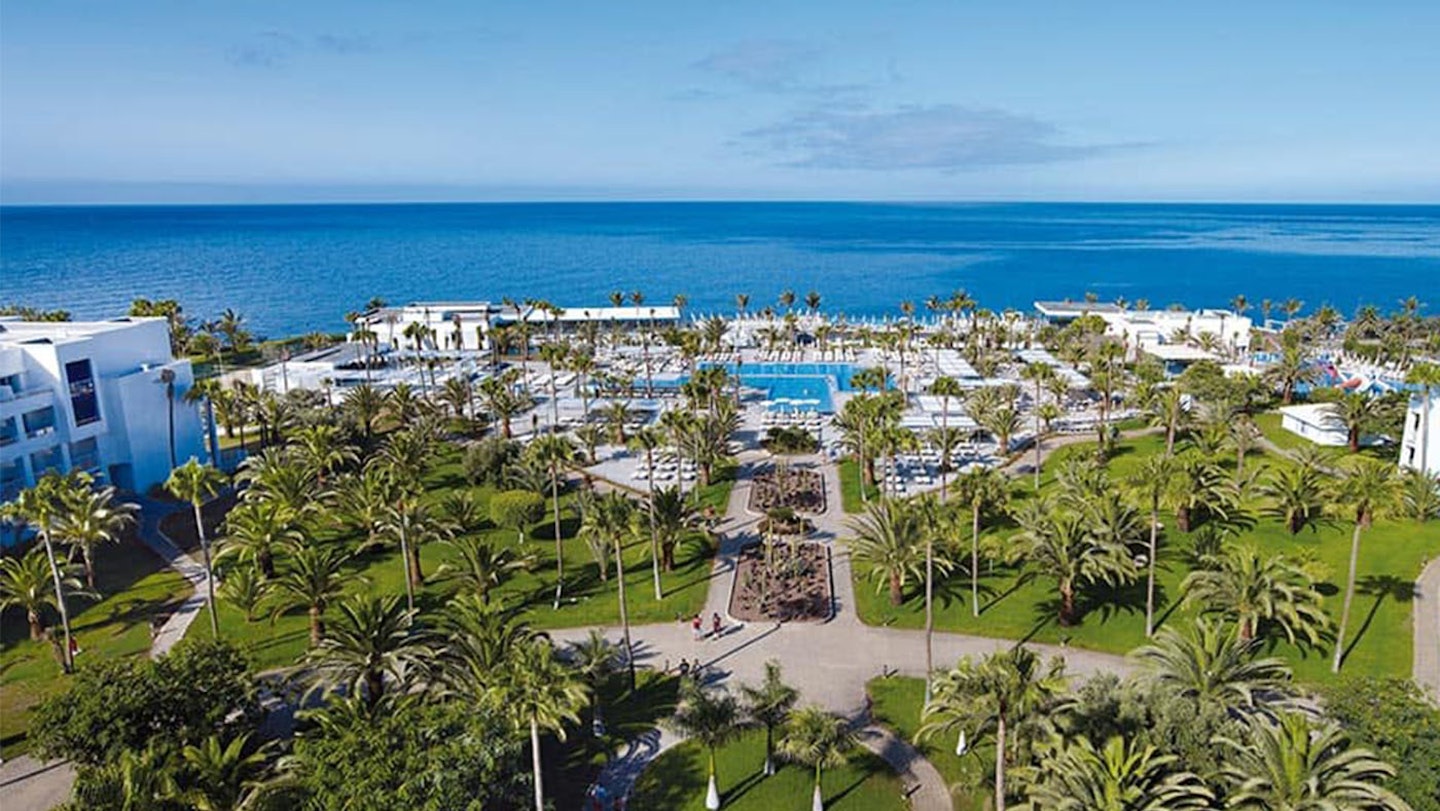 This beachfront hotel is surrounded by tropical gardens and offers a variety of amenities suitable for families. There's a kids' club with activities and entertainment plus multiple swimming pools, including a children's pool with slides so you'll be spoilt for choice. The hotel has a wellness centre to pamper yourself and it's just 800 metres from the beach and shopping areas.
Lopesan Villa del Conde Resort & Thalasso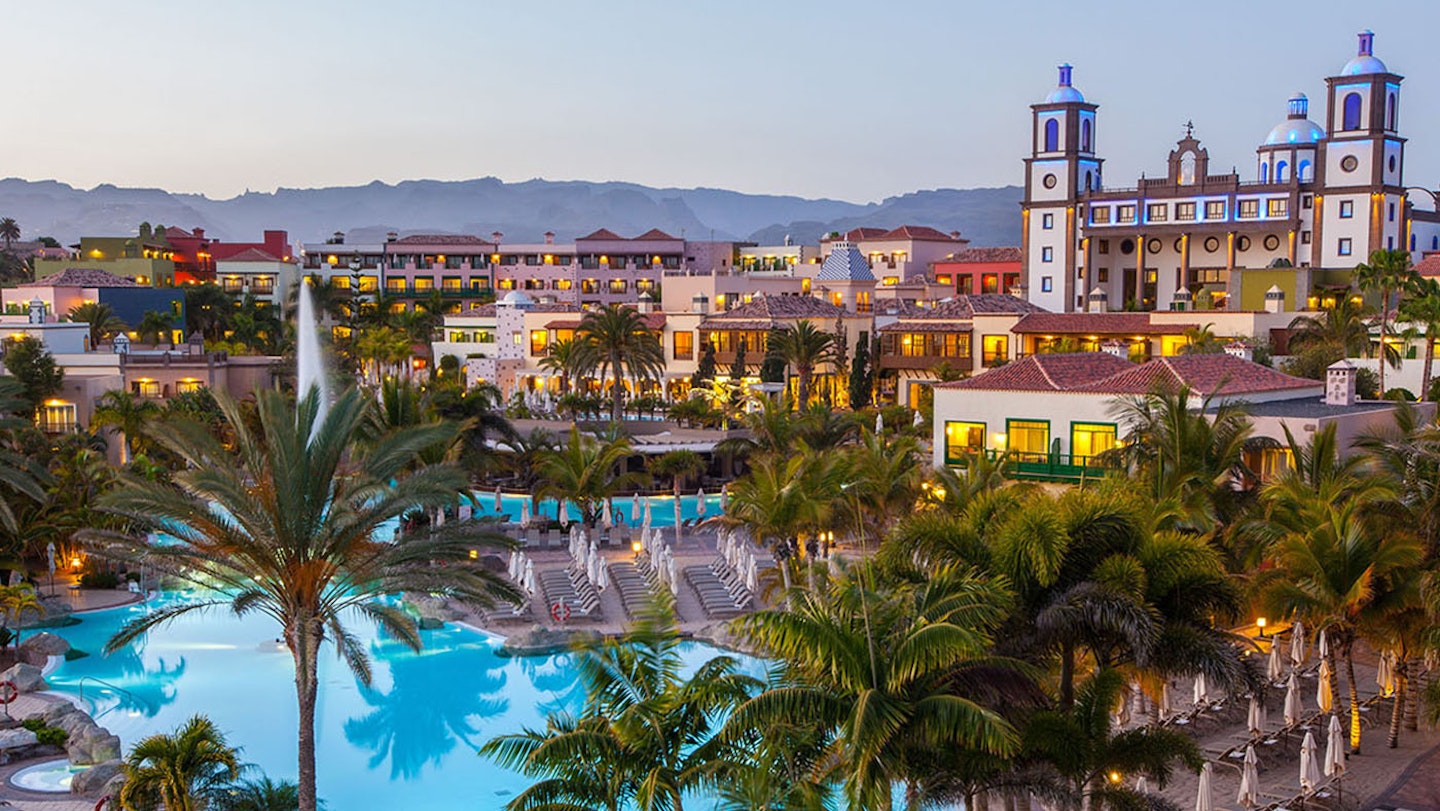 This elegant resort in Meloneras is designed to resemble a traditional Canary Island village, providing a unique and picturesque atmosphere. The resort boasts a variety of pools, including a seawater pool and a children's pool.
Take advantage of the kids' club and indulge in relaxation at the Corallium Thalasso, a world-class spa with Turkish baths, an African sauna and a flotation pool.
Fancy checking out another area in the Canary Islands? Take a look at the best family hotels in Tenerife.
Emily Gilbert is the Features & Reviews Editor for Mother&Baby and has written for the website and previously the magazine for six years. Specialising in product reviews, Emily is the first to know about all the exciting new releases in the parenting industry.