The largest of Spain's Canary Islands, Tenerife is renowned for its stunning beaches, year-round sunshine, and a myriad of attractions such as the famous Siam Park waterpark. If you're looking for an unforgettable holiday together, you'll want to know the best family hotels in Tenerife.
To help you plan a memorable family escape, we've curated 10 of the best family hotels in Tenerife, each one chosen for its exceptional family-friendly amenities so you can create lasting memories for the whole family.
From luxurious beachfront resorts to charming hotels nestled amidst lush gardens, our round-up of 10 hotels caters to families across all budgets. Whether you're seeking hotels with thrilling water parks, engaging kids' clubs, or simply a peaceful oasis to unwind, these hotels have something special in store for every family.
The best family hotels in Tenerife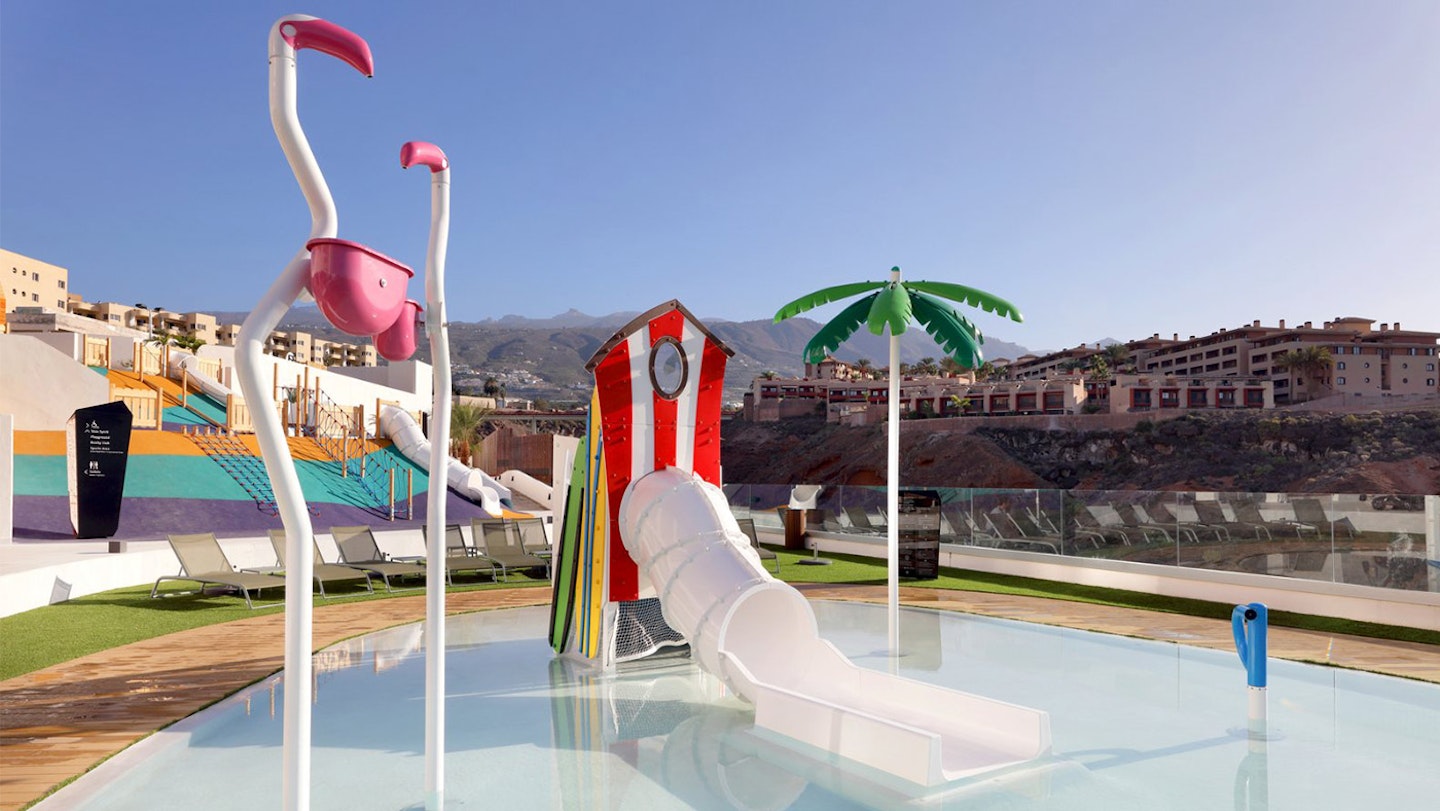 This upscale hotel is known for its rock and roll theme, offering stylish rooms with modern amenities. Your family will appreciate the extensive range of facilities, including the Roxity kids' club with daily activities, mini-golf, and a water park with thrilling slides. There are also several swimming pools, both for adults and children, and direct access to a beautiful beach.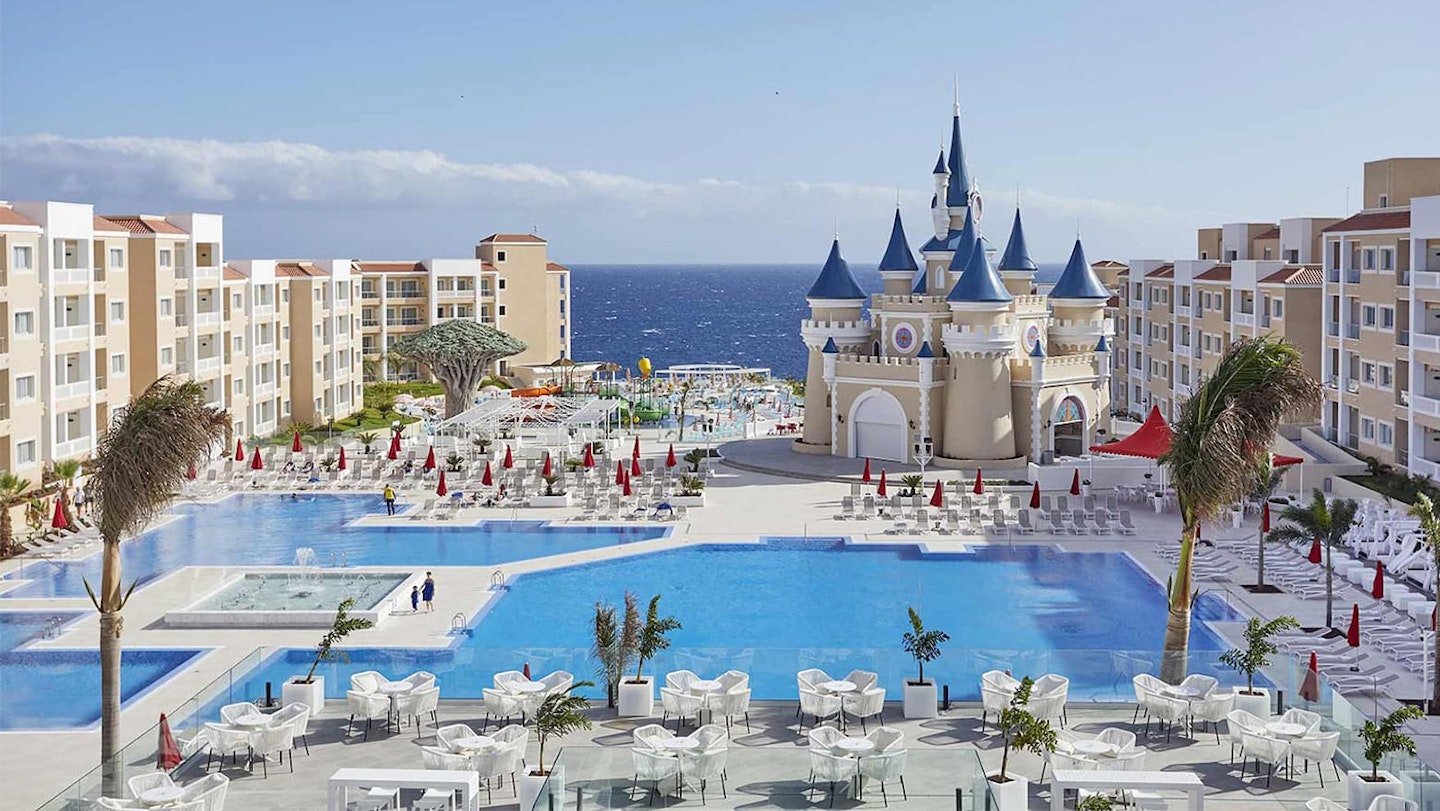 This all-inclusive resort is a dream come true for families. The hotel is based on the story of "Papimber and the Garden of the Hesperides" and the fairy-tale-themed rooms are perfect for kids. It boasts a selection of swimming pools, including a kids' pool with water slides and a splash park. Little ones will have a blast at the kids' club where they can take part in activities like costume workshops and cooking, while parents can relax at the spa or indulge in the resort's excellent dining options.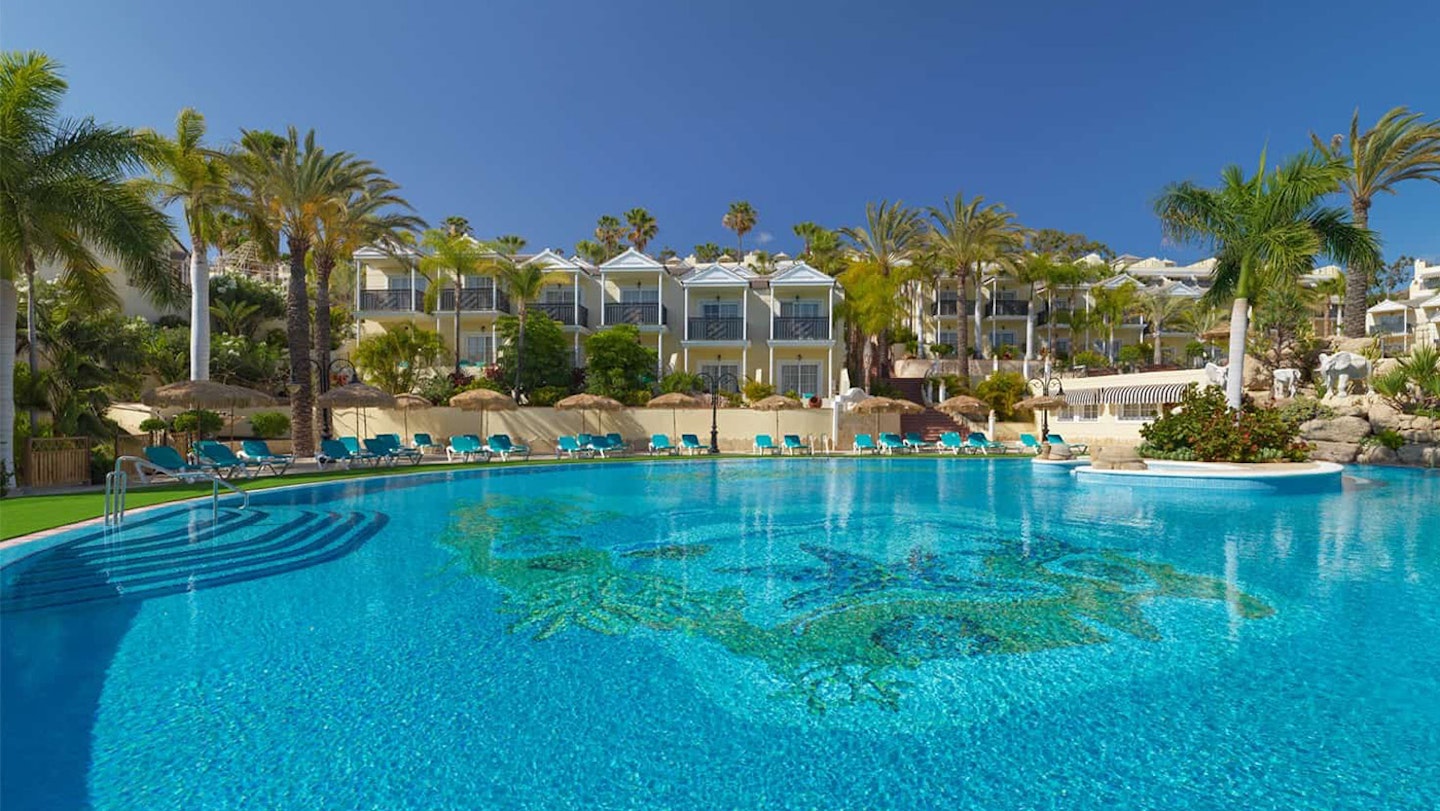 Offering spacious apartments with kitchenettes and separate living areas, the Gran Oasis Resort is an ideal choice for families who want their own space. The resort features a beautiful pool area with sunbeds and shaded areas as well as a separate pool for children with water slides. The kids' club organises fun activities like crafts, games and mini discos and there are sports facilities for the whole family to enjoy.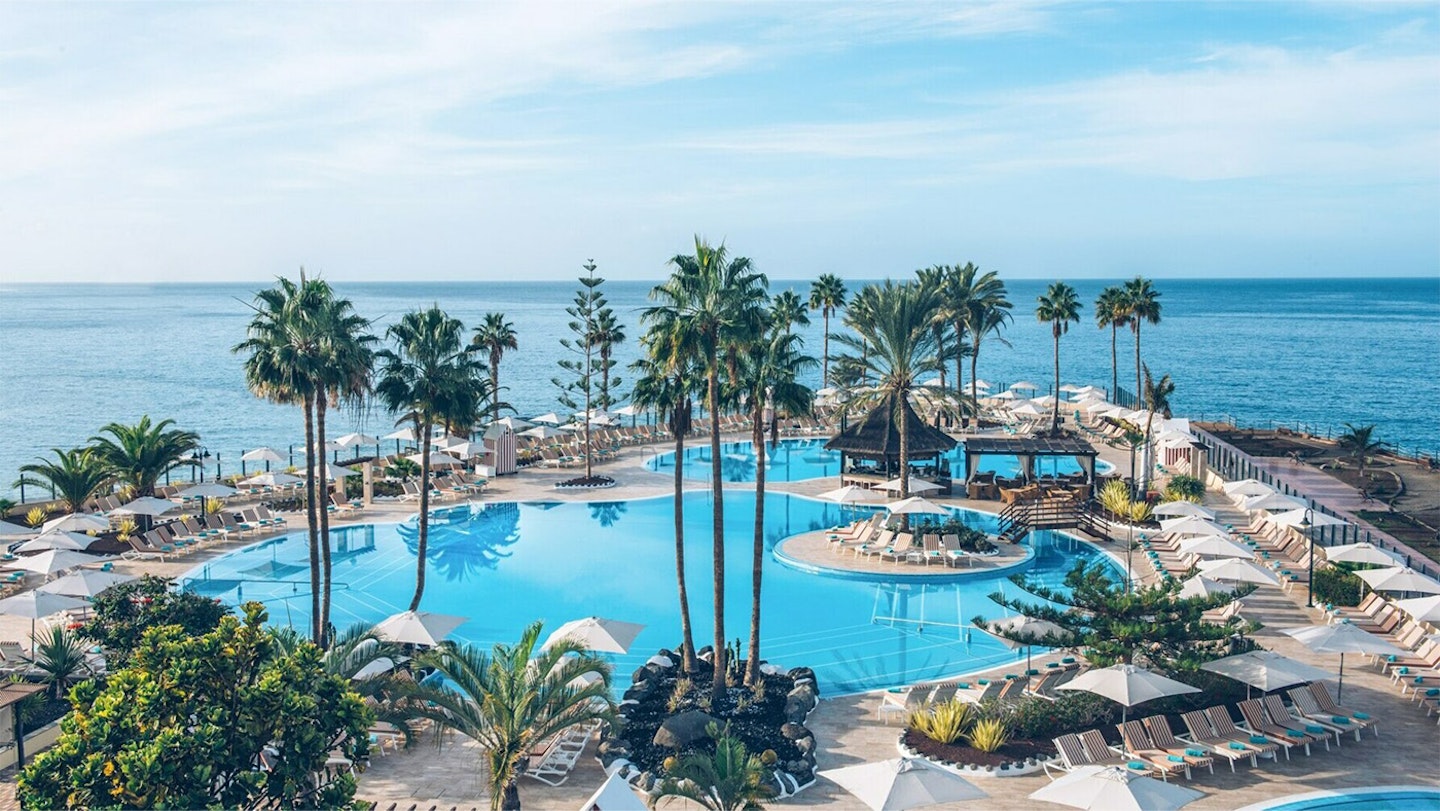 Set in lush gardens, this 5-star hotel is renowned for its exceptional service and luxurious amenities. The children's pool, playground, and Star Camp will be a big hit with kids and you'll love the spa with its thermal circuit plus having the choice of five restaurants. The hotel offers comfortable family rooms and is located right on the beach, making it perfect for beach-loving families.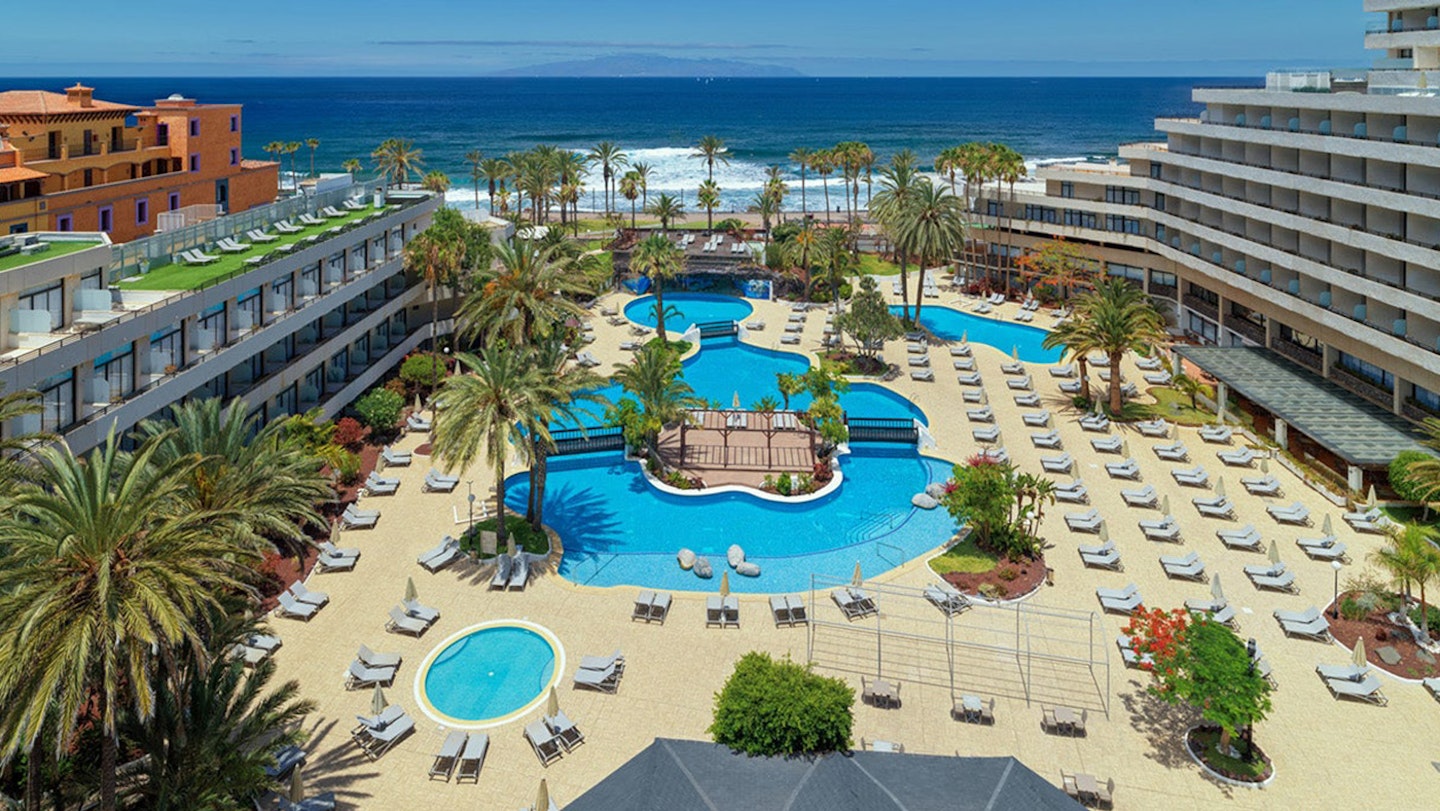 This centrally located hotel is an ideal option for families seeking entertainment and convenience. It boasts a lively pool area with water features, a separate children's pool, and Daisy Club which offers a full programme of activities for 4-12-year-olds. The hotel is also close to attractions and shops, making it easy to explore the centre of Playa de las Américas if you fancy a wander.
With a focus on luxury and tranquillity, this hotel offers apartment-style family suites with spacious living areas and modern amenities and all rooms have sea views for a real treat. The saltwater pool is heated and when you're done splashing around, there's direct access to the sandy La Enramada beach. The hotel also has a kids' club with activities featured around interests such as science, drama, the environment and more.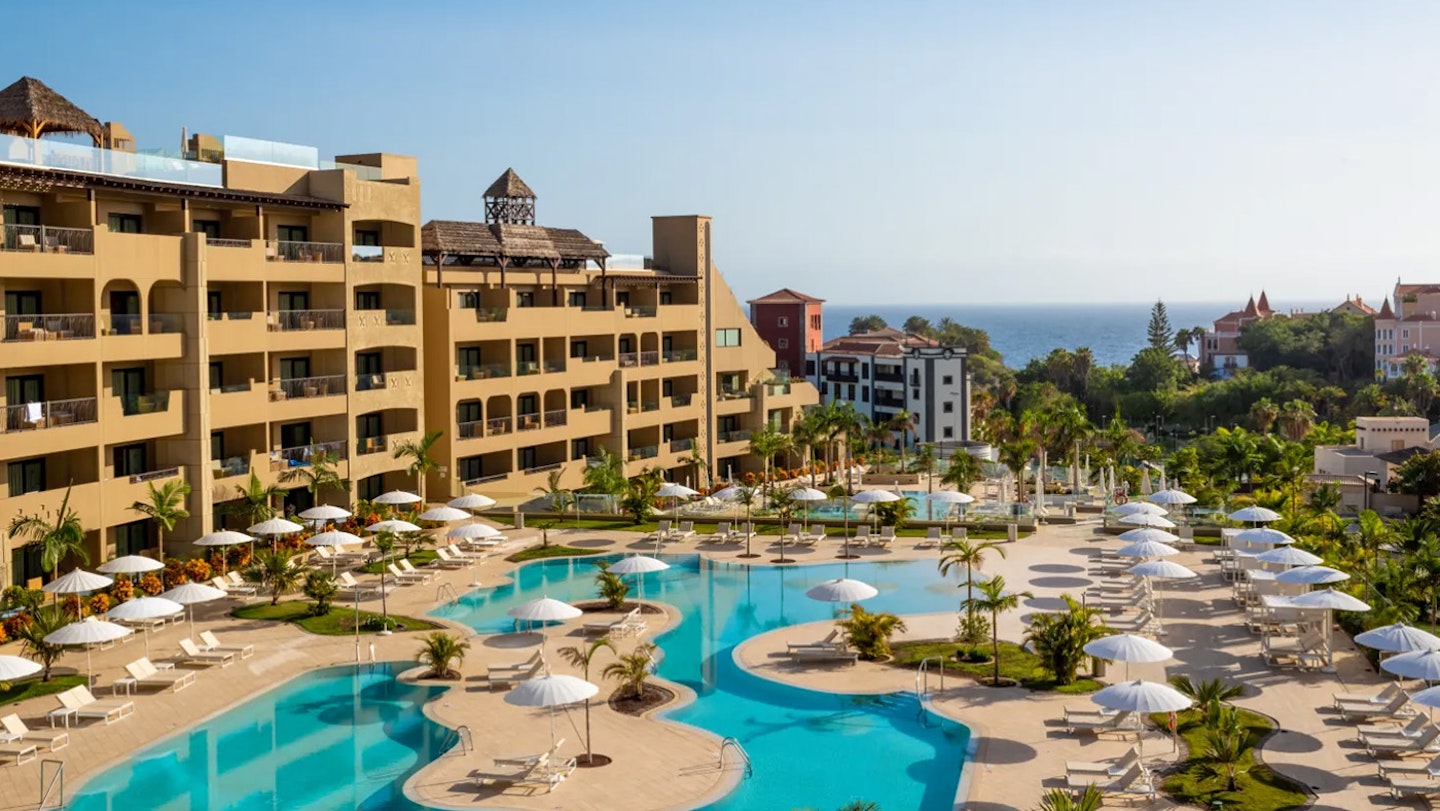 This modern hotel features a pirate-themed water park with three slides, splash zones, and a pirate ship, perfect for family fun. There's even an adventure park with climbing wall, suspension bridges, zip lines and tree houses. The hotel provides spacious family suites while the rooftop pool area offers stunning views and a quieter atmosphere for parents when the little ones are at the kids club.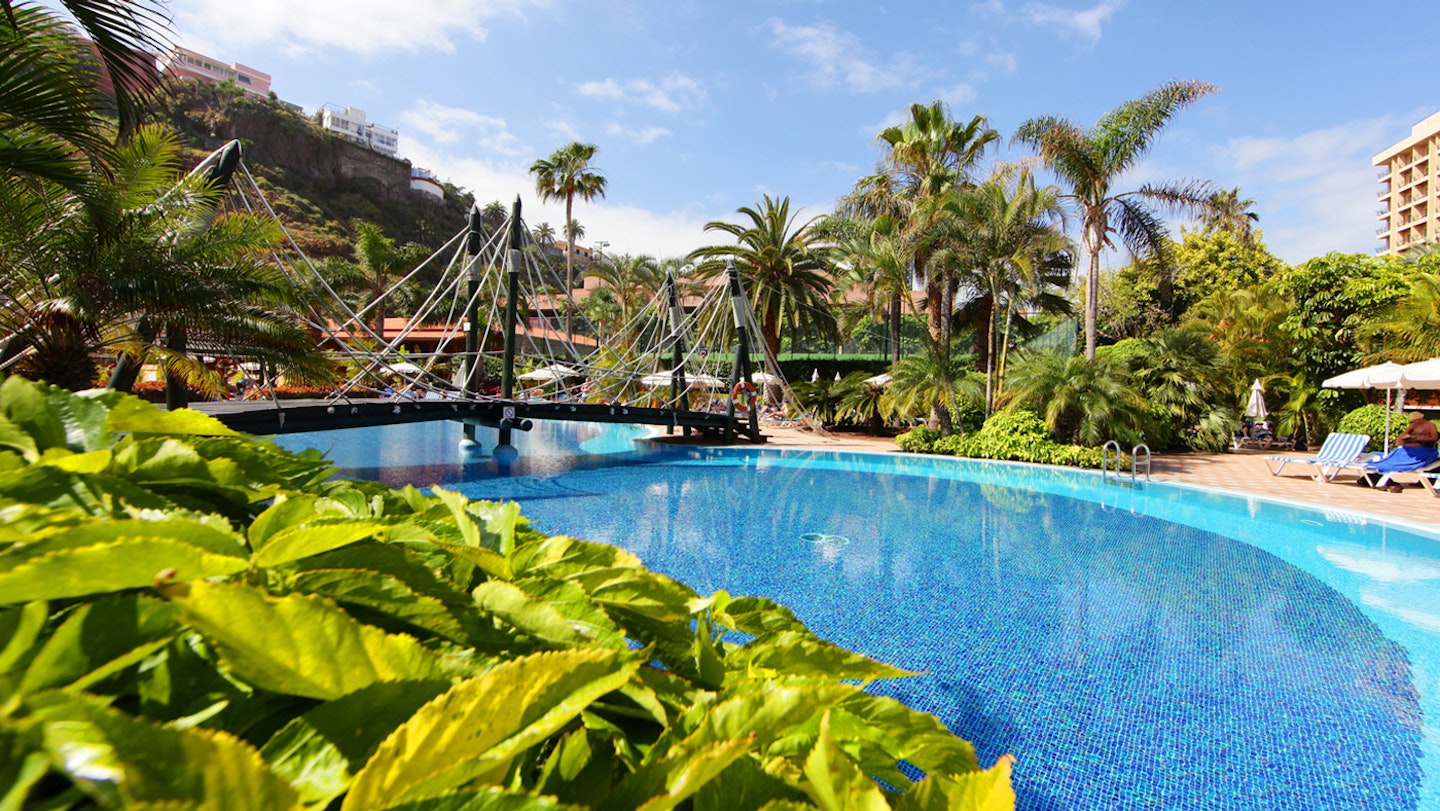 Situated on the north side of the island, this hotel provides a more traditional and charming Tenerife experience. There's the kids' club, playground, and family-friendly pool for mini travellers while the hotel's location also allows for easy exploration of the beautiful northern part of the island.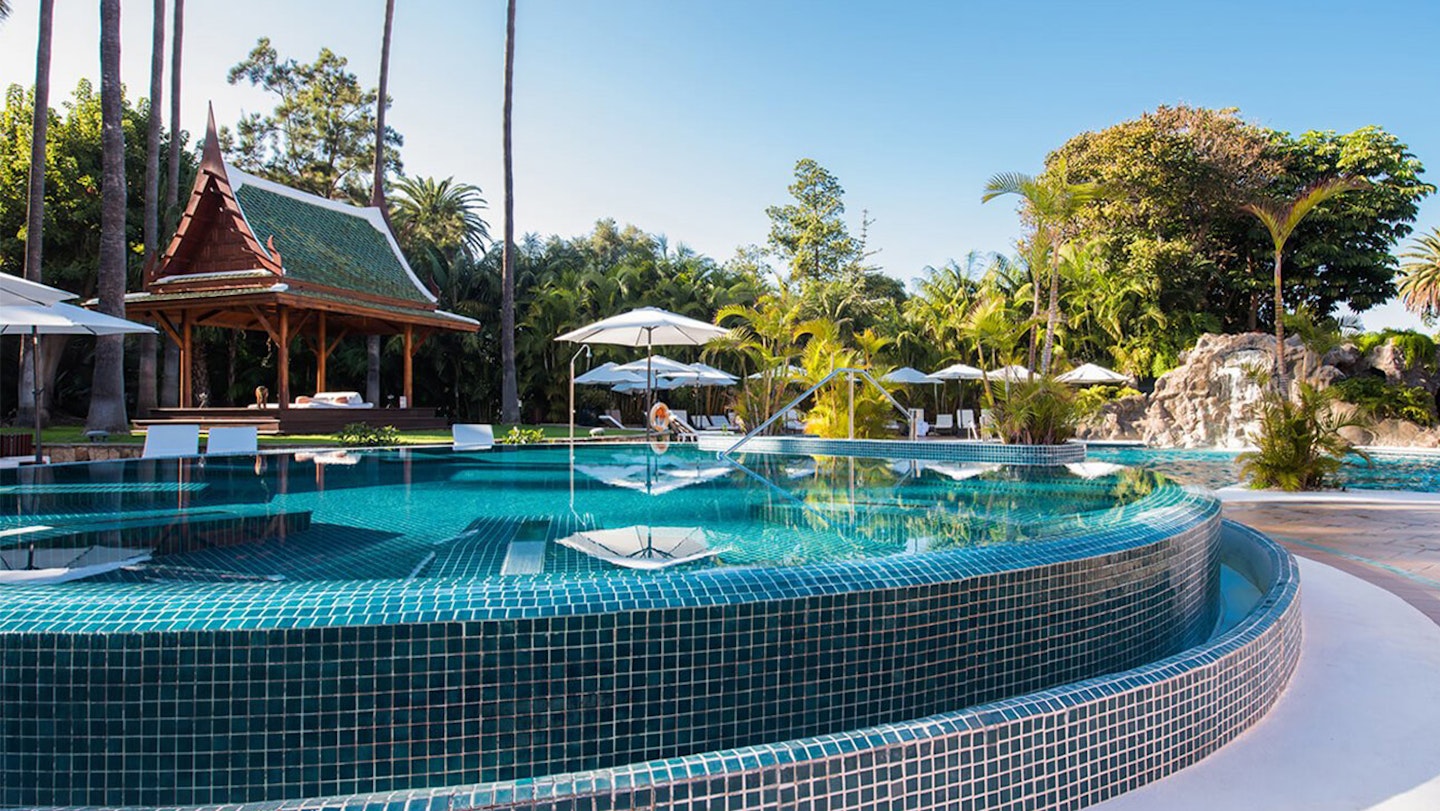 This elegant hotel is surrounded by 25,000 m2 of gardens and offers a peaceful oasis for you and your family to spend time together. The children's club organises activities like bowling, craft workshops and dances to keep youngsters busy, meaning you can check out the Oriental Spa Garden where you can immerse yourself in treatments and therapies.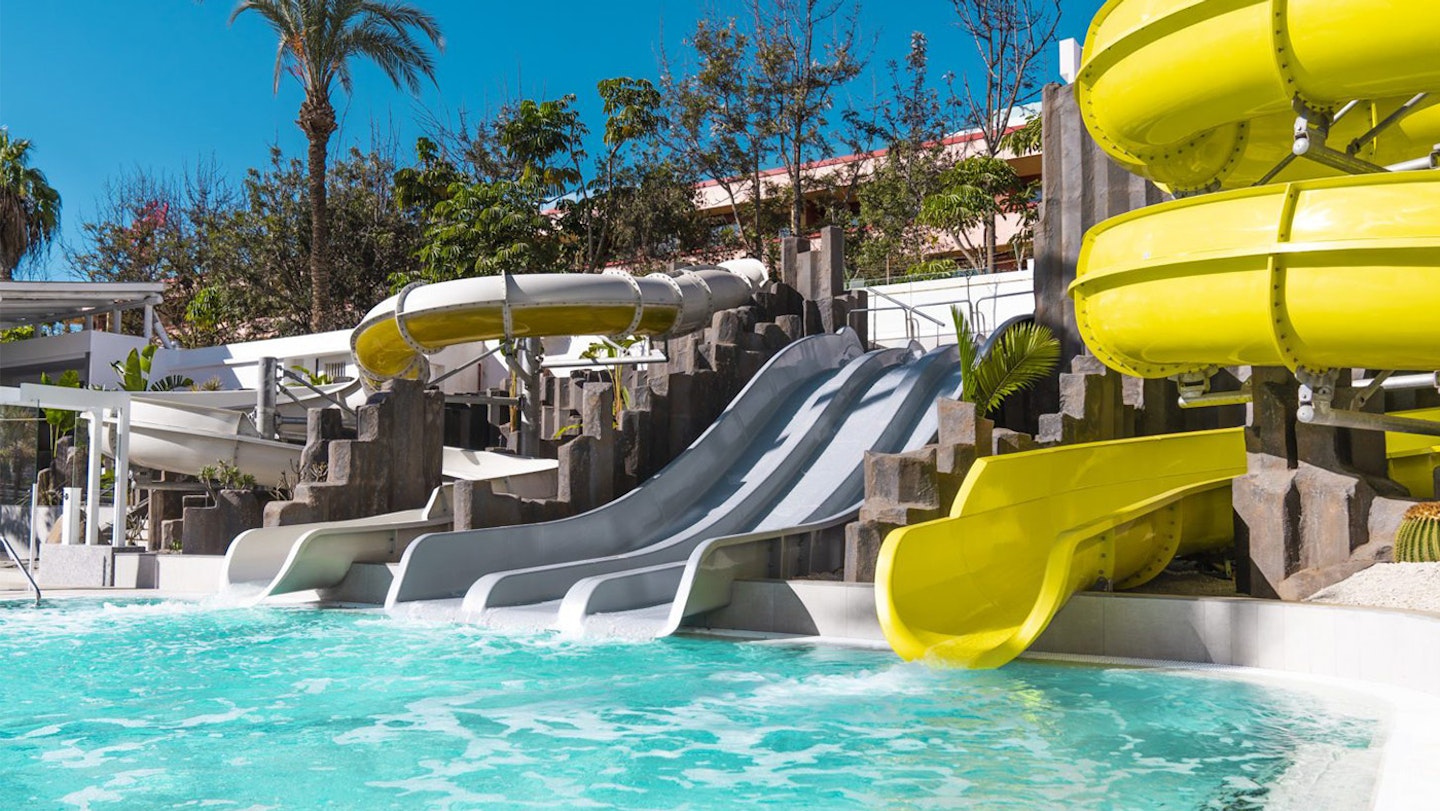 With an excellent entertainment program, including live shows and performances, this hotel ensures all members of the family are always entertained. The water slides at the pool area as well as zooming about on the zip wire will keep the kids happy, while you can relax at the spa or by the poolside bar.
Emily Gilbert is the Features & Reviews Editor for Mother&Baby and has written for the website and previously the magazine for six years. Specialising in product reviews, Emily is the first to know about all the exciting new releases in the parenting industry.