There are so many Halloween costumes for kids out there to choose from, but this skeleton face paint design is a simple yet effective option, so why not give it a go? In this video, Party Delights shows you how to create a spooky skeleton face paint design, and to make it even easier, we've broken down the tutorial into easy-to-follow steps. This Halloween there's no excuse for not getting into character and scaring your friends with this creepy skeleton face paint!
How to face paint a skeleton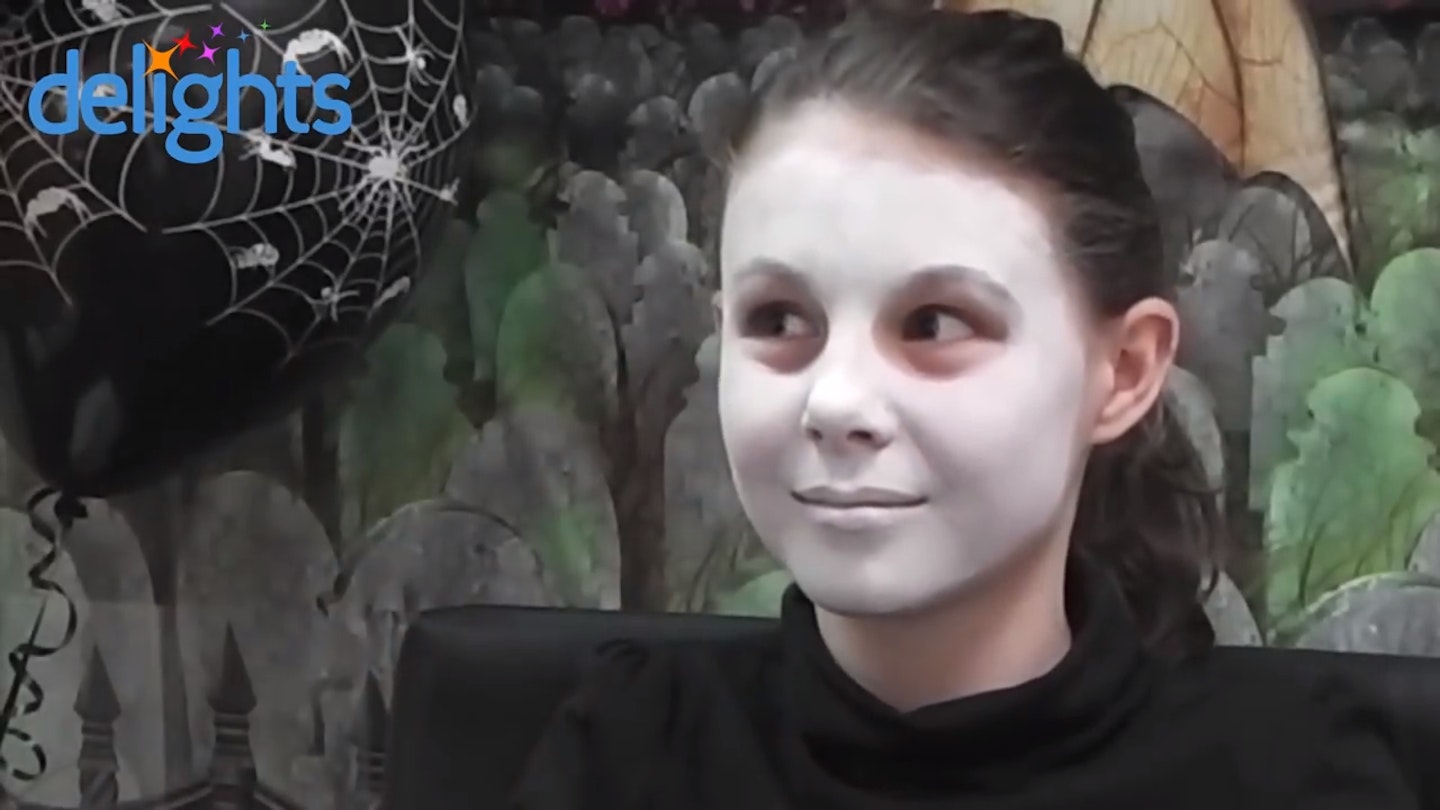 Step 1
Wet a make-up sponge a tiny bit and then dip it into white face paint before starting from the centre of the face and working outwards, making most of the face white but leaving the sockets.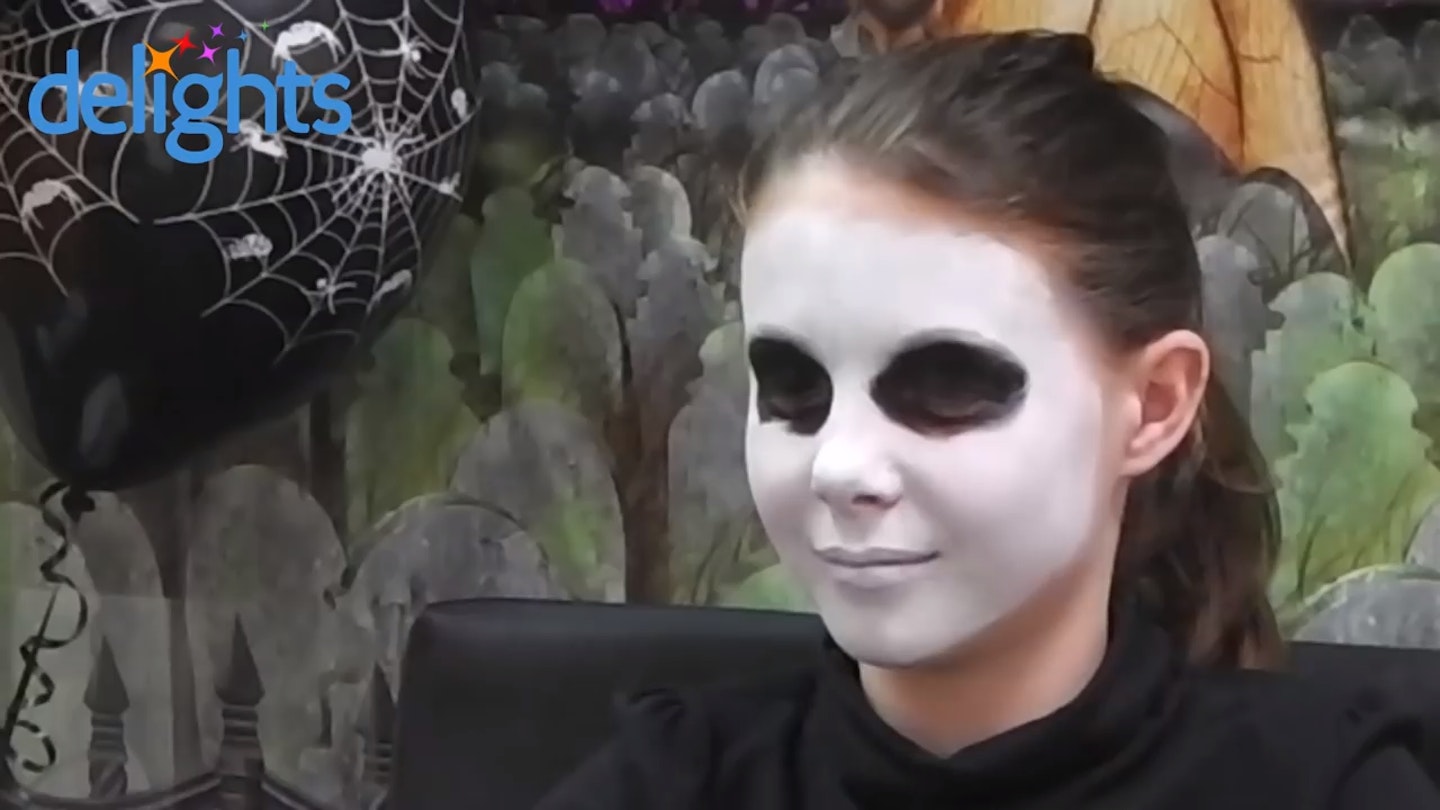 Step 2
Using the flat side of a sponge, use black face paint and gently apply it to the eyelids and inner part of the socket, also covering the eyebrow and underneath the eye.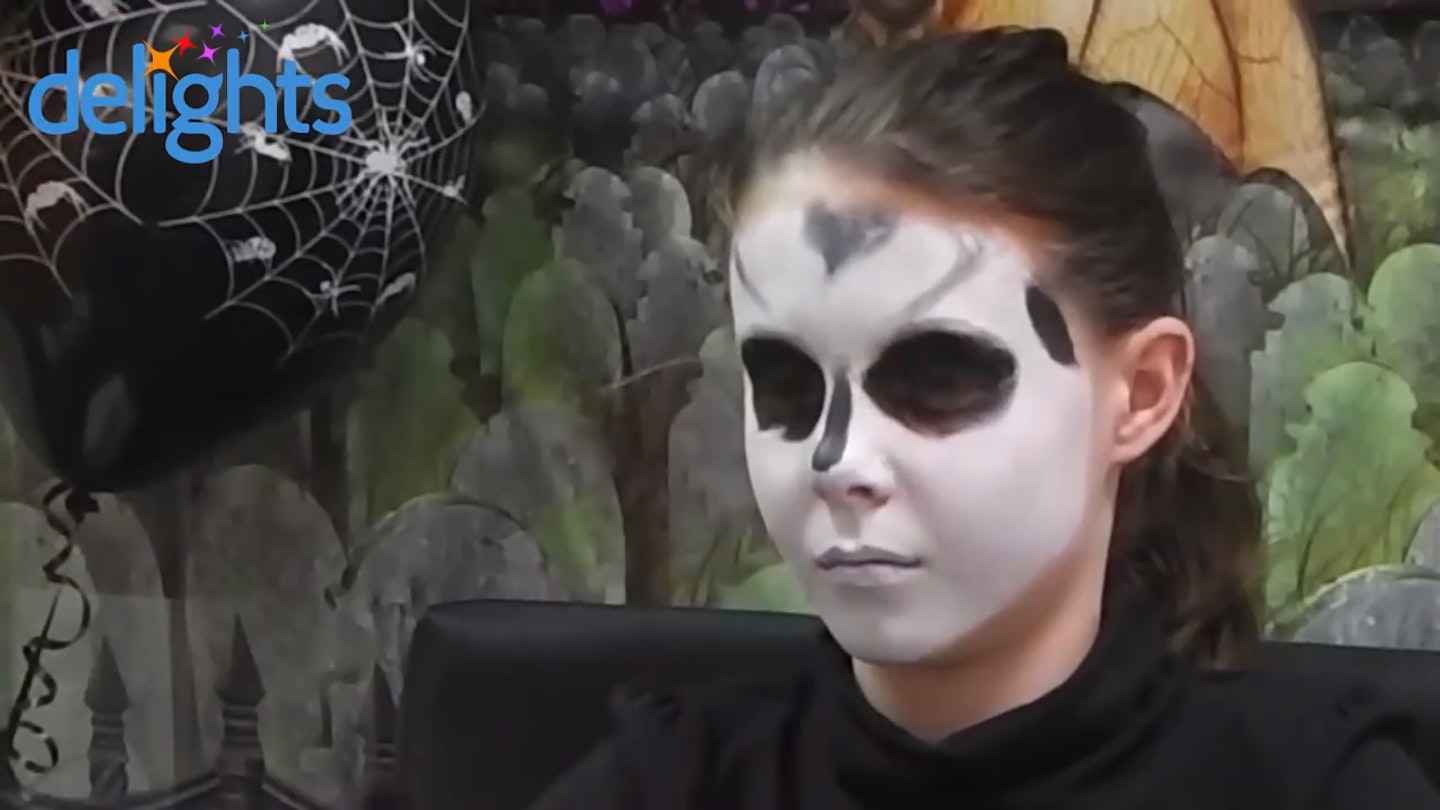 Step 3
Still using the black face paint, use the pointed side of the sponge to work down the middle of the nose. Next, dab the black face paint on your hand to get any excess off and in the temples, dab a bit of face paint on each side of the head. Add a small V shape in the middle of the forehead. Using the pointy edge of the make-up brush, lightly create lines either side of the V. Just under the cheekbone, add a faint line on either side of the face.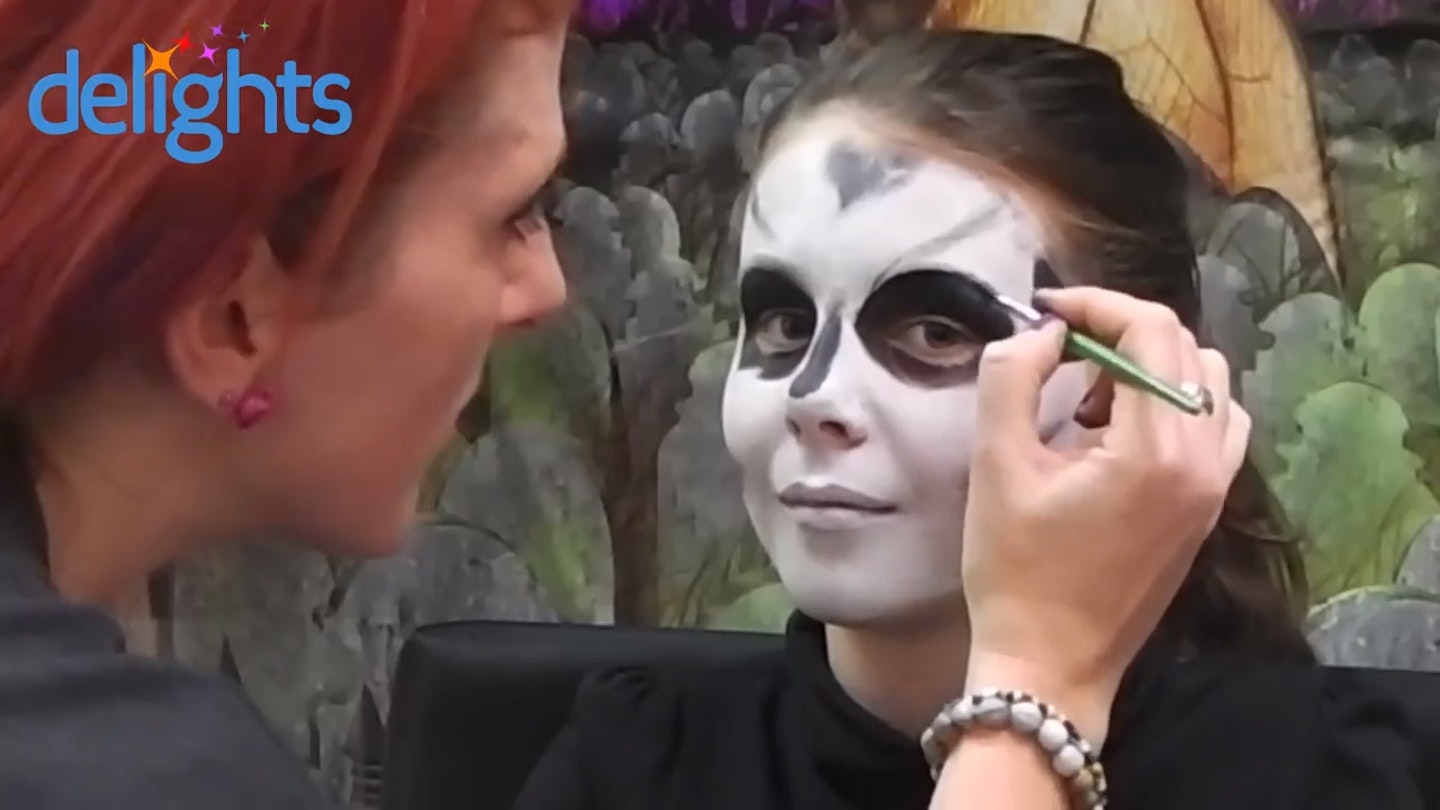 Step 4
Using a thin make-up brush, tidy up the linework by going around the eye sockets and nose, making the outline sharper. Add thin 'cracks' going up the forehead and away from the eyes.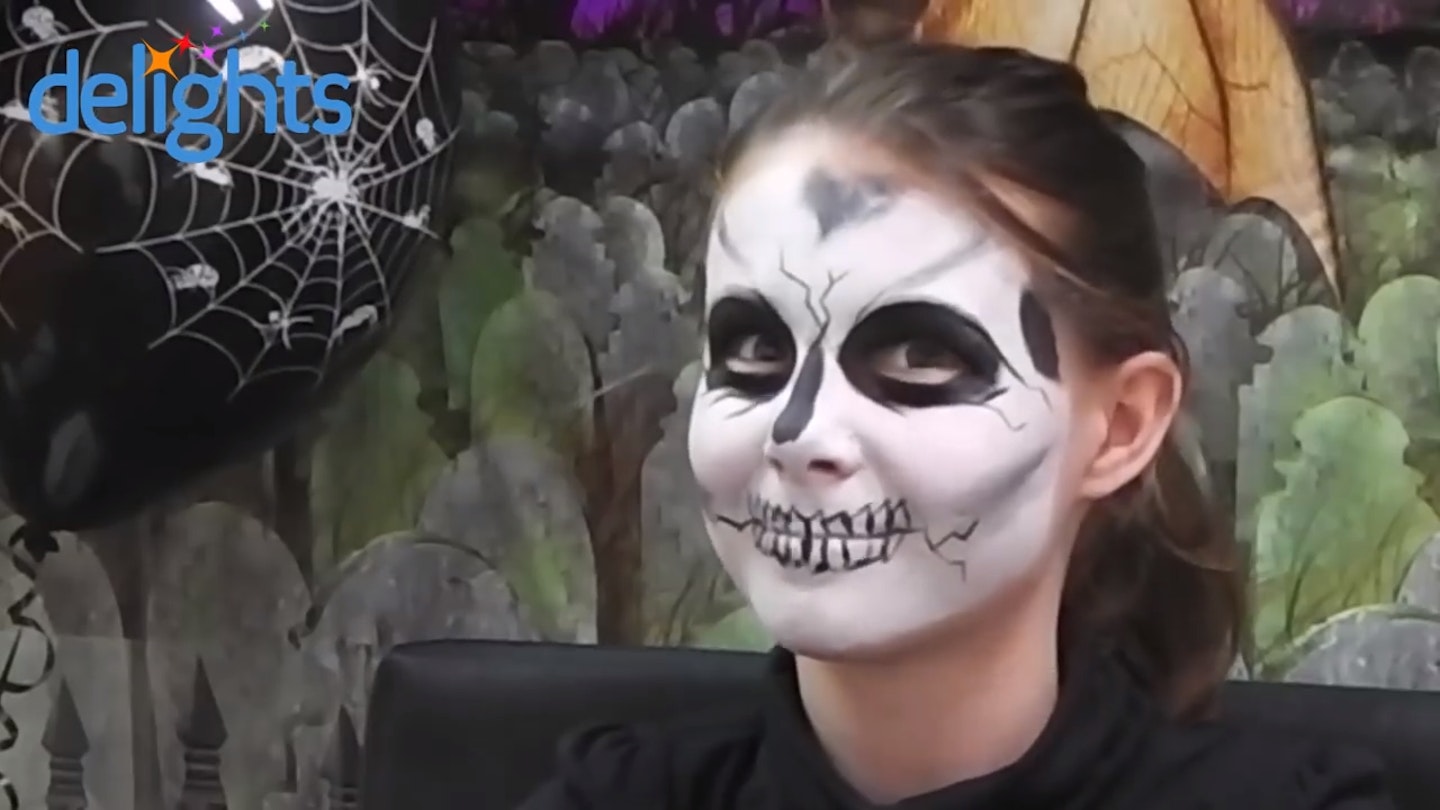 Step 5
Using the flat side of your thin make-up brush, start in the middle of the top lip and draw teeth with a point at the top pointing upwards. Repeat with the bottom lip, but make the tip of the teeth point downwards. Draw cracks from each side of the 'teeth', working outwards and splitting off. Add a final crack leading off from the nose cavity.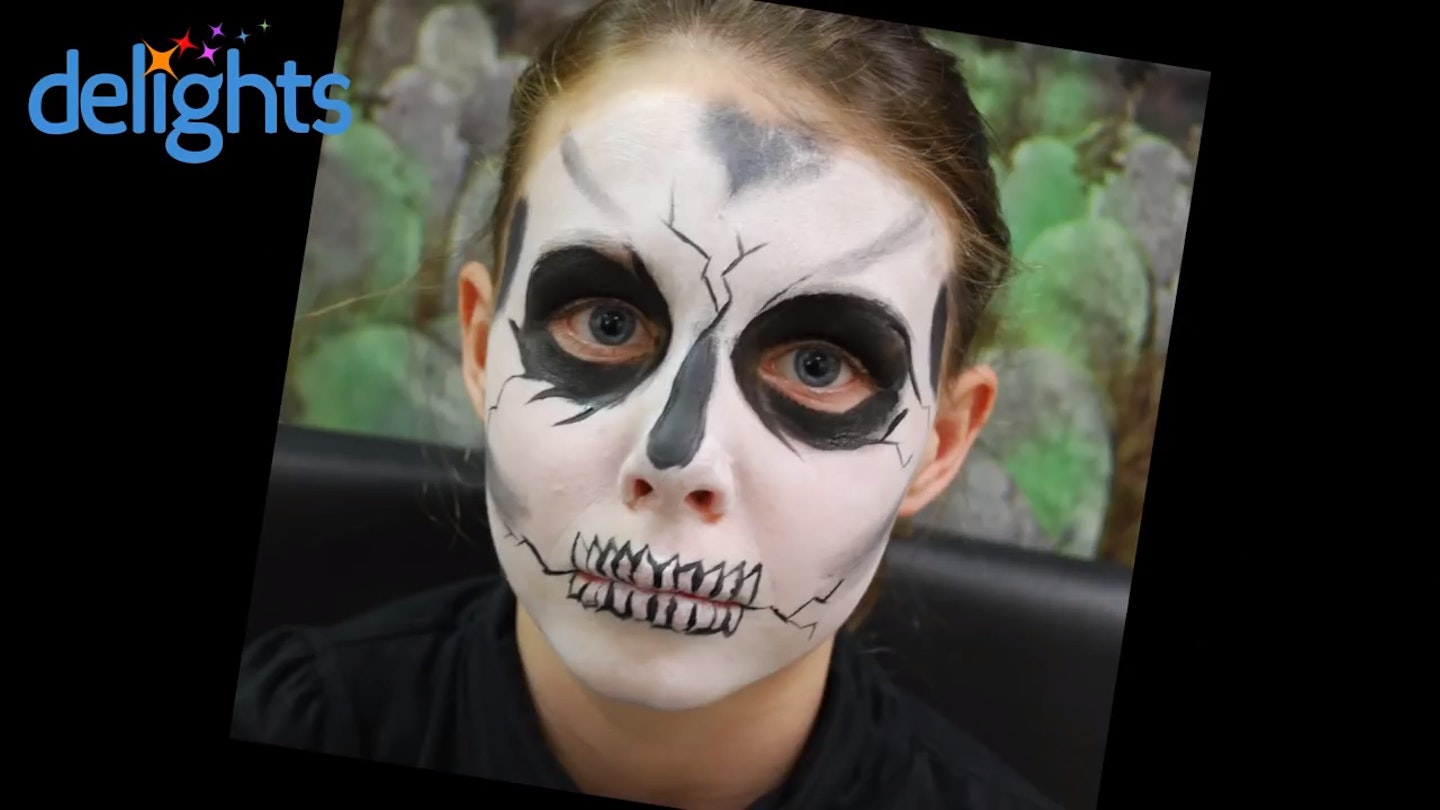 Halloween face paint essentials to buy
Best face paint for multiple designs
Description
Suitable for sensitive skin, these face paints are great for creating spooky Halloween faces, and
Pros
Suitable for sensitive skin
Includes a step by step instruction guide
Cons
The quantity of face paint is quite small
Best additional sponge set for face paint
Description
Containing two long lasting sponges for smooth paint application, this set is ideal for birthday
Pros
Suitable for sensitive skin
Good for covering large areas of skin
If dressing up as a skeleton doesn't appeal to your little one then perhaps they would prefer to try something creepier like a witch, or vampire, or even something cuter like a pumpkin. There are lots of Halloween face paint designs for you to try. Don't let the kids have all the fun either, there are plenty of family Halloween costumes and the children will be so excited to see mum and dad joining in the fun as well. While dressing up at Halloween is always popular, there are lots of other Halloween activities you can do with your little one if putting on a costume or face paint isn't their thing.
Laura Healy is a Commercial Content Writer for Mother&Baby. She is a mum-of-two girls and loves writing about all things parenting. She has a PhD in Creative Writing and enjoys reading and attending literary festivals, as well as writing fiction.