One of our favourite Halloween costume ideas for our little ones are ghostly ones! Even better, you can find lots of fun and affordable toddler ghost costumes options out there. Why not also find ghostly family Halloween costumes and match each other?
Perfect for the spooky season, ghost outfits are a simple and effective fancy dress outfit option for parties or trick or treating. Plus, if you get an oversized option it will last them for a couple of years, or it could be passed down to a younger sibling or a family member once they've grown out of it.
Editor's Choice:
•Best oversized ghost costume: Spooktacular Creations children's Halloween ghost - Buy now from Amazon
•Best for young children: Toddler Ghost Cosplay Cloak - Buy now from Temu
•Best for fancy dress: amscan Baby and Kids Ghost Dress - Buy now from Amazon
•Best ghost dress: Toddler Pumpkin And Ghost Print Dress - Buy now from Shein
We've put together a list of of our favourite ghost-themed toddler Halloween costumes for your little Casper and have also included ways you can get creative and make your own, check them out below.
The best toddler ghost costumes 2023
Best oversized ghost costume
Description
If you're looking for an oversized ghost costume, Spooktacular Creations have absolutely nailed
Pros
Durable material
Includes a pumpkin bag
Cons
Some users say they had to pin it at the back so child could see through eyeholes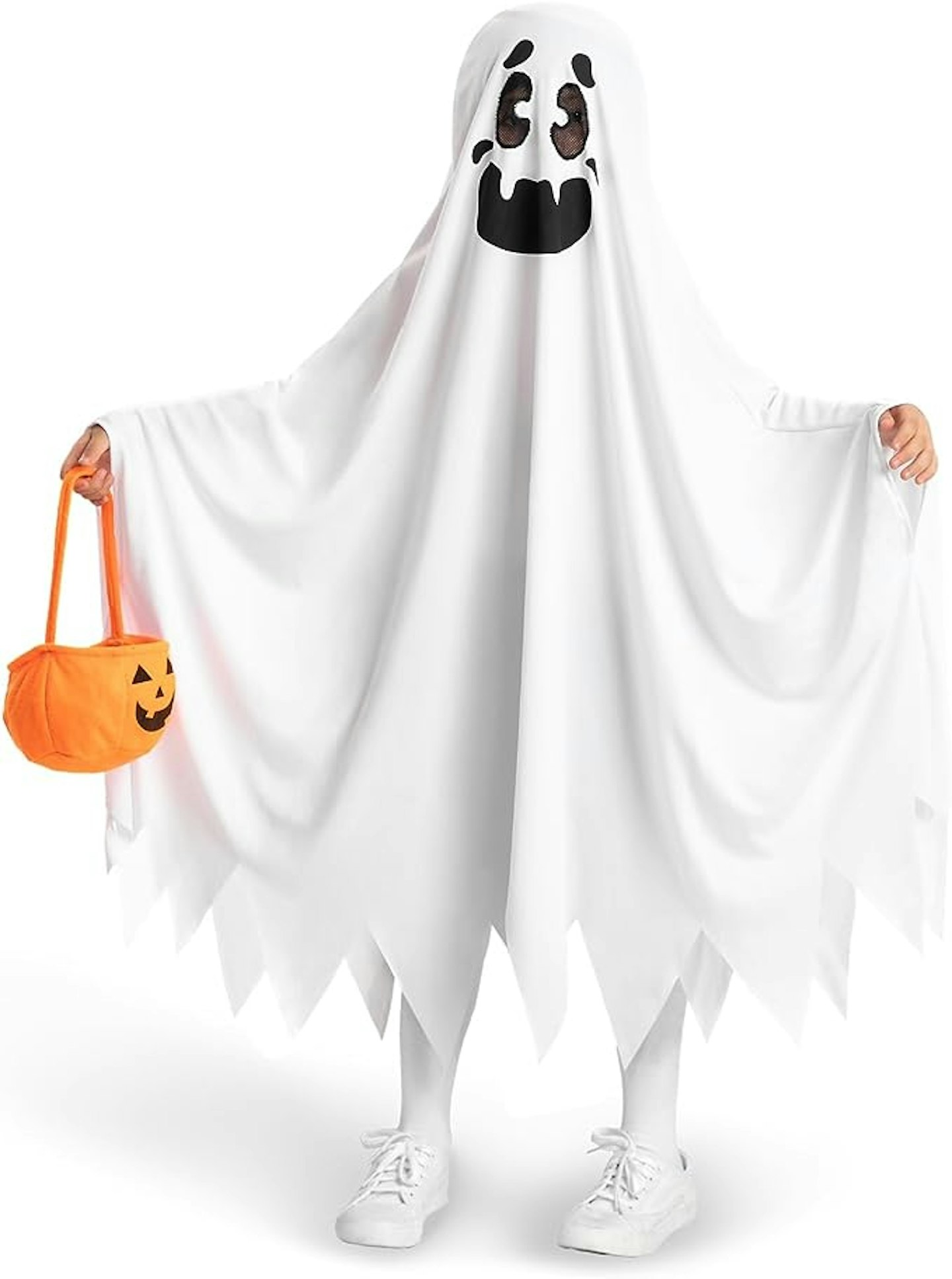 Best for young children
Description
Up next is this adorable cloak and hat combo. It's super soft and we love the addition of the
Pros
Super soft material
Buttons to keep it in place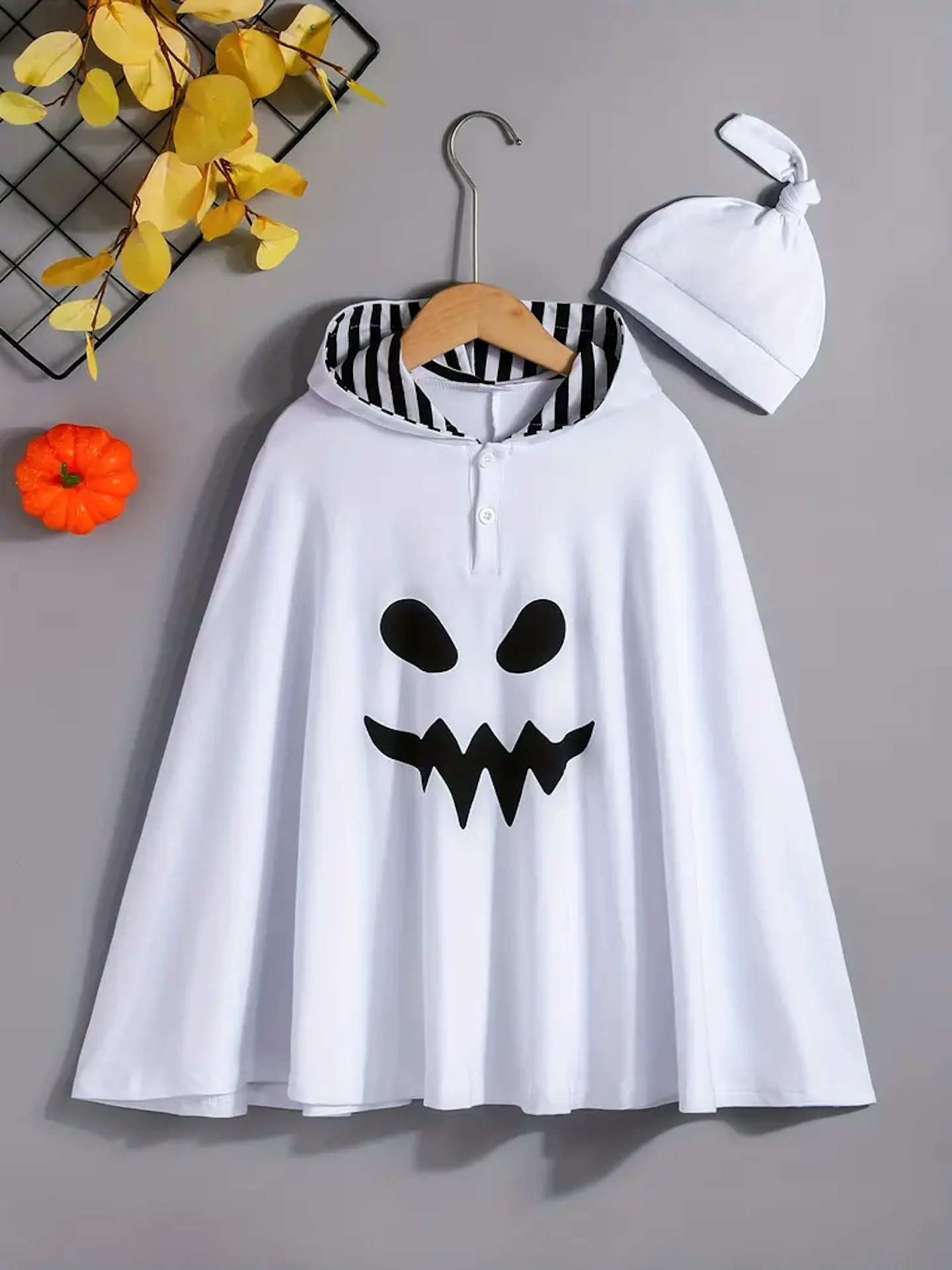 Best for fancy dress
Description
A dress is the way to go for those who may not want a cloak or a cape. This pretty number is
Pros
Comfy long sleeves
Underskirt lining
Cons
Lack of colour variations

Best ghost dress
Description
Combining two much-loved aspects of Halloween: ghosts and pumpkins, this adorable print dress is
Pros
Frilly sleeves
Round soft neck
Cons
Reviewers say it runs small, so may need to size up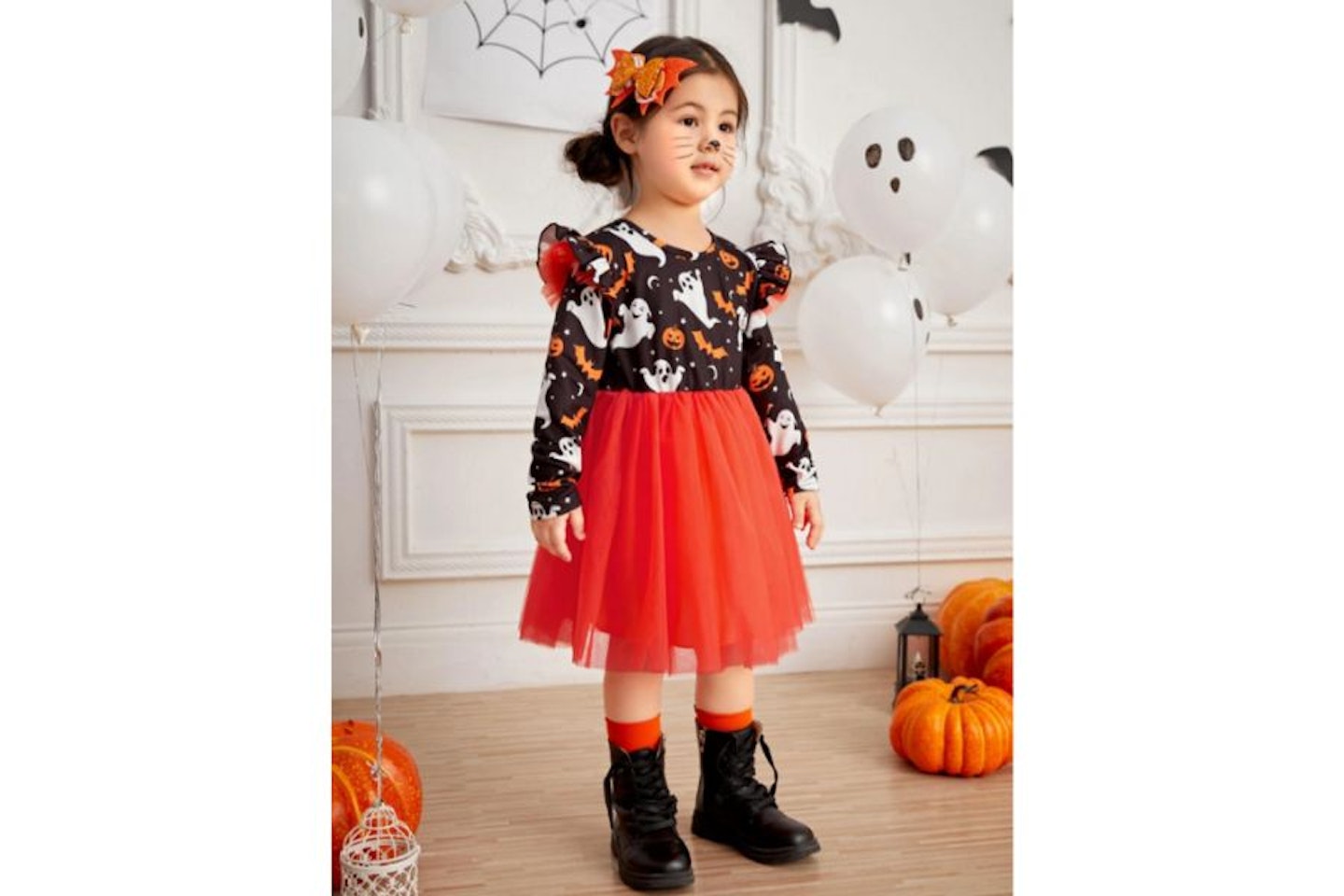 5. HENBRANDT Child Ghost Fancy Dress Costume
Best for matching headpiece
Description
With a detachable headpiece, this option is ghoulishly good! It's easy to pull on and it will
Cons
Not suitable for machine washing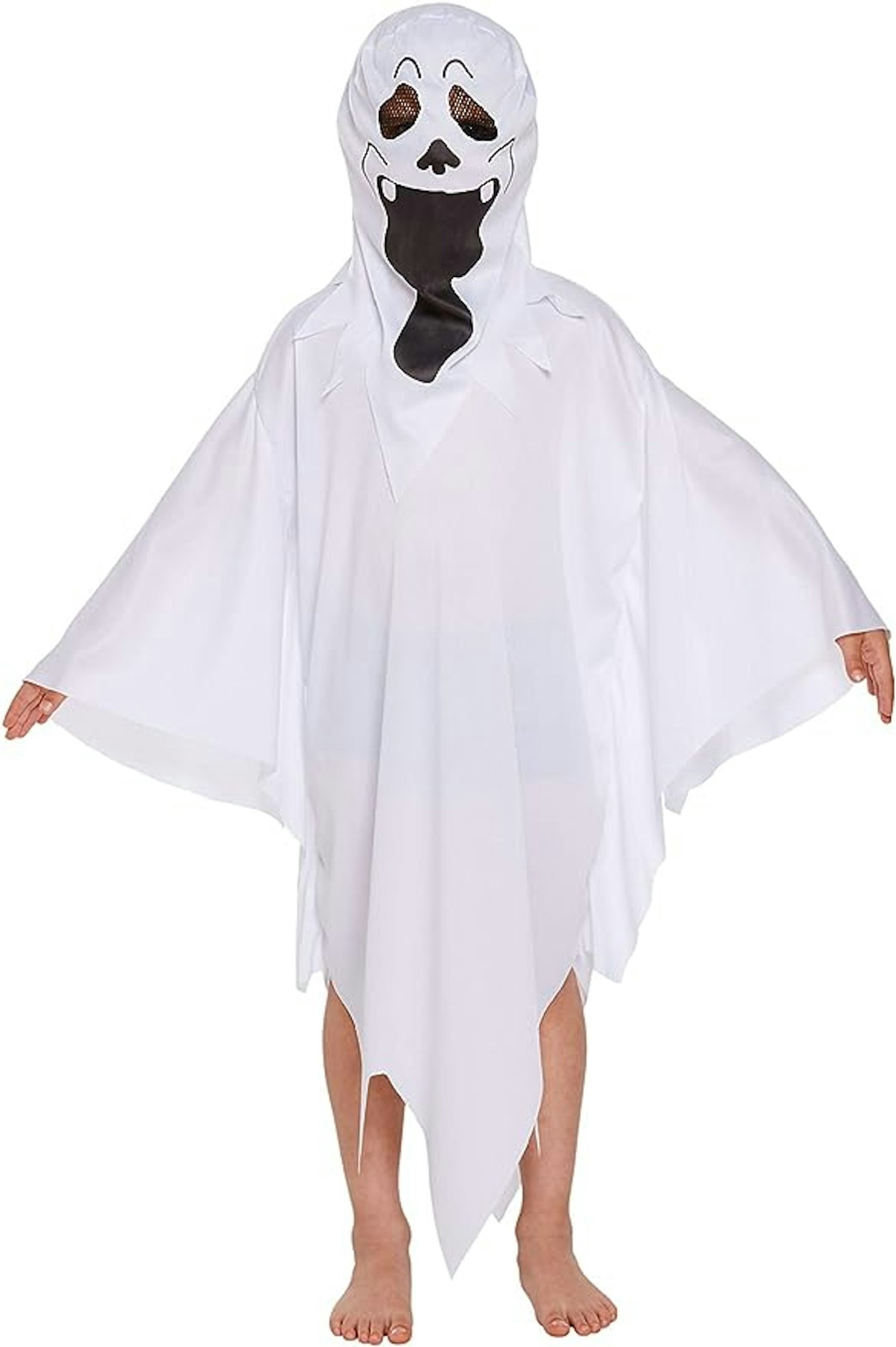 Best comfy Halloween costume
Description
We think this cape looks super comfy and we wish it came in grown-up sizes. Unlike other outfits,
Pros
Various ghost faces to choose from
Hood attached
Cons
Size options could be more varied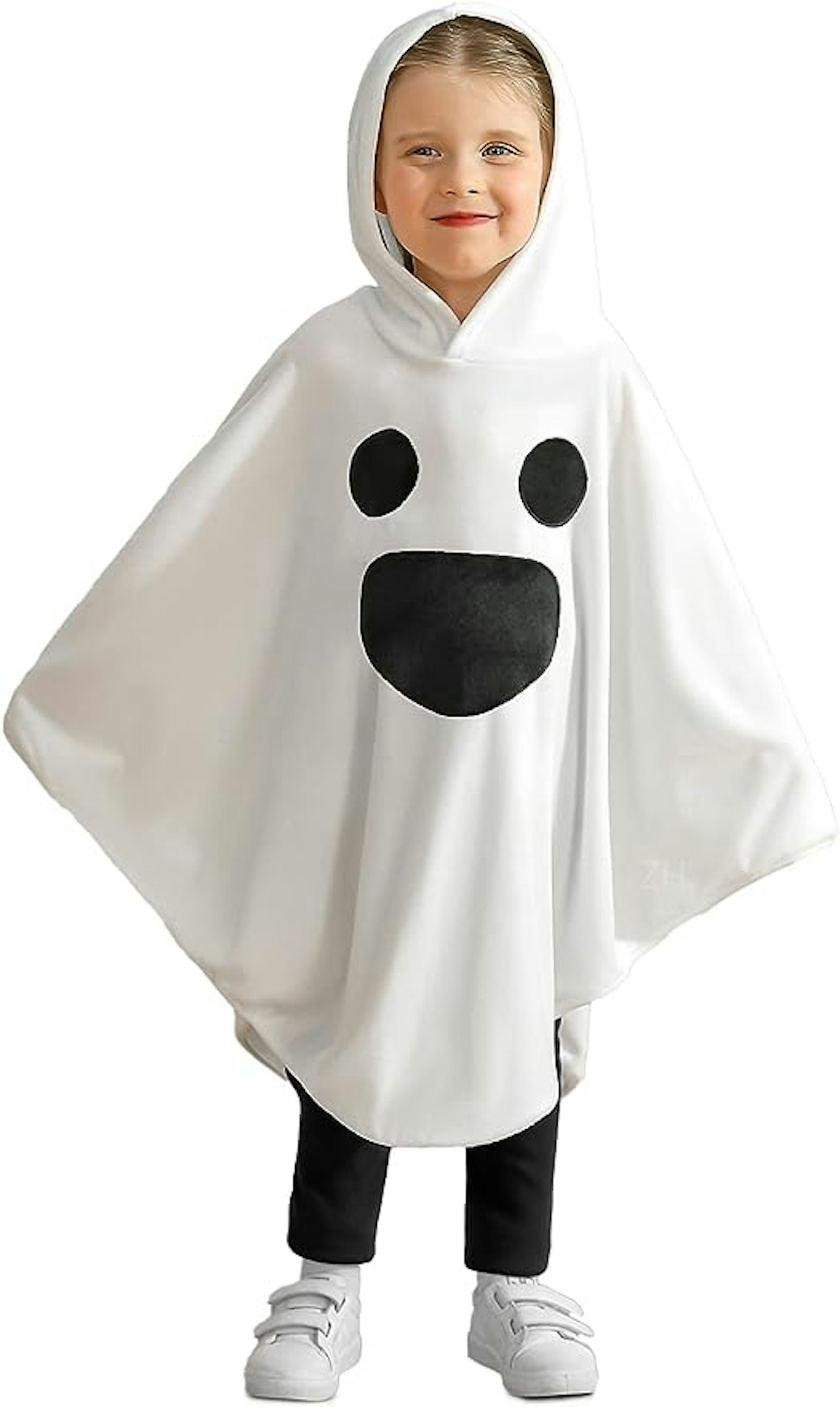 Best with headpiece
Description
Unlike other ghostly costumes, this option from SureShots has a detachable headpiece which they
Pros
Ankle length
Removable face mask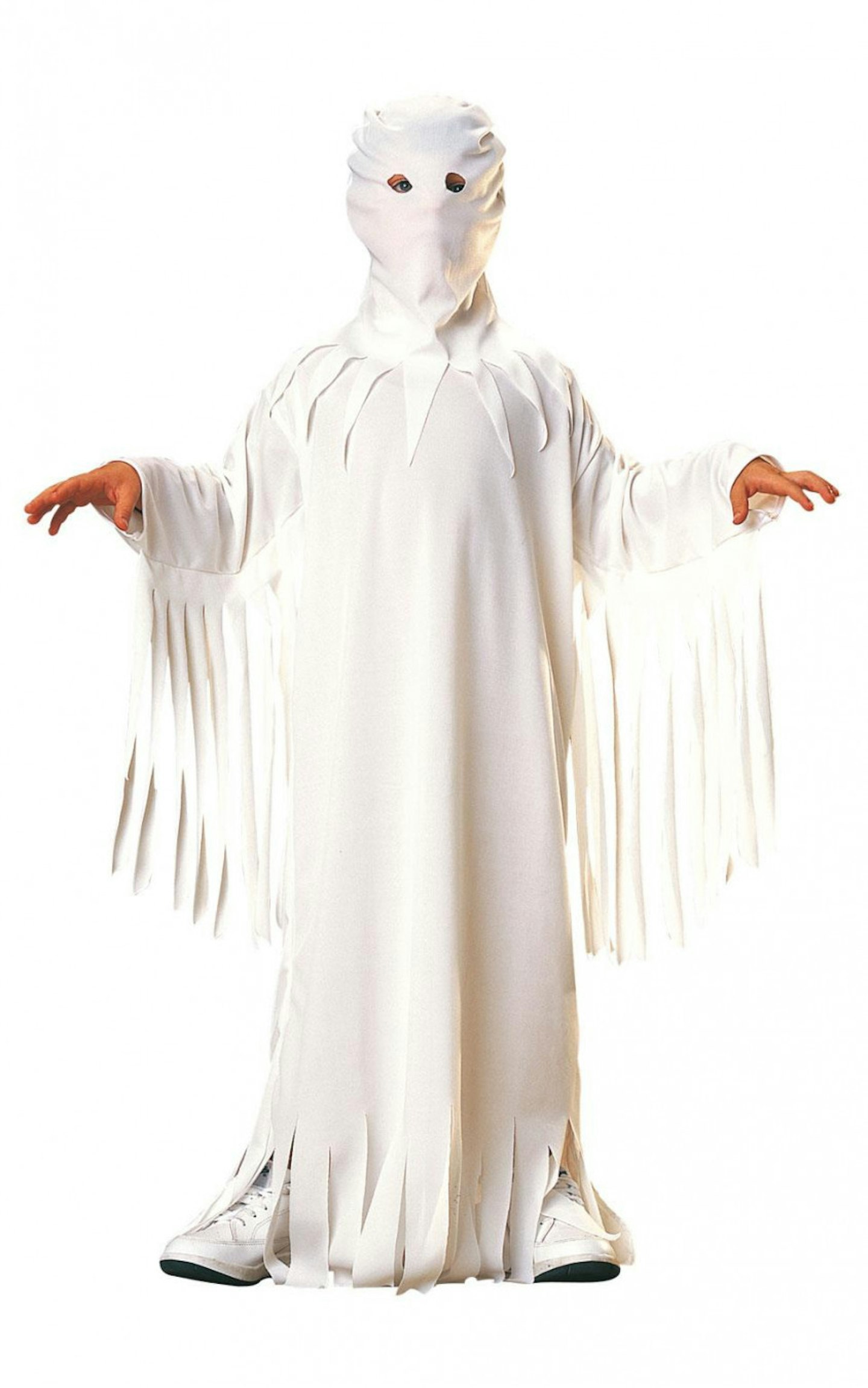 Best light up costume
Description
How cool is this glow in the dark costume? It will be easy to spot in them as your heading off
Pros
Very bright
Lightweight material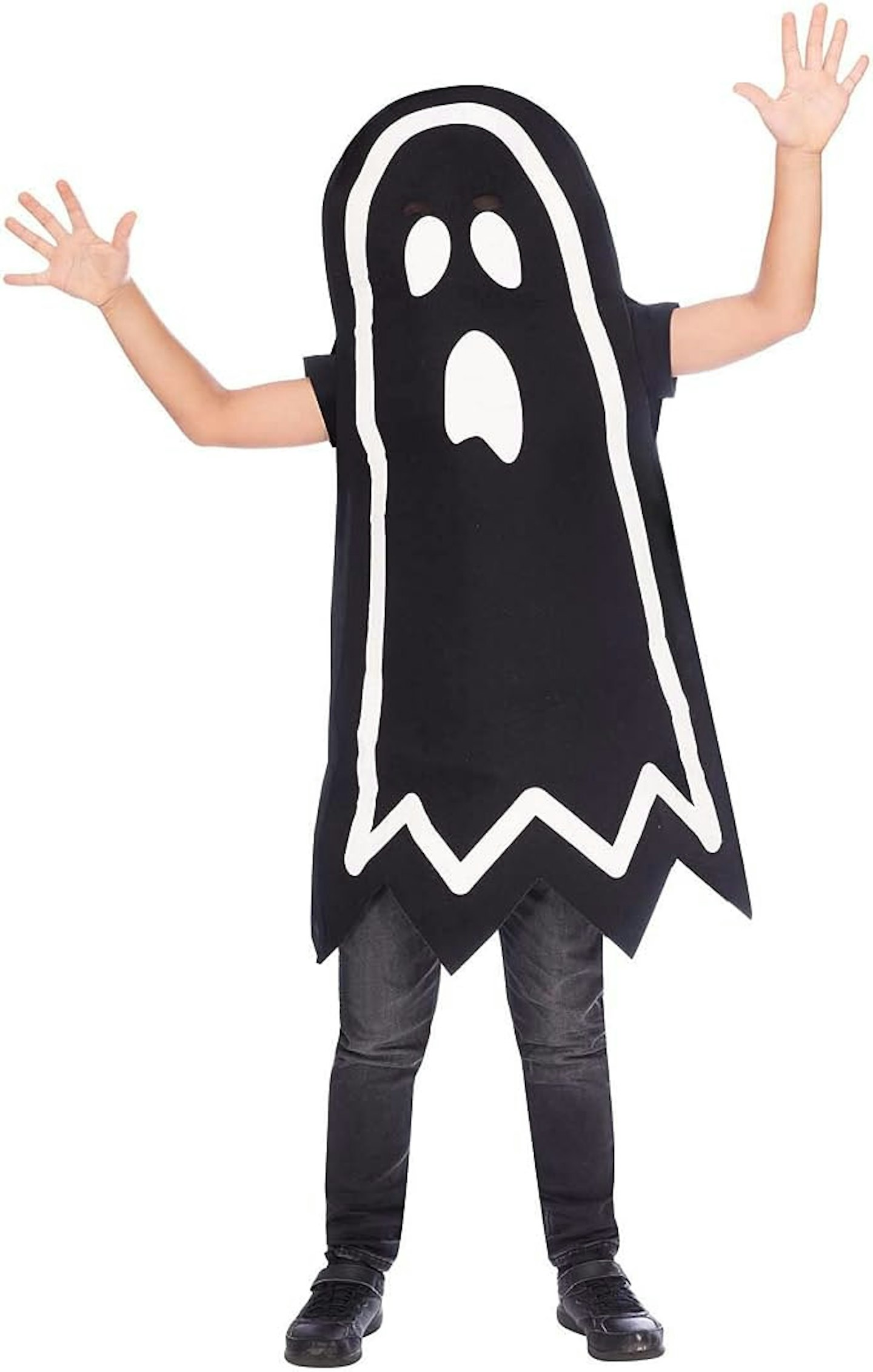 How to make your own toddler ghost costumes
If you prefer to go old-school and make your own costumes, here are some of the bits you may need. It's a great idea to get the kids involved in this process too, although remember to always supervise them!
Materials:
•White single bedsheet
•White t-shirt or long-sleeved top
•White leggings or tights
•White socks
•White trainers
•White hat
•White headband
•White nail varnish
•Face paint
Instructions:
Grab or buy a bedsheet that you're not worried about cutting up or destroying. Measure your little one or put the sheet over their head and use a pen to mark where their arms are and where their feet are.
You may need to cut the bottom of it if it's too long, then cut big circles where their arms would go. Next, draw on a big face at the top with a permanent marker and cut out some eye, nose and mouth holes so that they can breathe and see.
You may have some leftover bedsheet which could be used to make another ghost costume, or you could cut out strips of fabric and sew them onto the arms so that they swish around as they move.
October is a chilly month, so it's worth purchasing a long-sleeve white t-shirt to pop underneath to keep their arms and torso warm. Don't forget some leggings or a pair of thick tights for their legs and a pair of white trainers. You could also finish off with a white hat and some gloves.
To give a floating effect, (this works best at night) use a black top, trousers and shoes.
Best for a bedsheet
Description
A simple single bedsheet is more than enough to create a ghost costume. Just cut some eyes and
Pros
Budget friendly
Affordable price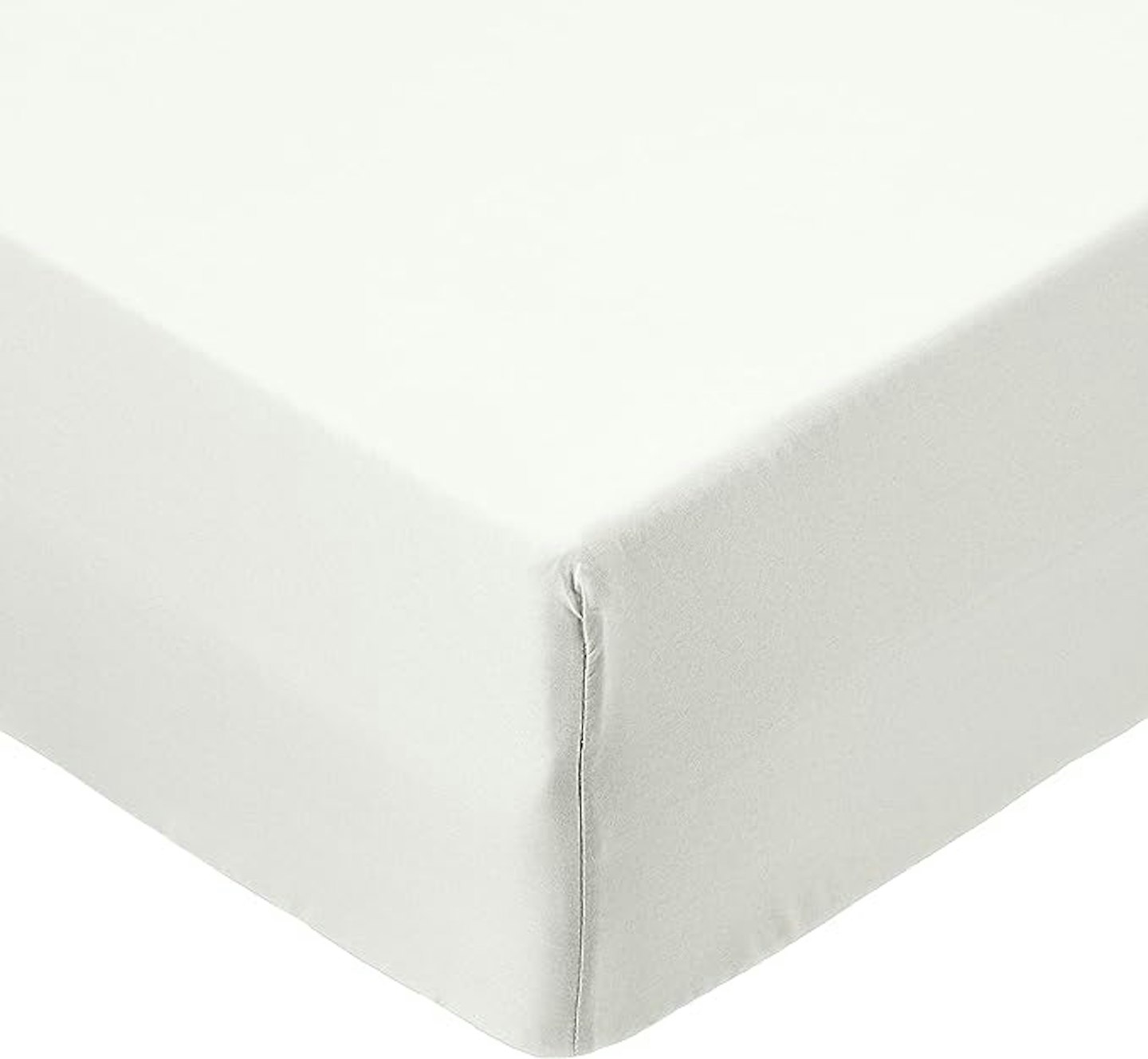 Best for an underlayer
Description
If you're planning on cutting arm holes into the bedsheet, your toddler could wear one of these
Pros
100 percent cotton
Machine washable
Cons
Some say that it may run big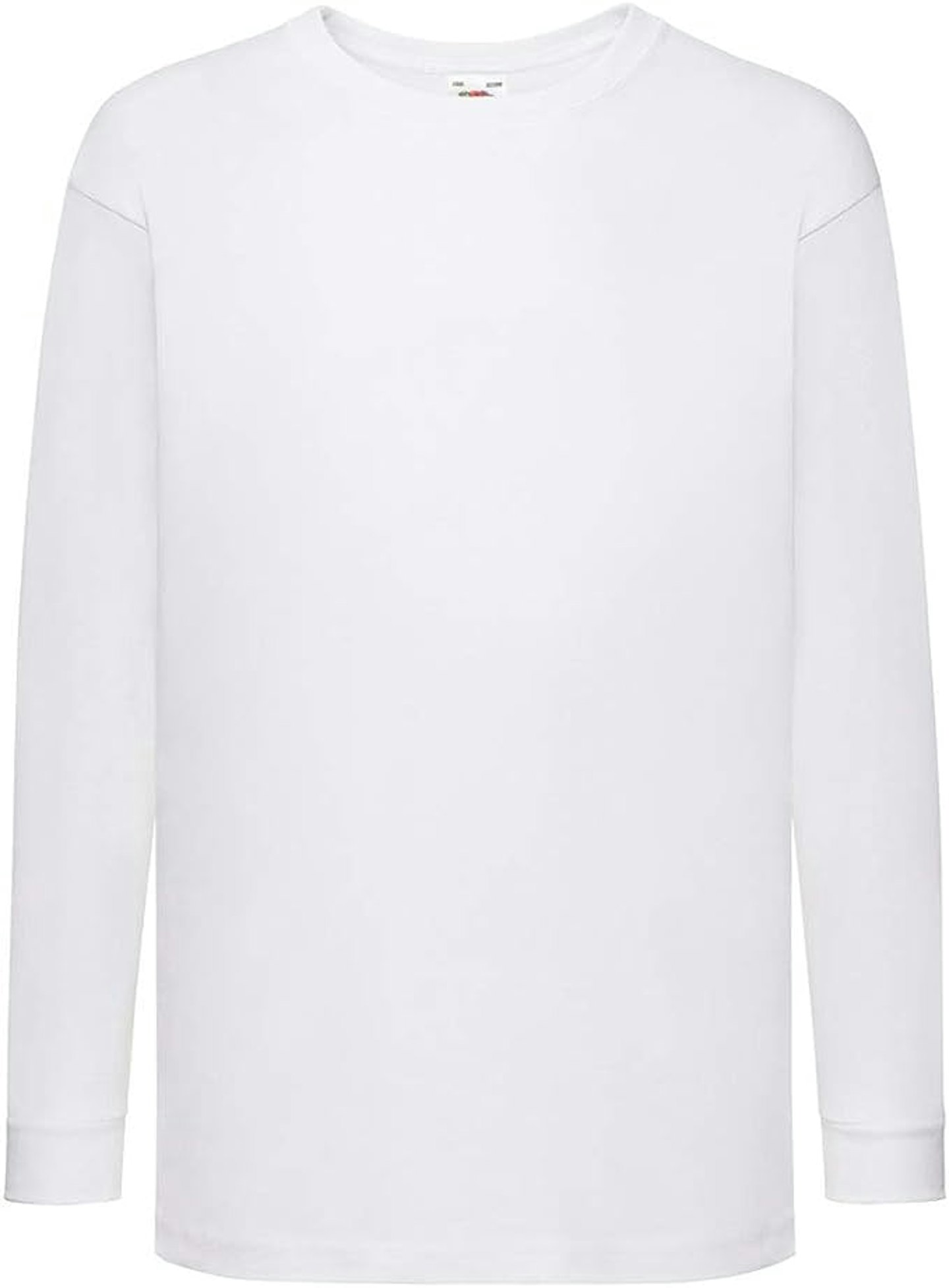 Best for tights
Description
Comfortable and soft, these tights
One reviewer said: "These have a lovely fit and worked
Pros
Affordable
Not overly thick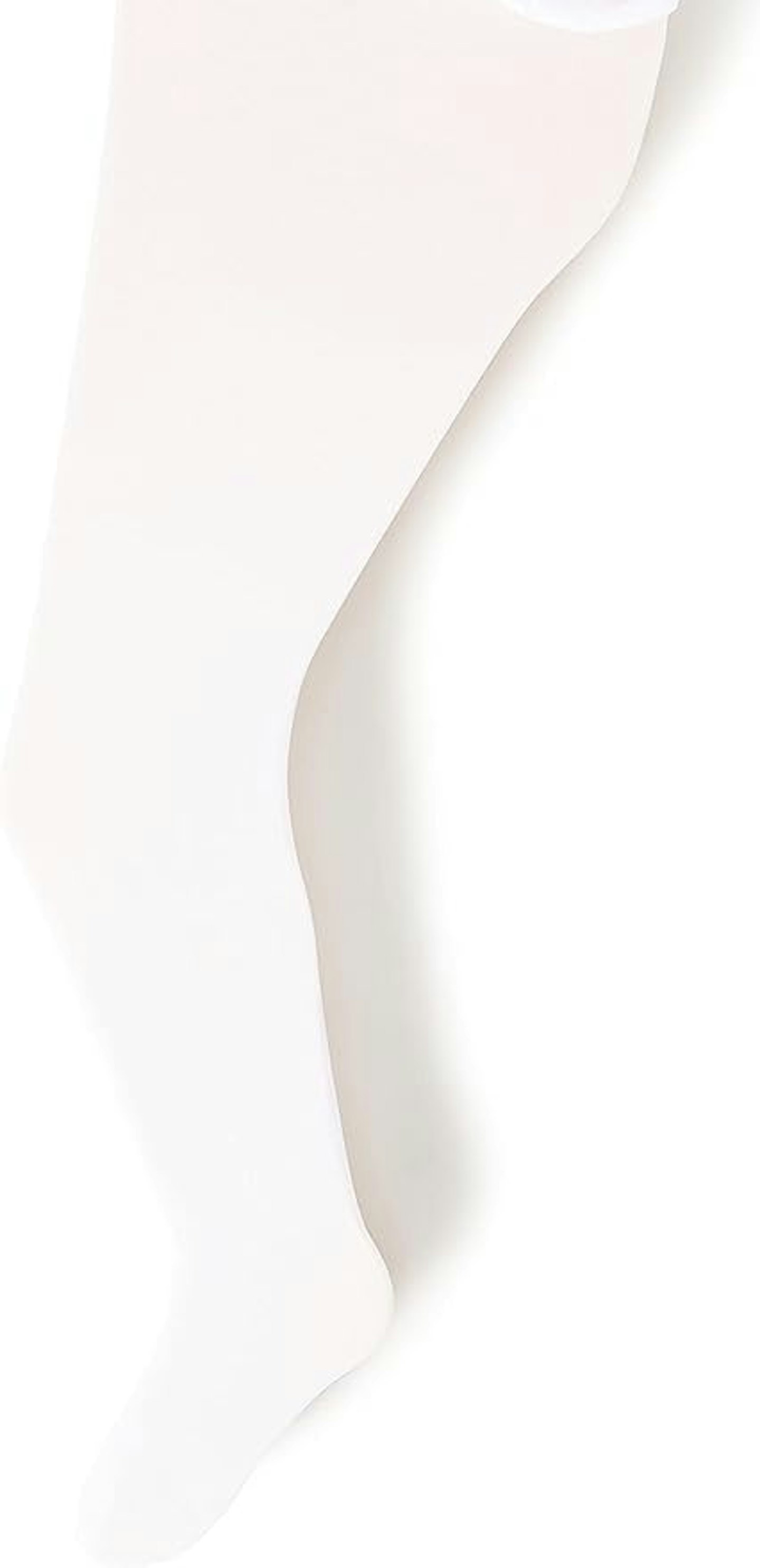 Best for shoes
Description
They'll be the talk of the playground in these snazzy Nike shoes. They're surprisingly affordable
Pros
Straps so easy to take on/off
Two colourway options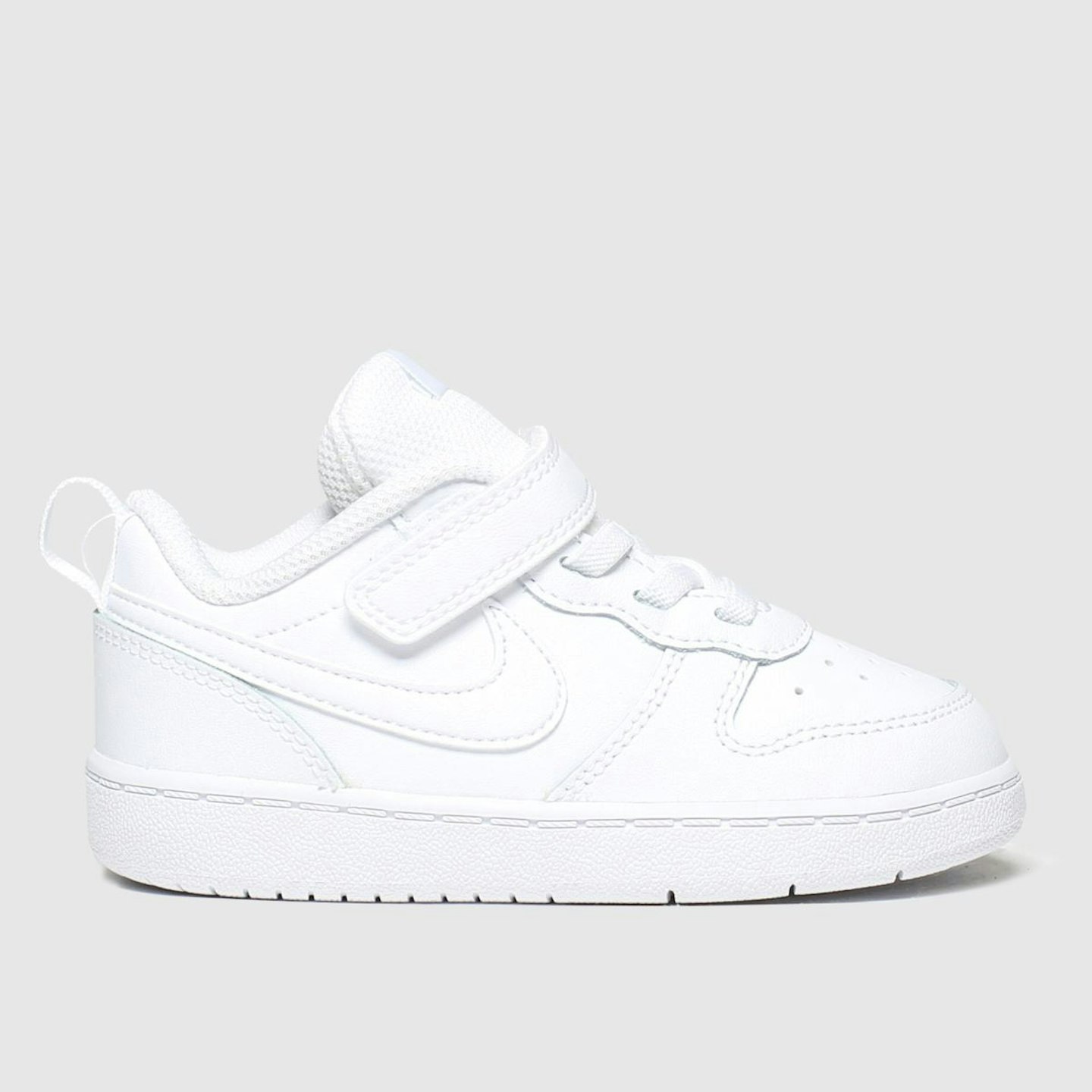 Best for nails
Description
Now for the finishing touch! This nail polish is safe to use on little fingernails and toenails as
Pros
Vegan formula
Fragrance free
Cons
Not as long lasting as other, more chemical-based varnishes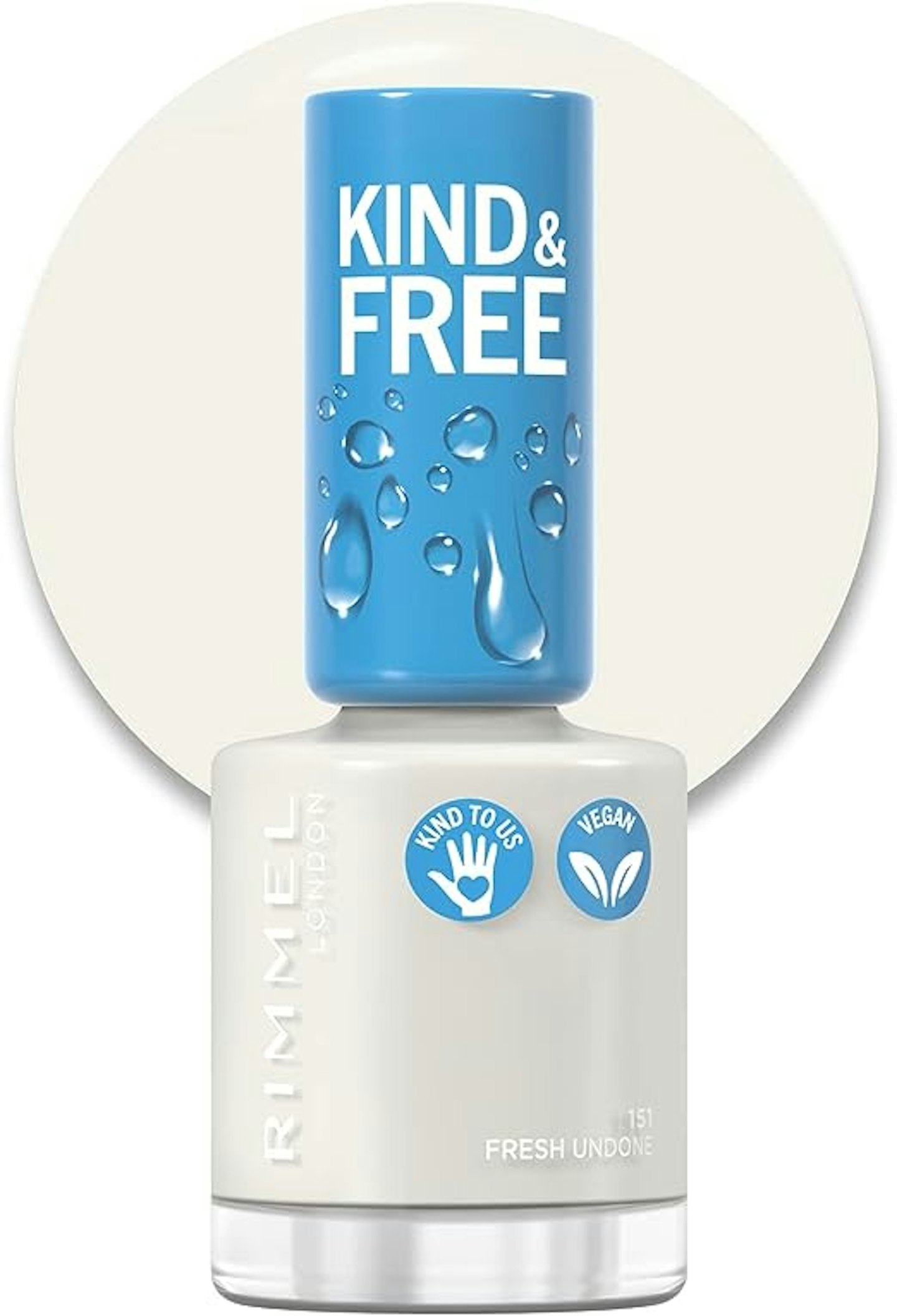 How to choose a Halloween costume for toddlers
Toddlers and young children may need some help in choosing a costume. If your little one is likely to be scared, it may be worth dressing them up in their usual fancy dress costumes (such as princesses, superheroes, animals etc.). A fun way to select an outfit is to read some Halloween books to them (like Room on the Broom and Spot's Spooky Fun) and let them pick a character from one of them.
Arabella Horspool is a Commercial Content Writer for Mother&Baby at Bauer Media. She's a bookworm who enjoys cooking and spending time with her many pets.