Every year we see the cutest pictures of baby's dressed as pumpkins for Halloween, so if you're looking for the best Halloween costumes for your little one, why not opt for the cutest baby pumpkin costumes?
There are always those obligatory 'baby sitting in a pumpkin' pictures that start appearing throughout October, but sitting a baby in a pumpkin isn't always practical. With a pumpkin costume, your little one can look super cute throughout the Halloween season. They're perfect for parties, Halloween night and those all-important pumpkin-picking pictures and look perfect with matching pumpkin face paint.
Our favourite baby pumpkin costumes at a glance:
• Best overall baby pumpkin costume: Halloween Pumpkin Costume - buy here on Amazon.
• Best everyday baby pumpkin costume: mimixiong Unisex Pumpkin Outfit - buy here on Amazon.
• Best cute baby pumpkin costume: Pumpkin Baby Bubble Romper - buy here on Etsy.
While there are other cute costume alternatives, such as a ghost costume, we can't resist those pumpkin outfits on babies. The bonus is you don't have to deal with the mess of actually carving a pumpkin for them to sit in for 10 minutes!
Best overall baby pumpkin costumes
Description
Perfect for pumpkin picking or Halloween parties, the Halloween Pumpkin Costume is simply too cute
Pros
Pull on pumpkin costume with hat
Can be worn over clothes
Cons
Tights and underlayer bodysuit not included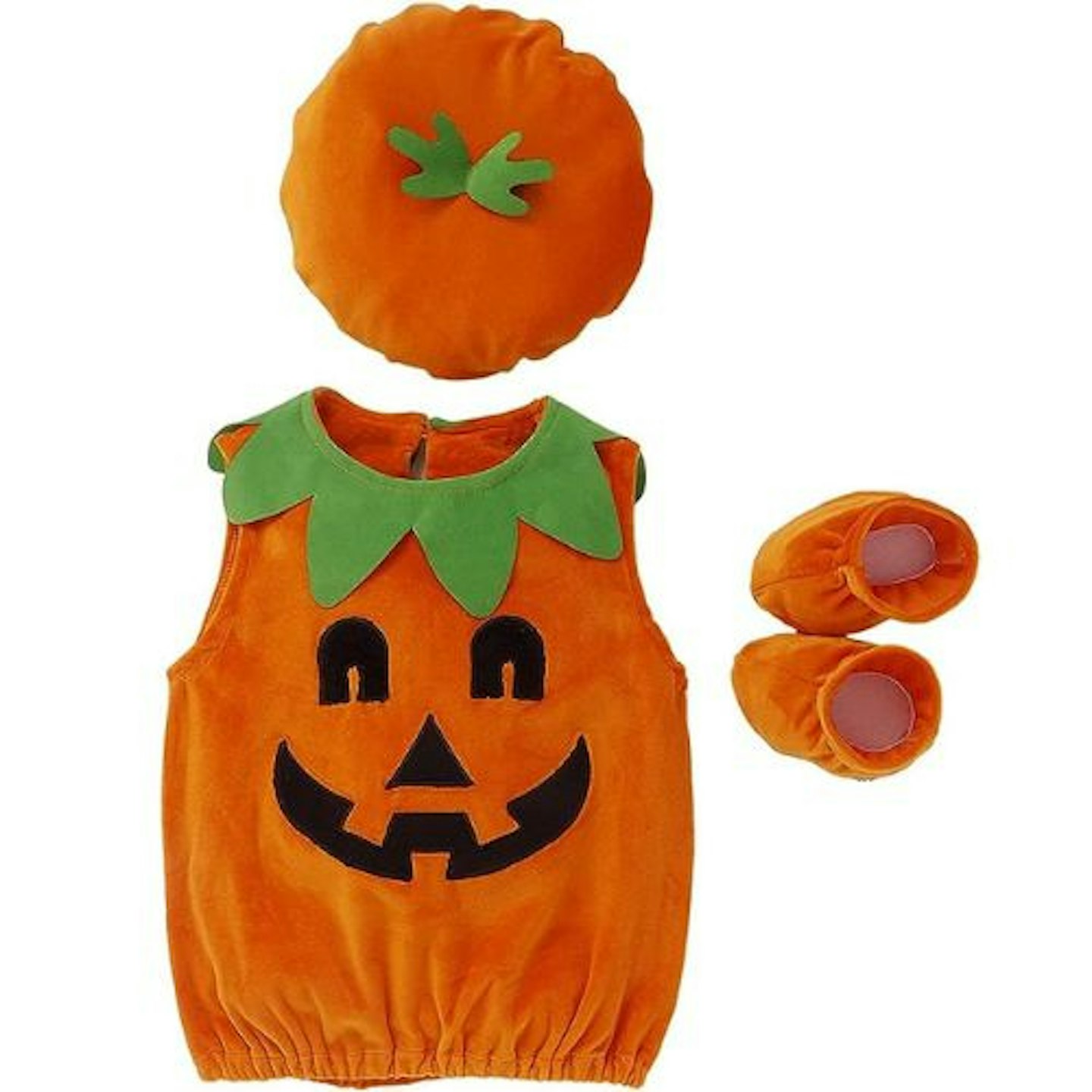 Best pull-over baby pumpkin costumes
Description
The Fancy Dress Costume - Orange Pumpkin is made from soft material for comfort. It has two arm
Pros
T-Shirt style pumpkin
Soft materials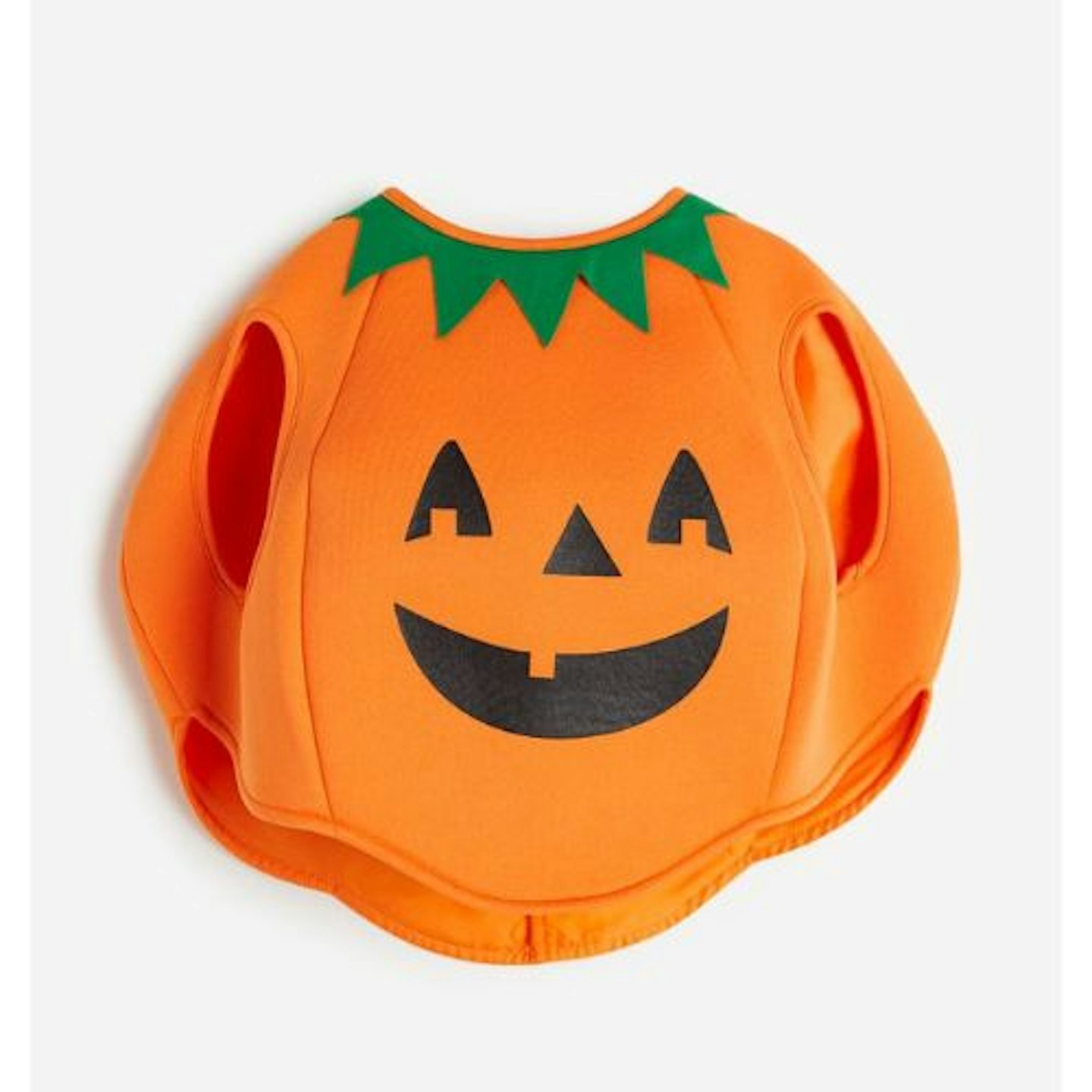 Best baby pumpkin costumes outfit
Description
A cute outfit if you want a pumpkin costume your little one can wear throughout the Halloween
Pros
Full outfit included
Can pair with other coloured vests and tights
Cons
Not technically a costume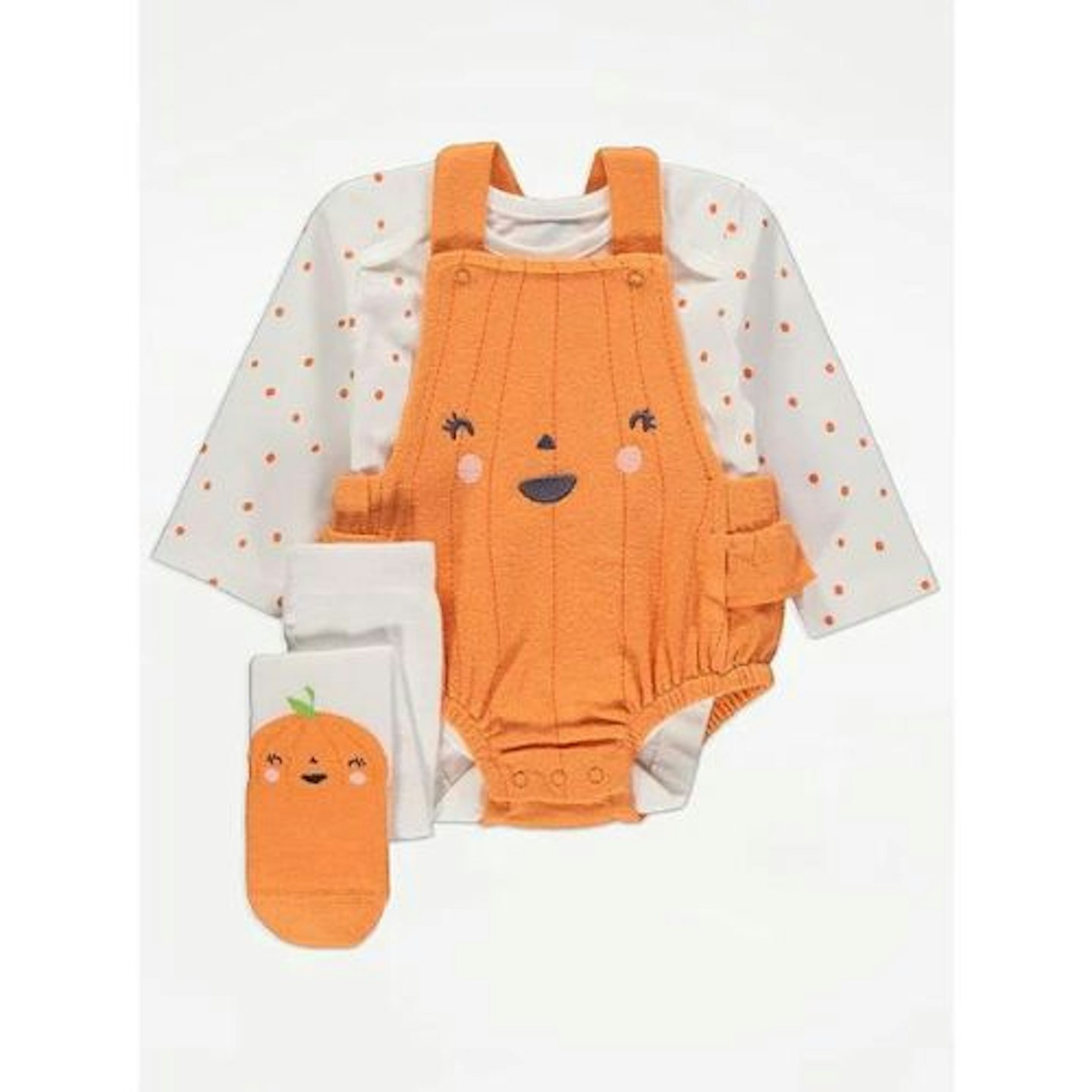 Best classic baby pumpkin costumes
Description
The Amscan Halloween Pumpkin Cutie Pie Costume has a carved pumpkin smiley face on the front
Pros
Machine washable
Velcro fastenings on outfit and hat for easy dressing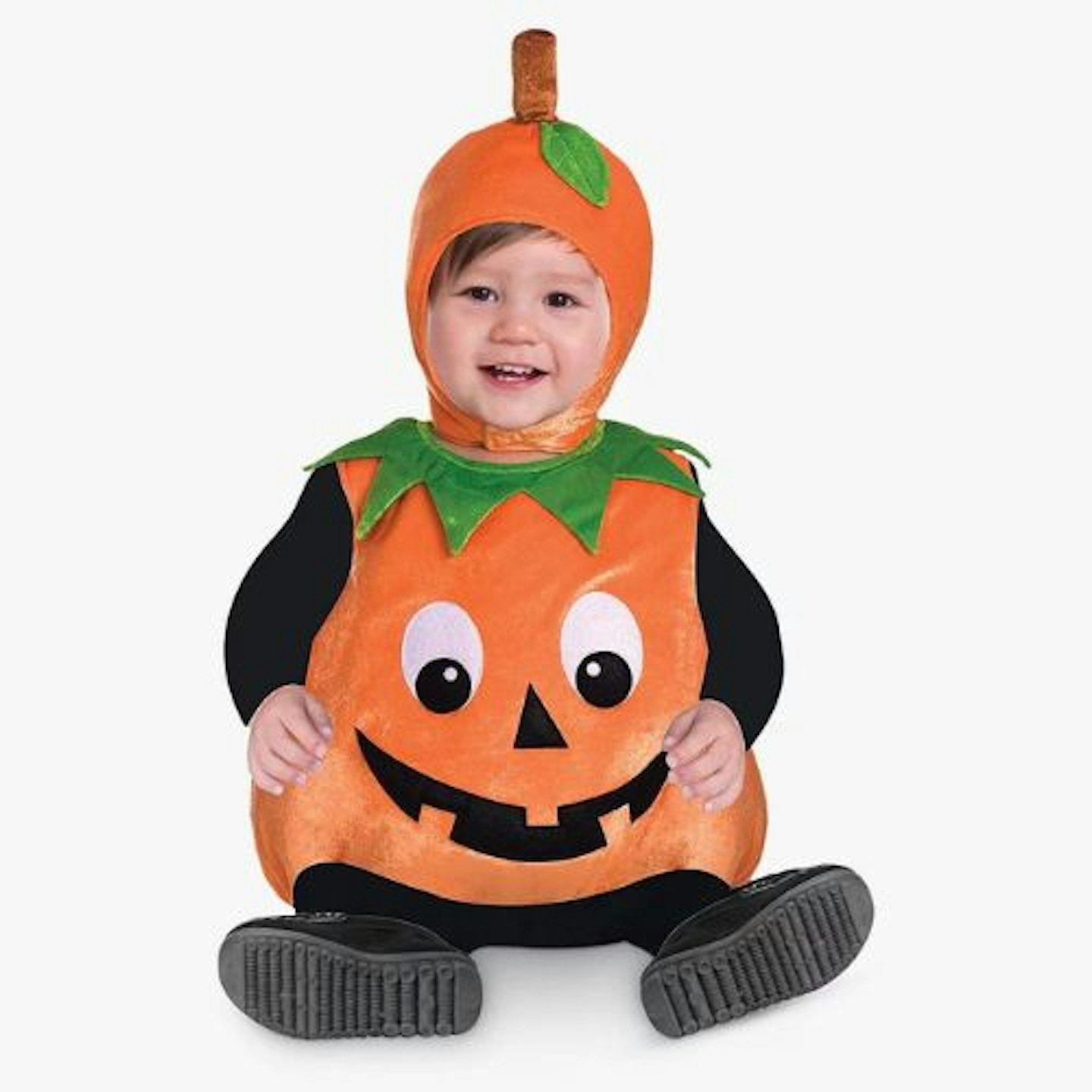 Best attached hood baby pumpkin costumes
Description
The Baby Halloween Pumpkin Costume is incredibly cute. It has a zip front fastening and also
Pros
Zip fastening and hood attachment
Cosy and soft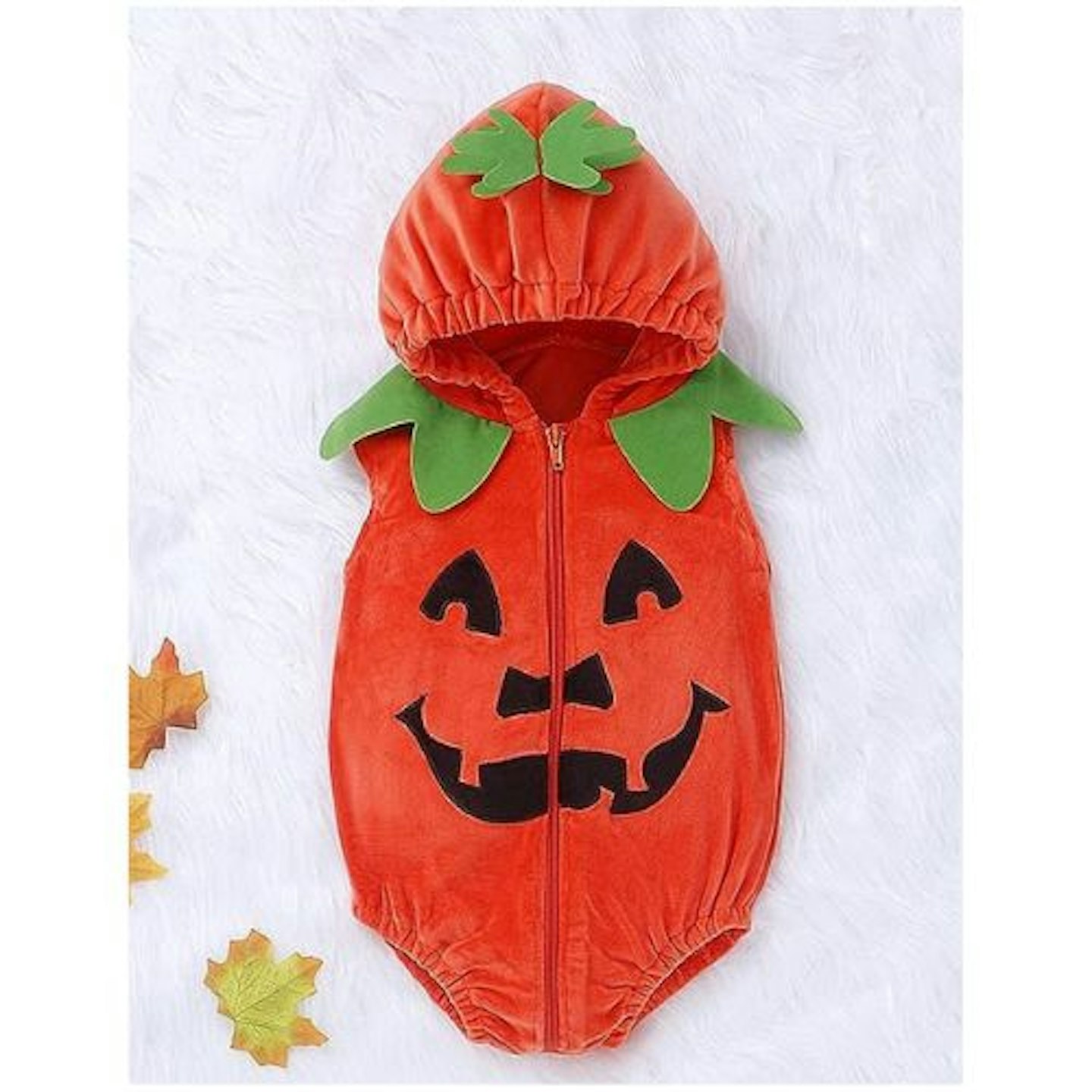 Best cute baby pumpkin costumes
Description
The fleece Pumpkin Baby Bubble Romper will keep your baby warm and cosy while pumpkin picking or
Pros
Long-sleeved romper
Fleeced for cosiness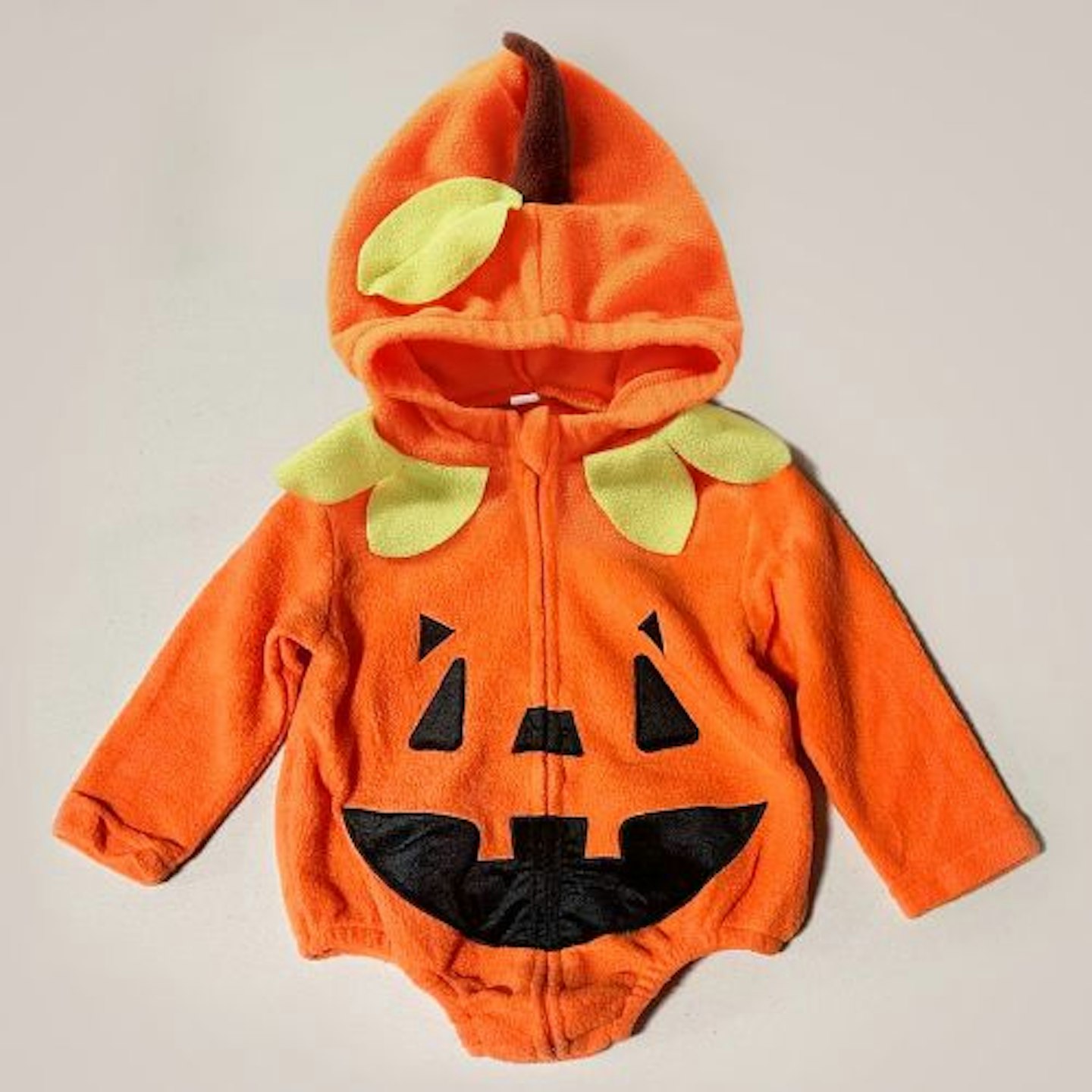 Best baby pumpkin costume dress
Description
This adorable Pumpkin Dress Fancy Dress Costume has poppers on the shoulder for easy dressing, and
Pros
Popper fastening for easy dressing
Built in bodysuit
Cons
Some mentioned it fits big, so might be too big for some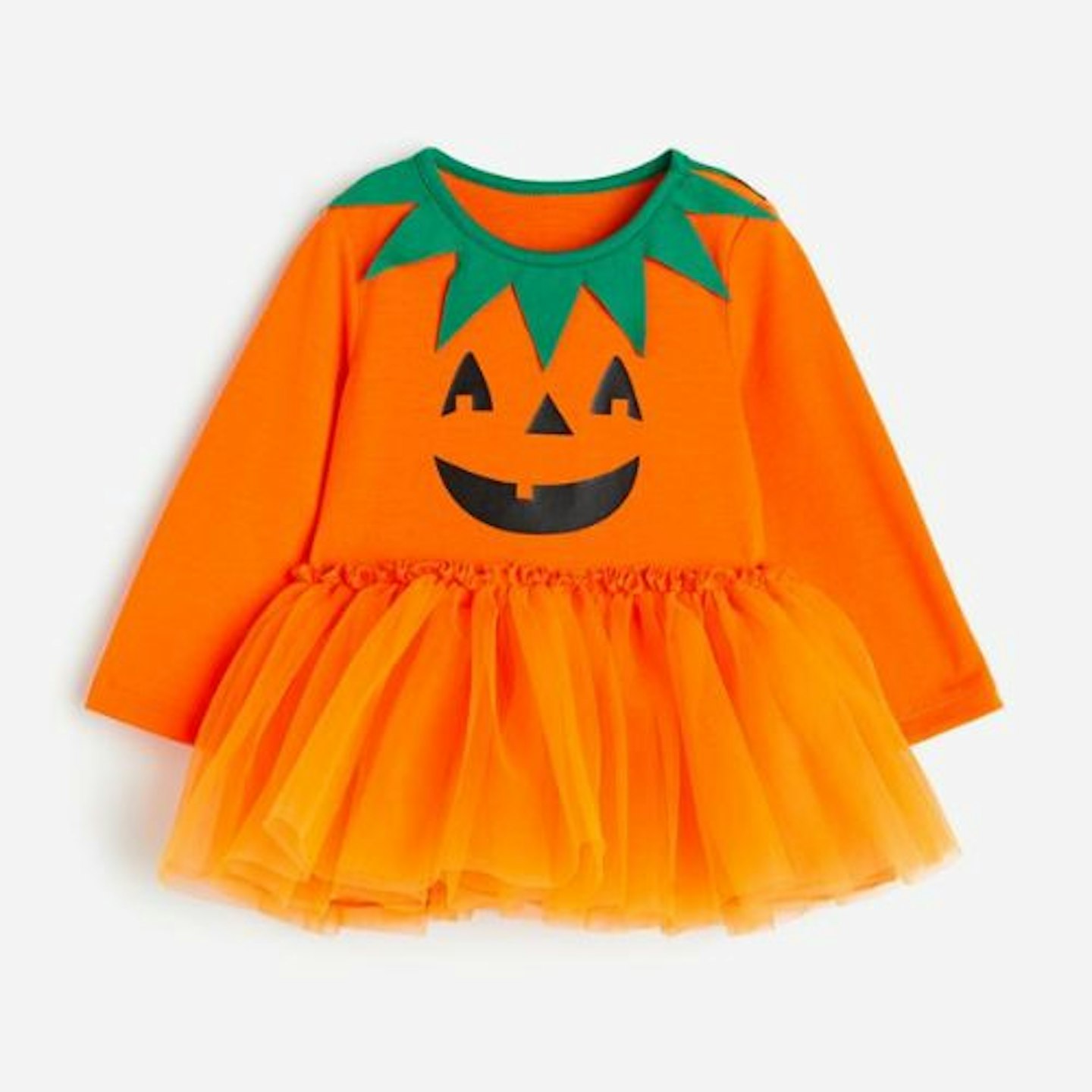 Best everyday baby pumpkin costumes
Description
Perfect for every day throughout the spooky season, the mimixiong Unisex Pumpkin Outfit is a
Cons
Button fastenings might be a bit fiddly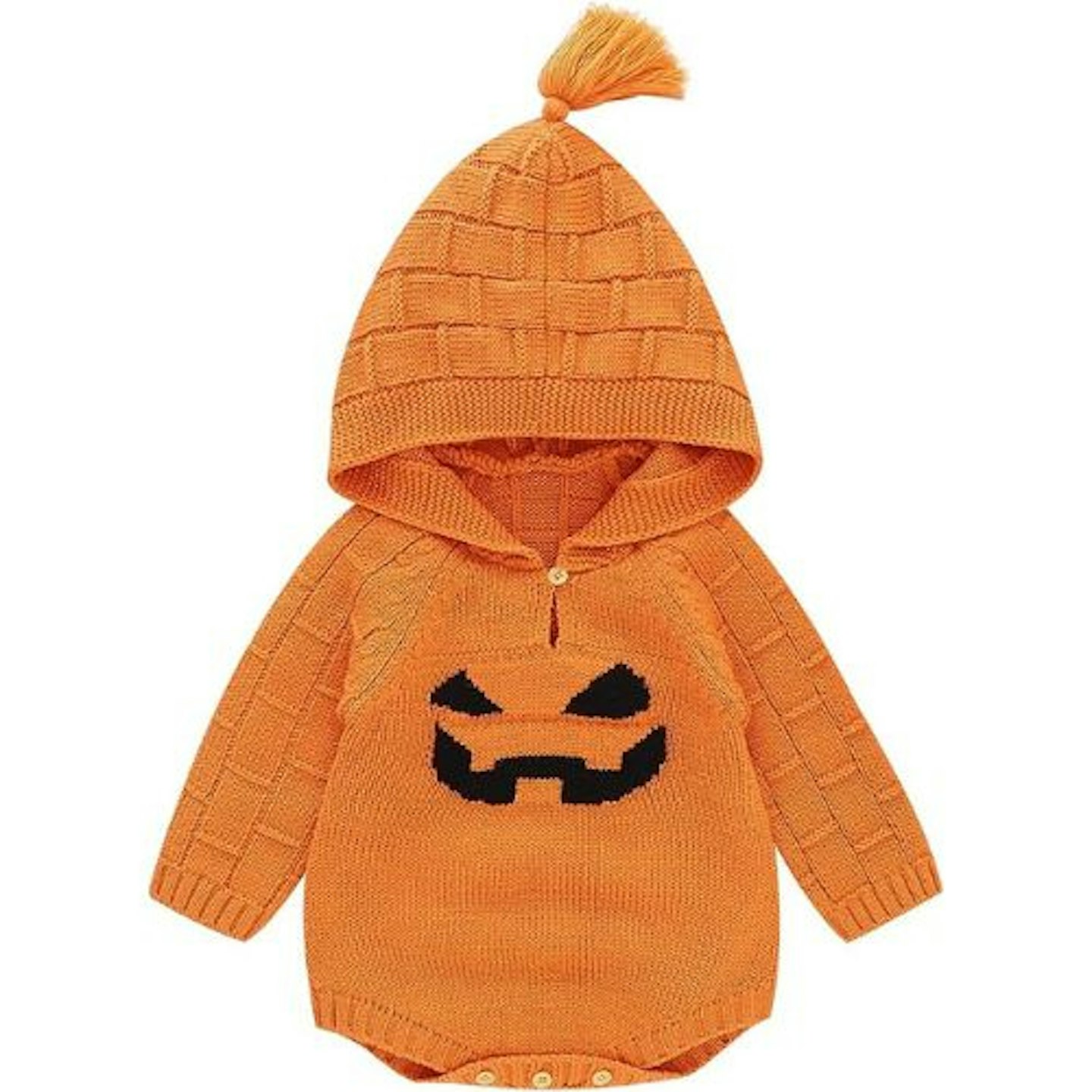 Best baby pumpkin costumes onesie
Description
The Onesie Jumpsuit Bodysuit and Footed Leggings make a complete pumpkin look. The striped tights
Pros
Footed leggings included
Long sleeved onesie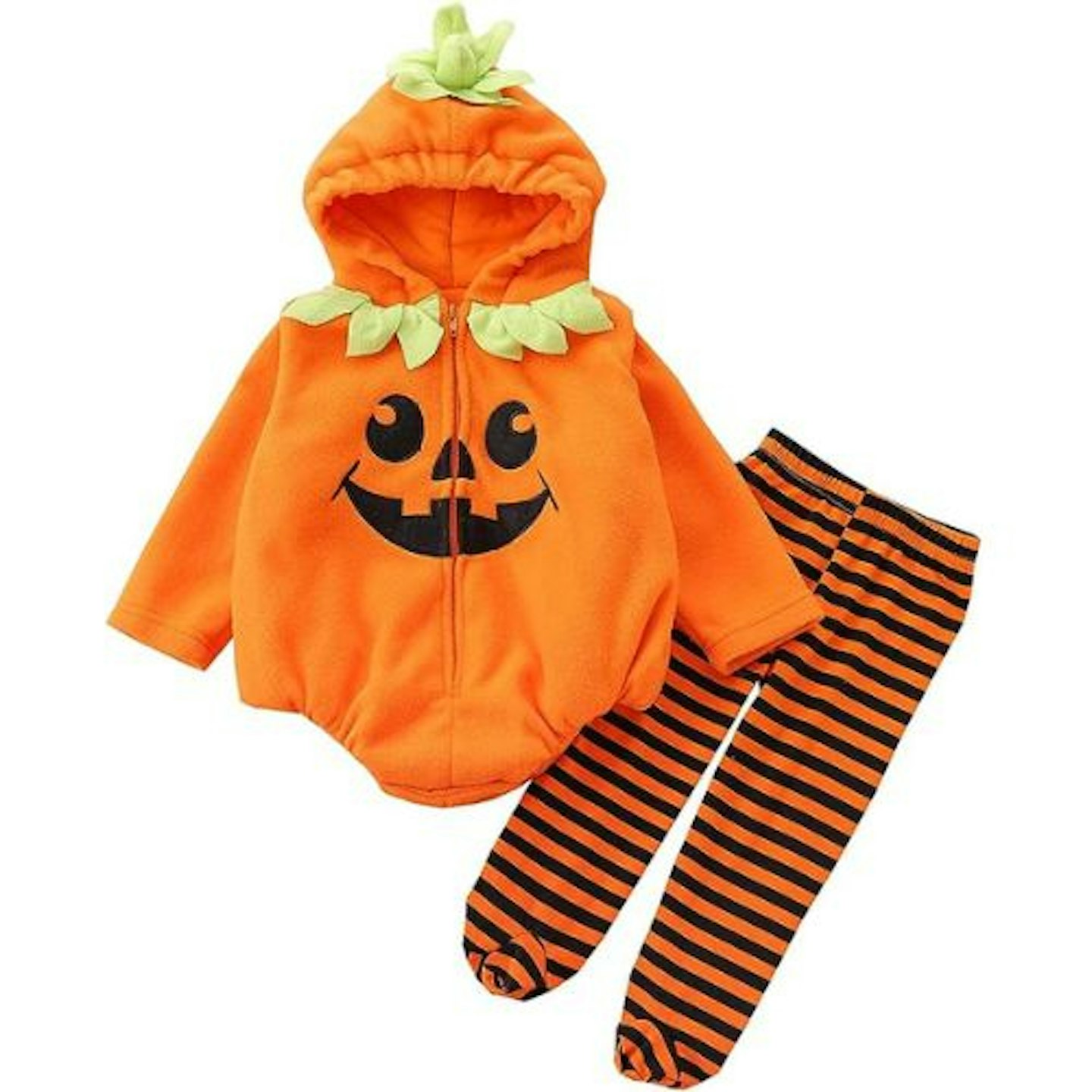 Best personalised baby pumpkin costumes
Description
This Baby Pumpkin Halloween Romper Costume is handmade and can even be personalised with a glitter
Pros
Can personalise with an initial
Handmade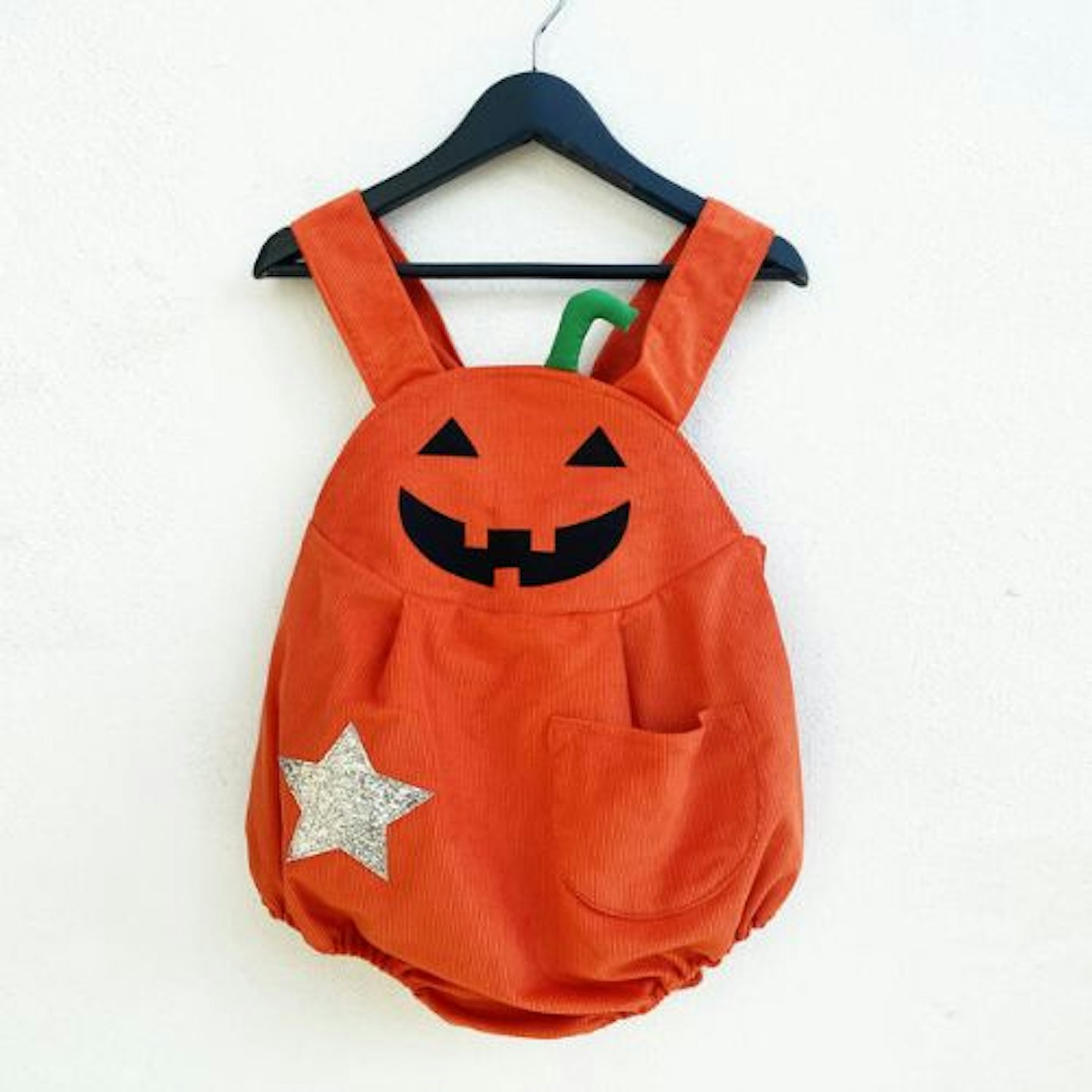 When is Halloween?
Are you ready for spooky season? Halloween is typically celebrated on October 31st every year, which this year falls on a Tuesday. So whether you're planning on Trick or Treating on Halloween night or having a party over the weekend, it's time to start prepping!
Does my child need a baby pumpkin costume?
Pumpkin costumes are incredibly cute on small children, but if your child is older enough it's worth asking what they want to dress as.
If your child already has costumes at home of their favourite Disney Princess or superhero, you might want them to just wear that for Halloween this year. If you choose a new outfit that has a broad size range too, you can always re-use it next year.
Samantha Ball is a Product & Lifestyle Writer for Mother&Baby and freelanced for the website for two years before joining the team full time. She's a mum of two and loves browsing for the best products and cute outfits.