The changing of the seasons means plenty of autumn and halloween home decor ideas to inspire us – think pumpkins, colourful leaves, sunflowers, and of course a little bit of stylish spook thrown in.
If your thoughts are turning towards Halloween and (yay) Christmas, it's understandable why you might want to give your house decor an update ahead of the upcoming seasons. While having scary decorations up for Halloween for the whole of Autumn might not be ideal, especially for younger kids, there are loads of decorations available to transform your home into a really impressive autumn 'grotto', similar to how you would a Christmas grotto.
We're taking a leaf out of Stacey Solomon's book (one of our favourite celeb mums) and using her amazing autumn door as inspiration.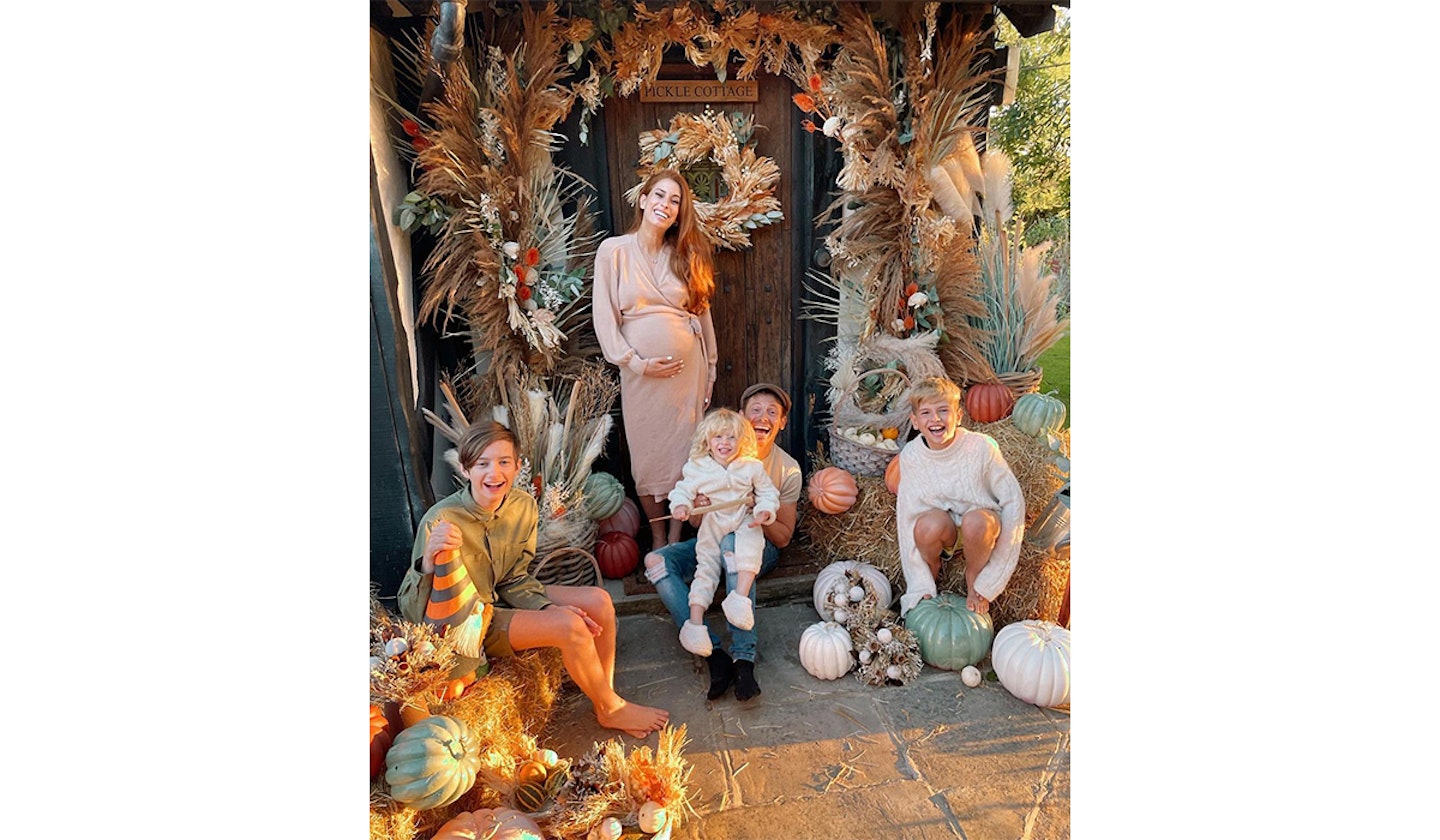 You don't have the break the bank decorating your house this spooky season, as we know the priority will of course be your kids Halloween costumes. However, there are lots of affordable autumn and Halloween decorations available online. So whether you are looking for sweet or spooky decs, we have got you covered.
We have found all the best little touches to make your home feel nice and cosy this fall.
Our favourite Autumn and Halloween decorations
Now you've got a bit of inspiration, here are our top picks for decorations you can buy online, both for inside and outside your home – it's completely up to you if you go full Halloween, stick to classic autumnal colours, or do a mixture of both!
We've also included some fun craft kits so that you and your kids can get creative making your own decorations. So pop on some cosy clothes and get ready for the snuggly season.
Description
Berries, colourful maple leaves and cute pumpkins make this colourful 40cm wreath the pick of the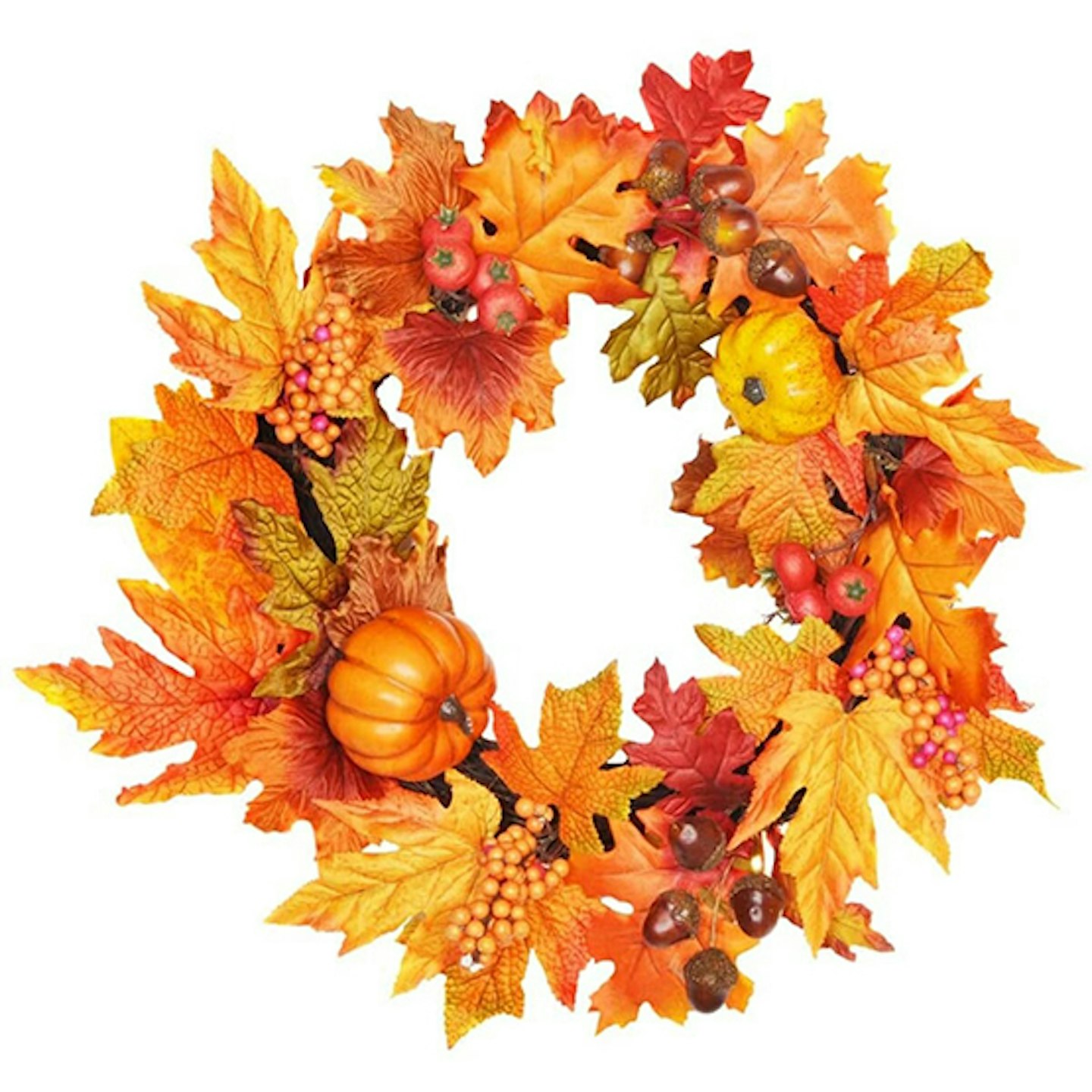 Description
The price includes a pack of two maple leaf garlands, both 5.9ft long so you'll have plenty of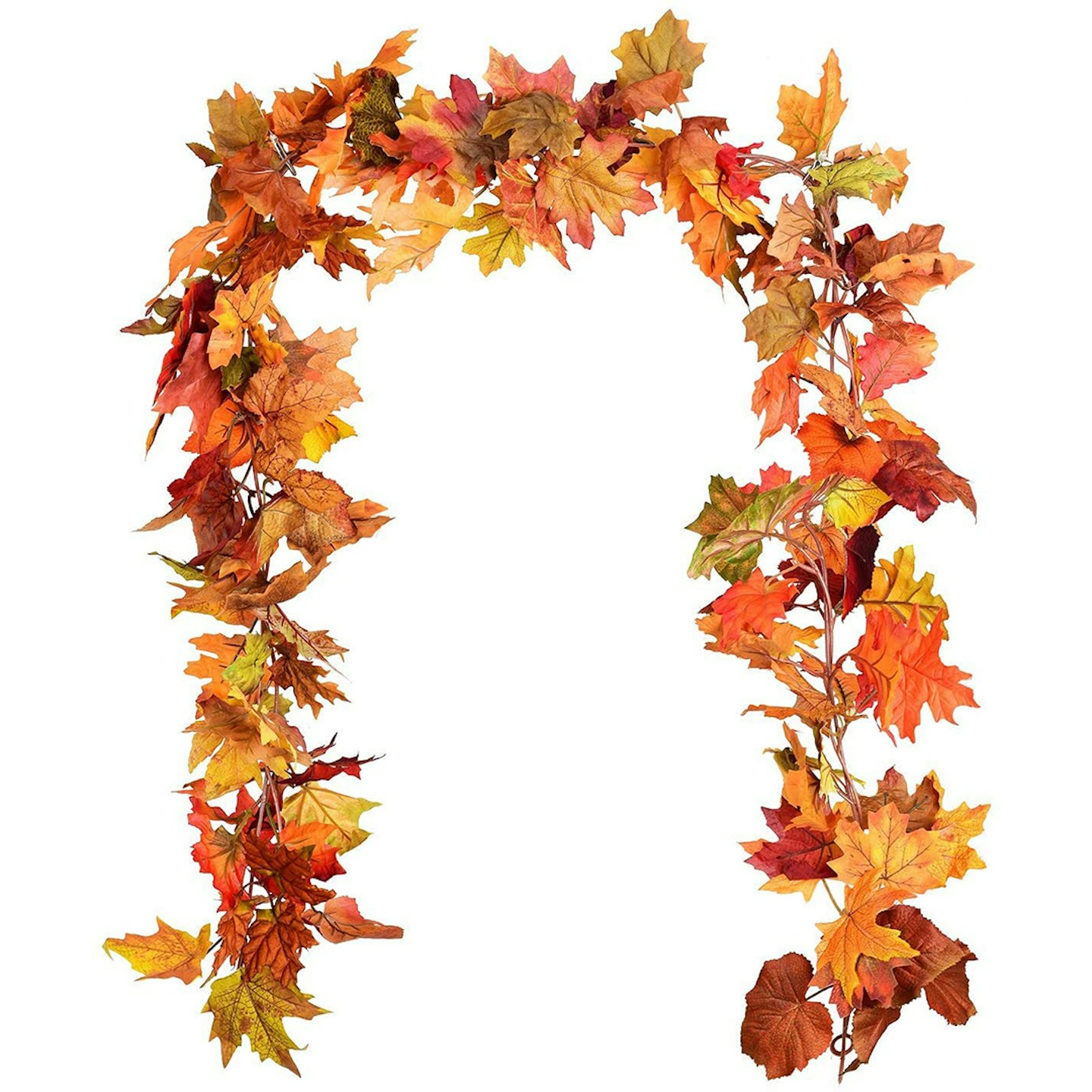 Description
For something a little more floral, this garland is ideal. Sunflowers, pumpkins and maple leaves -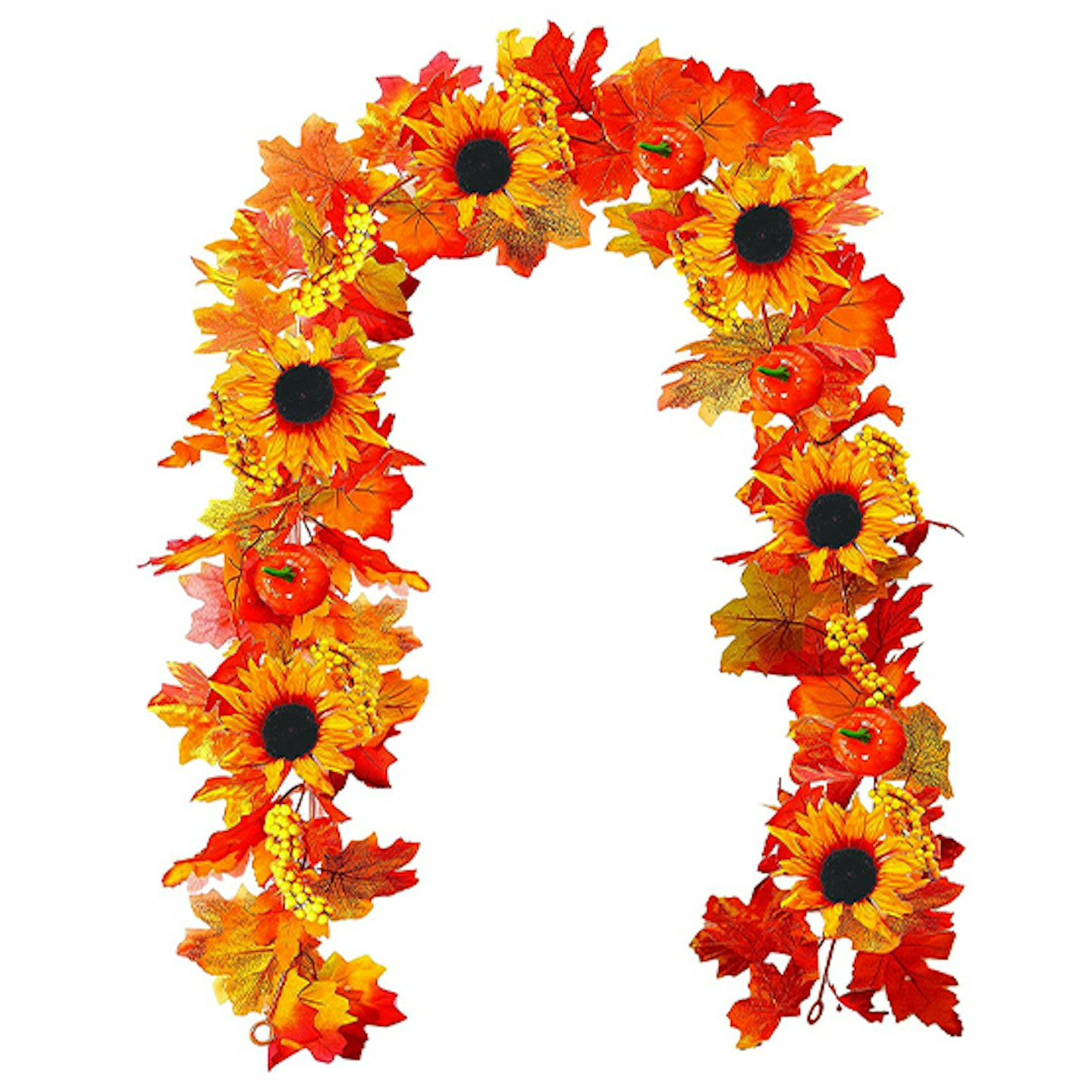 Description
This pack of 12 assorted pumpkins will make a great statement at your front door. They also make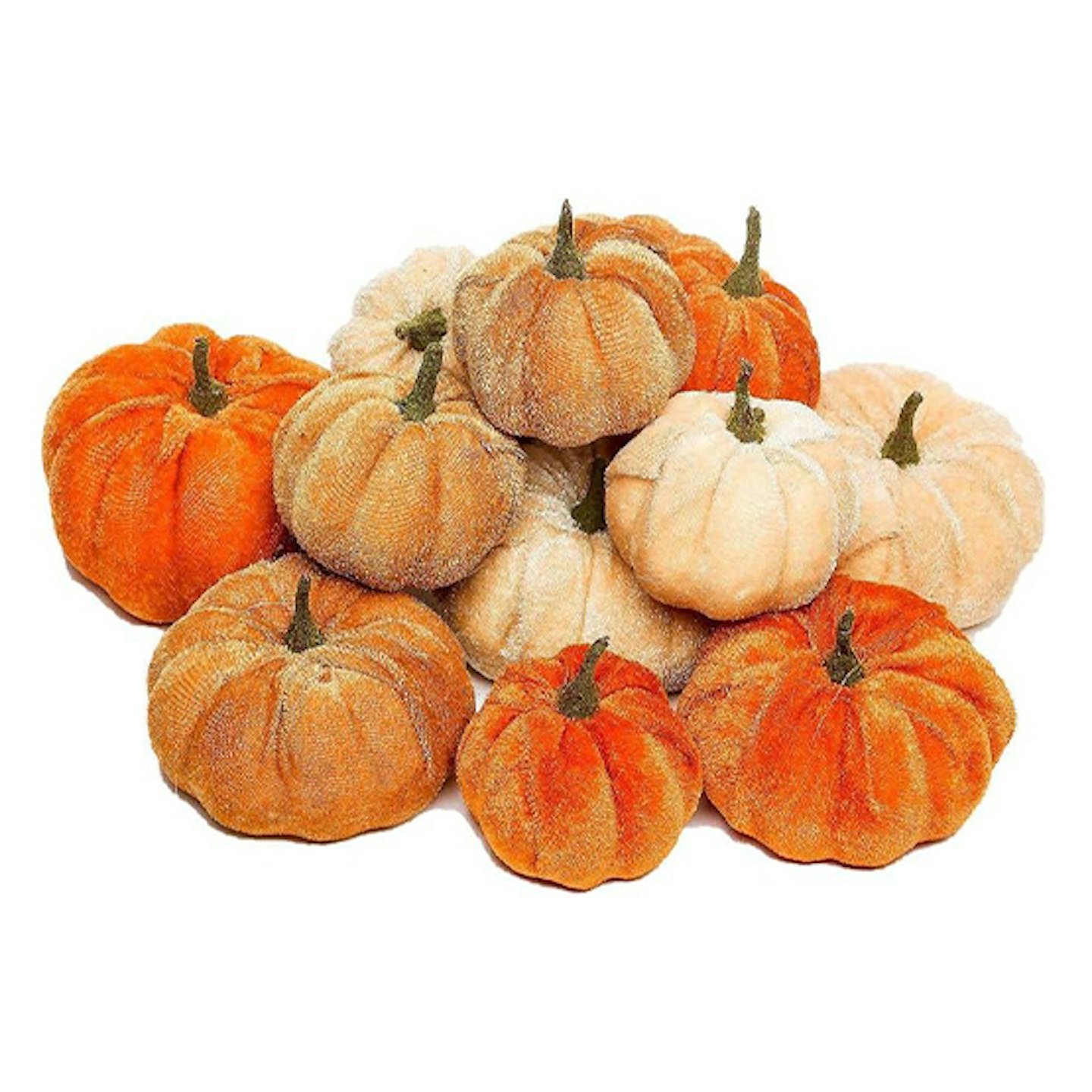 Description
A must-have Halloween decoration, this 1.35m string of 10 fabric pumpkin lanterns will get you in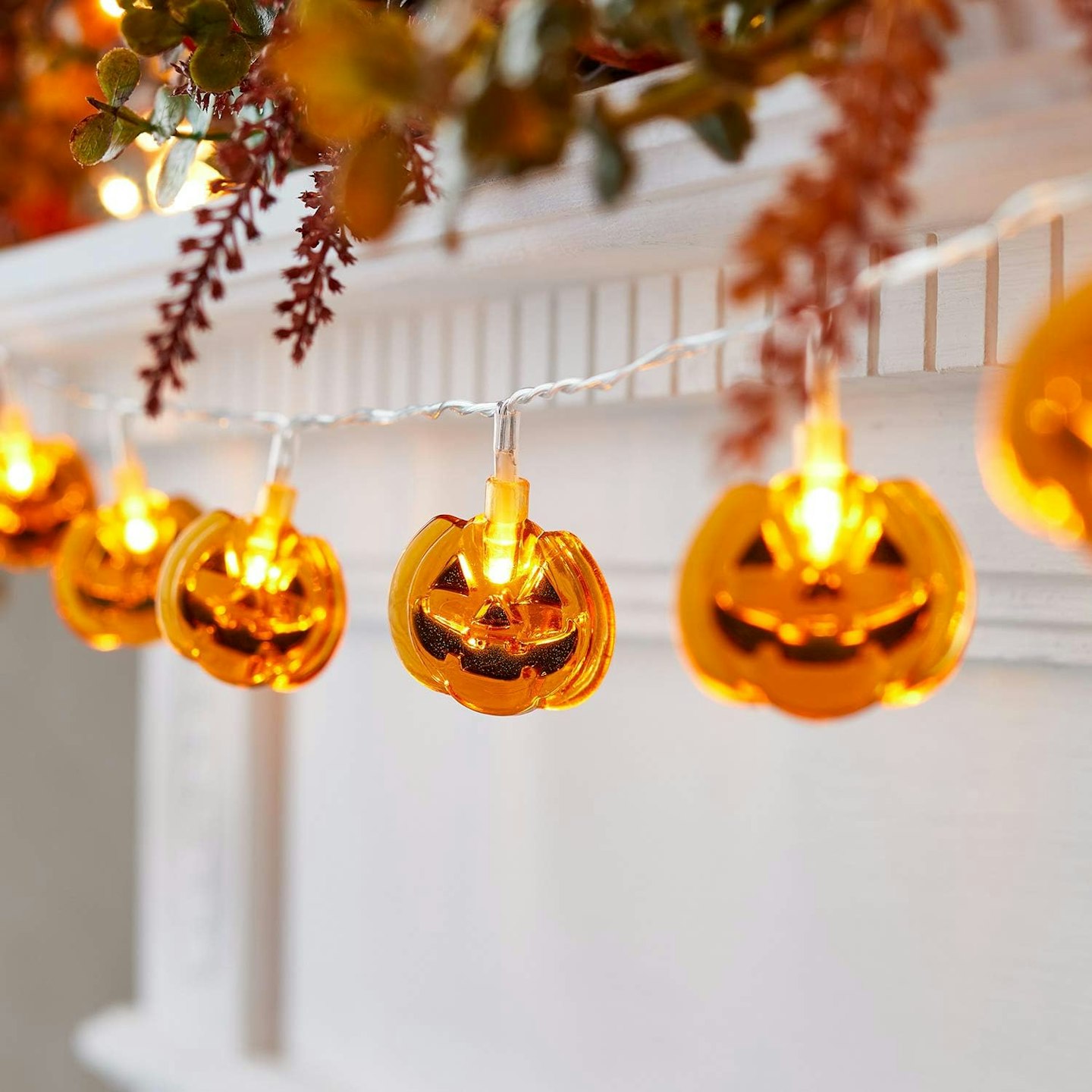 Description
It's so important to have those gorgeous autumnal smells in the home throughout the season to get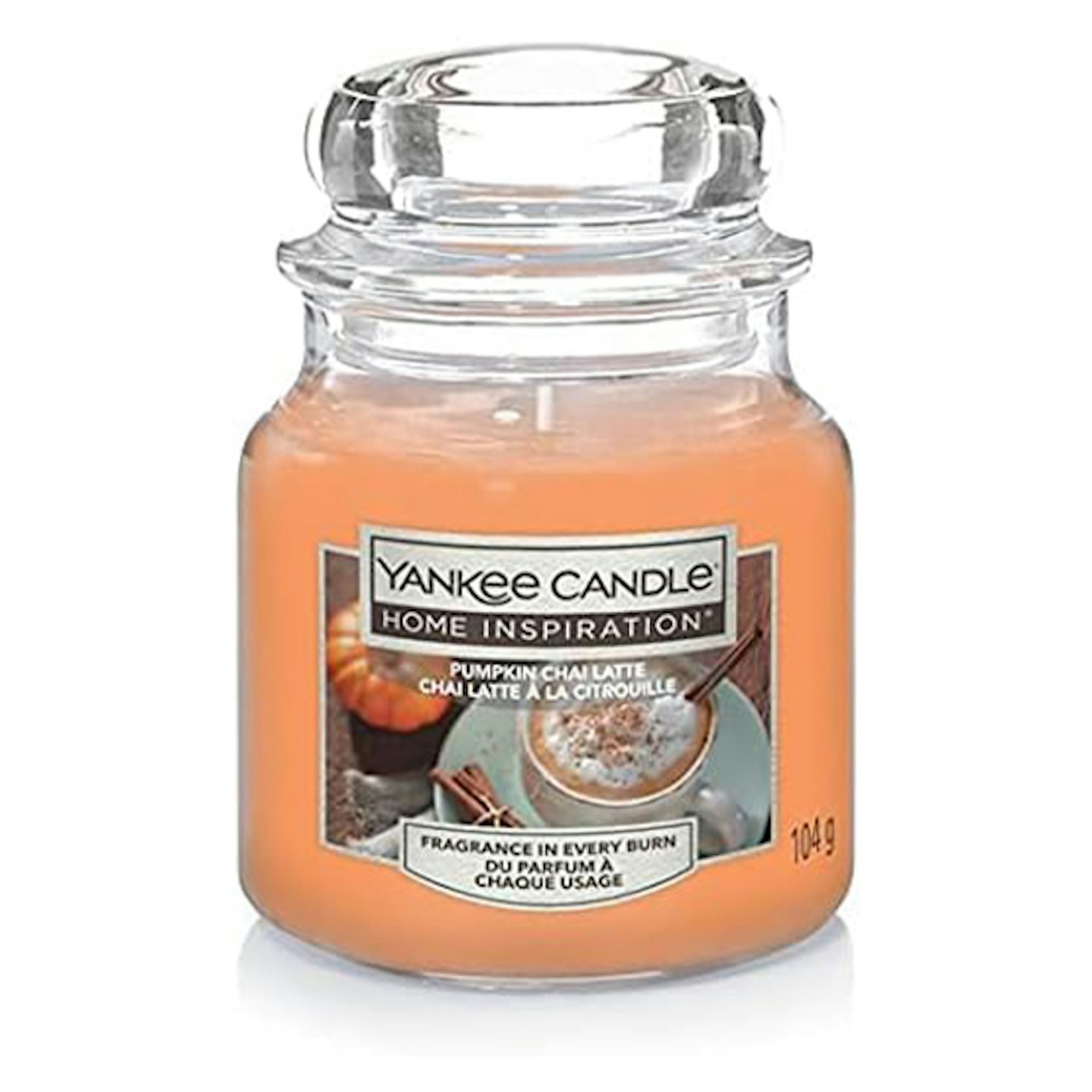 Description
Give your sofa or bedroom an injection of autumn with this sweet decorative cushion. Measuring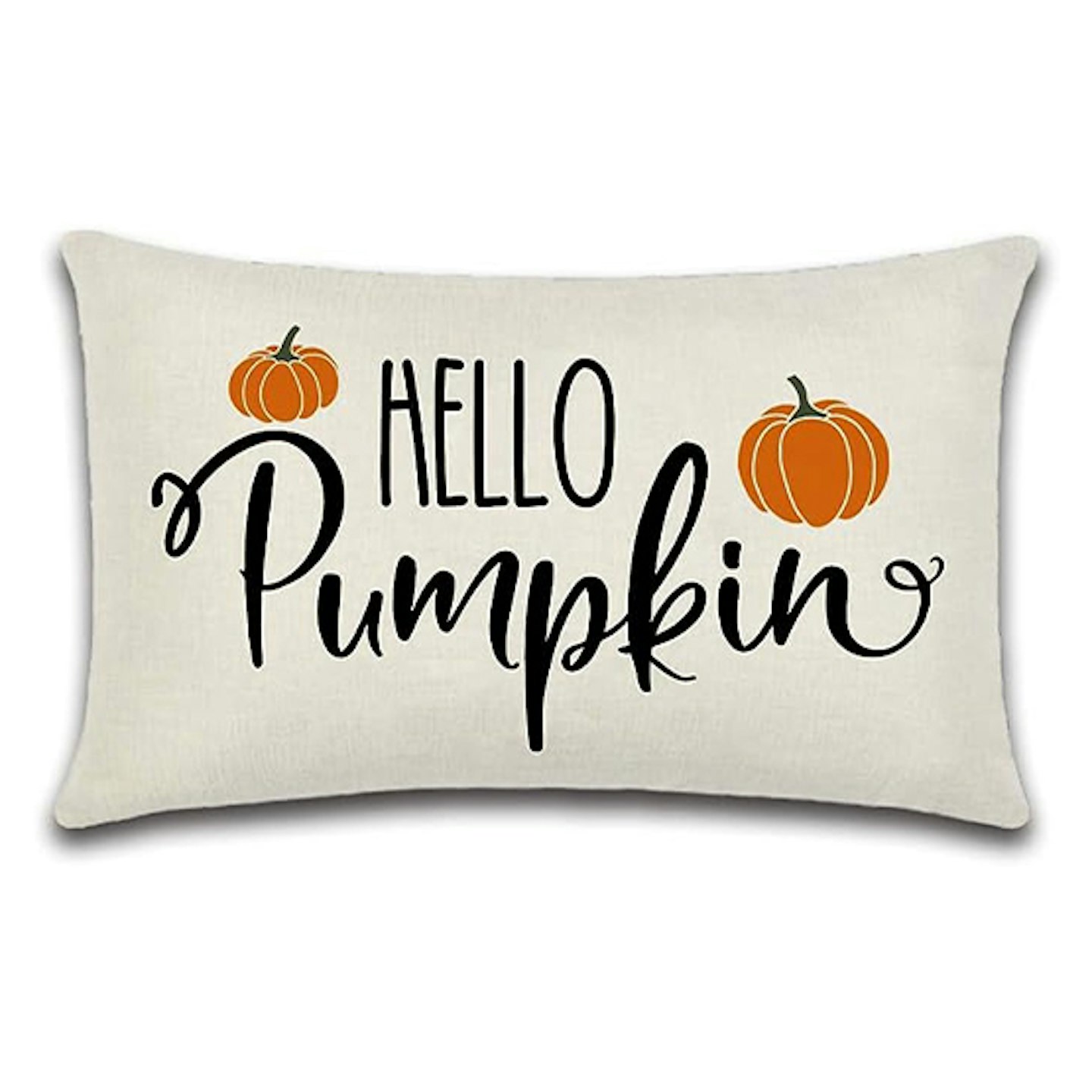 Description
These gonks are adorable for the harvest season featuring autumnal colours and sunflowers. They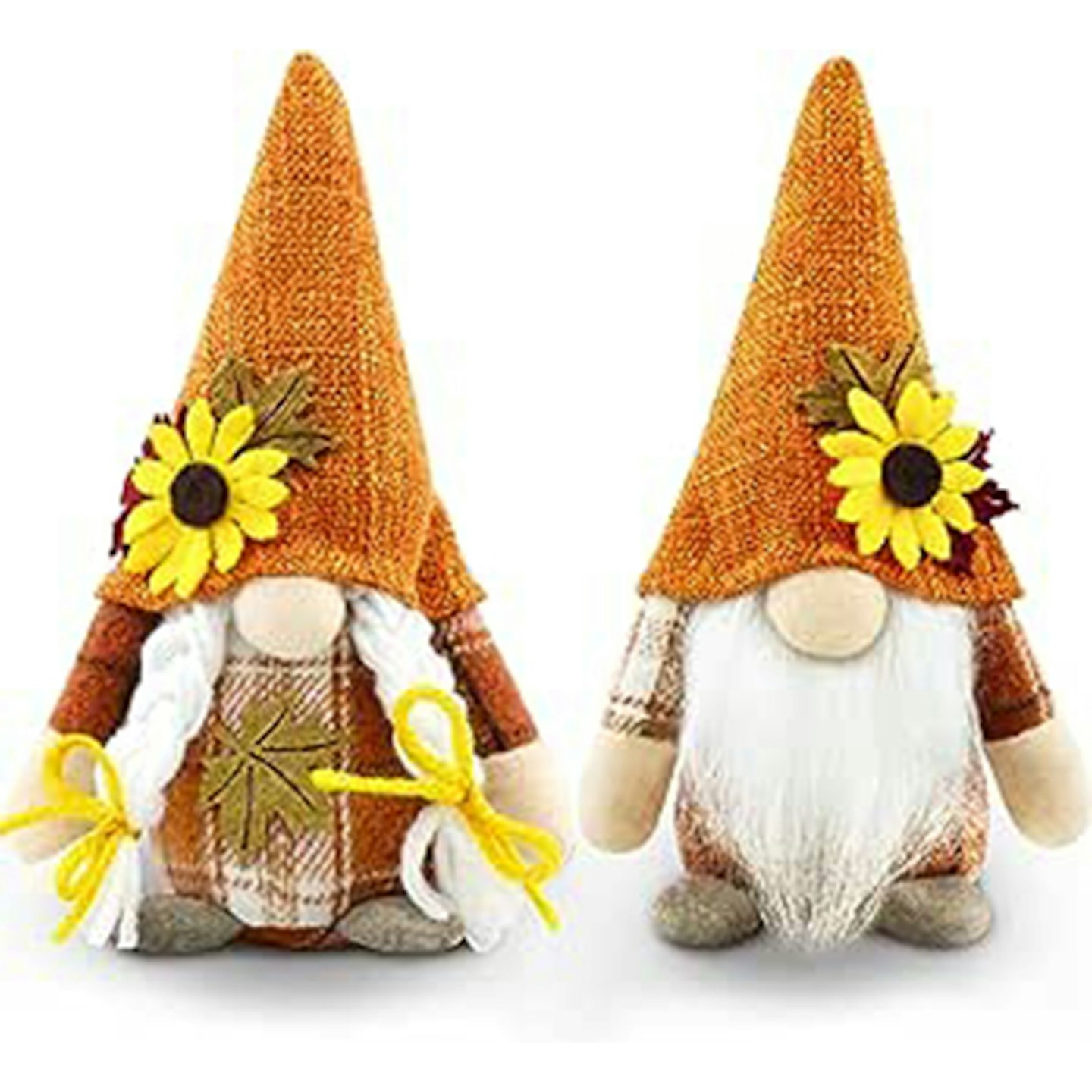 Description
With 72 decals included in each pack, you'll have enough to create your own bat cave and putting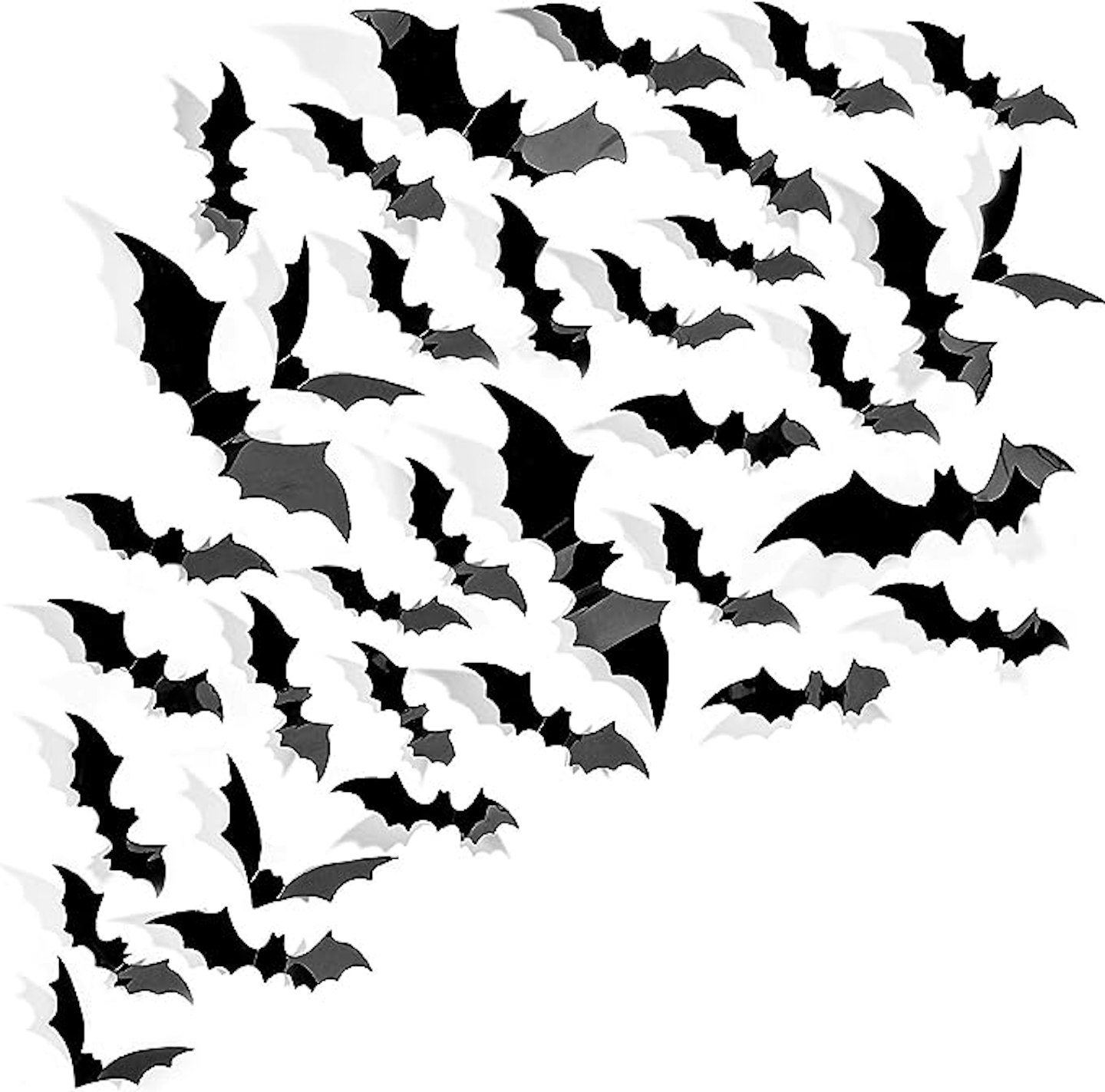 Description
These easy peel stickers have six sheets of autumnal leaves and pine cones. These are double-sided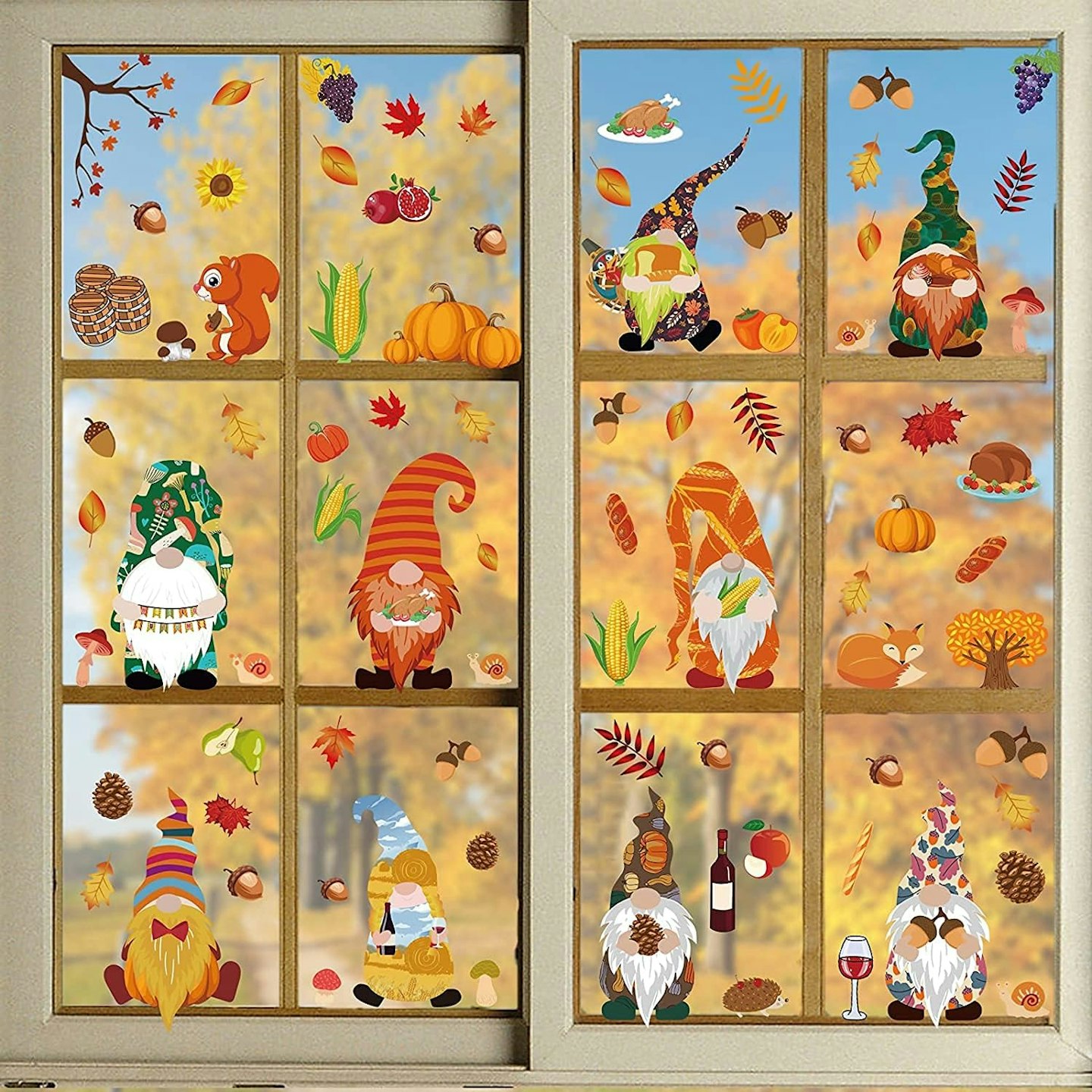 Description
We love this adorable heart shaped hanging sign that's perfect to hang up at this time of year.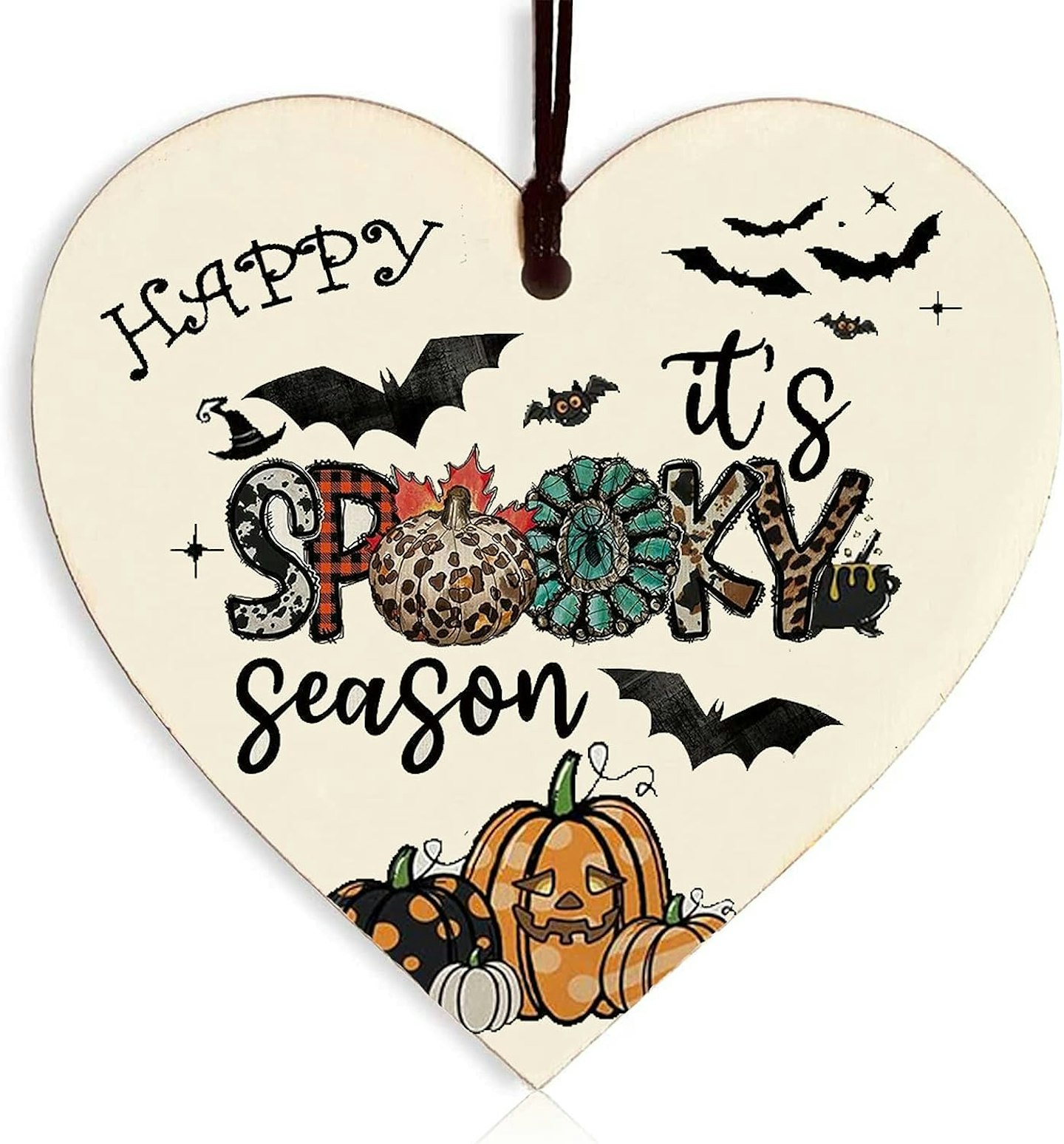 Description
Is it even autumn if your home isn't full of candles? This lovely little ghost candle holder is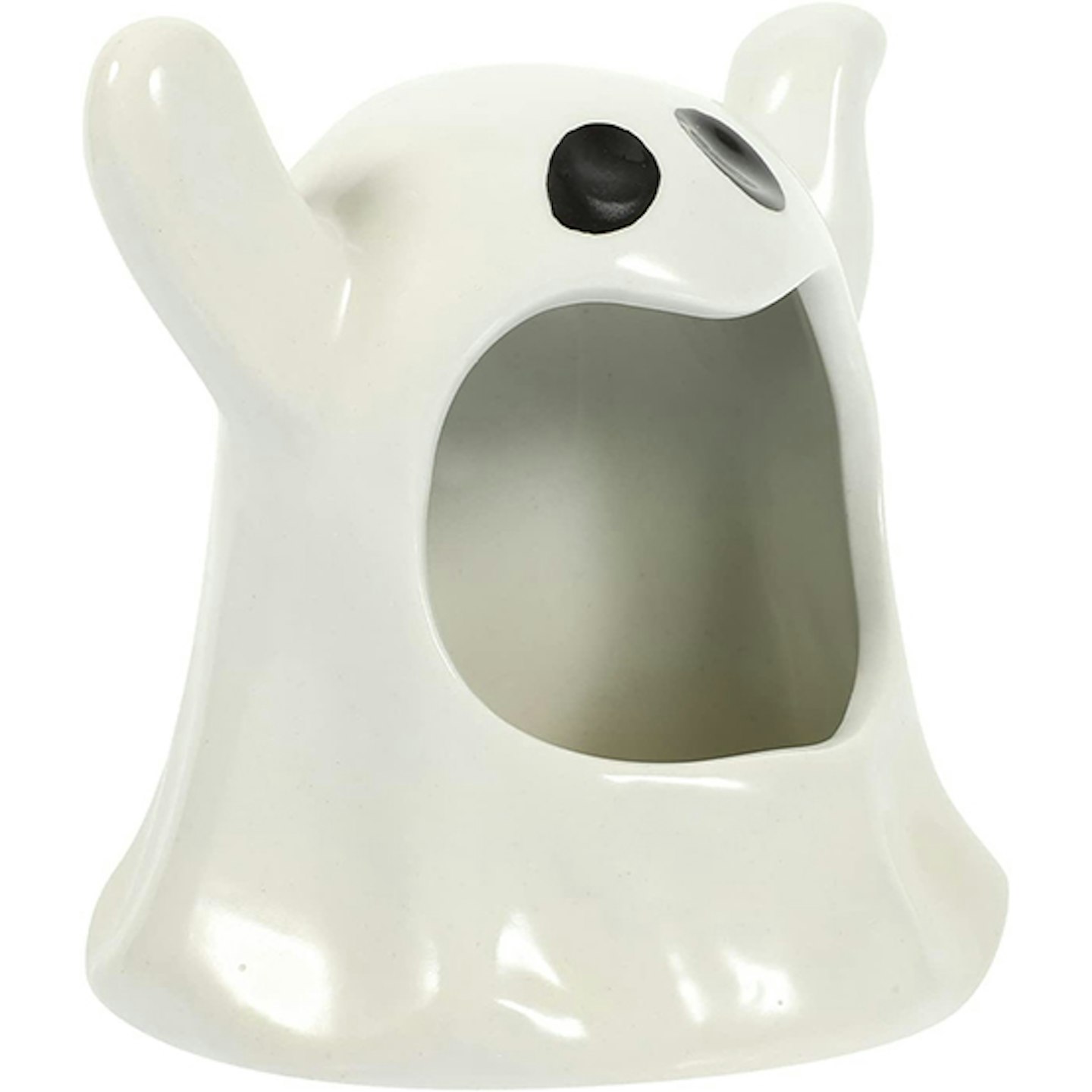 Best Halloween Bedding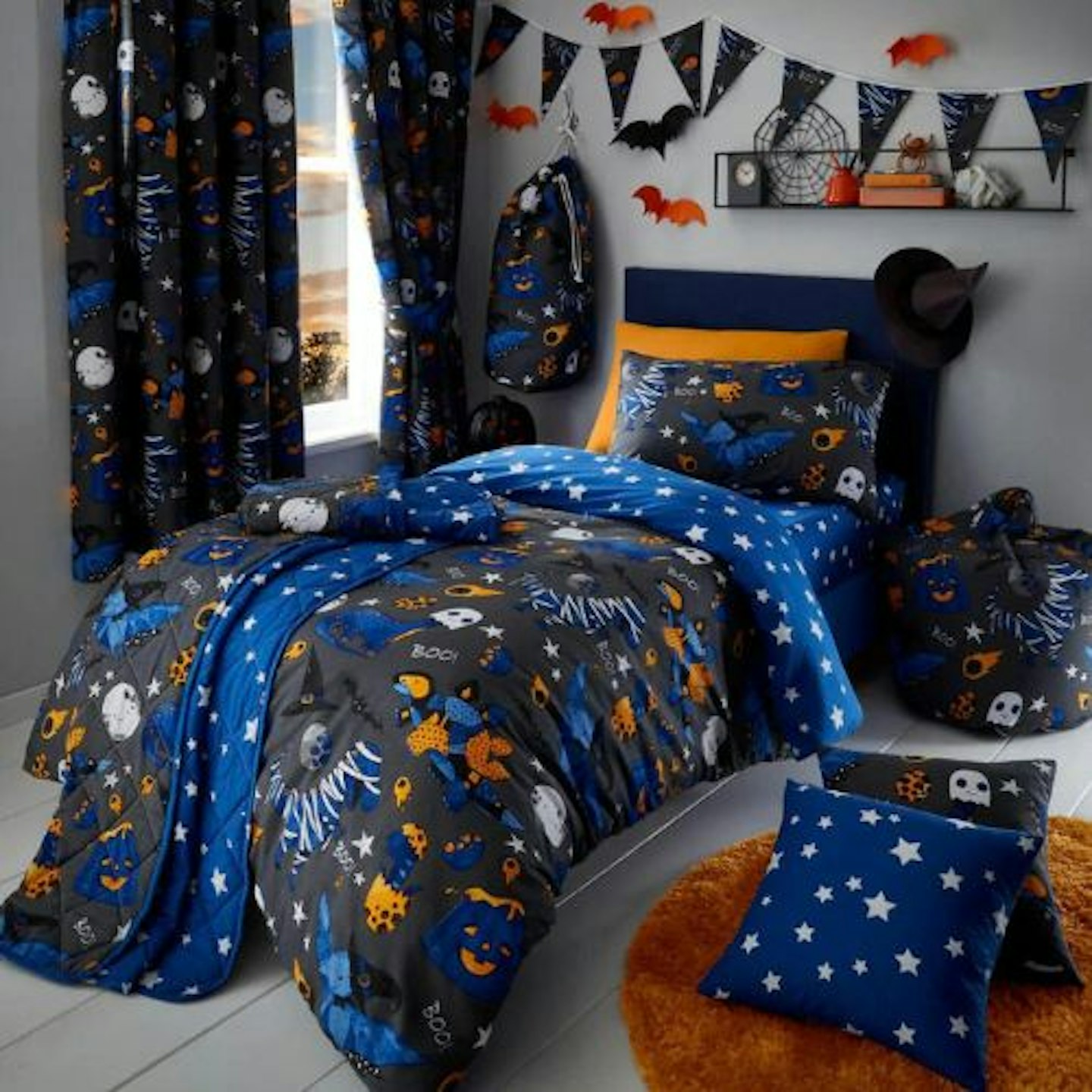 Happy Linen Company
Description
Why not add some spooky bedding to your little one's bedroom? We cannot get enough of this spooky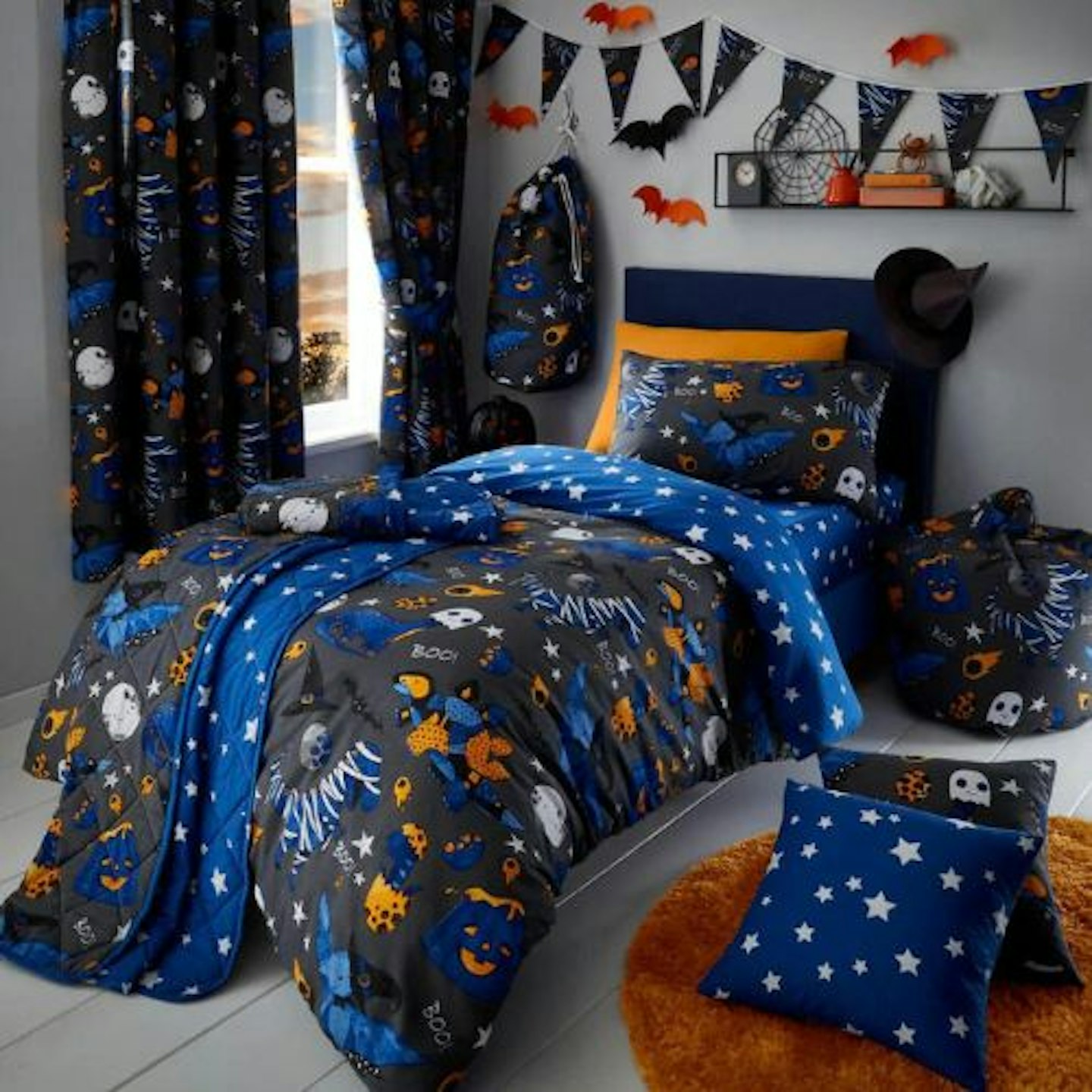 Lorna White has been a Senior Digital Writer for Mother&Baby since 2020. She has a keen interest in a range of topics, from potty training and nutrition to baby names and maternity fashion.