Veganism is growing in popularity year on year with people all over the UK opting for a plant-based diet. This includes one in 12 parents now raising their children vegan. There are lots of reasons why parents choose a plant-based diet and use vegan products on their little ones, from dietary requirements to ethical beliefs and lifestyle choices. Bringing the best vegan snacks for kids is often key to having a successful family day out.
The right plant-based treats and snacks can calm a crying child instantaneously. But finding vegan snacks on the go can be very difficult as so many products contain animal bypass products, even when they do not contain meat.
We have compiled the best very best vegan snacks for kids that the internet and high street have to offer.
The best vegan snacks for kids
Description
The Kiddylicious Veggie straws are a healthier snack option than other crisps on the high street.
Description
This Nakd breakfast bar is packed full of natural goodness. It is perfect for early morning park
Best baked fruit wheels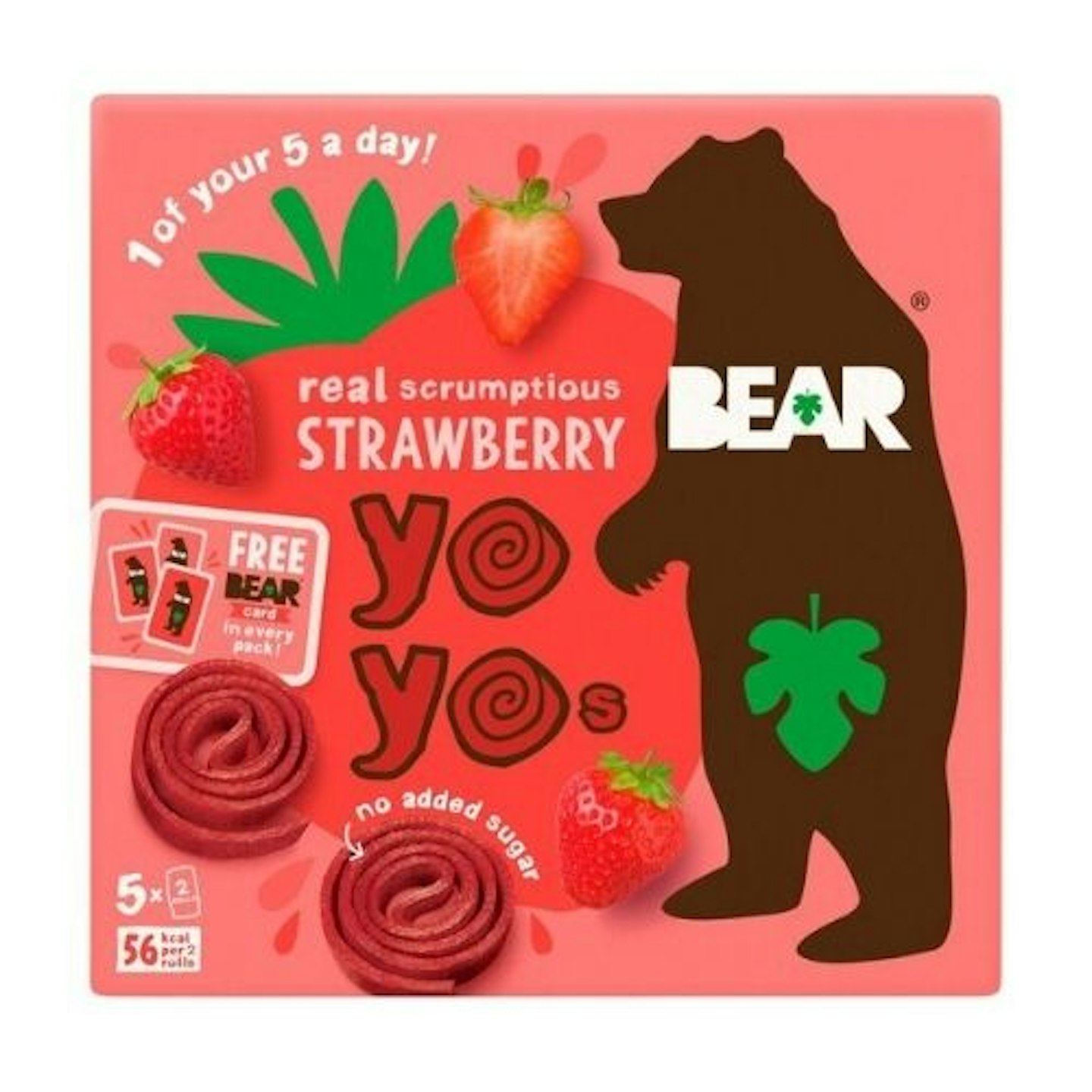 Image: Tesco
Description
Bear Yo Yos are to put it simply, so much fun. Children (and adults alike) can unroll the baked
Description
Whether it's on toast or on a cake, jam is a British staple. It has the power to elevate any
Best iced shortcake rings
Description
Can you believe it? Party rings are VEGAN! Fox's mini iced shortcake rings are a delicious sweet
Description
We love Freddie's Farm Snacks because they are made from 100 per cent British fruit and vegetables
Description
These sugar-free sweets by Free From Fellows are great treats that are made without gelatine,
Best tomato-flavoured puffs
Description
This nutritionist-approved snack by Piccolo is an organic puff that melts in the mouth. It's ideal
Best vegan hazelnut chocolate bar
Description
Vego chocolate bars are not only vegan-friendly but they are also organic and Fairtrade. The
Best freeze dried fruit crisps
Description
LioBites is a naturally sweet fruit crisp. The fresh fruit is picked in season, sliced and then
Description
We love these Organix apple rice cakes. They are simply delicious. The rice cakes have a lovely
Description
These gently baked fruit snacks are 100 per cent fruit. Urban Fruit Mango is baked at low
Description
These sugar-free fruit bars are a perfect chewy bar full of the vitamins to contribute to a
Description
Not only are these Peppa Pig, making them an instant hit with tots, but they are also delicious.
Description
Organix has teamed up with the best-selling children's book The Gruffalo to make the perfect vegan
Best strawberry fruit snack
Description
These Kiddylicious wriggly worm-shaped fruit snacks are the perfect food for little fingers. This
Description
This trio of houmous is a great way to elevate any snack. Just pop off the lid and let your little
Vegan snacks for kids FAQs
What is a vegan diet?
What was once thought to be a niche craze has now become a mainstream way of living. The vegan diet even has its month, Veganuary. Veganism is the ideology that you should not consume anything that is produced or a by-product of animals. This means vegans do not eat things like meat, eggs, and milk. Most vegans do this because they believe that meat and animal by-products are exploitative and cruel to animals. An Ipsos study revealed that almost half (46 per cent) of Brits aged 16-75 are considering reducing their intake of animal products in the future.
Is it safe for a child to be vegan?
The long and short answer is yes. Like any diet, it is important to have a varied and healthy food intake. A well-planned and knowledge-based vegan diet is safe for people of any age including children. One of the concerns regarding a plant-based diet is that your child will not receive adequate nutrition. Parents need to be very well informed about which foods provide all of the vitamins and minerals needed for a healthy diet. We have included a variety of vegan snacks for kids that will contribute to a balanced diet alongside healthy meals.
Are there any benefits of raising a child vegan?
One of the biggest driving forces for people to become vegans is to protect animal welfare. In raising your child vegan, you may choose for you and your family to take a stand against the exploitation of animals. This will lead to discussions around your personal beliefs and ideologies, which will help the way your little one sees the world around them.
The Vegan Society claims that some research has linked vegan diets with lower blood pressure and cholesterol, and lower rates of heart disease, type 2 diabetes, and some types of cancer.
What is a healthy vegan diet?
The NHS advises that to have a healthy vegan diet you need to:
• Eat five pieces of fruit and vegetables every day
• Include carbohydrates in meals (including potatoes, rice, pasta and bread)
• Choose calcium-fortified dairy alternatives
• Include beans, pulses and other proteins in meals
• Cook with unsaturated oils
• Drink lots of fluids