Children are known for having a lot of questions and around Christmas, it can feel endless. Why is Rudolph's nose red? What were the three wise men's names? Why do we put up a Christmas tree every year? Mummy, who ate my advent chocolates? (Oops).
One question that might crop up if you live in a home without a chimney is "But how will Santa deliver our presents?"
A perfectly understandable question considering all the well-known stories about Santa landing his sleigh and reindeers on the roof, ready to hop down the chimney with his big sack of presents.
But don't worry, we have a solution! Say hello to Santa's magic key, a physical key that allows good old Father Christmas to deliver presents to your house, even if you don't have a chimney.
With this magic key, Saint Nicholas will quietly sneak inside and deposit those important presents before leaving the key somewhere easy for you to find, so you can use it again next year.
You can gift this Santa key to your child however you want: in their advent calendar, Christmas Eve boxor even simply hang it on the tree as a decoration.
Be sure to remind your child that because the Santa key is magic and only works for Santa, there's no need to worry about security risks either.
If you'd like to get involved with this sweet tradition, we've pulled together our very favourite Santa keys you can buy today.
The best Santa keys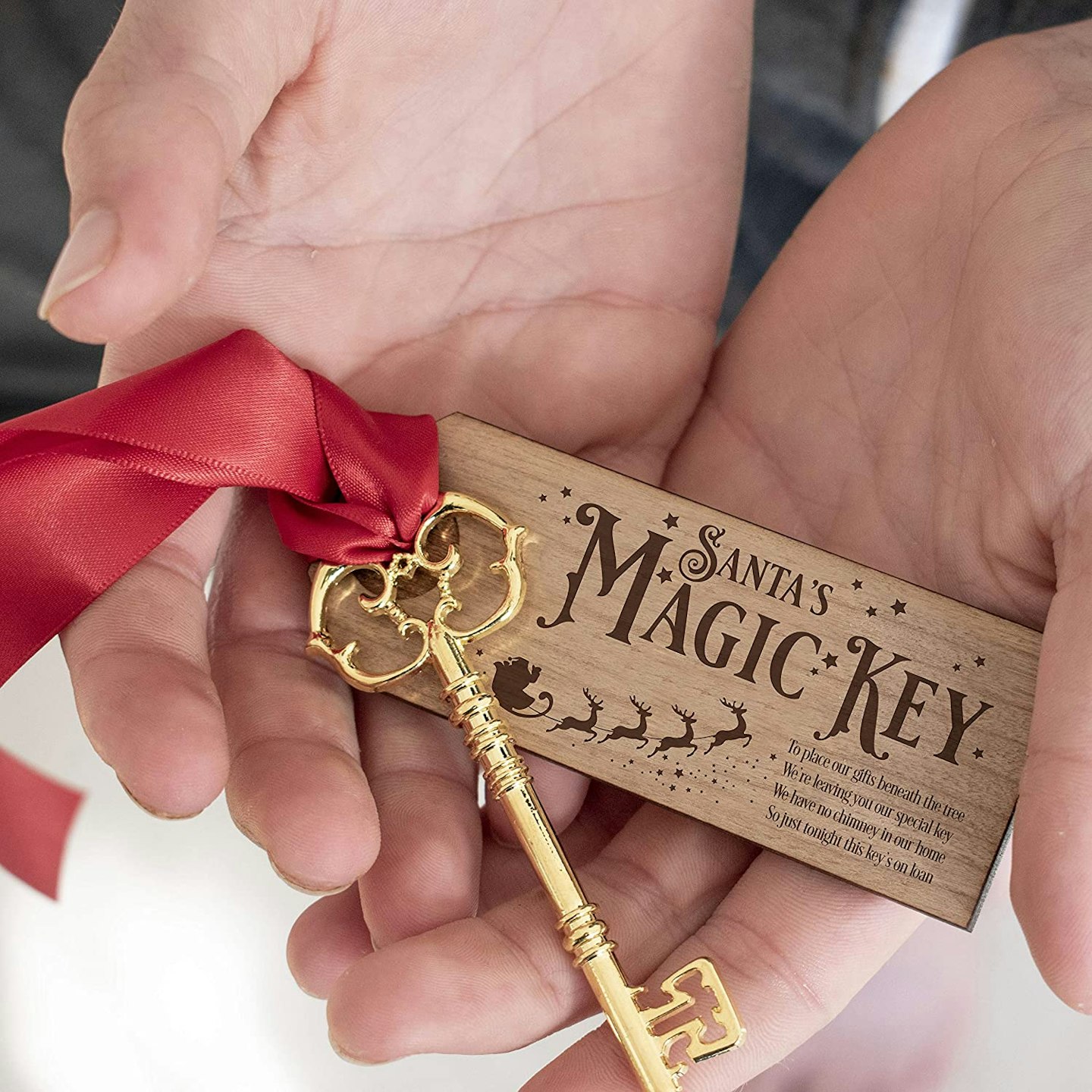 1 of 8
Deluxe Santa's Magic Key
Review: "This is a really great Santa key. Well made, lovely detail and comes in a nice red favour bag. Even has a rustic smell to the wood that makes it seem as if it is from the North Pole!"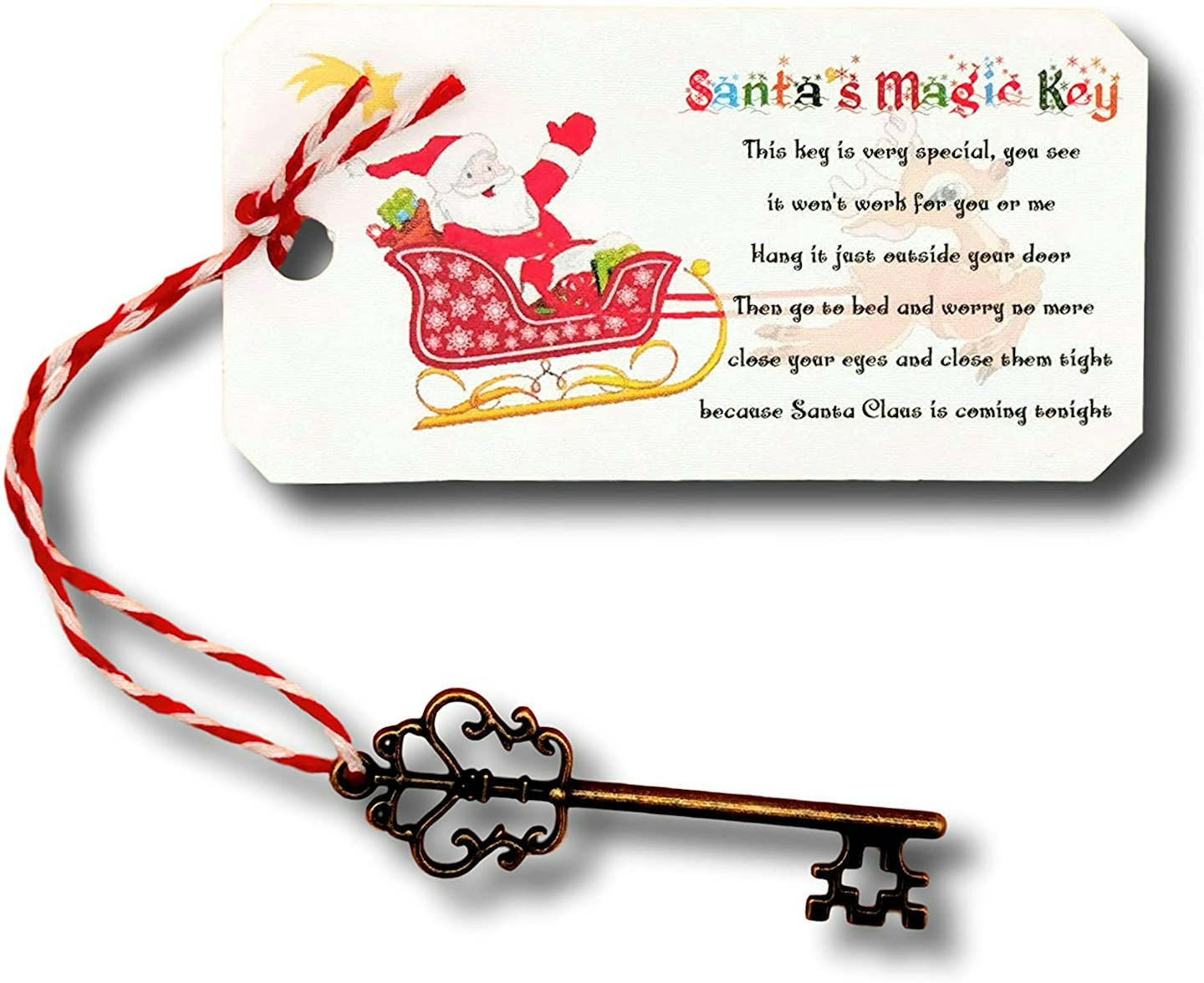 2 of 8
Santa's Magic Key
Review: "The perfect gift for my grandchildren's Christmas Eve sacks with an adorable poem attached to make it extra special. Quick delivery and very well packaged. Item is exactly as described and good quality."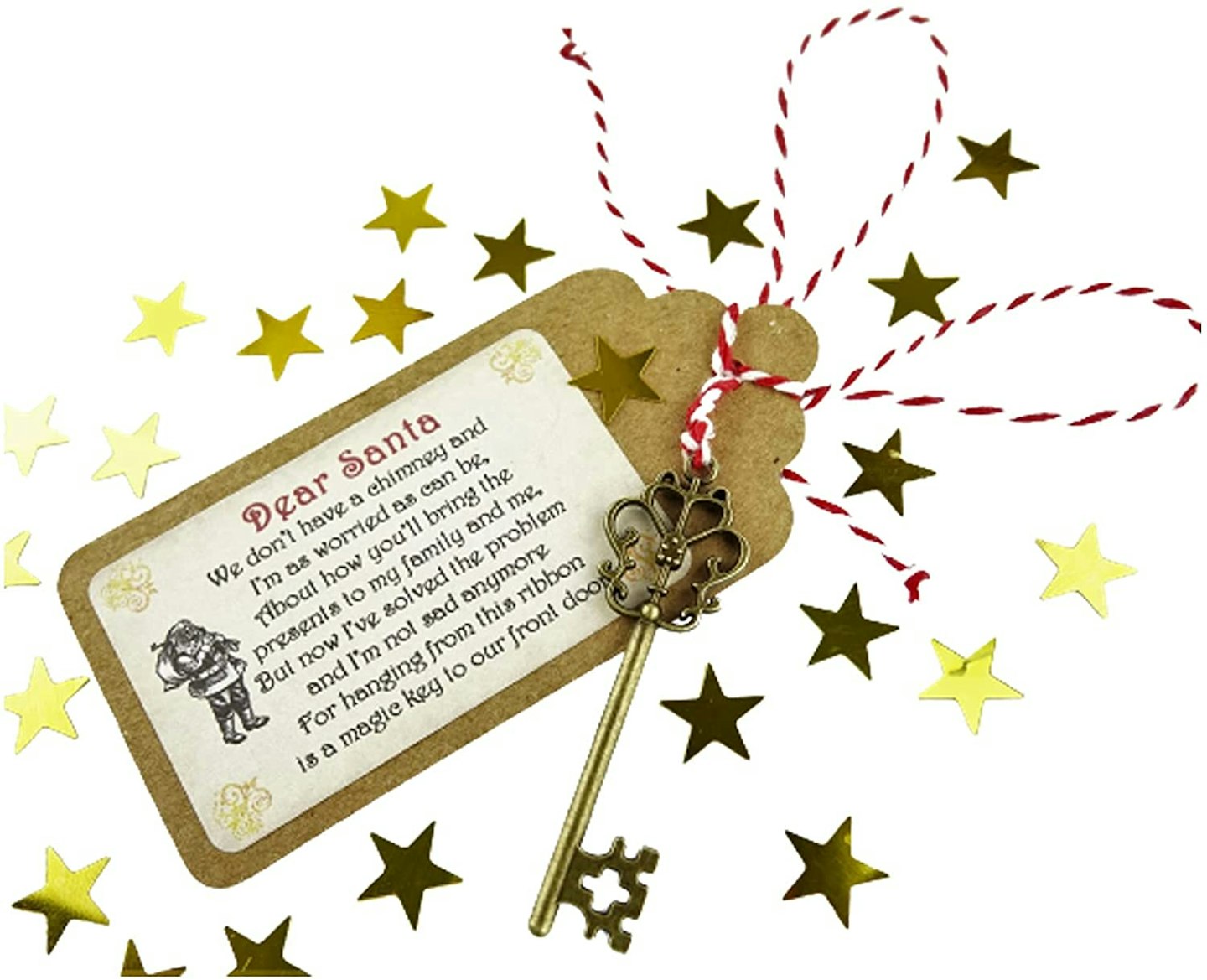 3 of 8
FunkOn Santa's Magic Key
Review: "Absolutely adorable. Perfect after ripping out the fireplace and causing panic for children as santa won't get in. Very sweet wording and lovely little key."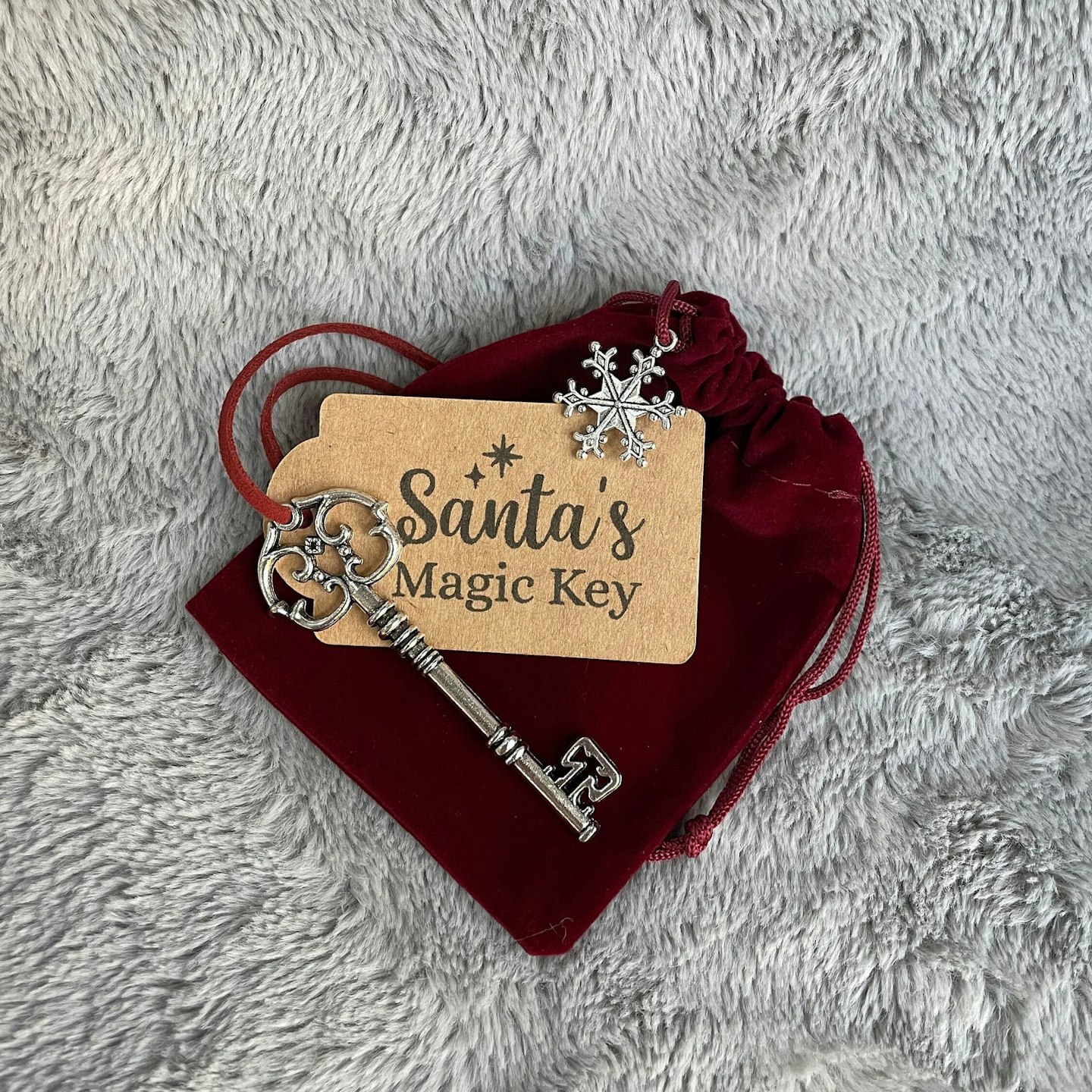 4 of 8
Festive Fancies Store Santa's Magic Key
Review: "This little key is so dinky and cute and arrives with a drawstring pouch to keep it safe! Service was prompt and it arrived carefully packaged and was just as described."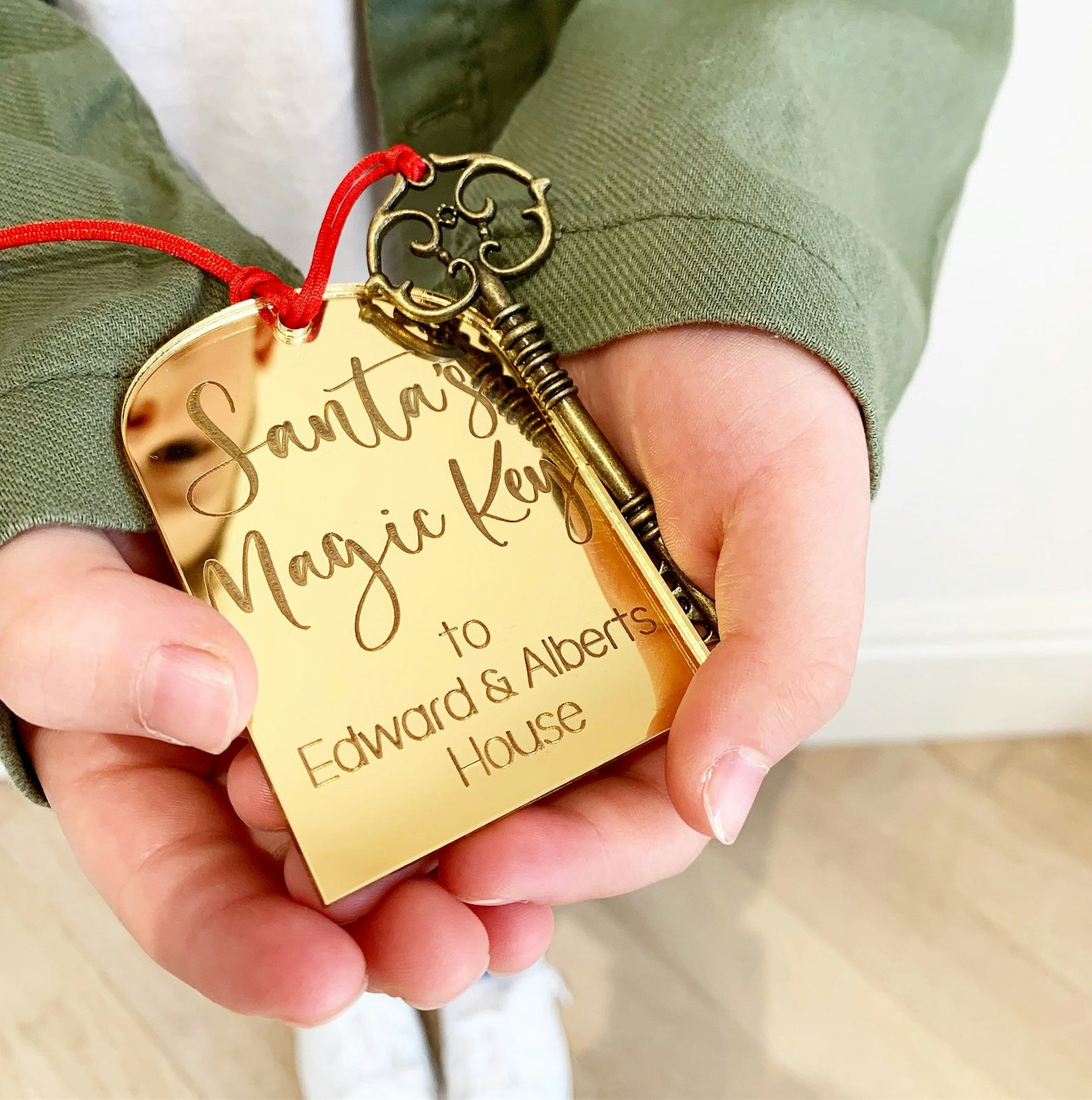 5 of 8
Personalised Santa's magic key
Review: "I am so happy with this product! The quality is amazing and I couldn't believe how quickly it was delivered!"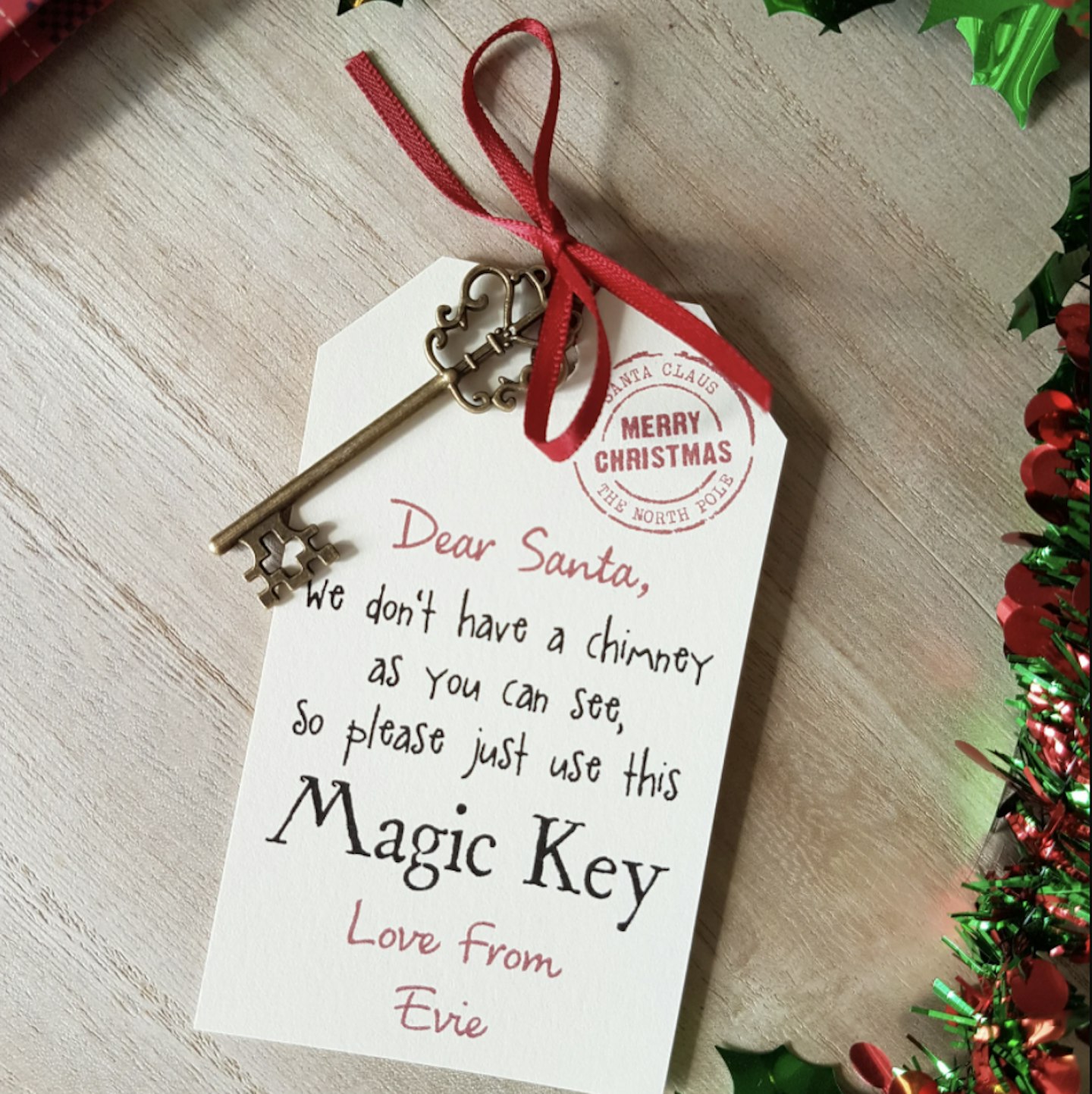 6 of 8
A Little Bit Vintage Co Santa's Magic Key
Review: "My son was very worried that we didn't have a chimney, this has made him so happy. He's been telling everyone that we have a magic key! Thank you! The key is beautiful and the presentation is perfect. Something we will have on our tree every year."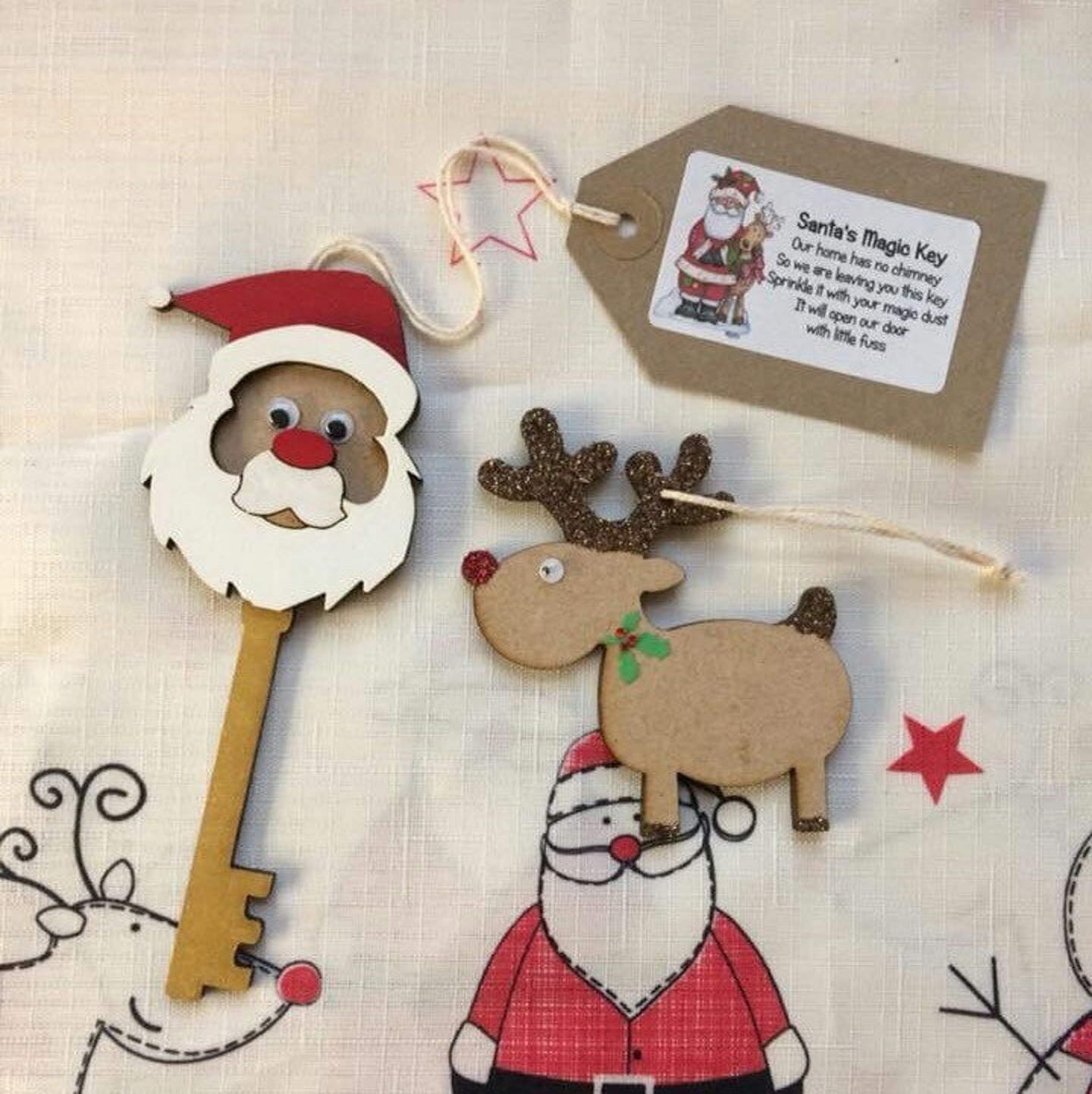 7 of 8
Personalised Santa key
Review: "Fantastic decoration for my 7 year old! It went down really well and was the perfect addition to this years Christmas eve box."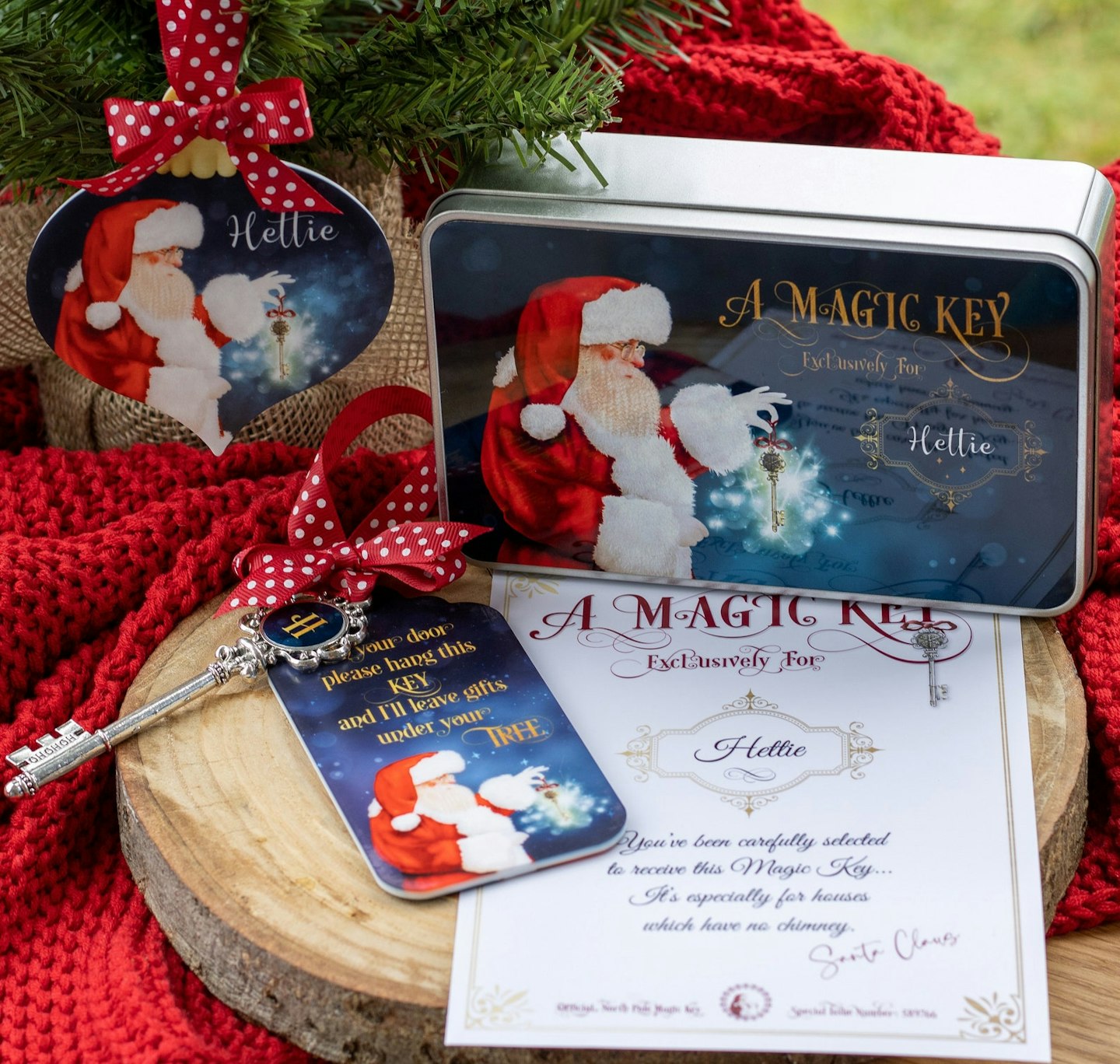 8 of 8
Santa Magic Key set
Review: "I absolutely love it. It's better than described. The customer service is brilliant."
Popular articles to read next