How do you arrange your presents for Christmas day? Are they displayed haphazardly beneath the tree? Stuffed into a stocking? A good old-fashioned pillowcase? Or are you considering buying a Christmas sack?
If so - we don't blame you! Roomier than a stocking, a good Santa sack should be made to last for years to come, helping you to start a Christmas tradition that your little one will cherish, excitedly placing their Christmas sack under the tree or at the end of their bed, ready for Father Christmas.
From large Christmas sacks to personalised options, we've selected our favourite Christmas sacks you can buy.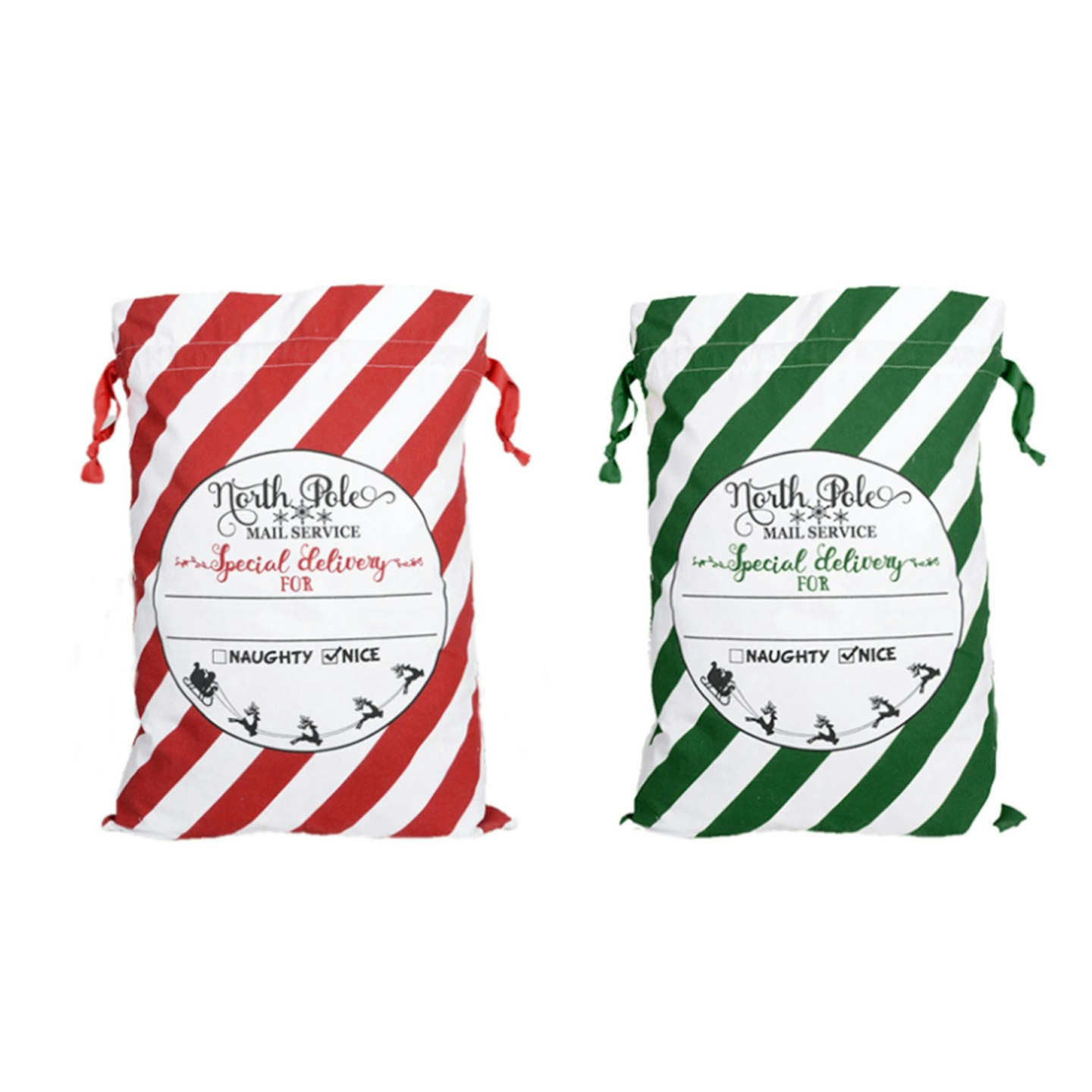 1 of 8
Twin Christmas Gift Sacks
If you've got two little ones, this set of two sacks is ideal. Printed as from the "North Pole Mail Service", they can be personalised by writing your child's name on the front with a marker pen.
Size: 50 x 70cm
Review: "I love my dog & I love this personalised sack! She'll go bonkers on the 25th!"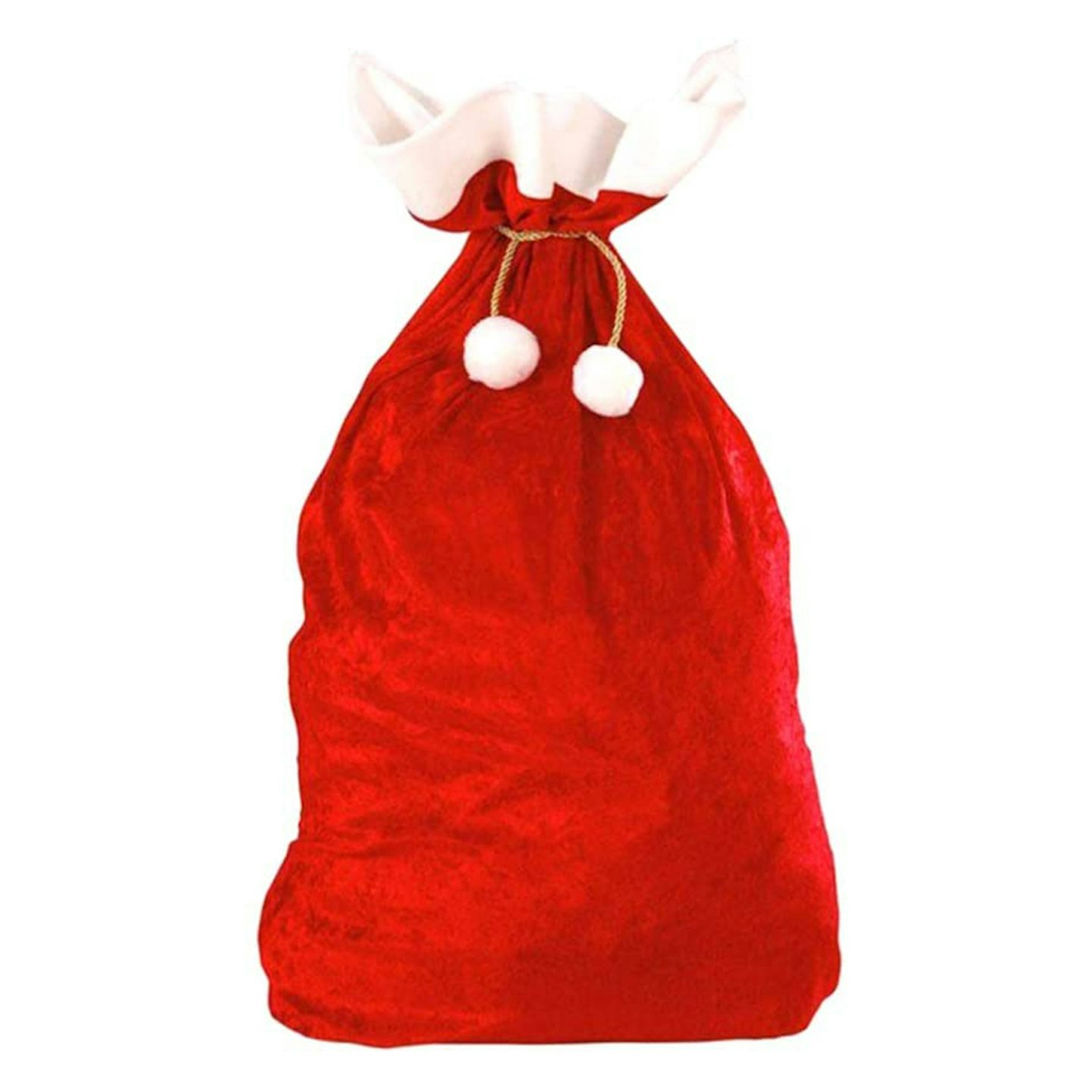 2 of 8
Amosfun Christmas Santa Sack
You can't go wrong with this classic design. Made from cloth, it's lightweight, durable and long lasting.
Size: 70 x 50cm
Review: "Nice soft Santa bag. Held a fair amount. The fabric is thinner than I expected but does look like the picture."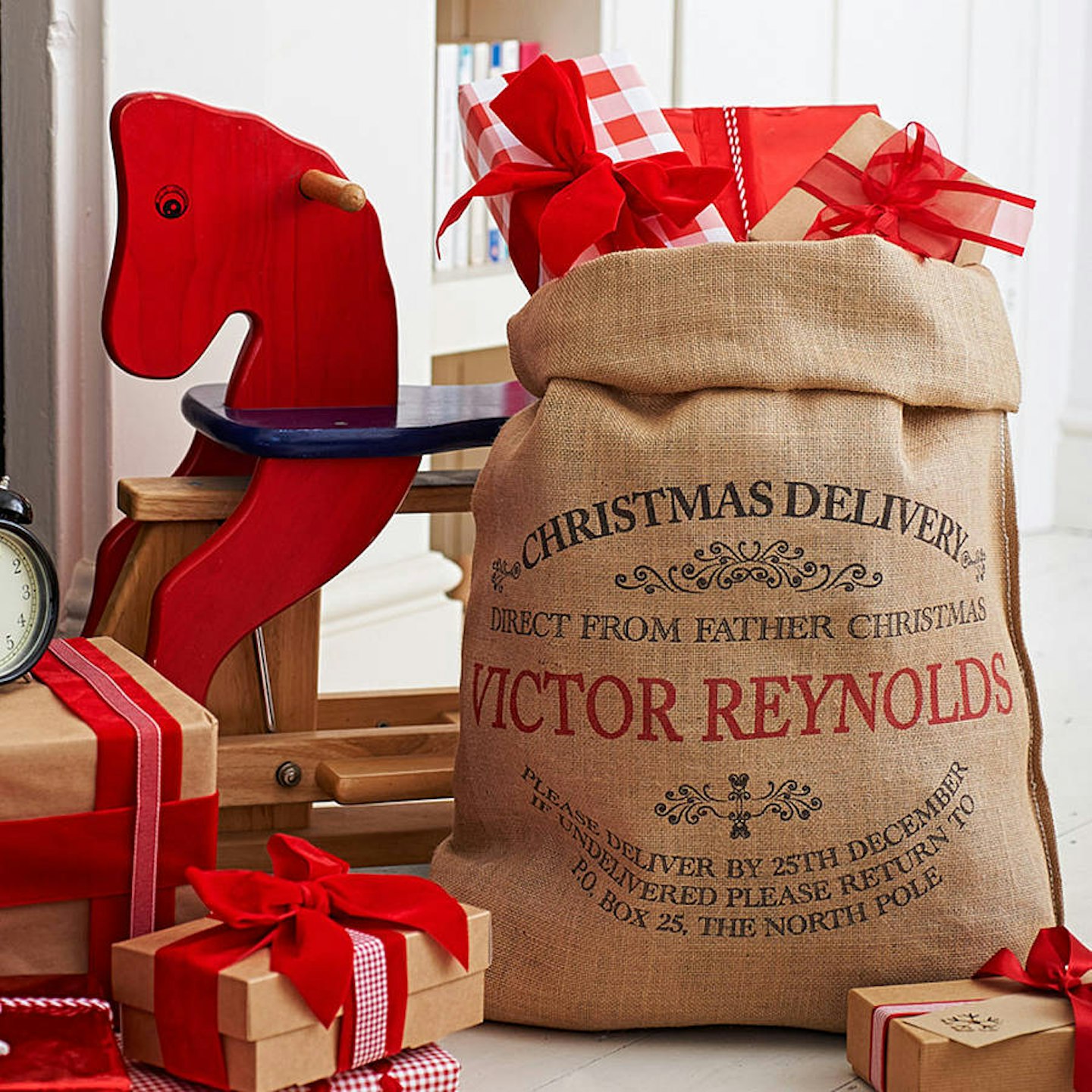 3 of 8
Personalised Christmas Sack
Made of top-quality hessian, the design can be personalised with the name of your choice in red capitals. You also have the choice of adding a fabric trim to the top six inches of your Christmas sack.
Size: 80cm x 50cm
Review: "Really pleased with this personalised Christmas sack for my new granddaughter. I have previously purchased the same product for my other grandchildren and they love the Christmas sack Santa brings to them with their name."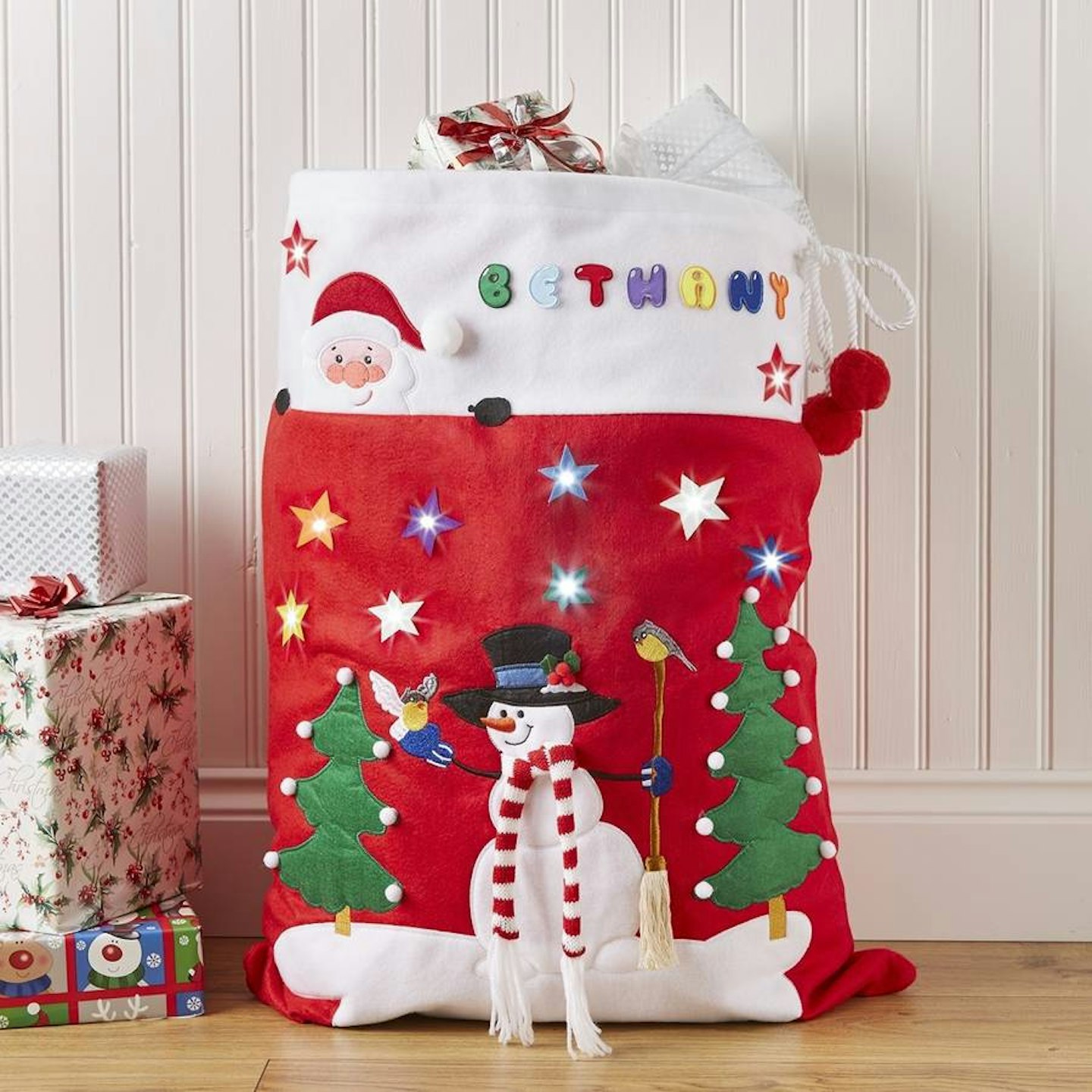 4 of 8
Christmas Sack With LED Light Up Stars
This Christmas sack will delight any youngster with themed appliques and LED stars that light up. Personalise with letters in a choice of bright multi coloured or Red Sparkle letters.
Size: 50 x 70cm
Review: "A really lovely product. Great quality and beautifully made."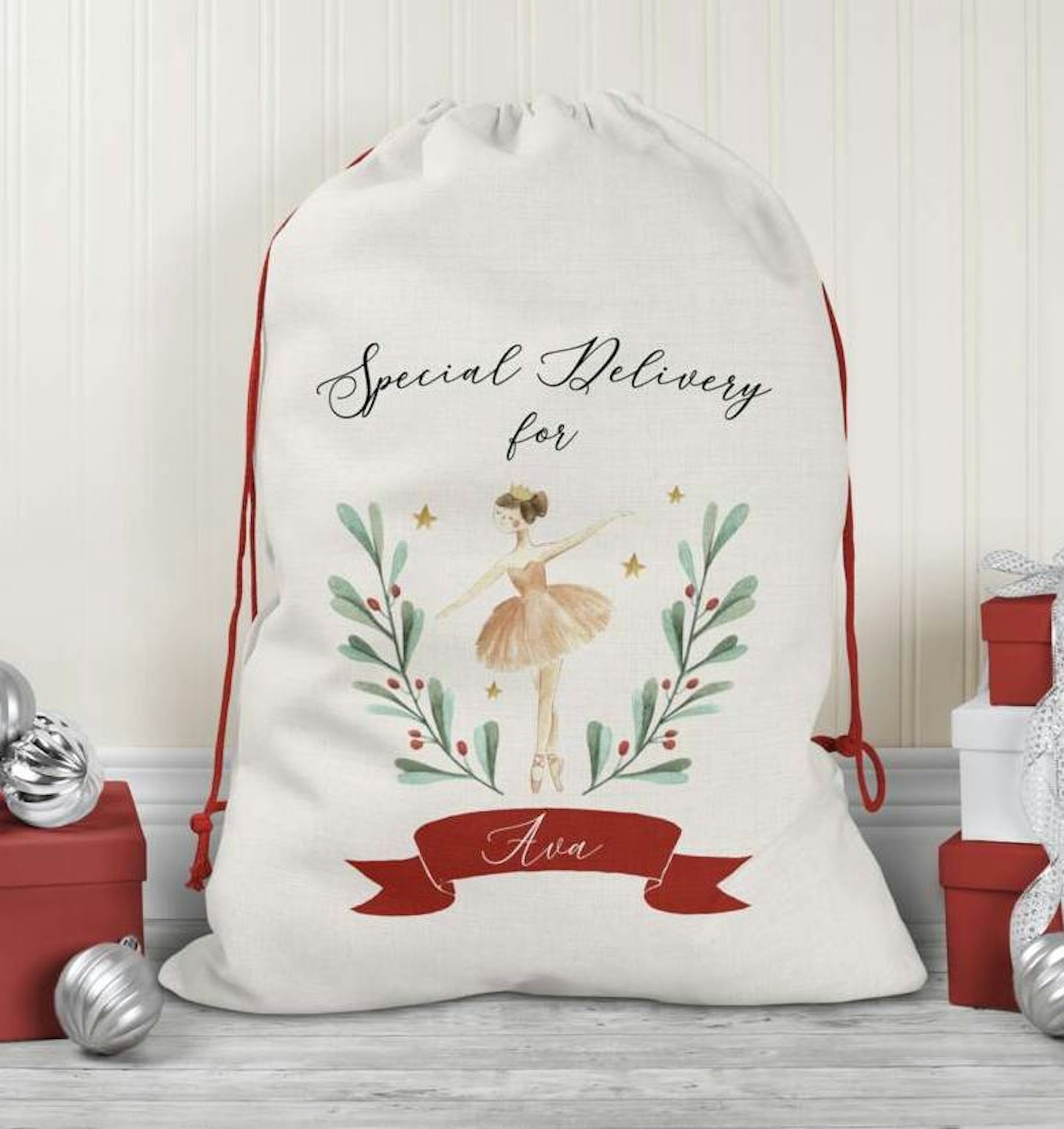 5 of 8
Personalised Nutcracker Christmas Sack
We love the pretty designs of these Santa sacks - choose from a nutcracker or sugarplum fairy design. Made from thick canvas material, complete with a thick red rope for closing up the sack, it's available in two sizes and can be personalised with your choice of name. 
Size: 49 x 67cm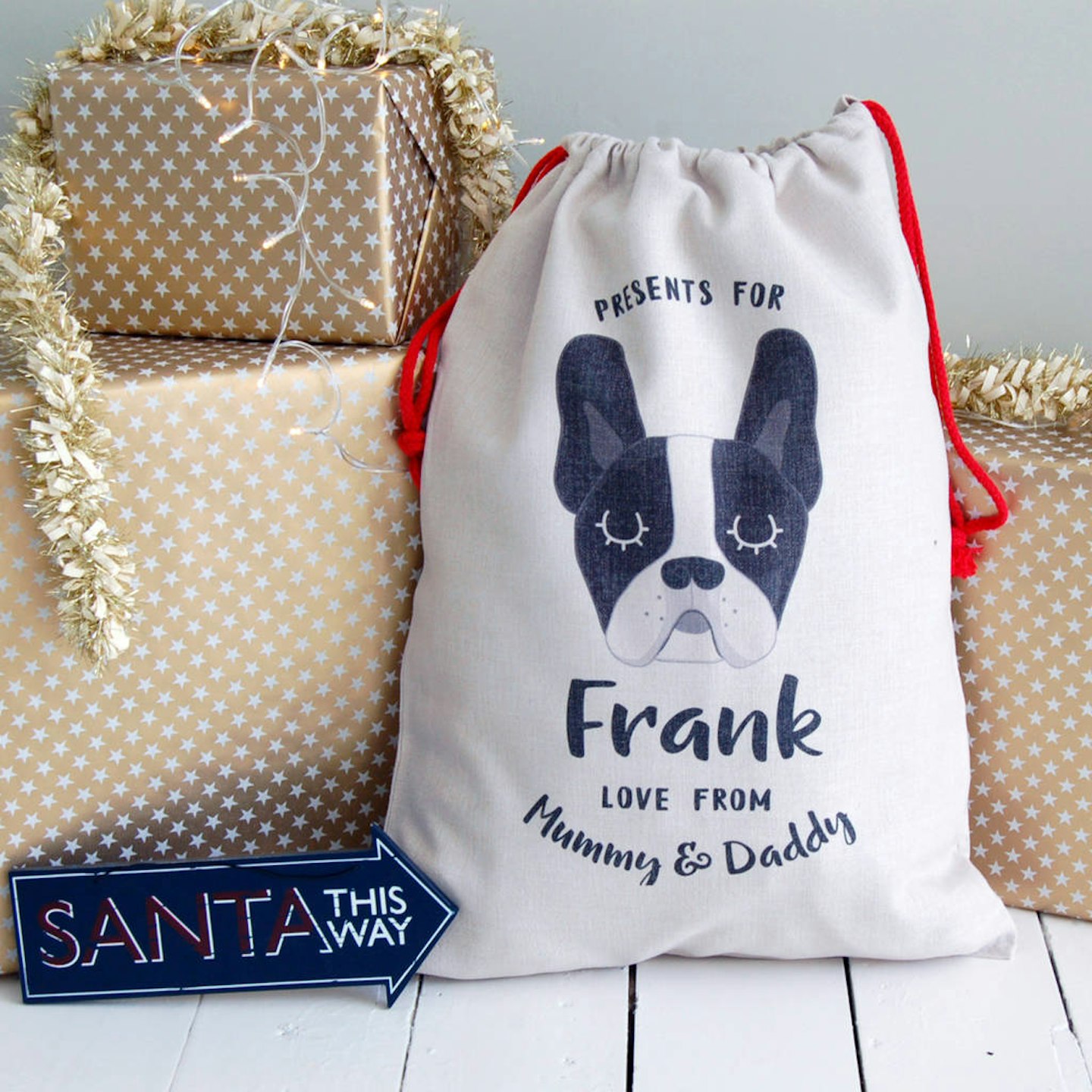 6 of 8
Dog Christmas Present Sack
Involve you dog in the fun with this personalised pooch sack! Choose your dog's breed and colouring then simply add their name and a personalised messaged. Their tail won't stop wagging at the sight of it!
Size: 50 x 70cm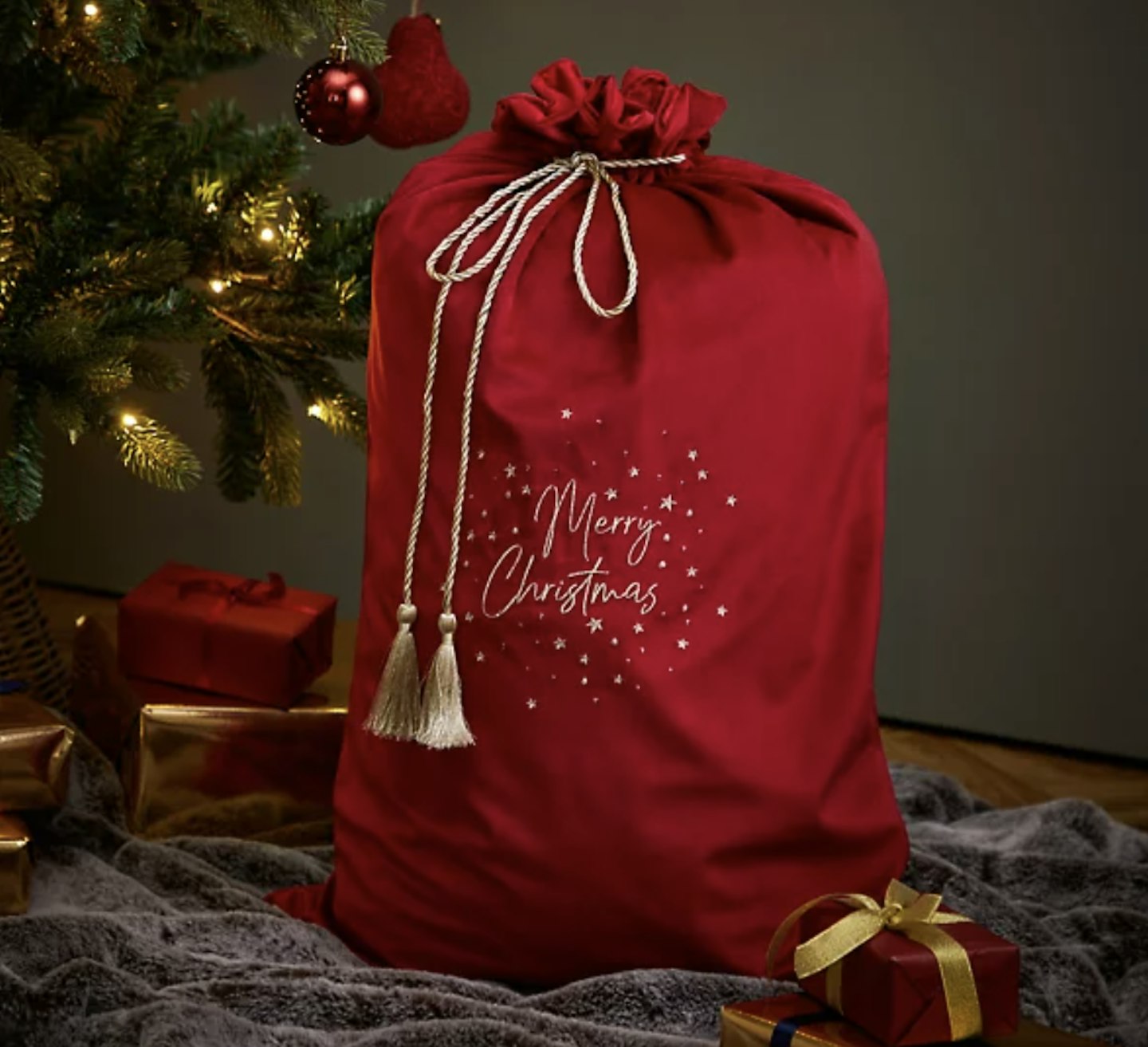 7 of 8
Velvet Merry Christmas Sack
One for older children or adults, this large Christmas sack comes in five different colours including navy and green. Embroidered in gold on the front and surrounded by dots and stars, it closes with a gold drawstring rope with tassels.
Size: 50 x 80cm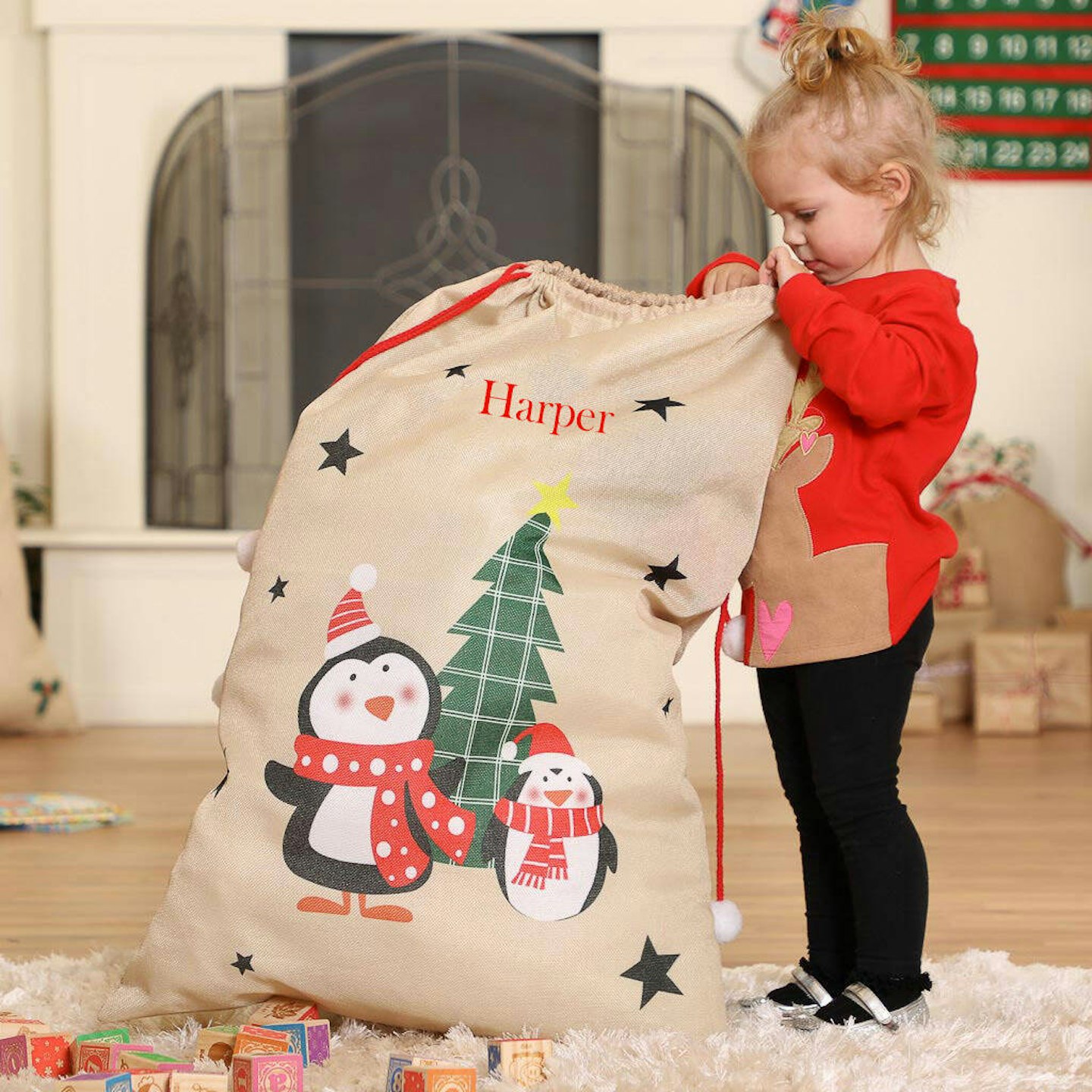 8 of 8
Large Christmas sack
If you're after an extra-large Christmas sack, we recommend this one which is a whopping 90cm tall. Available in two penguin and snowmen designs, each sack is lovingly hand-personalised, ready to stuff with lots of presents.
Size: 90 x 63cm
Review: "It was a lovely and useful product - something that can be re-used in years to come."
Popular articles to read next
Everything you need to celebrate your baby's first Christmas in style