You might be wary of your baby painting, but we promise you that the benefits far outweigh the cons (aka the mess!).
Painting with your little one is a fantastic way of stimulating their brains while allowing them to freely express themselves how they please. As a very tactile experience, some children might not enjoy painting, but the majority will love the chance to get stuck into some vibrant paint.
As well as some easy baby painting ideas (including some mess-free options!) to try with our youngster, we've gathered together some top painting buys to stock up on. Don't forget an apron!
The benefits of baby painting
 • Develops their creativity
 • Builds fine motor skills and hand-eye co-ordination
 • Offers a sensory experience
 • Reinforces learning of cause and effect
Mess-free baby painting
If you do want to steer clear of creating more mess for you to clean up, give this mess-free baby-proof version of painting a whirl.
Adult supervision is required for any arts & crafts project.
You will need:
Washable/non-toxic paint
White card
Large resealable bag
Method
• Apply a few drops of different coloured paint onto a piece of card.
• Carefully slide the card into a large resealable bag and seal completely with tape.
• Tape down the sealed bag onto a table or highchair tray so it doesn't move, however enthusiastically your child paints!
• Encourage your tot to press the paint around, mixing it together as they please.
If you'd like to frame your baby's artwork, simply use a piece of cardboard to scrape off any thick or clumpy paint before popping it in a frame.
More baby painting ideas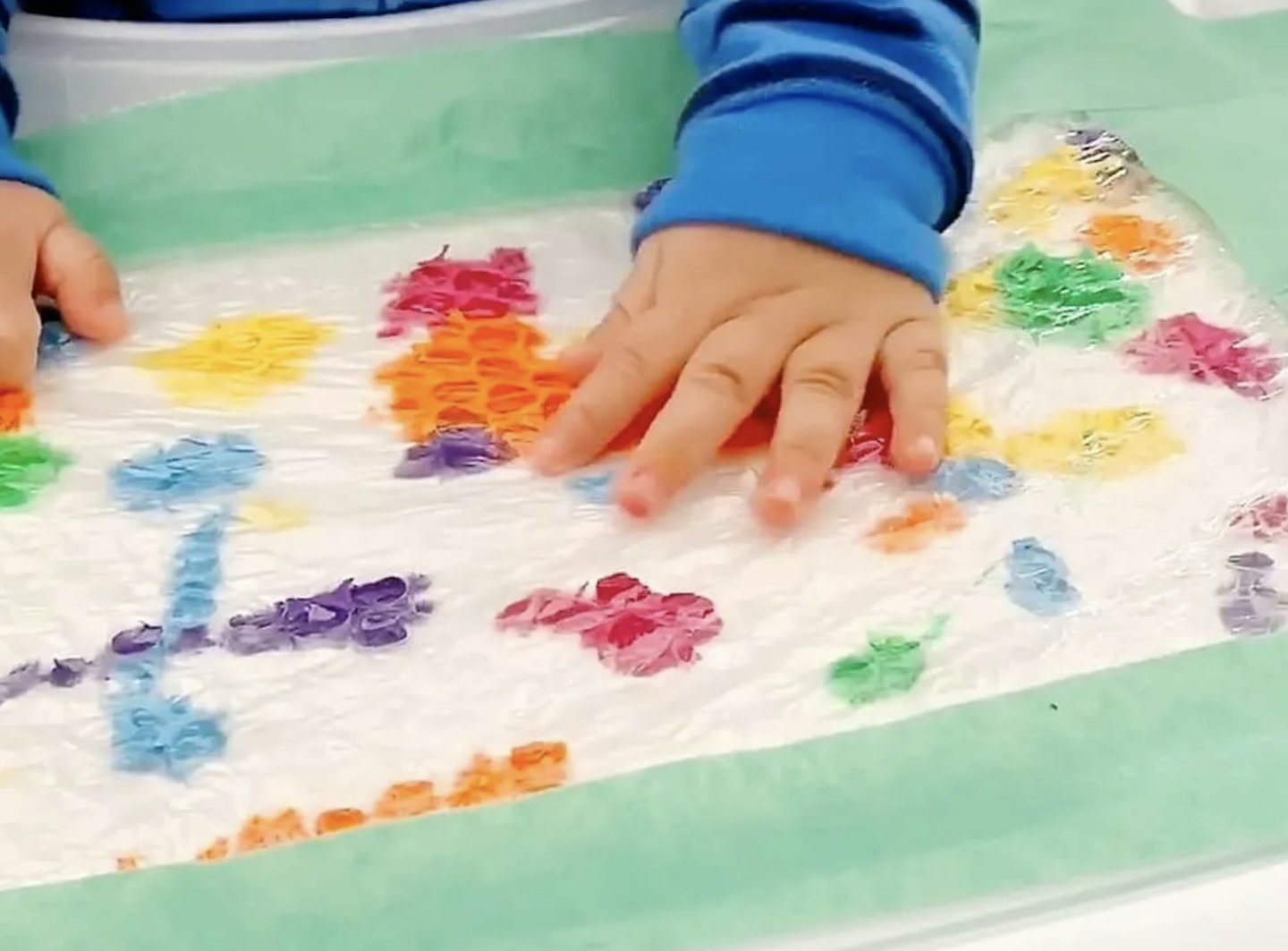 Bubble wrap painting
Another mess-free baby painting idea, this one uses bubble wrap instead of a resealable bag. Your baby will enjoy the sensory experience of making the bubble wrap pop and we think the end result is pretty cool!
Follow the tutorial at Hello Wonderful.
Golf ball painting
Now stay with us because this method might sound a little strange as it uses a golf ball to paint, but it's well worth a go plus there's no cleaning up for you to do. It's also a great way of promoting two-hand use.
Follow the tutorial at CanDo Kiddo.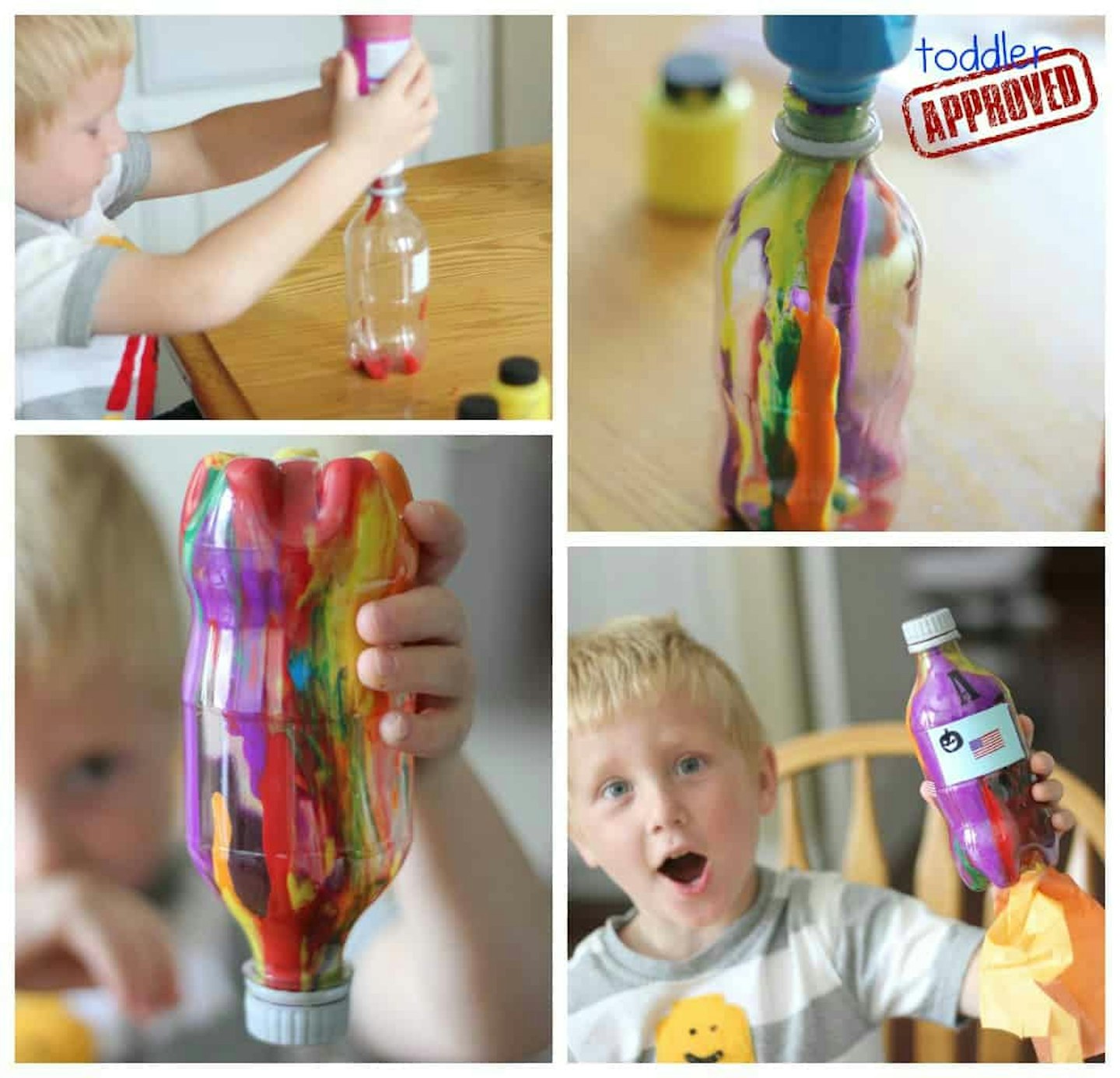 Paint rockets
Who know you could make a plastic bottle look so creative? It won't take your child long to transform their bottle and they'll have lots of fun doing so before flying their rocket around.
Follow the tutorial at Toddler Approved.
DIY edible paint
Our DIY method for edible paint is a completely safe option for little ones to play with and requires minimal supplies to pull together.
Baby painting buys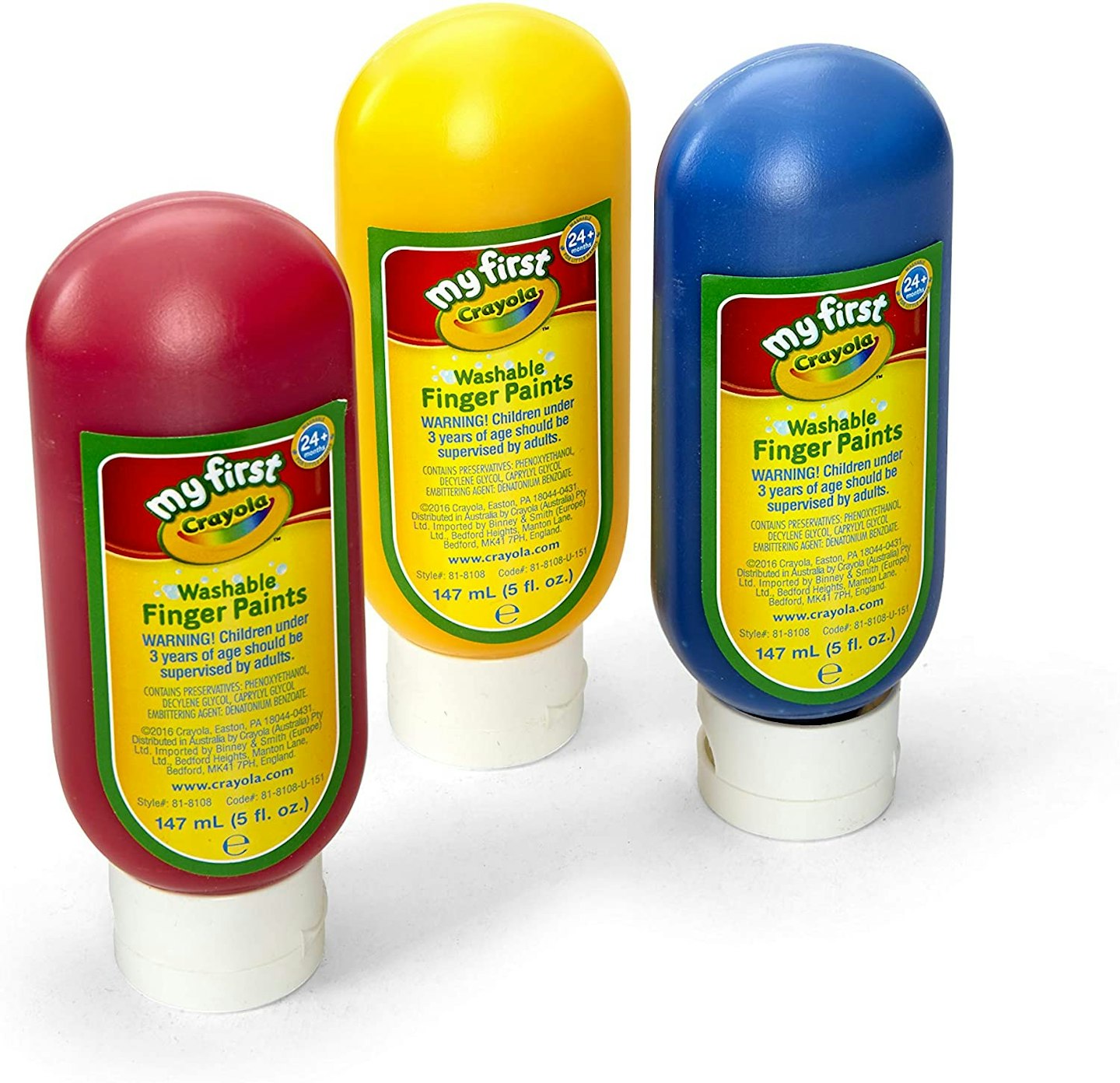 1 of 8
My First Crayola Kids Washable Finger Paint
This trio of red, yellow and blue paint easily washes off skin and clothing. The squeezy bottles ensure easy dispensing and the lids are non-drip too.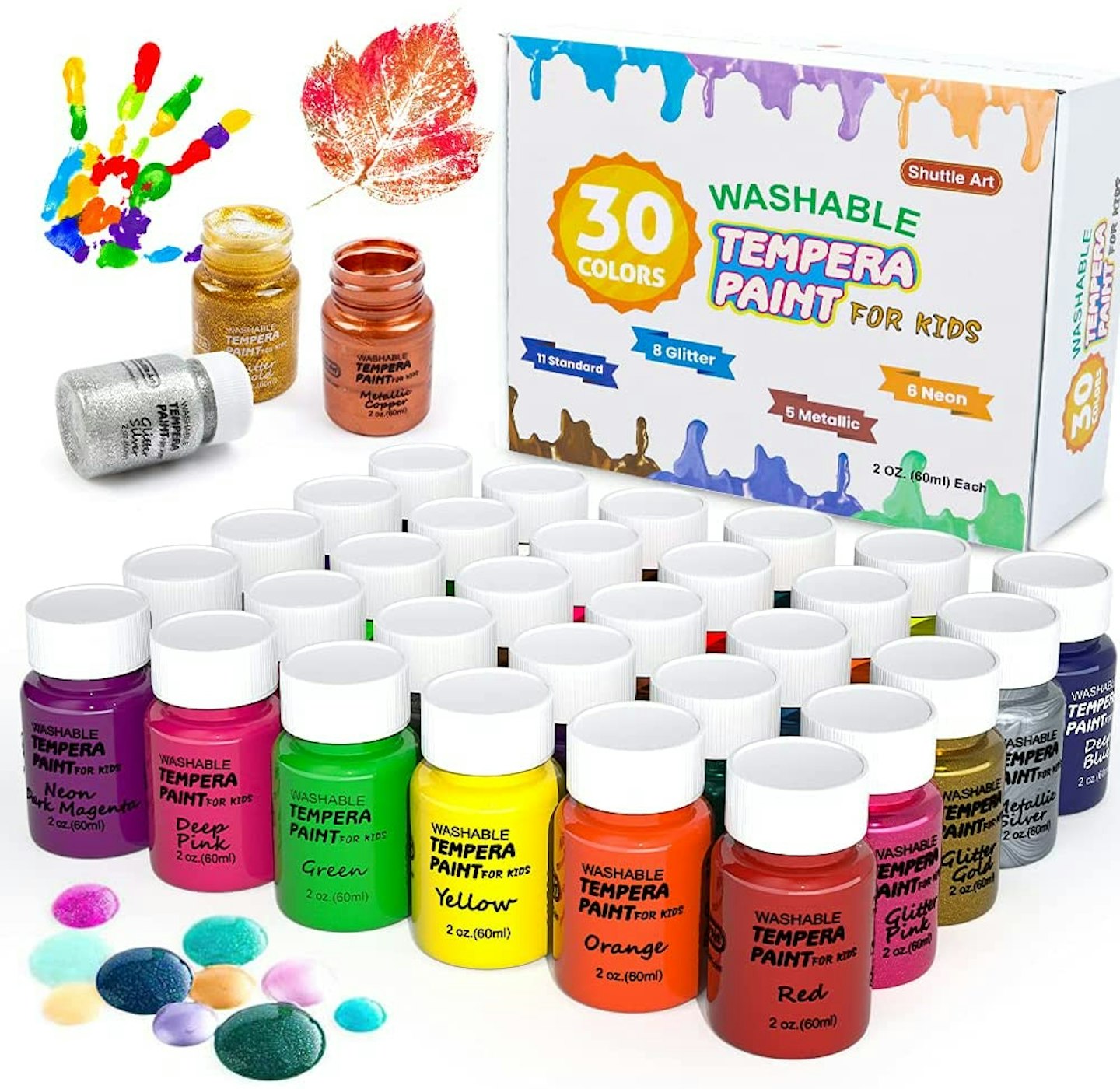 2 of 8
Tempera Paint
If you want a wide choice of options, you can't find better than this set of 30 different paint colours which includes neon and glitter. Easy to clean up, they're non-toxic and acid-free.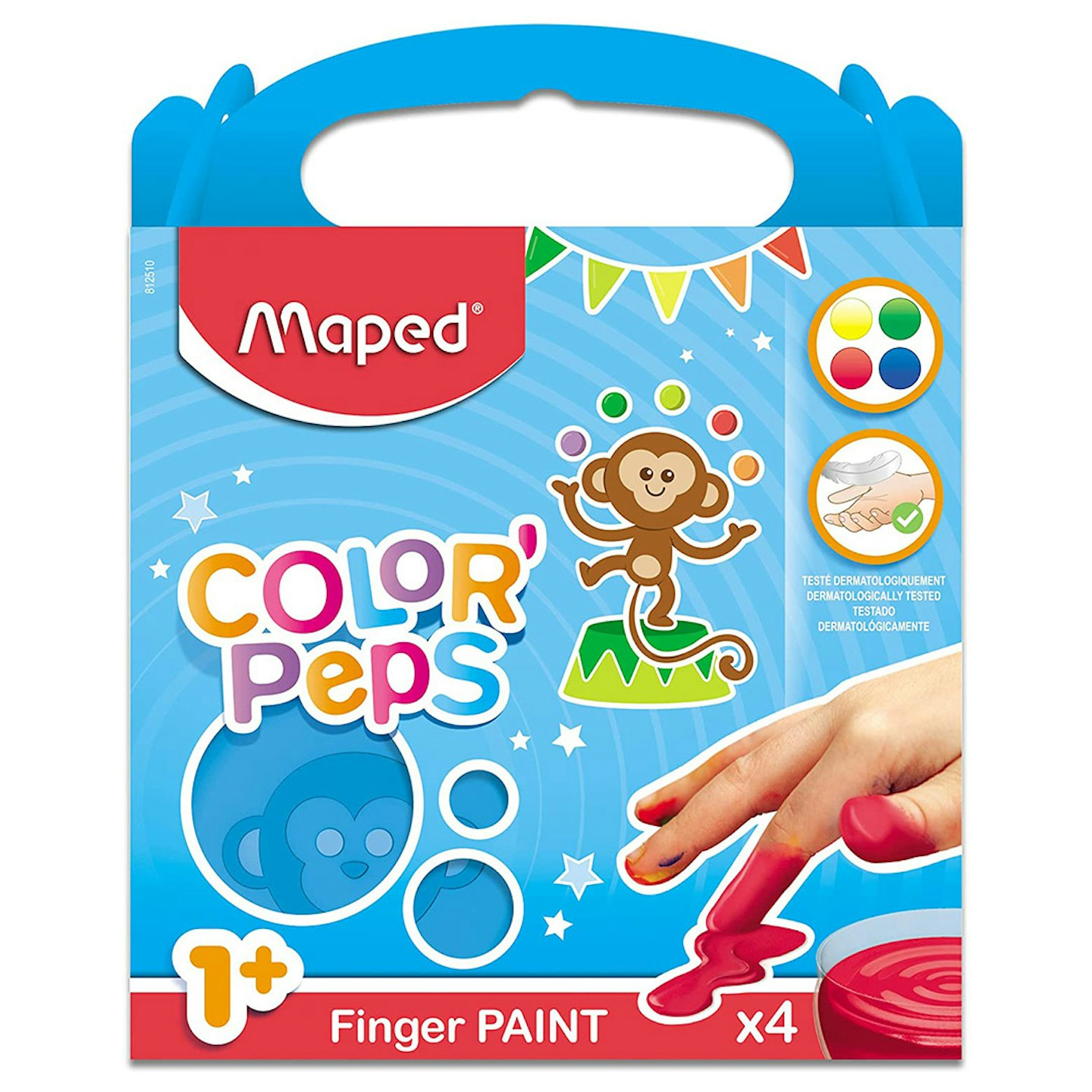 3 of 8
Maped Color'Peps My First Finger Paints
This creamy and smooth textured paint is dermatologically tested so you don't need to worry about their delicate skin as they get stuck in. There are four primary colours in 80g pots with plenty of room to stick their fingers in.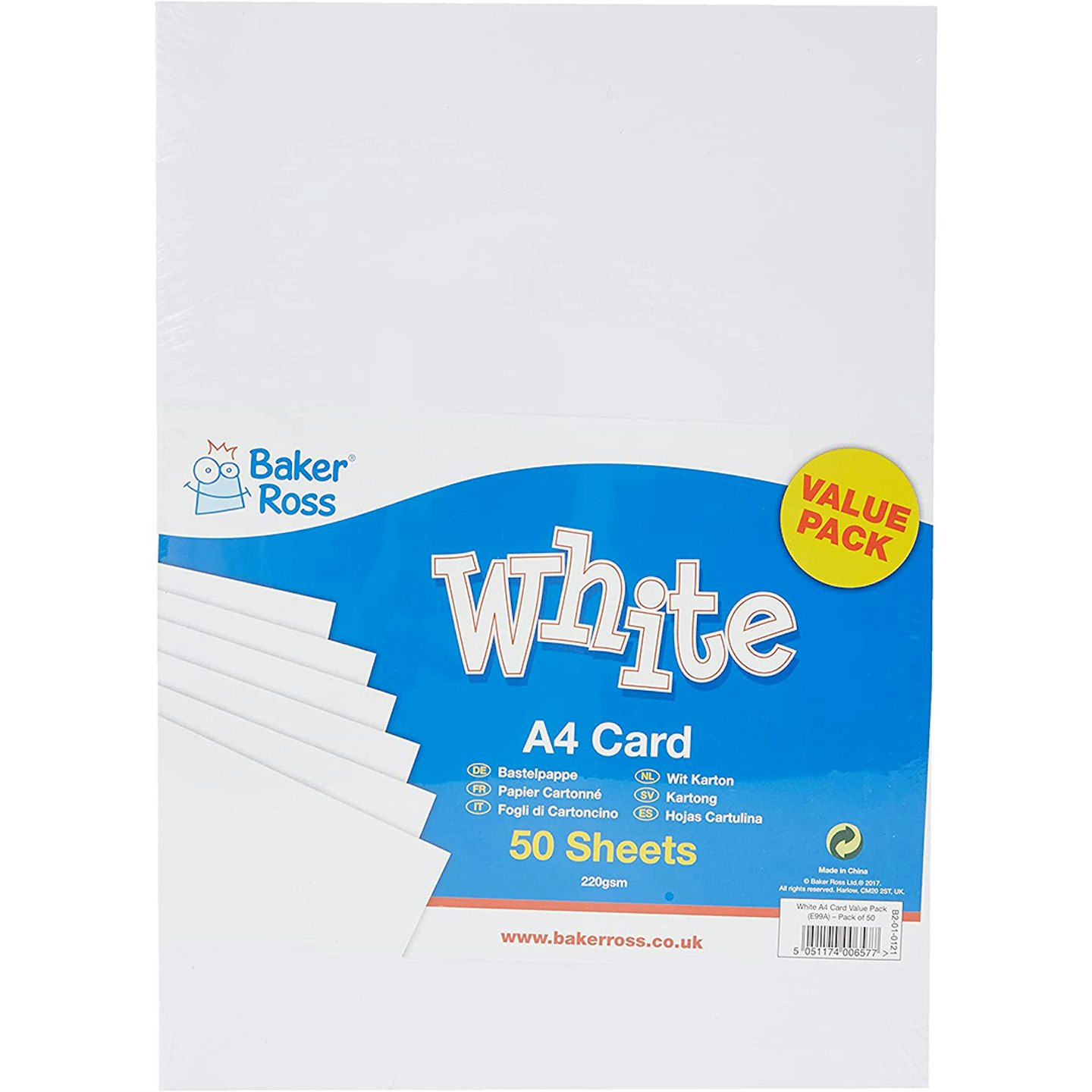 4 of 8
Baker Ross A4 White Card
Card is a must to have in your craft cupboard as a parent and this pack has 50 pieces of white matte card ready for your little one to decorate.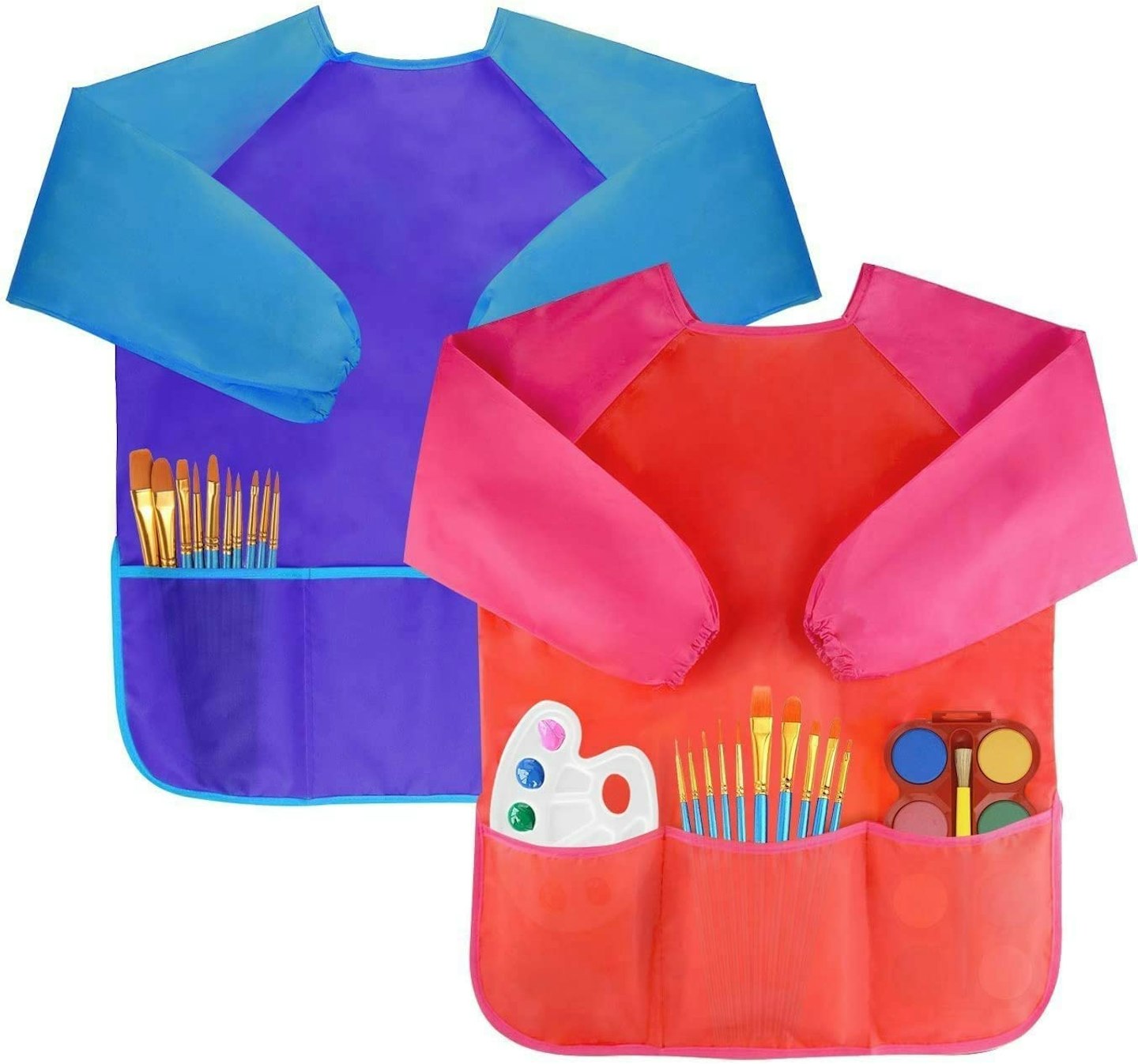 5 of 8
Amaza 2Pcs Kids Art Aprons
If you are letting your child loose with paint, you'll want to protect their clothes from any mess. This pack of two aprons has long sleeves and three roomy pockets. The velcro design is simple to use and the material can be cleaned easily.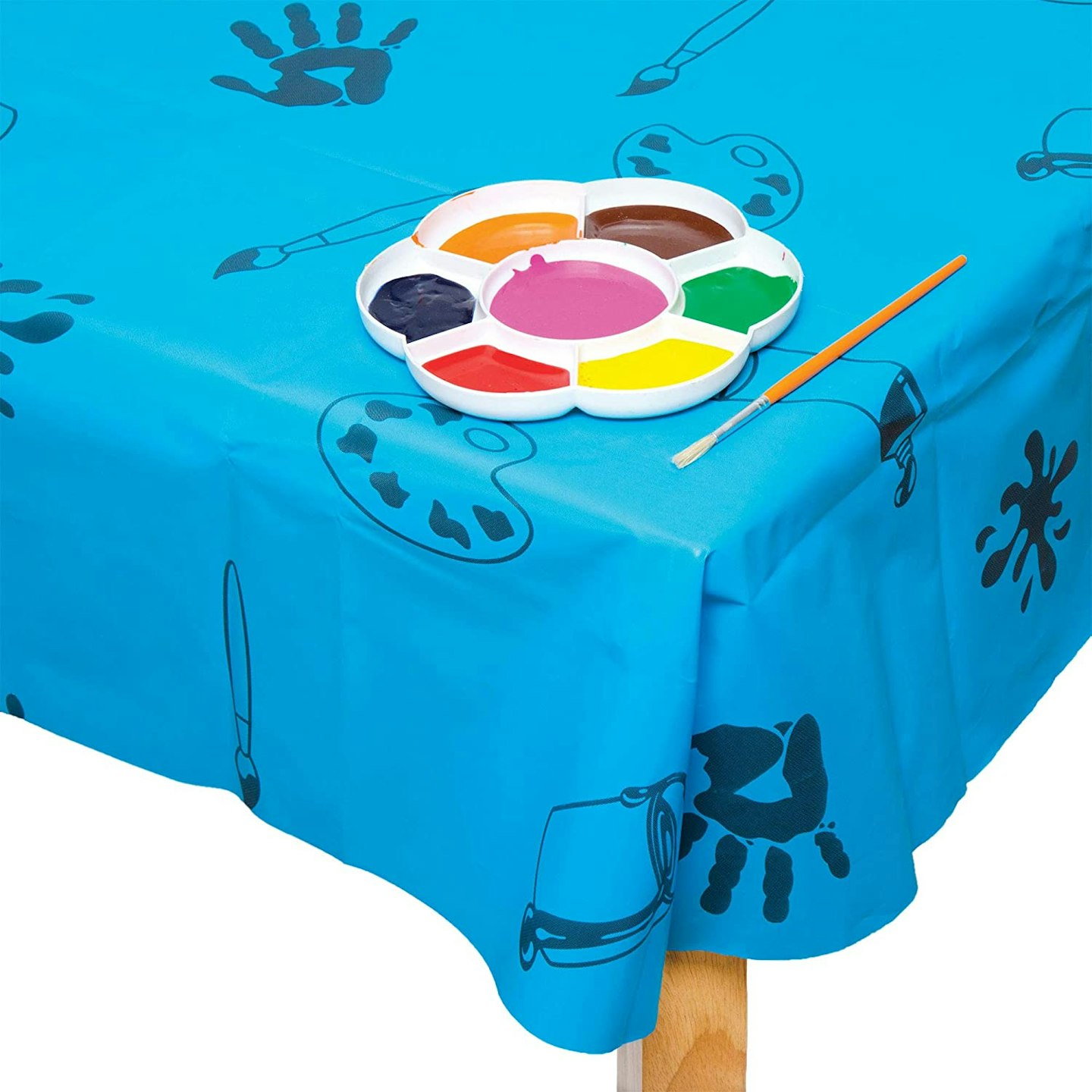 6 of 8
Baker Ross Tablecover
Made from thick, wipeable plastic, this splash mat is perfect for protecting your table from paint. Once your little artist is finished for the day, simply wipe and reuse.
Dimensions: 150cm x 150cm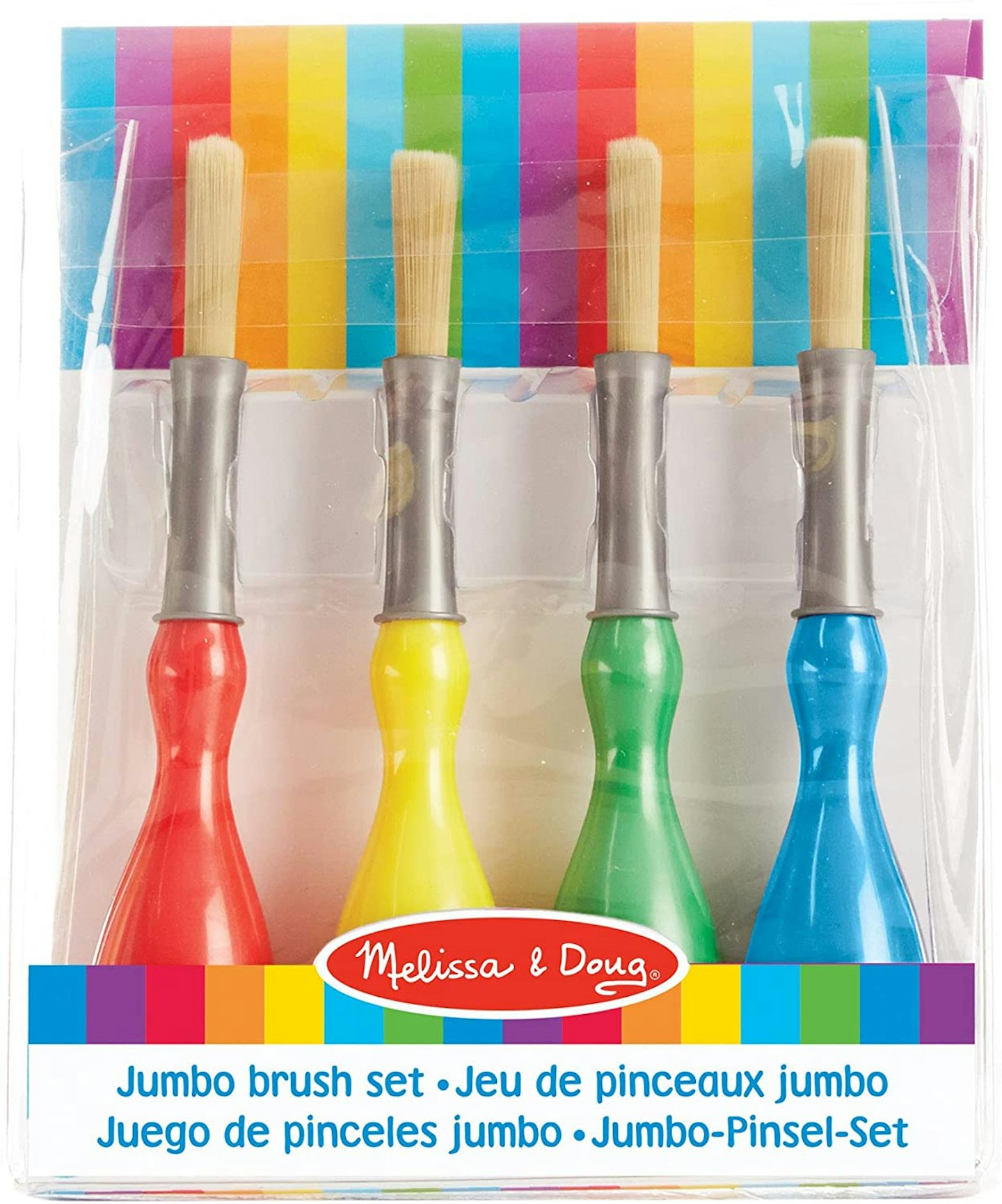 7 of 8
Melissa & Doug Jumbo Paint Brushes
These cool paint brushes from Melissa & Doug feature jumbo, easy-to-grip handles to make painting easier for your child. Quick to clean with warm water and soap, you can store them in the included pouch for safe keeping.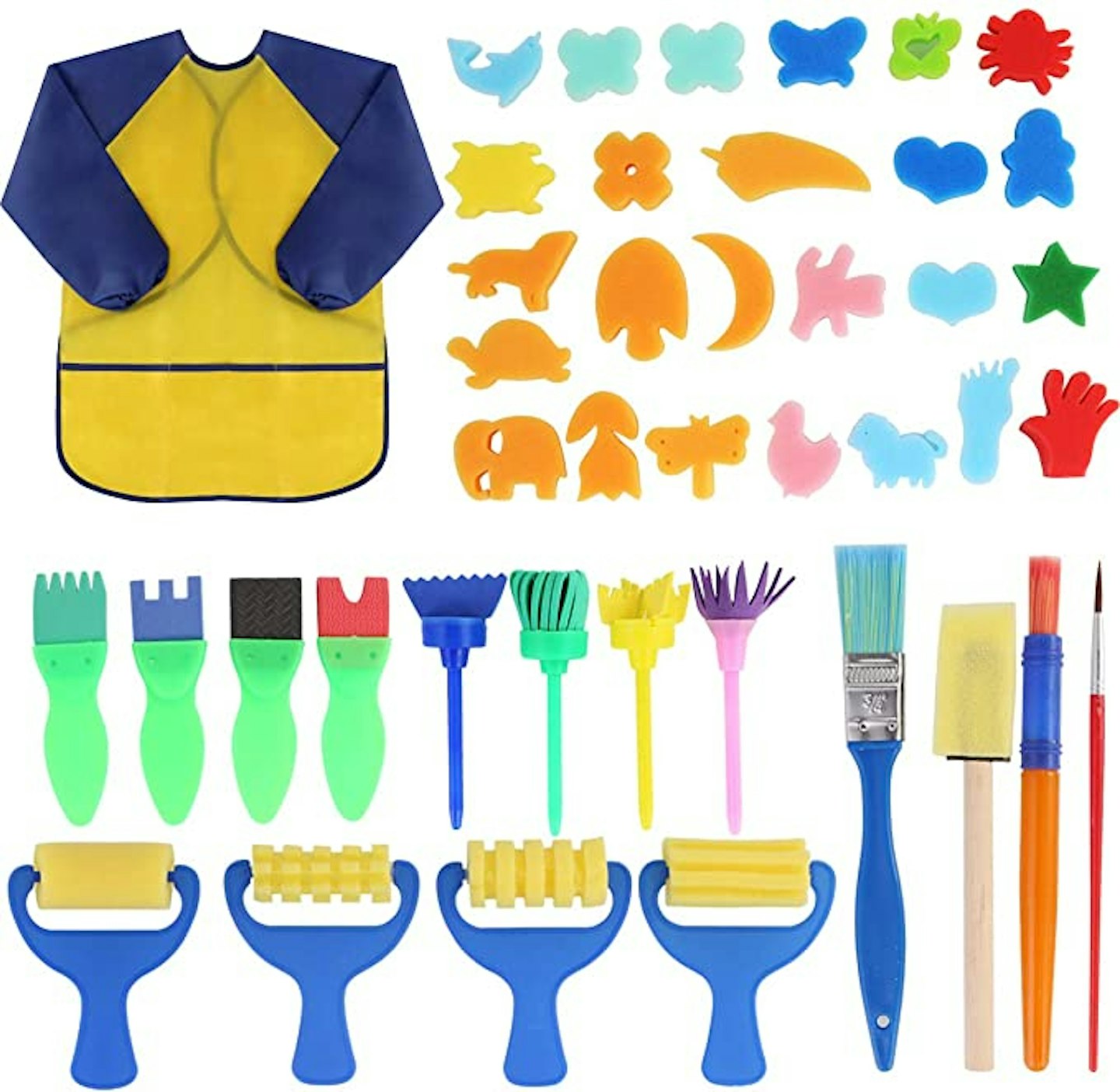 8 of 8
Puseky 42 piece painting kit
This impressive set has 42 different tools for your child's painting journey including an apron, sponge roller brushes, patterns and much more. Designed especially for little hands, it's a lovely kit to get your tot creative.
Popular articles to read
The best craft kits for kids to keep them entertained for hours