More than 15 million babies arrive before their due date every year around the globe. For many of these babies, an early arrival means a fight for survival and months of uncertainty for their parents.
Many people believe thatpremature babies are just smaller than babies born full term, and all they need is extra time in an incubator to grow. Unfortunately, prematurity is much more than this.
Many premature babies face an uphill battle requiring specialist care and treatment on a neonatal unit to ensure they have the best possible chances. Sadly, prematurity is still the leading cause of death in children under five, worldwide.
World Prematurity Day, taking place each year on 17 November seeks to raise awareness of the impact that prematurity has on babies and their families. Premature and sick baby charity Bliss leads the campaign in the UK, where one in 13 babies arrive before the 37th week of pregnancy.
To mark World Prematurity Day 2018, seven mothers of premature babies have shared their messages of hope for those who are on the neonatal unit right now:
Preemie mums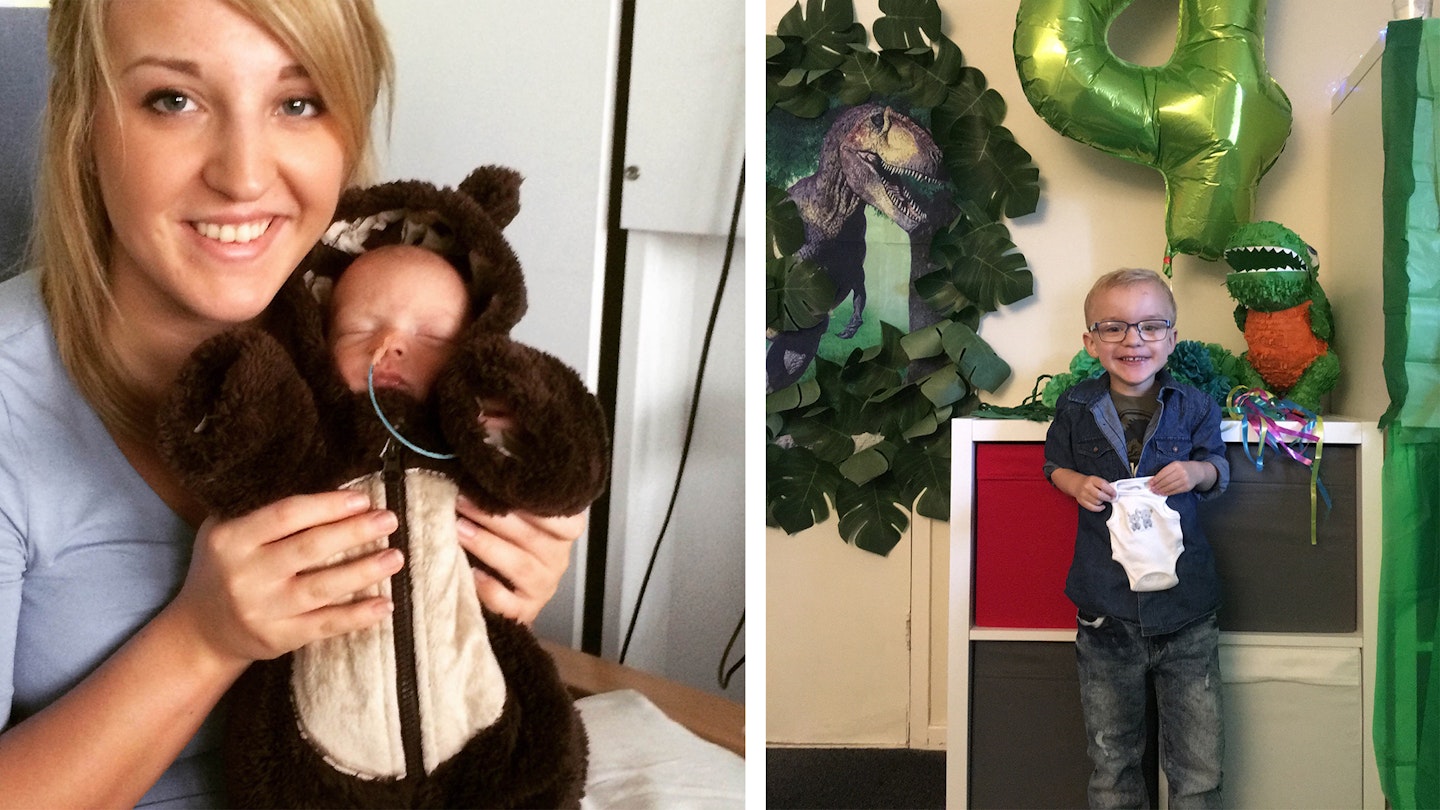 1 of 7
1) "You will grow stronger as the days go on"
"Suddenly you are looking at your entire life through the glass of an incubator. At first, you feel like the only person in the world that this thing is happening to even though you are at a neonatal unit surrounded by other families.
But you will both grow stronger as the days go on and one day – if everything goes to plan – you will go home. And then it's their first birthday. And then they're starting nursery. And you will never stop celebrating that precious life that started in an incubator. Hope is a premature child."
Coady Dorman, mum to Matthew, born at 29 weeks and now celebrating his fourth birthday.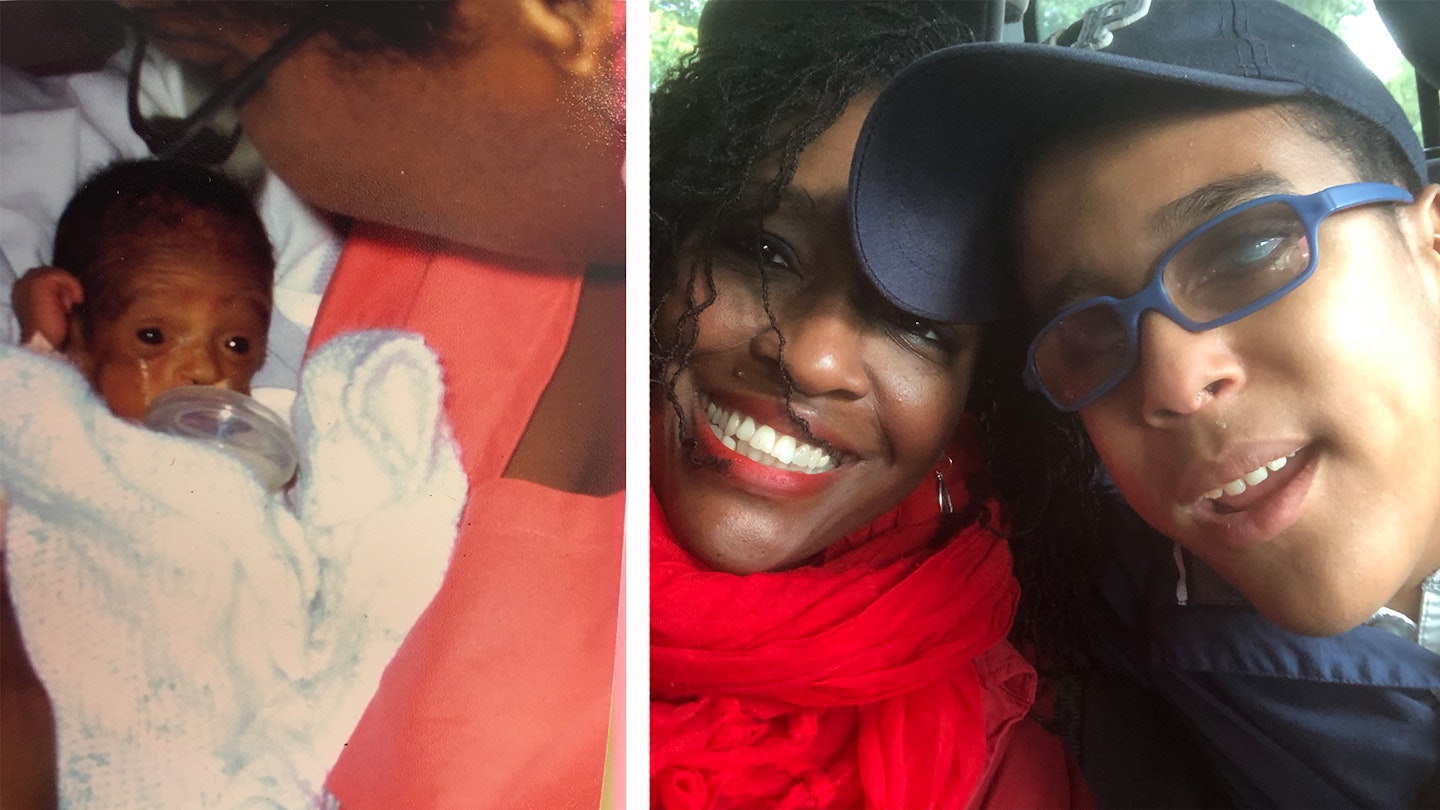 2 of 7
2) "Not only are you a mother now but you're an amazing one"
"Even though at this moment you probably don't feel like it, you are an amazing mother. Your baby knows you and your voice, so take time each day to whisper or sing sweet messages of love to your child. Try to focus on them and the bond and sense of calmness you're creating with them versus all of the tubes, machines and alarms they're connected to. I still sing a song to my son that I made up for him while he was in the NICU during those long and scary five-and-a-half months. It's soothing to him and to me."
Gigi Khonyongwa-Fernandez, mum to Alejandro born at 24 weeks and just started secondary school.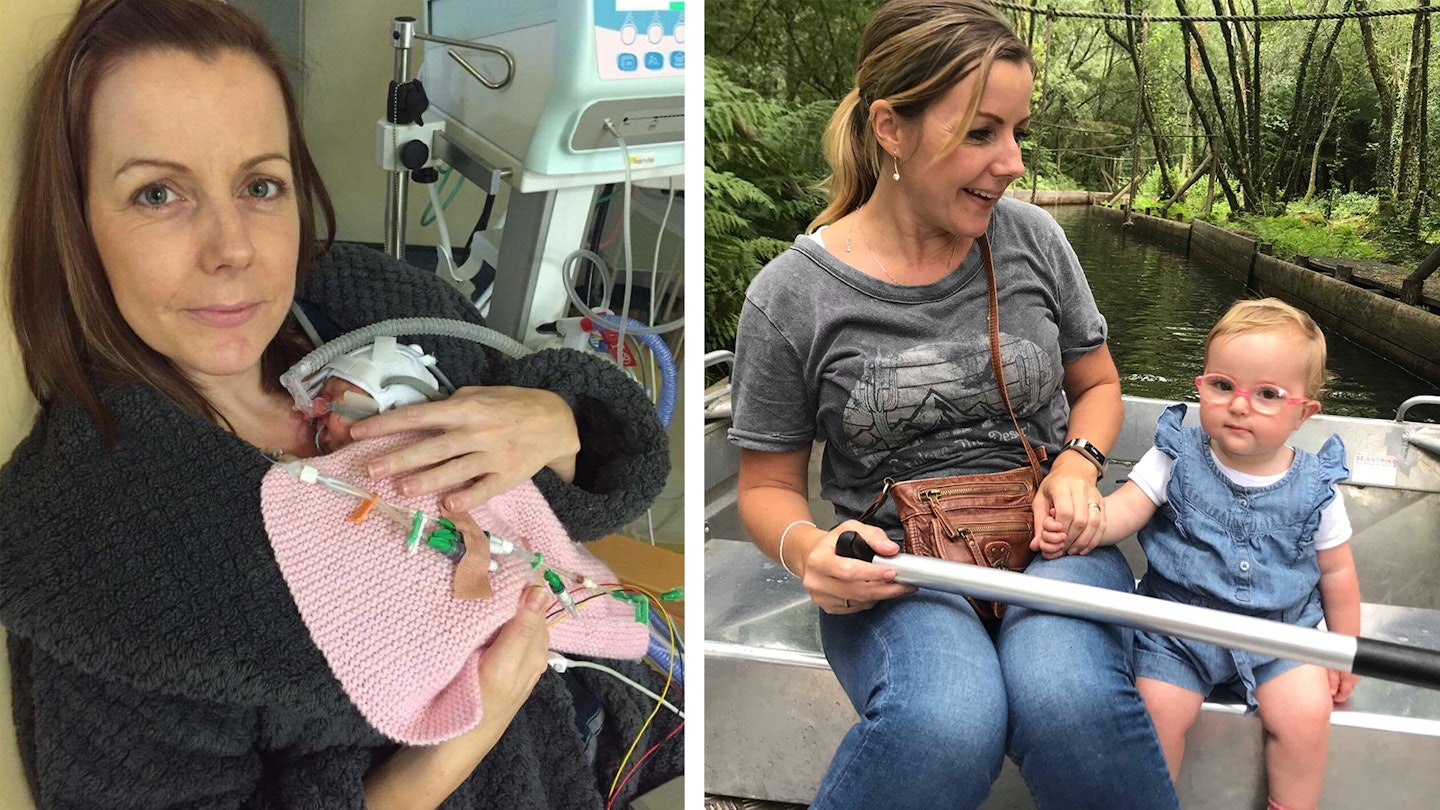 3 of 7
3) "The NICU journey won't be easy but you will get through it"
"Firstly, congratulations on the birth of your baby – I know very few people have probably said this to you but you should celebrate your new arrival despite how early they are. The NICU journey won't be easy but you will get through it and things will become easier. Take it all moment by moment, celebrating each and every milestone, there will be many! Take lots of photos and videos to help remind you of how far you have come. There is no right or wrong way to feel. It's ok to cry, if you need to cry, then cry. You will get through this."
Jocelyn Roberts, mum to Cadi born at at 25 weeks and having her second birthday party on World Prematurity Day.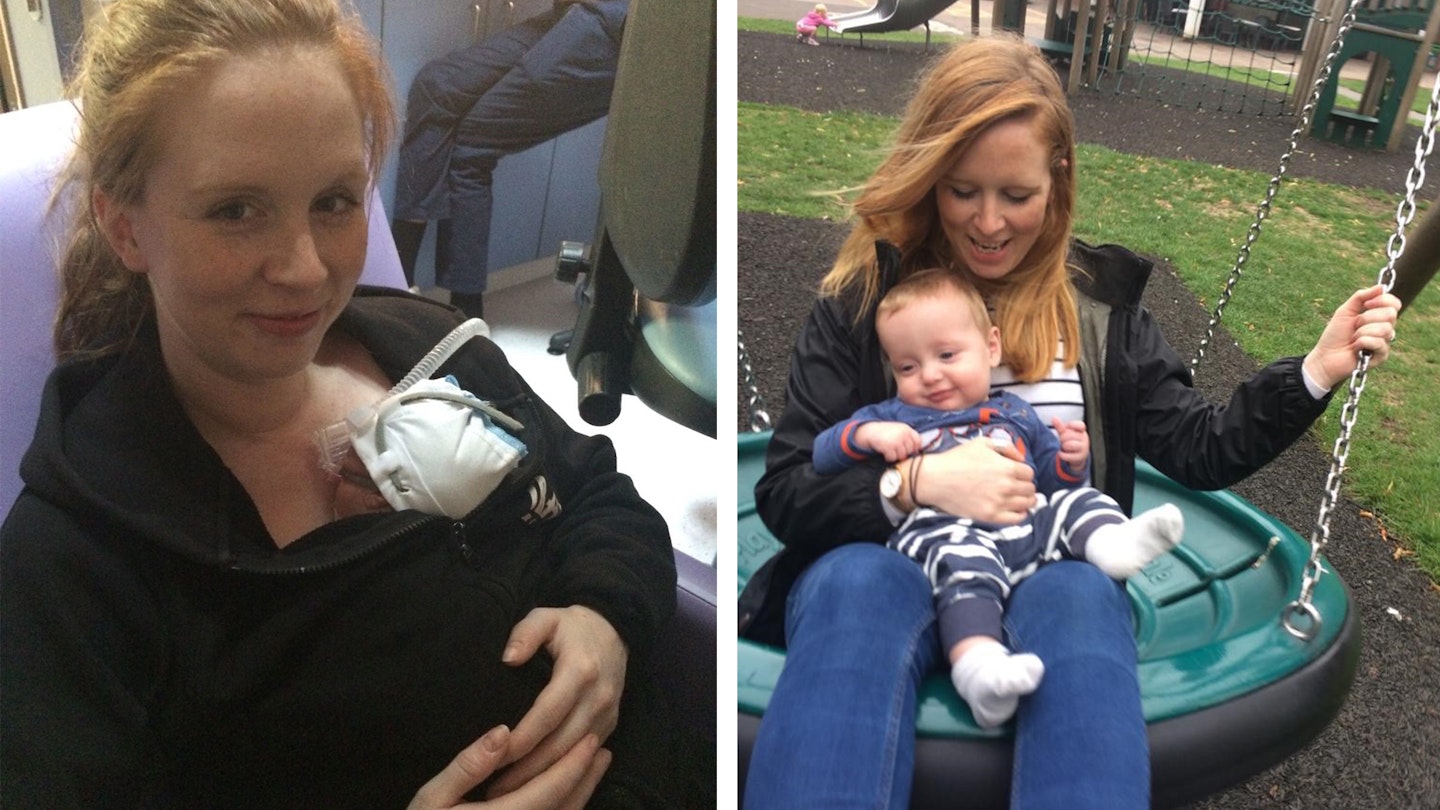 4 of 7
4) "Your loved ones will want to support you – let them."
"When loved ones ask if you need anything don't say: "No, I'm fine." Ask for home cooked food - lasagnes, stews, curries - anything to stop you relying on take-aways and packet sandwiches after long days on the ward.
"Everyone around you is concentrating on your baby's health. Please, please don't neglect your own mental and physical health as a parent. Seek counselling, support networks, helplines etc. Don't underestimate the impact this experience could have on you and remember to look after yourself as well as your baby."
Oonagh O'Barrington, mum to Oscar born at 31 weeks and now a lively 10 month old.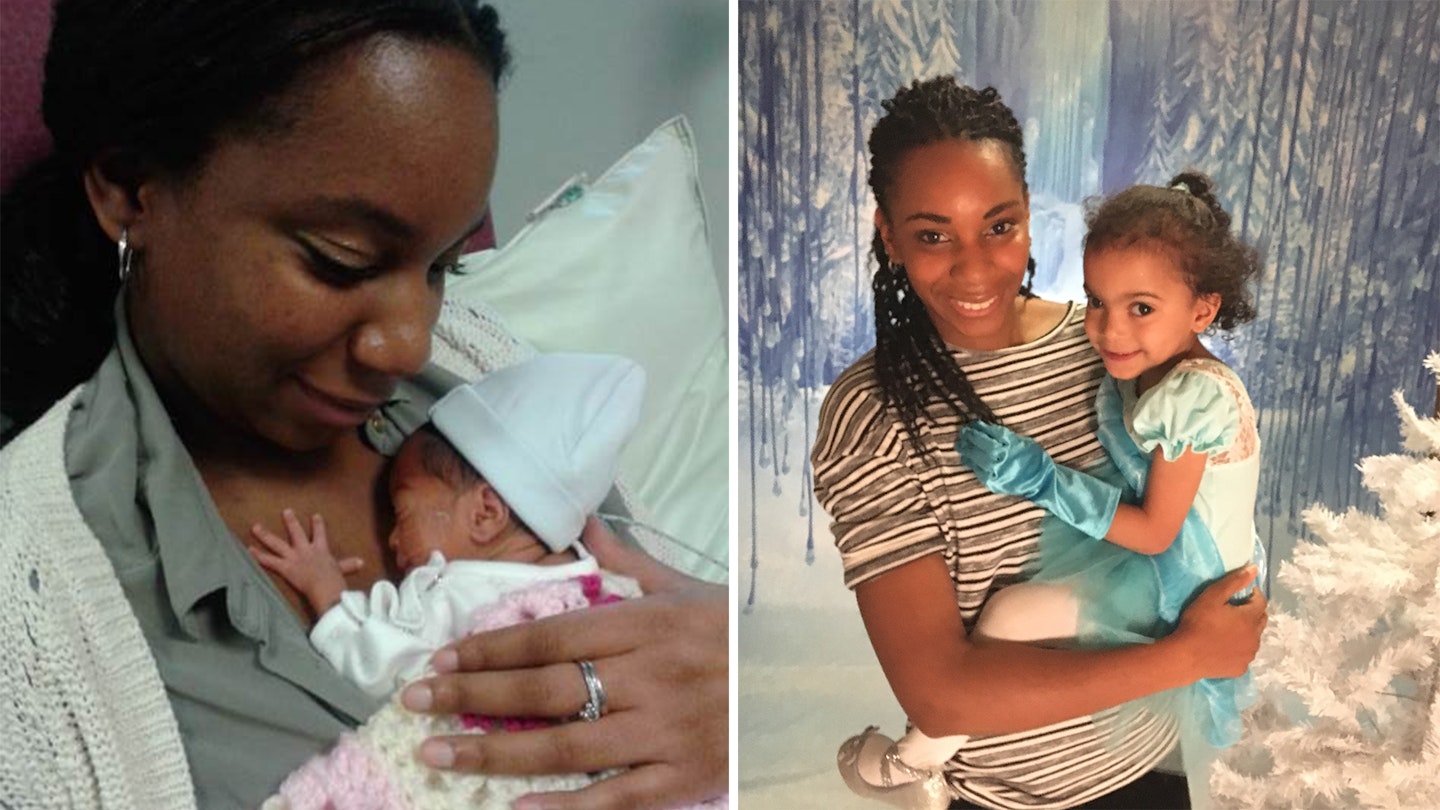 5 of 7
5) "Feel empowered to care for your own baby – no one knows better than Mum."
"Although your baby may be very poorly, try and get involved with their care as much as possible. The staff on the NICU ward are amazing! They'll show you how to change, hold and feed your baby as well as how to express milk. Remember – you are the Mum and no one understands your child's needs better than you. It's scary at first when they are so tiny but it's important to become empowered so that you can bond with your baby."
Lemara Jones, mum to Annmarie, born at 31 weeks who is now best friends with her mum.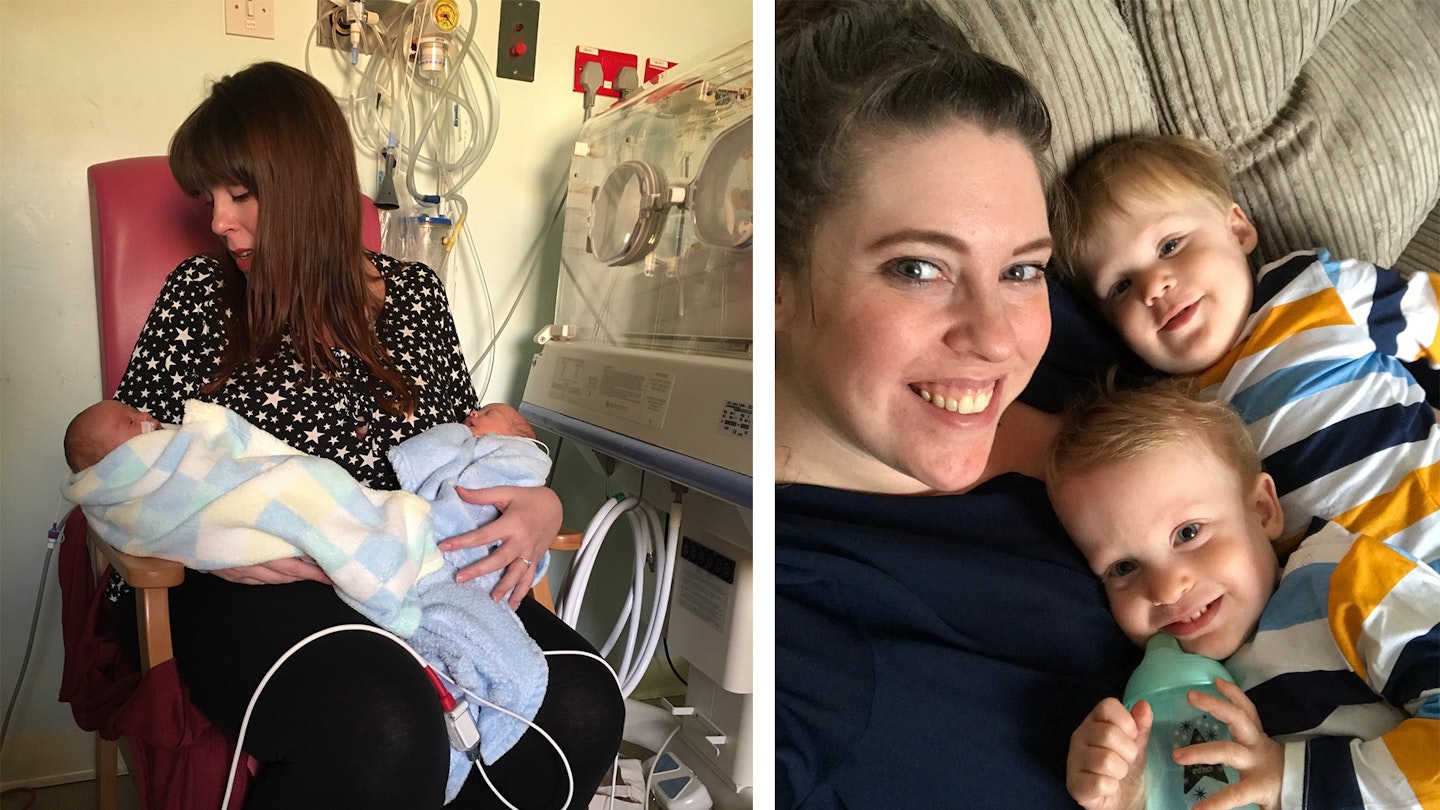 6 of 7
6) "The days on the neonatal unit are long but they won't last forever"
"It doesn't sound like much but remember to look after you! Sometimes we're so fixated on our little ones getting well that we forget to take care of ourselves. Read a book, take a bath, talk to your partner and family. Don't be afraid to talk about how you're feeling and don't be afraid to take part in your babies cares, it really does help. The neonatal unit days may be long but they don't last forever. Stay strong."
Jenna Cotterrall, mum to twins Caleb and Ciaran, born at 31 weeks and now Cbeebies super fans.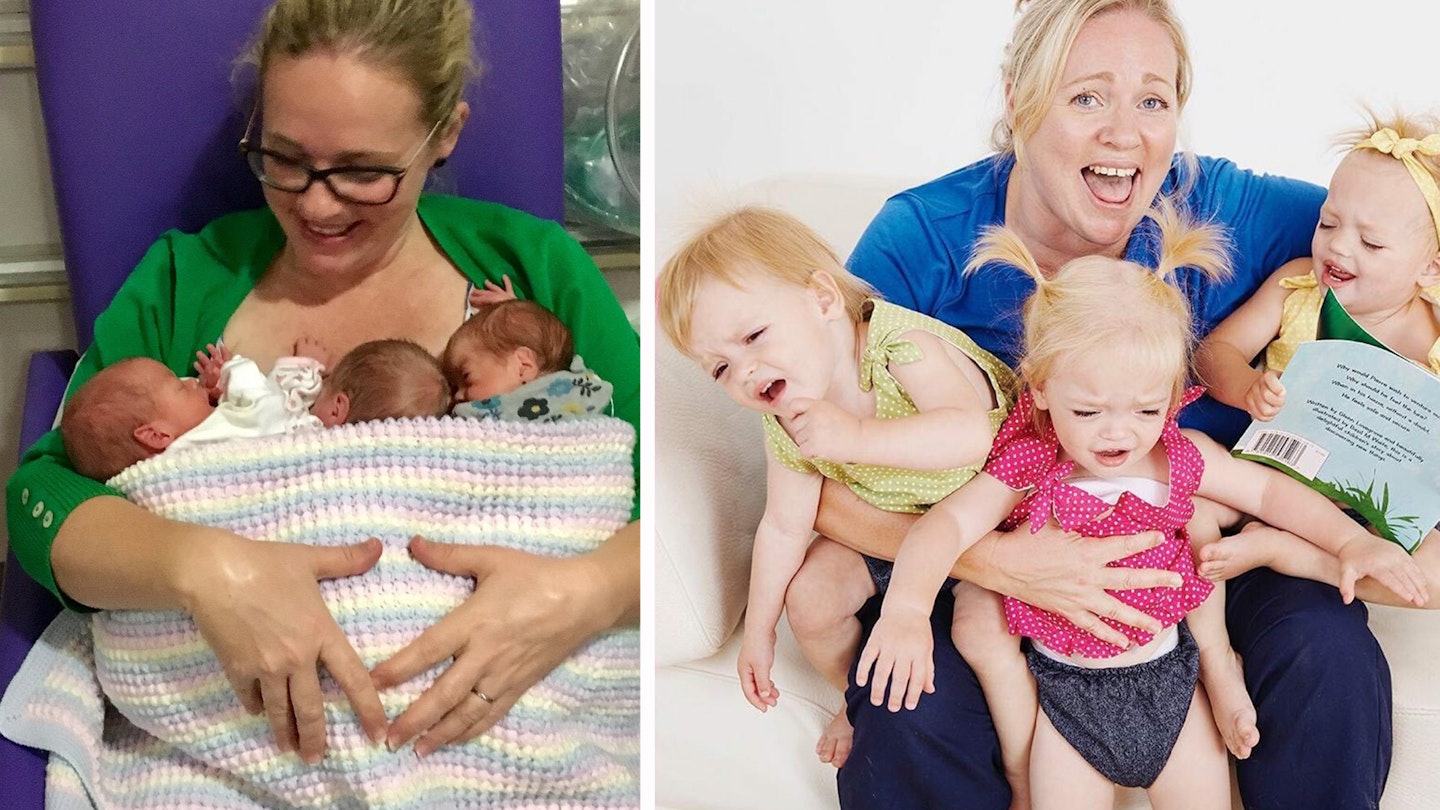 7 of 7
7) "Your mental health will be affected – and that's ok."
"Don't be surprised or disappointed in yourself if your own mental health is impacted by your experience. After such a traumatic ride, your mental health will be affected – and that's ok. It's nothing to be frightened of but be aware of your emotions and ask for help if you need it. Take care of yourself in the days ahead – I'm rooting for you all!"
Rebecca Wooldridge, mum to triplets Amelie, Bertie and Etta born at 29 weeks and now stars of Instagram page @mummy_to_triplets_and_bro
If you are on the neonatal unit and you would like to be more involved in your child's care, visit the Bliss website for more information.