It's not every day your little one starts school, so why not make it a moment you won't forget and add one of these first day of school boards to your school supplies list? Perfect for photo opportunities, these boards can be brought out every year to snap those precious memories.
There are plenty of options to choose from including wooden, chalkboard and whiteboard-style designs, many of which can be personalised with their name, what class they're going into and their favourite subjects or things to learn.
Editor's Choice:
•Best for a theme: Unicorn First Day of School Chalkboard - Buy now on Amazon
•Best for a multipack: Sumind First and Last Day of School Chalkboard Sign - Buy now on Amazon
•Best for a downloadable sign: LittleMusePrintables Editable First Day of School Sign - Buy now on Etsy
•Best for gifting: Personalised First Day Of School Chocolate Board - Buy now on Not On The High Street
Many of these back-to-school signs are reusable, which is great if you've multiple children heading off to different year groups, as they can all have their special moment to enjoy, or you can purchase multiple options for a super-cute group photo in their fresh school uniforms! Check out our favourite options below.
The best first day of school boards:
Best for a theme
Description
Available in black and pink, this board is perfect for little unicorn fans and has plenty of space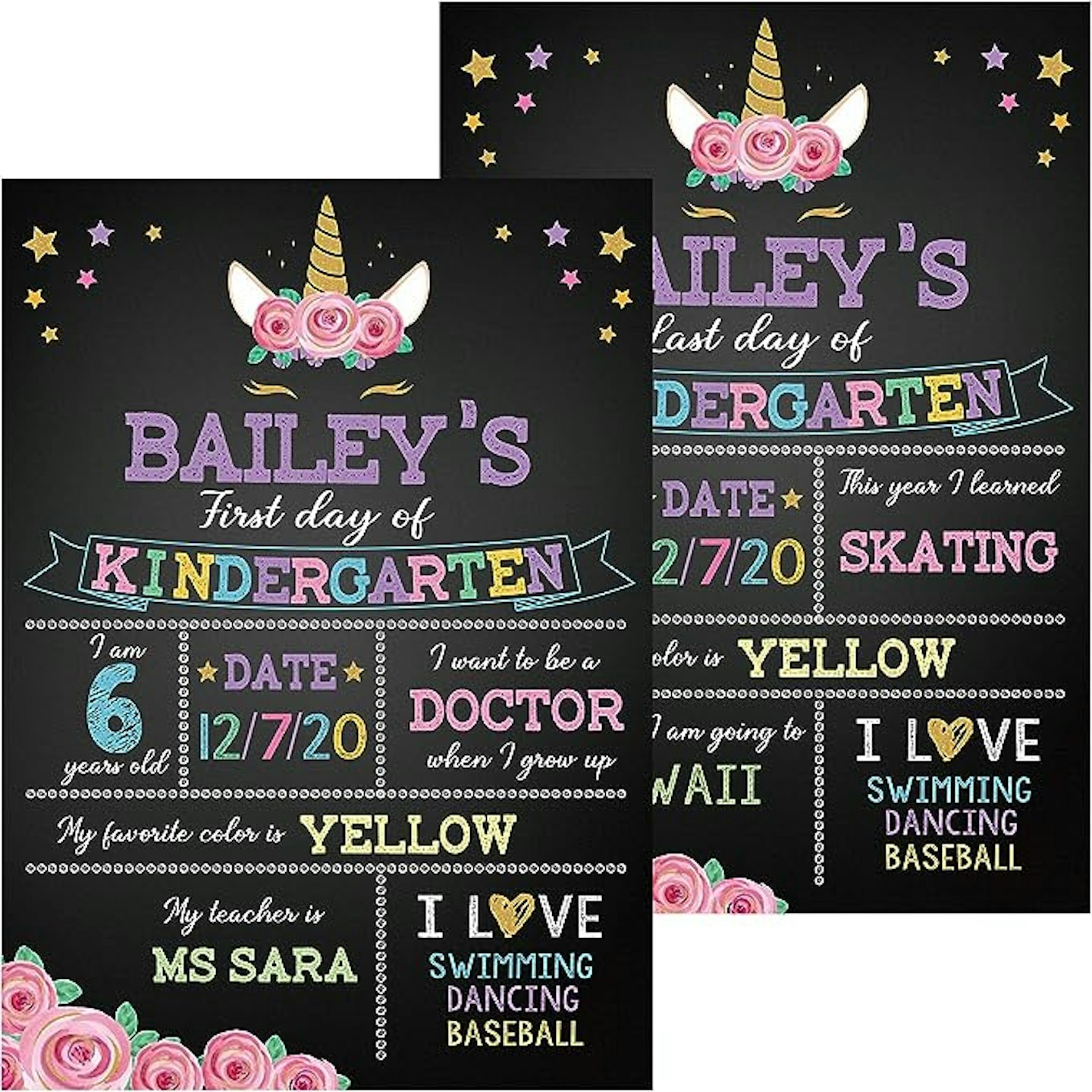 Best for a multipack
Description
Made from high-quality 350 gsm cardstock and coated in PET film, these boards are both wipeable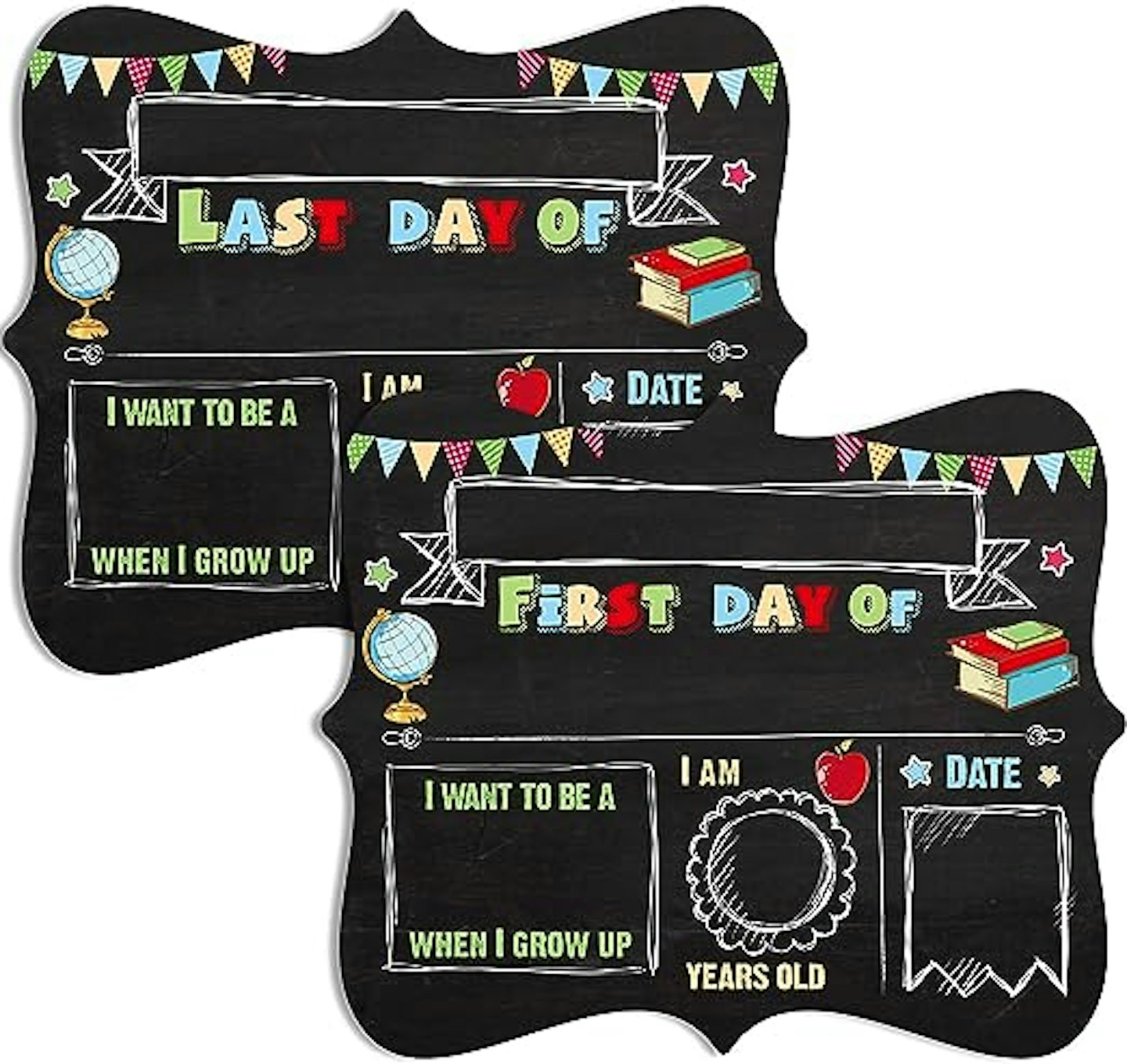 Best for a downloadable sign
Description
If you want your sign to arrive sooner so you won't forget to order it, or you want to take the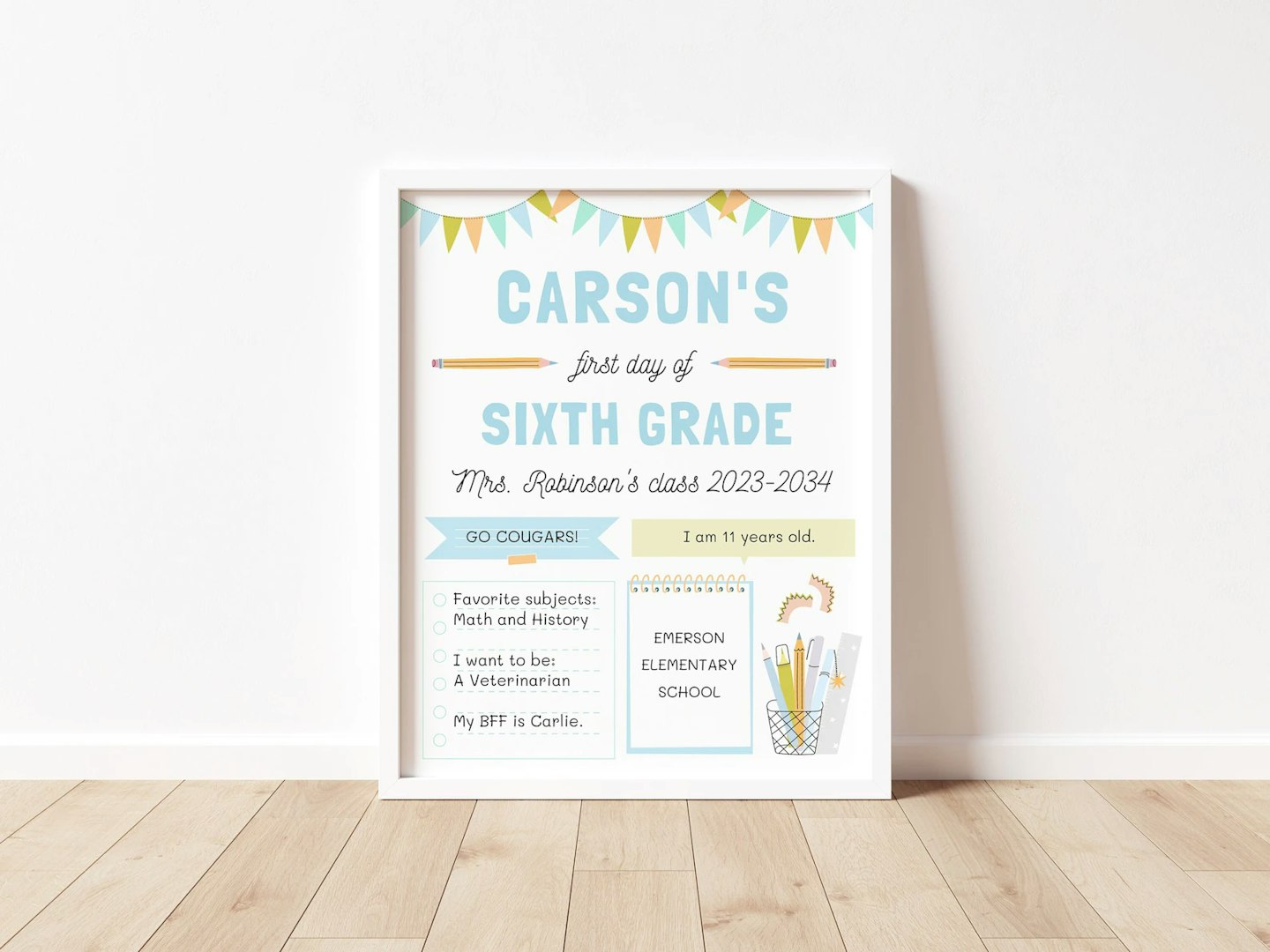 Best multipurpose option
Description
For something a little more generic, how about this letter board? It comes with 690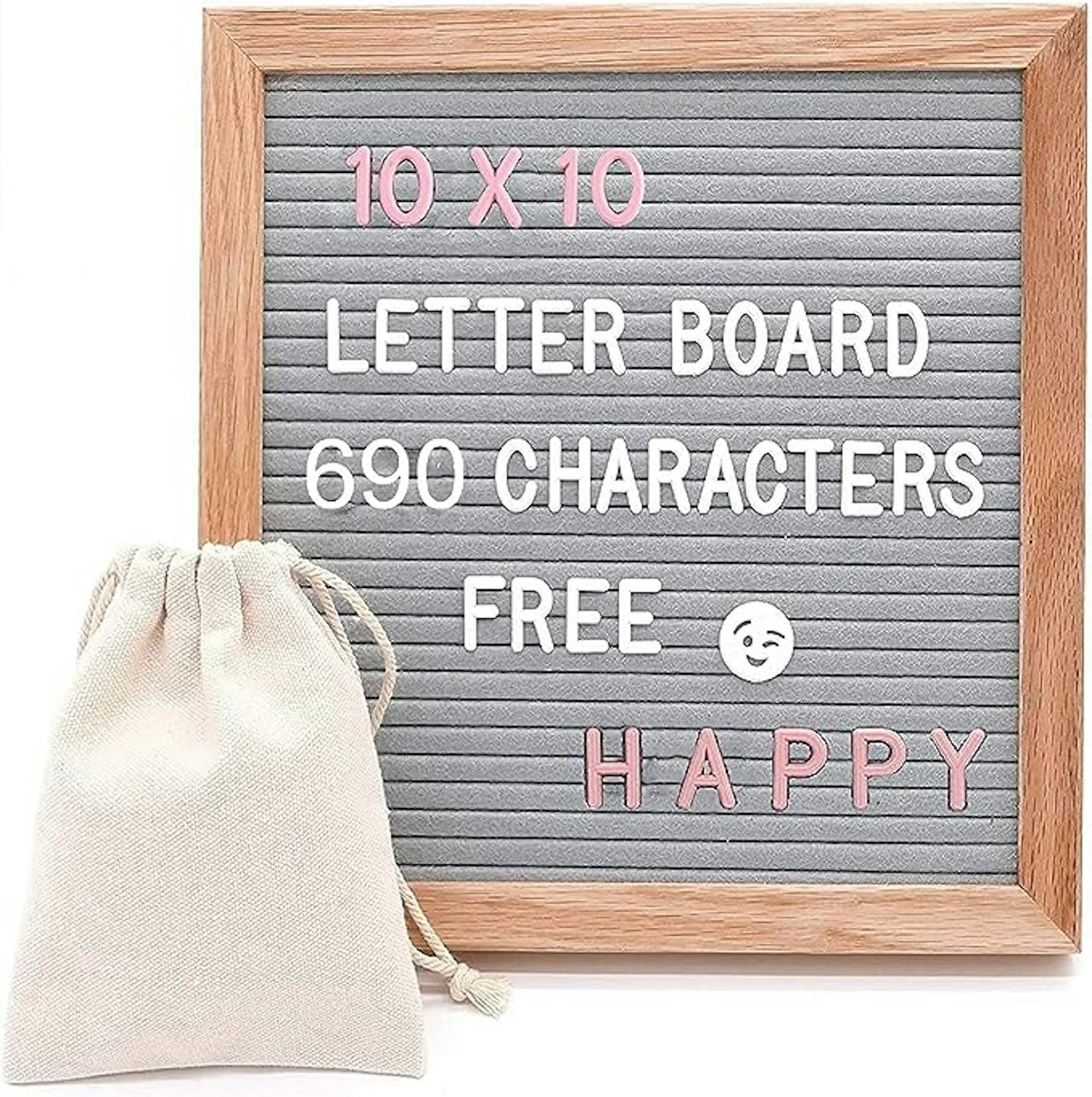 Best with handles
Description
This wooden board is beautifully designed to your liking and has handles so that your little one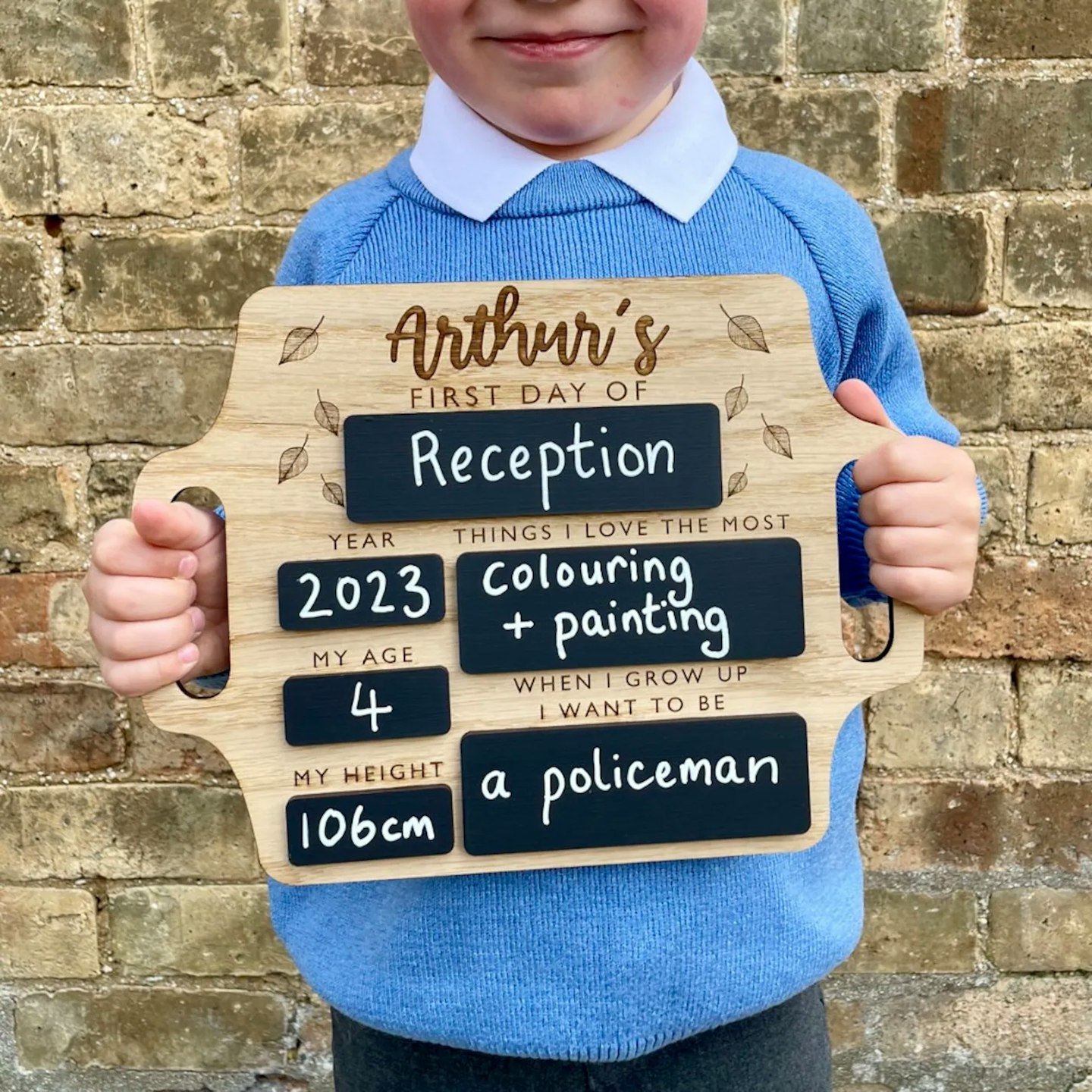 Best for simplicity
Description
Short and sweet, this sign can be reused for years to come to capture those all-important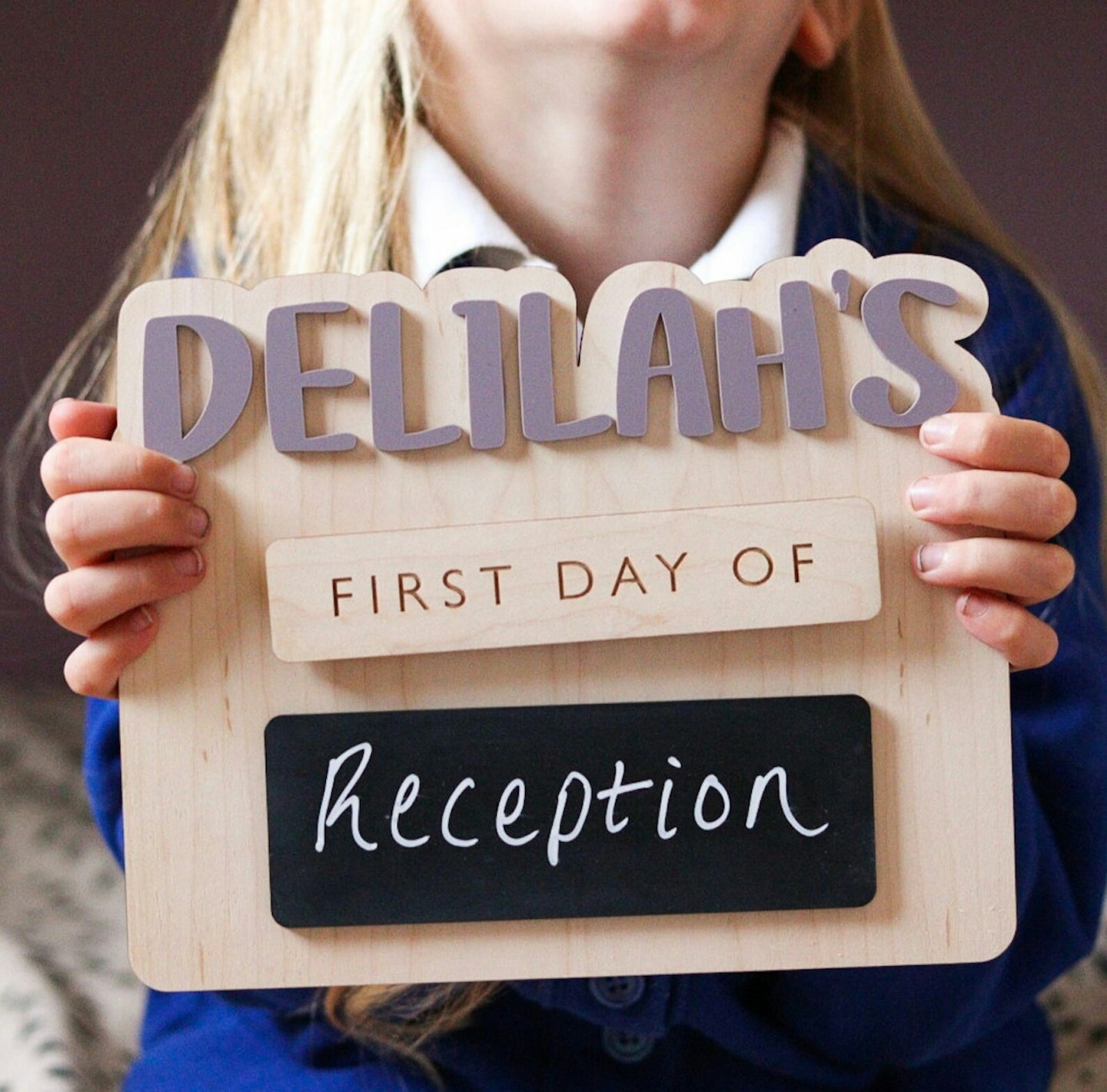 Best for a wooden option
Description
We love the rustic feel to this board and it gives off plenty of back-to-school vibes with the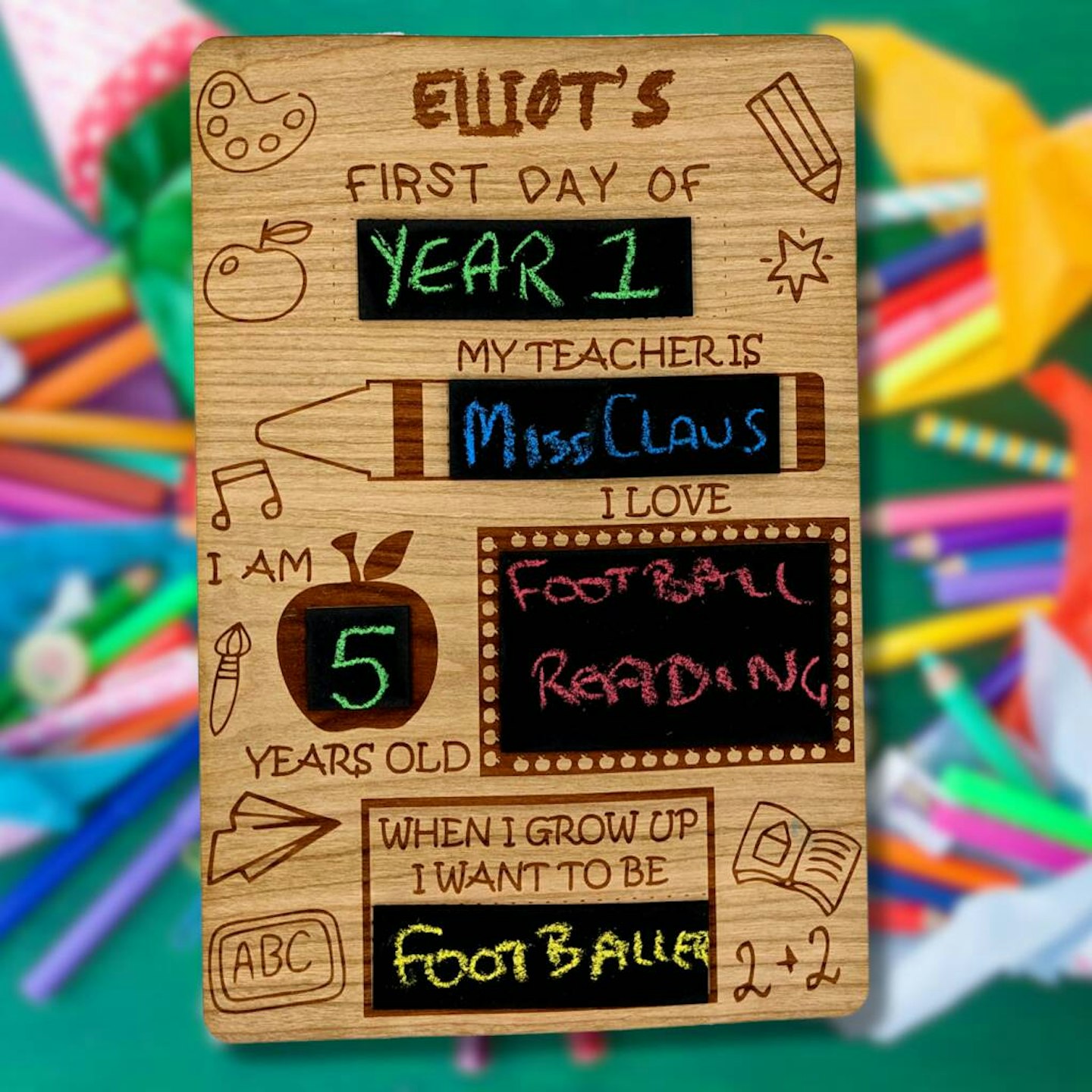 Best for gifting
Description
Treat your little ones to something sweet to celebrate the beginning of term with this giftable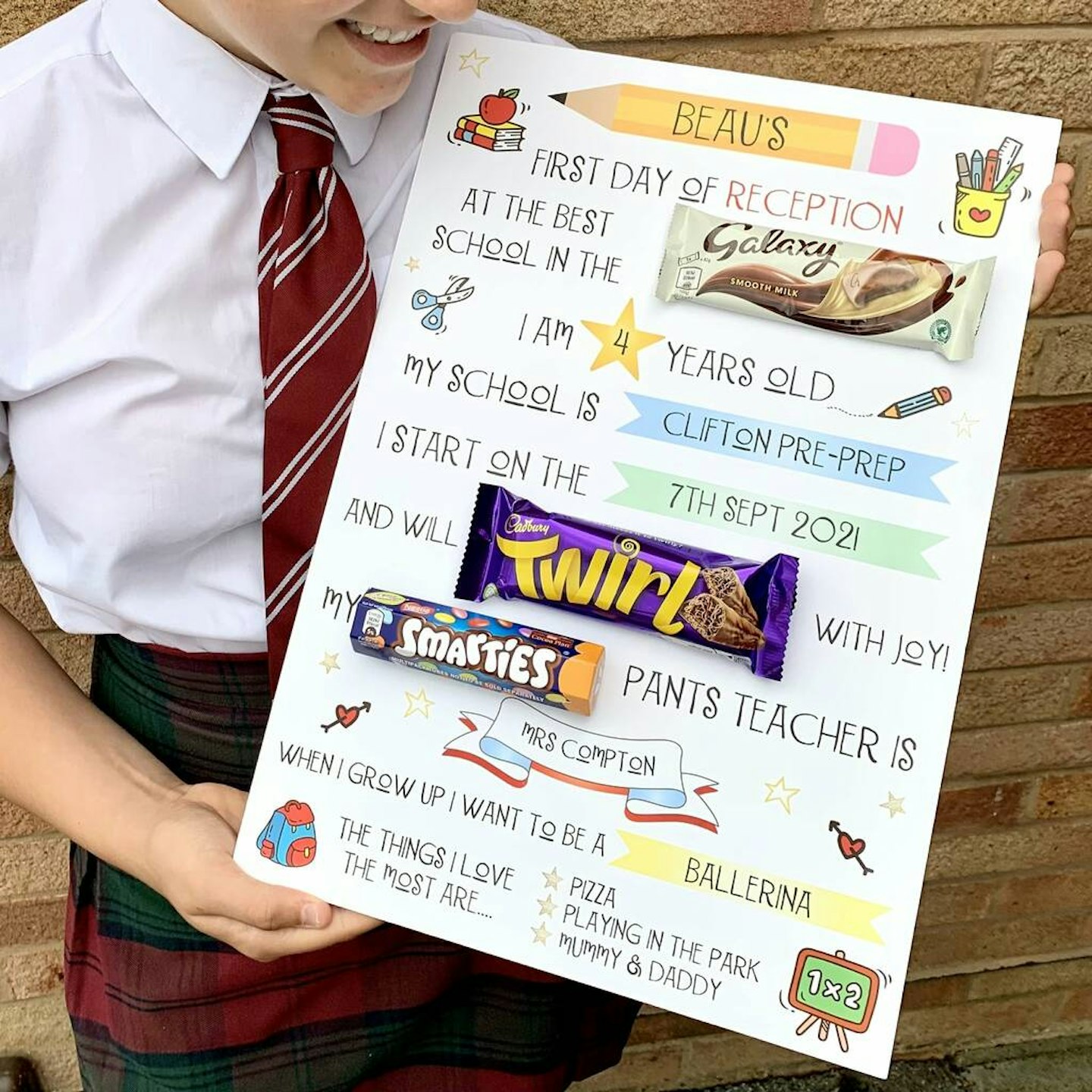 Things to consider when purchasing a back-to-school sign
Reusability - Check that the sign is reusable before purchasing it. That way, it will save you money as it can be reused every year (from nursery to big school and beyond) and each adorable photo will act as a marker for how much your child has grown. We love the reversible options which can also be used for their last day of school.
Personalisation - Many back-to-school boards can be customised to order with your child's name and colour of choice. Some of them only have one or two boxes to fill in, but others have lots including: name, date, class, teacher, hobbies and favourite subjects or things to do at school, favourite colour, best friend etc..
Material - The type of material the sign is made from can affect how durable it is. Some card options can be easy to bend and become flimsy, whilst whiteboards and chalkboards may be easy to smudge. Each design has its own pros and cons, so it comes down to preferences and budget.
Size - It's worth looking at the weight and dimensions of the board before you purchase it, as it could be too big or too heavy for your little one to hold. Equally, you don't want it to be too small either as you may not be able to fit all of the text in the boxes and it could be hard to read when you look back on the photos. Some options come with handles which can help.
Stationery - You may need special pens or chalk to write on the board, along with a cloth or eraser to clear it off or remove any mistakes. It's important to double-check what equipment you will need beforehand as the wrong items could stain or scratch the board.
Arabella Horspool is a Commercial Content Writer for Mother&Baby and Yours at Bauer Media. She's a bookworm who enjoys cooking and spending time with her many pets.