If you've not heard of a sensory swing before, they can help your child become more in tune with their body and their senses, regulating their sensory system by providing sensory input into their body. A bit like a baby swing, they help to relax children (and adults!)
The magic of a sensory swing is in their movement. They move in a rotational action, meaning in all directions - up and down, as well as back and forth, and side to side. This provides sensory pleasure all over. Plus, they're lots of fun. With a sensory swing, your child can enjoy bouncing, swinging, spinning, or simply lying down and enjoying the sensation of movement.
So, if you're looking for a new toy that will not only bring entertainment but also sensory development for your little one here are some recommendations.
What types of sensory swing are there?
 • Stretchy, fabric swings
 • Platform swings
 • Pod swings
 • Hammock swings
 • Bolster/log swings
 • Disc swing
 • Skateboard swing
 • Saucer swings
 • Mesh swing
Benefits of sensory swings
In Britain, with our unpredictable and often rainy climate, it can be difficult to give our children enough movement and play if the weather is rubbish, even if we buy outdoor toys in the hope of some un. A sensory swing is a great alternative as you can set them up as an indoor swing, and allow your little one to enjoy the fun of movement without muddy puddles and the inevitable three changes of wet clothing.
A sensory swing will help develop your child's movement, vestibular senses, and sense of fun; as well as their physical development, and learning about risk and safe play. Using a crash mat alongside your sensory swing is a good idea when the play turns into leaping and bouncing.
They're a great toy not just for fun, but also for calm, quiet play.
The best sensory swings to buy today
We've taken a look at the best sensory swings on the market that you can buy today, whether you're looking for one to hang in your child's bedroom, or one that can be attached to their existing garden swing set.
Best fabric sensory swing 
Description
This fabric swing is made from super-stretchy lycra, designed to feel like you're being hugged as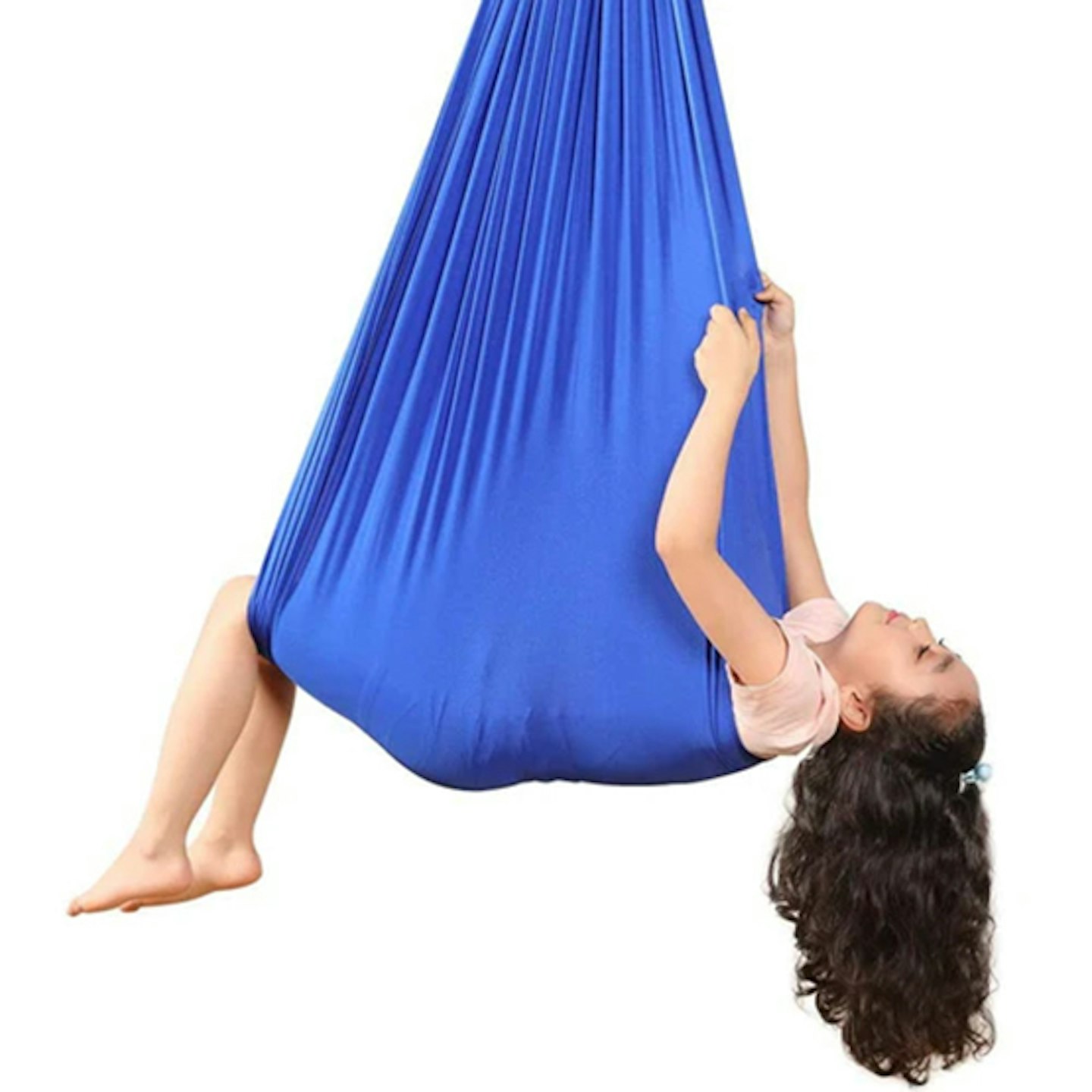 The best pod swing 
Description
This pod swing can be used indoor or outdoors, and acts not only like a comfy cocoon in which your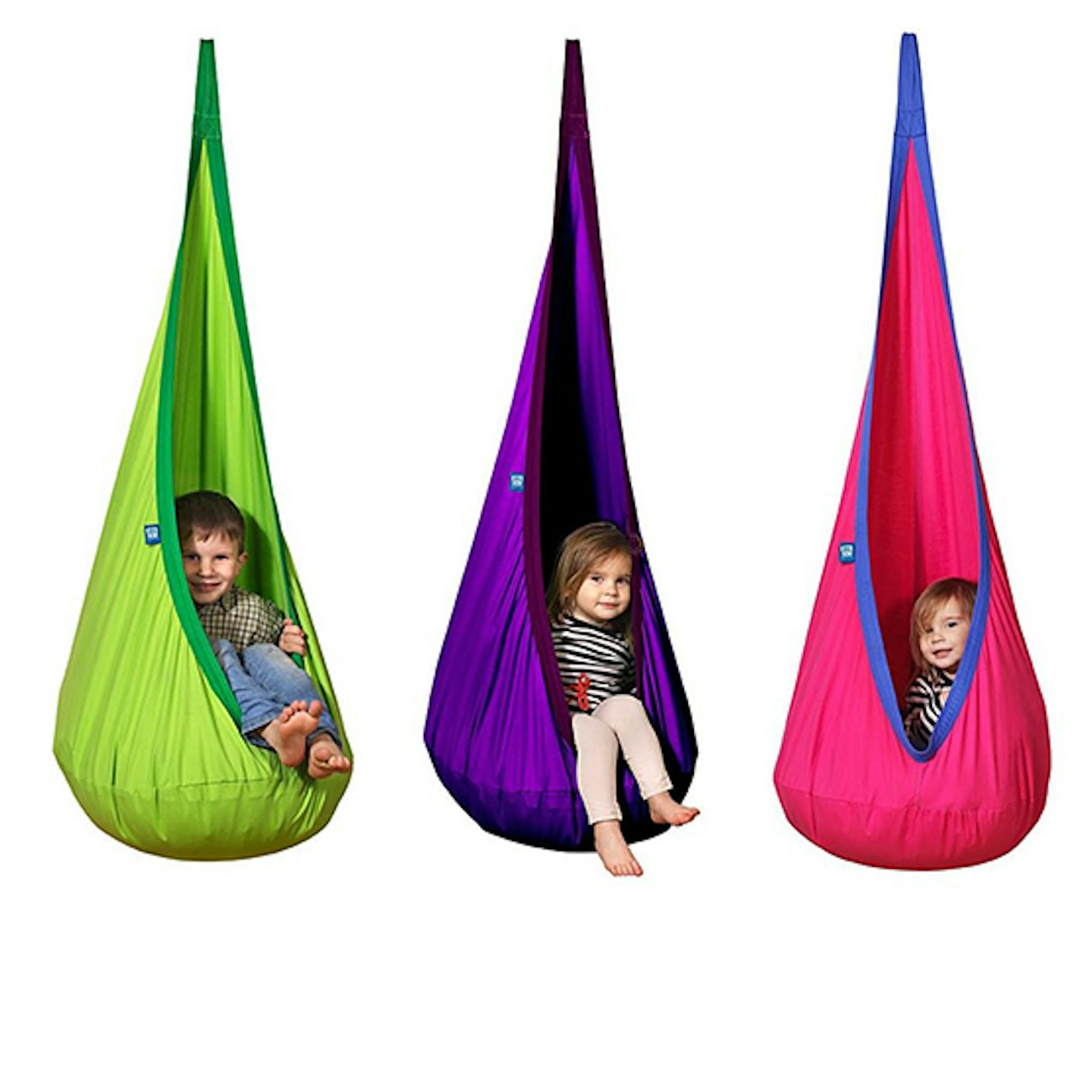 Best platform swing 
Description
This heavy duty platform swing can hold up to 700lb (317kg), meaning you can swing on it with your
Best den swing 
Description
The UFO den and metal frame is the perfect toy for your little one to create their own adventures,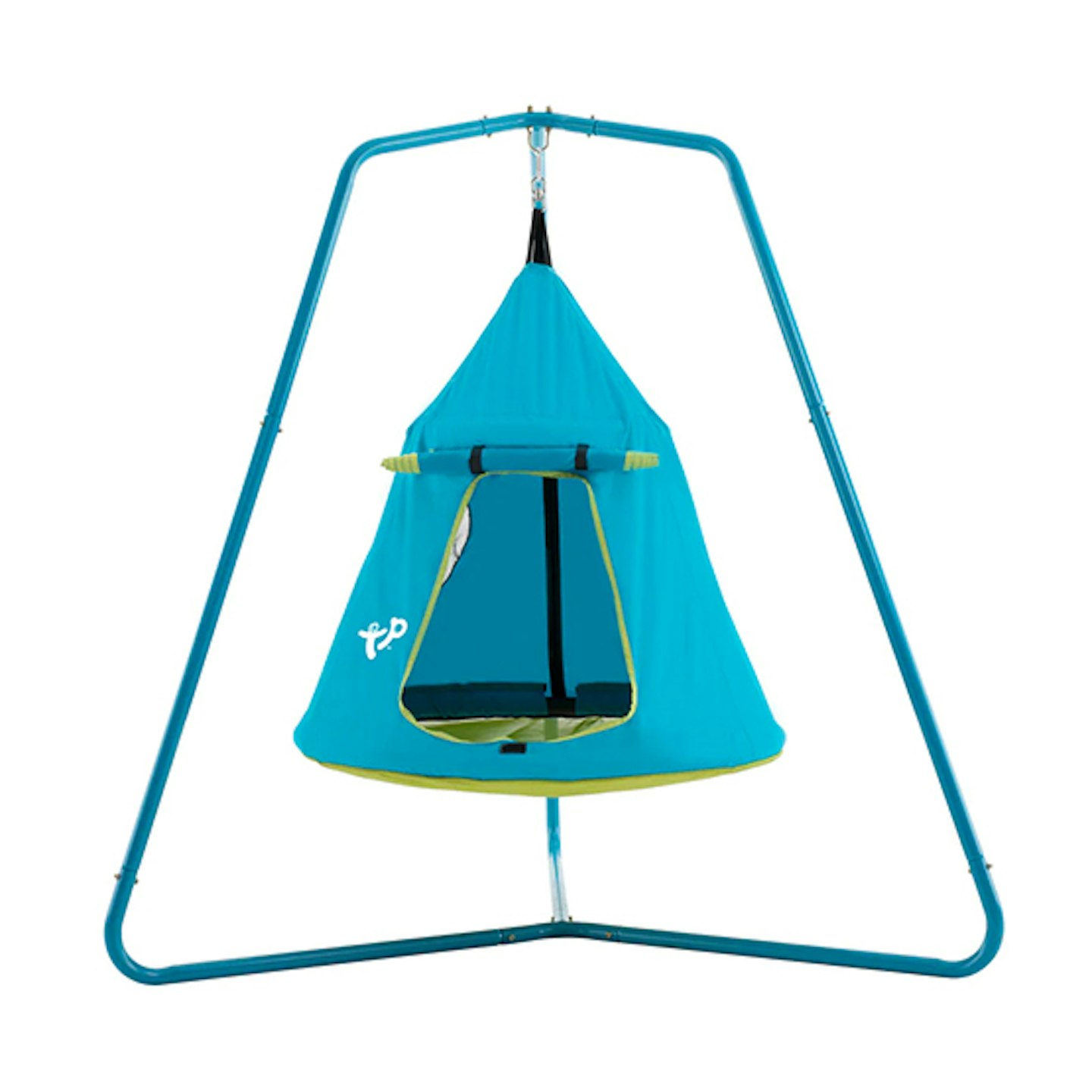 Best swing for toddlers 
Description
This wobbly toy is a great first step towards a sensory swing. The recommended age use is newborn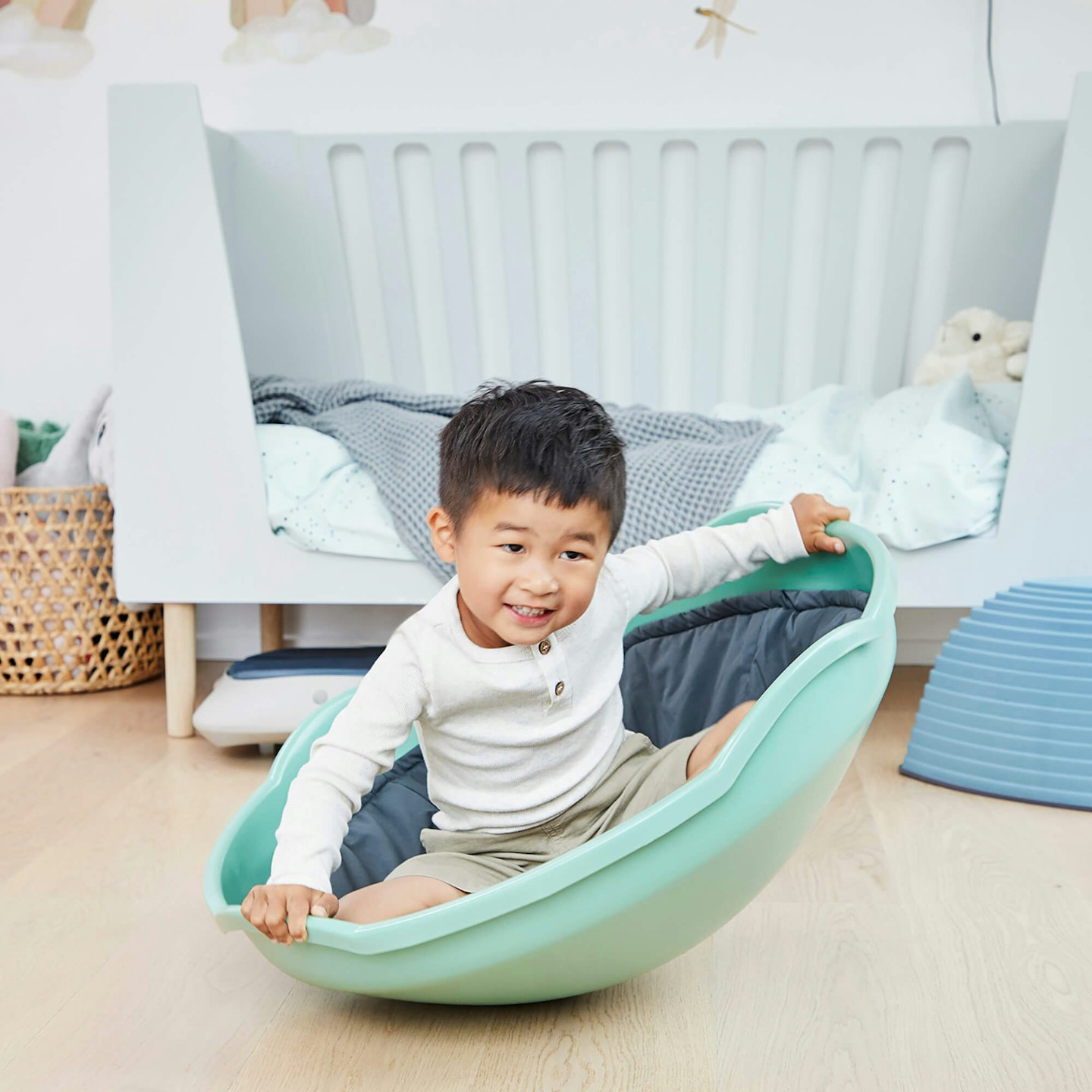 Best nest swing
Description
All the fun of the playground in your garden - A giant 1.2m Nest Swing. Perfect for one or two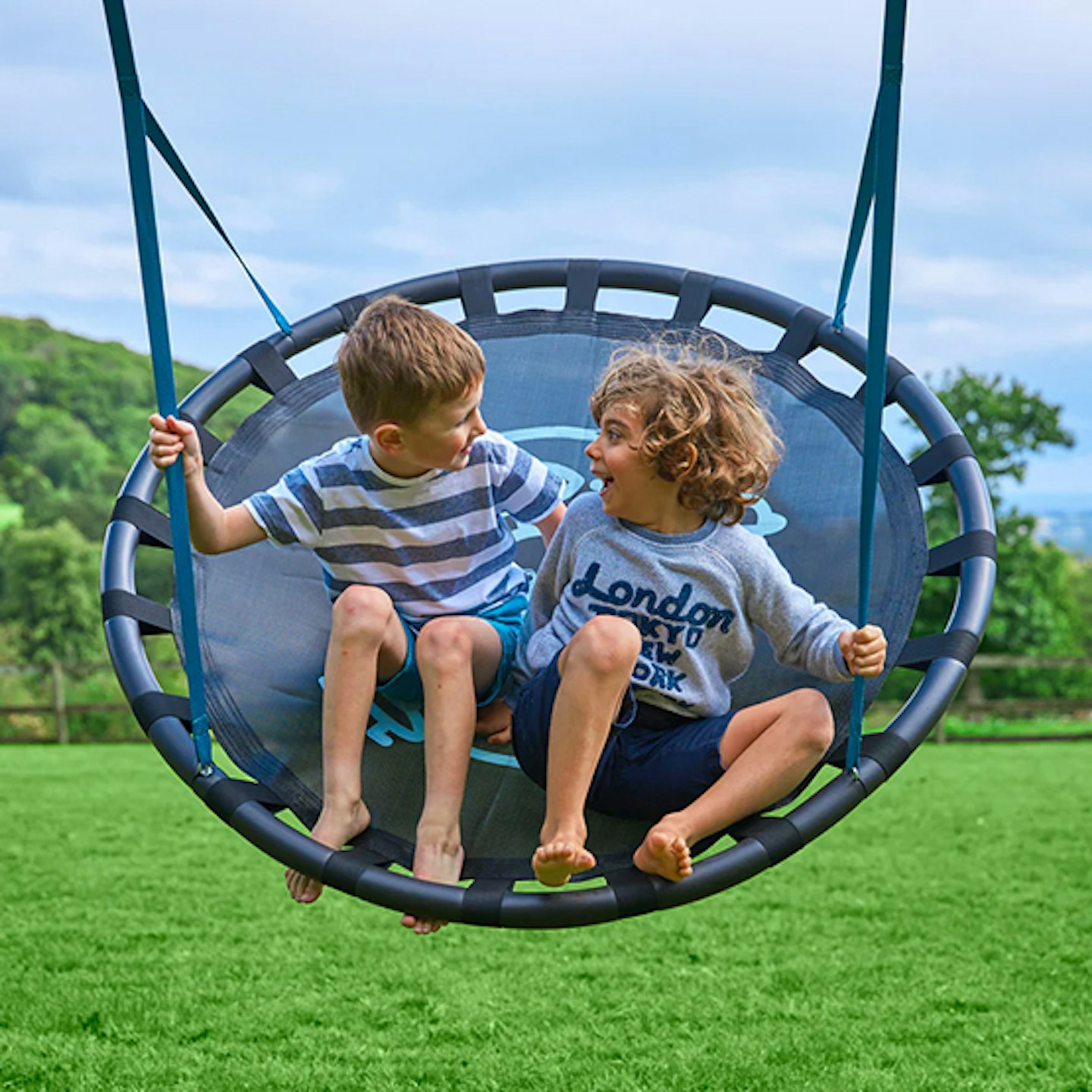 Best simple swing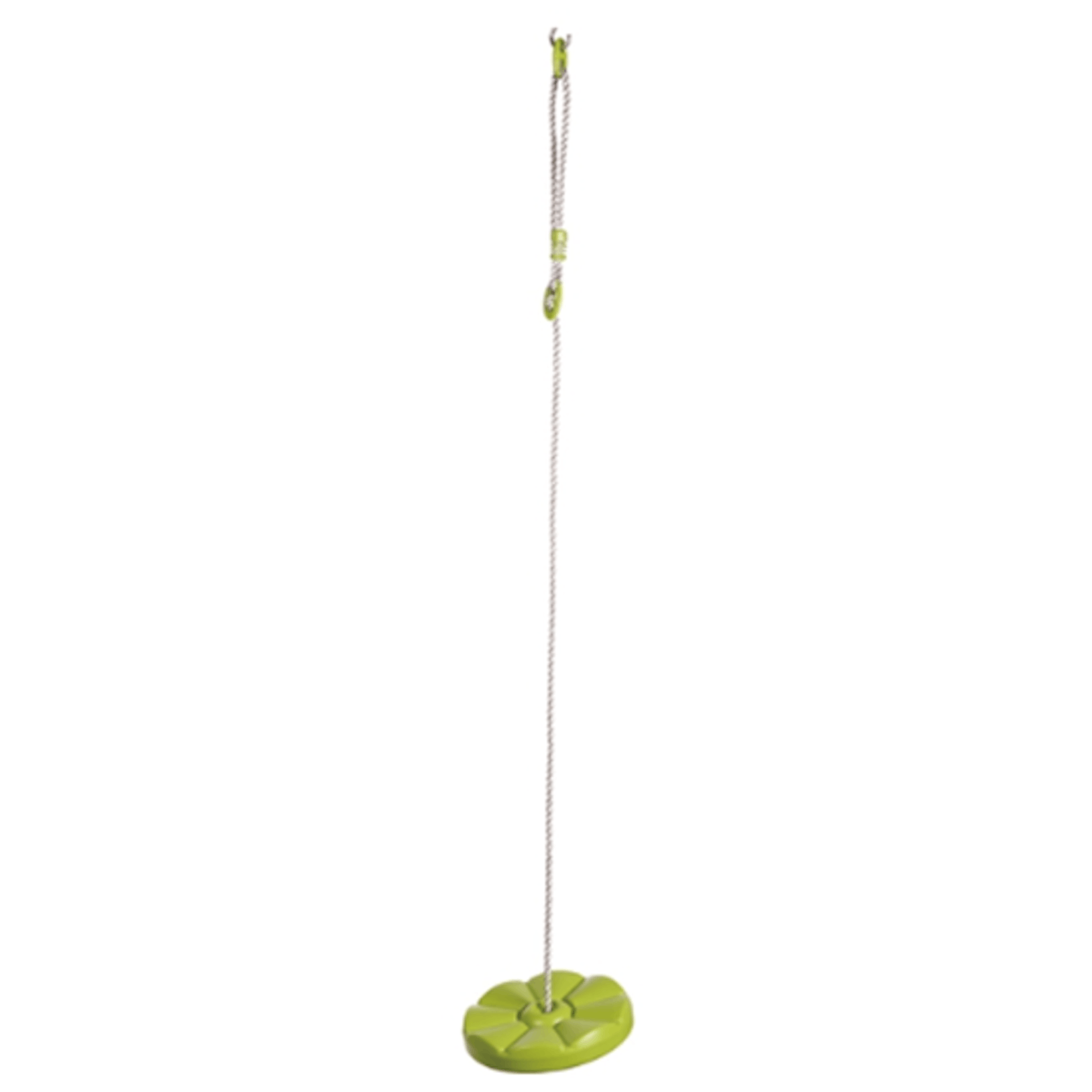 Best hammock swing seat 
Description
Ideal for families as this can be used by adults and children alike, and if you're interested in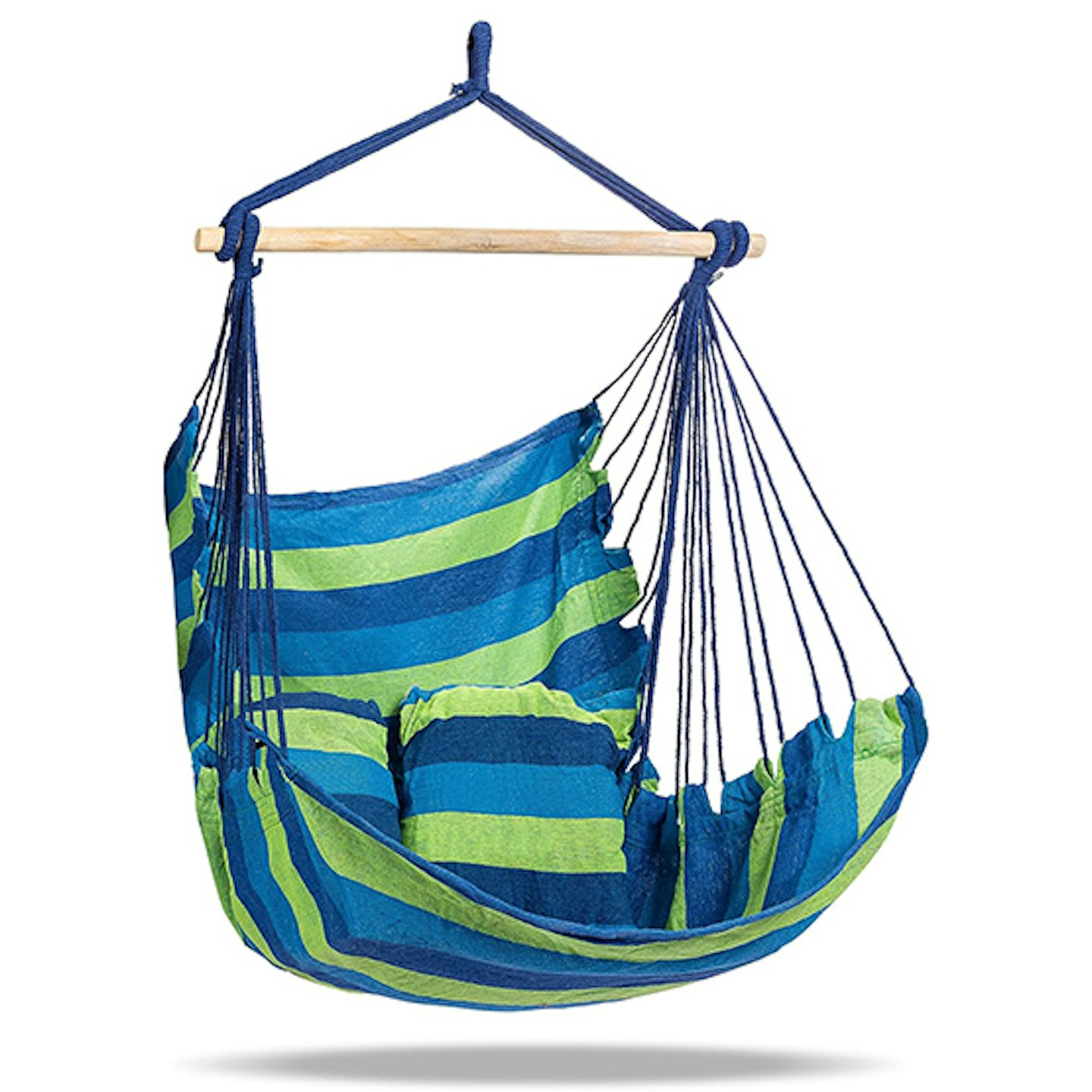 Best for sensory integration and improving balance
Description
Best suited for kids age 4 and above, The Skateboard Swing platform has sturdy rungs attached to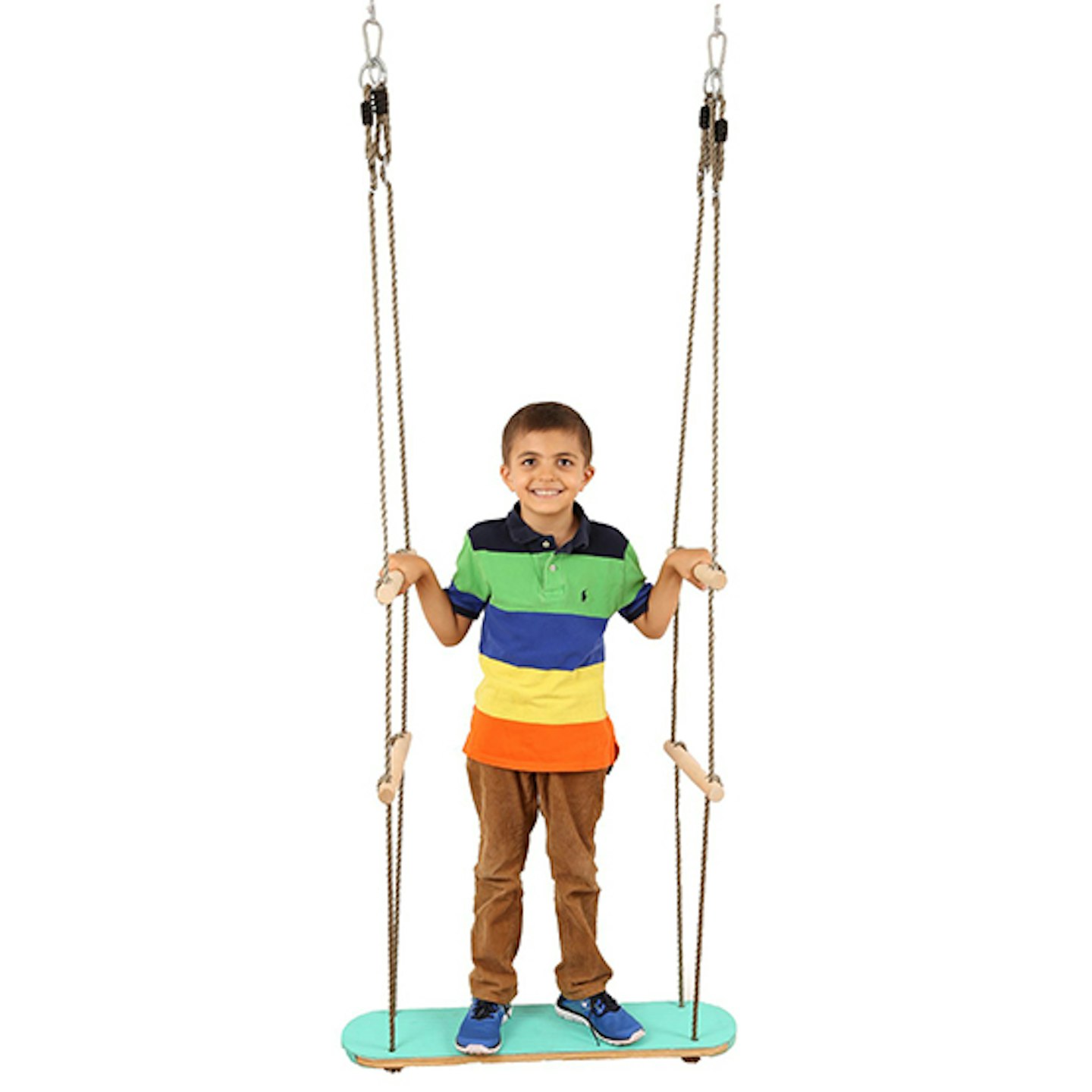 Best sensory swing for the garden
Description
Available in a range of colours, the Cacoon is a great addition to the garden. There are three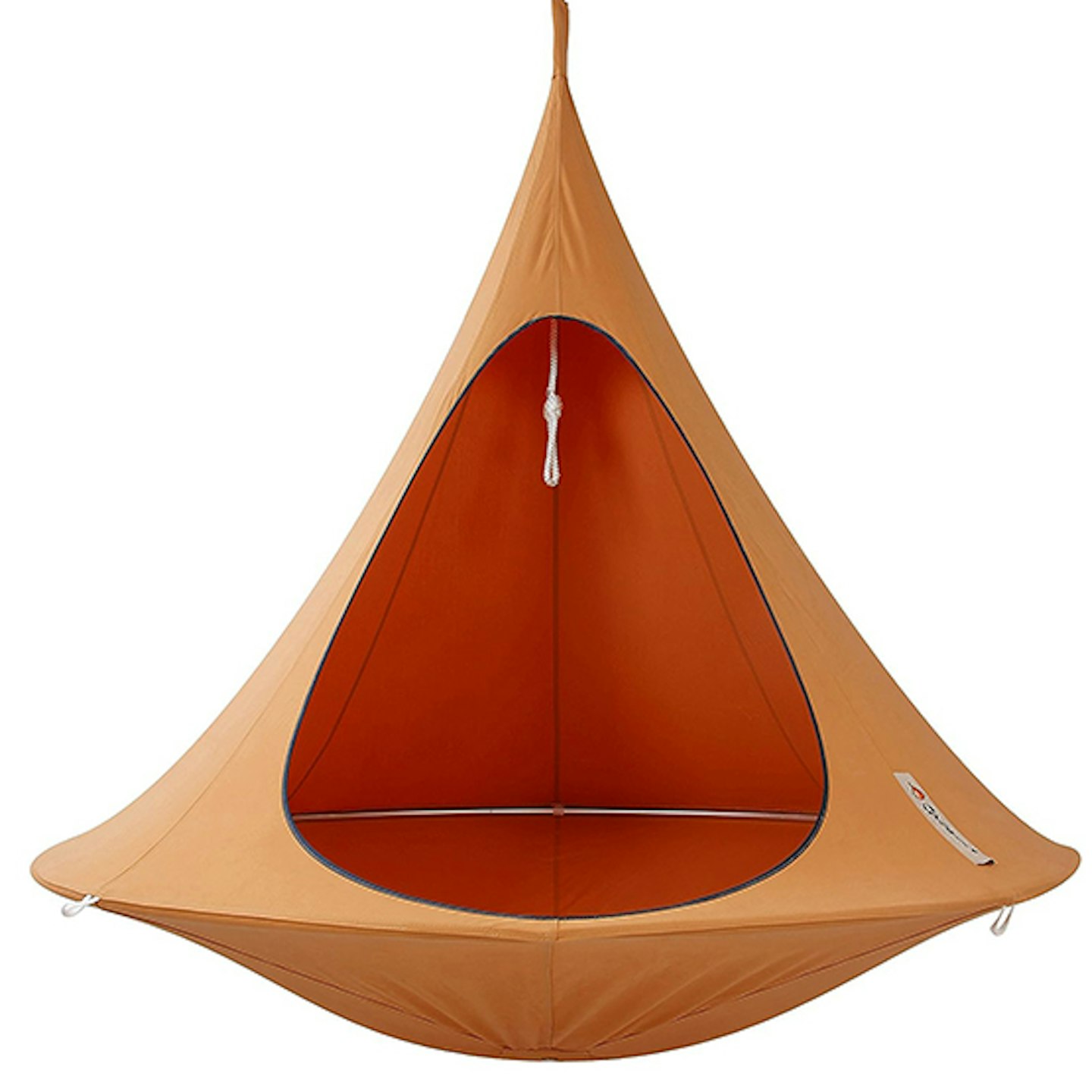 Who are sensory swings designed for?
Sensory swings can be enjoyed by everyone, young and old.
However they are particularly helpful for children who have different sensory needs, or need help with self-regulation. They can be a great tool for children with autism, ADHD or other additional needs, helping the child to improve sensory processing. Sensory swings can help your child develop their vestibular sense.
What is the vestibular sense?
We're all familiar with the five senses - smell, sight, touch, sound, and taste. But often we don't talk about, or know much about, the vestibular sense. The vestibular sense gives a child information about their body, where it is in space, and how it moves. It's all related to the inner ear, and balance. Vestibular sense development helps with hand/eye coordination, balance, and muscle tone. A well-developed vestibular sense will help in those vital parts of childhood such as catching and throwing a ball, cutting with scissors, zipping up a coat, and riding a bike.
Things to think about when using a sensory swing
As with any toy that focuses on movement, there are things to bear in mind to ensure play remains fun and safe.
Always make sure the sensory swing is correctly and safely installed and that there is enough room for the swing to be used without crashing into walls or furniture. A crash mat is a great idea. Also beware when using a swing that it doesn't scare or over-stimulate your child. Start off small and find out what your little one enjoys; the swinging sensation, especially round in circles, could be too much for your child and could cause them to feel sick or indeed vomit. Some children will be very in tune with their vestibular sense and the swing could be too intense, so go at their pace and never force your child to swing if they don't want to.
We spoke to childcare expert Fi Star-Stone about sensory swings; she said:
"Before shopping in the minefield of sensory swings, it's important to always check they are safely registered to British safety standards.
"Some may look wonderful, but it's incredibly important to check they're safe, practical and age/development appropriate. Baby swings in particular, need to ensure your baby doesn't fall out or become trapped if they move."
Sophie Knight is a journalist and mum of two, and previously edited motherandbaby.com before moving on to write about family cars for Parkers.co.uk. Sophie went on to become Commercial Content Editor for M&B, Closer, Heat, Empire, Yours, Garden News, and WhatsTheBest.co.uk before deciding to dedicate more of her time to her family and write freelance.