Advertisement feature
From puree led to baby led weaning  and beyond, we have been loving using The Organix A-Z of Great Food to ensure our little ones are introduced to a variety of food, flavours and textures. This A-Z is a list of 26 foods and flavours, developed by Organix nutritionists, to provide parents and carers, who are on the early years of the food journey with their little ones , access to a host of healthy food options.
By ensuring our tots are offered new tastes each week we are paving the way to encourage more healthy eaters and support them in learning to love great food.
Organix has also created a fab A-Z wall chart that is creative and colourful showing off their alphabet of food, helping us also introduce our little ones to letters, too! We've been enjoying making things like smiley faces – with eggs for eyes and cherry tomatoes for the mouth. You can download your own wall chart from the Organix A-Z hub along with an array of great recipes, tips and advice on introducing new foods and the nutritional benefits. It is designed to give guidance on new, healthy foods to try and master with your little ones following each letter of the alphabet. From favourite fruits to challenging vegetables, bitter flavours and unusual textures, these 26 foods will help to encourage your child to grow up into happy healthy eater.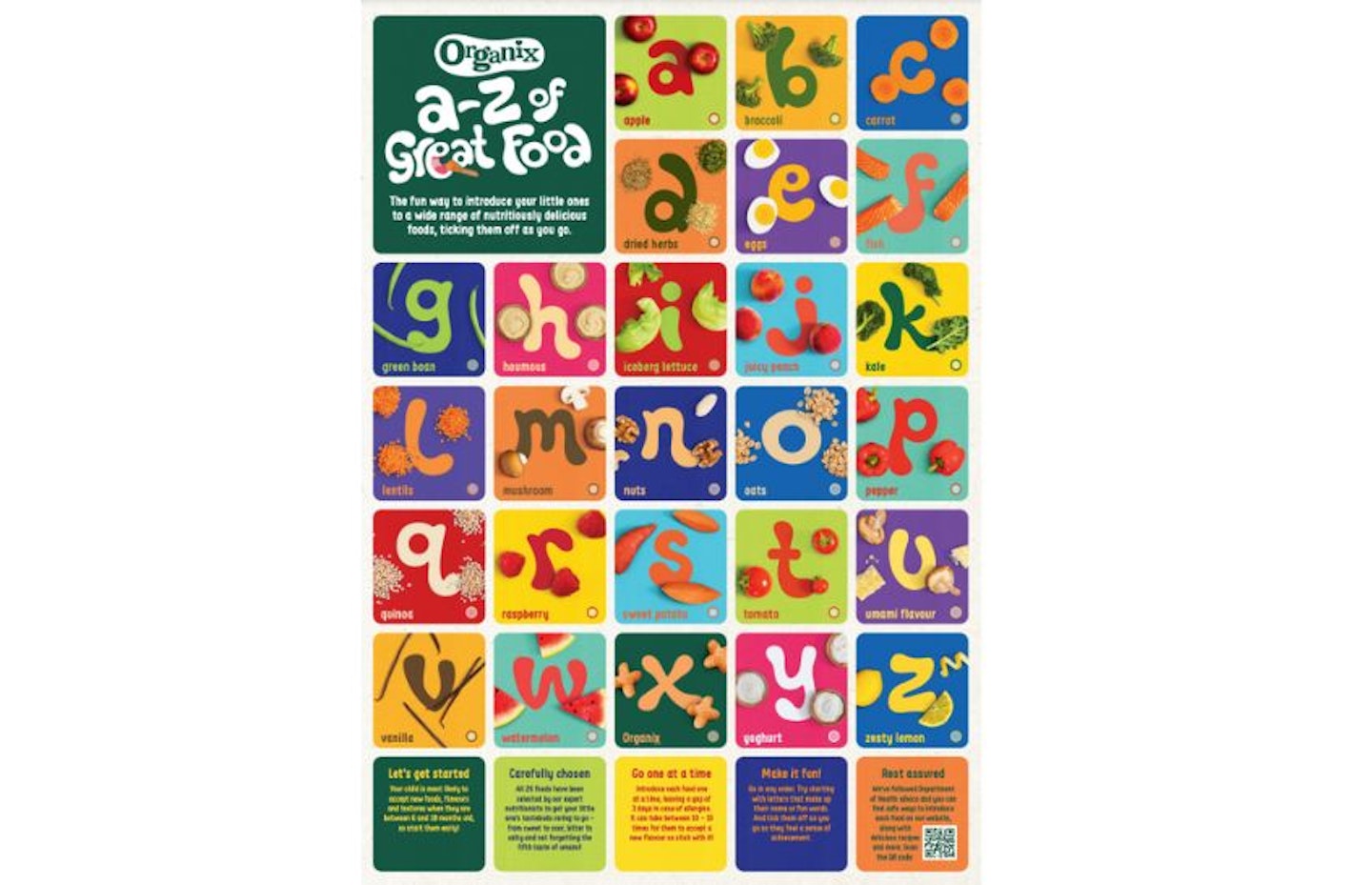 Other than being a whole lot of fun, the A-Z of Great Food is also super reassuring to us as parents. Each of the foods on the list have been hand-picked by Organix Nutritionists, meaning we know we're giving a healthy selection to our little ones, adding a bit more reassurance that we're doing the right thing to support little tummies.
For those days when you need a little inspiration, we have found it super helpful using Organix's A-Z of Great Food recipes too! Taking the stress out of those early days of weaning, we have ready-to-use meal ideas for each new day. We've already made from the range, Avocado scrambled eggs, apple rice cake doggies and baby salmon fishcakes. All a big hit with our little ones!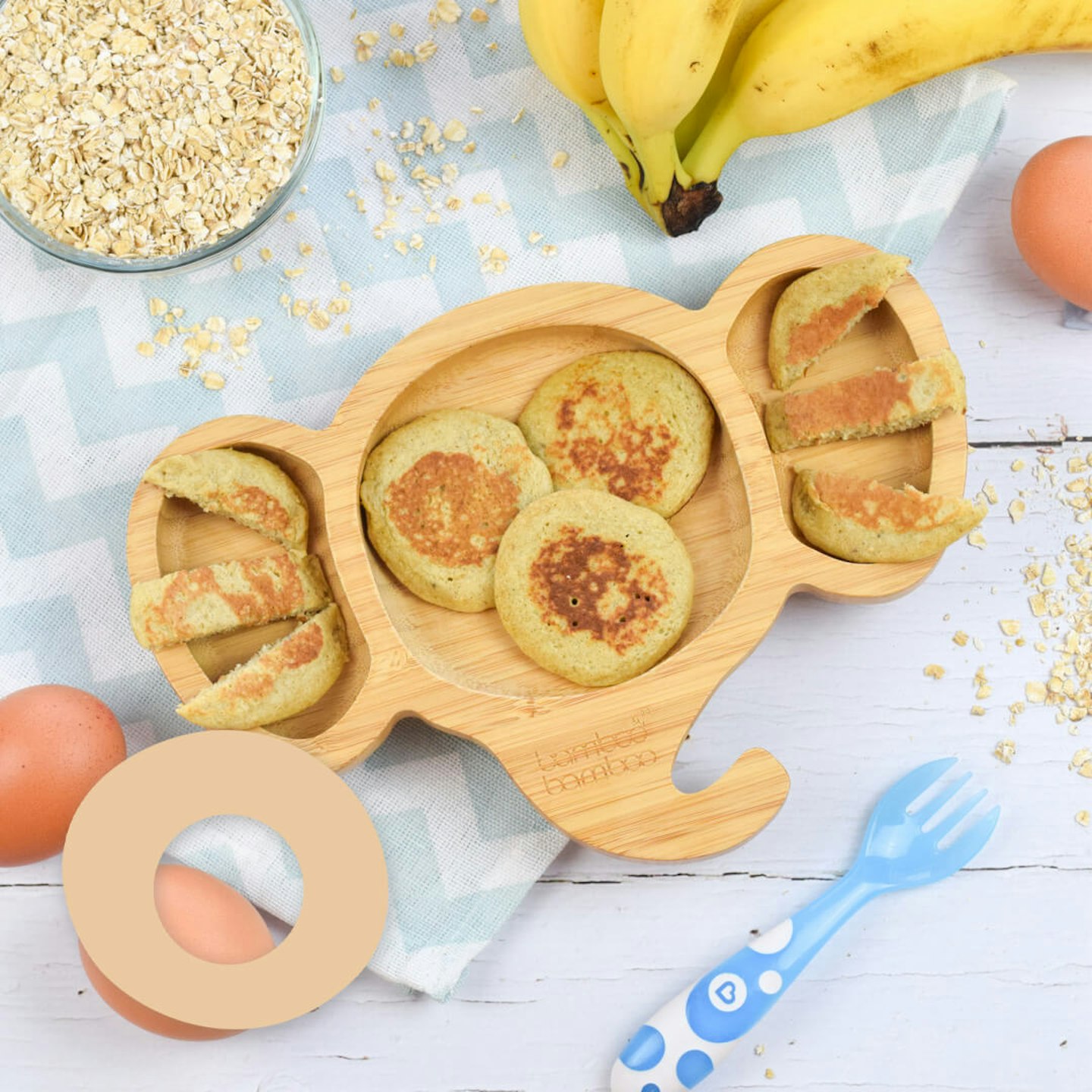 Variety is key early on
According to research by Organix and undertaken by YouGov, half of UK parents (49%) admit that their children don't eat as wide a variety of fruits and vegetables as they would like, with 48% saying their child consumed 6 or fewer varieties in the past week.
Research shows that babies have a 'flavour window' between 6-18 months – meaning little ones are most open to accepting new tastes during this time. After this window, it can become more difficult to introduce new foods, with 41% of parents saying the look or texture of something new can put their children off.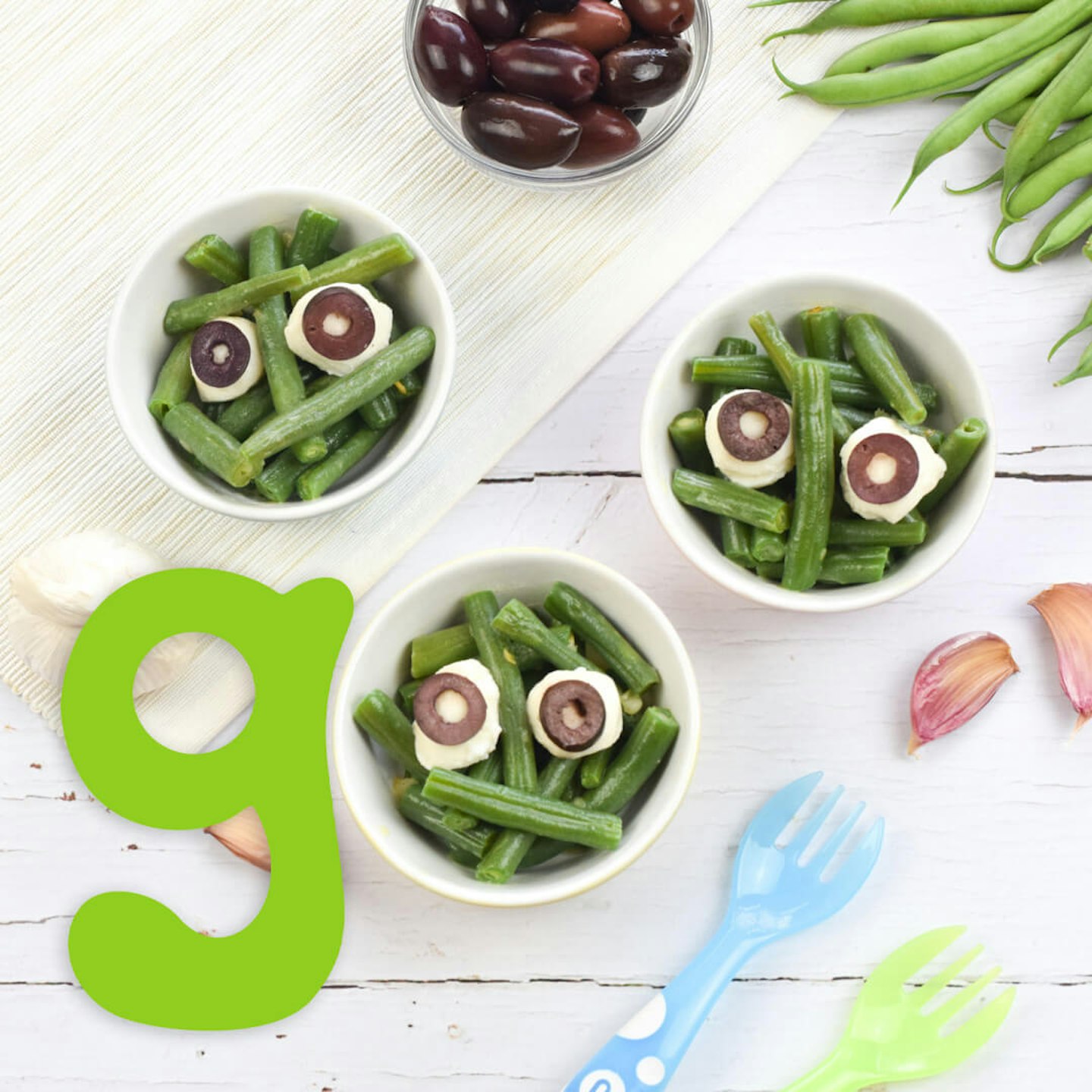 Organix and the team of nutritionists looked at 19 different variables when selecting foods for each letter. The final 26 to make the list cover an array of foods, flavours and nutrients, to ensure that families have access to a list ready to introduce the healthiest, most varied foods to babies from 6 months to toddlers and beyond.
Organix have made their A-Z of Great Foods a super fun way to introduce a wider range of flavours and textures to little ones. Organix found that 54% of parents struggled to think of new ideas and tactics to get their little ones trying new foods. 39% said easy tips and guidance on fun ways to engage children with fresh foods from experts would be a great support, so the Organix A-Z will be a great help to many.
Tips to get you started
• Offer variety: your little one is most likey to accept new foods between 6-18 months old
• Nutrition: Use Organix's A-Z! All 26 foods have been expertly selected to expose our tots to sweet and sour, with healthy options in mind.
• One at a time: Introduce each new food one at a time, leaving a gap of three days so you can keep an eye out for any potential allergies.
• Have fun! Making animal shapes, creating pictures or even spelling out your tots names – these can all be great ways to keep little ones engaged and excited about meal times. Remember it's not all about the food, it's also about the mealtime environment you create.
Head over to www.organix.com for more information.