When you're travelling as a parent, it's a given that you'll have a lot of baby paraphernalia to bring along with you and one of the most useful pieces of equipment you'll need is a travel cot or crib. Weighing just 6kg, the Cuggl Delux Travel Cot is a popular choice for many parents.
The Cuggl Deluxe Superlight Travel Cot at a glance:
This travel cot is the perfect all-rounder for parents on the move. The deluxe travel cot from Cuggl is great to set your baby down in wherever you are and then when they need to be changed you can attach the removable changer and bassinet to the top at the perfect height. Set on wheels, you can easily move it around and when you're not using it you can easily fold it away.
Product specification:
Size H68, L85, W56cm
Folds for storage - folded size L50, W61, D16cm
Weight 6kg
Suitable from birth to 24 months
Suitable for babies up to 15kg
Carry bag included for easy of transportation
Would you recommend this to other mums?
Ruth: I would recommend this product to a fellow mum because it is so lightweight and compact. Other travel cots are really large and heavy which makes them a pain to travel with! This folds quickly and easily plus the instructions are really easy to follow. My little boy seemed to find it very comfortable.
Tori: I would definitely recommend this product to other mums. It's so easy to put up and down and transport with its handy bag. It folds up thin and small fitting in our boot along with the double pram and a few bags! My little one slept perfectly. Some travel cots we looked at didn't have the best mattress but this was great! I found it so easy to wipe down and clean.
Sarah: If you're looking for an inexpensive no-nonsense travel cot then I would recommend this. It was lightweight so I could easily carry it around compared to others I've tried. It was also compact making it small enough to pack into the car alongside everything else you need when going away with a little one! Once I'd done the initial set up of the cot, it was easy to put together and to take apart too.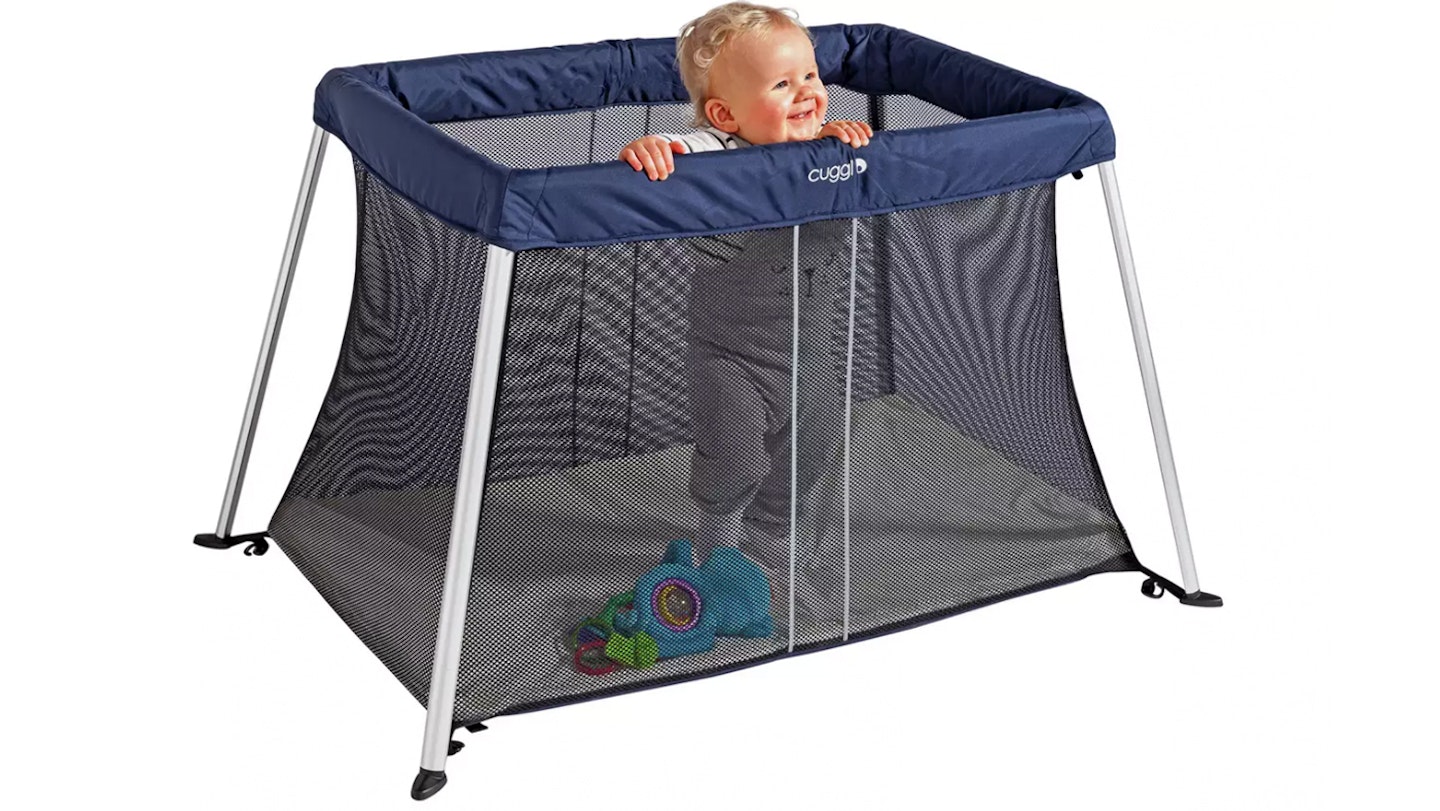 How did this product make your life easier?
Joanne: This cot is lightweight and compact. When it came to packing up the car for the holiday it didn't take up much room. I didn't need any help to carry or move it. As it is lightweight it is easy to keep in the car and move between grandparents and friends houses as and when it is needed.
Ruth: This travel cot made my life easier because it was easy for me to transport. It is so light and I was able to put it together myself. This meant I could get it set up and get the baby settled. It easily fit back in the bag to transport it which hardly any product ever does.
Sabina: When having sleepovers at relatives houses, this cot is super easy to transport on-the-go. It gives me peace of mind that my little one has a safe, comfortable place to sleep. It's light and compact so I don't have to worry about it taking up too much boot space.
Would you choose this product to win?
Lucy: I love that it has a thick padded mattress! A lot of other products claim they have nicely padded bases/mattresses and it's nothing more than a piece of cardboard with foam! It was so nice for once to have something I felt comfortable lying my baby on without having to stuff lots of covers in there for padding. This led to a full night's comfortable sleep for my little girl. I love this and the fact I can see my baby through the net easily and she can see me. It is great value for money!
Louise: I wouldn't choose this product above all others on the market, mainly due to the RRP. I don't feel that what you get is reflected in the price. There are other travel cots on the market which offer you more style and more function, for a similar price. If it were £10.00 or so less, then it would be a good buy in my opinion.
Ruth: I would choose this product as I feel it offers value for money. The thing that makes it stand out is how lightweight and compact it is. It is definitely the best travel cot I have used. Once it is in its case it is really compact and easy to put away until you need it next.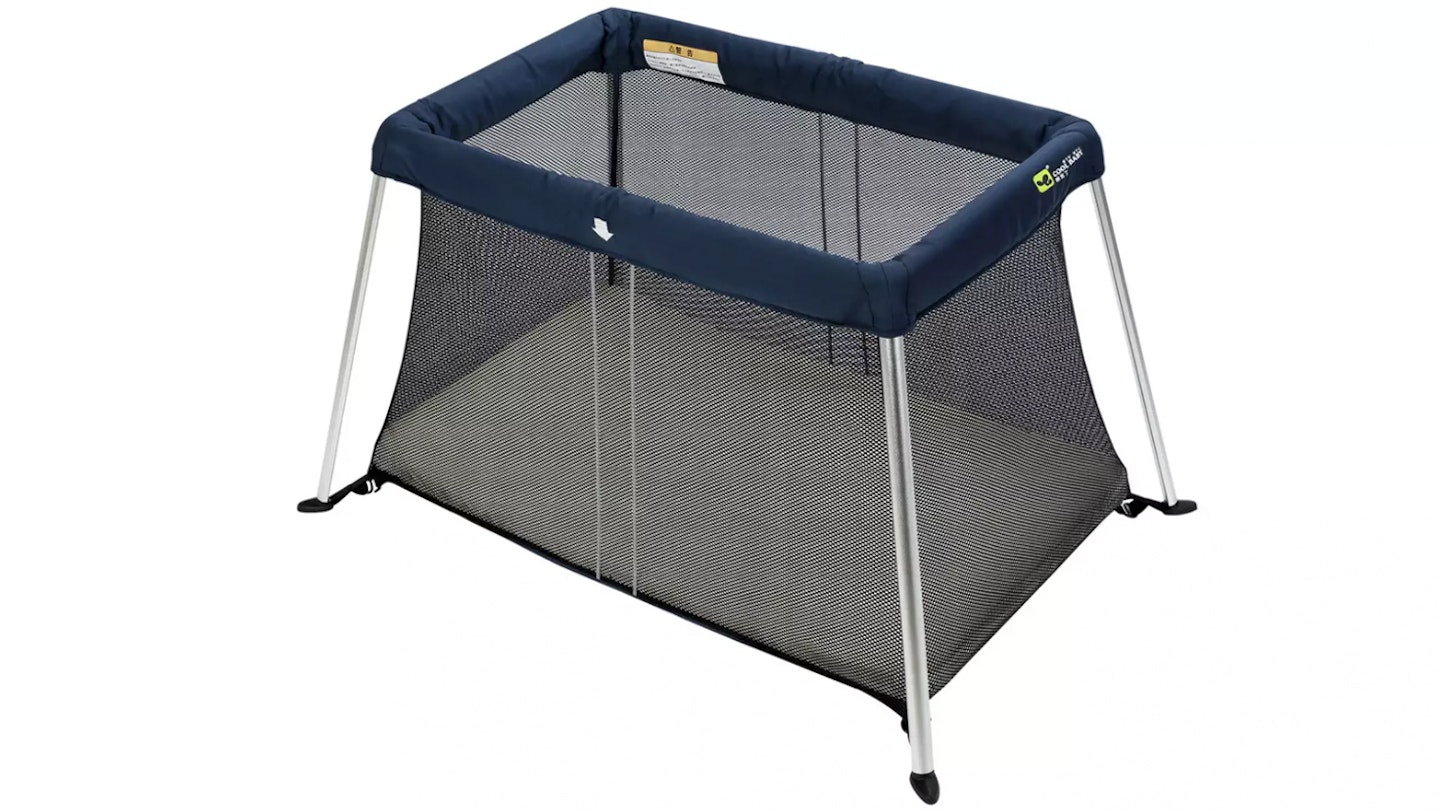 What changes would you make to this product?
Tori: I would add an insert to raise the height the mattress sits at. This would make life easier with newborn and younger babies meaning less bending down and struggling to lift your baby in and out. Other than this I wouldn't change a thing about this product.
Sarah: If you want something more robust then this isn't the travel cot for you. It didn't feel as sturdy as others I've had. The benefit is that it's much lighter. There is no newborn insert and they are really useful when your child is little. If that doesn't bother you then this is a good cot to go for.
Joanne: My daughter slept fine in it, but I did feel that the mattress base was a bit thin. As it is stuck to the bottom of the cot it was also quite difficult to put a mattress sheet around it. I had to push it down the sides and hope that it didn't get crumpled up by my daughter rolling around in her sleep.
More travel cot reviews