We've all been there - rainy days with little ones that are desperate to play and explore. They might not be able to go outside and slide to their hearts content on an outdoor set, but you can set up your own DIY indoor slide for a fun rainy-day project.
But how do you go about creating your own indoor slide? Check out our guide to indoor slides, whether they're DIY or bought online.
How to make your own indoor slide
If you're handy with DIY you could have a go at this indoor slide from The Instructables.
You will need:
2 x  wood studs by desired length. Mine is 44x195x2000 (millimetres)

2 x timber battens 22x25x2000 (millimetres)

10 x plank on my size they are 22x70x583 (millimetres)

1 x Oil Cured board 583x2400 (millimetres)

Screws of different sorts

Wood glue

Saw

Nails

Drill and drilling machine or what you fancy

Pen

Something to measure with

Sandpaper

Rasp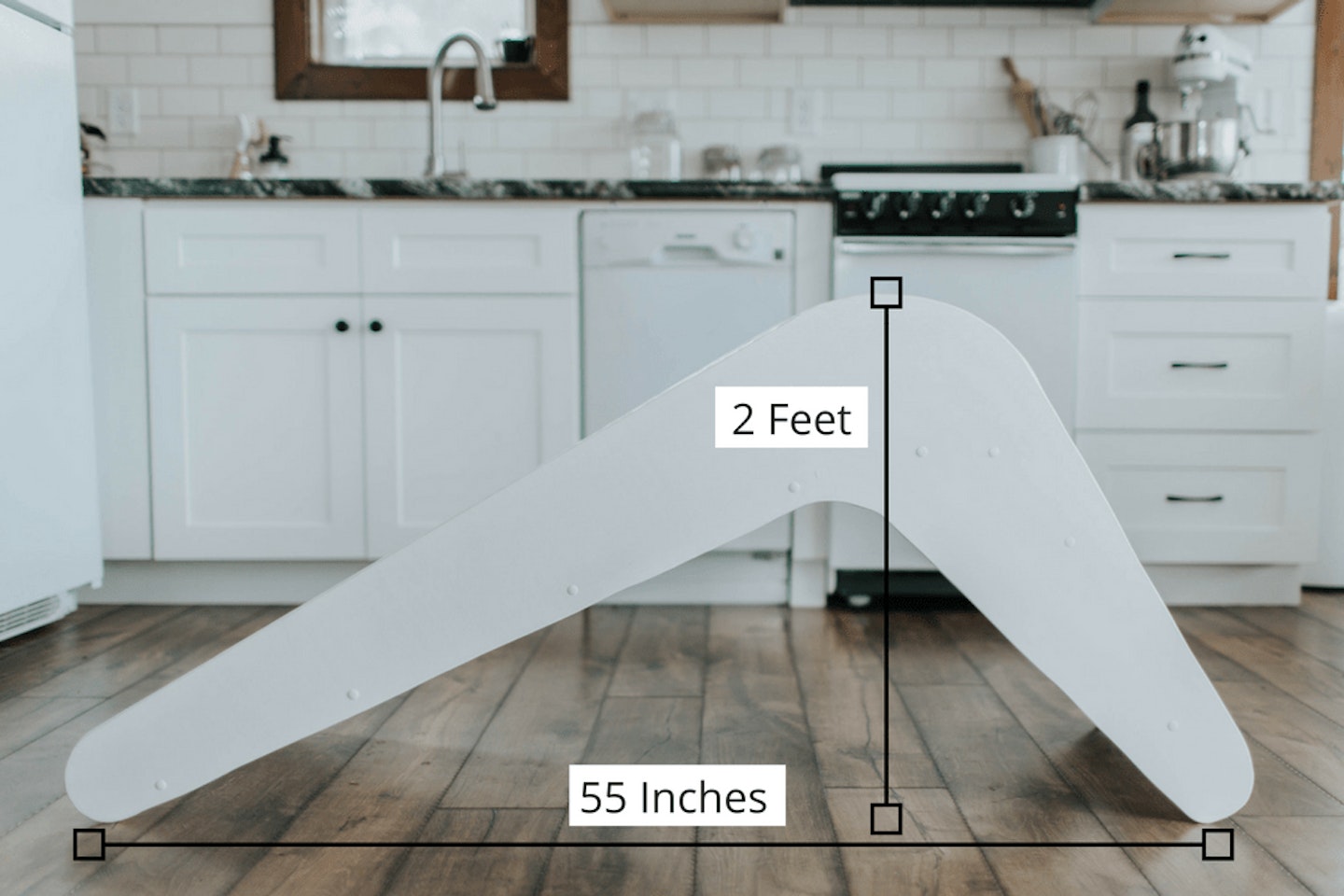 Another option is this stylish slide from blogger Jessie Martin. For this one you'll need:
Full sheet (4ft x 8ft ) Pre-sanded Plywood

Construction Screws – #8 x 1-⅝" (4.13cm)

Paint: Semi-Gloss Acrylic Interior Paint + Primer (Super White by Benjamin Moore)

Satin Clear Gloss Spray: Krylon Colormaster Acrylic Crystal Clear Gloss Spray: Clear (non-yellowing)

Level

Drill

4 – ½ / (114 mm) Metal Hole Saw (optional)*

Table Saw

Jig Saw

Small Paint Roller

Paint Brush

Electric Sander (optional)**

Sandpaper (80 grit)

Wood Clamps (we used 24 inch clamps)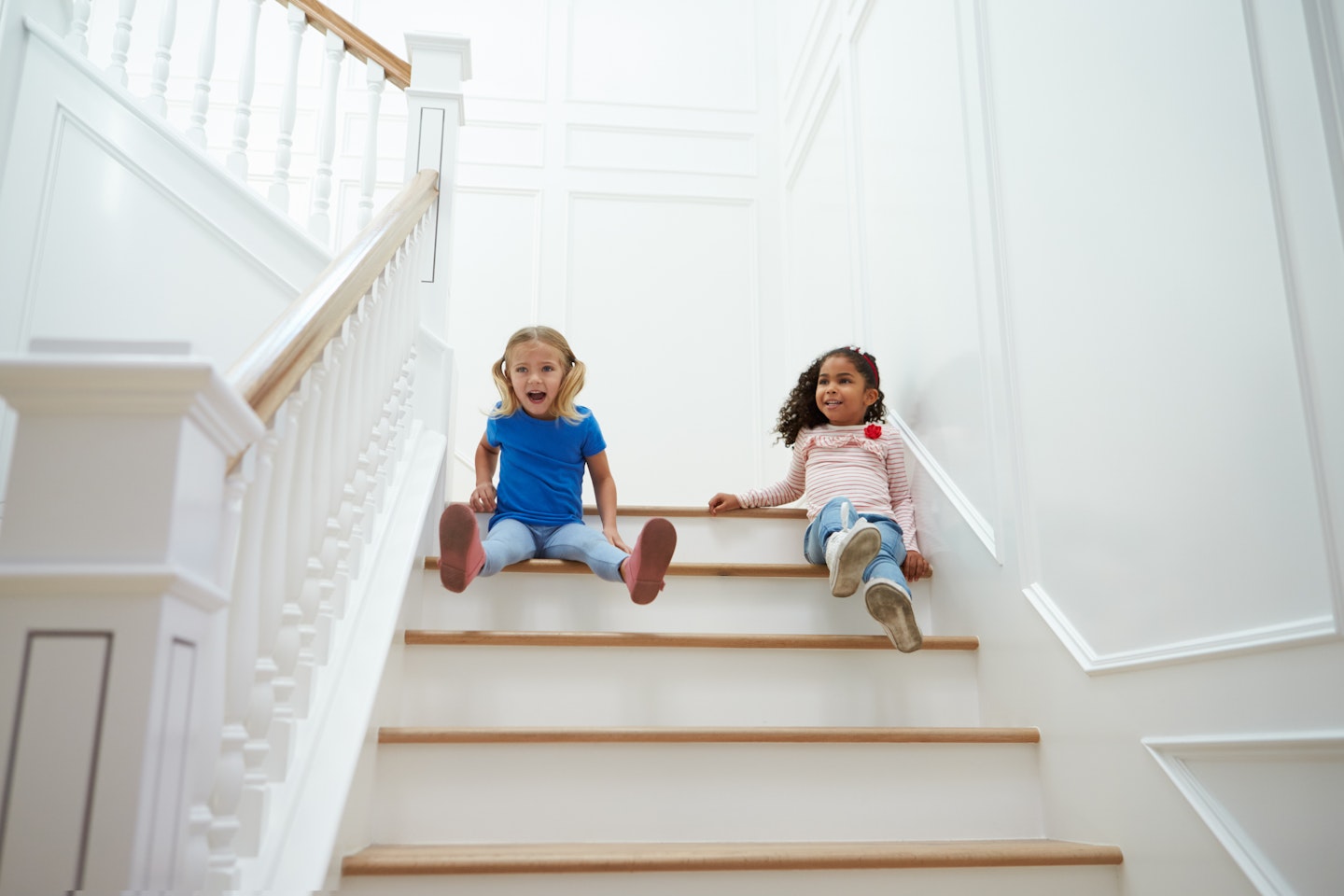 If you don't have a lot of room, you could utilise the space on your stairs with this cool stair slide from the Remodelaholic blog. You'll still need to be handy with DIY for this one, though.
Not everyone's a DIY expert, so if you're after something quick and easy you could try this Pinterest slide idea using old moving boxes.
Description
Weight: 3.18 kg
Size: 39 x 120 x 77 cm
Recommended age: 18 months - 6 years
Material:
2. Milliard Soft Play Equipment Foam Toddler Stairs and Ramp Climber
Description
Weight: 4.74 Kg
Size: 101.6 x 50.8 x 25.4 cm
Material: Foam
You'll love: It's easy to wipe
3. RINAGYM Kletterdreieck
Description
Weight: 16.9 Kg
Size: H80 x W80 x L115 cm
Material: Wood
You'll love: The flexibility. You
Description
Weight: 4 Kg
Size: 107 x 51 x 24 cm
Recommended age: 18 months and up
Material:
Description
Weight: 4kg
Size: 110 x 54 x 70cm
Recommended age: 36 months - 8 years
Material:
Description
Weight: 19 Kg
Size: 145 x 68 x 43 cm
Recommended age: 1-4 years
Material: Wood
**You'll
7. Palplay Red u0026 Blue Kids u0026 Toddlers Folding First Slide
Description
Weight: 15 Kg
Size: 130 x 47 x 72 cm
Recommended age: 18 months - 5 years
Material:
Description
Weight: 9.5 Kg
Size: 160 x 40 x 75.5 cm
Recommended age: From 36 months
Material:
Popular reads: