After three lockdowns, we're pretty used to spending a lot of time at home by now. And it's no surprise that our little ones (and us!) are going a little stir crazy indoors every day.
It can be hard to think of endless easy toddler activities to relieve you from their boredom and keep your toddler busy, so we've put together some great ideas for new and fun activities your toddlers can do indoors to keep them entertained. These indoor activities for toddlers are fun and easy to do with many also offering child development and fine motor skills too.
Easy toddler activities
Physical activities

Dancing
There's nothing like a good boogie to keep kids occupied and wear them out in time for bed. Lots of dance schools and professional dancers have some great videos on YouTube.
Fitness class
YouTube has plenty of play-along kid's fitness classes, all for free. Grown-ups can join in too if you like!
Tent building
You don't even have to have a tent to do this one – why not task your little ones with creating a pillow fort using blankets or cardboard boxes?
Gymnastics
There are plenty of kids gymnastic tutorials online, perfect for keeping active kids busy for a while. You could even invest in a kids gymnastic set, including the equipment you can hang from doorways or set up in a playroom.
Entertainment
Film and popcorn
A super easy option for rainy days or exhausted kids (and mums). Plus, making your own popcorn is a fun activity in itself, if you have a saucepan with a clear lid you can even watch the kernels explode into popcorn.
Netflix
Netflix has pretty much every film option you could possibly need – there's a special kids section too. So snuggle up under a blanket and dig into an episode (or five) of Peppa Pig, or enjoy a classic like Hook.
Themed dinner and a film
This would be a great replacement for a kids birthday party, too. Try a Disney themed dinner night with a soundtrack and fancy dress code fit for a Prince or Princess. Think Mickey Mouse shaped pizzas, Frozen-themed blue cupcakes and Snow White themed apple snacks.
Electronic gaming on iPads, consoles
Sometimes, only the iPad will do. There are some great games out there that'll keep kids occupied for a while, including Miximal, an app that lets your little one create cool monsters with mix and match body parts.
For budding bookworms, reading is the perfect way to keep kids occupied inside. If you haven't had the chance to introduce your kids to classics you loved as a child, like The Hungry Caterpillar or Cat In The Hat, now is the time!
New streaming channels
You've probably heard a lot of fuss about Disney+ recently, but it truly is a great new streaming channel, especially for keeping kids entertained. Get your kids onto classics like The Little Mermaid, Hercules and Lilo and Stitch.
Movie marathon
If you've recently invested in Disney+, Netflix or you just have a big collection of DVDs, a fun idea is to have that movie marathon you've been talking about. Turn the lights down and create your very own cinema with popcorn and surround sound.
Arts and crafts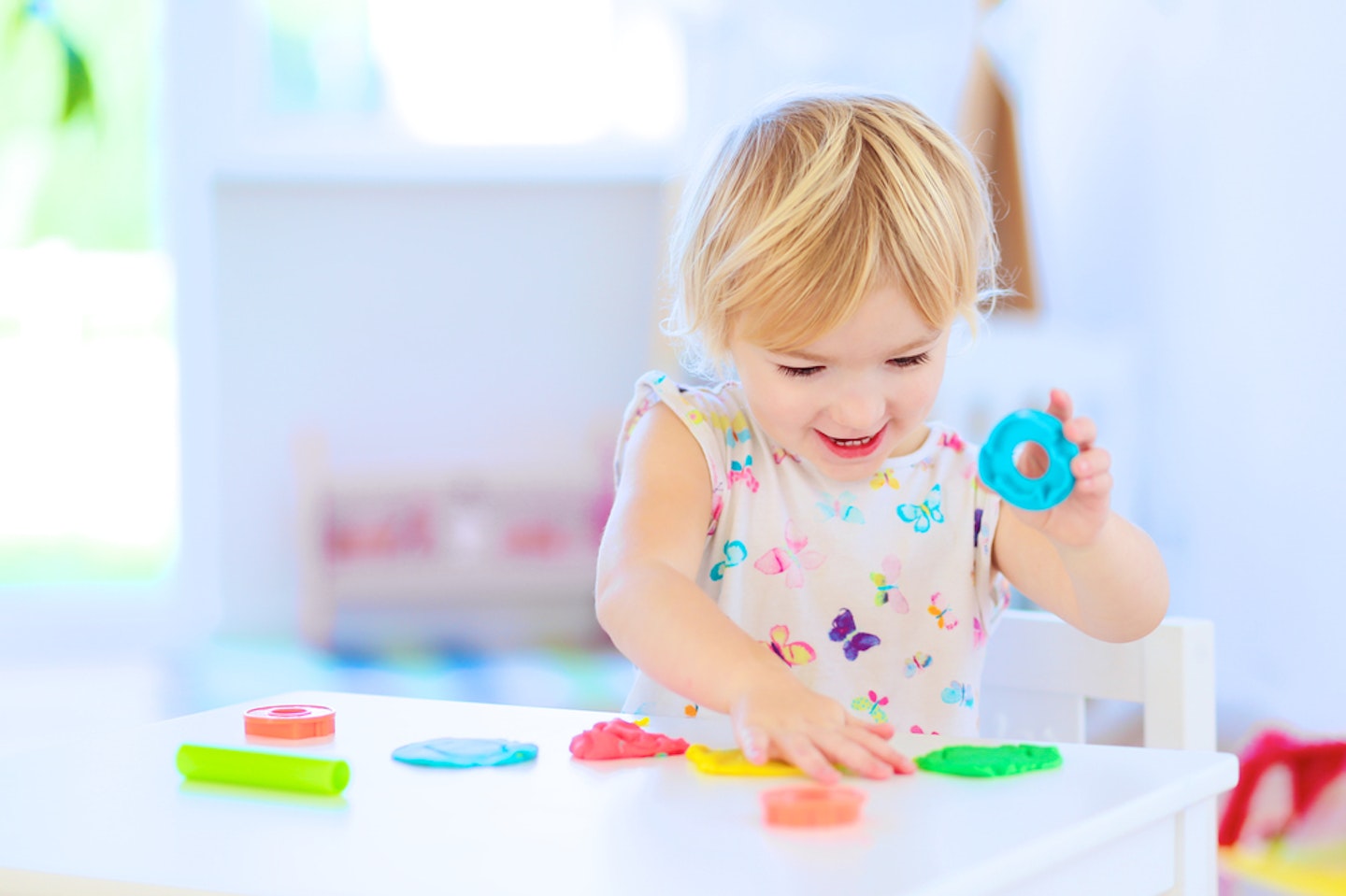 Colouring
Colouring books are a great way to keep kids entertained for hours. You can even get colour-in table cloths for longer colouring sessions, just make sure to protect the table underneath with a table cloth or extra piece of paper.
Drawing
Budding artists will love this activity. You could also try getting out into your garden or any green space to create drawings of nature or rubbings of natural materials.
Mixing colours
There are lots of guides online for mixing colours for kids, and often all you need is a few different containers and some paints. This activity would also be perfect for an at-home art lesson for creative kids where they can get really involved with some finger painting.
Knitting
You might think knitting isn't for kids, but there are plenty of great sets out there. Hobbycraft offers some great sewing and knitting kits, allowing kids to knit their own cuddly toys.
Clothes customisation
If you've got a bag of clothes destined for the Charity shop, they could be used for indoor activities like clothes customisation instead. Teach older kids how to applique and sew on buttons, or use iron-on patches.
Playdough is a classic sensory activity. Why not task kids with creating play dough versions of their favourite Disney characters or even (if you're brave) asking them to model you.
Slime creates endless fun for little ones, you could even get a slime kit and create the slime from scratch. Experiment with colours and textures with your kids for hours of slimy fun.
Clay
You can get some great at-home clay sets that allow kids to create their own bowls, mugs and other clay creations. Simply create then bake in the oven for homemade clay ornaments, crockery or toys.
Paint a mug
You don't need to visit some fancy pottery-painting workshop to give your favourite coffee cup a lift – your tot can do it at home for little to no cost. Granted, it may not be a masterwork, but give it to granny as a gift and she'll be sure to appreciate the personal touch. Just make sure to have some paper towels handy!
Food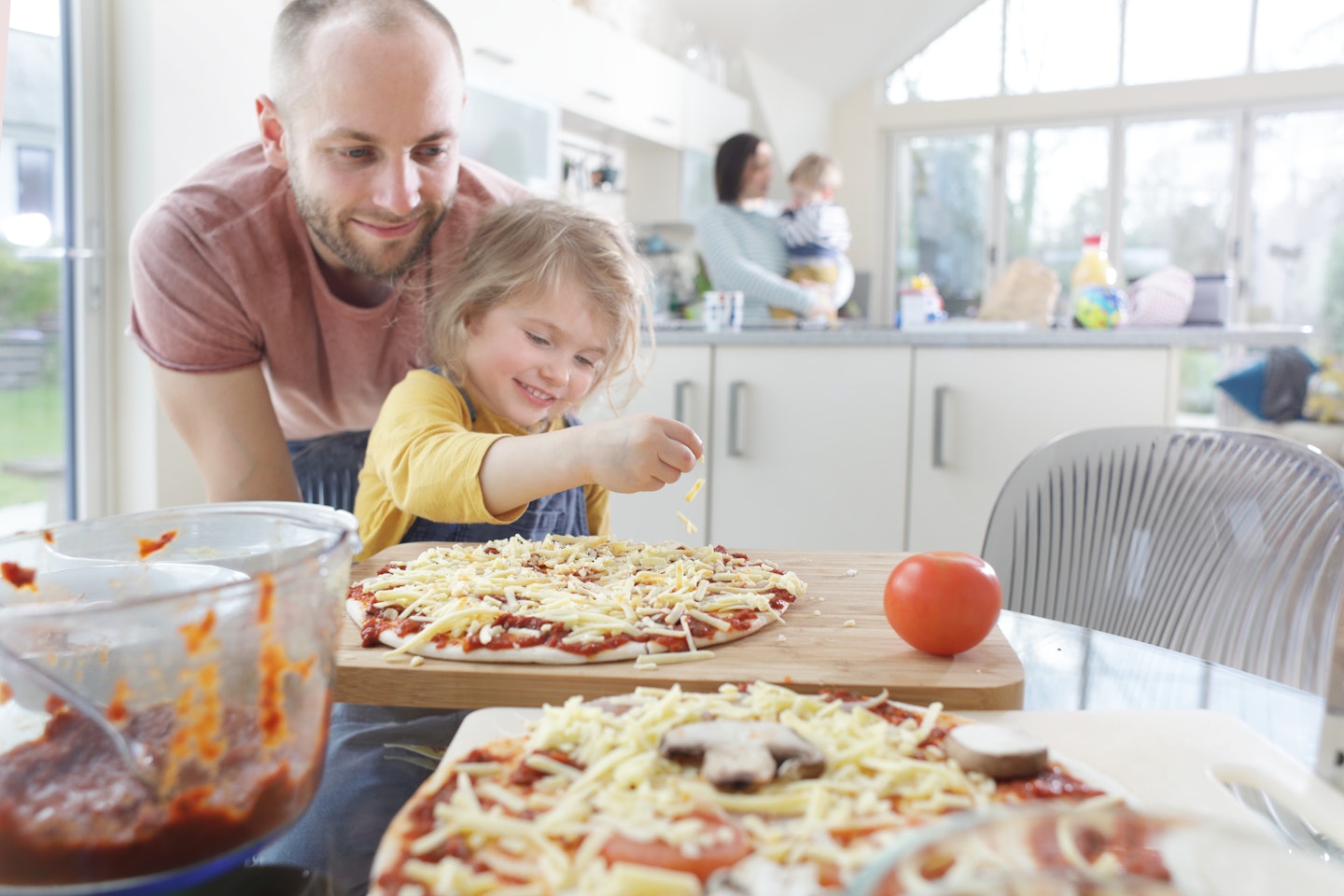 Baking cakes
Get your kids involved in the kitchen by making yummy cakes, we love the recipe for these Vanilla Swirl Cupcakes from Mary Berry. Butterfly cakes with hundreds and thousands are also a great option, or even just decorating some shop-bought cupcakes is the perfect way to entertain kids in the kitchen.
Biscuits
There are plenty of biscuit recipes out there perfect for kids, if you don't want to deal with the washing up of baking, you can simply decorate a plain rich tea biscuit with icing and sweets.
Make-believe café or restaurant
You might not be able to get out to your favourite café or restaurant right now (or since before having kids, if we're being honest) but you can recreate the magic at home with food and furniture you already have. A small set of drawers makes the perfect cash register in a pinch.
Cooking dinner
If you're feeling brave, why not get the kids involved in making dinner? Jamie Oliver has some great kid-friendly tutorials on his Facebook page, including a scrummy scrambled egg recipe and even easy pizzas.
Making faces
Why not use everyday ingredients to create silly faces? Plus it might introduce your little ones to more unusual foods, and (just maybe) encourage fussy eaters to try new things.
Games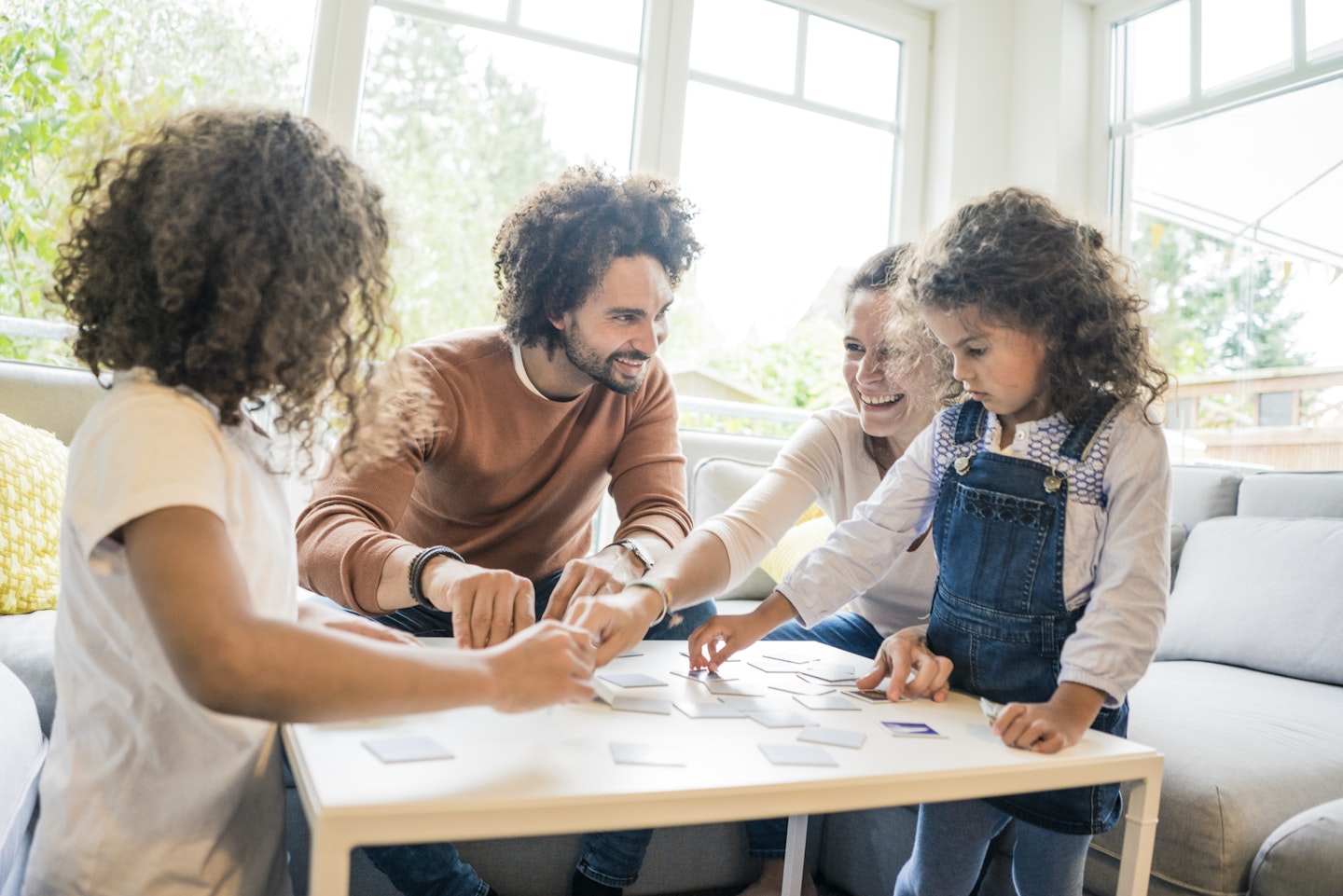 Classic board games
There's nothing like a classic board game to keep us occupied when cooped up inside. Scrabble, Monopoly and Catan are great family classics that'll keep you entertained for at least an hour or two.
Trivia games
There are loads of trivia games out there – why not try and get a set with a specific theme you know your kids love? You can even find kids trivia questions online – some sites have up to 100 questions to choose from across all age ranges.
Educational games
The BBC has a great resource of free educational games for kids, perfect for homeschooling or just keeping keen learners occupied during the school holidays. We also love education.com for a huge range of computer-based education games for fun that's basically like school.
Puzzle books
There's a wealth of puzzle books online for kids of all ages. We'd recommend some wash-out felt tip pens though if the puzzles involve colouring. No-one wants a scribbled-on sofa!
If you've got slightly older children, all you need for endless ideas of fun is a pack of cards. Go Fish is a great card game for beginners, and if all else fails, a game of snap is always a winner.
Hide and seek
Even if it's just in the garden, hide and seek is a game little ones never tire of. Keep it to a quick countdown of 10 or 20 and then let on you really can't see your three-year-old under the coffee table. You can get almost a full cup of tea downed in this time, trust us.
Play dress up
Allow yourself to be the victim in your tot's dressing up games and act as a life-size doll for an hour – your child will love it.
Chores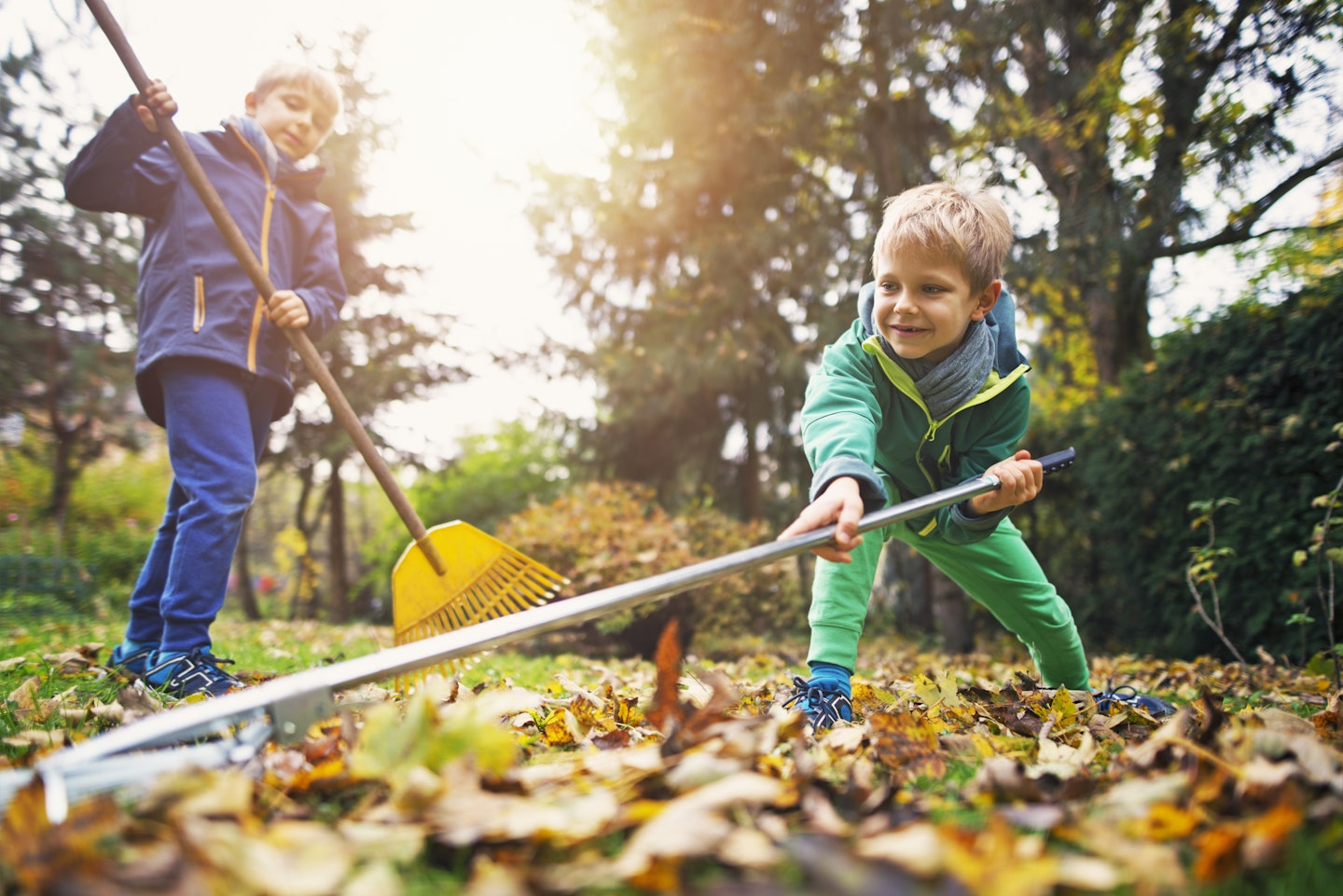 Clearing out wardrobes
If you're struggling to get chores done with the kids around, why not get them involved? Chuck on the Frozen soundtrack and make clearing out wardrobes into a race.
Dusting
Dish out the microfibre cloths and create a dusting race – who can get the surfaces squeaky clean the fastest? Rainbow feather dusters are also a great way to make dusting a little bit more exciting for kids.
Hoovering
If your kids are old enough, you could try tasking them with hoovering. Add it as an activity on older children's reward charts and you'll have dust-free carpets in no time.
Cleaning shoes
If there was ever a time to get those odd jobs you've been wanting to do done, it's now. Teaching older kids how to clean shoes will keep them occupied and they'll have shiny clean shoes for going back to school.
VIDEO: 10 ways to entertain your toddler with Billie & Sam
Most popular