Whether they're starting swimming lessons, going to a pool party or taking a dip in the sea, a pair of kids' swimming goggles is a must-have to prevent their eyes from becoming sore in the chlorine or saltwater. They should be an essential part of their swim kit, just like swimwear and swimming costumes.
Even if your little one swims easily, a pair of goggles can help them see properly underwater, so they can confidently navigate their way. Plus they will prevent debris and chemicals from agitating their eyes which could cause them to panic.
There are plenty of fun, colourful and patterned options available to suit different ranges of budget, many of which are specially designed to help kids to take them on and off or adjust them independently. Similar to kids' sunglasses, you can get polarised, anti-fog or prescription goggles, and some even come with a built-in nose cover which stops them from inhaling water.
Editor's Choice:
•Best comfortable kids' goggles: Speedo Kid's Futura Biofuse Flexiseal Swimming Goggles - Buy now from Amazon
•Best goggles for swimming lessons: Zoggs Panorama Junior Swimming Goggles - Buy now from Argos
•Best goggles for babies: Zoggs Little Bondi Goggles - Buy now from Boots
•Best affordable kids' swimming goggles: Nabaiji XBASE 100 Kids Swimming Goggles - Buy now from Decathlon
Here are our top swimming goggles for children to help them see under the water, which are perfect for packing into their swimming bag or holiday suitcase; check them out below.
The best kids' swimming goggles 2023
Best comfortable kids' goggles
Description
Thanks the special flexiseal design, these goggles adapt perfectly to the shape of your little
Pros
100% UVA and UVB protection
Reduces glare
Cons
Some reviewers say that they're too small for ages 9 and above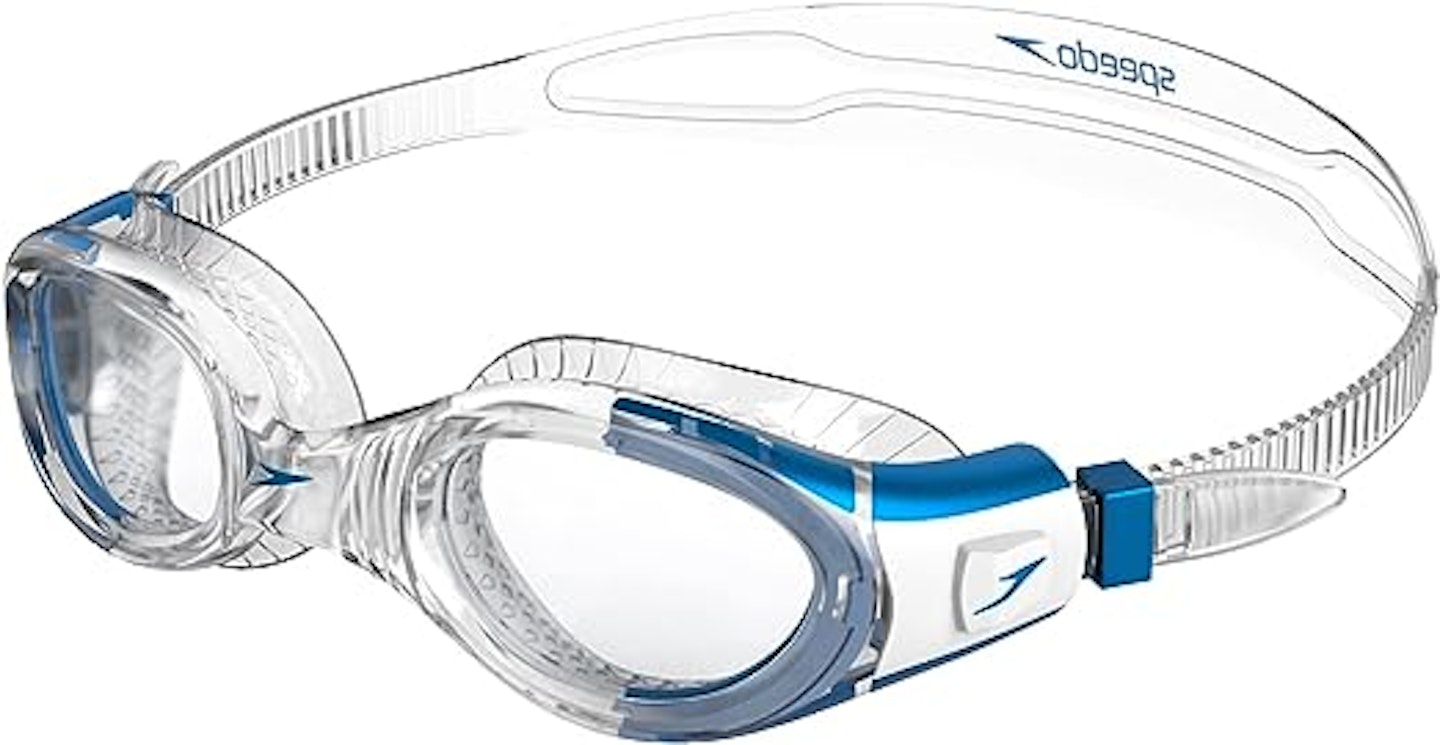 Best goggles for swimming lessons
Description
If your child needs a new pair of pool goggles for their swimming lessons, Zoggs is an excellent
Pros
Blue tinted lenses protect against lights and sun
Strap quickly adjusts
Cons
Not suitable for children under 3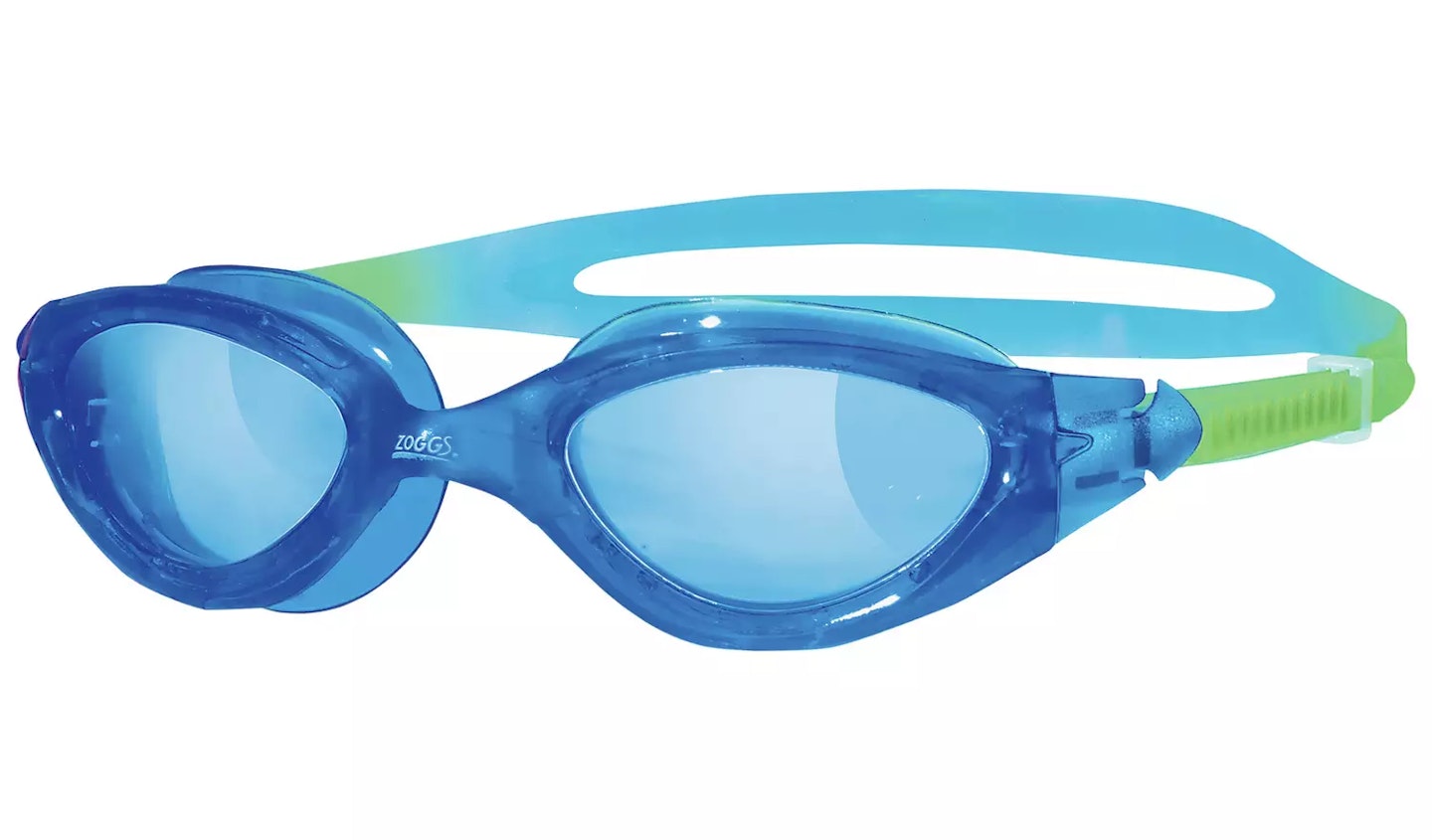 Best goggles for babies
Description
Suitable for babies, these goggles are highly recommended for your child's first few years of life
Pros
Moisture control
High quality silicone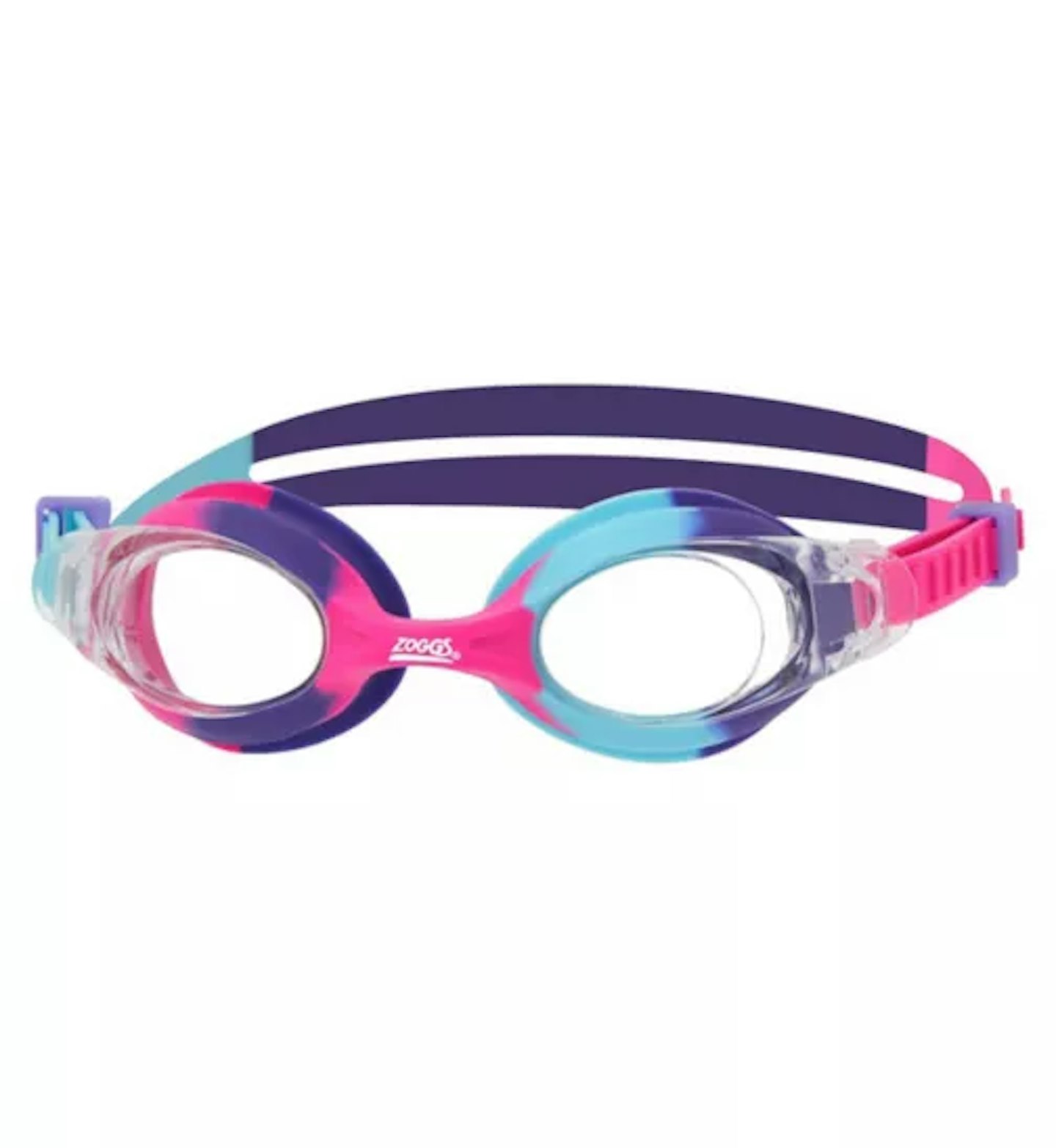 Best affordable kids' swimming goggles
Description
At just over £5, these Nabaiji goggles are a bargain! The standout feature (other than the price)
Pros
Compression seals
Waterproof
Cons
Some say that they're not fully fog-proof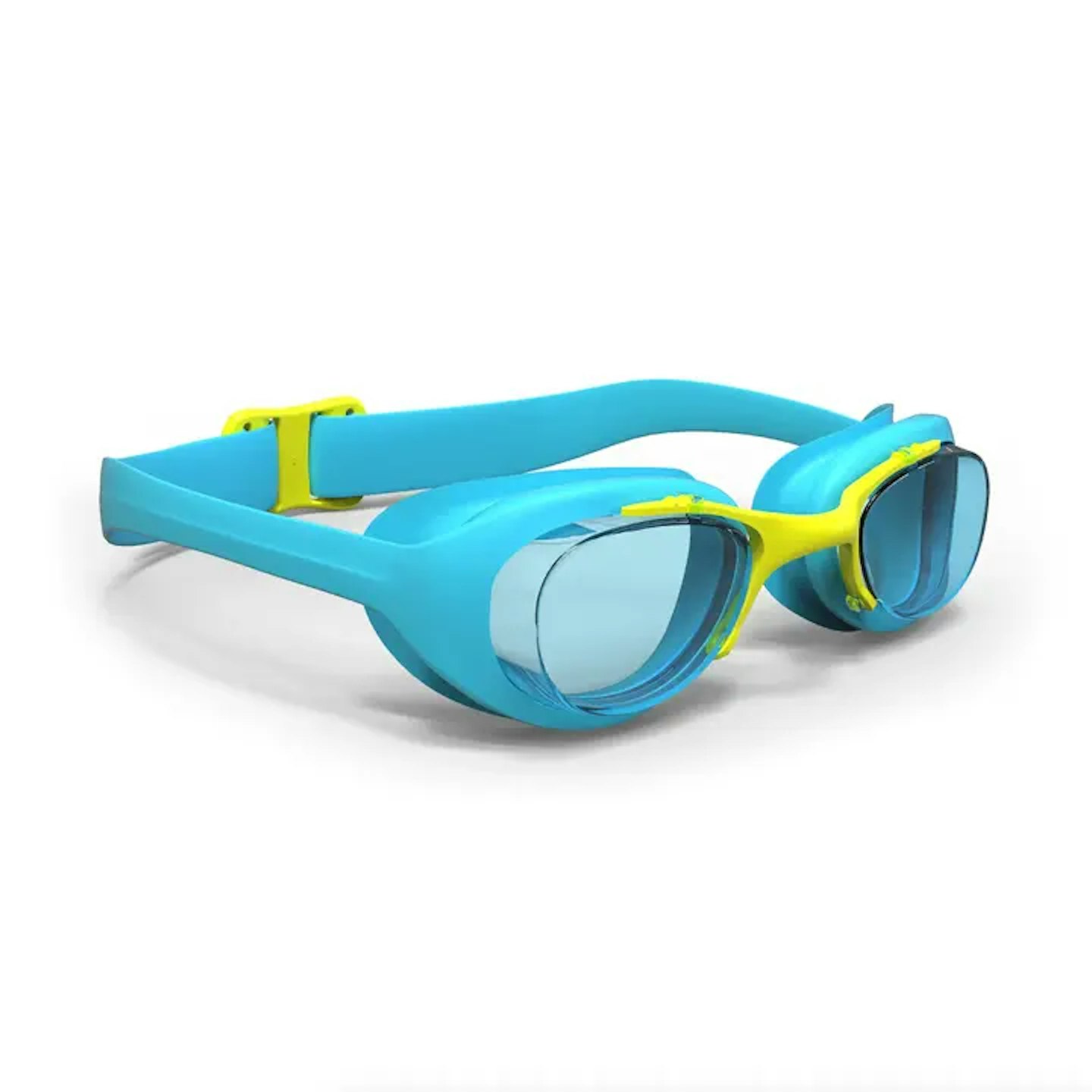 Best no-leak goggles
Description
Looking for goggles that fit nicely but don't let in loads of water? Try this Aquasphere pair!
Pros
Easy to adjust strap
Transparent frames shouldn't distract kids
Cons
May not pair well with a swimming hat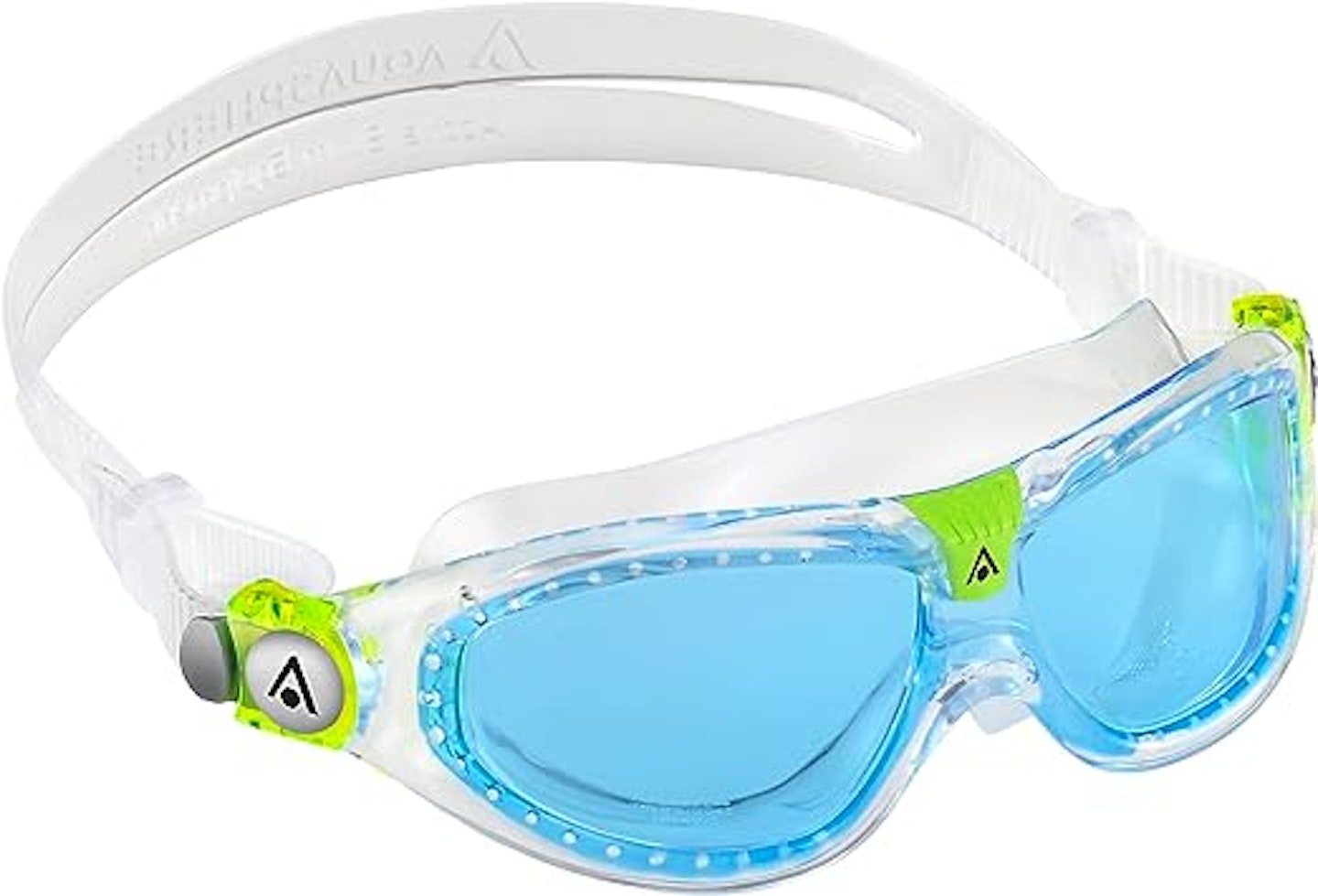 Best multipack kid's goggles
Description
Whether you have multiple children or you're after a spare pair of goggles in case one goes
Pros
Three-layer protective lenses
Nose bridge replacements and a net bag included
Cons
A couple of reviewers say they lack durability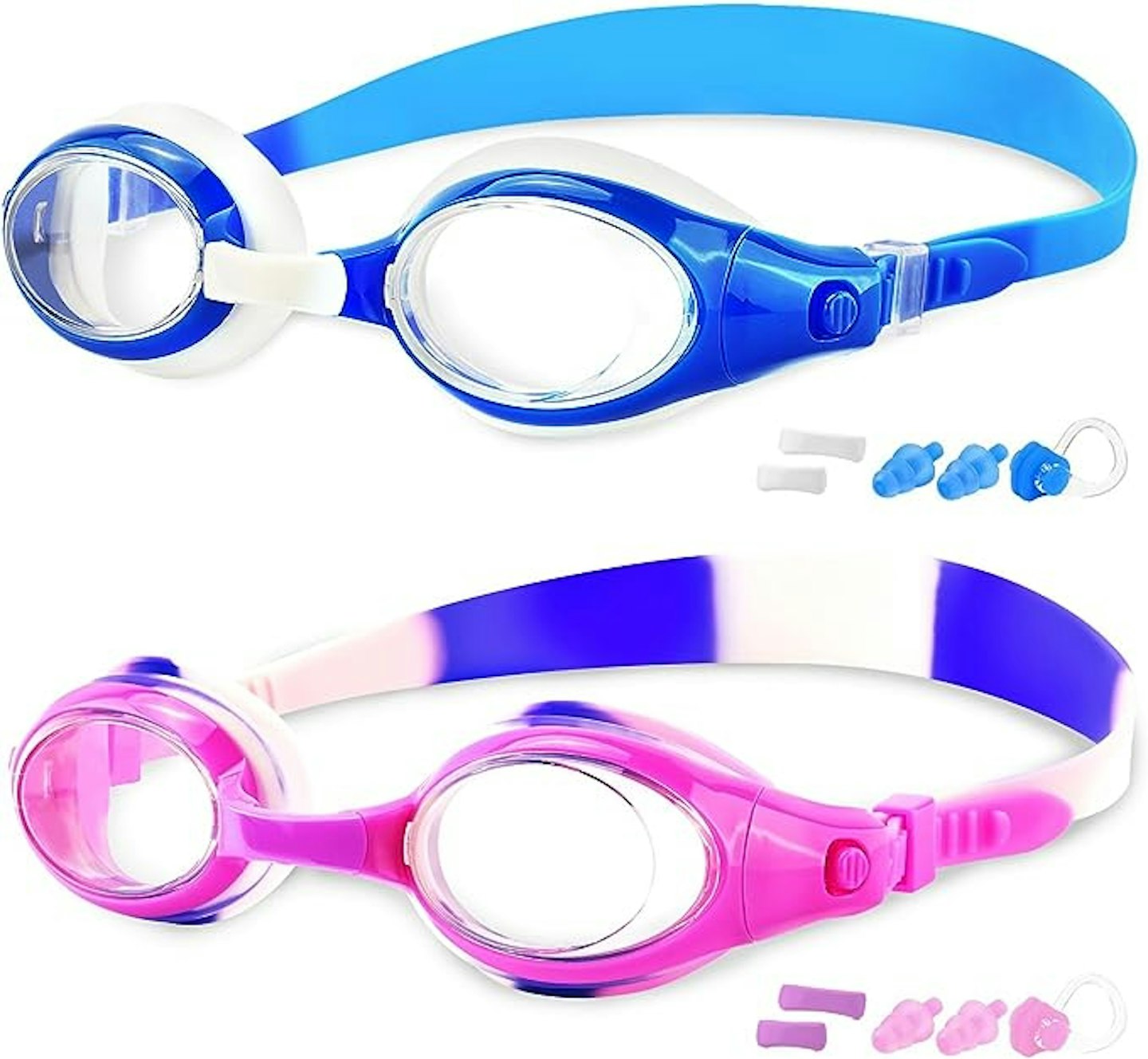 Best for kids' swimming mask
Description
Now for something with a bit more coverage for those that aren't perhaps the most confident of
Pros
Hypoallergenic material
180 peripheral vision
Cons
May leave an impression which fades quickly
Best for thin goggles
Description
Speedo make so many wonderfully designed swimwear and goggles for adults and these junior specs
Pros
Silicone seal
Compact and lightweight
Cons
Some children may get distracted by the orange-tinted lenses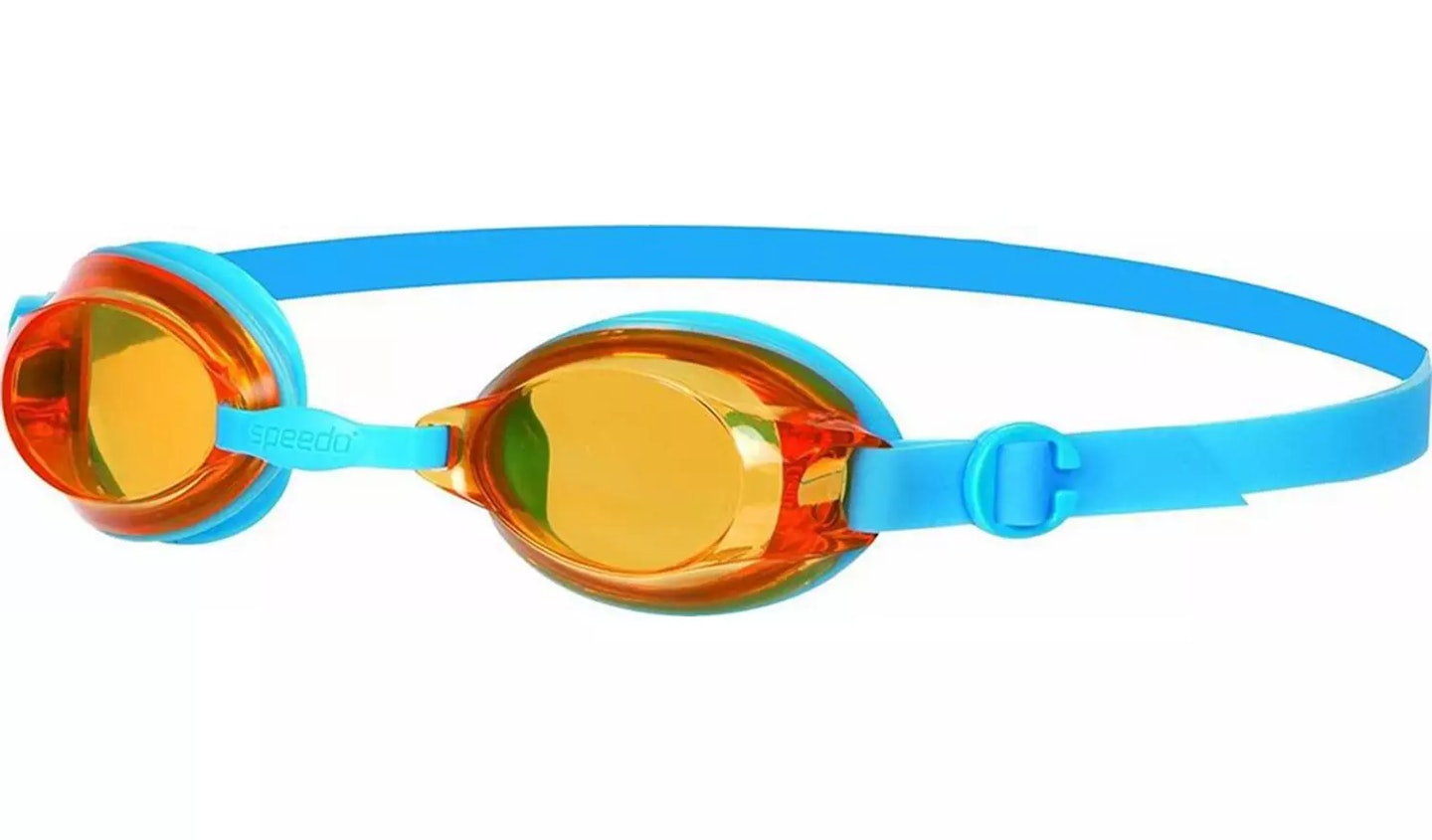 Best comfortable kids' goggles
Description
Fitted with a flexible nose bridge, these swimming glasses are super soft. They will love the
Pros
No leaking water
Super-soft silicone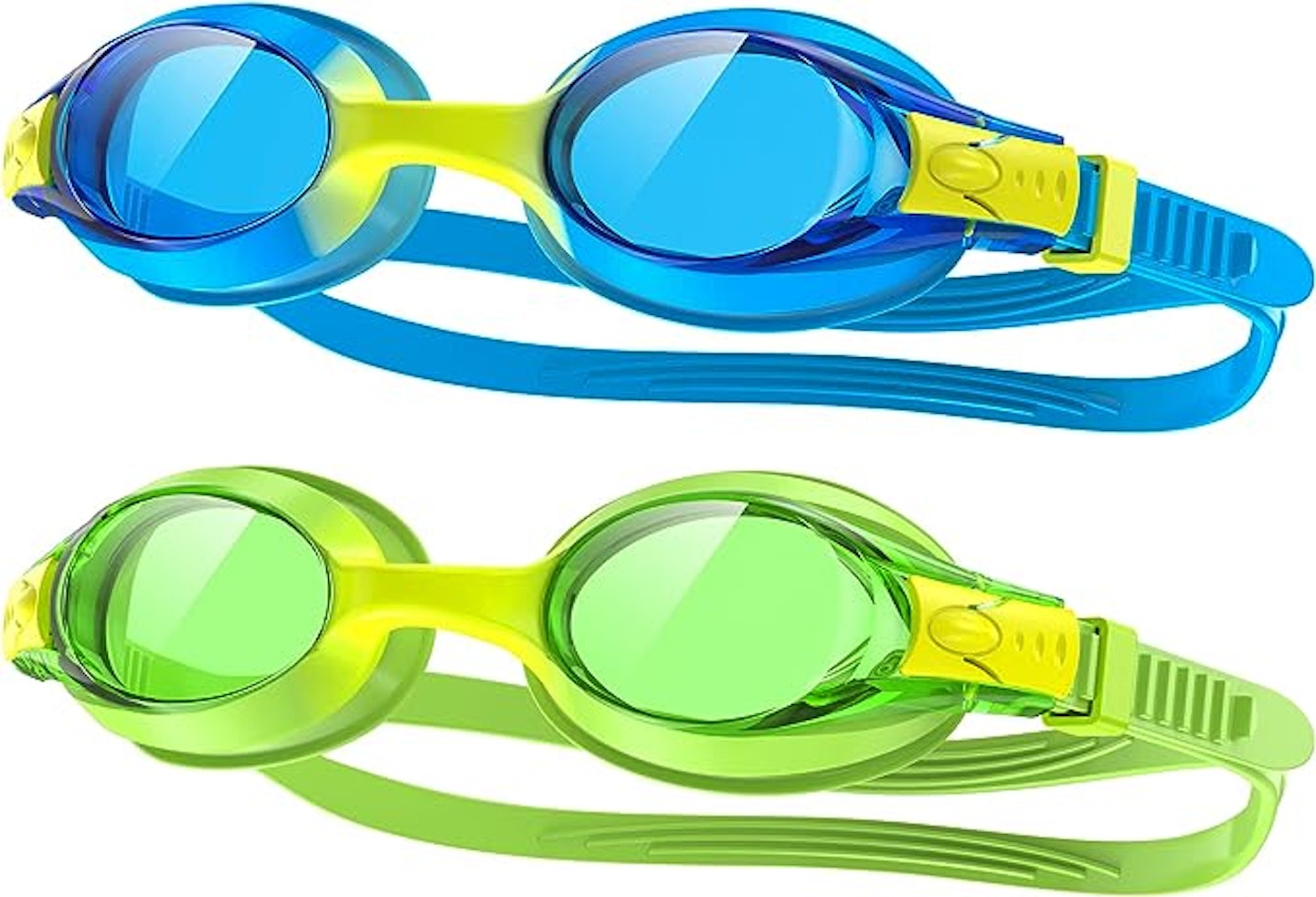 Best goggles for outdoor use
Description
Your little swimmer will adore splashing around at the beach in these crab-shaped goggles. They
Pros
360 degree UV protection
Anti-fog effect
Cons
Can be annoying if the two eyepieces move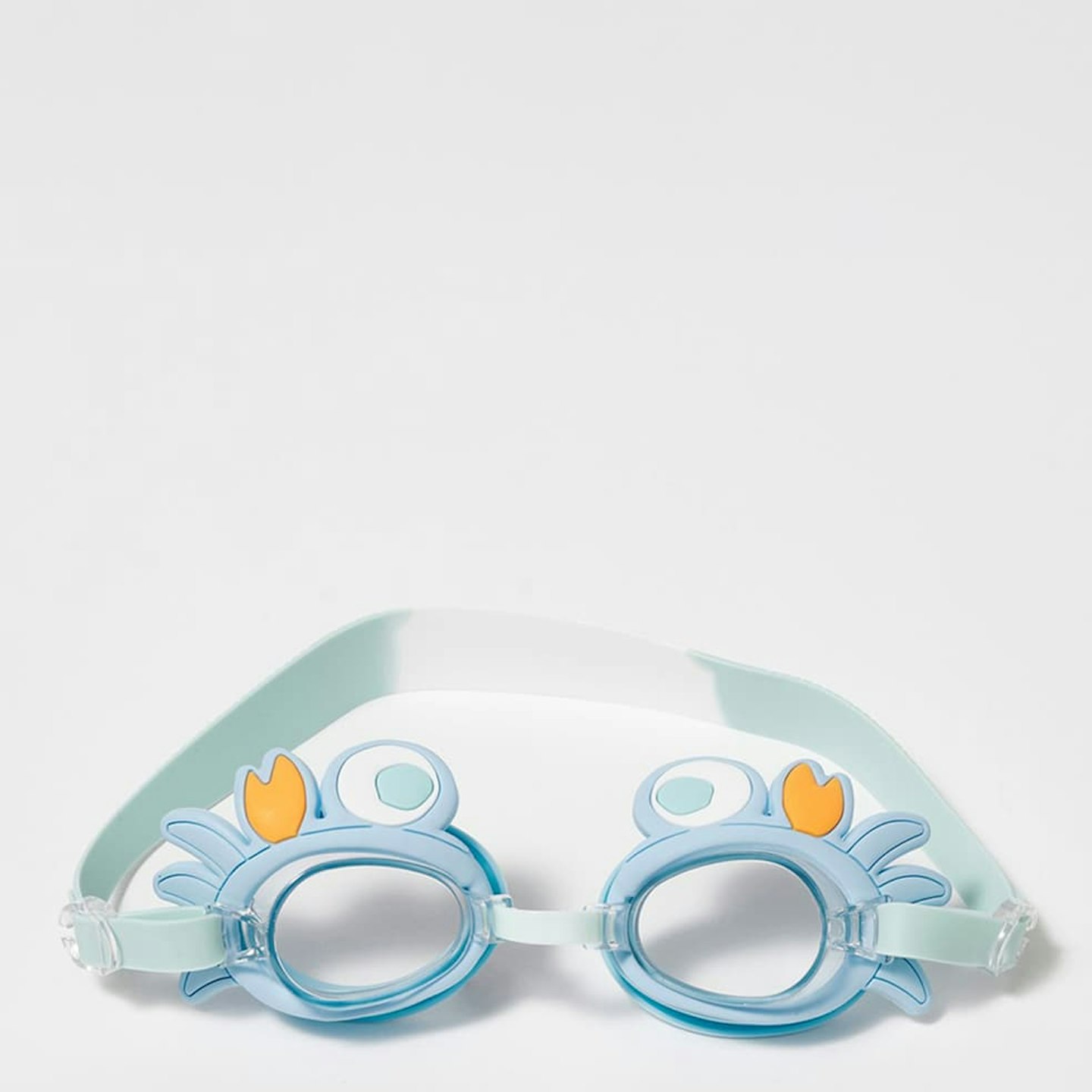 Things to consider when buying kids' swimming goggles
Comfort - Comfort is key, especially when you're purchasing goggles for children, as they may not want to keep them on if they feel "funny" or be able to concentrate on their lessons. They should feel tight but not leave deep marks on the skin.
Adjustability - It's important to go for a pair that can be adjusted, particular when it comes to kid's goggles. Aim for a pair with a movable strap that can be adjusted as they grow. Remember to check the size and feel of them with and without a swimming hat on before purchasing.
Anti-fog - When buying swimming goggles, it may be worth purchasing some with anti-fog lenses that won't steam up as soon as your little one pops their head above the water, as they could become disorientated or get lost.
No-leak - This should be a given with goggles for swimming. Look for a tight seal around the eyepieces, otherwise they may have to keep taking them off and emptying them.
UV protection - A brilliant feature to have if you're heading to the outdoor pool or seaside this summer. They will give their eyes the same protection as a pair of sunglasses would.
Polarisation - Polarised swimming goggles can help to reduce the glare of bright lights and sun rays, which is extremely useful if they like to be in the pool for long periods of time.
Can babies wear swimming goggles?
While some goggles say that they are suitable for children aged 0 and above, you ideally shouldn't put goggles onto your little one until they're at least two years old because they need to get used to the feel of water in their eyes. This will not only help them to develop a tolerance but will also (hopefully) not be a big shock to them should any accidents occur.
A swim vest can help to keep babies and young children above the water, although it is important to always supervise your child when they are in the water. If it's your child's first time using a swim vest it may help to hold onto your child's hands at first, to help your child find their water balance. The vest will then help to keep them afloat as they learn to kick in the water.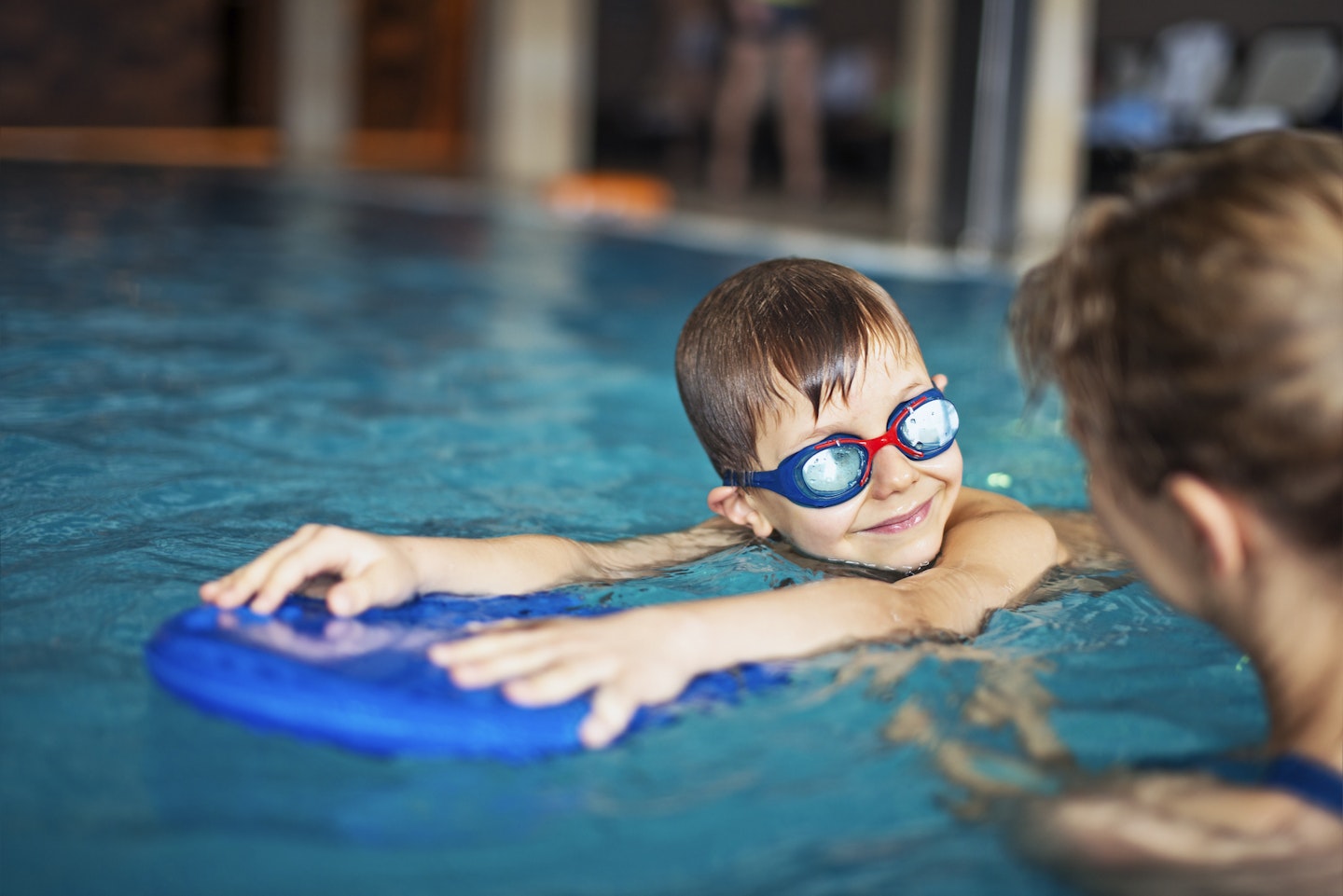 How to adjust goggles
If your child's googles are too tight or become loose over time, you may need to adjust them. When putting on goggles, they should rest 2-3cm above their ears, so check that they are on correctly before you move them. Many goggles come with a strap and a little bar that can be moved to adjust the strap to fit their head. If this doesn't work, they may have grown out of the goggles or they may be too big and you should purchase a different size.
You shouldn't push the lenses onto their face as this could cause damage to their eyes. Instead, once the glasses are on and correctly fitted, they should create their own light suction effect without letting water in. Some people may like to get their hair and face damp before they put the goggles on as they can sometimes be harder to apply on dry hair.
How to care for your goggles
To make the most of the goggles to ensure they last for a long time, you should follow these simple steps:
•Store them in a case between uses
•Do not expose them to extremely high temperatures (such as 60 degrees Celsius or more) as they are likely to melt
•Keep them away from strong blasts or jets of water (particularly the insides) as this could break or ruin the lens effect
•Only rinse them with water to clean them (if needed)
•Do not pull too hard on the straps as you could break them
How we chose the best kids' swimming goggles
We selected products based on the comfort and fit. We asked parents which options they would recommend, based on how well they keep the water out, as well as their design and durability.
Arabella Horspool is a Commercial Content Writer for Mother&Baby at Bauer Media. She's a bookworm who enjoys cooking and spending time with her many pets.