Advertisement feature
Celebrating two decades of the Stokke® Xplory® X collection, the stroller that fosters closeness and connection between parent and child, Stokke has launched a new colourway! We asked some real parents to try out the new Stokke® Xplory® X, here's how they got on...
Stokke® Xplory® X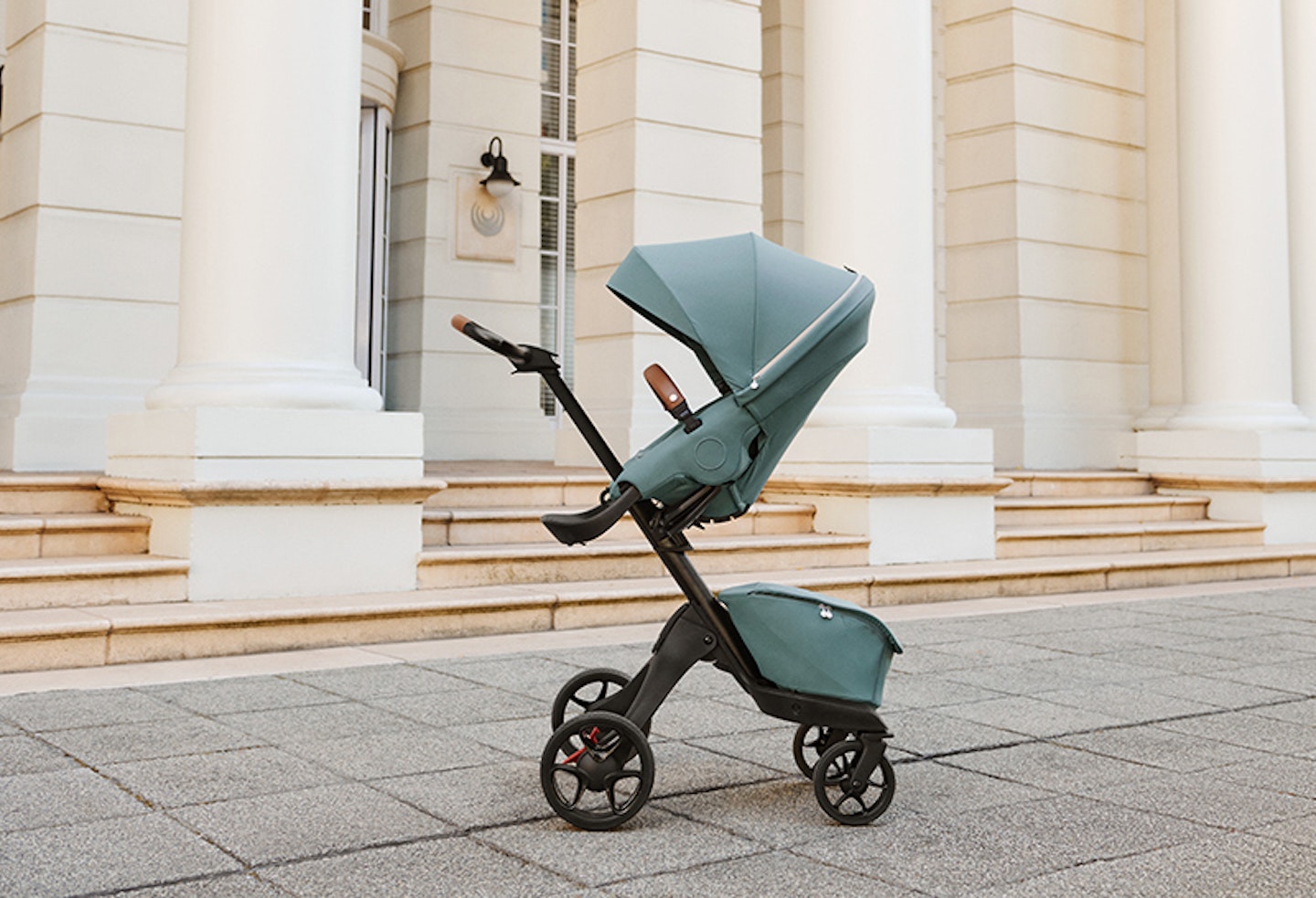 With a unique design, the Stokke® Xplory® X allows parents to explore the world together with their little one in comfort and safety. The new Cool Teal colourway offers a modern, gender-neutral design in a calming, tranquil tone.
Tester Harriet agreed, "I really liked the cool teal colour and design of the stroller. The new colour really gives it a modern and gender neutral appearance, plus it makes the pram such a calm environment. It looks really smart against the leatherette features as well."
The new edition carries the versatility and function of the Stokke® Xplory® range; with every inch designed to bring baby and parent close for bonding while exploring together. As with many Stokke® products, the Stokke® Xplory® X is designed to grow with your child, taking them from parent-facing to world-facing.
Softly padded inlays and an adjustable footrest allow for tailored comfort and positioning at all ages, whilst the stroller's pioneering seat height, and adjustability offer children a consistent view of their parents.
There are many benefits of parent-facing, particularly in these early months – eye contact fosters closeness and feelings of emotional security, with face-to-face interaction with sight and sound encouraging children to communicate and engage, long before they are able to talk.
Harriet adds, "The design allows closer connection between baby and parent, I felt its features such as the adjustable height, allowing you to have that ongoing relationship with your baby whilst out and about, was amazing. I would definitely recommend this stroller to other parents. I felt a high sense of security when my baby was in the pram. It allows your child to always be included, and feel comfortable whilst exploring the world."
Later, when baby is more curious and confident, the Stokke® Xplory® X seat can be switched from parent-facing to the forward-facing position, so that the growing child sees more of the world on the move.
"The adjustable features on the pram are an absolute winner, making the pram easy to use for any individual." Adds Harriet, "Both the seat height and handle of the stroller were easy to adjust with lots of height options. You can also add extra length to the footrest, making it easier to put both babies and toddlers in the pram. The five point harness ensures baby is safe and supported at all times."
Mum Jessica says, "I found it very easy to manoeuvre, even with extra weight from bags etc, the tyres swivel with ease and it's well balanced. It's easy to put baby in as well, the straps made it easier to do one handed or when the child is fighting going in the stroller."
Harriet agrees, "The stroller was so light and smooth to manoeuvre. With 360 degree swivel wheels walks become so much easier and getting through smaller spaces. The brake system is amazing, so combined with the wheels, you feel totally in control."
As with each stroller in this collection, the latest edition is manufactured using materials composed of 100% recycled PET bottles across its main fabric.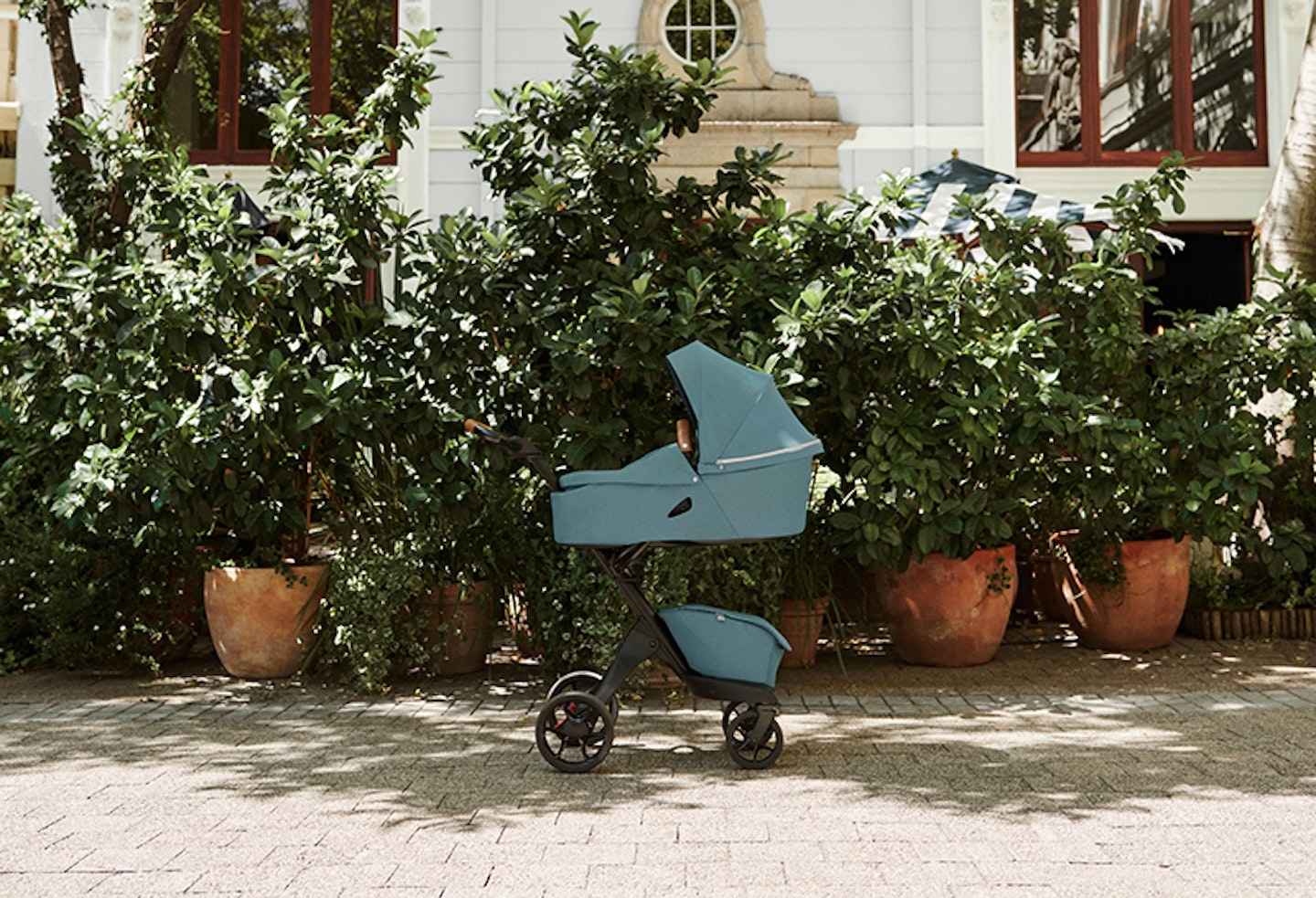 With the matching infant car seat, newborn carry cot, and adjustable seat, you'll have everything you need for on-the-go comfort and protection for your little one, whilst the matching accessories and changing bag keeps parents' must-have's close at hand at all times.
Key features of Stokke® Xplory® X
• A multifunctional stroller that has a high seat, allowing for even closer bonding and connection.
• Adjustable and reclining seat, your baby can sit both parent-facing or forward-facing. This means they can see both the parent and their surroundings, letting them explore confidently.
• Stokke® Xplory® X is a stroller that has been tried, tested and trusted for 20 years.
• Suitable from newborn to 22kg, so it really does transition with your child.
The Stokke® Xplory® X price starts at £999.00 and can be purchased at Stokke.com