Here's what our tester Lizzy Cook, mum to Joshua, 11 months, thought of the Silver Cross Reflex Orient.
The Silver Cross Reflex Orient at a glance
Suitable from newborn to toddler, Reflex offers a comfortable ride for babies and parents thanks to its unique Baby Curve™ technology, adjustable handles and simple one-motion fold. ​
How did this product make your life easier?
This product enabled my son to lie fully back when he fell asleep in the pushchair which I found really handy. It was also great when he had fallen asleep in the car and we could transfer him into his pushchair really easily because of this and not disturb his sleep. This feature is also great because it means it is suitable from newborn. We also have a baby on the way so we are excited to use it for her when she arrives, using the fully reclined position.
My son also really enjoyed how upright this pushchair allowed him to sit. Every other pushchair we have tried doesn't sit quite as far upright and he is always straining to pull forward to see more. This meant that he was a lot more relaxed than he was in his old pushchair, meaning we could relax more too. It is incredibly easy to fold up after use, meaning it can be done very quickly when it is raining and you are in a rush! I also love the large hood, it comes down really far meaning we could block the sun easily when my son was asleep, and it also kept him dry if we got an unexpected downpour! We took the pushchair on holiday with us to really test it out, and it held up brilliantly. The wheels move nicely and it is easy to move around aisles in the shop, as well as push through woods on rainy days.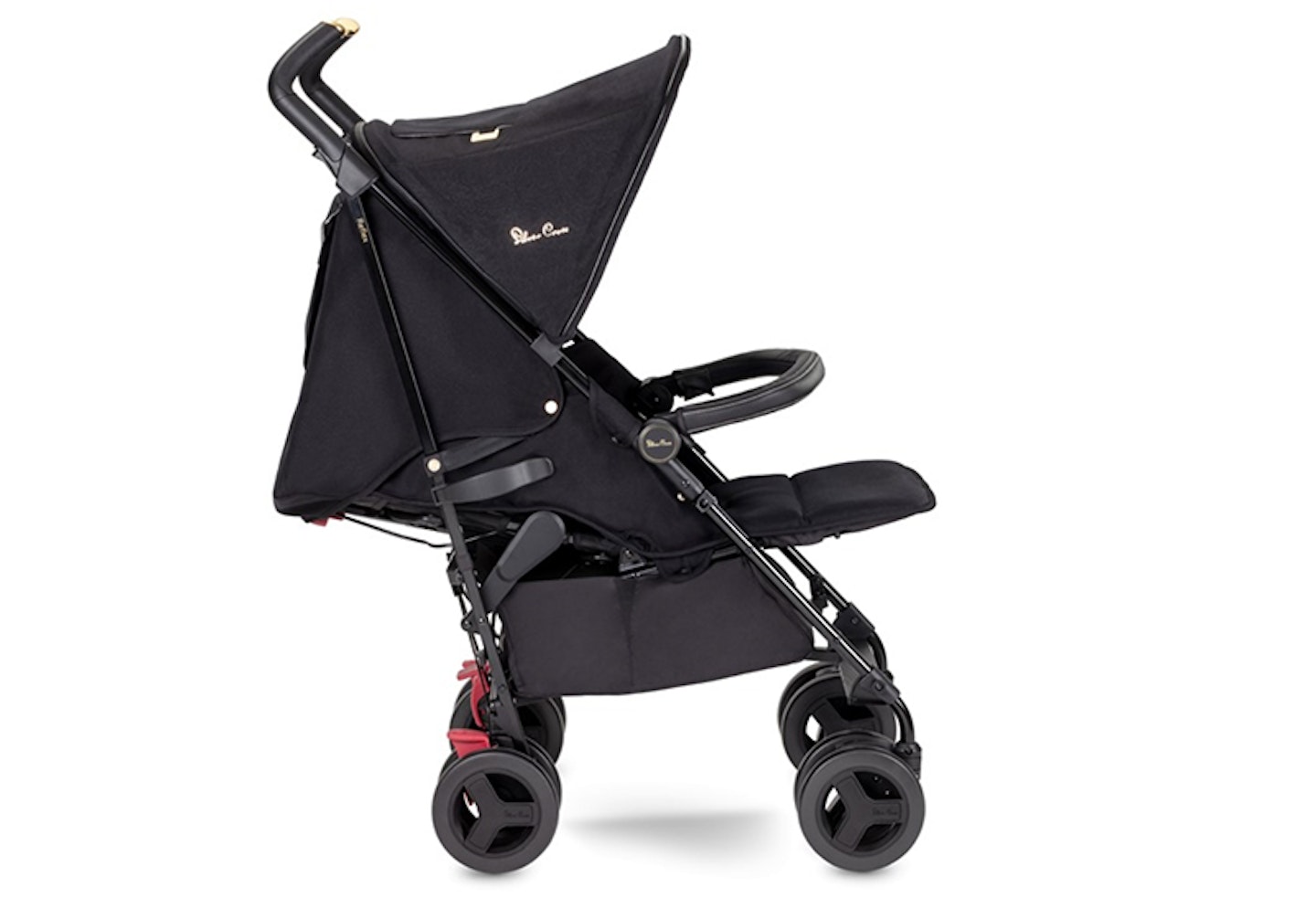 Would you recommend this to other parents?
Yes. I would recommend this to other parents due to all the great features. It can be used from newborn so you could use this one pushchair all the way through from the newborn stage to toddler! This would make it excellent value for money. It comes with a newborn insert to support the head so you are ready to go from the start which I thought was a very nice added touch.
The seat is padded and my son was comfortable so I would be happy to put a child of any age in the pushchair. I think it would make a great pushchair for someone who has a small car and therefore a small boot, or someone who regularly travels by public transport. It could also be a great option for a childminder or a grandparent, as it has the flexibility of any age being able to travel in the pushchair comfortably, and also wouldn't take up too much space in the home. Being fairly lightweight it would also be suitable for someone who can't cope with some of the bigger, very heavy pushchairs.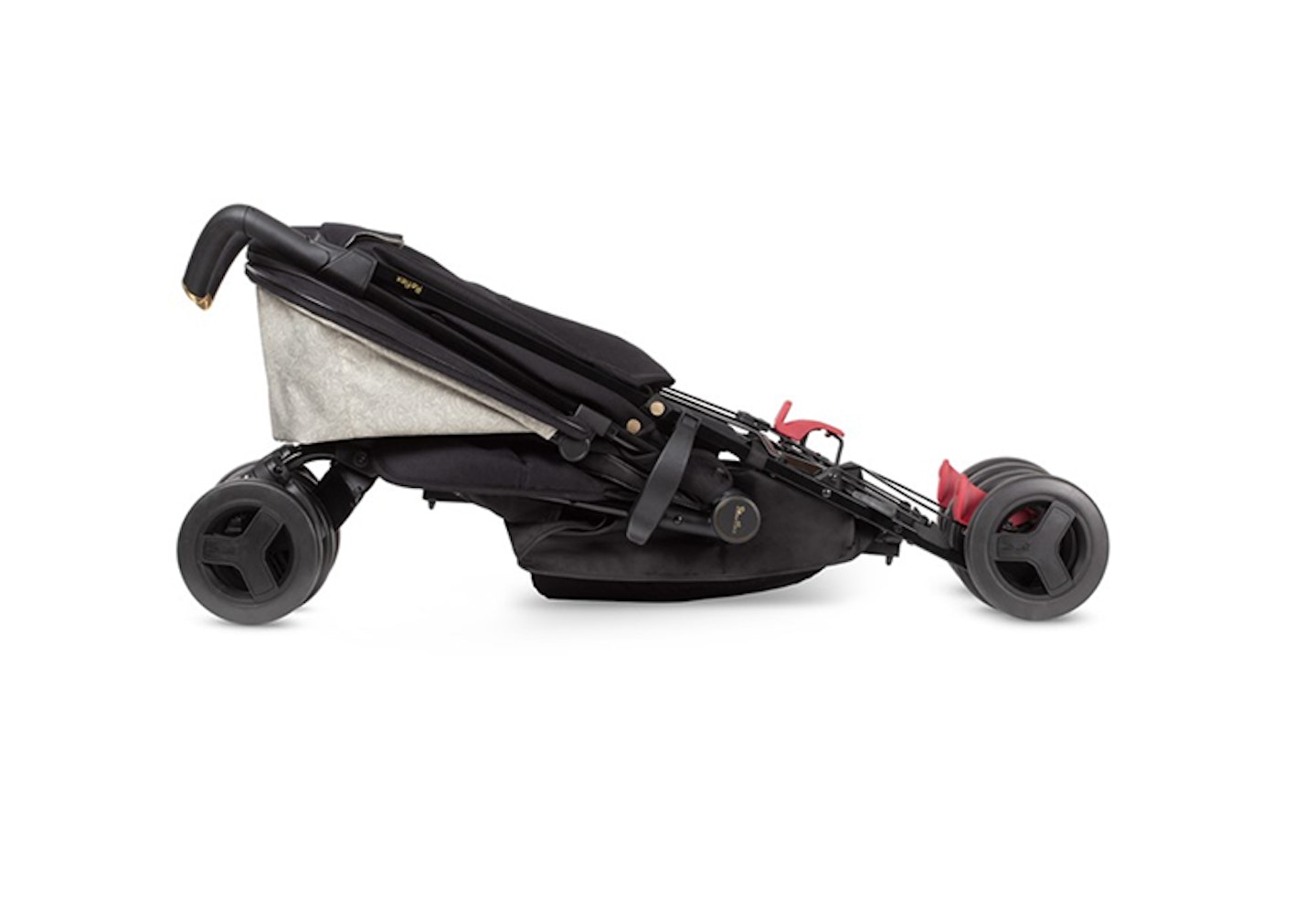 Would you choose this product over all others on the market?
Yes. Overall I have loved using this pushchair. It feels very sturdy and of excellent quality, something you come to expect from the Silver Cross brand. I think it offers a lot of benefits that a lot of other umbrella fold pushchairs don't have. One of my favourites is the handle to adjust the back support. I dislike the fact that most smaller pushchairs have a pull cord to adjust this, it can be fiddly and frustrating for both the parent and child, so I was delighted when I saw the easy to use handle.
The bumper bar also sits at a good angle for the child to hold onto. My son usually gets annoyed by the bars, but he quite liked this one as it must have been sitting at a better angle for him to use. The pros of this pushchair definitely outweigh the few small cons, and given the choice, I would choose this pushchair over every other umbrella fold we have tried or seen in shops.
What changes would you make to this product?
There are a few changes I would make to this product in order to improve it further. I found that the leg support is a little short for my son, his legs dangled quite a lot over the edge and he doesn't have particularly long legs.
My main disappointment, however, was the quality of the rain cover. My son gave it one kick the first time we used it and the elastic holding it to the pushchair snapped, meaning that it was then flapping in the wind and not actually sheltering him from the rain. It wouldn't take much to improve this, just using a thicker piece of elastic, but it would mean the rain cover would be much more fit for purpose.
Product Information
Suitable from birth to 22kg (approx. 4 years)

Baby Curve™ comfort technology

Newborn head-hugger included for smaller babies

Car Seat compatible travel system

Full lie-flat seat with one-hand recline

UPF 50+ sun protection hood

Cushioned leatherette bumper bar