When you are searching for the best pushchair for your little one, it can be hard to know where to begin. With so many options on the market, it can be tricky to make the perfect purchase. Fear not, we have got you covered. In this review, we will be looking at the Didofy Aster 2. It is a British-designed lightweight pushchair with a cutting-edge self-folding design. We have done all the hard work, vigorously testing this stroller, so you don't have to.
Pros
Great for travel
Compact
Lightweight
Carry handle
Large shopping basket
MagicFold - self shutting mechanism
UPF50 waterproofed extendable hood
Cup holder
Cons
Scuffs easily
Rain cover ribbed easily
Only forward-facing option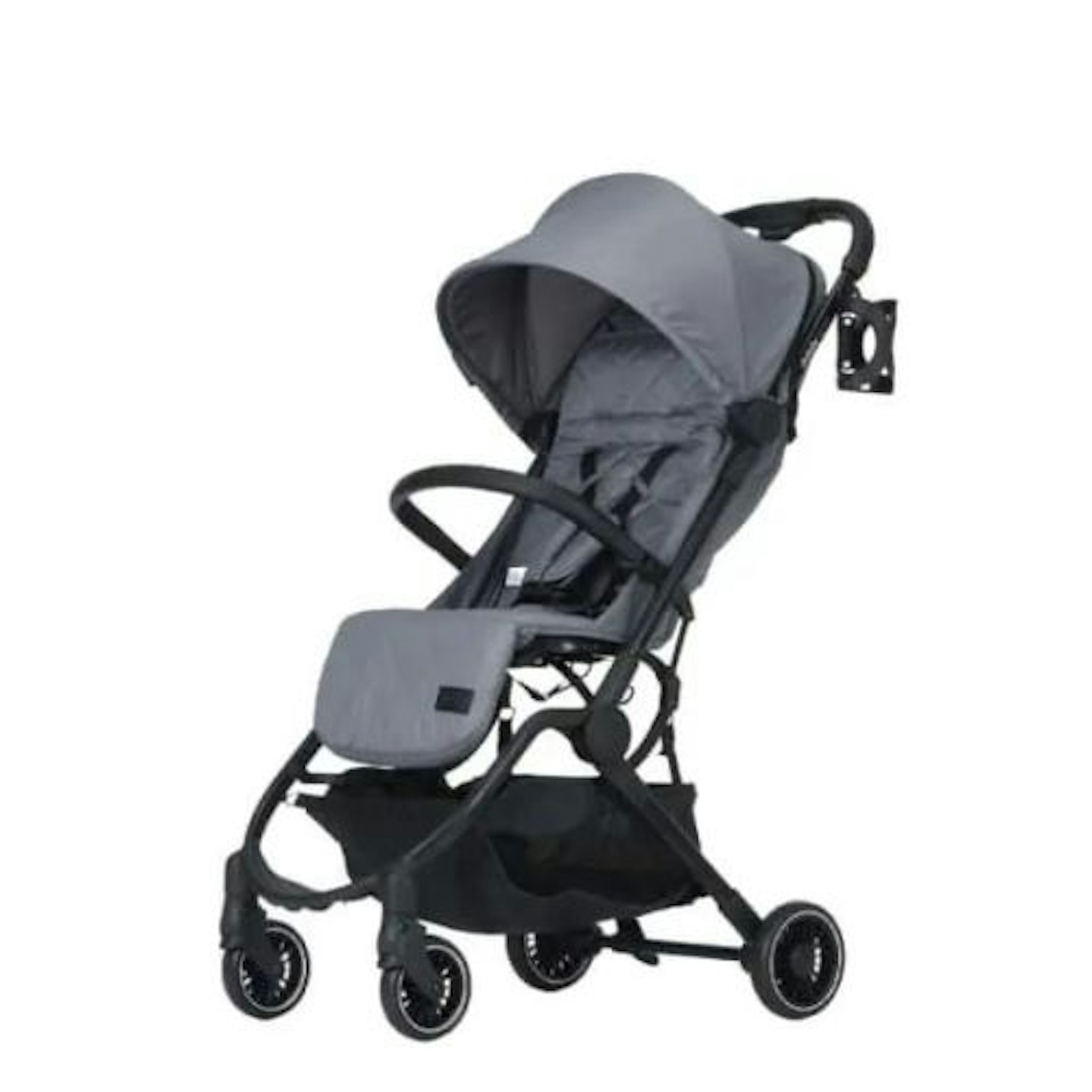 Key Features
MagicFold
The statement feature of the Didofy Aster 2 is the 'MagicFold', using the latest technology this stroller folds and unfolds itself with just the press of a button. This is our favourite feature as it makes getting around in a hurry quick and easy.
Ultra-lightweight
Weighing just 6.2kg this is a very lightweight pushchair. It can be easily carried in the folded position making it a great option for families looking for a travel stroller.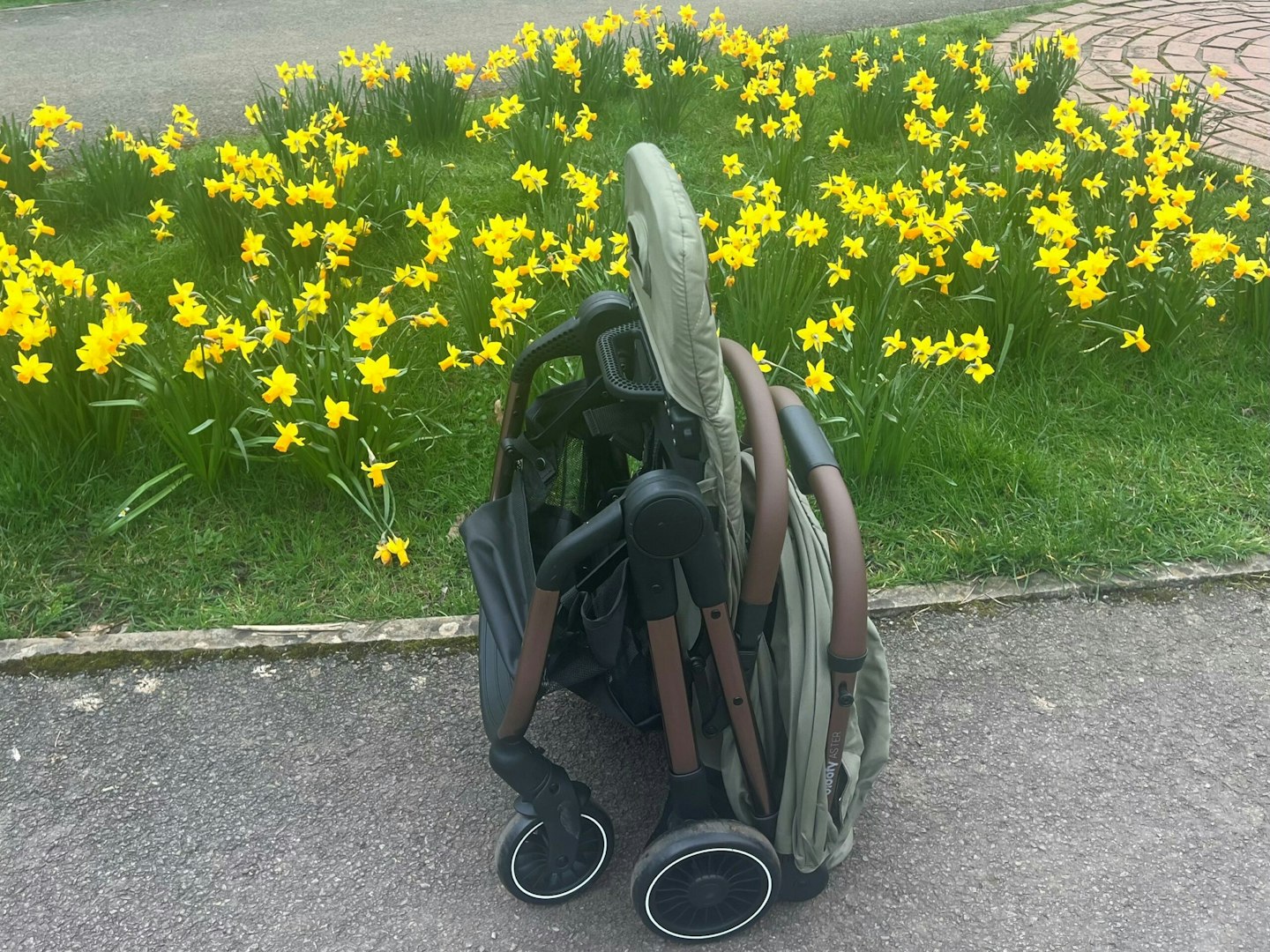 Ultra-compact
Another great travel feature is that this is an extremely compact stroller. It fits most airlines as hand baggage and can easily fit in almost any sized car boot. So whether you are heading to abroad or for a staycation this stroller is a fantastic option.
Design
We cannot get enough of this olive fabric and bronze anodised frame. The stroller has clearly been made using premium fabrics. Didofy marries functionality and aesthetic appeal effortlessly.
Testing the Didofy Aster 2
Being a mum of three under six means I am often the one left holding all the stuff, pushing the pram and picking up both the physical and emotional pieces of trying to plan a fun day out. As many parents will know, your pram becomes a lifeline. However, my Bugaboo Donkey 5 had become an absolute nightmare on the school run. It was far too big and difficult to get in and out of my car for such a short journey. So, when I saw a lightweight pram which can shut and open at the speed of light I jumped at the chance to test it.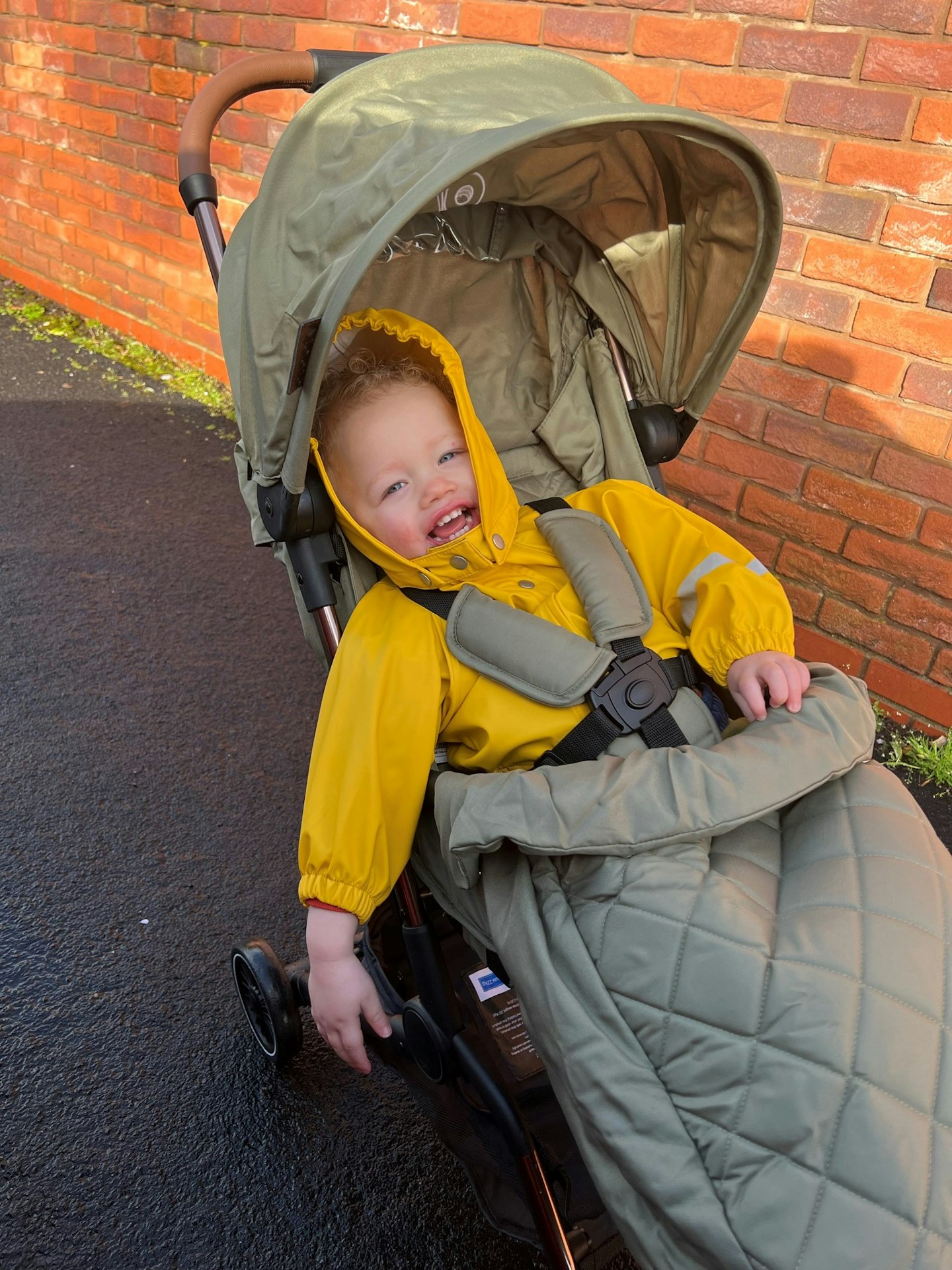 Build
When the stroller arrived, I couldn't believe how lightweight and compact it was, even in the box with all the protective padding. Then I was very impressed with how user-friendly it was to set up. Everything was incredibly easy to install - in no more than five minutes, we were ready to use.
As soon as I set up the pram, I was desperate to try the MagicFold, and whilst I was able to open the pram straight away, getting it to shut proved to be a little trickier…well that is until I read the instructions and then felt very foolish. The MagicFold truly does feel like a bit of smug parent sorcery. Simply press the MagicFold button together, push it forward and watch it fold itself.
One of my favourite and very underrated features was the drinks holder. Nothing beats being able to have a hot drink on a park trip and it is incredibly hard to steer and sip a frappuccino at the same time.
My only small issue is this pram marks incredibly easily. Especially when the MagicFold is being used. It doesn't affect the use of the pram but unfortunately, you can quickly see scuff marks.
Usability
When we initially took the stroller out, it was in fair weather conditions - so the footmuff wasn't necessary - however, it does look fantastic when it is on. I was very impressed with the extendable UPF50 waterproof hood. When the sun was in my son's eyes, the hood offered lots of shade and I was able to check on him through the peekaboo window. This feature would be a brilliant option for parents who are travelling abroad, as the hood offers fantastic shade as well as built-in seat ventilation.
Performance
The Didofy Aster 2 is easy to push with my 18-month child in it. I did also try to steer with my heavier three-year-old and it was noticeably more difficult to manoeuvre. I found turning corners could sometimes be a little challenging but overall a pleasant experience.
The swivel puncture-proof wheels are great on most terrains and unless you are planning a mountain hike, then this stroller is great for day-to-day travel.
Price
Sitting at just under £300, this is a mid-range stroller however I really like that it can be used from birth until your child is four years old. Which is generally the time in which they want to be more independent and walk. So, this is more of an investment and could be an alternative to a pram. I think this would be money very well spent.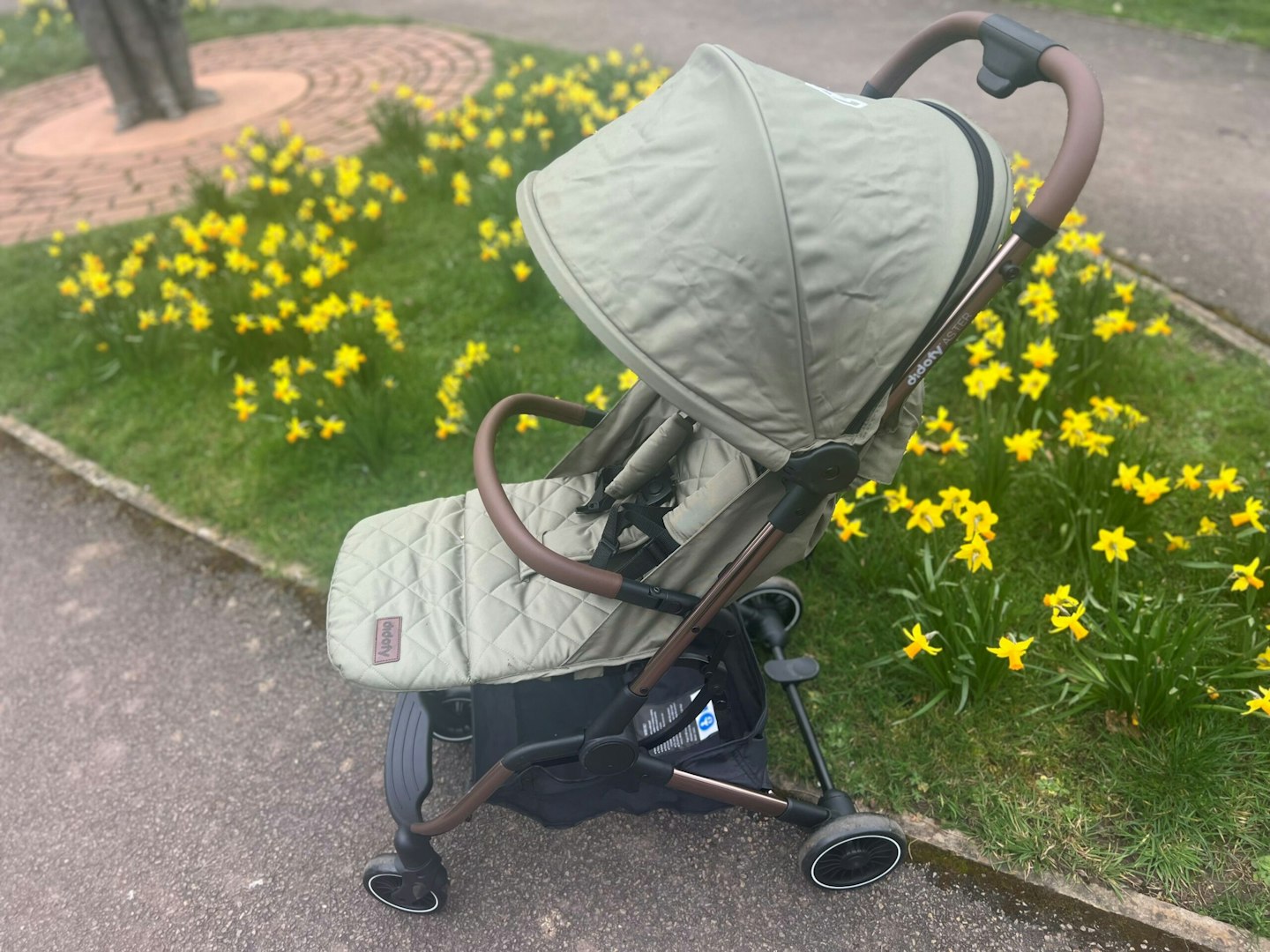 What's in the box
Stroller
Rain Cover
Footmuff
Cup Holder
Instructions
Final thoughts
I would actually go as far as to say this is the perfect option for parents planning a city break or an abroad holiday. The lightweight combat design makes it such a brilliant option for anyone going away. Usually, the pram takes up most of the space a becomes a real hindrance but this stroller truly makes travelling easier. I wouldn't use it as my day-to-day stroller simply because I have a larger family and I need the option of multiple seats and a buggy board. I do love using it for short journeys where older children can walk.
The only changes I would make would be that the pram didn't mark as easily - it was really disappointing. I fear long-term use would have it looking tired. Another small issue was that the rain cover ripped a little the second time using it.
The Didofy Aster 2 is a brilliant option for parents who regularly travel or for short journeys. It has a generous size shopping basket that is great for storage. It looks fantastic and is very user-friendly. The MagicFold is an amazing feature and it makes life much easier- there is very little not like.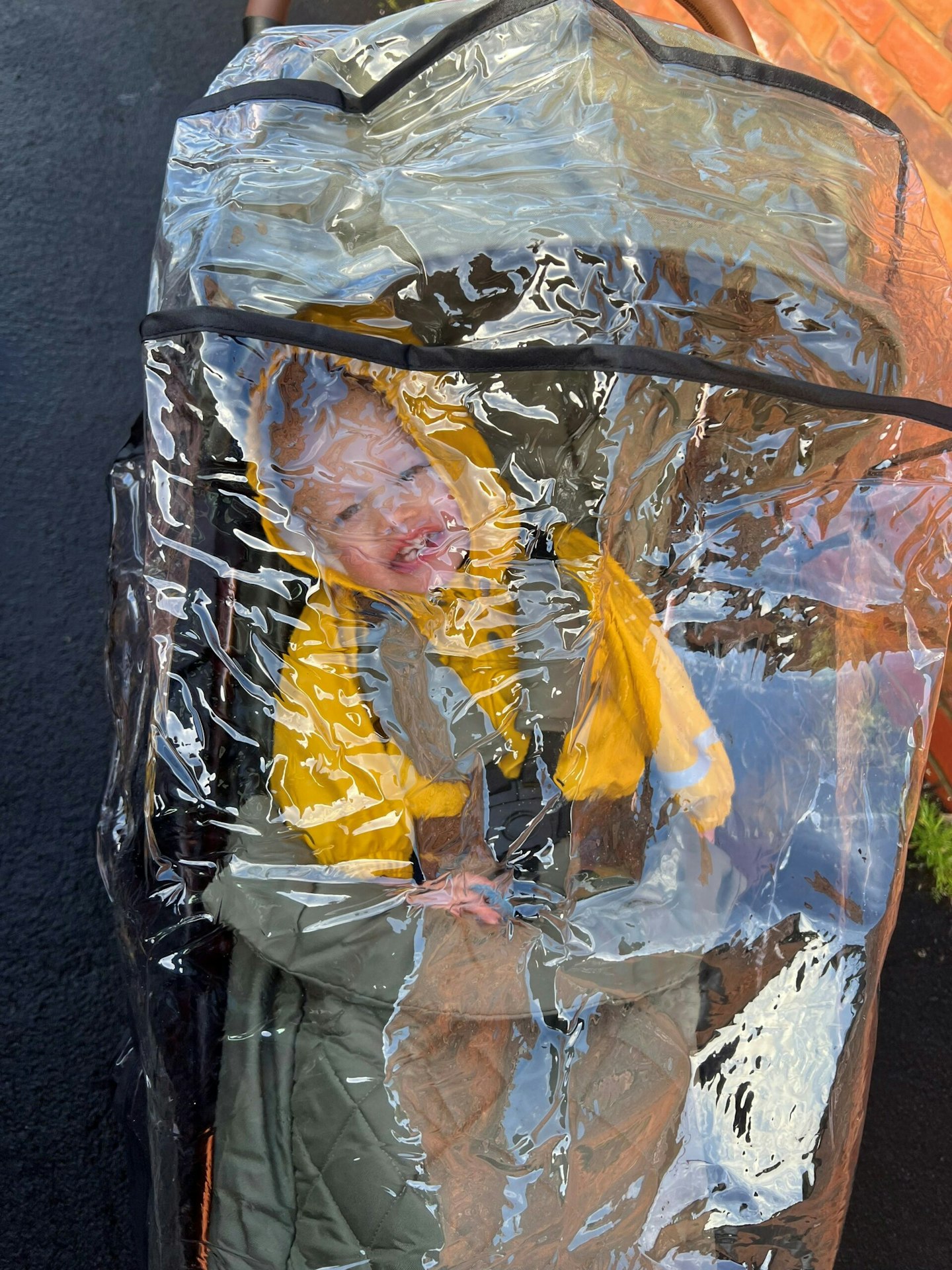 FAQs
What is Didofy?
Didofy is a range of British innovative pushchairs. The brand aims to solve the age-old issue of many parents opening and folding prams. Didofy pushchairs can easily be folded with the touch of a button or with one hand.
Where can I can a Didofy stroller?
Online retailers like Amazon, Kiddies Kingdom and from the brand directly.