The Bugaboo Donkey 3 at a glance
Bugaboo's Donkey3, was unveiled in March 2020, and comes in duo, mono or twin mode. It includes the signature Bugaboo sleek hardware and fabrics, plus updated sun canopies with an extra-large peek-a-boo and breezy panel for more ventilation. It also now has lighter wheels and for even more storage, the carrycot offers two extra pockets.
Bugaboo Donkey 3 pushchair features
Better functionality when converting the pushchair from Mono to Duo setting; comes with carrycot and a seat

Lighter, thanks to the updated wheel design

Front swivel wheels, the Donkey 3's tight turn radius, and fully adjustable handlebar make one-handed pushing a breeze

Perfect for two: Donkey 3 converts easily, positioning the children next to, and facing one another

60 cm/23.6 inches wide in the single pushchair mode, and 74 cm/29 inches in the double or twin pushchair composition

Puncture-proof foam wheels

Height-adjustable handlebar

Underseat basket capacity: 28l

Side luggage basket capacity: 18l

Seat can hold 22kg/48lbs
How did this product make your life easier?
I got the chance to use the Donkey 3 in Mono mode, with my 1-year-old son, Parker and I think I can speak for both of us when I say, we were sad to see it go. The side luggage basket is a game changer. I went from being a backpack wearing mama, back to using a side bag, because everything (snacks, nappies, wipes, blanket, bottle, Sudocrem etc.) fitted in the side luggage basket, and no longer on my shoulders or looped around the pushchair's handlebar. I can't forget the basket under the seat, which also provides tons of space for groceries, too. The sun canopy was one of my favourite features, as it fully extends across to cover the entire seat. Even when Parker was napping, the canopy covered him. I would usually use the ever-so useful SnoozeShade on other pushchairs, but absolutely didn't need to here. The chair moves from front facing to rear facing – the easiest I've ever experienced with a Bugaboo, or any pushchair in fact – a highly satisfying feature.
Would you recommend to other mums?
In short yes. The handlebar is wider than what some of us may be used to pushing and the foam wheels make it easy to manoeuvre. The build quality is top notch and strolling around with this pushchair is super silent (aside from Parker's babble). I used it on roads and country lanes and it withstood a variety of terrain, which I was pleased with. Parker was super comfortable in his seat, I especially noticed how snug he felt when he would fall asleep and I could recline the seat without moving him around, as the base of the seat stays perfectly in one place, allowing a gentle lower to "sleep mode."
What would you change?
Not many things, but if there was a way to make the lever at the back more seamless for the seat to lower then that would be fab. And understandably because of it's size, it doesn't fold down enough to store away, so if you have a small hallway it's going to take up a lot of space. Honestly, that is however a small price to pay for such a well-built necessity to life. Lastly, the seat doesn't fully recline when in forward facing position as the handlebar gets in the way.
"Parents are becoming more and more aware of the environment and want to make better choices. The Bugaboo Fox2 and Donkey3 answer that need because they are designed to stand the test of time," said Aernout Dijkstra-Hellinga, Bugaboo's Senior Product Developer.
"Creating products that remain the most comfortable, innovative and lightweight on the market, comes down to a combination of clever engineering and design. The Bugaboo Fox2 and Donkey3 are instantly recognisable, yet offer new, unexpected possibilities."
And on top of all this innovation, the Dutch company has reduced its packaging, ensuring all pushchairs arrive in just one box. This is a new initiative put in place by the company as it progresses its mission towards a more sustainable future.
Alongside the Donkey 3, Bugaboo also released the Fox 2.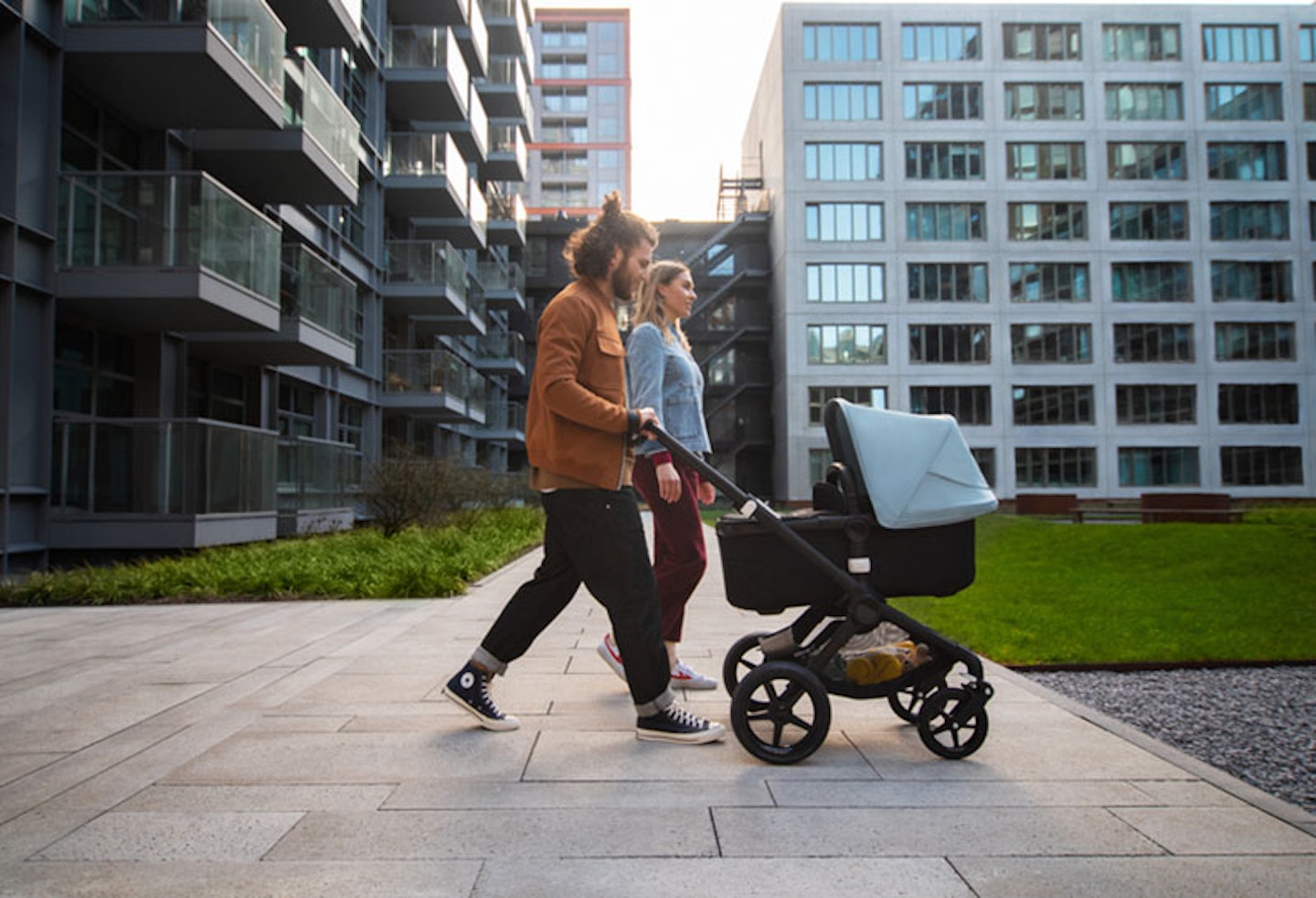 Some features include:
All-terrain suspension

Ultra-lightweight design for easy, one-handed pushing

More intuitive functioning button

Upgraded design aesthetics for an even more premium look

Introduction of the largest peek-a-boo panels on the market, allowing parents to see their children while they stroll, while adapting to provide additional ventilation

Updated carrycot and seat colours
More Bugaboo reviews: