This 3-in-1 travel system has been thoughtfully created with parents in mind, right down to the smallest details. Designed and engineered in the UK, Ark's 3-in-1 travel system features completely unique shock-absorbing honeycomb wheels, naturally breathable fabrics and even one-handed fold technology.
Here's what our tester Alex thought of the Ark 3-in-1 Travel System...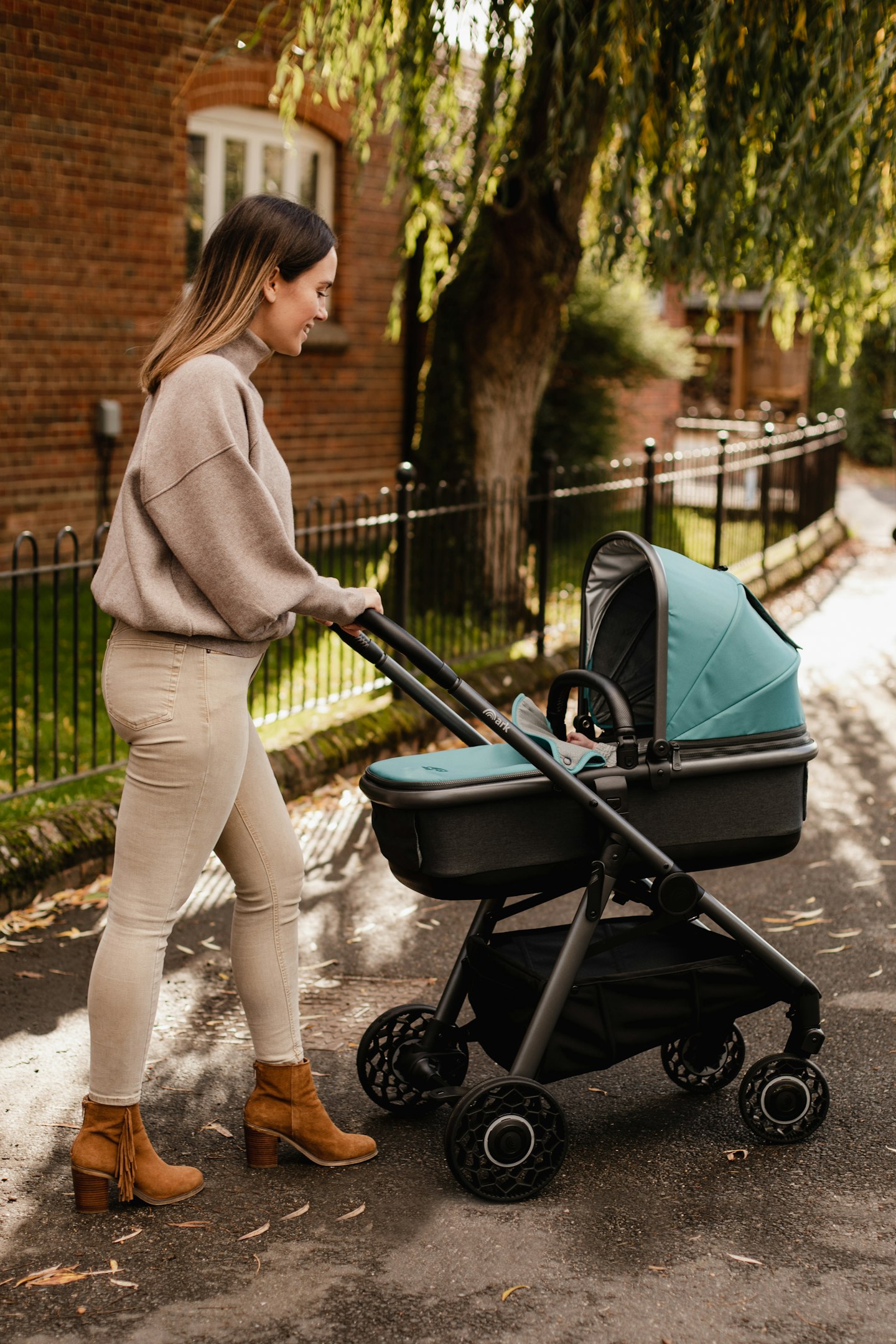 How did this product make your life easier?
The product made my life easier as I was able to steer the buggy with one hand as it is light, the large basket underneath made it easy to fit a few bags of shopping and the changing bag. I also took this buggy to the beach and I was able to fit everything I needed underneath so that the handlebar was clear which I couldn't do on my previous buggy. My daughter sat really comfortably in this as there are quite a few different strap height options as she is small for her age and the extra sun protection on the hood works really well for her.
Would you recommend this to other parents?
I would recommend to other parents that have a bigger car and are taller than 5ft, the travel system doesn't fold up very small to fit in a boot which meant having items on the back seat that would normally go in the boot and the handle is adjustable which was perfect for taller people when they used it but wasn't very comfortable for me on longer walks. The basket underneath fits in quite a few bags as it is large so I never felt that I had to juggle carrying bags and pushing the pushchair. It is really lightweight to push and corners easily which meant making tighter turns was easy and could also be done one-handed! The seat is really easy to lay down when it is nap time and the footrest also goes up and down to put them in a more comfortable position. I felt like this buggy was better on a variety of terrains as I took it off-roading and across fields.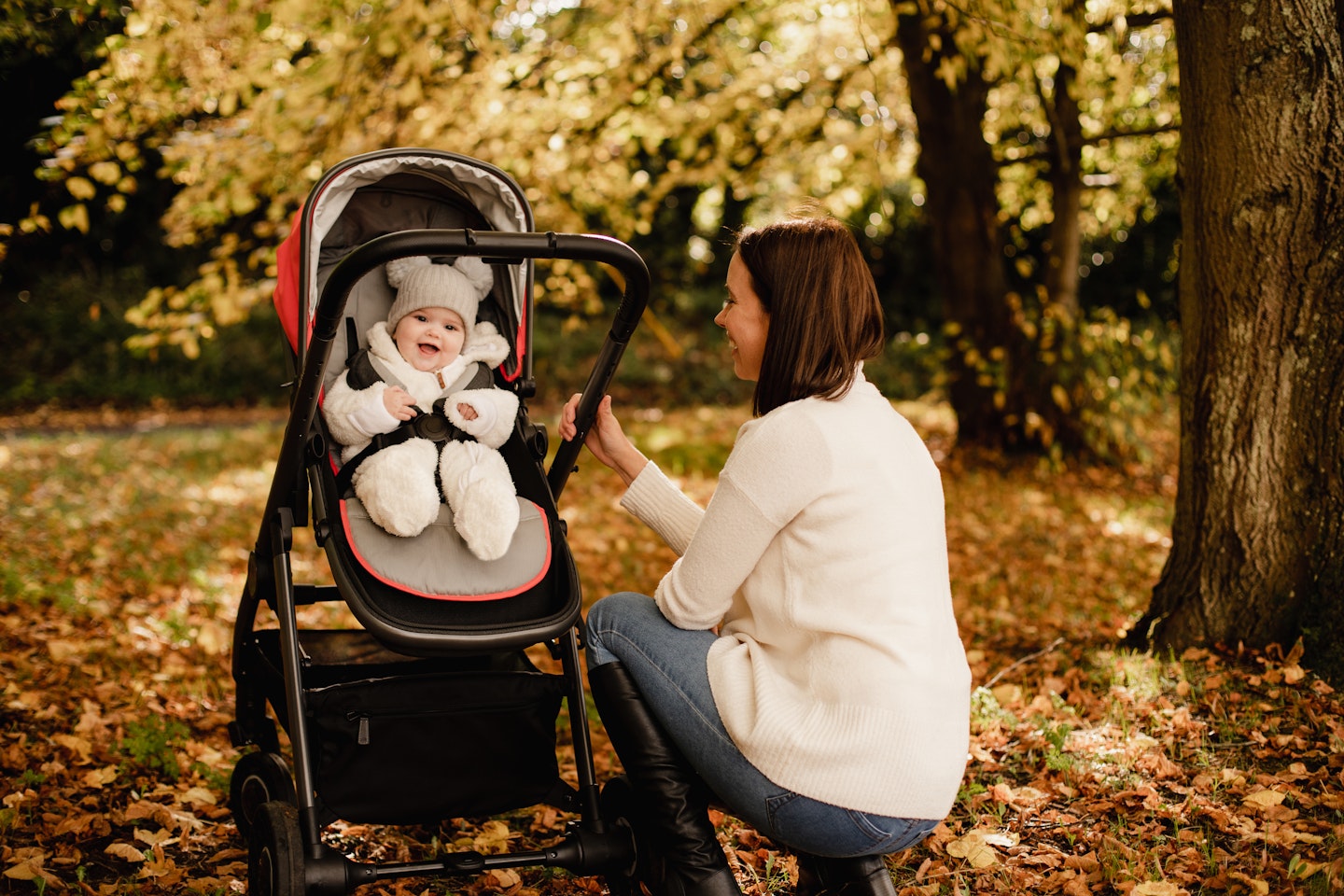 Would you choose this product above all others on the market?
On the hood attachment there is an extra part that drops down to help reflect the sun out of children's eyes when in the seat attachment which was amazing as the sun was never in my daughter's eyes. There are a lot of hidden pockets which meant if I went for a walk there is a little pouch on the hood that I was able to put my keys and phone into and not worry about having a handbag on me.
What changes would you make to this product?
Lower handle height option

Change the way the buggy folds down, this is under the seat and requires 2 hands to push the buttons as well as push the handle down which was a struggle, I trapped my fingers a few times and ended up leaving it up most of the time unless it had to go in the car

A bottle holder

Weight of the overall buggy – quite heavy to pick up to put into the boot of a car
Product Information
Suitable from birth.

What's included:

• Frame
• Wheels
• Seat
• Carrycot
• Shopping basket
• Rain cover
• One transferable hood

• Seat pad
• Carrycot cover

Carrycot suitable from birth until your child can push up onto hands and knees (up to 9kg)

Seat - suitable to pre-schooler (up to 15kg)

Dimensions: 86 x 58 x 32.5cm deep when folded.

Natural fabrics - chemical-free, naturally breathable, antibacterial and hypoallergenic.

Regulated climate - through-flow ventilation panels allow for maximum airflow. It also includes a temperature regulating, layered wool mattress and a temperature indicator in the carrycot.

Patented smoother ride - Shock absorbent honeycomb wheels, a hyper responsive hidden suspension and puncture-free wheels ensure a smooth uninterrupted ride.

Self-standing when folded