Whether you've already bought all your back-to-school supplies ready for the new term or you'll be hitting the shops the day before school (no judgement here), labelling your children's belongings with personalised school name labels is a must for any parents who don't want to be buying a new school jumper every week.
No matter how organised your little one might be, things are bound to get misplaced in nursery or school, so having your children's school uniform clearly labelled with personalised school name labels is an important thing to do before sending them on their way. Not only does this mean it can easily returned to you at the end of the day but if one of their friends accidentally takes home your child's cardigan as well as their own, their mum or dad will be able to return it to you when they next see you in the playground.
Editor's choice:
•Best rubber stamp with ink: Rubber Stamp
•Best for shoes: Peel and stick shoe and property school Labels
•Best for staying power: Sew in Name Labels
•Best for all materials: Personalized Name Labels for Kids School
We've compiled a list of the very best personalised labels, some of which can even be used with a label maker. Check them out below.
Best personalised school name labels
Best rubber stamp with ink
Description
This rubber stamp set uses black fabric ink to clearly mark your child's name which you can
Pros
Doesn't need an iron for application
Long lasting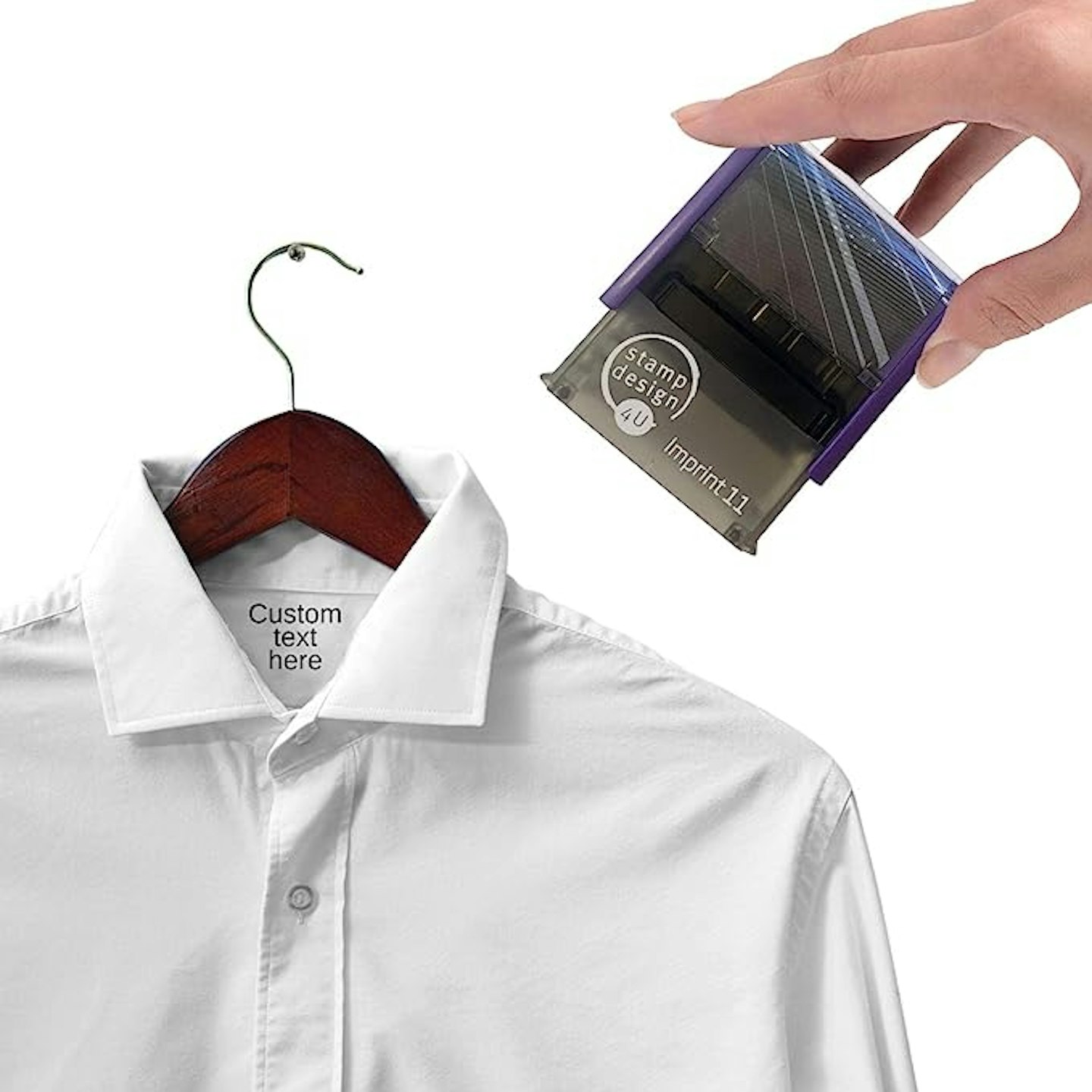 Most fun name stamp
Description
To inject some fun into a bit of a mundane admin task, these little characters can make the task a
Pros
Features fun graphics
Easy to use
Cons
Doesn't work on dark fabrics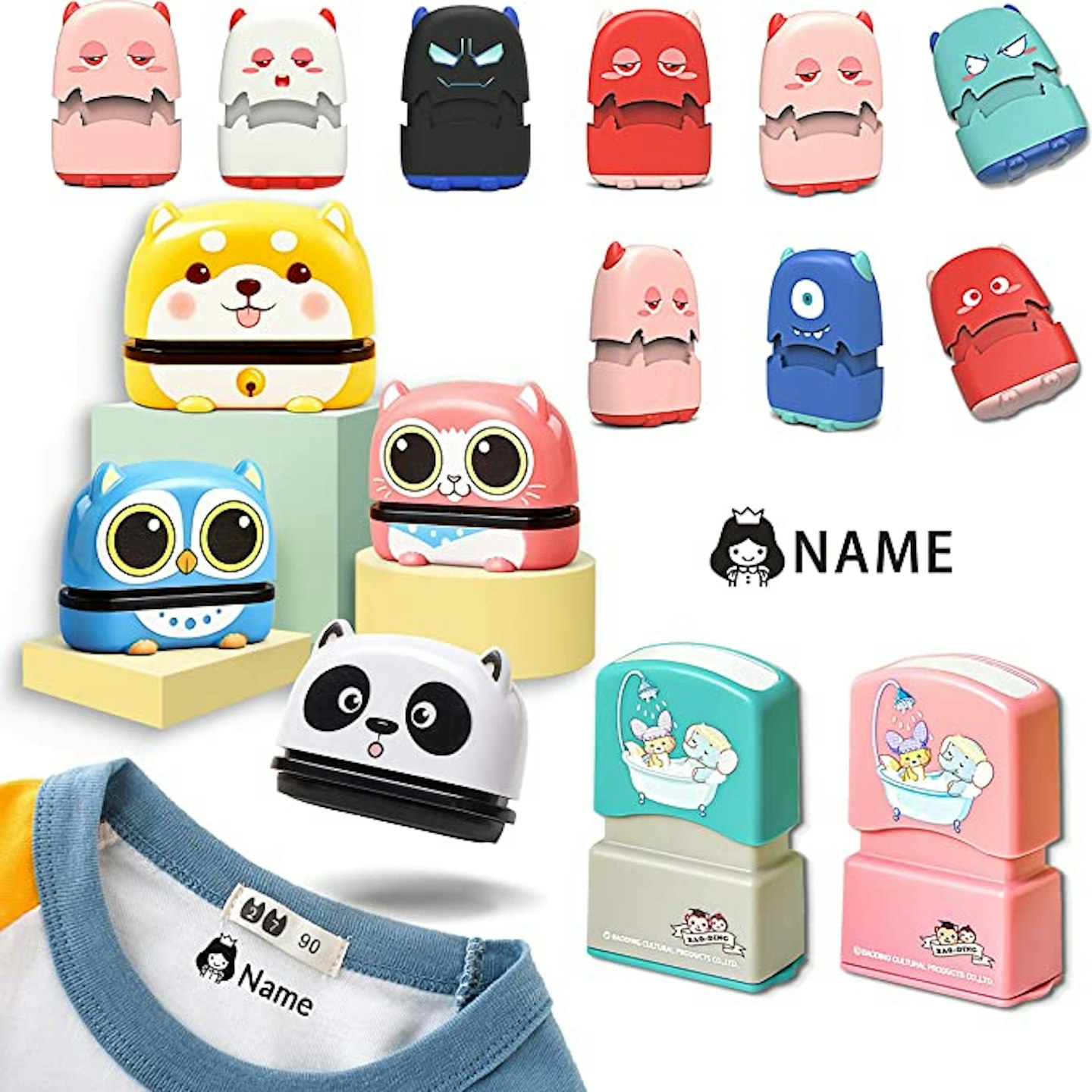 Best name label stickers
Description
If stamps aren't your thing, these easy-to-use stickers could be just what you're looking for.
Pros
Easy to stick on
Doesn't require an iron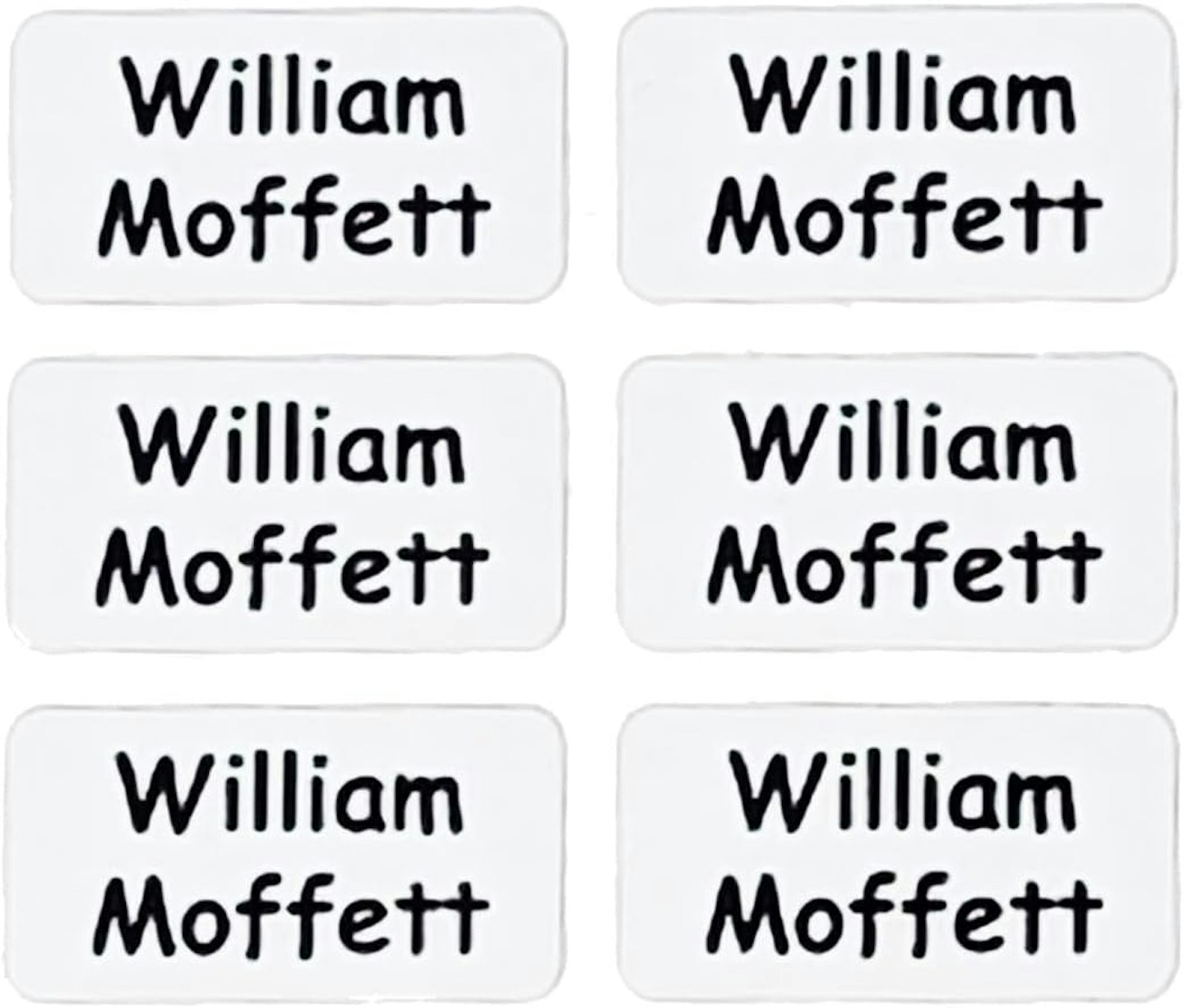 Best for shoes
Description
Stickers that fit into the heel of shoes can often be easier to stick in because of the shape. If
Pros
Different shaped stickers
Includes class name
Cons
Doesn't stick well to all fabrics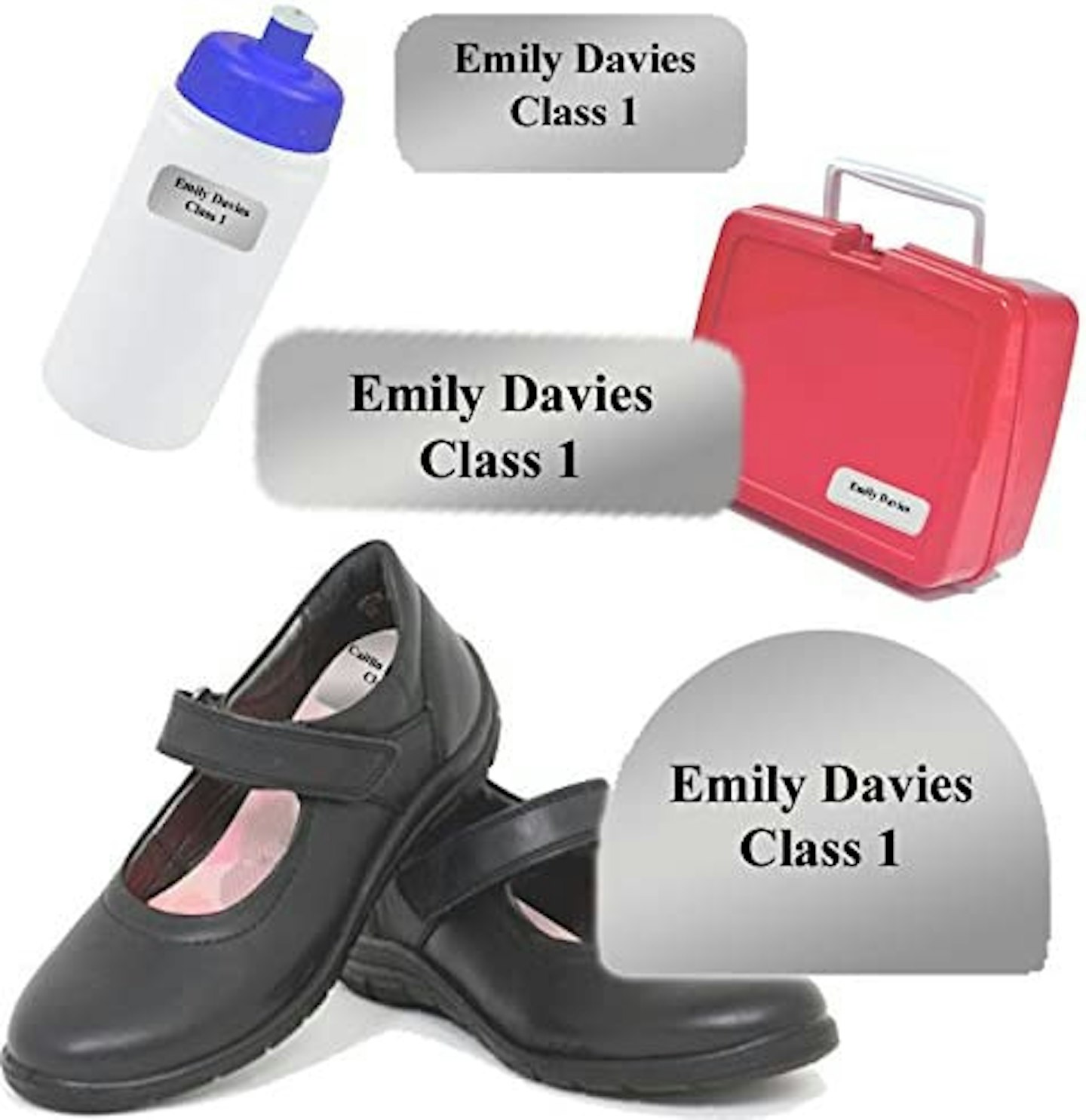 Best for lunchboxes and water bottles
Description
While many of the above options are ideal for fabric, you'll also want to make sure your child's
Pros
Fun designs
Freezer and dishwasher proof
Cons
Not suitable for steam irons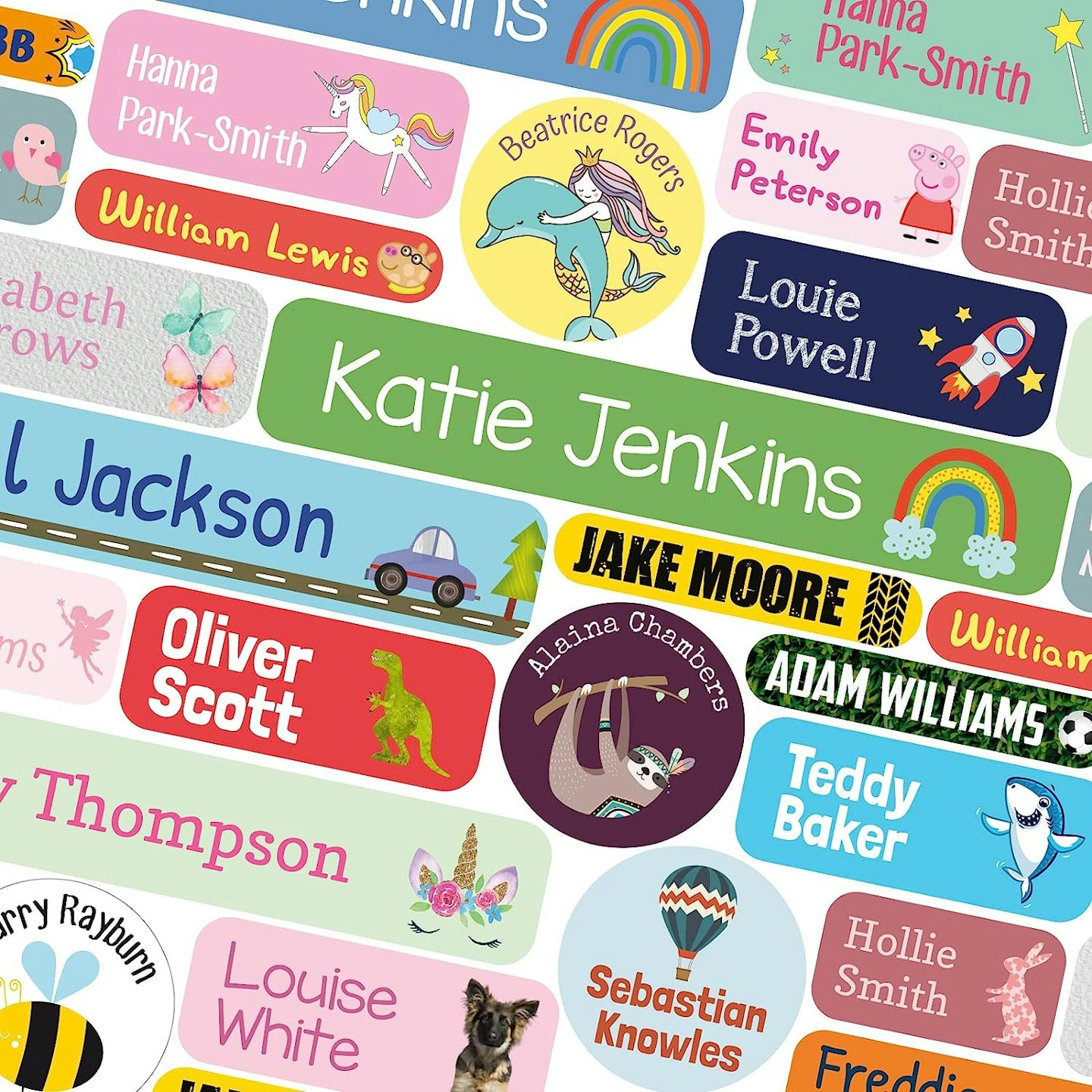 Best for staying power
Description
If you REALLY want your child's labels to stay secure, then we'd recommend sewn in options.
Pros
Reliable and secure
Easy to read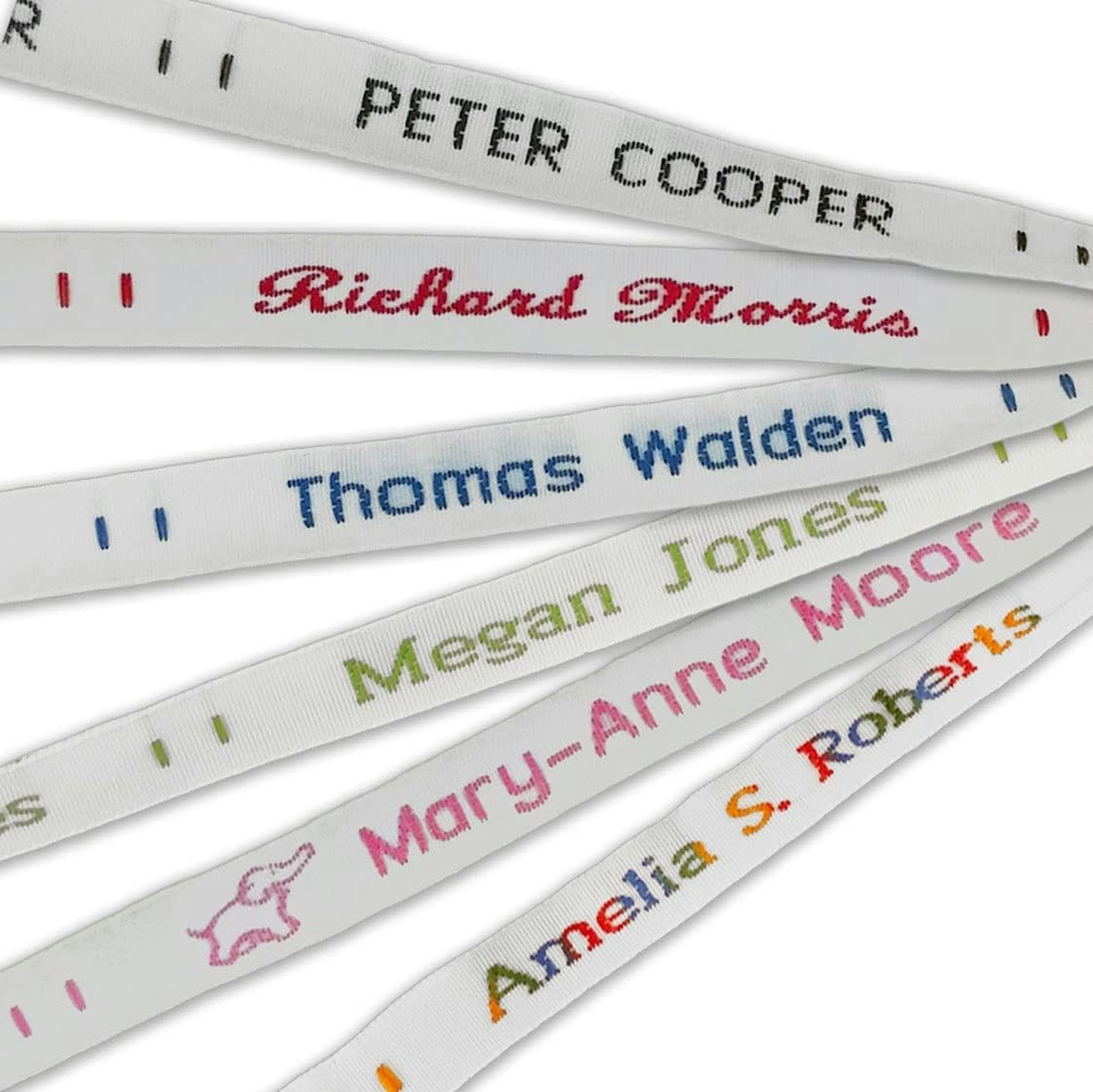 Best for versatility
Description
Perfect for packed lunchboxes and water bottles, these stick-on labels require no ironing and
Pros
Can be used on all sorts of material
Decent size
Cons
Not ideal for siblings (has to be the same name printed on each one)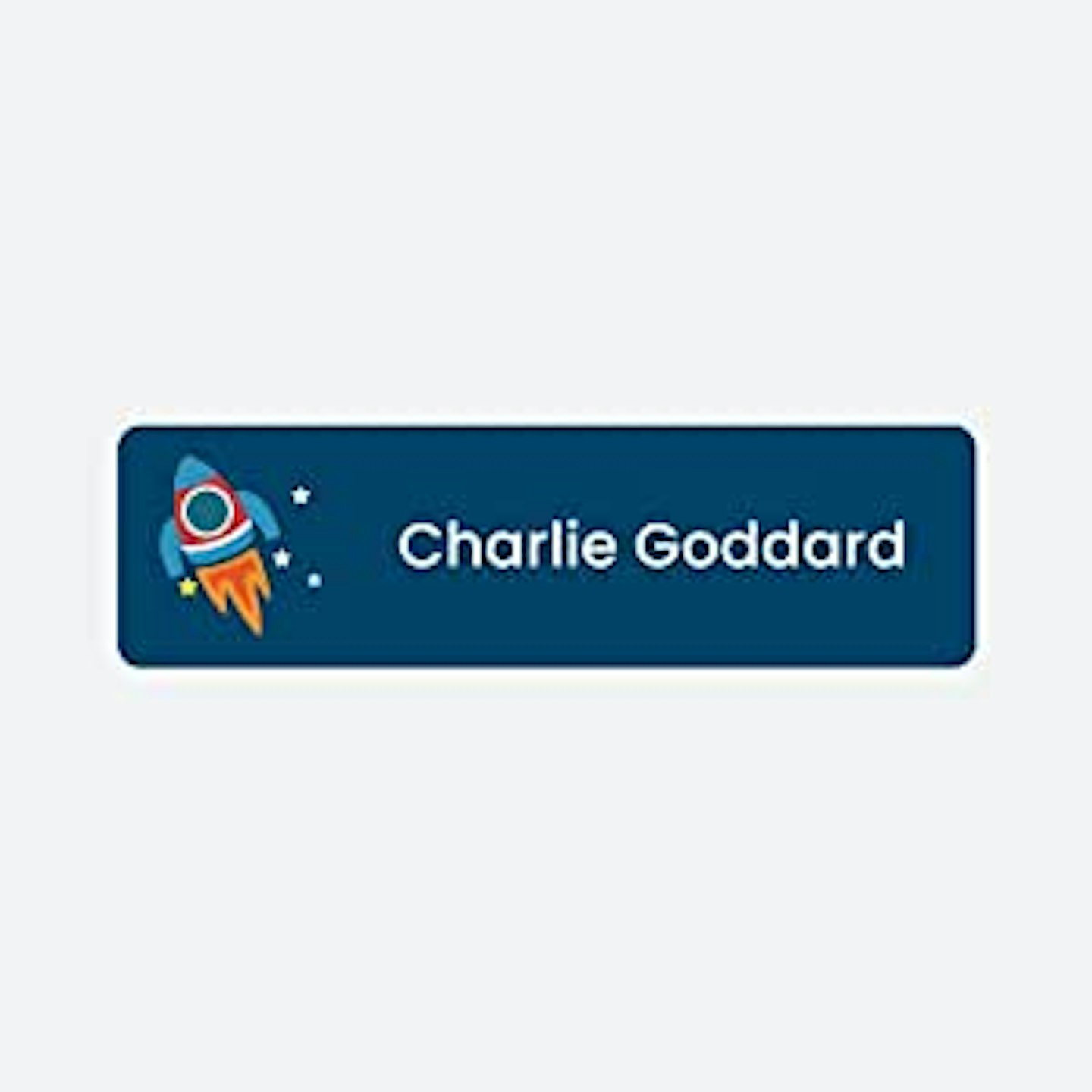 Best for stickers
Description
Fed up of ironing on labels? These special stickers only take a second to apply and they will stay
Pros
Glossy finish
Quick to apply
Cons
Not suitable for washing machines with steamers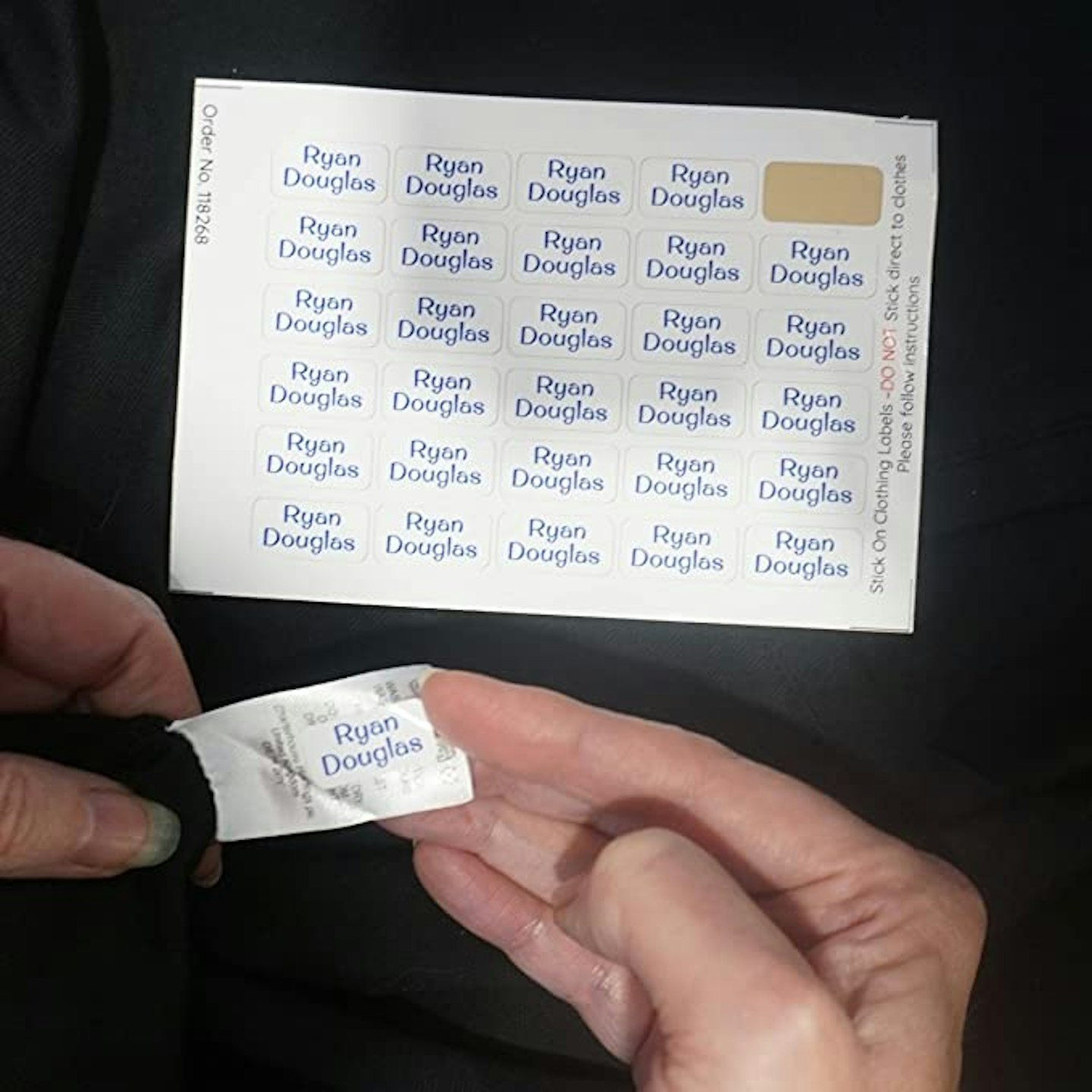 Best for all materials
Description
Is there anything this kit can't do? We love this multipack because it's machine washable,
Pros
Broad range of sizes
Can add their class or form name
Cons
Packaging may need improvement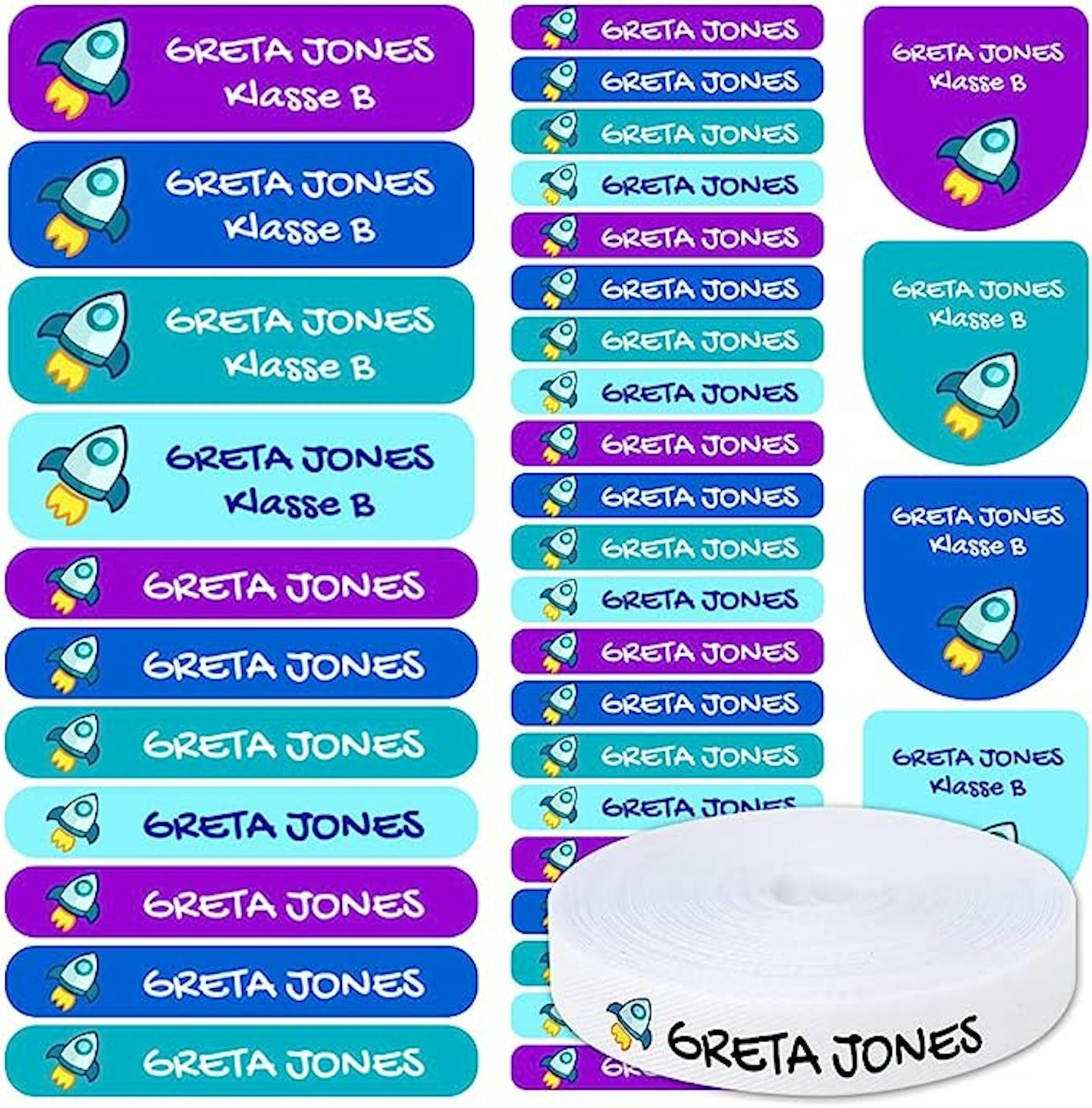 Do I need to put a label on everything?
Most schools and nurseries will request that you clearly mark your child's belongings with their name, whether that's their jumper, shirt or shoes or items like their water bottle and lunch box. When finding the right labels for you, consider what fabric they'll need to stick to and check whether or not they'll be suitable for your items.
It might seem like a boring task but trust us when we say you'll be thankful for it when your child comes home with someone else's clothes!
Are there any safety concerns when it comes to labelling things?
When it comes to keeping our children safe, we take things very seriously, and some parents have expressed concerns about displaying their child's name on labels.
We'd advised putting any name labels on the inside of clothes or school backpacks where they aren't visible. Alternatively, you may just want to put their initials, providing no other child in their class has the same initials.
Lorna White is the Senior Digital Writer for Mother&Baby. After running the Yours magazine website, specialising in content about caring for kids and grandchildren, she has now brought her expertise to the UK's #1 leading pregnancy and parenting website. Lorna enjoys writing about a range of topics from potty training and nutrition, to baby names and fashion. In her spare time, she enjoys spending time with her two young sisters, dog walking and enjoying the outdoors with her family.