A stylish and luxurious nursing chair, the Chelsea nursery glider from iL Tutto is a winner in not only its appearance, but comfort and support, too. This nursery glider feels well made of premium quality materials and works in any living room or nursery setting. Whether in disguise as an armchair or dressed up as nursing chair draped with muslins and baby's soft toys, it's a stylish edition and fits many personal home decor.
It is ergonomic in design, has a high back rest which provides ample support, especially when dozing off in the middle of the night after feeding your little one. The seat itself feels wide and roomy, which encourages and helps promote a calm feed, while giving space to feed comfortable as your baby grows. Found out how Mother&Baby tester, and mum-of-one, Drou Angelides got on with the Chelsea nursery chair in her review below.
This product has also won a 2024 Mother&Baby Award in the Best New Mum/ Postnatal Product category.
Pros
The design is beautiful and elegant
It can pass as an armchair without obviously feeling like a nursing chair, providing longevity of use
It has the ability to recline, rock, and swivel, which allows for versatility 
It is comfortable with a wide seated area and high backrest 
The fabric is beautiful, premium and safe having been tested against harmful chemicals
The colour choices are neutral which suited my aesthetic
Cons
The chair is wide and takes up a lot of space, especially if you want to make optimal use of the recline and rocking feature. It can feel bulky in small spaces
It came in one large, heavy box which is great for shipping however was tight getting through a standard size front door
The cost is definitely on the higher end, so does not cater to all budgets
Colour choices are limited to similar neutral tones 
It is a little tall, so shorter parents may struggle to touch the ground
Testing the iL TuTTo Chelsea Nursery Glider chair
"We decided we needed a nursing chair as we wanted to differentiate the location of night and day feeds once our boy started to outgrow his bassinet and was soon to move out of our bedroom and into his own room. We opted for the Chelsea chair to sit in our baby boy's nursery specifically for night feeds, and during the day the plan was to continue day feeds in the armchair in our living room.
"Our boy was 3 months old when we decided to get the chair and I wish we'd got it sooner. I finally understood the importance of a specific nursing chair that is built and designed for feeding needs and it really is a game changer. It provided me with better comfort and positioning which would have been really beneficial in those early days when learning to breastfeed. It also feels like my back and shoulders are better supported and my posture is a lot better. Beyond feeding, it has become a place for quiet time and play with our boy, from singing lullabies while rocking to reading a book while reclining together. It also helps signal to our baby that we are having some quiet time before a nap and is integral to our bedtime routine.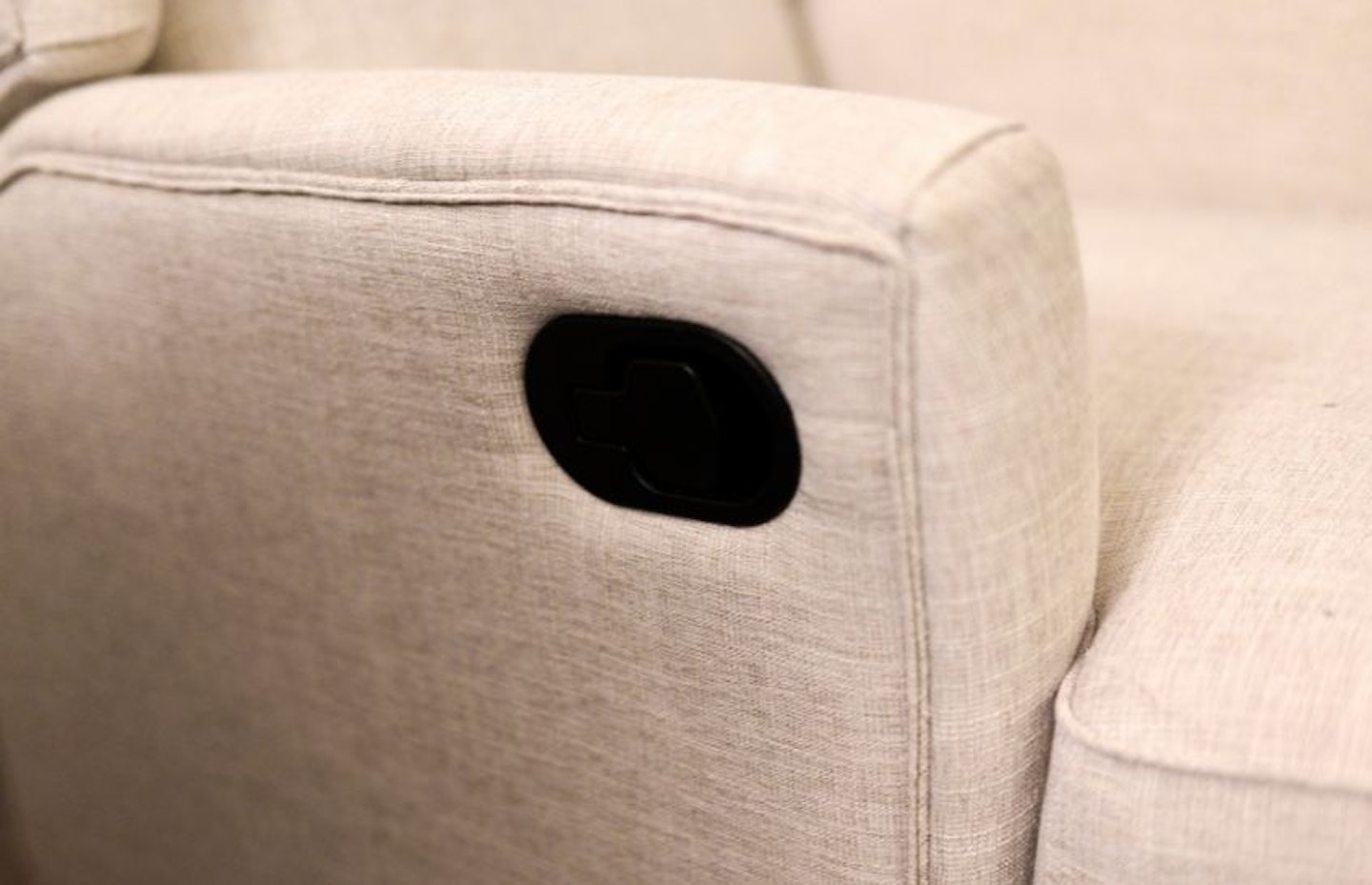 "In order to test the product thoroughly, we used the chair for all pre-nap quiet time and all pre-bedtime and night feeds. This allowed us to maintain a level of consistency with our little one, reminding him that the chair is for quiet pre-sleep time.
"We have had the chair for six weeks now and our little one is nearly 5 months old and has helped be a part of us establishing feeding cues with our baby. I am the main user of the chair, however my partner also uses it for the odd bottle feed and for reading with our boy and he really enjoys it too. He finds the chair really comfortable.
Stylish fit
"We were seeking a stylish chair that would fit into our apartment and be both aesthetically pleasing and provide optimum comfort for feeding and quiet time. The Chelsea glider recliner chair is the perfect choice for us and it has exceeded our expectations. The usability feels to have been considered and the features provide a versatility that we had not anticipated.
"This chair has become really important to the routine we are building with our baby boy and is the central focus of our nursery. The rocking feature especially soothes us both and it is really comfortable, especially when breastfeeding.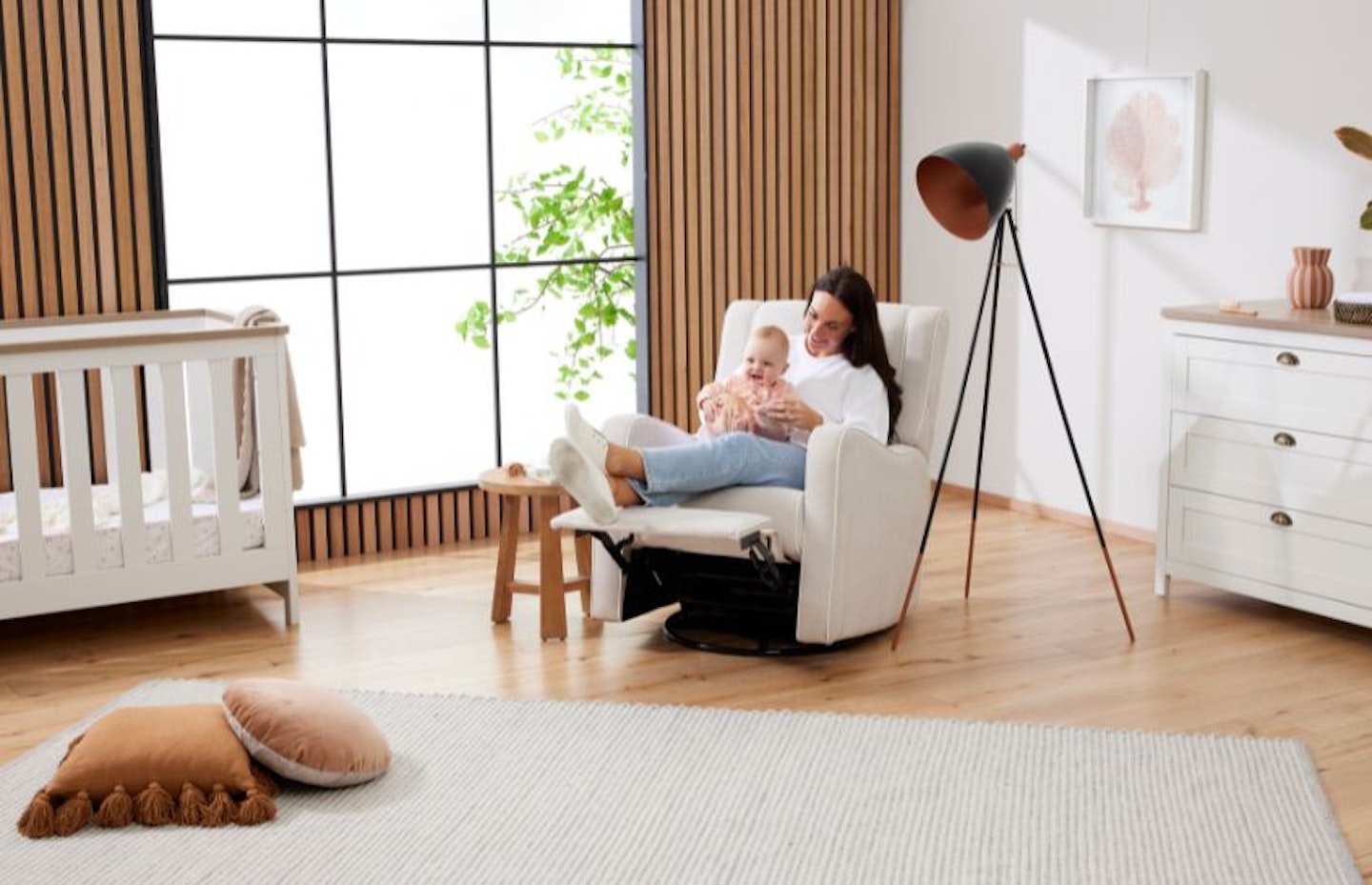 "This is the first nursing chair I have used, and it has highlighted the importance of having a specific chair built for purpose. The ergonomic design aids with healing due to the support it provides and features such as the spring loaded recline and footrest really enhance the experience.
Build quality
"The build of the chair when it first arrived was really easy to put together with simple instructions provided. However it is worth noting that it is quite a heavy chair. It was delivered in one large box that weighed 50 kilos and the box itself was really big. It was tight to get the box through doorways and we also live in a second floor apartment with no lift so my partner had to carry the box solo up two flights of stairs as I was post caesarean. This was manageable, however a little tricky and it would have been easier to manage if the chair came in two boxes. This however did not put us off the chair, but a consideration if your space is tight and difficult to access."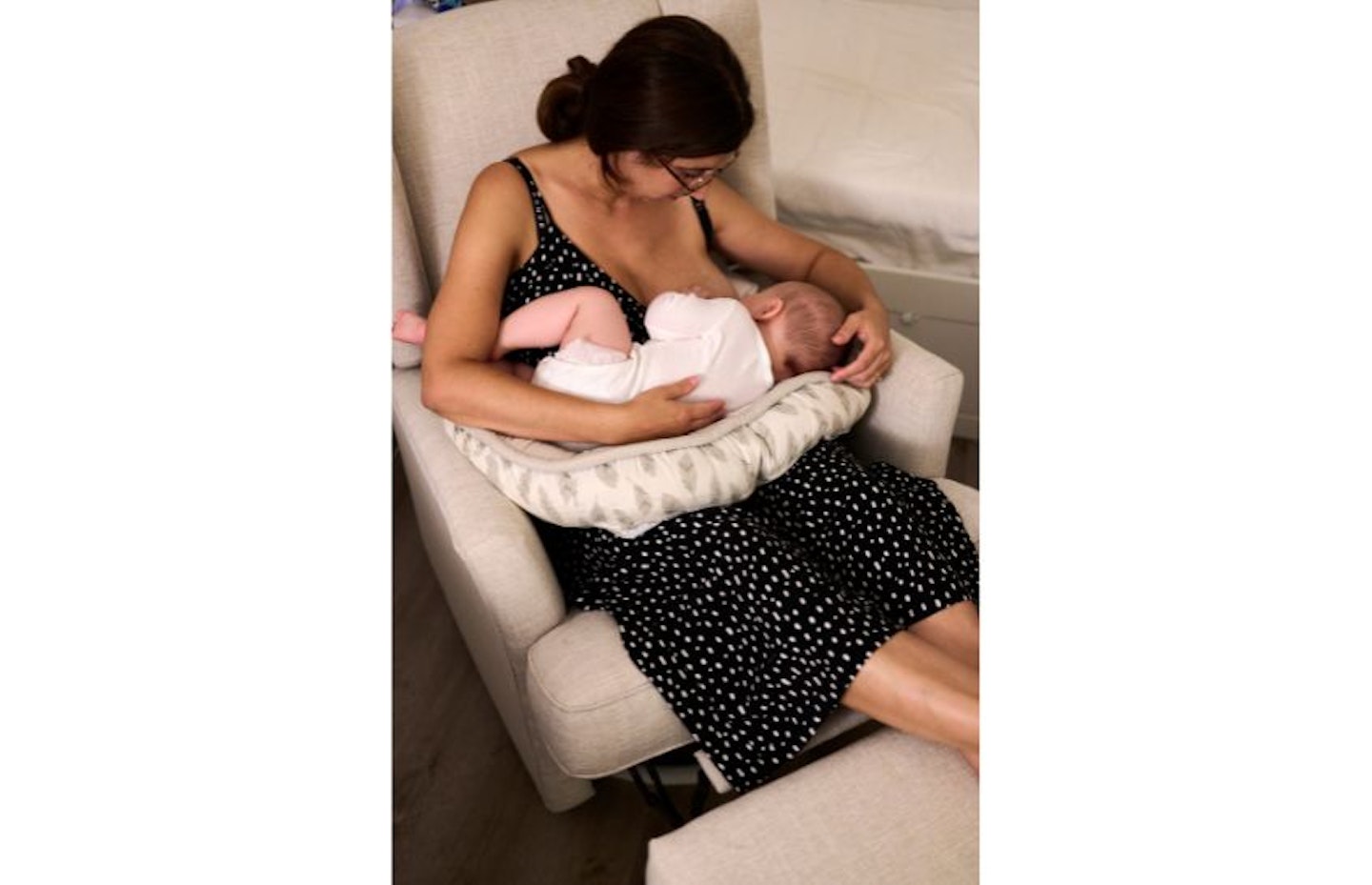 Final verdict
"The cost of the chair is approximately £480 and is due to hit the UK Spring 2023. It is definitely at the higher end of the market price, however, as the aesthetic was important to us, and we will likely use it as an armchair in future, the cost felt worth it to us due to the expected longevity of use.
"If I were to make any changes, it would be that the chair be slightly lower (just an inch!) so I can ground my feet if needed. I am 5ft 5inch so pretty average and I have to shimmy forward in the chair in order to ground my feet.
"Overall I am highly impressed with the iL TuTTo Chelsea glider recliner chair. I love how it fits with our aesthetic and the versatility of features allows for optimal comfort, which is super important when nursing my child. The only regret I have is not purchasing it sooner! I wish I had it from the moment we bought our boy home."
iL TuTTo Chelsea Nursery Glider chair FAQs
Do you need a nursing chair?
Although a nursing chair is not essential, depending on space and budget it can be worth consideration. Nursing chairs create a comfortable experience as a new or existing parent, especially in those early months with newborns when the nights can be long and tiresome.
How much should I spend on a nursing chair?
Price can vary anything from £100 to over £500, it really depends on budget and what qualities you're looking for. Do some research, read reviews and narrow down what you'll need, what space you have and how much you're looking to spend. It may also be worth thinking about what a nursing chair will look like after the first few months/year and if you plan on keeping a chair in the initial space you've selected, i.e. is the chair going to double up as an armchair and have a longer lifespan in your home, if so you may feel spending a bit more is worth it.
Maria Martin is Digital Group Editor for Yours.co.uk and Motherandbaby.com. She is a mum-of-two with a passion for helping women from all walks of life – from supporting breastfeeding mothers with expert advice to encouraging conversations about mental health. In her professional role, she has over 10 years' experience in the digital world, including editing articles, focussing on SEO, social media engagement, picture researching and video editing.