If your little one is struggling with the heat this summer, it's worth investing in one of the best fans for your baby's room. They will help to keep them cool as well as circulate the air, so their nursery won't get too hot or stuffy. There are many designs to choose from.
Ceiling fans are ideal for larger rooms and are obviously kept well away from children, so you won't have to worry about them trying to touch it. If you're after a more portable fan that's a little less permanent, a tower or standing fan should do the trick (just make sure they're kept out of reach).
Editor's choice:
•Best oscillating fan: Dyson Tower Fan - Buy now from Amazon
•Best for portability: SmartAir HUMI Hot & Cool Mini Fan - Buy now from Amazon
•Best for power: Dreo Tower fan - Buy now from Amazon
•Best for larger rooms: Argos Home Modern Remote Control Ceiling Fan - Buy now from Argos
Fans can prevent heat stroke as they will keep the room cool, which will help to regulate their body temperature as they sleep, especially during the warmer months. If you're still unsure about which fan to choose, we've put together this extensive list, which contains plenty of safety information too. Check it out below.
The best fans for baby's room 2023
Best oscillating fan
Description
Dyson is a powerhouse when it comes to household products, so you just know this fan will have the
Pros
Remote can be stored on the machine
Easy to clean
Cons
Some users say it's louder than expected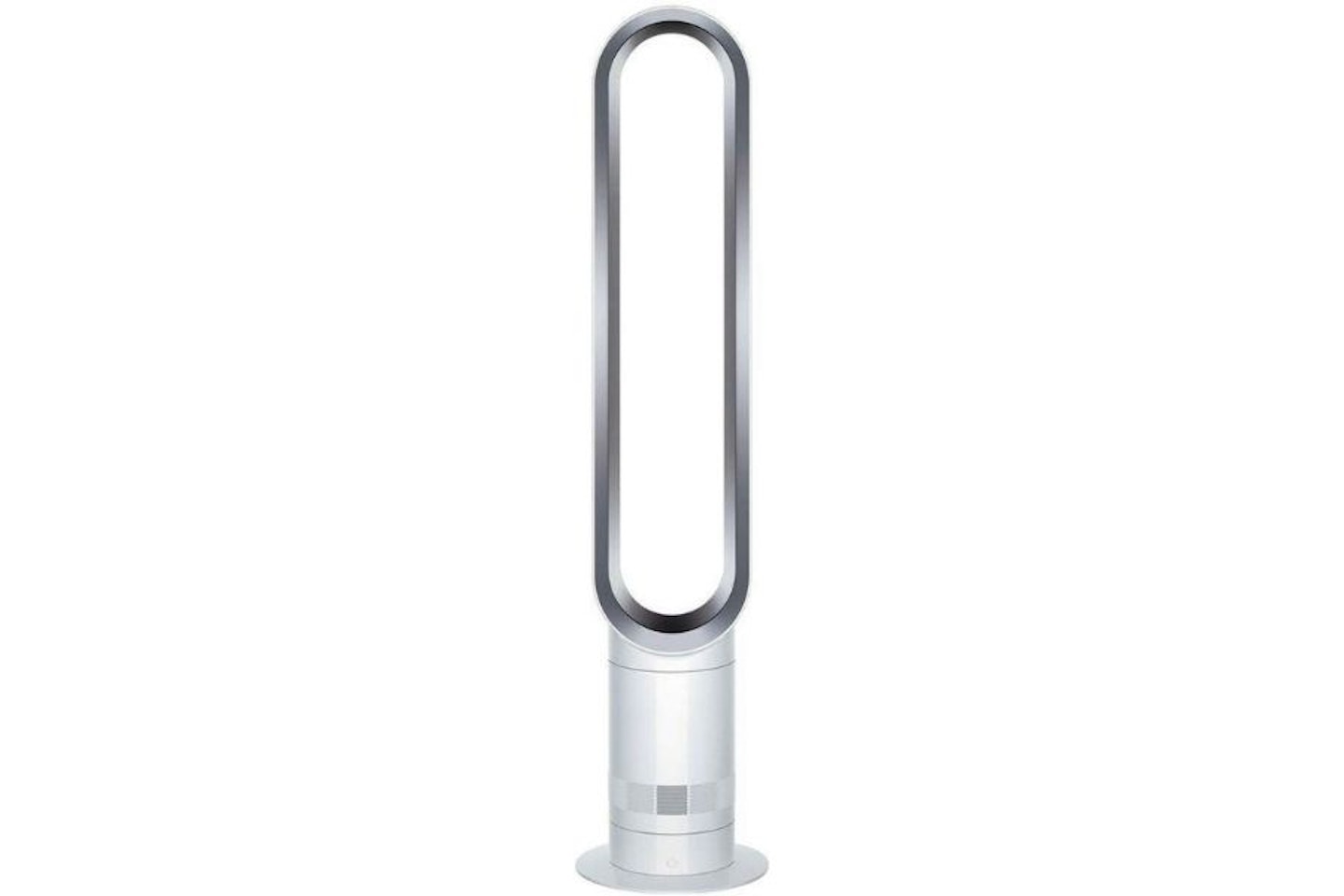 Best for portability
Description
How clever is this mini fan? It not only cools the room but works as a humidifier too, plus you
Pros
Convenient carry handle
Includes a magnetised hand warmer
Cons
Not suitable for essential oil usage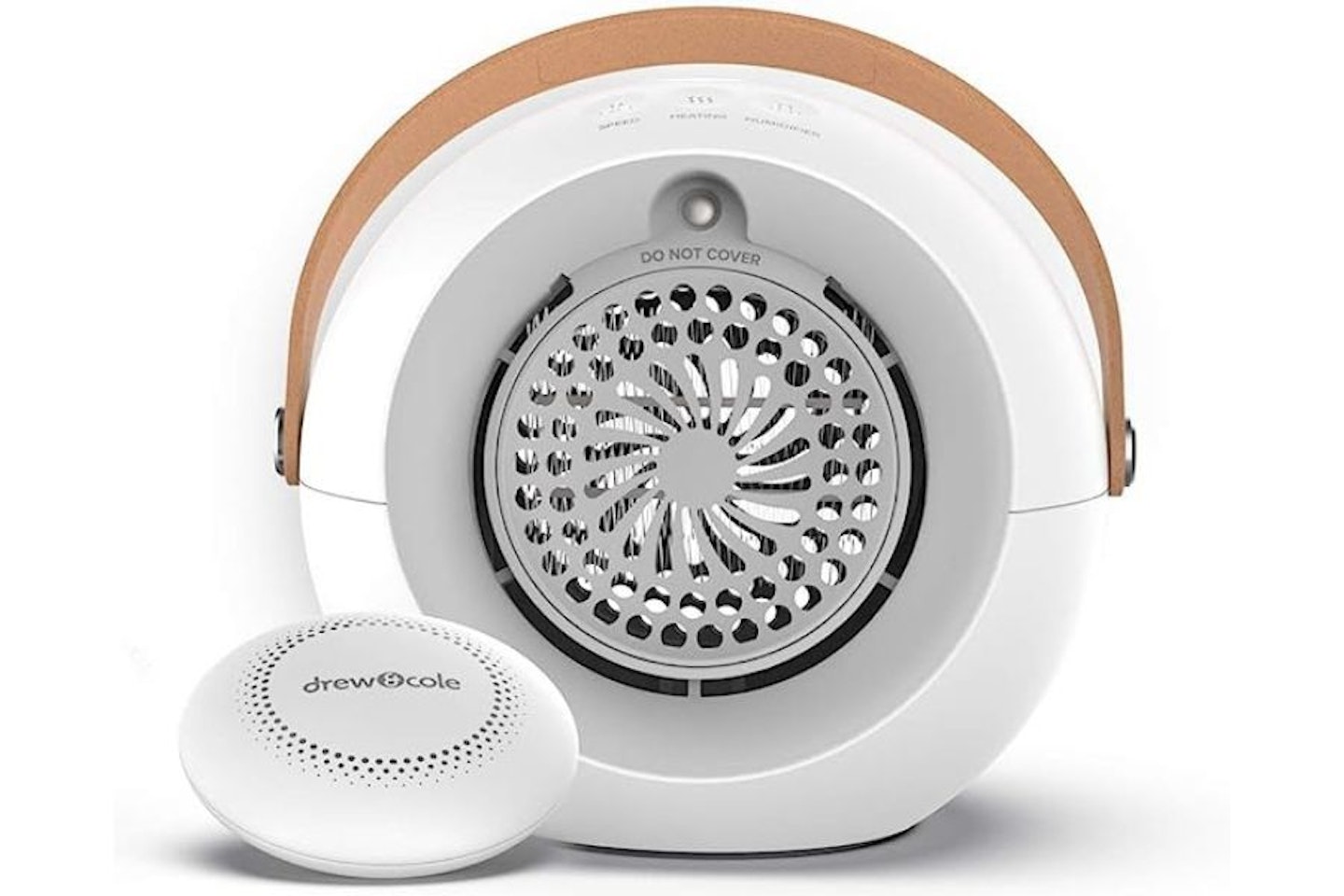 Best for power
Description
Dreo's tower fan offers plenty of customisation thanks to the multitude of speed settings and
Cons
Not the quietest when at full power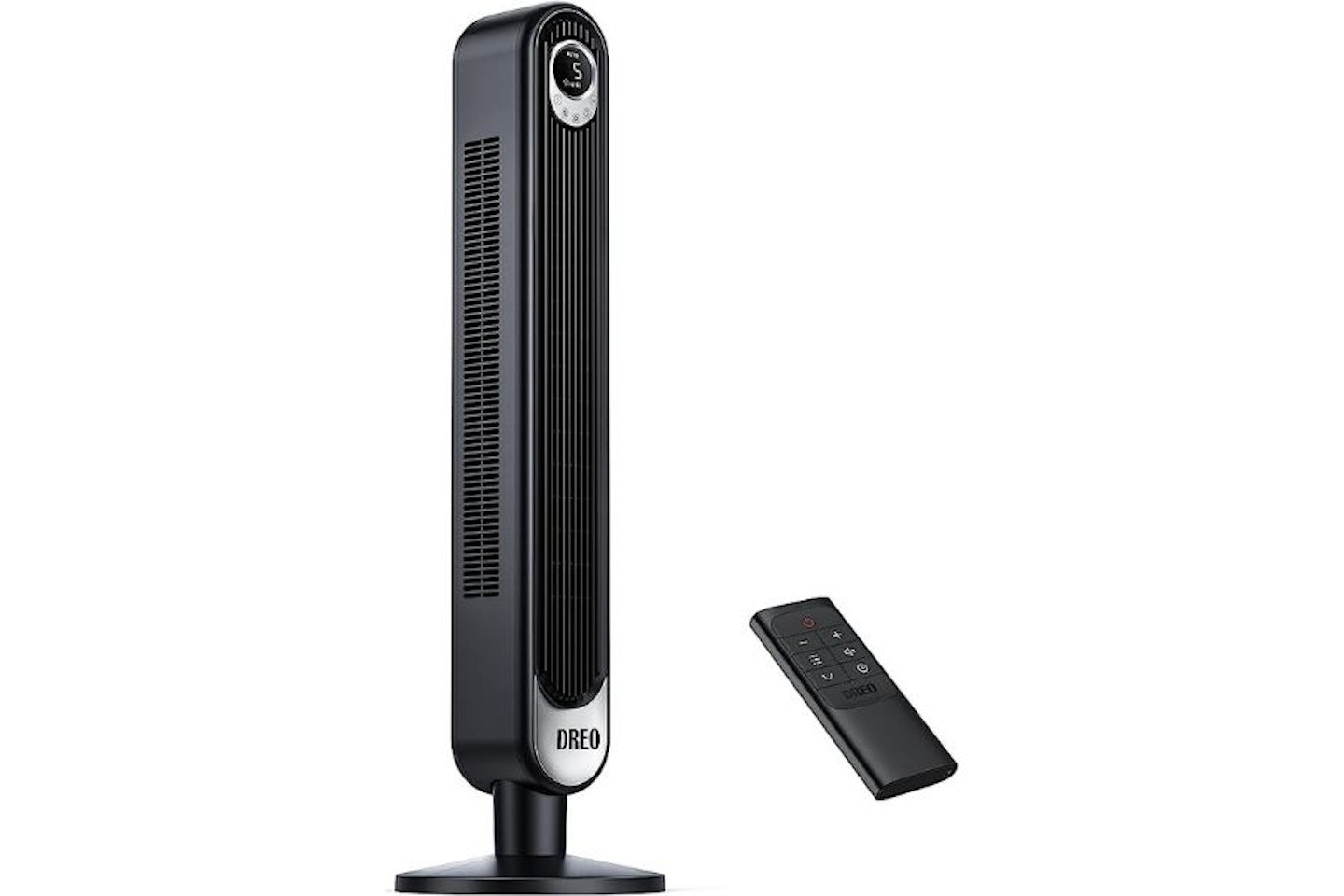 Best for a budget
Description
If you're after an affordable fan this STATUS option is an excellent choice to go for,
Pros
Affordable
Has a 1 hour timer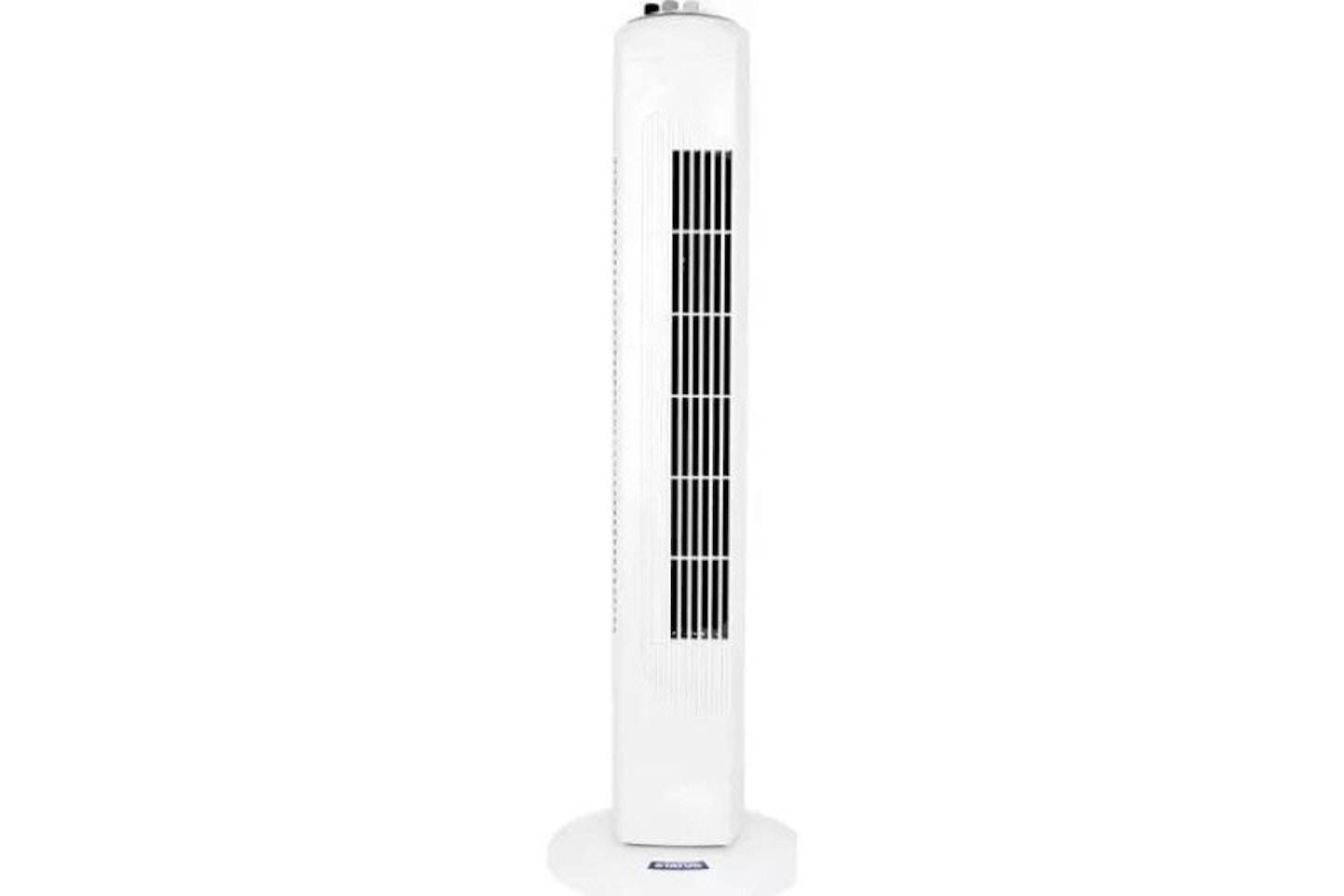 Best for larger rooms
Description
With five large arms, this ceiling fan from Argos can easily cool down a very spacious room in a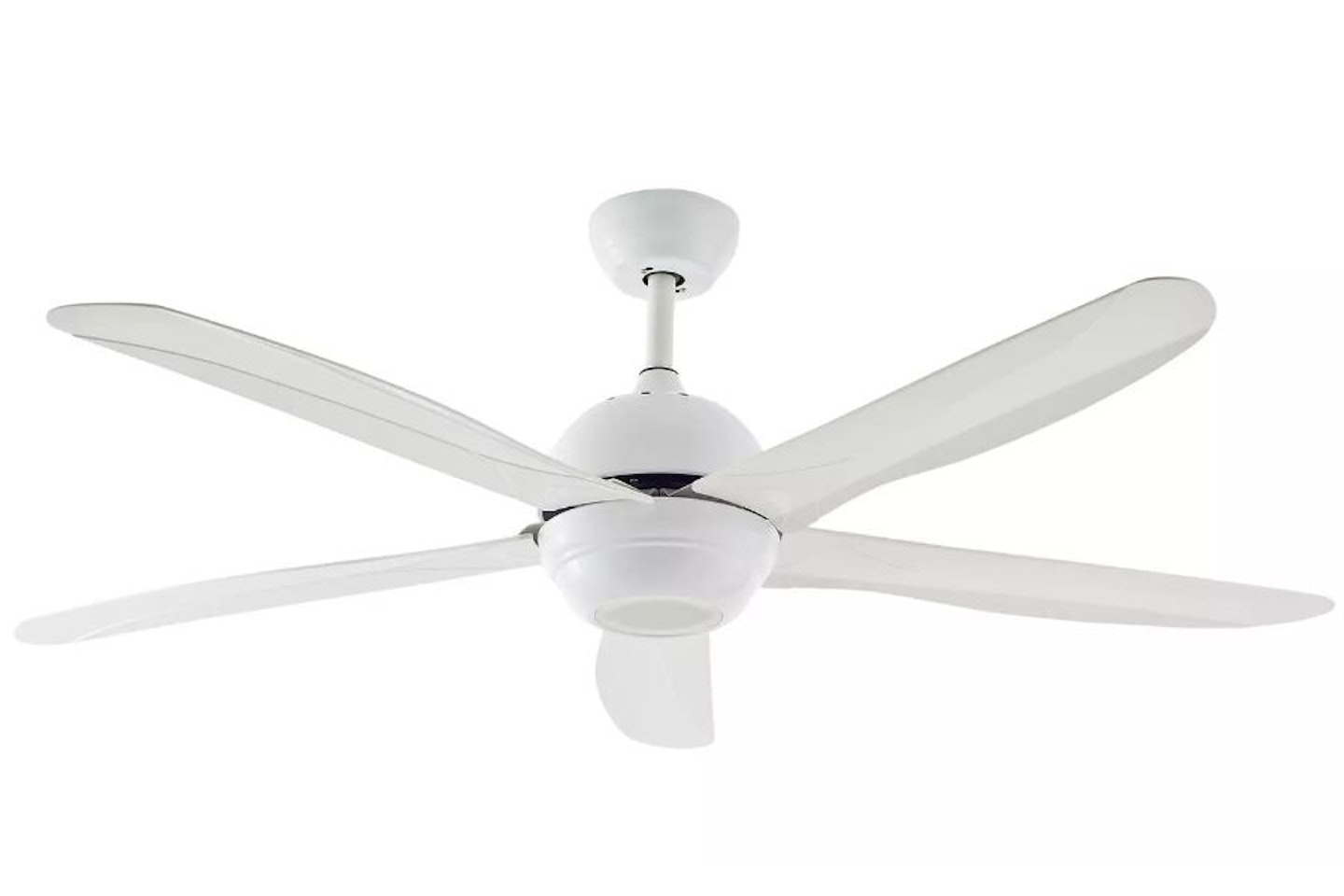 Benefits of using a fan in your baby's room
Temperate regulating: Fans are much better than air conditioning as they don't take the moisture out of the room and dry out your baby's skin or aggravate breathing difficulties like asthma. Instead, they circulate cool air, which helps to evaporate sweat from their body and keep them comfortable.
Sleep: A fan can work as brilliant white noise whilst keeping your little one cool. That way, they should be distracted and hopefully drift off into a nice slumber and wake feeling refreshed. They may also enjoy staring at it as it moves around, which is fine as long as it's kept out of reach.
SIDS prevention: Some studies show that the risk of SIDS can be lowered by up to 72 per cent when there's a fan in the baby's room as it helps them to breathe better. The oscillation will prevent humidity and stuffiness and also reduce the amount of carbon dioxide they may inhale.
Different types of fans
Ceiling fan - Attached to the ceiling, there's no way that your baby can reach these fans. Make sure you check the safety standards first and get an electrician to fit it if you're unsure how. We recommend them for larger rooms as they give more coverage.
Bladeless fan - Safe for wondering fingers, there are no sharp blades which could cause injuries. They are often lighter too and quite portable.
Tower fan - Ideal for smaller rooms, tower fans are often thin and tall (as the name suggests). There are plenty of cordless options on the market too, which are much safer for babies.
Window fan - Although these aren't the most stylish of options, a window fan is another good option if you're looking for one that can be placed high up and out of your little one's reach.
Handheld fan - Whilst they're not the most practical option and should not be given to babies or toddler to play with, a handheld fan is a great tool for quick relief from humidity, for parents and you can always hold it over your child when you're out and about.
Fan safety tips
•Use a fan guard to protect their fingers and keep the fan out of their reach
•Make sure any cords are kept out of reach and tucked away securely
•Check that the base isn't wobbling and place it on a flat, stable surface
•Clean the fan regularly to prevent dust from circulating
•Don't tie anything to the fan for the baby to play with as it could get caught or trap their fingers
•Carry out safety checks on any old/second-hand fans you have been given or purchased
What temperature should my baby's room be?
A baby's room should be no more or less than 20 degrees to 22 degrees Celsius. It should not be too hot or too cold as their bodies are more sensitive to changes in temperature than adults are, as they are only small and still developing.
Arabella Horspool is a Commercial Content Writer for Mother&Baby at Bauer Media. She's a bookworm who enjoys cooking and spending time with her many pets.