Trying to find an outfit for any occasion after having a baby might feel like an impossible task, especially when it comes to finding a breastfeeding-friendly outfit. That said, you can feel your best self with a little help from breastfeeding occasion dresses.
Whether it's an outfit for a baby shower or a family event, it takes time to find the perfect maternity nursing dress. But with a baby, your shopping days are probably behind you, and breastfeeding can make it a lot harder to find a dress that you love that makes nursing easier too.
Stacey Solomon's hen do dress
Stacey Solomon wore a gorgeous occasion dress on her hen do and as well as being a versatile pick for bridesmaids, brides-to-be, and formal occasions, it's great for breastfeeding mums too.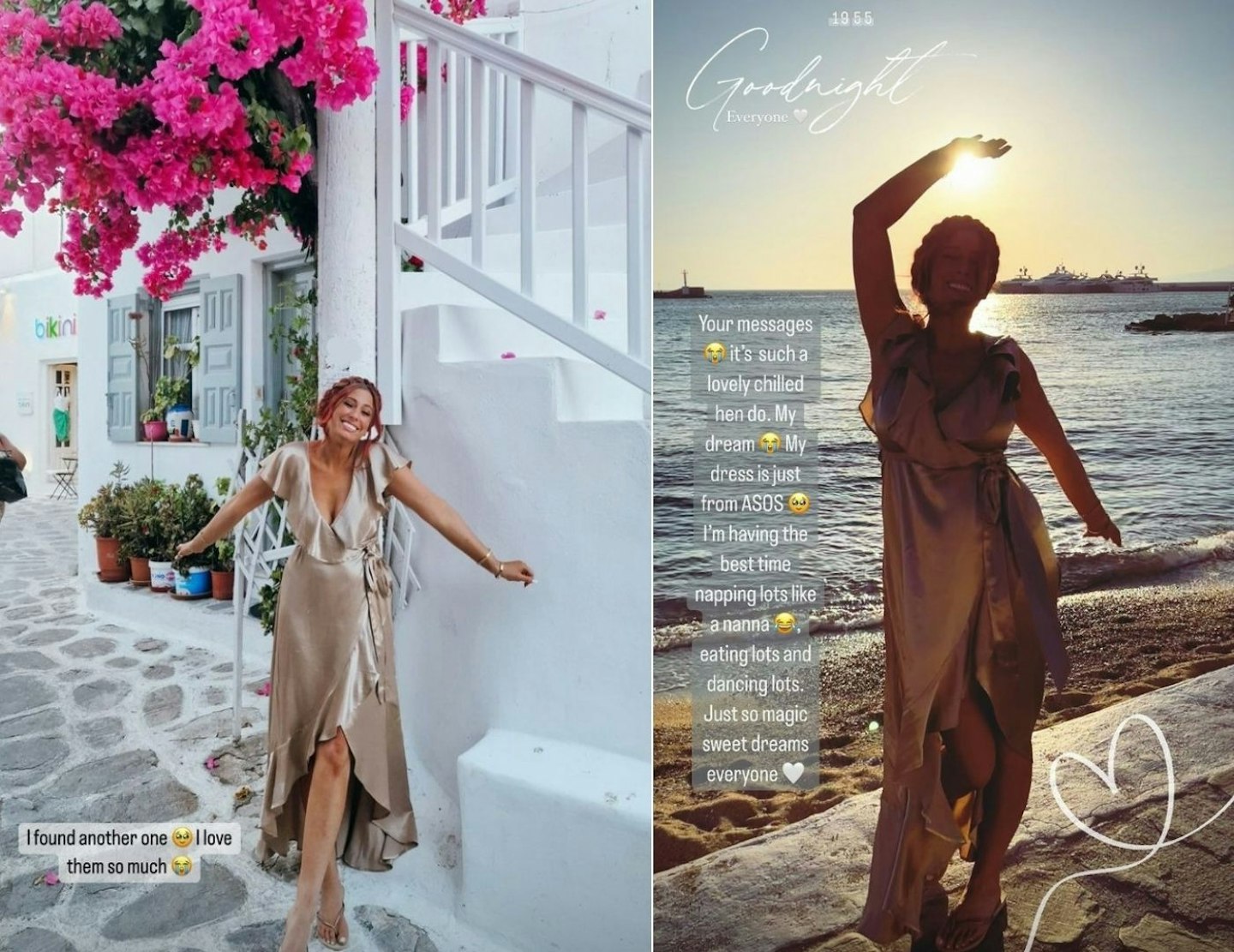 In a beautiful satin fabric, the dress has a wrap front and adjustable tie-waist that makes it ideal for easy access and adjustment, and the large frill detailing can be used to make breastfeeding a little more discreet. Available in a bunch of colours on ASOS, we had to include it on our list.
The best breastfeeding occasion outfits
From floaty maxi dresses with hidden nursing slits to double-layered cocktail dresses, take a look at our pick of gorgeous maternity dresses that also make breastfeeding easier at any occasion.
Description
Sizes available: 4-18 and
Description
Sizes available: XS-XXL
H&M has delivered with this timeless flounce dress, perfect for
Description
Sizes available: 8-18
If you're looking to stand out from the crowd, this bold animal
Description
Sizes available: 6-20
Chic and classy, everyone needs a black midi dress in their
Description
Sizes available: 6-18
If you're after a dress with more boho than formal vibes, this
Description
Sizes available: 6-24
The ideal going out dress, this satin-feel wrap dress comes in a
Description
Sizes available: 6-20
A whimsical dress suited for a spring or summer occasion, be it a
Description
Sizes available: 6-18
We love this rich forest green wrap dress that is also
Description
Sizes available: 6-18
With flutter sleeves and floaty skirt, this dreamy dress is the
Breastfeeding occasion outfits FAQs
What is a breastfeeding dress?
A breastfeeding dress, more commonly known as a nursing dress, is an outfit that allows you to feed your baby without exposing your breasts, sides, back or tummy. How amazing is that?!
You'll usually find that these dresses have hidden openings near the breast. Sometimes, the bodice is even made of two pieces that cross over each other, with one that can be pulled to the side.
The best thing about breastfeeding occasion dresses is that they allow you to stay at the event without having to pop to the toilets to undress and feed. That means you can do so discretely without having to miss a thing.
What to wear to a wedding when pregnant?
Although we've included some wedding-appropriate dresses within our list, our guide of maternity wedding guest dresses also has some stunning recommendations. First and foremost, be sure to dress according to the weather. After all, you don't want to be shivering in a summer dress during a winter wedding!
If it's a summer wedding, opt for lightweight and breathable fabrics so you don't overheat on the day. If you're not wanting to wear heels due to swollen pregnancy feet, sandals are also a lovely option. Think pastels, bright colours and floral patterns during the summer.
For a winter wedding, breathable fabrics are also a good idea but be sure to layer up so you're kept warm. Winter maternity clothes should keep you warm from the cold weather, so long sleeves are generally recommended. Think rich, deep colours or even sparkles for winter.
Just remember not to wear white - or black for that matter, and you should be fine!