Whether your due date is fast approaching or you're organising your hospital bag well in advance, you may want to consider wearing a birthing gown during labour. After all, the experience can be scary and daunting, but having something comfortable to put on might make it that little bit easier.
From labour dresses to birthing shirts which can be unbuttoned, you'll want something that will give the midwives and doctors easy access when they're checking how dilated you are, as well as something you can open when it's time for skin-to-skin contact or breastfeeding the baby.
Editor's Choice:
•Best for quality: Maternity Hospital Bag Birthing Gown - Buy now from Seraphine
•Best for breastfeeding: MijaCulture Labour Maternity and Nursing Nightdress - Buy now from Amazon
•Best for style: silkandmore Natural Birth Hospital Gown - Buy now from Etsy
•Best for easy access: The Bamboo Birthing Shirt - Buy now from Amazon
It will likely be the last piece of maternity clothing you'll wear before the baby comes along, so you may want to choose something extra-special. We have put together a list of our favourite birthing gowns which are both practical and stylish; check them out below.
Best birthing gowns 2023:
Best for quality
Description
With plenty of hidden features for labour, this gown from Seraphine is one of our favourite go-to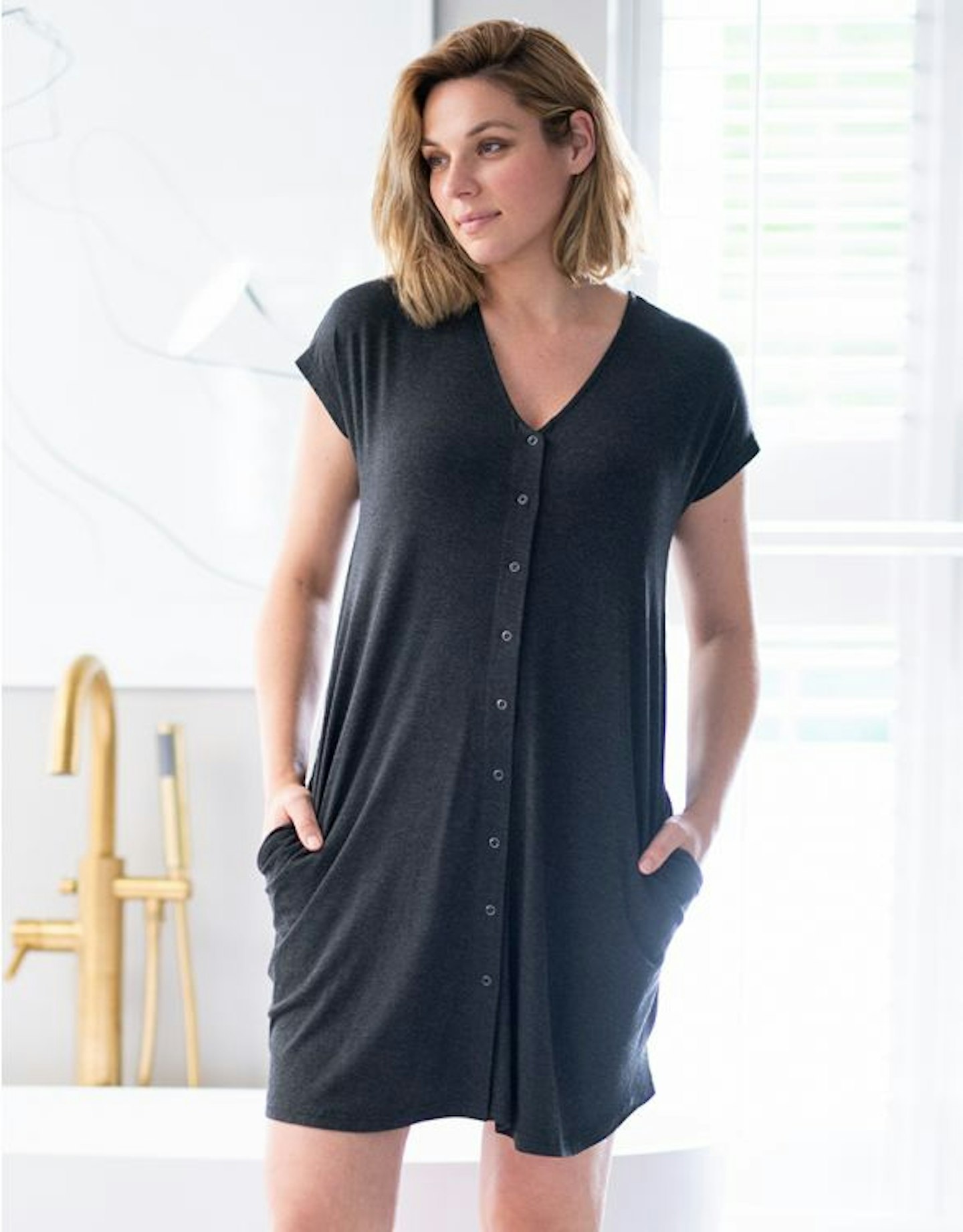 Best for breastfeeding
Description
Available in numerous patterns, this MijaCulture nightdress is perfect for labour and beyond. Made

Best for style
Description
For a touch of glam when giving birth, why not try one of these fabulous silkandmore kaftans? Made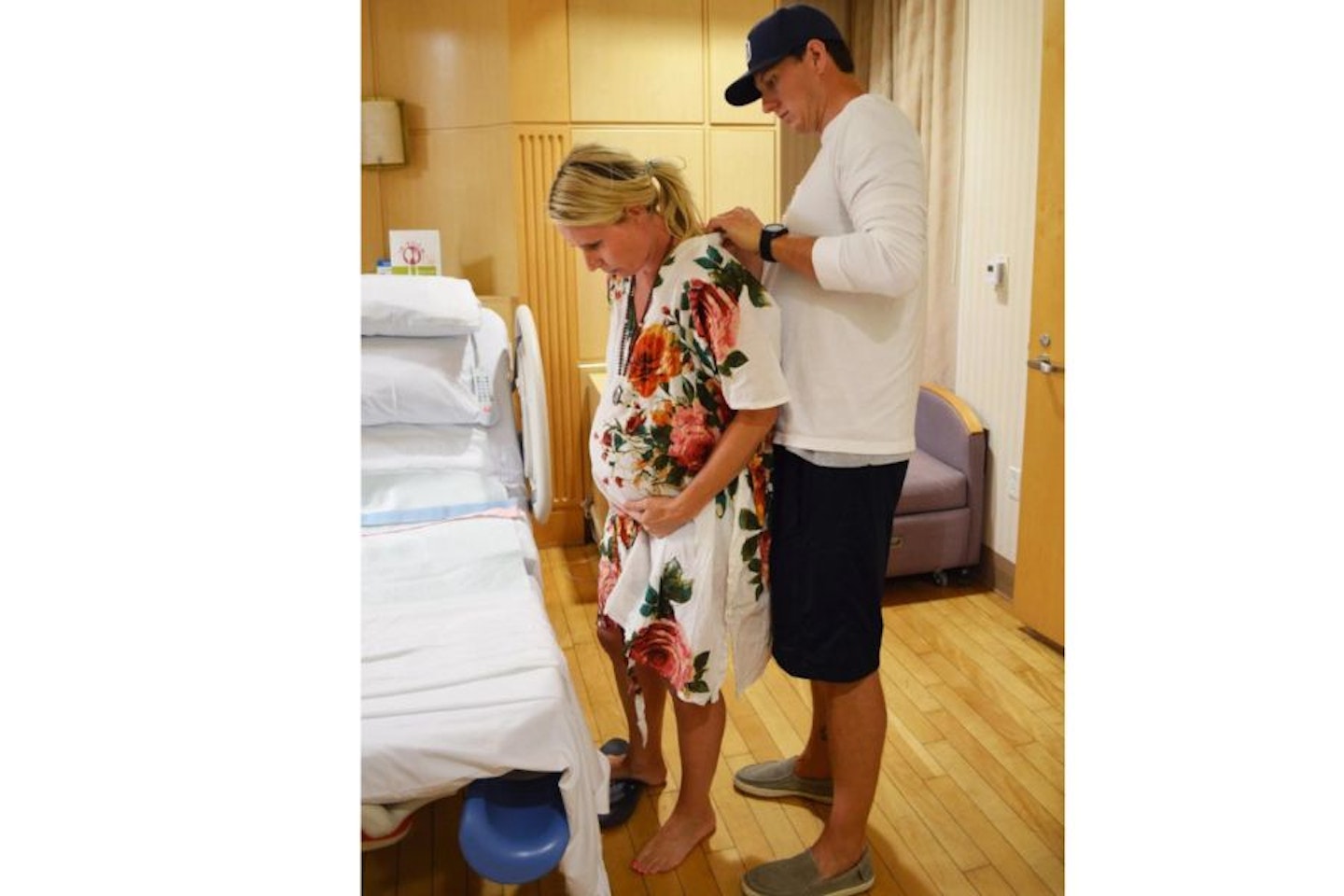 Best for easy access
Description
Looking for a roomy and spacious birthing shirt? This midnight blue option is perfect. Made from

Best for comfort
Description
Lindex have a great maternity range and this nursing dress is no exception. Designed to fit you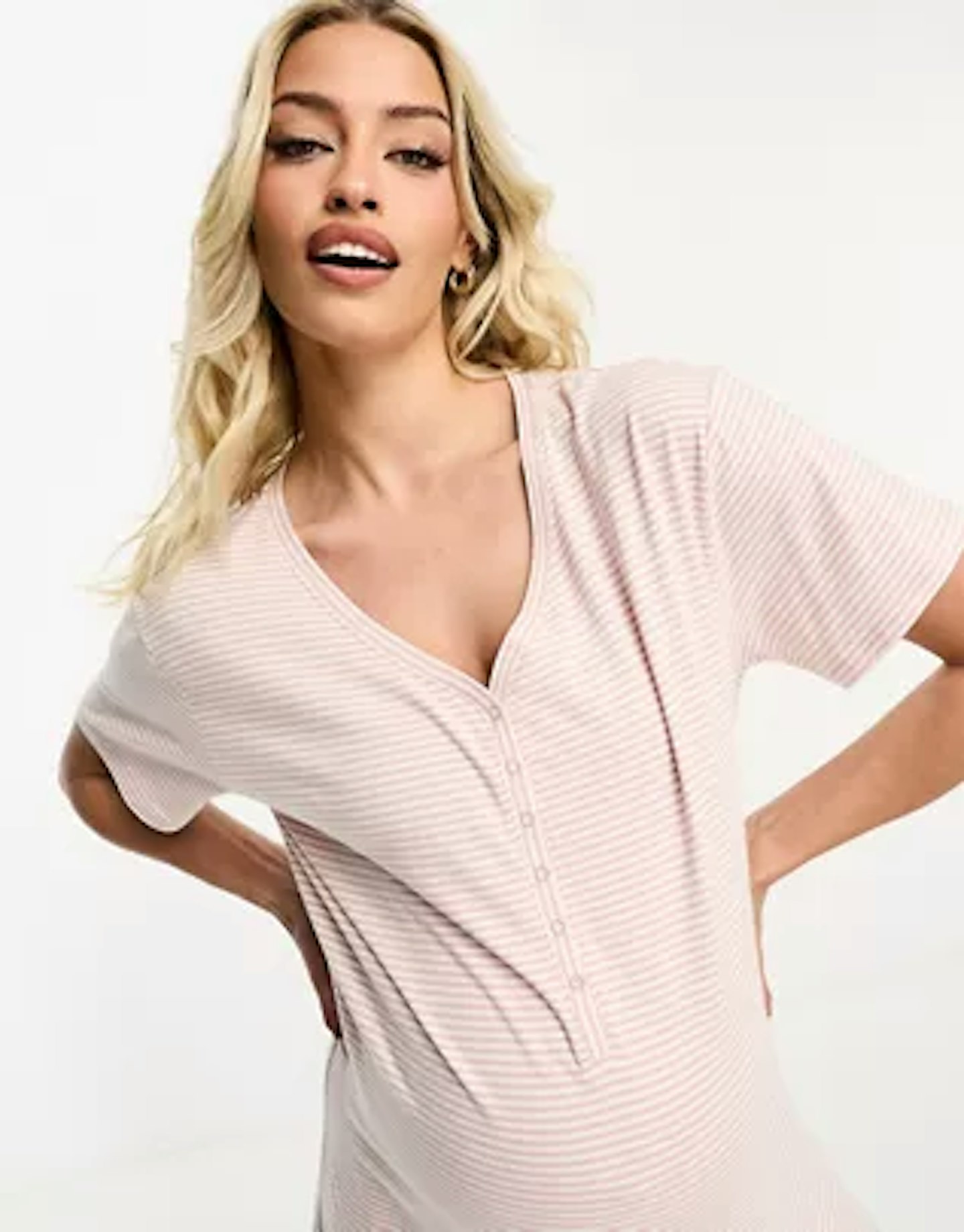 Best for a budget
Description
For affordable quality on a budget, this birthing nighties from Seraphine is perfect as it has a
Best for versatility
Description
Shoulder snaps are the key feature on this Happy Mama nightshirt that makes it brilliant for feeds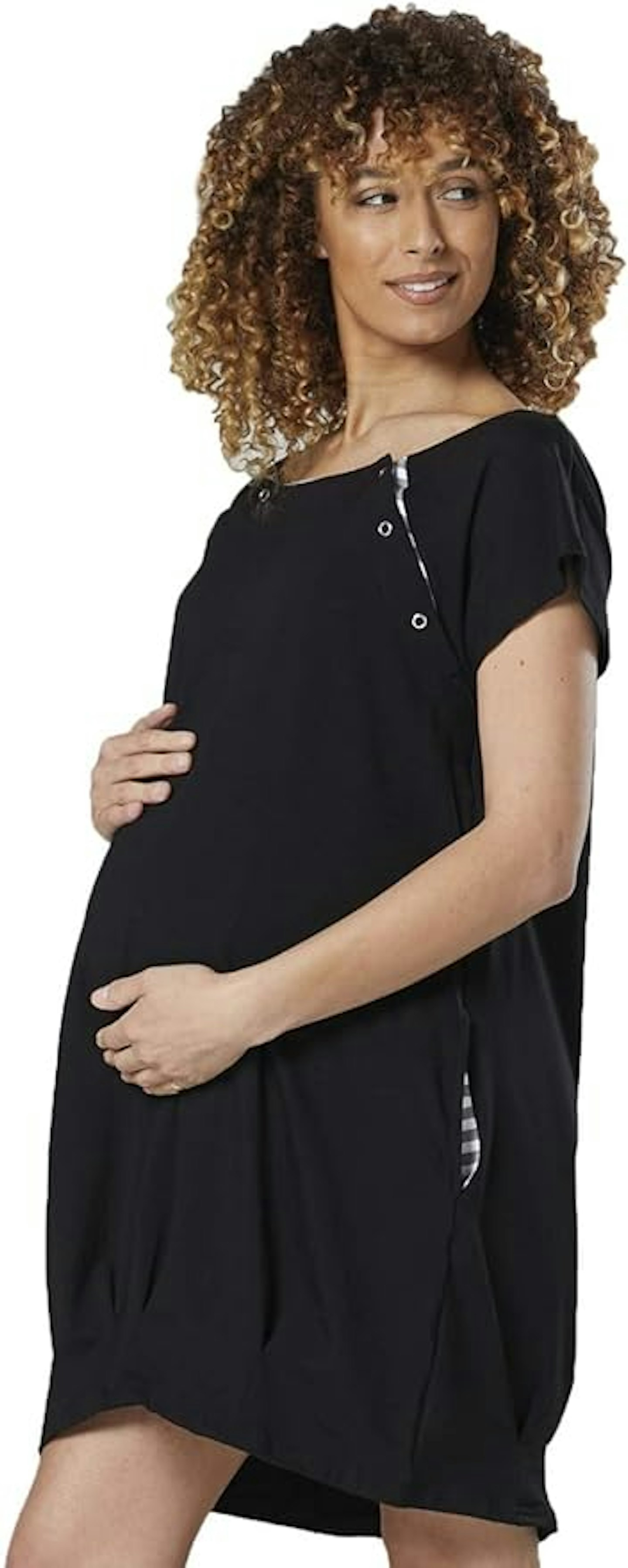 Best for a multipack
Description
Featuring both a nightie and robe, this set would make a thoughtful gift for any expectant mother.

Do you have to wear the hospital gown?
Wondering what to wear during labour? When you're at the hospital, they will offer you a free hospital birthing gown but you don't have to accept it if you don't want to. Many people opt to wear it because they don't realise you can bring your own clothes, whilst for others, it's one less decision to make or thing to pack (plus you don't have to take it home or clean it either).
If you're having a C-section (planned or unplanned), you will have to wear the gown, but you can always bring your own clothes to sit around in before you go down to the theatre.
Things to consider when buying a birthing gown
Accessibility - This should go arm in arm with comfort when selecting a birthing gown. Contenders should include features such as buttons, poppers, Velcro or zips so that medical staff can easily access the areas they need to when checking your dilation, putting in an epidural and feeling your bump. Once the baby arrives, you'll want to be ready for skin-on-skin bonding time or breastfeeding, so having these features will mean that you won't have to get changed or move too much.
Material - Just like maternity pyjamas, you will want to wear something snug. Jersey and cotton are two materials which are worth selecting for a labour dress. The former is super-stretchy whilst the latter is nice and soft. Silk also works well as it is lightweight, but it won't absorb excess sweat.
Size - This is down to personal preference, but ideally, your gown should be loose-fitting, as tight clothing may be uncomfortable on your bump and restrictive, especially when you're trying to do skin-on-skin contact with your newborn.
Longevity - Aim to buy an option that can be used post-pregnancy as the loose fit and easy access will save plenty of time on those night feeds when you're half asleep and trying to breast-feed the baby. Even if you're not breastfeeding, a high-quality cotton number will keep you comfortable long after giving birth.
Arabella Horspool is a Commercial Content Writer for Mother&Baby at Bauer Media. She's a bookworm who enjoys cooking and spending time with her many pets.