Sometimes, no matter hard you try, your little one just won't settle unless they're close to you, but thankfully there are special baby wearing hoodies which are perfect for keeping them attached to you whilst you go about your daily tasks. They are designed to fit comfortably around their baby carrier, keeping them safe and secure.
Also nicknamed 'kangaroo hoodies' due to the pouch out the front (which can often be removed with a zip depending on the design you go for), they help to create a lovely bonding experience for you and your little one. Plus if you have you have a toddler running around, you'll be hands-free so you can hold their hand at the same time.
Editor's Choice:
•Best for adaptability: Grey 3 in 1 Maternity Hoodie - Buy now from Seraphine
•Best multipurpose option: POLA Front/Back 5in1 Babywearing coat - Buy now from Etsy
•Best for style: Babywearing Sweatshirt 5in1 GREYSE Maternity - Buy now from Etsy
•Best for dads: Navy Blue Men's Babywearing Hoodie - Buy now from Seraphine
Just like baby-wearing coats, most of these hoodies can be worn during pregnancy, as well as after birth, making them great investments for the cooler months. Alternatively, there are many options for dads and other family members too, so no one has to feel left out! Take a look at some of our favourites below.
The best baby-wearing hoodies 2023
Best for adaptability
Description
Available in three gorgeous colours, this 3-in-1 hoodie is a comfy way to dress your bump as well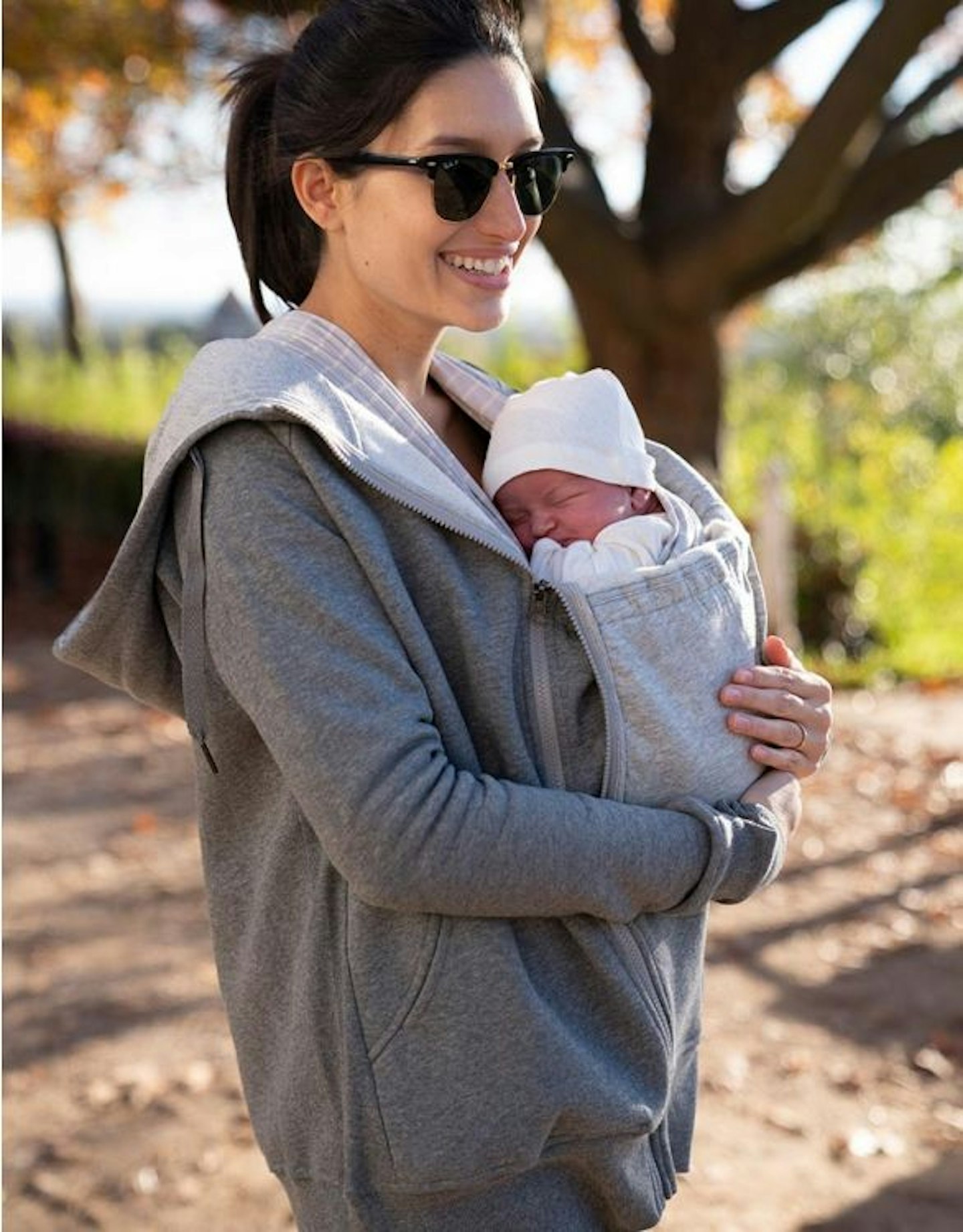 Best for casualwear
Description
This light grey hoodie from Shein is great for casualwear as it goes nicely with a pair of jeans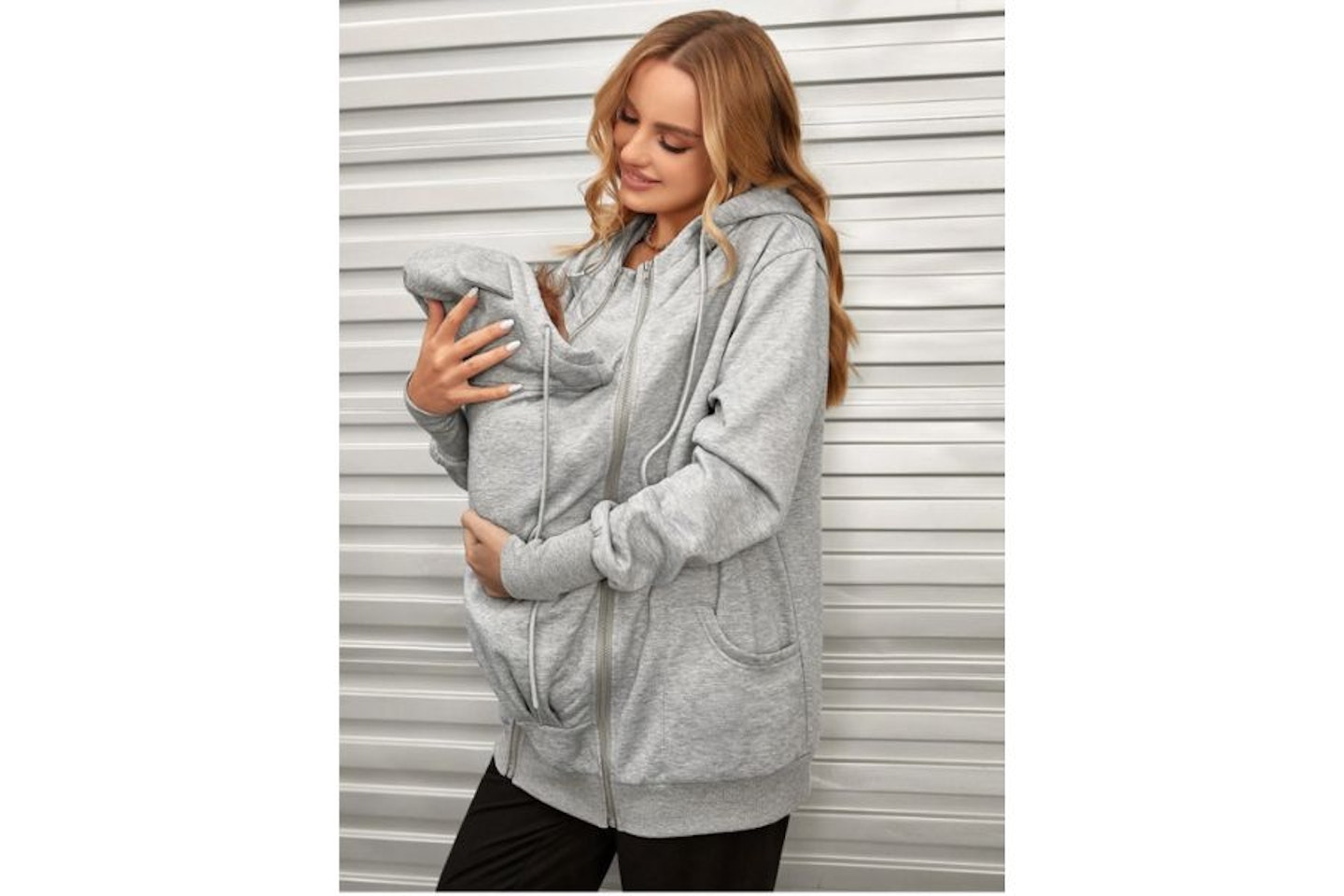 Best multipurpose option
Description
We love this Pola baby wearing coat with hood as it gives you the versatility to carry your little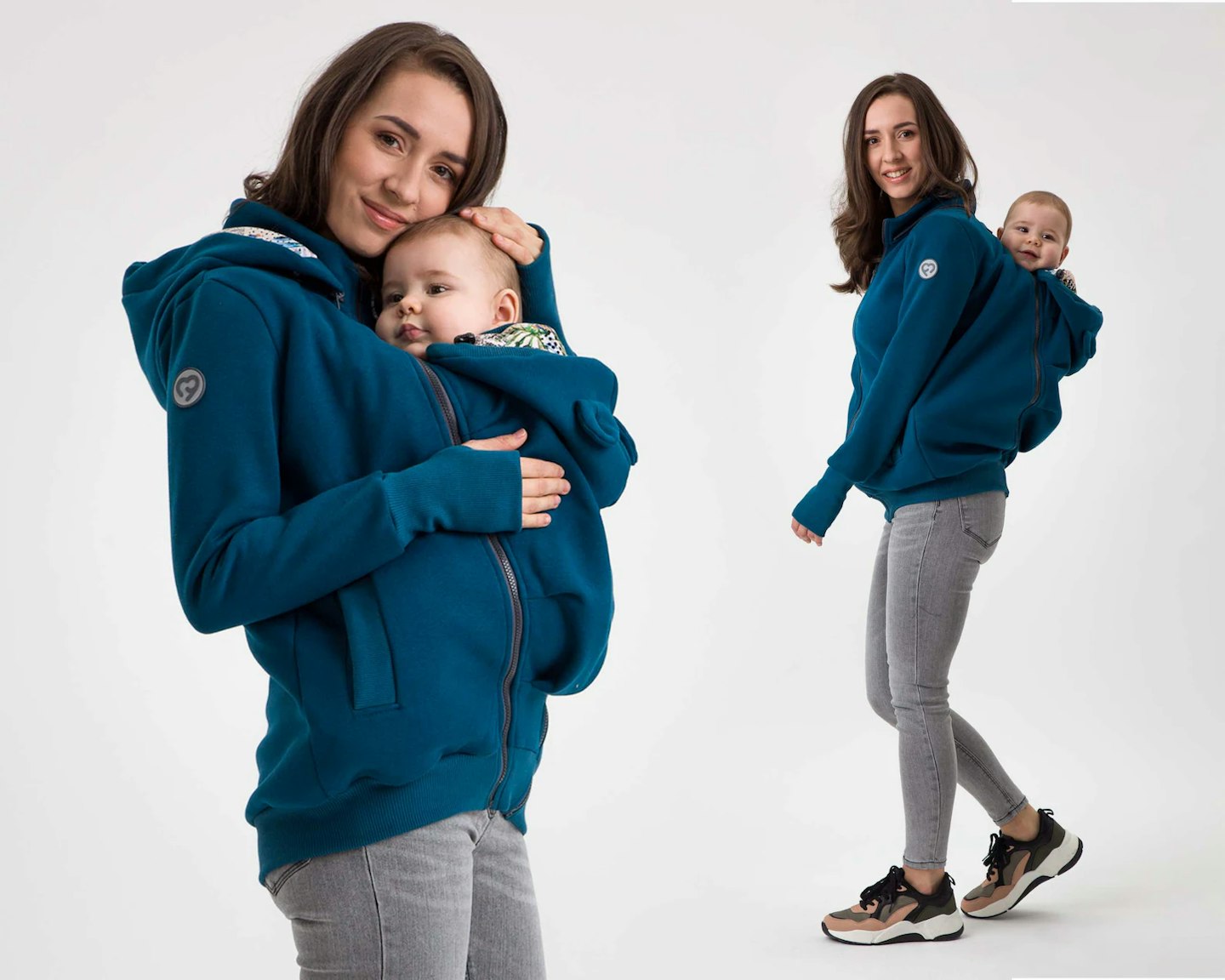 Best for fleece
Description
Perfect for strolls on chilly mornings, this fleece number is suitable for carrying newborns up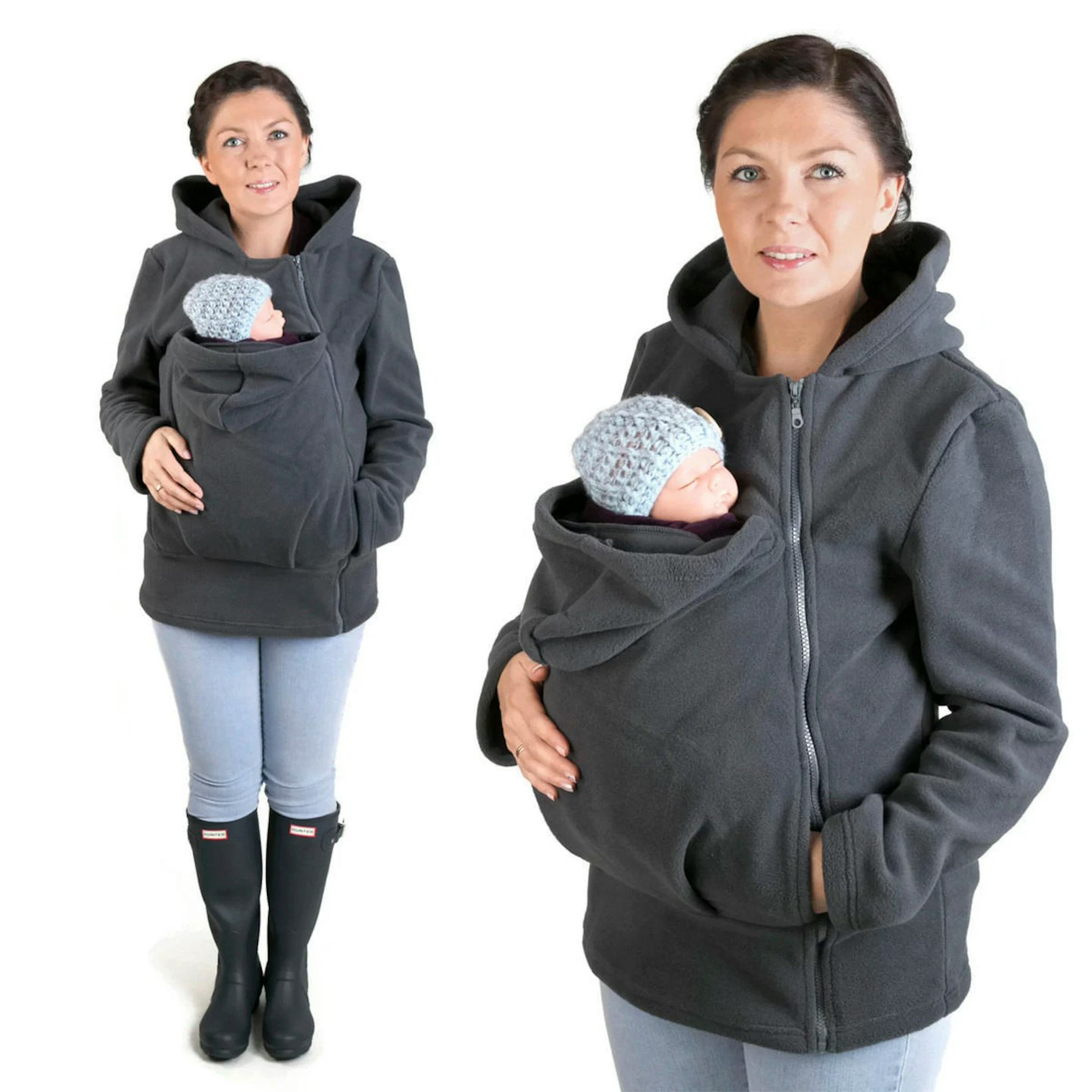 Best for style
Description
Another option that can be worn five ways, giving your wardrobe the utmost versatility with just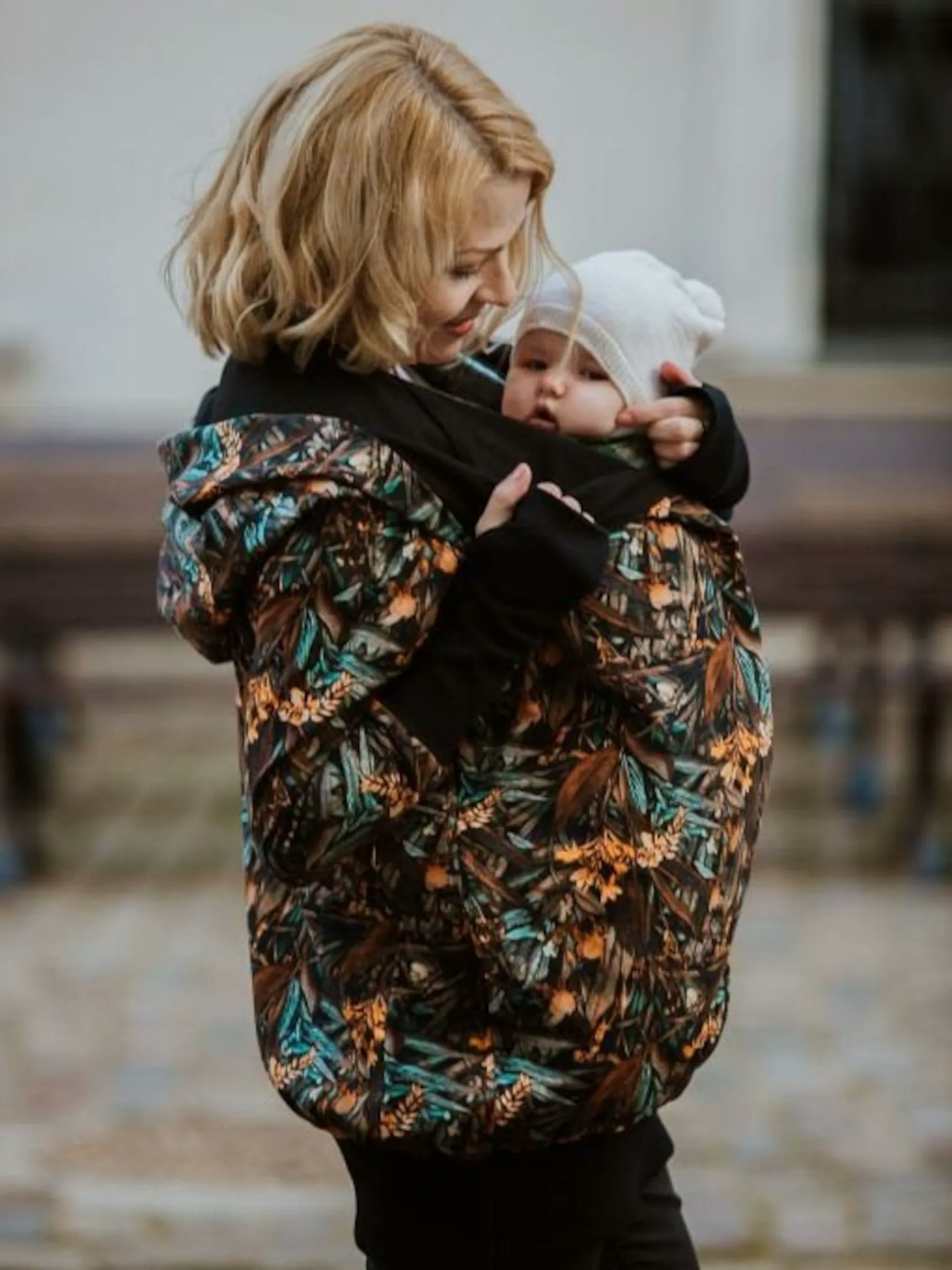 Best for a budget
Description
This JOYHOPE baby wearing sweater has a slim fit but holds your baby comfortably, as it's nice and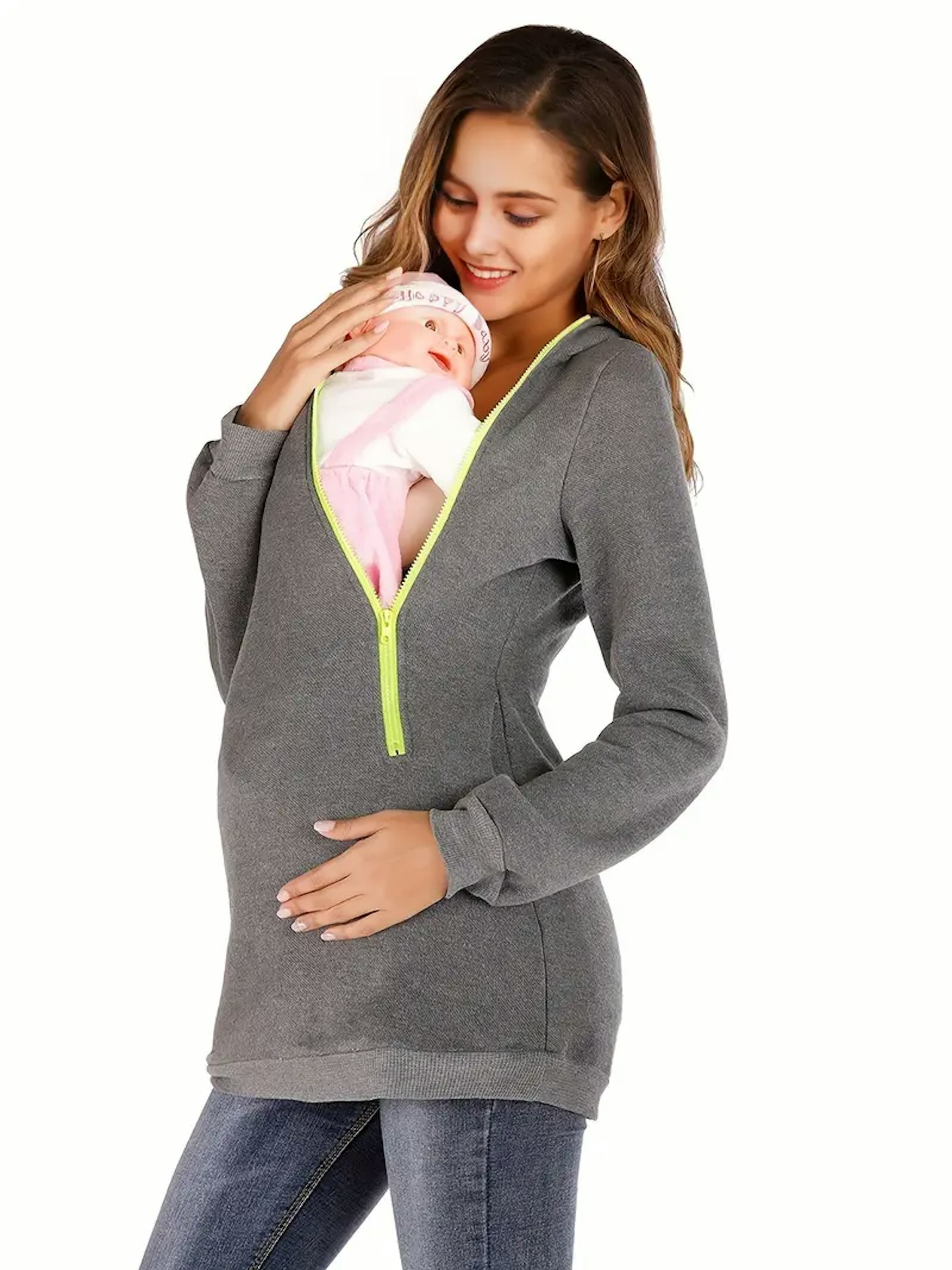 Best for occasional use
Description
This men's fleece is lightweight but soft. It has a hood for the baby and side pockets for you to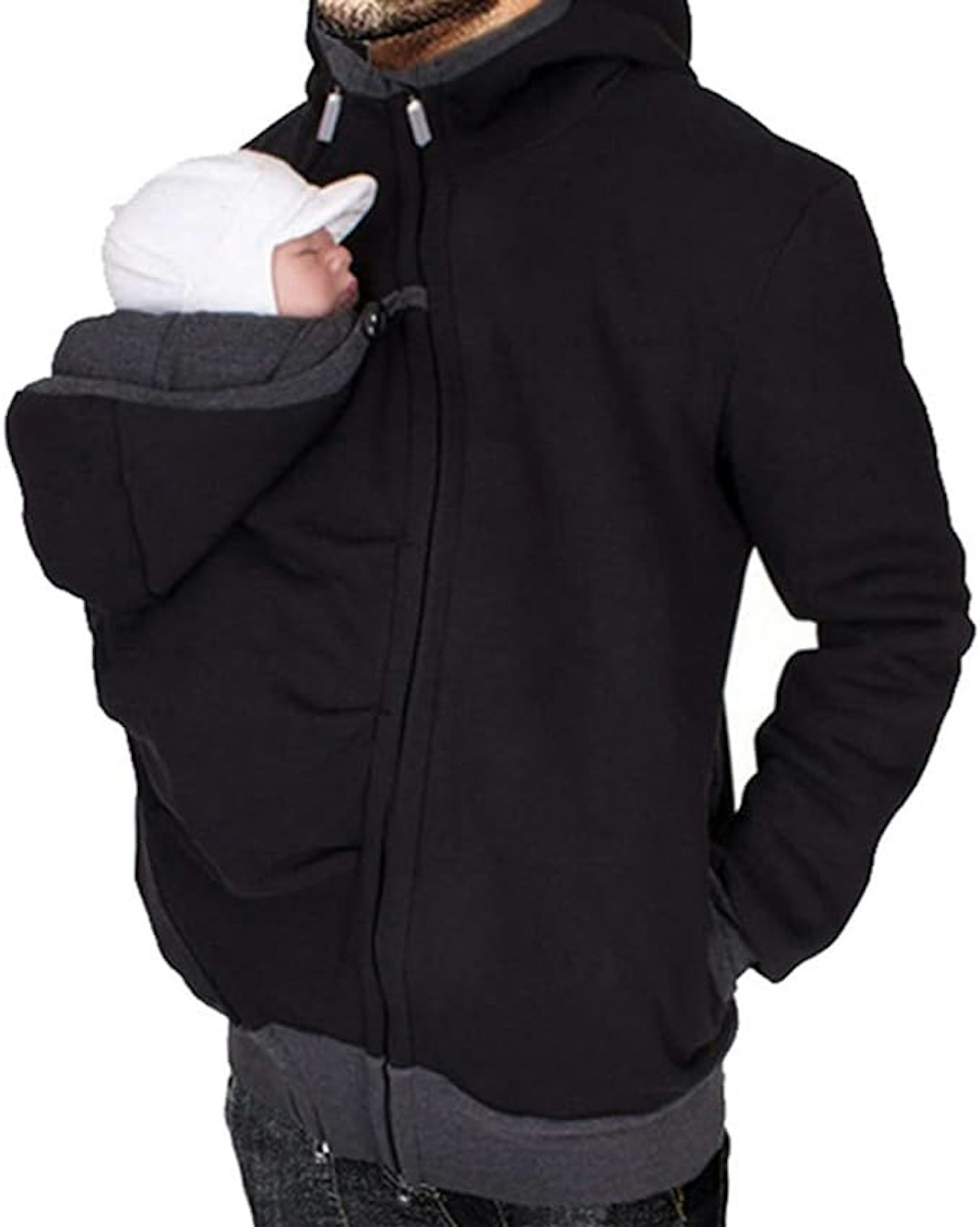 How do baby wearing hoodies work?
Just like regular hoodies, you undo the zip and put it on as normal. Then, put your baby in their baby carrier or sling and place them securely into the insert, making sure that their arms and legs aren't in an uncomfortable position. If the insert is removable, you may prefer to get someone to help you to put it on after you've held the baby to your chest.
If you're wearing it whilst pregnant, you won't need the insert on, but it's worth practicing so you'll know what to do when the baby arrives. Some of them are also make brilliant pumping or breastfeeding tops as the zips can be undone, giving you easy access and privacy as you feed them.
Arabella Horspool is a Commercial Content Writer for Mother&Baby at Bauer Media. She's a bookworm who enjoys cooking and spending time with her many pets.