Trying to find maternity bras and clothing as a plus-size woman is notoriously difficult. And although the highstreet is getting better, it can be hard to know where to find the best plus sized maternity clothes or bras. Add an ever-expanding chest and a growing bump - it can feel like mission impossible. Most stores only stock a limited selection of cup and back sizes. An ill-fitting bra will lead to discomfort - the complete opposite of how you want to feel when you're growing a human being. Having the right bra will leave you feeling confident, comfortable and well-supported. Fear not, we have found the best plus-size maternity bras that you will love.
What is a maternity bra?
When you are growing your baby, you may notice that your breasts will begin to grow as well. For some women, this happens as early as six weeks pregnant, others don't notice a change until their final trimester.
As your breasts grow, you will probably notice that your trusted favourite bra no longer fits. An ill-fitted bra can cause poor posture, back pain and neck pain. Maternity bras are designed with comfort in mind and relieve you of some of these symptoms. Usually, they have been made from a stretchy fabric, with adjustable straps and a more spacious back span.
When should you start to wear a maternity bra?
You should invest in a good maternity bra as soon as you feel uncomfortable in your pre-pregnancy lingerie. There is no set rule of when you this will happen. For each woman, it will be different but most find this happens towards the end of their first trimester.
How to tell if a maternity bra fits well
It is really important that your maternity bra fits comfortably. Here is our guide to telling if your bra fits well:
• Your entire breast should sit comfortably within your maternity bra without bulging from the sides or above
• The straps should not be digging into your shoulders or feel tight
• Choose a bra which fits on the tightest hook, this will allow room for growth
• The front and back of the bra should sit flat against your body comfortably
Are maternity bras necessary?
As your baby grows so will your body and especially your breasts. An ill-fitted bra could cause your breast to become inflamed or irritated. In pregnancy, your breasts are more sensitive and a restrictive bra will put more pressure on your chest. This is why many mums opt to wear nursing and maternity bras throughout the day and even at bedtime. The bras offer added support which can often make you more comfortable throughout the day and night.
Best plus size maternity bras 2023
Best maternity bra for large busts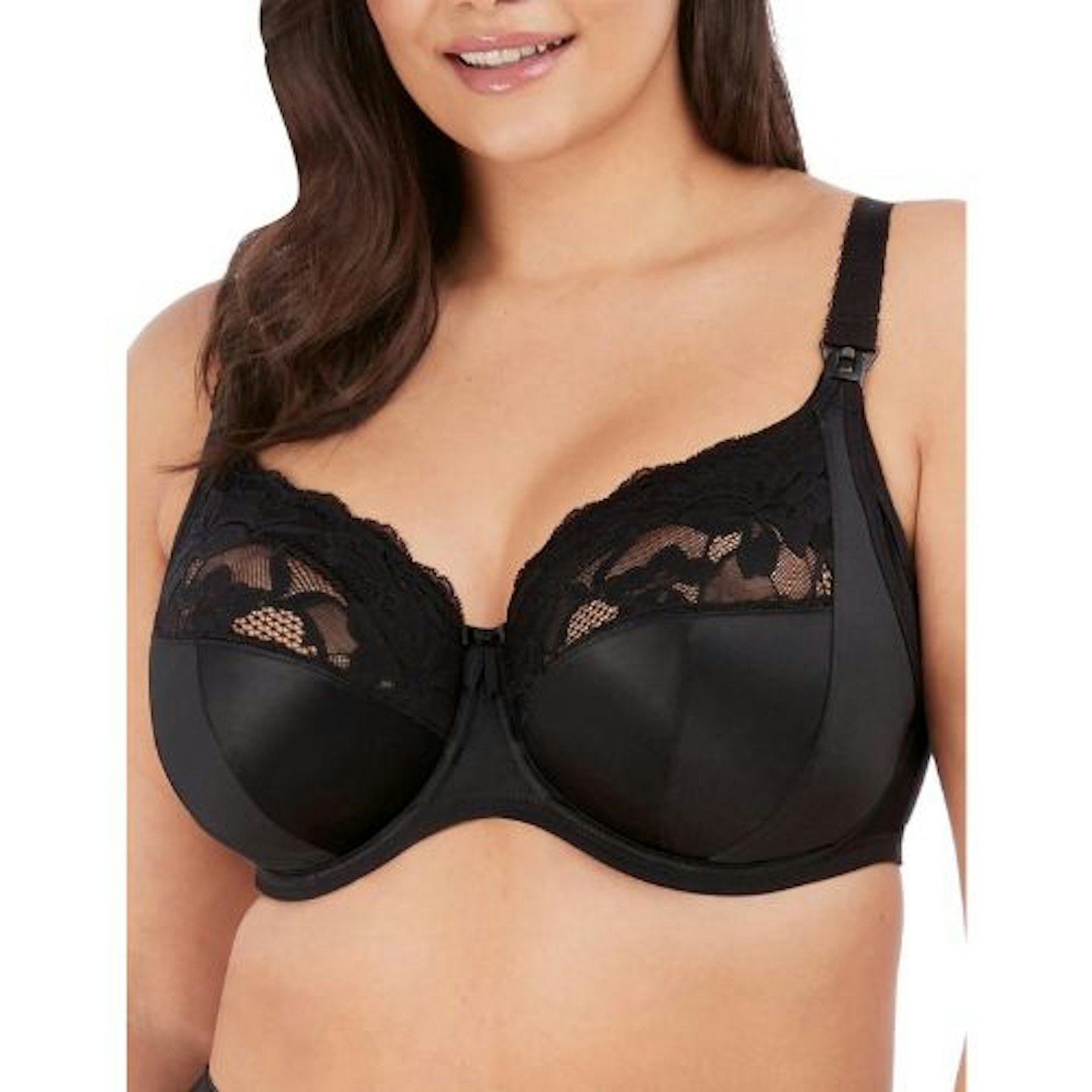 M&S
Description
This nursing bra from Elomi is available in sizes 36F to 44HH. It is designed to offer the utmost
Pros
Sexy design
Designed for full figures
Description
This super soft seamless bra offers comfort at an affordable price. The bra has been made from a
Cons
Can lose their shape after washing
Best maternity bra with removal pads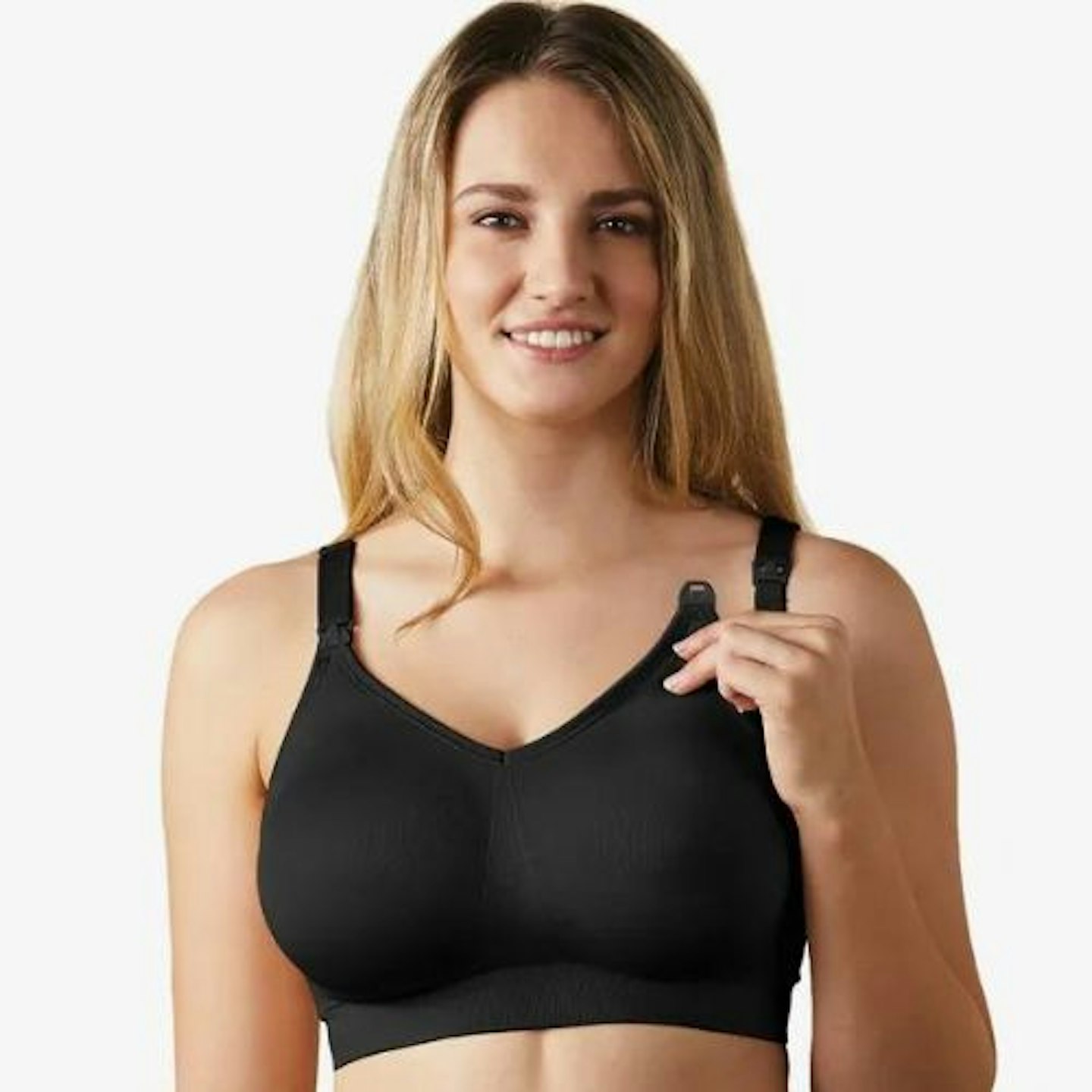 Jojo Maman Bebe
Description
This comfy bra moulds to the shape of your breasts whilst supporting them in place. This bra has
Pros
Removable pads
Seamless design
Double layer fabric
Best maternity bra without clips
Bravissimo
Description
If you are not planning on breastfeeding you may want a bra which doesn't have clip straps. This
Pros
Supportive
Clipless straps
Best maternity bra with underwire
Description
The Hotmilk Lunar Eclipse Plunge Flexi Wired Nursing Bra is perfect for mums who still want to
Cons
 Not suitable to use for mothers with pacemakers or defibrillators
Best maternity bra for heavy breasts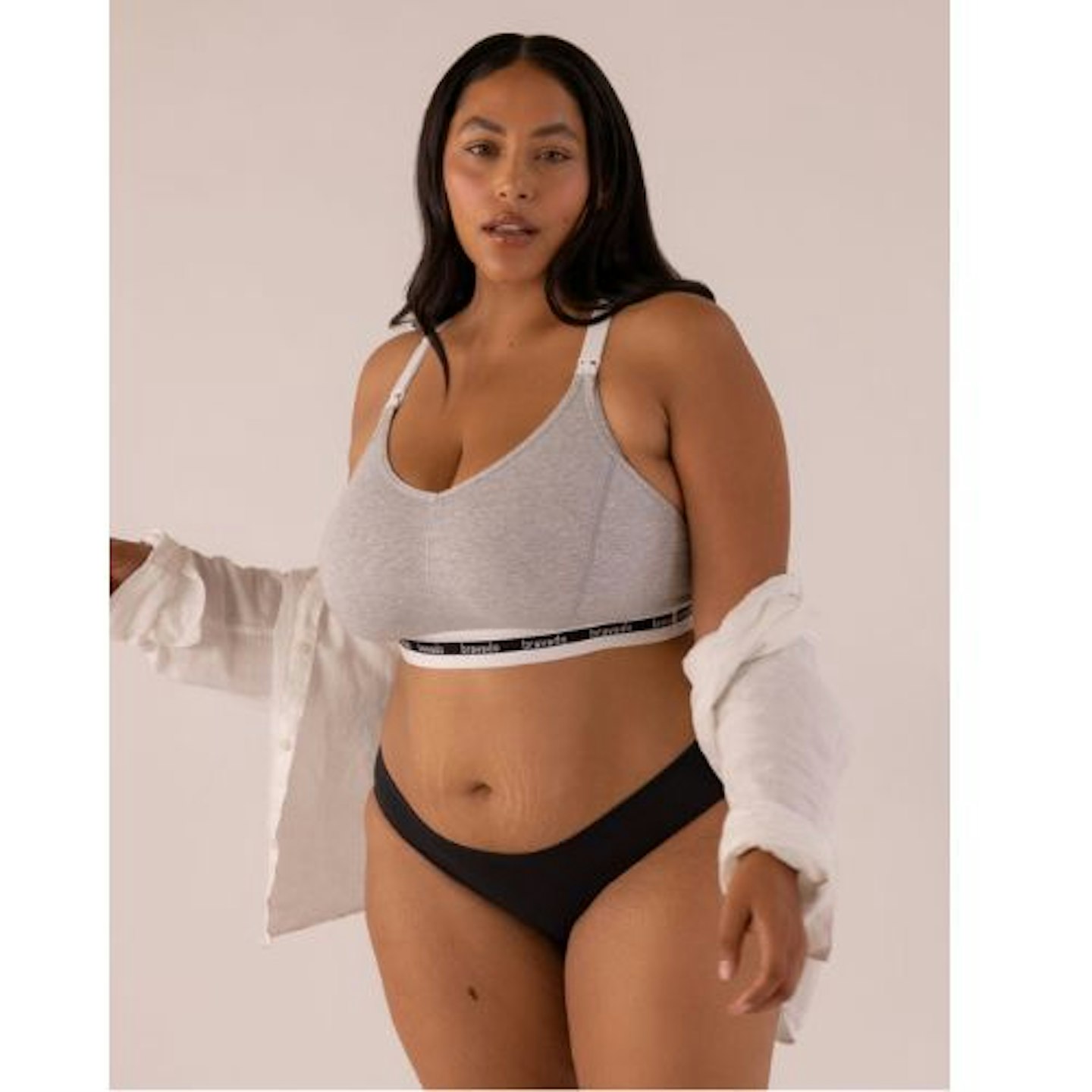 Bravado Designs
Description
This bra has been created and tested for heavier breasts. Bravado uses its own 'B' nursing clips
Pros
Suitable for large breasts
Wide bottom band for added comfort
Best maternity bra with back support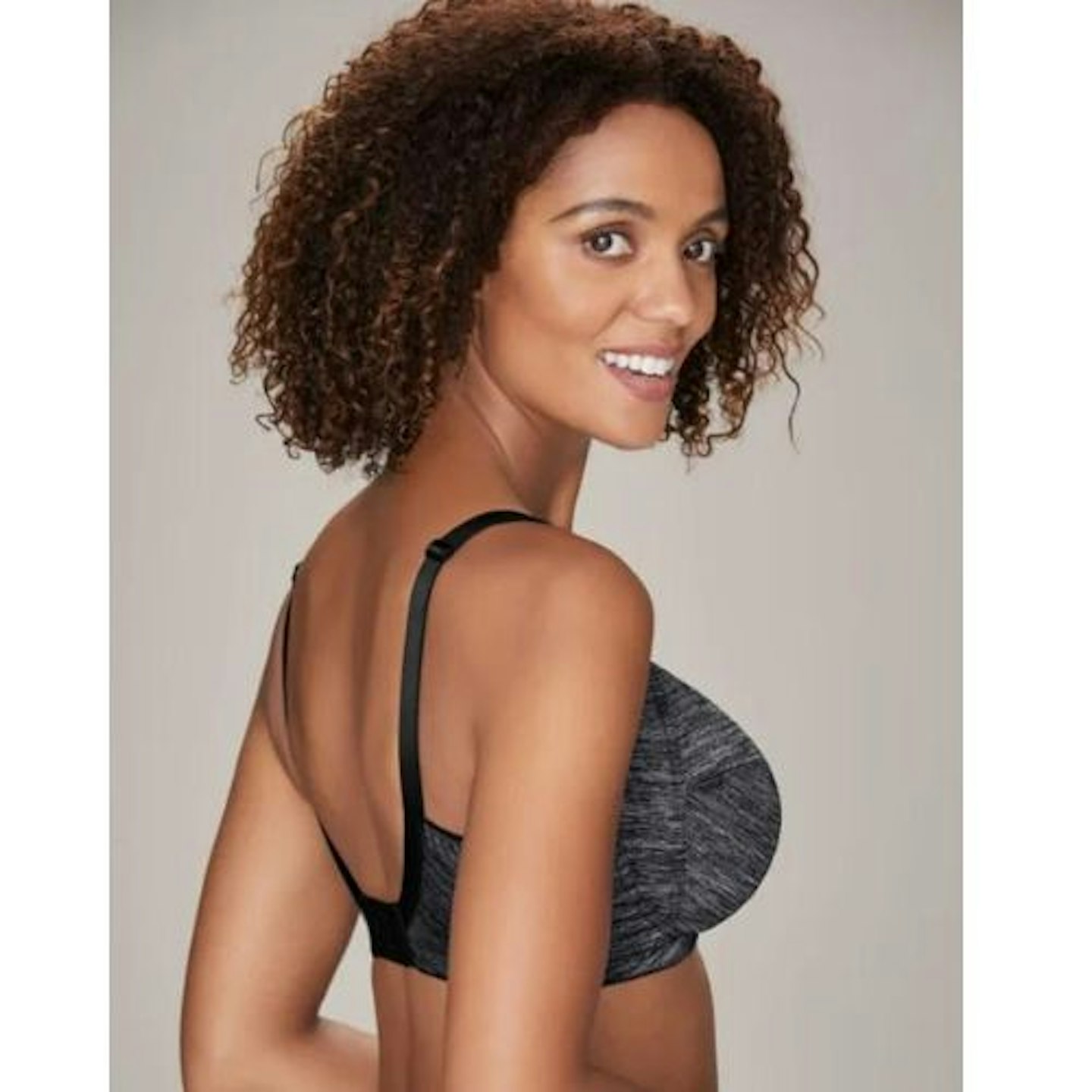 Bravissimo
Description
If you are looking for a bra with a little bit more back support this is a fantastic option. The
FAQs
Do I need a maternity bra if I'm not breastfeeding?
Maternity bras are not just for women who plan to breastfeed. However, they do make it easier if you do. This is because most maternity bras have small clips on the straps which makes it easier for you to breastfeed.
Can you wear a maternity bra when you aren't pregnant?
Oh, one hundred per cent. Maternity bras are the comfiest bras ever made - which seems like an oxymoron. As long as your maternity bra still fits comfortably there is no reason to not wear it after pregnancy or in our case when your children are toddlers. They may not be the sexiest lingerie and for some outfits, you may want to opt for a different style of bra.