You may have already heard of the original period and leak-proof underwear from Modibodi, but did you know they're launching a full maternity range as well as baby products?
Modibodi was founded back in 2013 by mum of four, Kristy Chong, who created the brand after suffering from light incontinence while training for a marathon after giving birth.
We caught up with Kristy around embracing your leaky body, tips for parents trying to be more sustainable, as well as getting an inside scoop on her favourite products from the collection.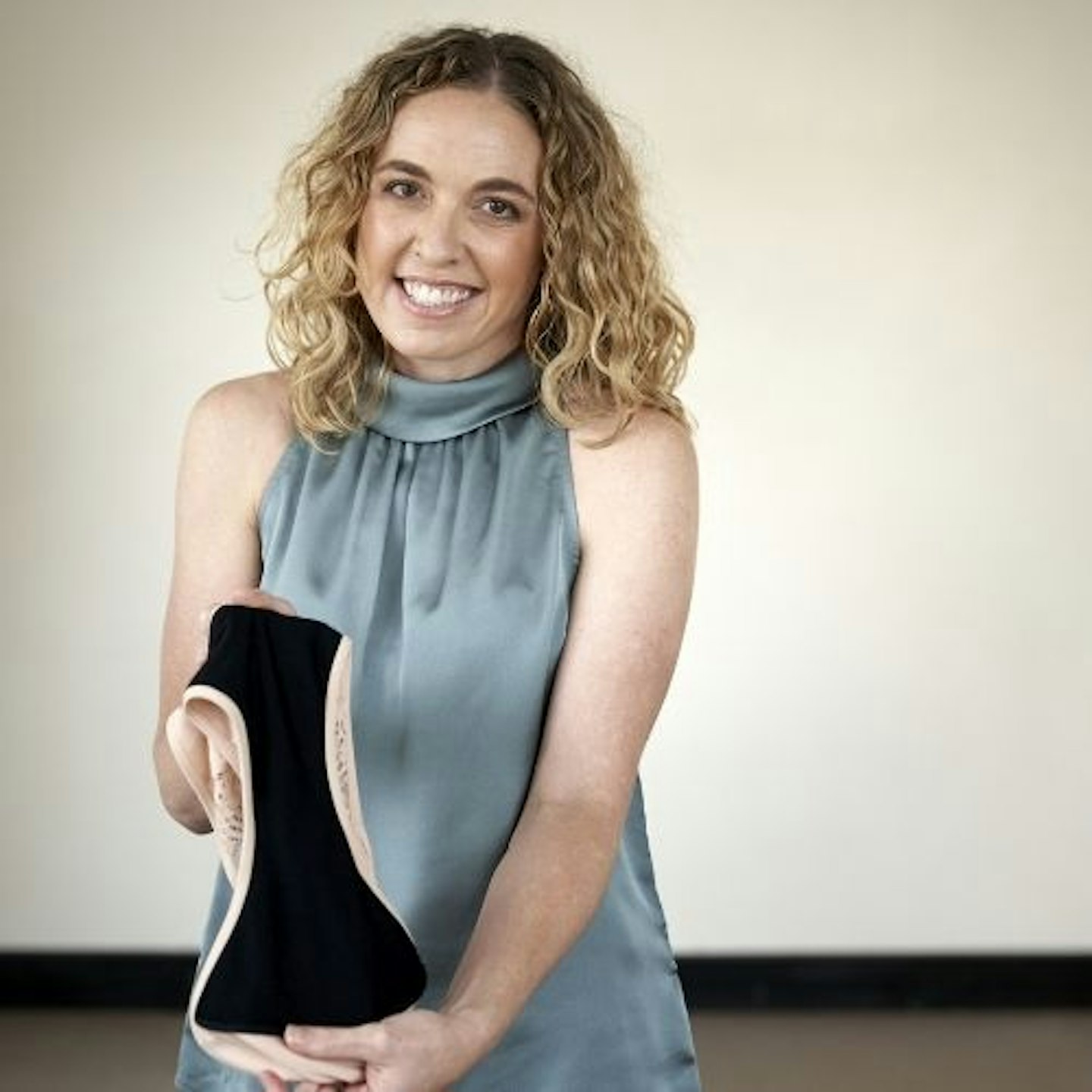 Kristy Chong, Founder and CEO
What is your favourite item from the collection?
Kristy said, "Although I initially launched Modibodi to deal with periods and bladder leaks for women, I soon found that our technology worked within several products to help both teens, women, men and now babies.
"We currently have 48 products across our ranges and they're all very special to me. From our new maternity range, our new Breastfeeding Bra and Cami have the most amazing design, fit and comfort and I'm so proud to be sharing them with you.
"After breastfeeding four kids, I've tried my fair share of maternity bras. They were uncomfortable and offered no functional support for sweaty, leaky breasts. Disposable breast pads were scratchy, stinky and never stayed in place.
"The comfort of this new bra is phenomenal. I actually think you'll want to wear then every day, even after the pregnancy and postpartum stages!"
Any tips for parents trying to be more sustainable during and after pregnancy?
Kristy goes on to add, "We are fiercely committed to sustainability and reducing our reliance on single-use items such as pads, tampons and disposable nappies to manage leaks.
"To date, we've sold millions of garments worldwide, saving billions of single-use disposable hygiene products such as pads, liners and tampons from ending up in the landfill.
"Our goal is to communicate that changing the world should be as easy as changing your underwear or the nappies you use.
"My top tips are that every step you can take to being more sustainable is a good one! A lot of parents are all trying to make better choices. From social change outside the house to our personal decisions at home. Use your voice to encourage other brands and government leaders to make more sustainable changes and commitments.
"Also don't put too much pressure on yourself, especially when you're pregnant, because parenting can be hard enough."
What advice would you give to anyone who is trying to embrace their leaky body?
"Be kind to yourself. Both pregnancy and post-partum bodies are precious, although you might not always feel that way.
"We're for stretched bellies and leaky, life-giving boobs. We're down with discharge, unexpected bladder leaks, stitches and scars, and learning that a big part of a new baby is a new body - yours as well as theirs."
How do you see this maternity collection helping new parents?
Kristy said, "Comfort was a priority when designing our Breastfeeding Bra and Cami, which both feature a wire-free design and internal power mesh for serious support, while still being safe and comfortable enough to sleep in.
"Our goal was to create a product range that is not only better for your body, but better for the planet too, through reducing the need for disposables."
What would you say to anyone who's unsure about making the switch?
"Our global customer base has prevented over 2.5 million bin bags of disposable hygiene waste from ending up in landfills or flushed into the ocean, a figure we are extremely proud of!
"Not to mention disposable breast pads are uncomfortable, expensive and damaging for the environment. They can also look 'lumpy' under fitted clothes and regularly move about, especially overnight, so you wake up soaked in milk.
"Beyond convenience and environmental benefits, long term, leak-proof apparel is more cost-effective too. Most of all, I hope that Modibodi's new range helps new mums feel confident in themselves, and make managing leaks easy, because parenting isn't!"
Anything that helps the planet, comfortable and supportive, and makes life easier as a parent, we're totally on board with!
Discover the full Modibodi maternity range
JUST SO YOU KNOW, WHILE WE MAY RECEIVE A COMMISSION FOR PURCHASES MADE THROUGH LINKS, WE NEVER ALLOW THIS TO INFLUENCE PRODUCT SELECTIONS.
Designed to support mums and their bumps, it's the sustainable solution to leaks you've been waiting for. Supporting you at all stages of life, this collection includes a breastfeeding bra and cami, plus pregnancy and post-partum briefs. Here are our favourites from the new maternity range, plus some products for baby too.
Description
Are you experiencing leaky boobs? Ditch the disposable breast pads and swap them for this
Description
These maternity briefs claim to be Modibodi's most absorbent lining ever and will protect you from
Description
Instead of wearing a bra to keep your leaky boobs at bay, this top will protect you day and night.
Read more popular articles