Although most of us lose up to 100 strands of hair a day (on average), when you're pregnant or postpartum this number can drastically increase. This is mostly due to hormonal changes, as well as the stress that naturally occurs when you're looking after a newborn. To help, Augustinus Bader—the luxury skincare brand loved by Victoria Beckham and Gwyneth Paltrow—has just launched its new Hair Revitalizing Complex, a supplement that aims to combat thinning, shedding, and breakage, and can support new hair growth.
The Augustinus Bader brand is famed for its science-backed approach to beauty. Founded by Professor Augustinus Bader, a leading stem cell and biomedical scientist, each product is only released into the market after extensive and rigorous clinical trials are run and its formula has been proven to deliver "outstanding and tangible results."
According to the brand, trials for the Hair Revitalising Complex show that the product reduced hair damage by 98 per cent for participants who took the supplement, compared to just one per cent of participants who were taking a placebo.
Each capsule is packed with good-for-you ingredients such as vitamin k, ashwagandha root extract, moringa leaf powder, and fenugreek seed extract, which works by targeting the root causes of unhealthy scalp and hair and creating an optimal environment for your hair to grow. And just as important as what is in the supplement is what's not in it. Unlike many other ingestible hair products, Augutinus Bader's Hair Revitalising Complex doesn't rely on marine collagen or large amounts of biotin to strengthen hair follicles, both of which can be allergens and irritants for some users.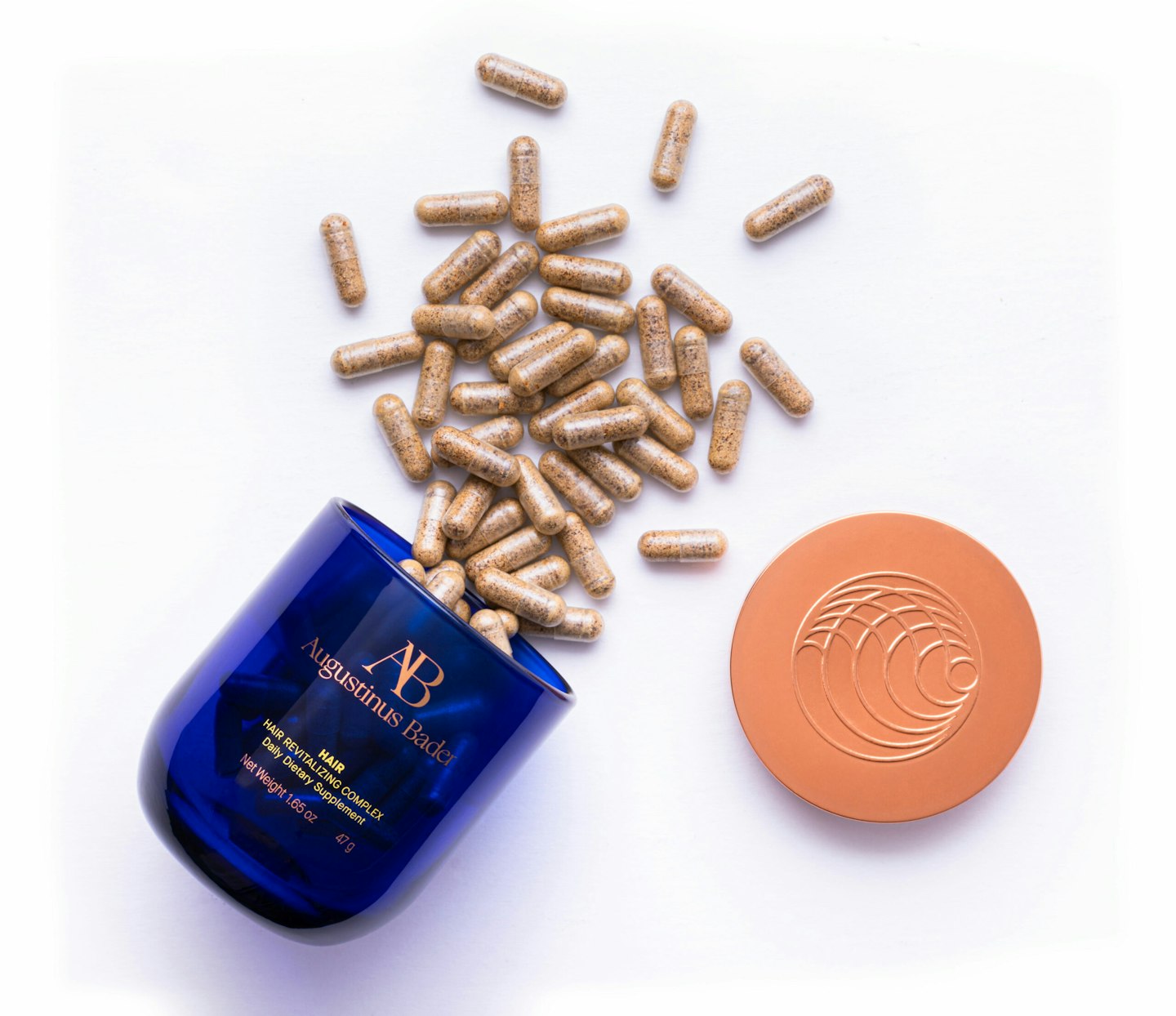 Users are already raving about the effectiveness of the product. One reviewer wrote, "I started really seeing results around 2.5 months in, now my hair is strong, healthy and shiny. I also have lots of baby hairs growing in around the edge of my hairline. 100 per cent recommend this supplement!"
Another reviewer not only saw outstanding results for her hair but for her skin, too: "Literally. Best hair vitamin I have ever used. Even before I noticed results within my follicles, I noticed how positively it affected my skin! I have been using this product for a few months now and it truly is a next-level product. Try it, stick with it, you will love it!"
Augustinus Bader offers free worldwide delivery and gives customers the opportunity to donate 5 per cent of their order value to a charity of their choice. And if you do become a devotee to the supplement, you can subscribe to their auto-replenishment option which gives you 20 per cent off each order. Sounds like a good time to say goodbye to breakage and hello to healthy hair.