When you've got a baby in the house, it's easy to get overwhelmed by the number of dirty nappies that your little angel gets through in just one day. Here we take a look at the best nappy bins around, taking into account their ease of use, capacity, how eco-friendly they are, and of course the all important price.
You might be wondering what the point of a nappy bin is and how it differs from a normal bin? Well the quick answer is it locks away the odour and keeps all the nasty bits away from little hands. For the longer answer as to why, read on...
What are nappy bins?
Luckily, nappy bins exist to safely contain dirty nappies and trap the smell. This means you don't have to fill up your kitchen bin with dozens of nappies. There are many different types of nappy bins and buckets around, some even have a handy design which only needs to be used with one hand - very handy if you've got a wriggly baby in one hand and a dirty nappy in the other!
So whether you've decided to use disposal nappies, or try the more eco-friendly approach with reusables, you're bound to find a nappy bin or bucket that works for you.
To make life with a newborn that little bit easier, we've rounded up our favourite nappy disposal systems on the market for you to choose from - from nappy bins, to nappy buckets.
Editors choice for best nappy bin
Description
The Angelcare Nappy Disposal System features a push and lock system, a multi-layer film in the
Pros
Simple design
Traps smell
Easy to clean
Cons
Average capacity
Needs refill cartridges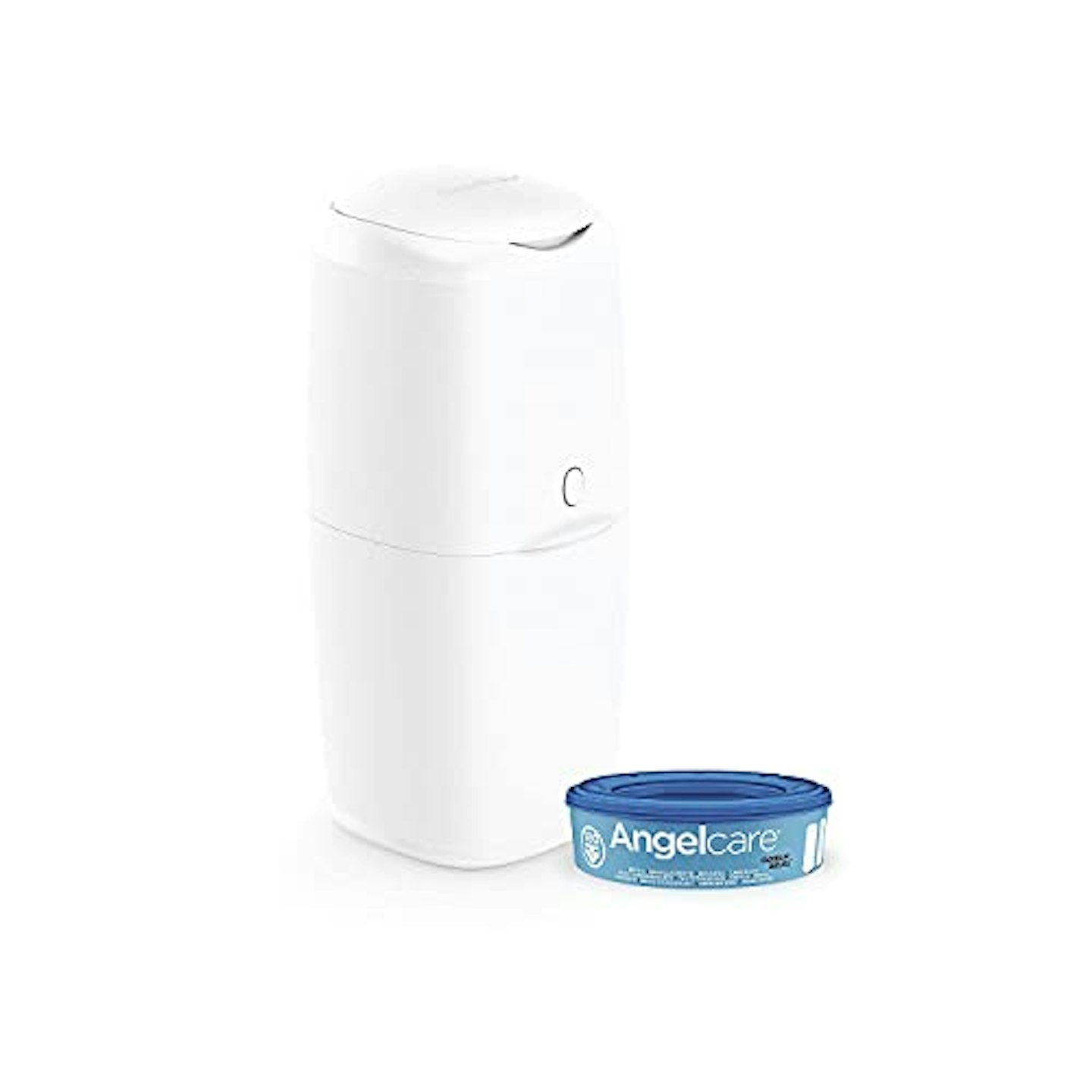 Best eco-friendly nappy bin
Description
This Amazon best seller makes nappy changing quick, easy and clean - and we know the Tommee Tippee
Pros
Antibacterial greenfilm
More eco friendly
Traps smell
Cons
Average capacity
Needs refill cartridges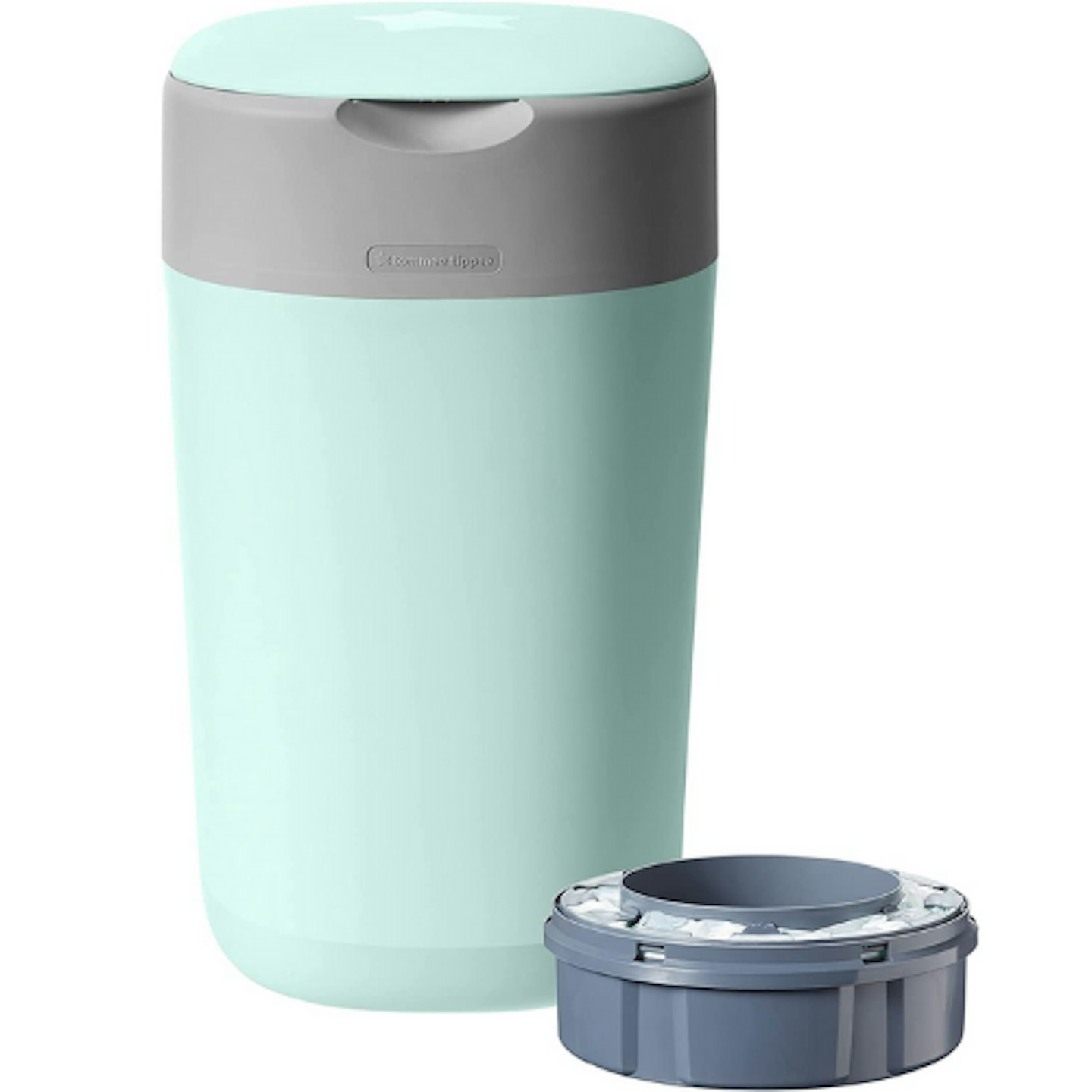 Best large nappy bin
Description
It's taller and thinner than most nappy bins. Keeping odours at bay, it has an easy-to-use pedal
Pros
Pedal system
Traps smell
Fits most kitchen bin bags
Built-in storage
Cons
Smaller capacity than others
Price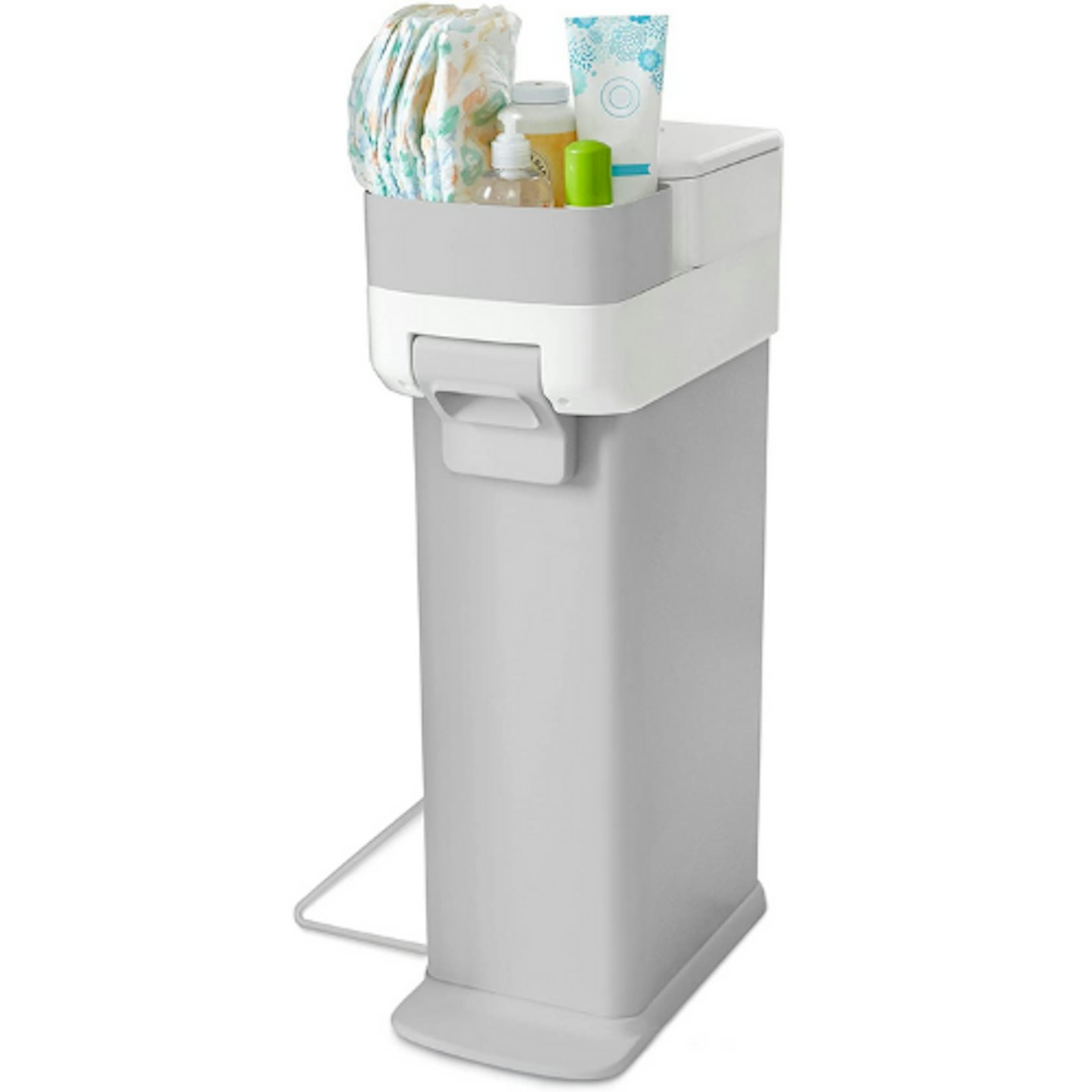 Best nappy bucket
Description
Simple and practical with a lockable lid to keep your little one's hands out, this bin is perfect
Pros
Comes with laundry bags
Traps smell
Can contain a full load of nappies
Cons
Smaller capacity than others on the market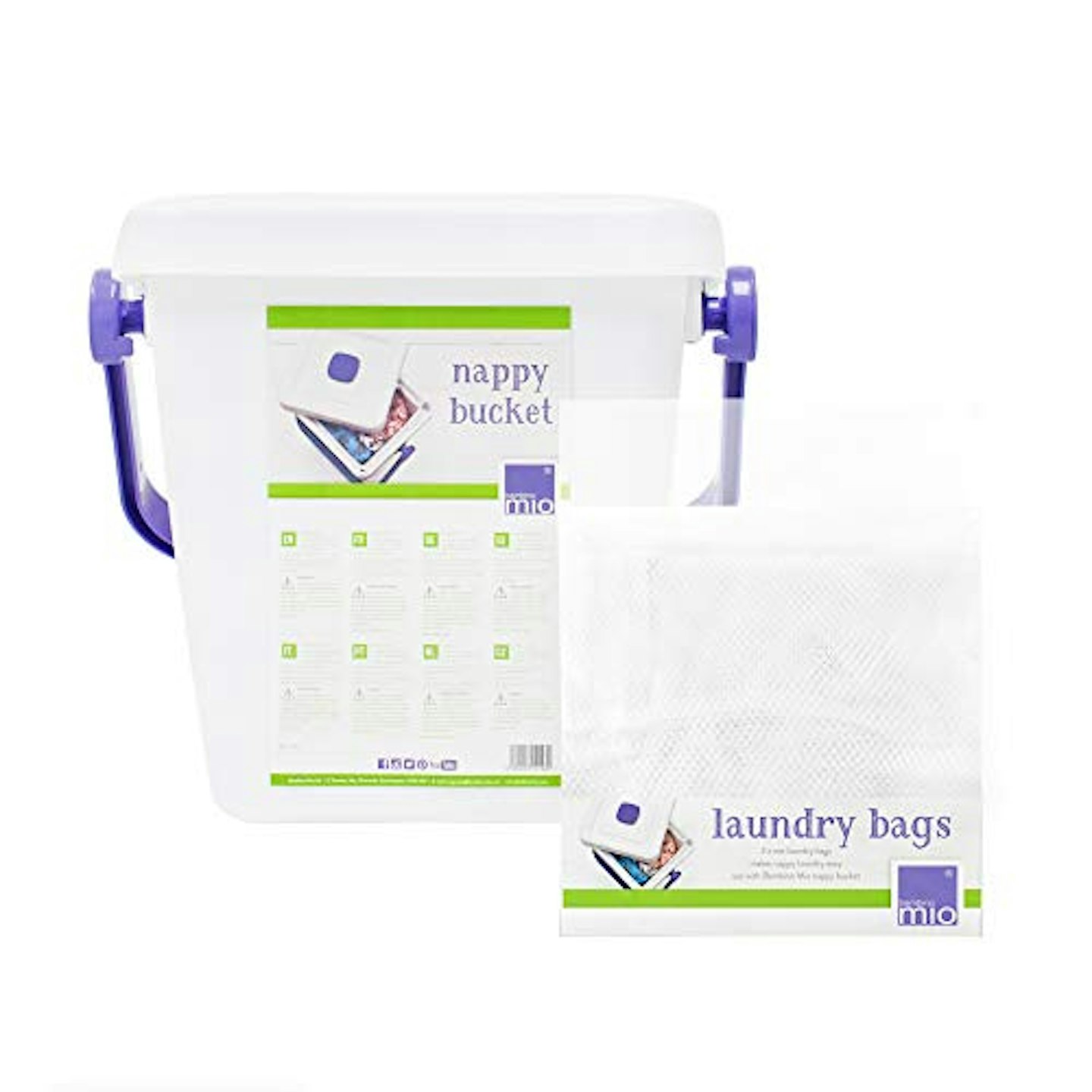 Recommended nappy bin
Description
This is another great option for environmentally conscious parents who are committed to reusable
Pros
Large capacity
Traps smell
Easy to clean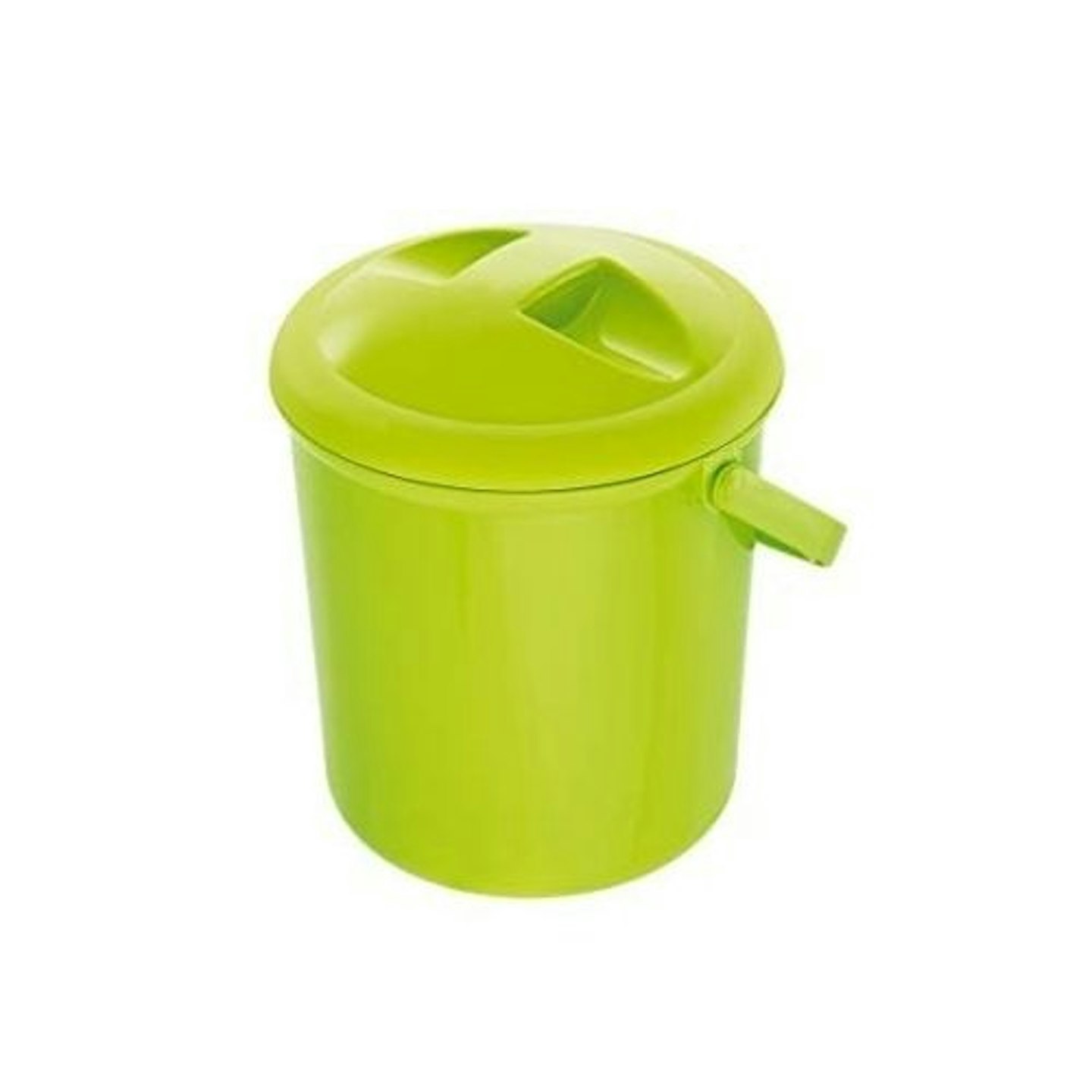 Best nappy bin for trapping odour
Description
**This nappy bin was Shortlisted Best Product for a Newborn - 0-4 months at the Mother&Baby Awards
Pros
Use any plastic bag
Traps smell
Easy to clean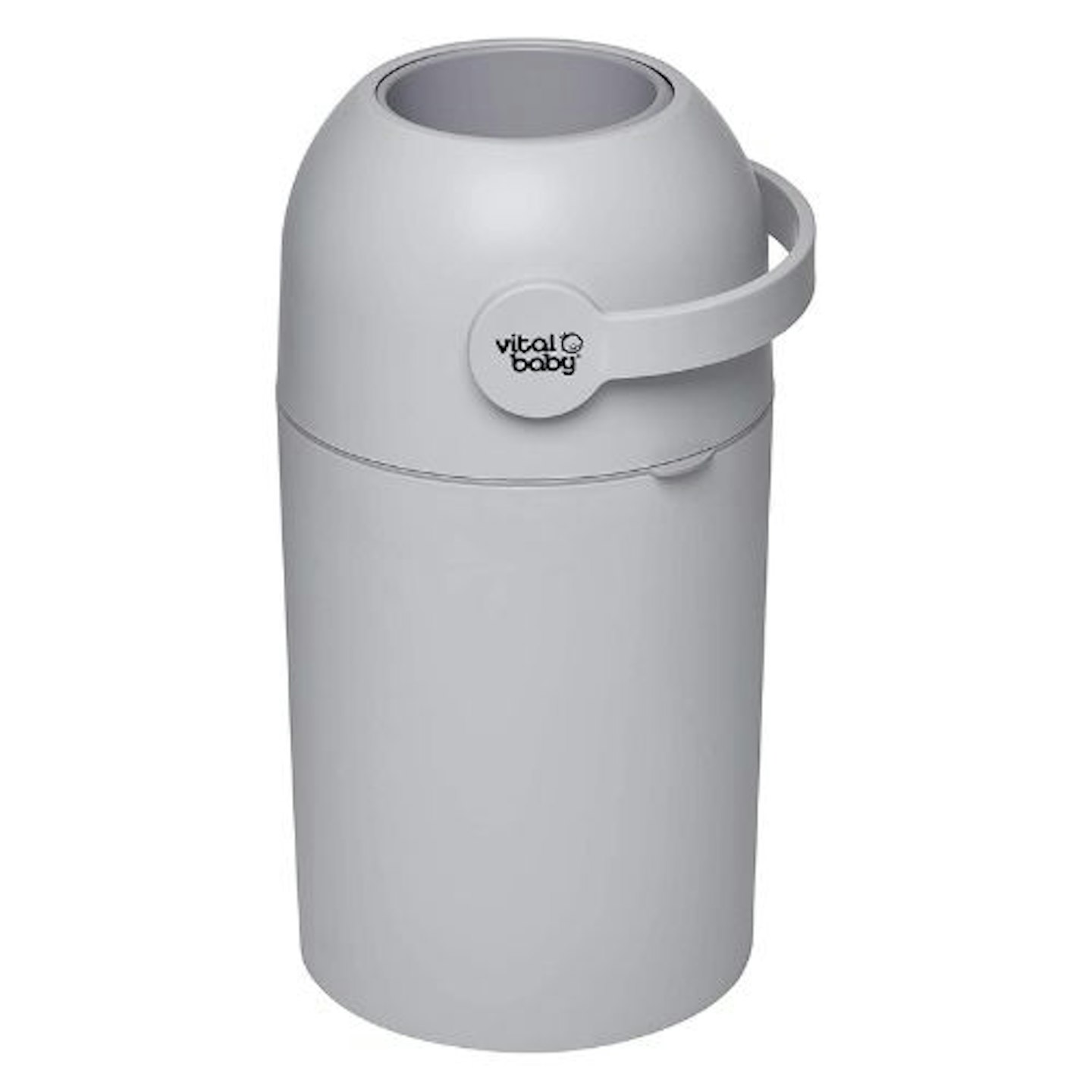 Best classic nappy bin
Description
With a foot pedal that you can press to open the lid, this nappy bin from Korbell is a brilliant
Pros
Handy foot pedal
Three-part system to lock in odours
Very large capacity
Cons
Needs refill cartridges
Price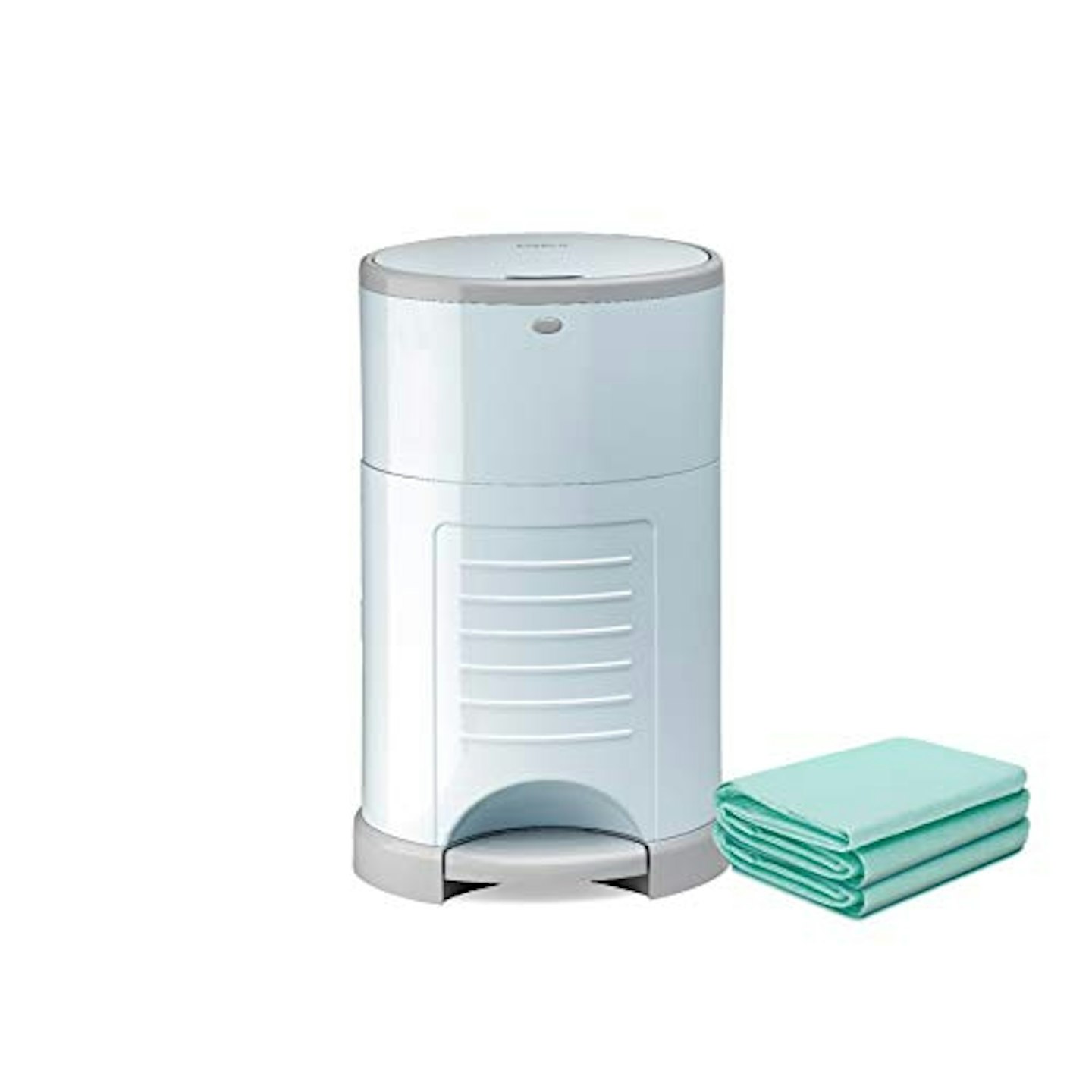 Things to look for when buying a nappy bin
Nappy bins come in all shapes and sizes, literally, so it's important to know what to look for when you're choosing one. Think about where you plan to have it. The capacity will obviously affect how quickly it will fill up, so how easy is it to get to your outside bin?
Are you eco-conscious? If you are, then you might find you want to look at the reusable nappies and the nappy buckets available. Alternatively, it might be the lock and twist system that appeals to you, locking away the smell.
Most use liners or cartridges, so it's important to check how they work before you buy - you'll need to factor in the cost of the cartridges and make sure it suits your budget.
What are nappy bin refills? Can I just use normal bin liners?
The majority will use refills, usually in the form of cartridges, which just slot into the bin. However, there are some models which can use a normal bin liner. Of course, if you go down the resuable nappy route, then you can also use mesh bags instead of the bin bags. Mesh bags allow you to throw all the nappies straight into the wash without having to handle them a second time.
Do they smell?
No, nappy bins don't smell! The main advantage of getting a nappy bin is to lock away the smell.
Are nappy bins essential?
We think so! A nappy bin might seem an odd purchase; why not just take the disposable nappy out to the dustbin when you change your baby's nappy? Does a nappy bin really save you that much time? We found it does and we know when you've got a newborn, every second counts. If you shave a few seconds off your day by only having to make the trip to the bin once, instead of 15 times, it soon adds up to be a useful buy. This is especially useful if your baby is poorly, or if the weather is terrible.
Plus, the ones we've selected in our guide have odour-trapping abilities, to keep nasty smells away, and anti-bacterial properties to keep everything sanitised.
How do nappy bins work?
All you need to do is change your baby's nappy, roll it up, and pop it in the nappy bin. Nice and easy!
Remember that the suggested usage the manufacturer gives you will be based on Size 1 nappies, so the bins will obviously contain fewer as your baby increases in nappy size.
Are nappy bins safe?
Nappy bins are perfectly safe so long as you always make sure your baby can't reach in and help themselves to dirty nappies. Keep them out of reach of little hands at all times, and make sure the plastic bags or liners aren't within grabbing reach.
Which one is the best?
We reckon you'll be good to go with any of the bins selected in our list but we really rate the Vital Baby® HYGIENE Odour-Trap Nappy Disposal System as it ensures unpleasant aromas are locked away, holds a good amount of nappies and you don't need to buy any expensive refill bags. Bonus!
How Mother&Baby selected the best nappy bins
Our product recommendations are based on a combination of real-world testing from our burgeoning army of mum testers, and the extensive knowledge of our experienced editorial team and product specialists. Where we can, we also consult experts who specialise in that field to ensure you get the right advice along with the right product, and we listen to what you say as well. Our thriving mum community on our Facebook group #mumtribe also often hold great insights as to which products mums really like best and why helping us highlight the products that meet what you really want.
For the essential products, our annual Mother&Baby Awards shortlist the top products tested, and you can find full reviews from our mum testers provided on the product page. The winners and runners up for each category then will appear in our top picks article for that product, along with other products that were rated highly by our team.