Advertisement Feature
If you're on the market for a high-tech stroller that combines eco-friendly materials plus comfort and safety, meet Anex.
Anex's mission is to make parenting cool, by offering functional, quality and stylish baby products. Their strollers are the perfect balance between practicality and design, created to suit your lifestyle.
Read on to discover more about their versatile strollers, whether you're seeking city-sleek style or off-road adventures…
Anex Air-X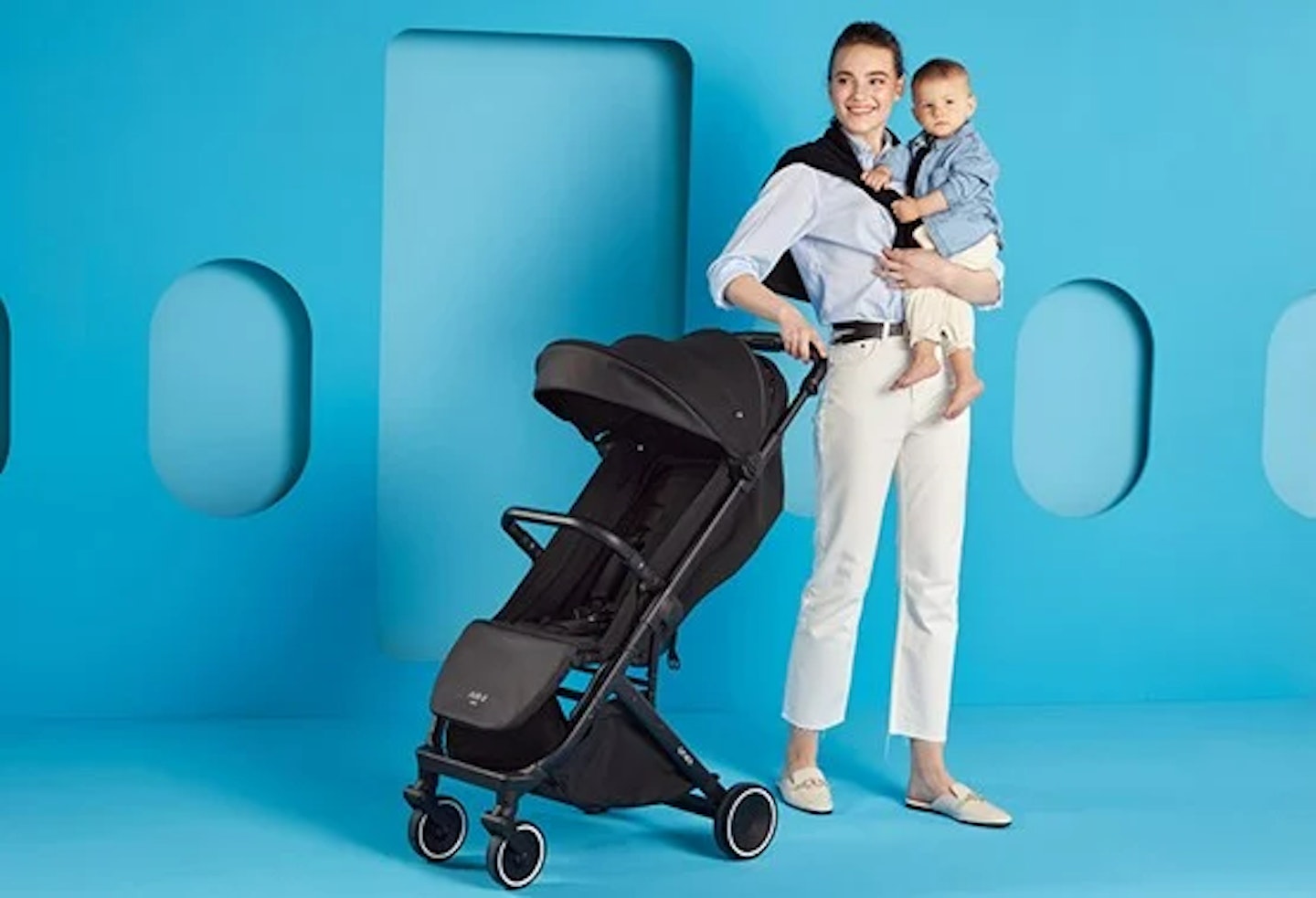 The Air-X is a lightweight stroller designed for parents that are always on the go.
The stroller's compact size and its ability to be folded and unfolded with just one hand makes travelling a breeze.
If you like to be adventurous, the Air-X stroller easily smooths out road bumps thanks to its double level shock-absorption system. For safety and convenience, it has a 5-point harness and a removable bumper. The spacious water-repellent hood fully protects your child from rain, wind, and direct sunlight.
Its minimalistic stylish design will make you stand out from the crowd.
Specs:
Suitable for newborn (0+) up to 15 kg (up to 3 years).

Integrated automatic locks fix the stroller in the folded/unfolded position.

Available in 3 colours: Toffee, Black, Gray.

Additional accessories include a raincoat, a mosquito net and a foot cover.
Anex l/type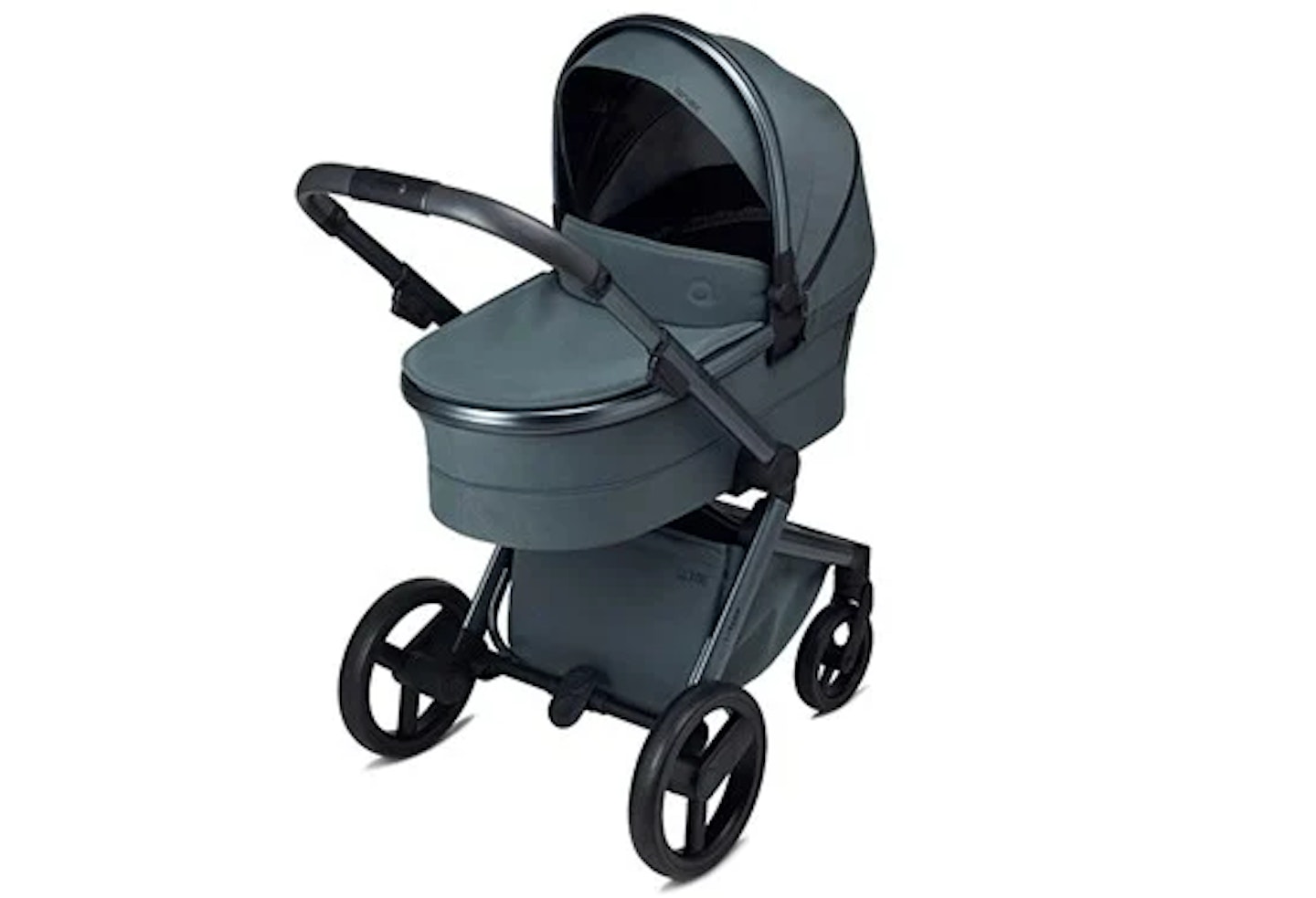 A handy stroller designed for real life. The l/type has all the essentials for parents and babies for everyday use and travel: a neat design and easy to use. It's a smart choice for parents who care about functionality and usability. From the double ventilated carrycot to a front or back facing seat, this stroller is suitable for newborns and beyond. The large hood protects your baby from rain, wind and sun.
l/type is equipped with a large basket, and can withstand 5kg of load, so there's now even more space for your little one's essentials.
Specs:
The carrycot can be folded to a compact 850x430x230mm.

Reversable seat unit can be folded with frame in both directions.

Presented in 3 colours: Onyx, Frost, Owl.
Anex e/type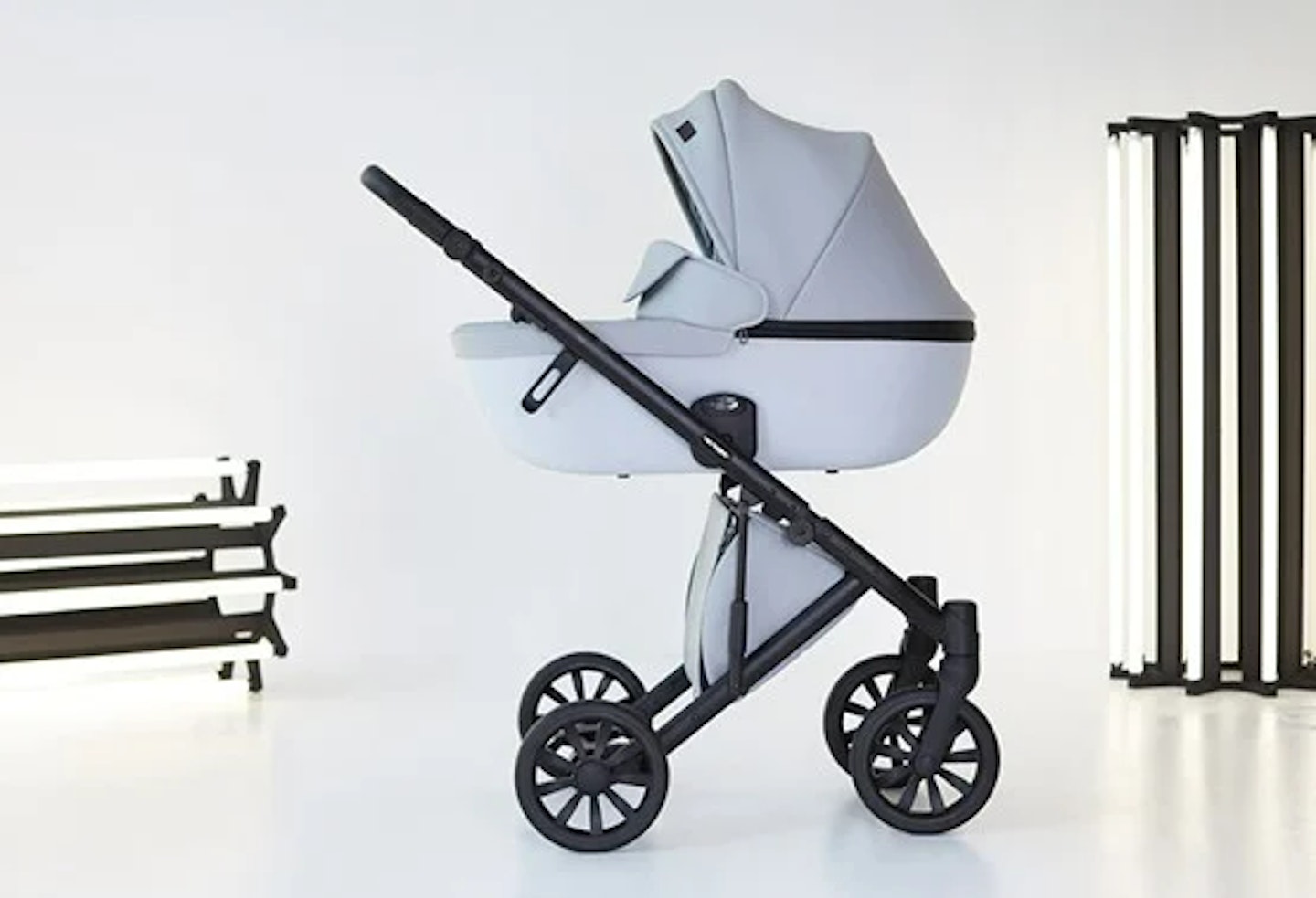 The Anex e/type is a new generation of stroller, effortlessly balancing style and comfort. Small but durable wheels with an anti-wobbling and triple shock absorption system provide a smooth run, while the compact and practical bag contains all the necessary things for everyday trips. On the exterior, eco-leather protects your child from the sun and rain, while a memory button system helps to adjust the hood's position with one hand.
The seat unit includes a new adjustment system for the back of the seat, with a 5-point harness to safely hold your baby in the stroller. The frame can be folded together with the seat unit.
Specs:
Durable Air-free wheels.

The frame is equipped with the protection system from accidental folding.

Anex e/type model is presented in 3 colours on the UK market: Noir, Caramel, Marble.
Anex m/type
The Anex m/type is the stroller for those who are in constant movement and who love off-road walks. Its carrycot and seat unit are specifically designed for safe travels with your child. The water-repellent and UV protected hood means bad weather is not an obstacle to explore the world. The comfortable adjustment system for the back of the seat, 5-point harness and enhanced 3 damper system will provide a smooth and secure journey for your very important passenger.
The stroller's Air-free wheels last one and a half times longer compared to average wheels. Plus, thanks to an Anti-wobbling system, the wheels do not wiggle on turns or uneven surfaces. The frame can be folded together with the seat unit to take up minimum space.
Specs:
Triple shock absorbers work simultaneously on front wheels, rear wheels and on the frame. The system can be adjusted according to the road surface with two rotating regulators on the frame above the basket.

Carrycot can also be used as a cradle.

Available in 3 colours: Ink, Mocco, Iron.