When we heard the beloved Norwegian children's furniture manufacturer Stokke had designed the Stokke Sleepi Bed V3, we couldn't wait to get our hands on it. The bed has been designed to grow with your child from birth until they move into a traditional single bed at approx. five-years-old. This beech wood cot bed is, by all standards, stunning but we wanted to see whether it warranted its high-end price tag. In this review, we look at the price, design, durability and more - we have done the hard work so you don't have to.
Stokke
Pros
Stunning design
Firm yet comfortable
Wheels can be removed/ put on when required
Multiple colour options
Cons
Stokke Sleepi Bed Mattress sold separately
When it comes to choosing where your infant is going to sleep there are so many different options. It can be hard to know where to begin. When purchasing the best cribs, or cots for your child there are many factors to consider from design to pricing to how long it will last.
Stokke, has been a family-favourite brand since the launch of its iconic Tripp Trapp adjustable high chair - which has sold more than ten million chairs worldwide. The brand prides itself on the durability of its products. The brand states: 'Everything we make at Stokke is designed to grow along with you and your family'. This is clearly evident in the Sleepi Bed V3.
The oval bed grows with your child from birth right up until they are school-age. We love the oval shape as it almost creates a feeling of a cocoon around the sleeping child. The design has spaced wooden bars that allow maximum air circulation to create the perfect sleeping environment. Crafted from beech wood with a non-toxic finish this is a sturdy and robust cot.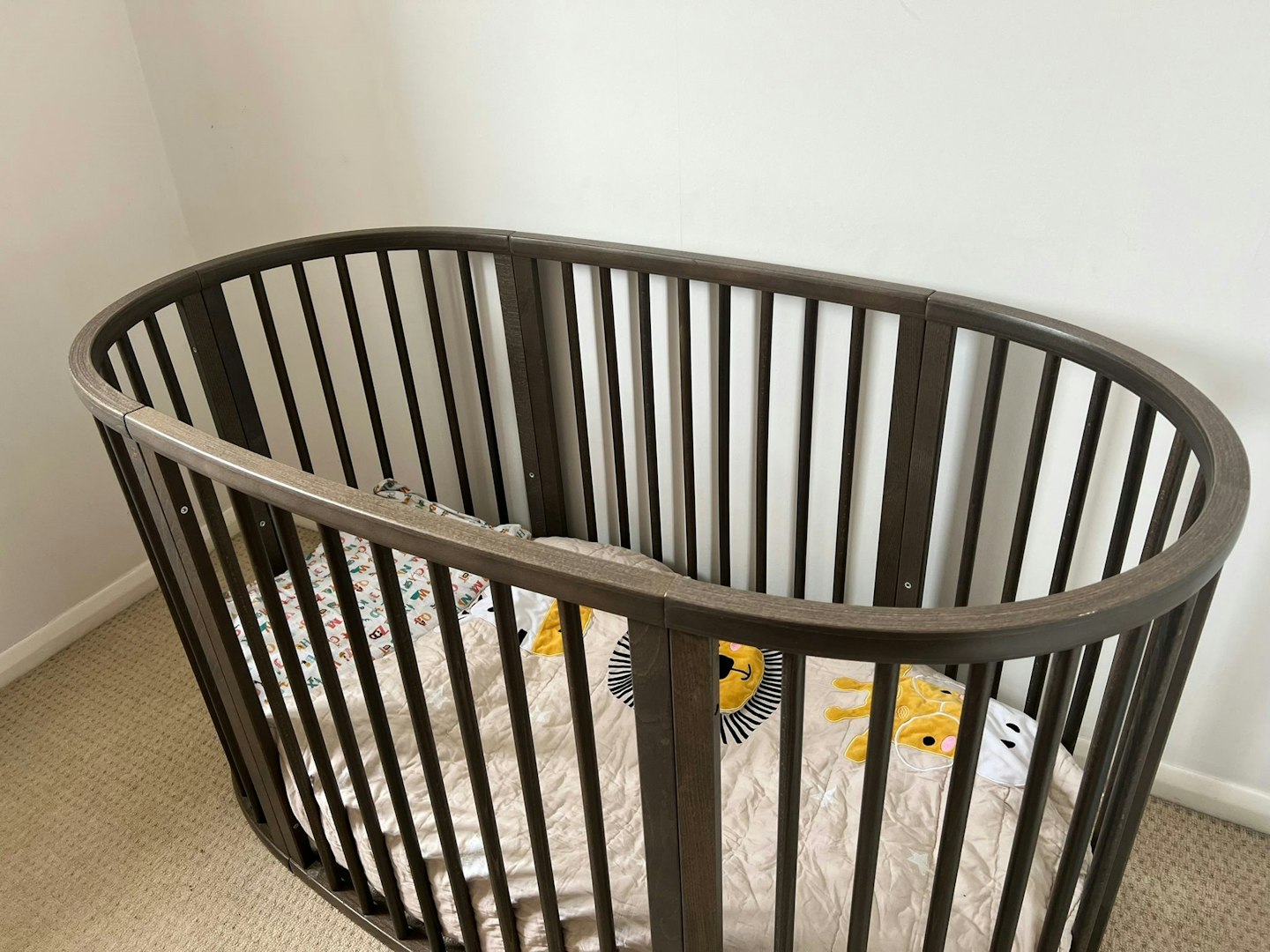 Key features
Suitable from birth until five years old
This cot bed can be adjusted to the needs of your child. The height of the mattress can be adjusted to four heights. Once your child can stand or climb, the mattress should be lowered until the infant can no longer reach the top of the cot to ensure your child's safety.
Air circulation
Air circulation is incredibly important for babies. The National Childbirth Trust website states that some experts recommend cots with bars as it allows air to circulate freely whilst the baby sleeps.
Removable side rails
This is an excellent feature for toddlers and older children. The removable side rails allow little ones to get in and out of the bed independently. They also allow parents to snuggle closer
Materials
Stokke have crafted this cot from beech wood using a non-toxic finish. The wooden material looks great but most importantly, it is incredibly robust making it safe for your child. This cot has no sharp edges or corners.
Testing the Stokke Sleepi Bed V3
Mother&Baby Parenting and Lifestyle product writer, Hannah James tested the Sleepi Bed V3 with her 18-month-old baby to see how the cot faired up.
Performance
After having three young boys, I've had my fair share of Moses baskets, cribs and cot beds. Although most of the time my children are good sleepers, my son looks most comfortable in this cot. One of the main reasons for this is because it is spacious. One of the benefits of having a cot bed is the added room they provide in comparison to a standard cot. However, the cot bed is still narrow enough to move in and out of a standard door. As my child is slightly older I choose not to put on the wheels but I think this is a wonderful addition and would be fantastic for new parents. It would allow you to move the cot when need be and potentially move a sleeping baby from room to room.
The Sleepi Bed V3 mattress is sold separately. Due to the cot's unique design, it does mean you have to buy a specific mattress. The mattress itself is incredibly comfortable. It is well-padded but firm. My favourite feature is that both the mattress cover and the mattress are machine washable. I would argue this is one of the most defining features of the mattress that many lack. It only takes one sickness bug for a mattress to be completely written off or riddled with an uncleanable scent.
Design
This cot truly does grow with your child. This is a cot bed that you can use for five years and then use for subsequent children without worry. Our previous cot bed quickly looked tired and was covered in marks and chips however this cot looks as it did when we first built it. The premium quality materials have been built to last.
The oval-shaped design allows this to be a feature in the nursery. It is eye-catching and looks wonderful in a minimalistic room. I love there are multiple colour choices: wood, grey and white.
I also love the added accessories that come with this cot. The canopy is a gorgeous addition perfect for creating a picturesque nursery. But again, this comes at an extra cost. The elasticated fitted sheets are great for anyone purchasing the cot as they are made from 100 per cent soft cotton and wash incredibly well. I would recommend getting two or three.
Price
It is a high-end product made from premium quality materials which are reflected in the price. For the quality of the product, I would argue that the price is justified. However, when you add in the extra costs of the mattress and sheets - this is not a cheap option. I do believe if I had purchased this for my eldest son, I would not have needed to buy more cots and could have used it for all of my children. The Sleepi V3 is a worthwhile investment if you are planning to have multiple children.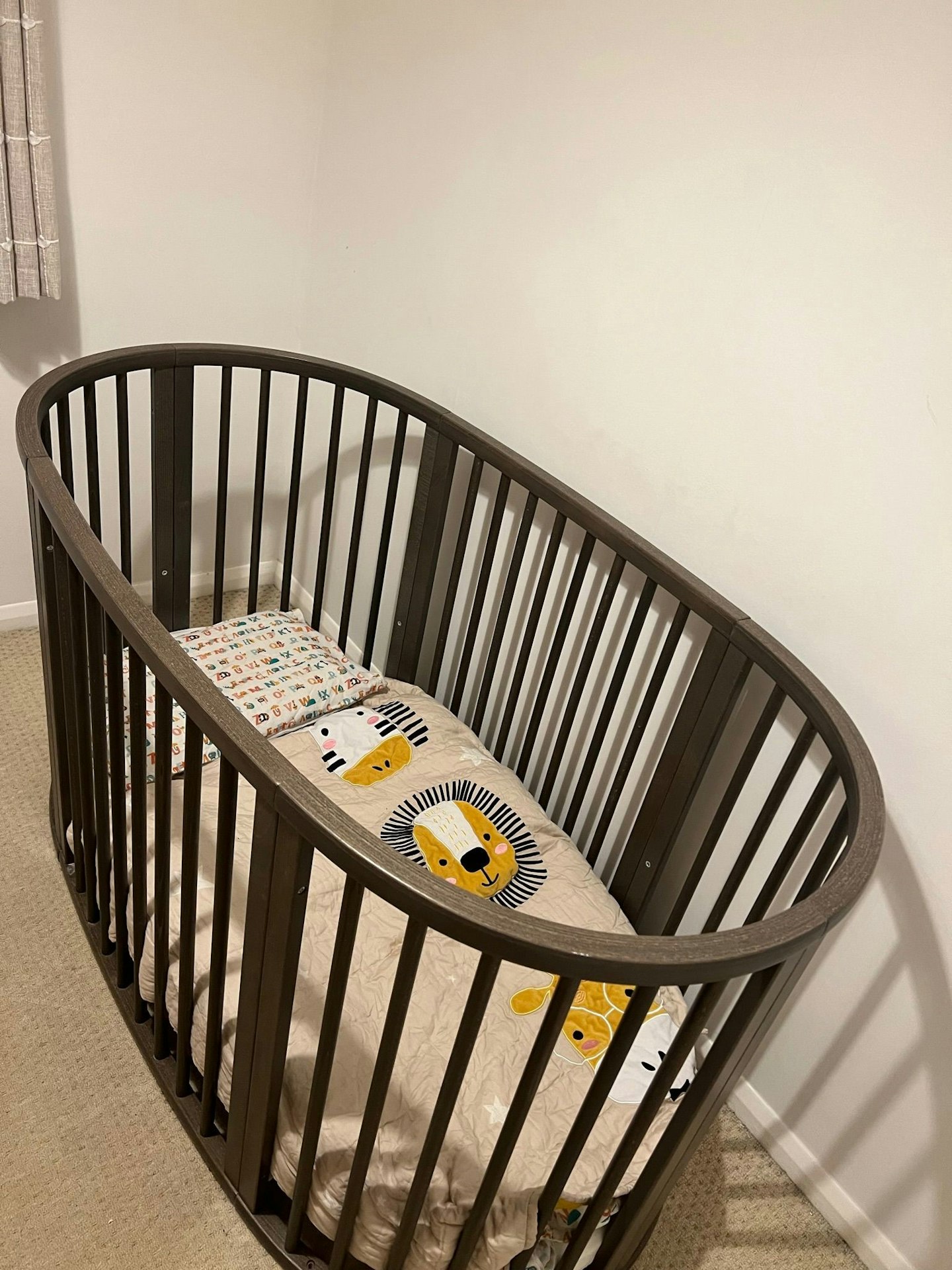 Overall thoughts
I would have liked slightly clearer instructions when installing the product. I am a very visual learner and would have benefited from an instructional video. There are different ways to build the cot which did cause some confusion initially.
There's no doubt that this is a rather expensive option and all of the necessary extras quickly add up. But if your budget allows, the Stokke Sleepi it is a fantastic cot bed. There truly is nothing not to like about this product. It has been made to such a high quality. I have been extremely impressed by how great it still looks. It has become a real feature in my son's room. I love how cosy he looks in it when he sleeps and that I don't have to buy another bed once he grows out of the cot.
This is a fantastic investment for parents wanting to buy a piece of unique furniture which can be used in years to come. It goes above the expectation of a standard cot bed and the quality and finish are in my opinion unmatched.
Stokke Sleepi Bed V3 extras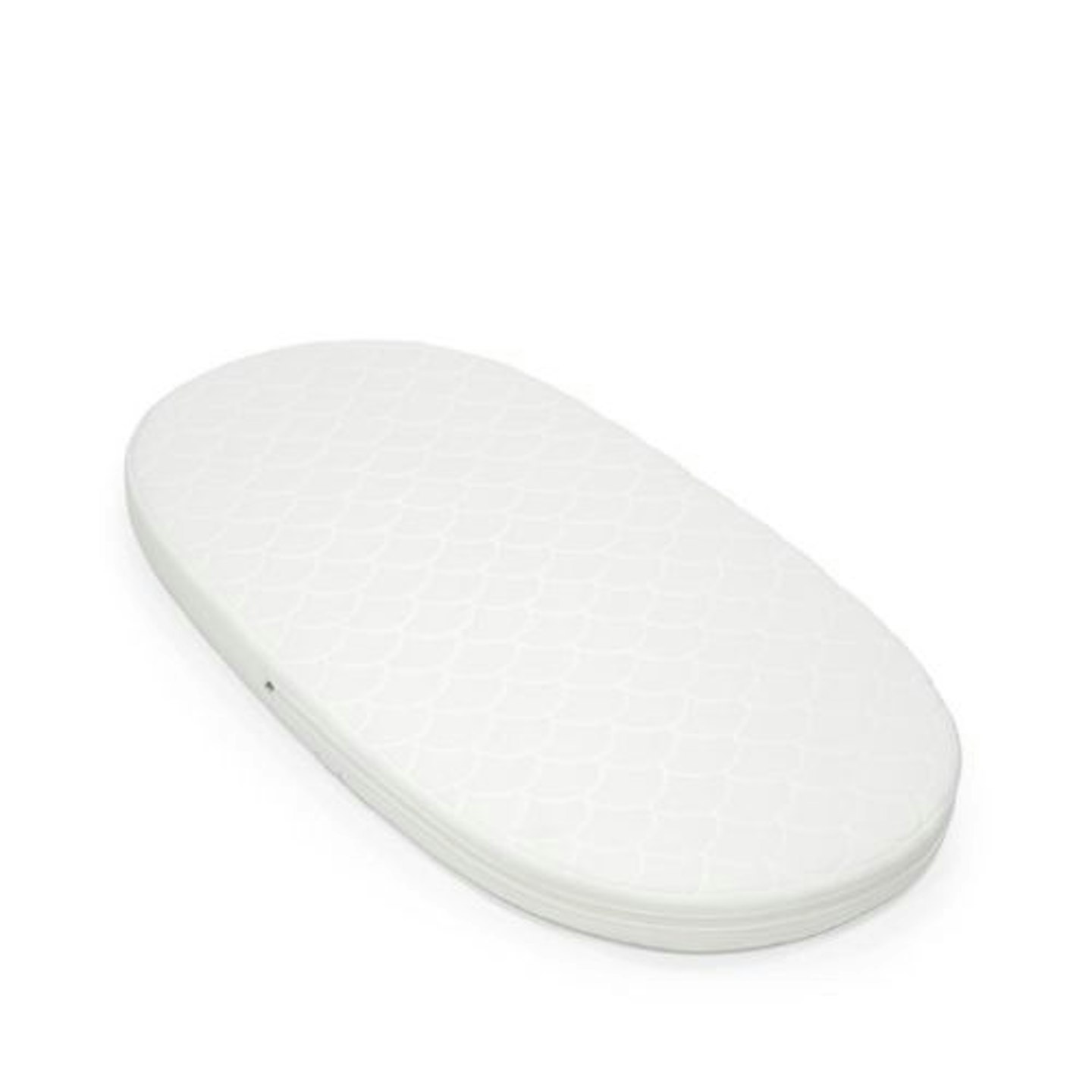 1 of 2
Stokke® Sleepi™ Bed Mattress V3
This firm mattress has breathable layers for safe sleep. This mattress is needed for the cot bed.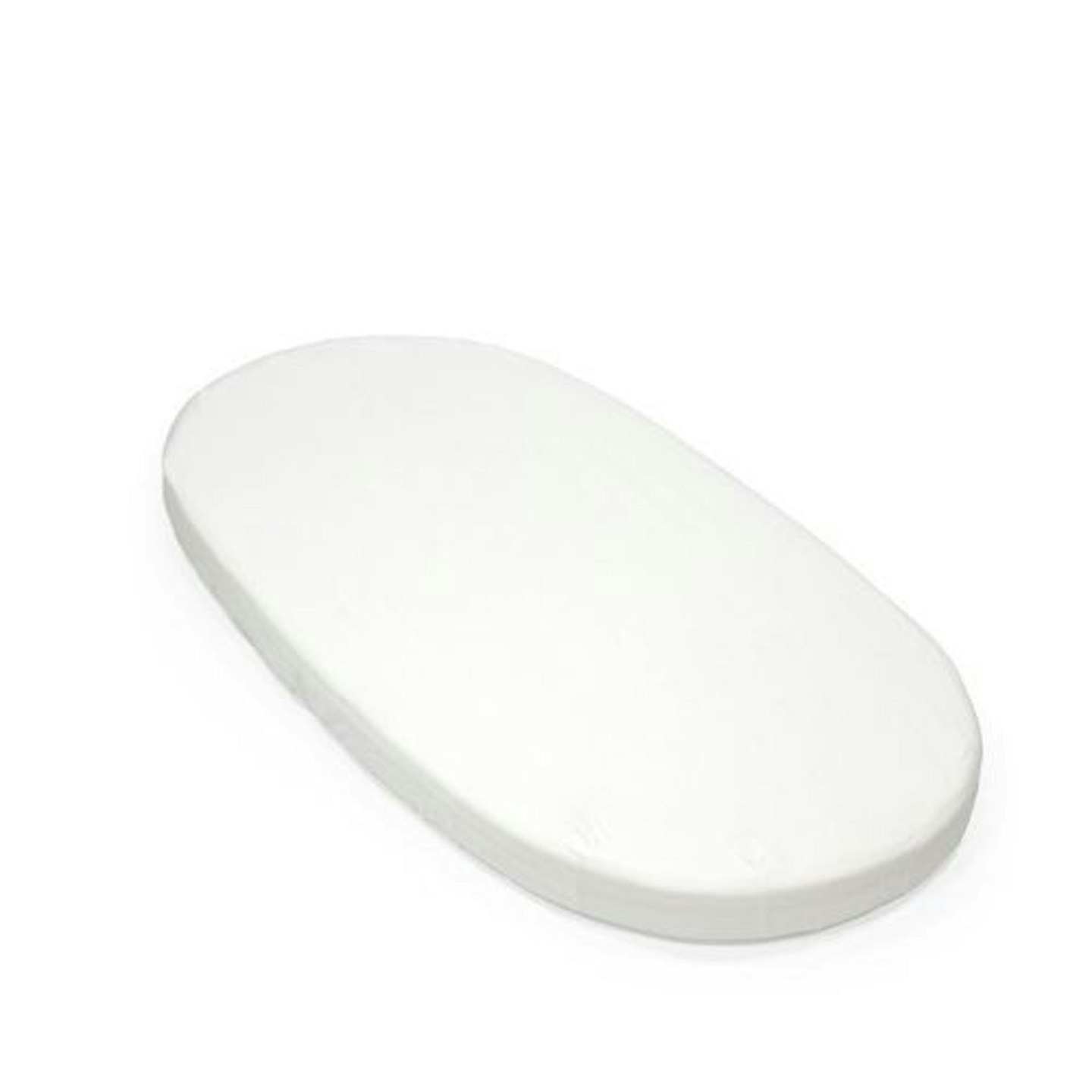 2 of 2
Stokke® Sleepi™ Bed Fitted Sheet V3
This elasticated bed sheet has been specially designed for the Stokke Sleepi Bed. It comes in three colour options.