Out of all the bedside cribs and cot beds on the market, the SnuzPod4 is up there with some of the most stylish (even if everything out there is bathing in a sea of grey).
The SnuzPod4 is a baby bedside crib with a lift-off bassinet. It incorporates ComfortAir breathable technology to help regulate your little one's temperature while they sleep and has an option to help aid any reflux your baby may suffer from.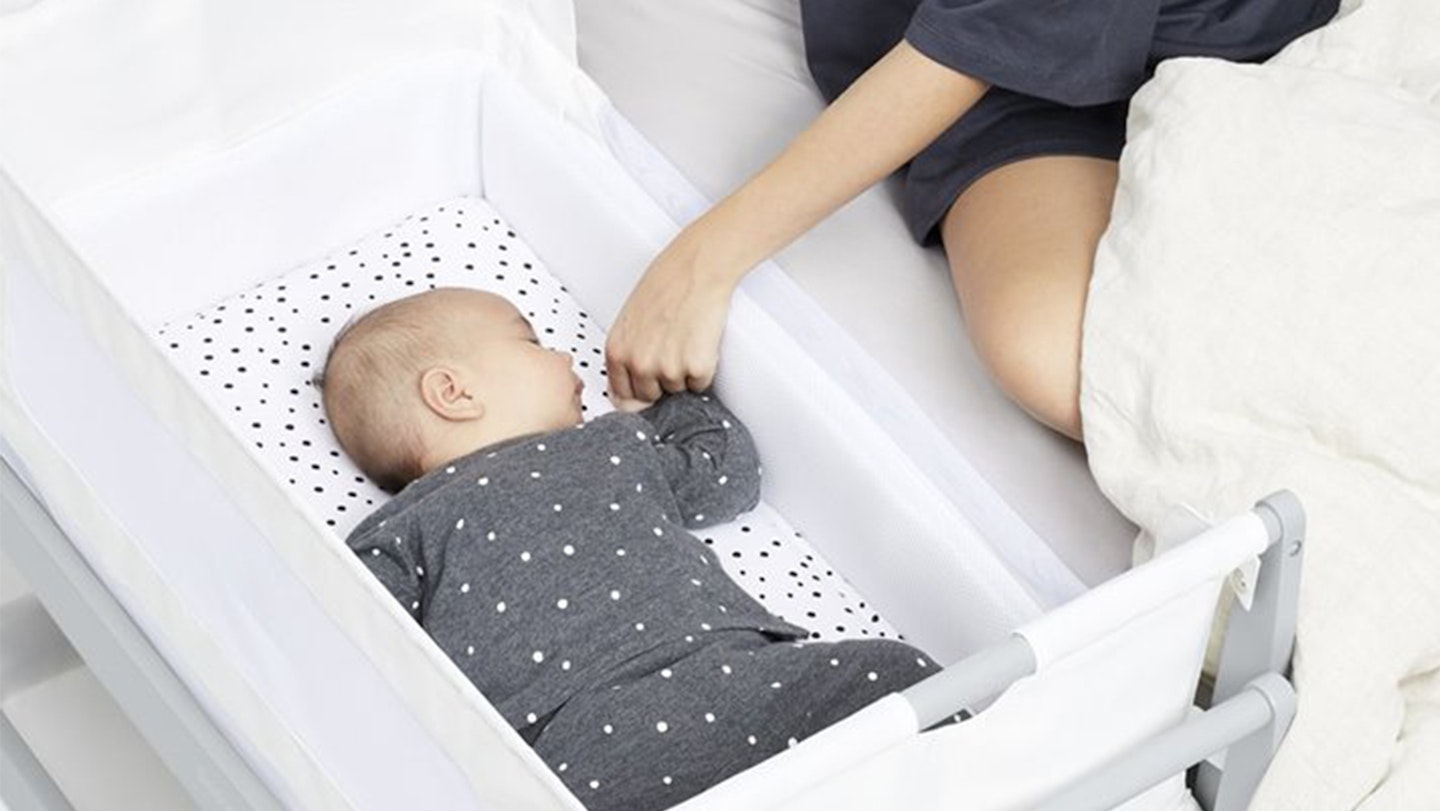 Product specification:
Suitable from birth – 6 months

External size: L100 x 49 x H95 (maximum height)

Product weight: 11.5kg

7 different colourways available

Extends up to 73cm

Breathable mattress included

Life-off bassinet

Machine-washable lining

Rockable stand

Straps included to attach to bed
How did this product make your life easier?
Second baby round and it's nice having a piece of bulky, baby furniture which doesn't scream 'there's baby crap everywhere'. Although the design may not have made my life easier, it certainly made my life (and mind) clearer with its sleek look.
The SnuzPod4 is slim, yet still allows baby enough room to sleep comfortably. The slim frame is more compact than other bedside cribs, so this may be one to think about if space isn't on your side. The bassinet lifts off if you want to really get bang for your buck and take baby into your main living areas – saves you buying a secondary sleeping basket/crib.
Would you recommend this to other parents?
This is one of those products that you have to ask yourself, 'do I need it?' Is it a product you're going to put to good use – are you trying to save space? Or are you just going to get a full cot and put that in your room for the first 6 months? How helpful is having the baby sleep in a next-to-me-attached-to-my-bed setting? I decided not to attach the SnuzPod4 to my bed, I can hear my daughter well with her just by the side of my bed. Although when I do want to check she's still breathing - when it goes too silent - I sit myself up and peer over the mesh liner.
I am breastfeeding my daughter and I prefer to get out of bed, feed her in a chair, pop her back in the SnuzPod4 and jump back into bed. However, this crib is made for ease of sleeping closer to baby to support a better night's sleep for you and her.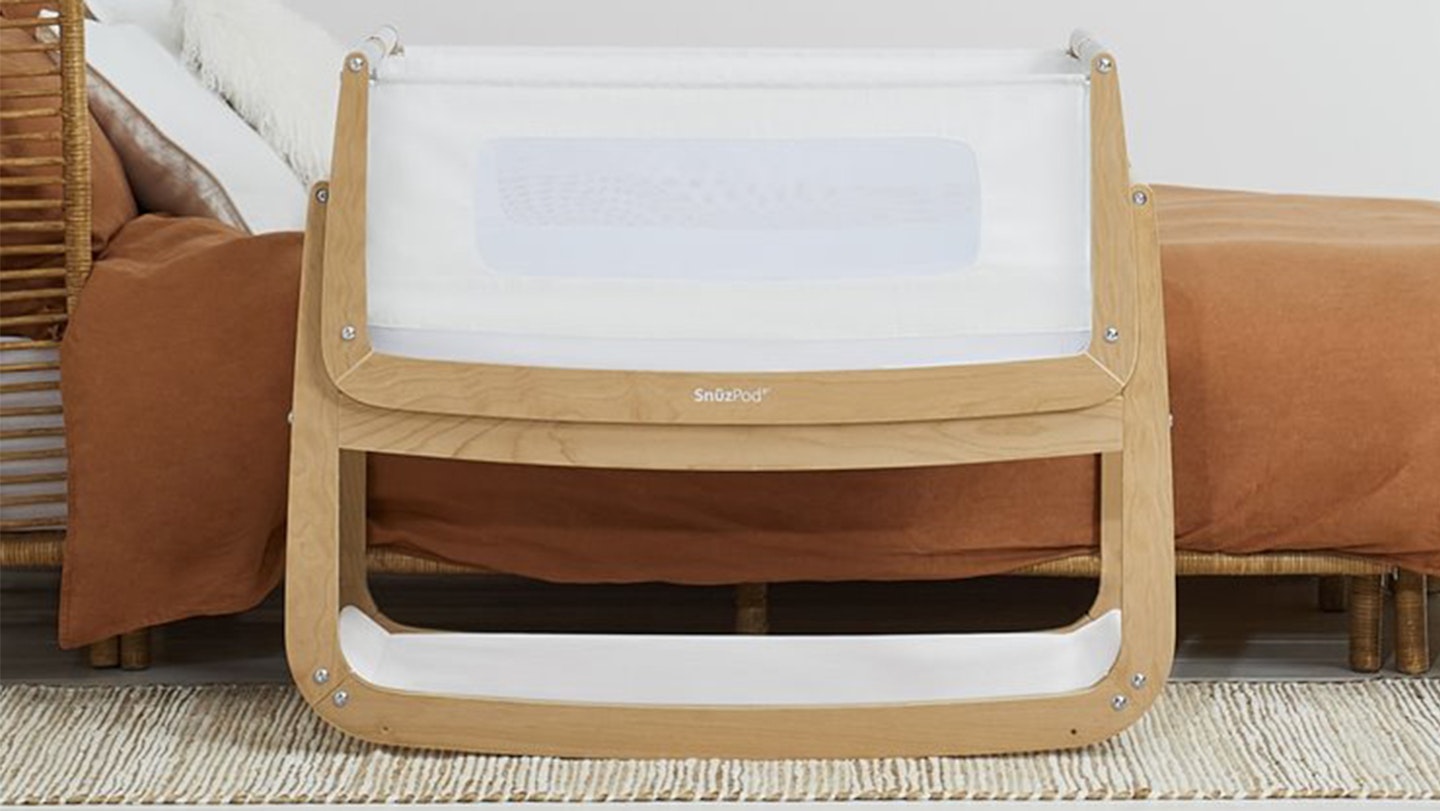 The rocking feature is not that useful. Think more rock side-to-side in a jolty way, as opposed to a smoother, rocking chair style movement. I stick to my daughter's Graco Baby Delight Swing to soothe her with motion.
Depending on the height you have the SnuzPod4 adjusted to, it can be a mission for short people like me to try and put baby down gently. I have to lean over the end and it's hard to hold and place baby down without tapping her feet on the frame. The longer she gets (and she's only 3 months old at the moment) the tougher this is becoming to do. I would suggest popping her down from the longer sides, depending on how you have access to the crib. I only have access from the end.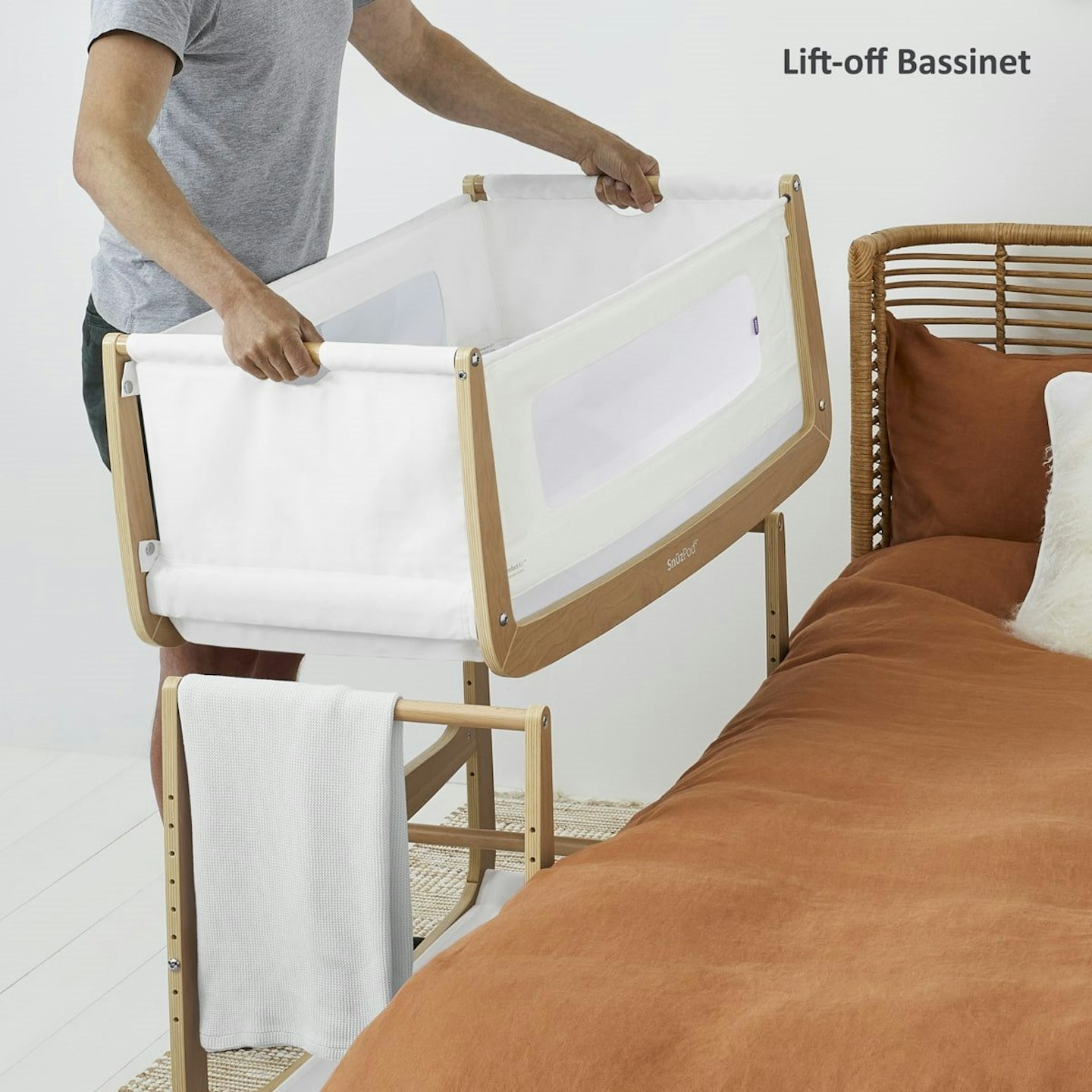 Would you choose this product above all others on the market?
Assembly was a bit of a minefield, it's not a straightforward click-bits-in-place jobby. Let's face it, as parents we want quick and easy. Although the instructions were easy to follow, there are a lot of steps, prepare yourself with Allen keys and an hour later you're done.
You also need tools to adjust the height, other bedside cribs I've used can be adjusted with buttons or attachments on the side. An Allen key will also come in useful if you want to change the bassinet section from a drop-down, next-to-me style crib, back to a bassinet. This adds a layer of work to your day and makes it difficult to have it next to your bed at night and use it during the day as a bassinet all in one.
I'm not mad at the price as it's on par with its competitors, however, there are plenty of other bedside cribs on the market which are much more functional to use without the need for tools, and are also a tad bit more affordable. I've also used the Venture Hush Bedside Crib, which I find a little bit more user friendly, although the SnuzPod4 wins for its looks.
What changes would you make to this product?
The inner mesh lining isn't soft and wakes baby every time she touches it with her bare hands (the crib sheets don't cover this mesh border).
I'm not keen on the base of this bedside crib, I'd like to see this raised slightly to allow my feet to slide underneath to help put baby down more easily. Although it looks nice, it's not a practical layer.
As I've mentioned, the SnuzPod4 is sleek and slim, but already my 3-month-old stretches her arms out to sleep and is getting too big for this crib. I don't know how much longer she'll be in this at night, so not sure it's worth the money – but all babies grow differently in the first few months. My daughter will probably just about fit in this crib at 6 months old.
Lastly, it would be great if the height adjustment could be done without using an Allen key – but at least I know my daughter is super safe in place.