Your little one should start taking their first precious steps between the ages of nine and eighteen months, which is when you may consider looking to buy baby's first shoes. Walking is one of the most important baby milestones your little one will reach. This is why choosing the right types of shoes for the right situation, having well-fitting shoes and having regularly measurements are all very important.
Once your little one can take unaided strides, they are ready to wear their first pair of walking shoes. This may sound simple enough, but The Royal College of Podiatry (the academic authority on feet) found in a survey that around 4 million children in the UK wear ill-fitting footwear.
In light of this, we asked The Royal College of Podiatry for more advice on how to find the perfect pair of shoes. We spoke to Matthew Hill, a PhD researcher in children's therapeutic footwear, who gave us advice on picking the best shoes. There are several important things to consider when choosing shoes for a young child, of course fit is the most important aspect, but it's also important to consider what they will need their shoes for, whether it's exploring in the garden or walking along a beach this summer.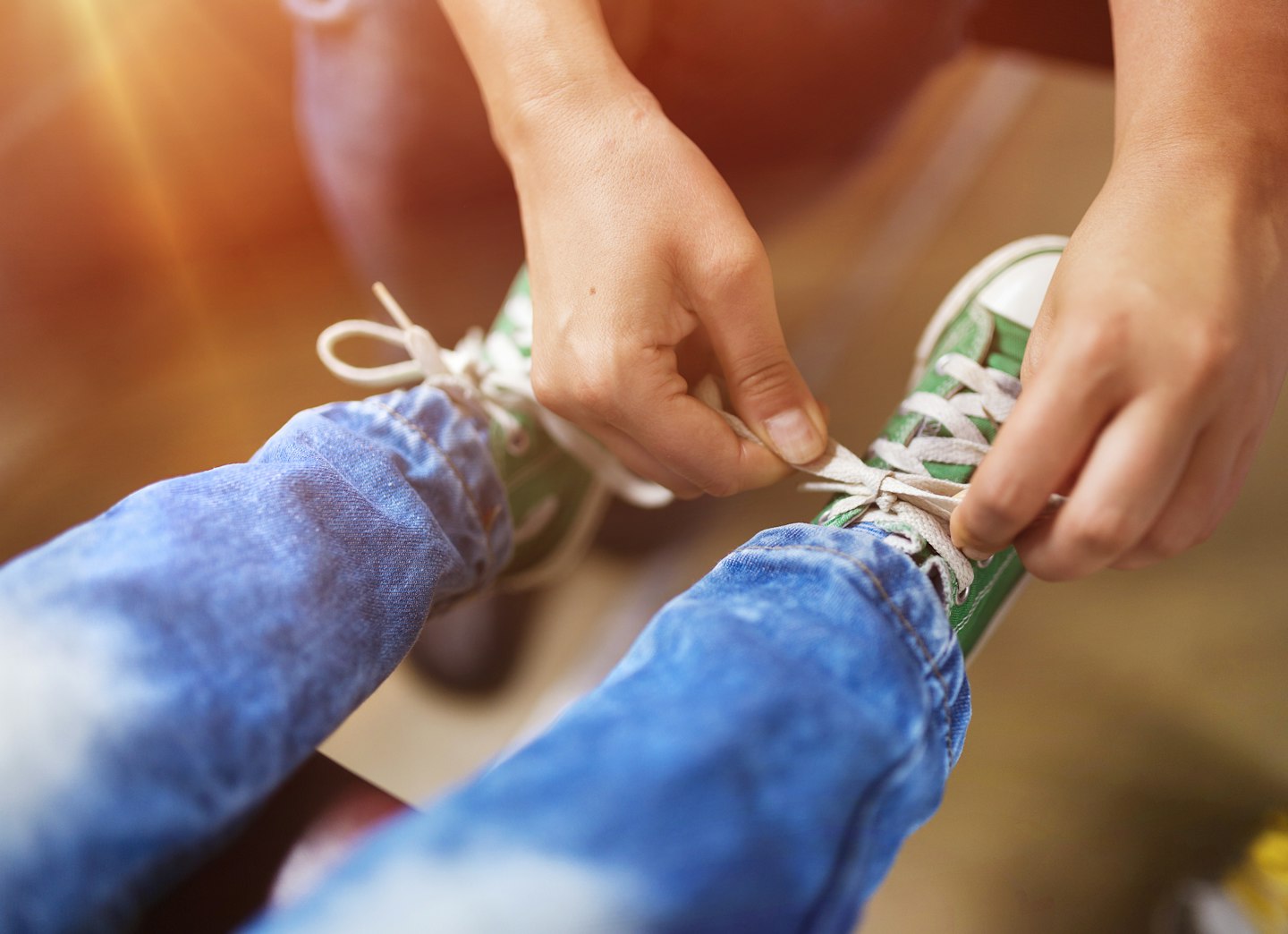 Baby's best first walking shoes
Once your baby is on the move it's time to go shoe shopping! Check out our pick of the cutest and the most practical, shoes we've found for your baby's first pair of walking shoes.
Description
These ergonomically designed, machine washable shoes are formed to complement foot development.
Pros
Machine washable
Complement foot development
Buckle fastening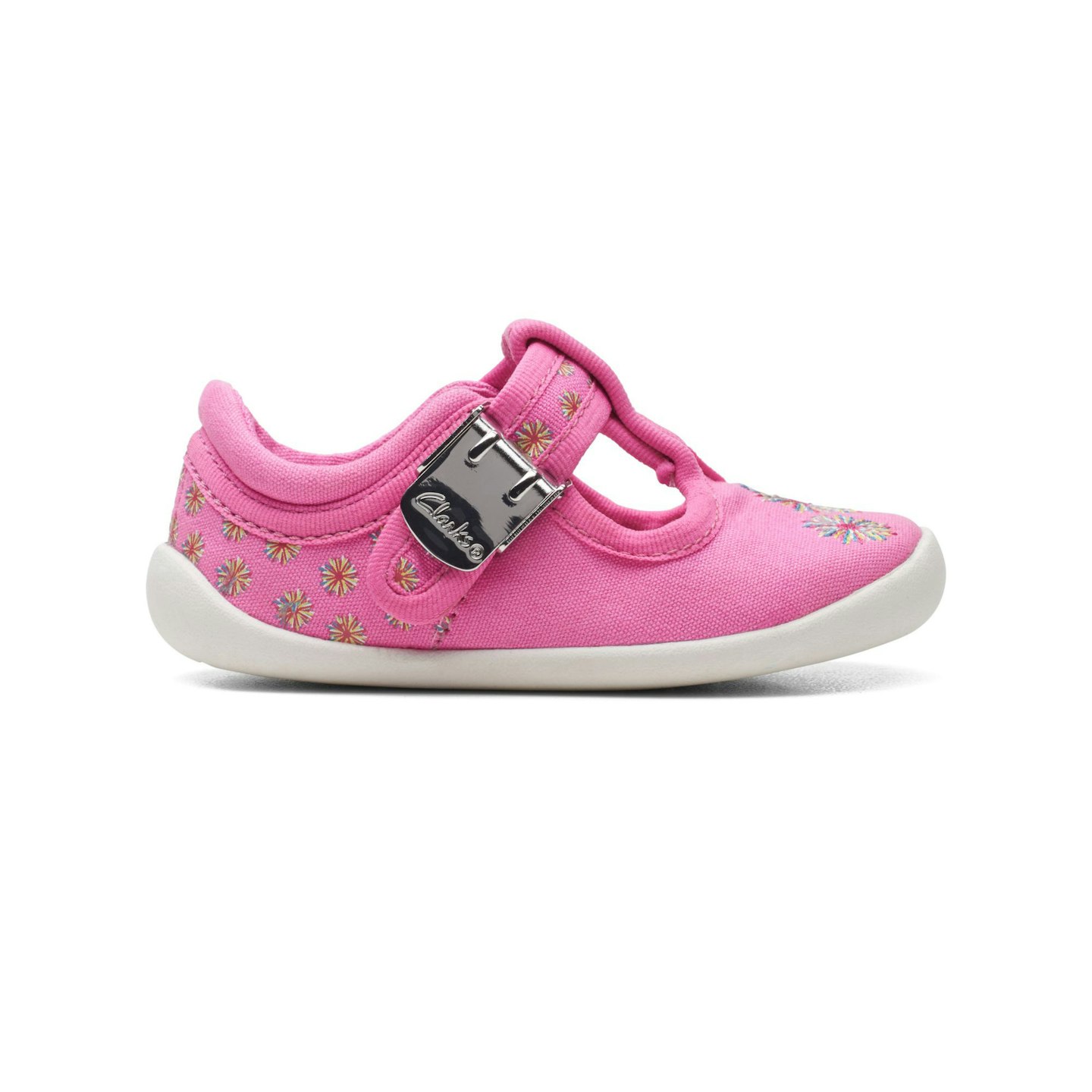 Description
We love Dotty Fish shoes for their vast collection of baby shoes in incredible styles. Tested and
Pros
Approved by podiatrists
Wide toe area
Reasonably priced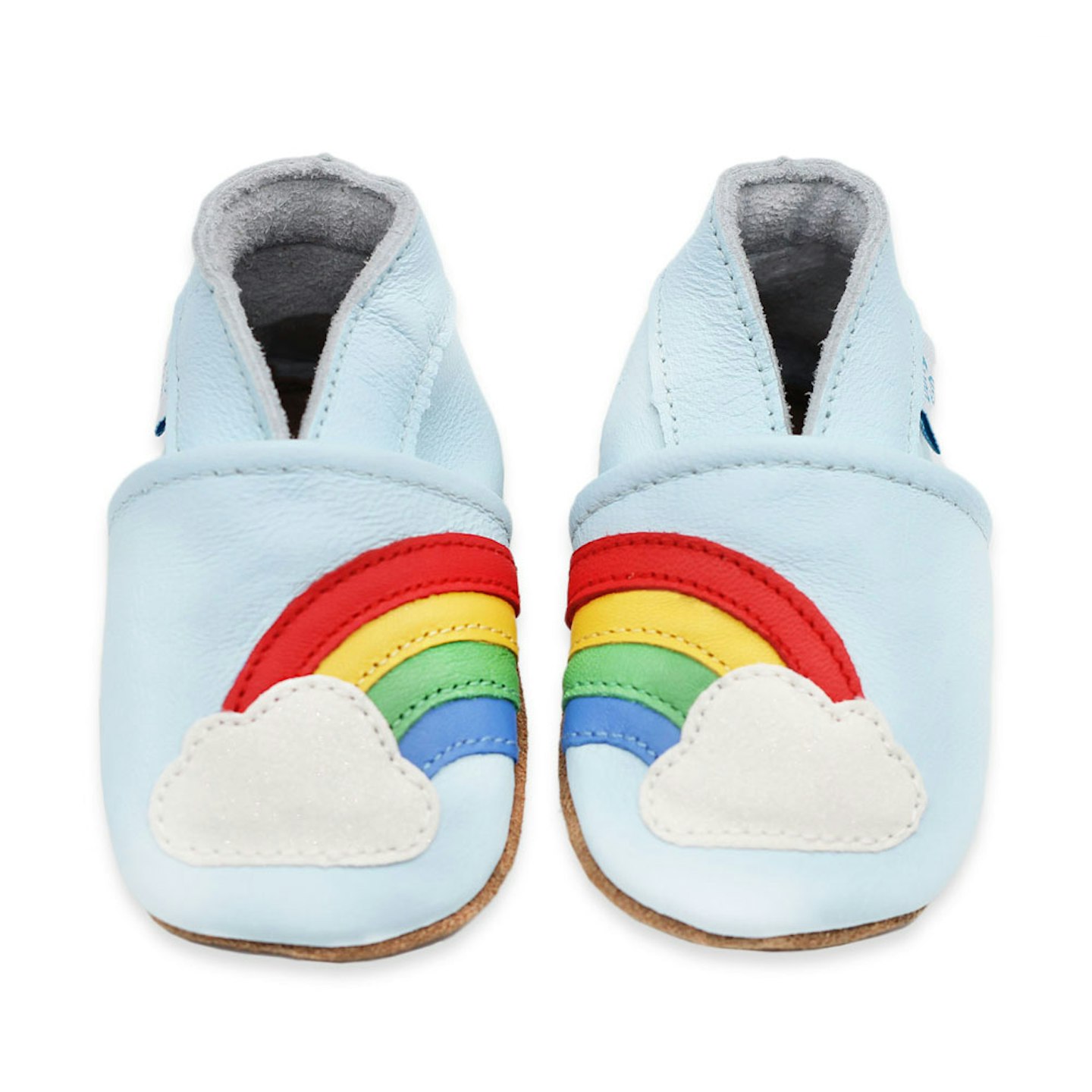 Description
Bobux shoes are approved by podiatrists. They are very flexible shoes, which contour very well
Pros
Recommeded by podiatrists
Flexible
Strap fastening ensures a good fit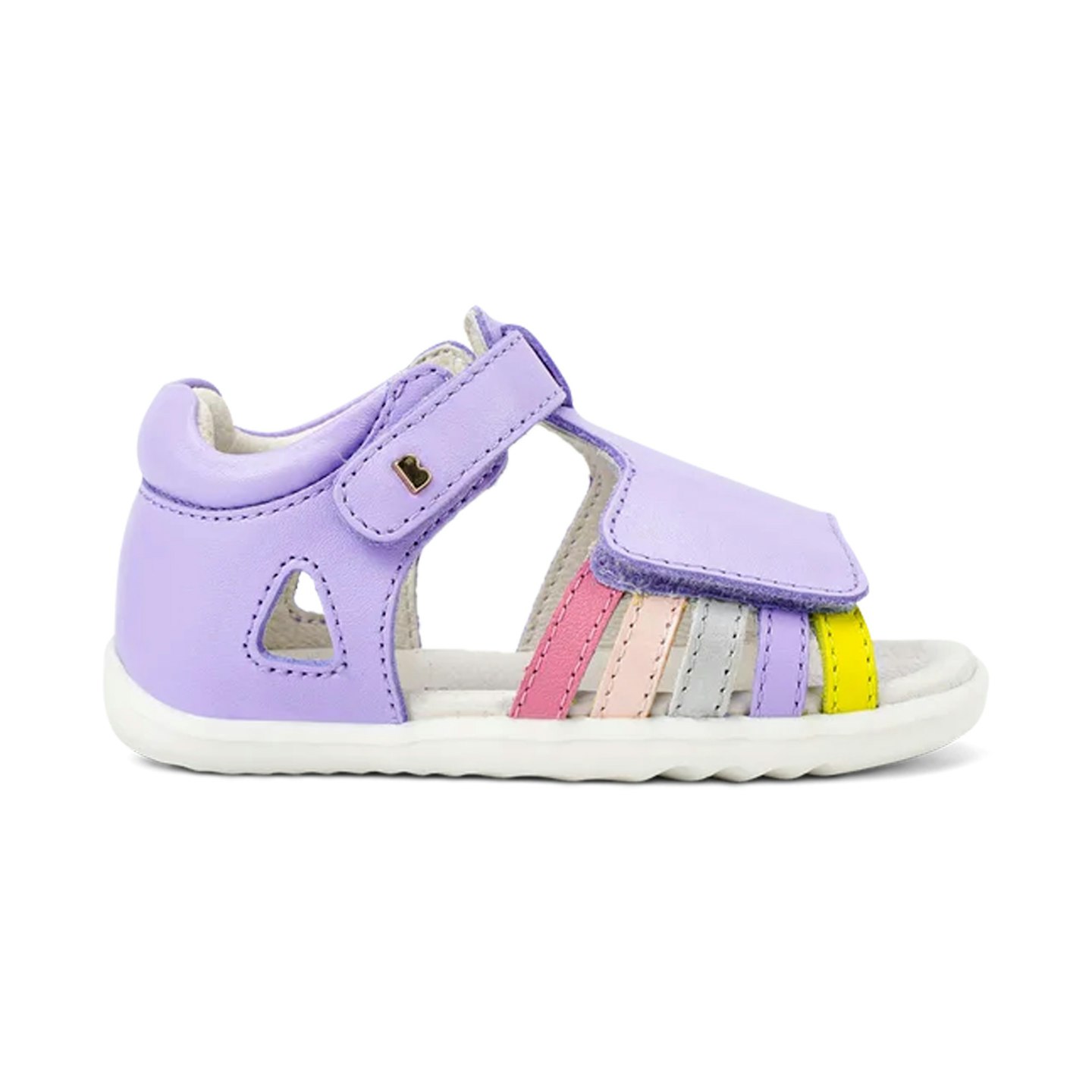 Description
As the weather hots up, these machine washable sandals are perfect for the beach, both in and out
Pros
Water-friendly
Very flexible
Double straps
Machine washable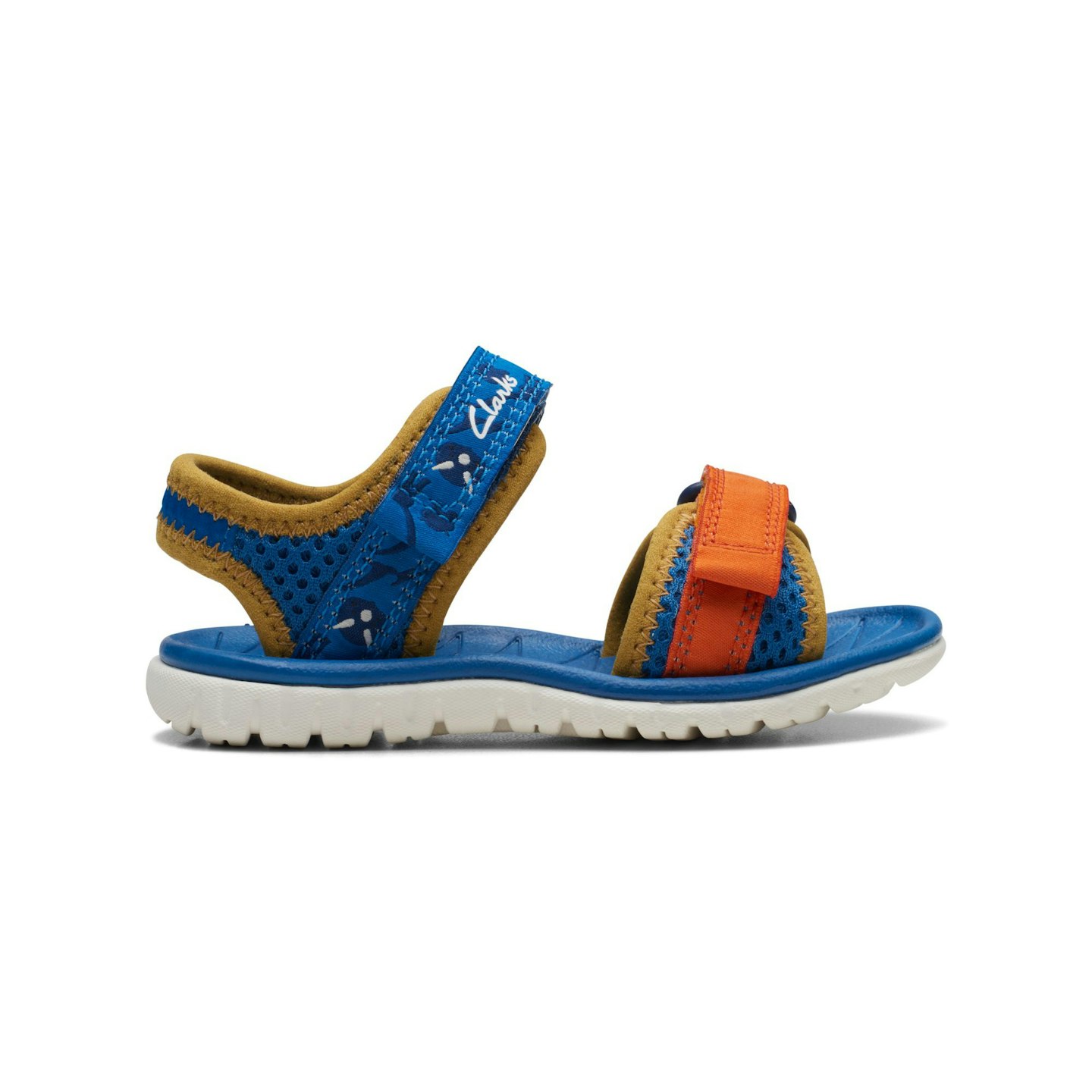 Description
These vegan shoes have a lightweight, flexible sole which is great for natural movement and
Pros
Vegan
Lightweight
Flexible
Large range of sizes
Machine washable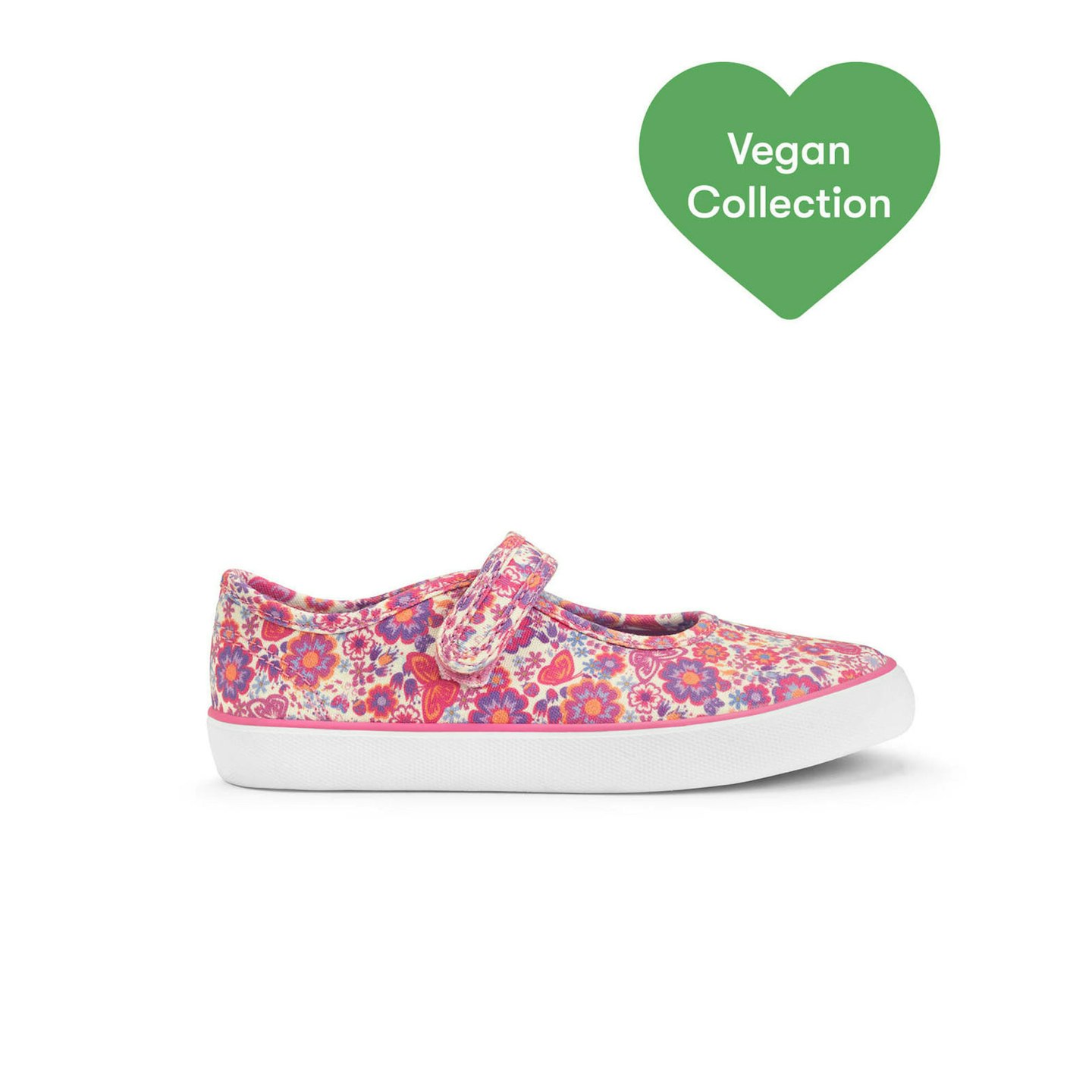 Take a look through our full buying guide
You probably won't notice it, but between the ages of one and three, your little one will be growing at a rapid pace. The Royal College of Podiatry recommends you get their feet measured around every eight weeks to ensure their shoes still have room to grow. So, with that in mind, take a look through our full buying guide for choosing baby's first walking shoes.
Find the right shoe shop
As adults, choosing a pair of shoes is a relatively quick decision. However, for your little ones, it's advisable you find a shop that has trained fitters. They'll be able to advise on choosing the right shoes. Remember, feet grow from all different areas of the foot, not just from the toes. A good fitter will measure the length and width of your little one's feet and make sure their shoes are a good fit.
Follow this buying guide when choosing shoes
Without getting overwhelmed, The Royal College of Podiatry has put together these seven things to look for when you buy your baby their shoes choosing shoes for your little one:
Make sure there is room for movement and growth.

Ensure they have close-cropped soles to prevent your little one from tripping.

Make sure the shoes are made from a soft, breathable material – leather or suede is a good choice.

Take a look at the sole – this is just as important as the shoe itself. Make sure it's lightweight and flexible to aid walking development.

Try and pick a model that has a range of whole and half sizes, and a choice of width fittings to ensure you can find the perfect fit.

Look for fully adjustable fastenings that ensure the shoe fits properly and the foot cannot slip out.

Look for designs that have a padded ankle – this helps protect and support your toddler's feet.
When looking at shoes it's also very important to consider the following:
Sole: The sole of a baby's shoe should be flexible, remember the purpose of wearing a shoe is to protect your foot, not alter the way you walk. The sole should also have a good enough grip to allow the baby to walk without sliding around.
Fit: The fit of the shoe is particularly important because a bad fitting shoe could affect the growth of the foot and the way the child learns to walk. Make sure that you take your child to a shop with trained fitters.
Fastenings: There are several ways shoes and boots can be fastened, and some are more suitable for children.
Shoes with riptape or buckle fastenings are a great idea. They help to secure the foot in the correct position, so it doesn't slide around in the shoe, causing problems.
Materials: These days there are a lot of different types of materials, from canvas to leather, plastic to vegan options. Choose a breathable material as it will help prevent the child's feet getting sweaty.
Padding: For early shoes it's can be useful to have shoes with padding around the ankle. This helps support and protect your baby's ankle. Padding around the heel of the shoe also helps to hold the back of the shoe to the foot.
Support: Support around the ankle is not necessarily required though, according to Matthew Hill, as he explains, "The support round the ankle would be dependent on the child. So if we were looking at a child which had some form of mobility impairment, then they may require a stiffer shoe around the heel. But for an early walker, a more flexible shoe appears to mimic barefoot activity."
Grip: The grip is very important in the early stages of walking. Make sure you choose shoes which will prevent your child from sliding around.
Baby's first shoes: FAQs
What is the best type of shoe for an early walker?
A shoe with a flexible sole is a great type of shoe for baby just learning to walk. This is because it doesn't interfere with the way they learn to walk, and will help mimic barefoot walking.
When should you get your child's feet measured?
You should get your child's feet measured every eight weeks, to ensure their shoes aren't getting too tight.
Should you always buy new shoes for babies?
Where possible it is recommended to buy new shoes, but Matthew recognises that it's not always possible. He advises, "If we can, prioritise that the child gets shoes that are fitted for them. However, if finances don't allow, then what you do is check for the wear pattern on the shoe. Is the shoe still wearable? Is there being any excessive wear underneath the shoe?" You should also check there's a finger's width between the top of the toe and the end of the shoe.
What fastenings are the best on kids' shoes?
Shoes that have fastenings such as riptapes and buckles are particularly useful. They help to keep the child's foot in place and stop it moving around in the shoe. This is particularly useful if your child has very narrow feet. Avoid shoes like ballet pumps which are easy to slip off. Matthew told us, "I would say an adjustable fastening and a cushioned and contoured heel counter that holds on to the child's foot, is a requirement."
What should you look out for at home?
It's not just up to shoe fitters to check your little one's feet! Regularly check for inflamed tissue around the nails, red pressure marks on top of the small joints of the toes, below the ankle bone and at the back of the heel. These are all signs their shoes aren't fitting correctly. Your toddler won't tell you if their feet hurt or that their shoes are too tight. Keep an eye on their feet for these tell-tale signs.
Also, remember it's not all about the shoes. If your little one's socks or babygrow is too tight, this can also cause problems for delicate feet. Make sure your tot can move their toes freely in their socks and their toes aren't cramped.
What should you do if you're concerned about your child's walking?
If you are concerned about your child's walking, or if your little one still hasn't started taking those wobbly first steps by 18 months, it's a good idea to see a health visitor or your GP. Visit feetforlife.org for more advice on how to keep your child's feet healthy and to find a registered podiatrist in your area.
Expert advice from Matthew Hill, a PhD researcher in children's therapeutic footwear, at the Centre for Biomechanics and Rehabilitation Technologies Science Centre, Staffordshire University. He is also a children's podiatrist.
Anna Sky Magliola is a freelance writer for Mother&Baby. She's a mum to a two-year-old little girl and is well aware of how quickly toddlers' feet grow! Anna Sky has worked for Bauer Media (Mother&Baby's parent company) for 16 years as a digital editor, and has been the volunteer branch coordinator for NCT Preston for two years.